Qi Xi is a Shanghai-based landscape architectural photographer.  He and I met earlier this year at a mutual friend's art salon where we both presented some of our respective work.  Qi has been capturing some of the most significant landscape architectural designs all across China and I absolutely love his work.  I am very happy to share my interview with him alongside some of his favorite imagery below. Enjoy!
Qi, thanks for taking the time out of your busy schedule to chat with me. To begin, can you describe your background – where are you from?  What did you study in school/university?
I am from Inner Mongolia in northern China.  Inner Mongolia has a breathtaking landscape with a variety of mountains, rivers, and vast grasslands.  I left my hometown when I was 18 years old to study in Beijing.  I majored in landscape architecture for both my undergraduate and graduate degrees, eventually earning my master's degree from Beijing Forestry University.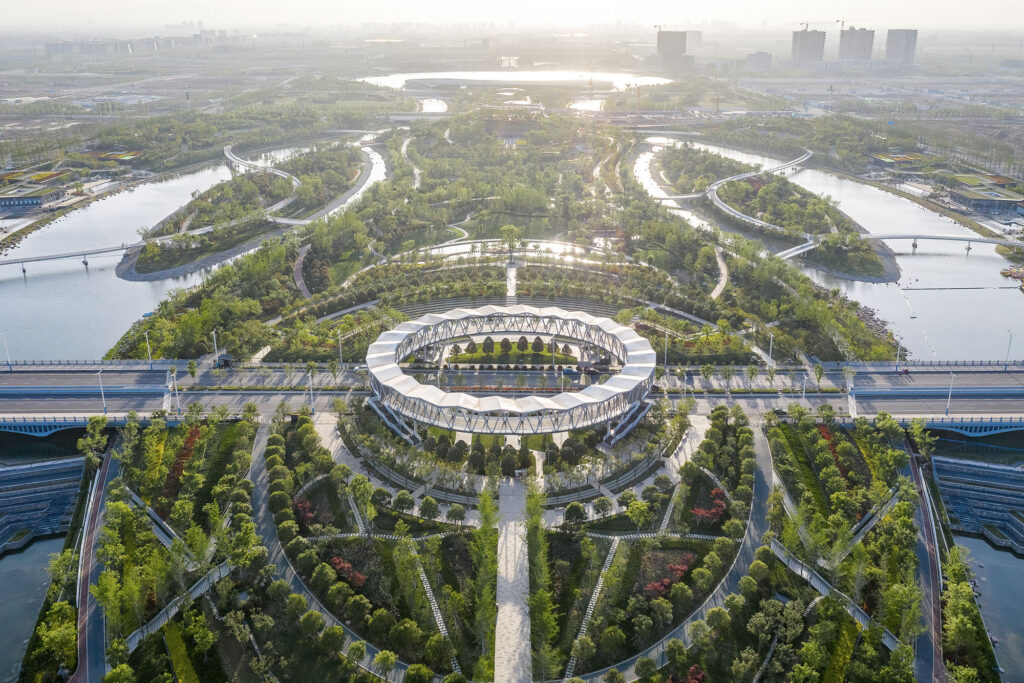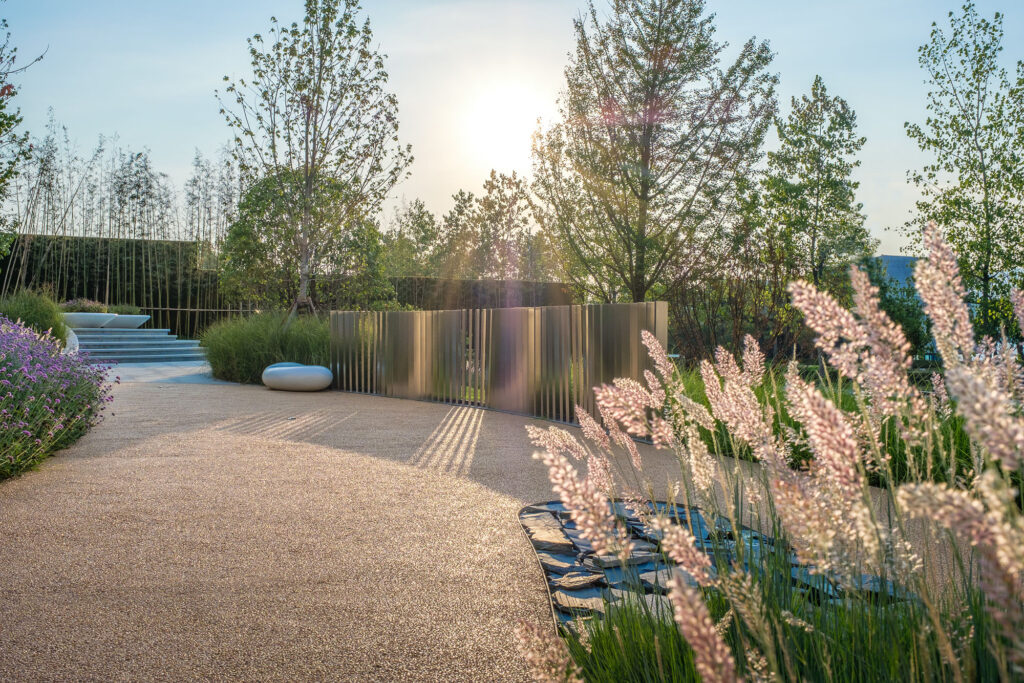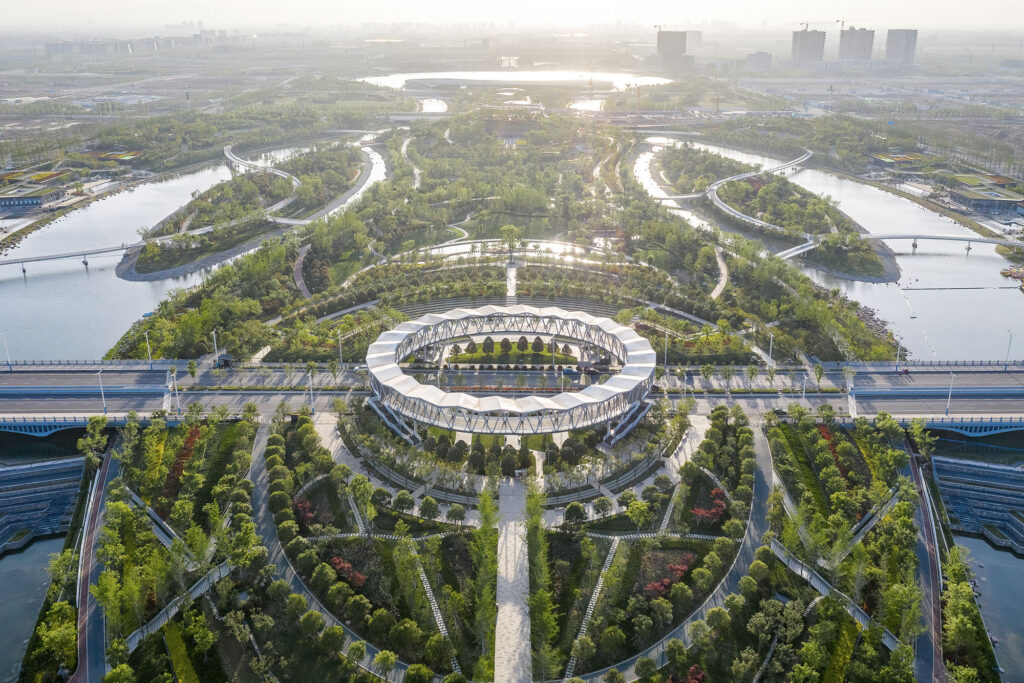 How did you decide to pursue a career in photographing landscape architecture?
As a child, I studied painting and I suppose that laid the foundation for eventually dedicating myself professional to a creative field.  After beginning my landscape architecture major, I took part in some courses on art and design and continued to pay attention and immerse myself in various visual arts, including photography.  As a graduate student, my interest in photography grew and gradually I began to study landscape, architecture, and nature photography.  Due to the long-term effort of studying landscape architecture itself, I thought it was better for me to focus on the actual landscape design work itself.  By doing so, I can usually quickly reach a consensus on how to visually communicate a project with the designers.  After graduation and while working in a landscape design firm I was able to start to use my photography talents to cooperate with designers.  This was the beginning of my landscape architecture photography journey and it just grew from there.  The fulfillment I experienced in those first few jobs let me know that I had found my professional passion. 
I continued to develop my network within the industry.  At the same time, online marketing in China on popular platforms like WeChat began to explode, creating an even more urgent need for high-quality imagery.  Three years after I graduated from university, I resigned from the landscape design firm and started a full-time career as a photographer providing my services to designers, as well as commercial and private clients.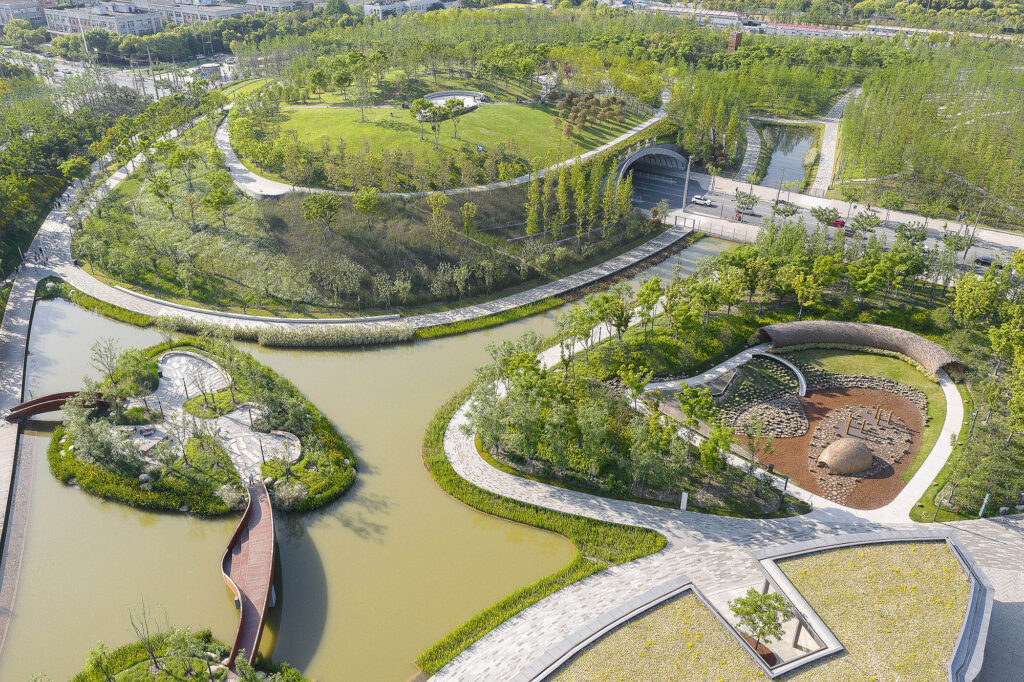 How did you get your start in the profession? How have the types of projects you shoot changed as you've gained more experience?
In the beginning, I published my work on We Media. Because the subject and content of the imagery were of interest to the industry, this helped to bring me some initial attention from landscape designers who eventually established contact. After I shared my photography portfolio with these design firms, some designers who liked my work began to engage me for paid assignments.  Of course, some other cooperation also came from the introduction of designer friends.
My earliest assignments were mainly commercial development projects, which are also the projects with the most demand for photos in the market, including real estate, hotels, resorts, golf courses, etc. These projects have strong requirements for exquisite photos and visual drama, which are mainly used for business marketing. Meanwhile, I kept shooting public landscape projects that I was interested in, including urban design, urban renewal, and public open spaces. These types of projects helped me to pay more attention to urban life, the interaction between people, and the humanistic spirit found in these beautiful places. In the past two years, I have been fortunate to photograph many large parks, which are typically designed by international companies such as SWA, Sasaki, and JCFO.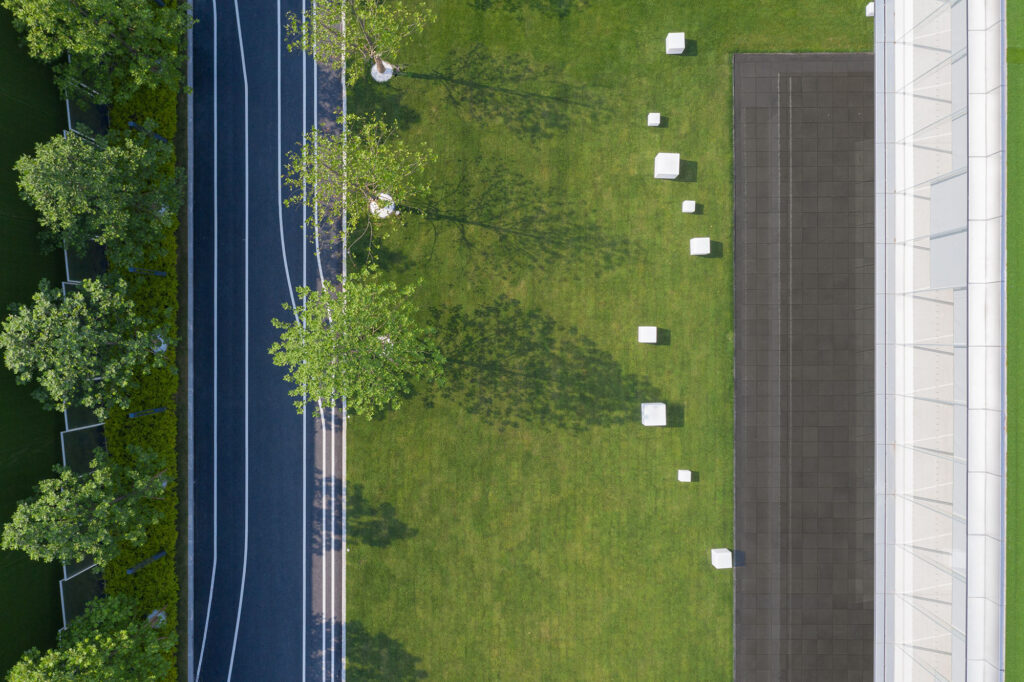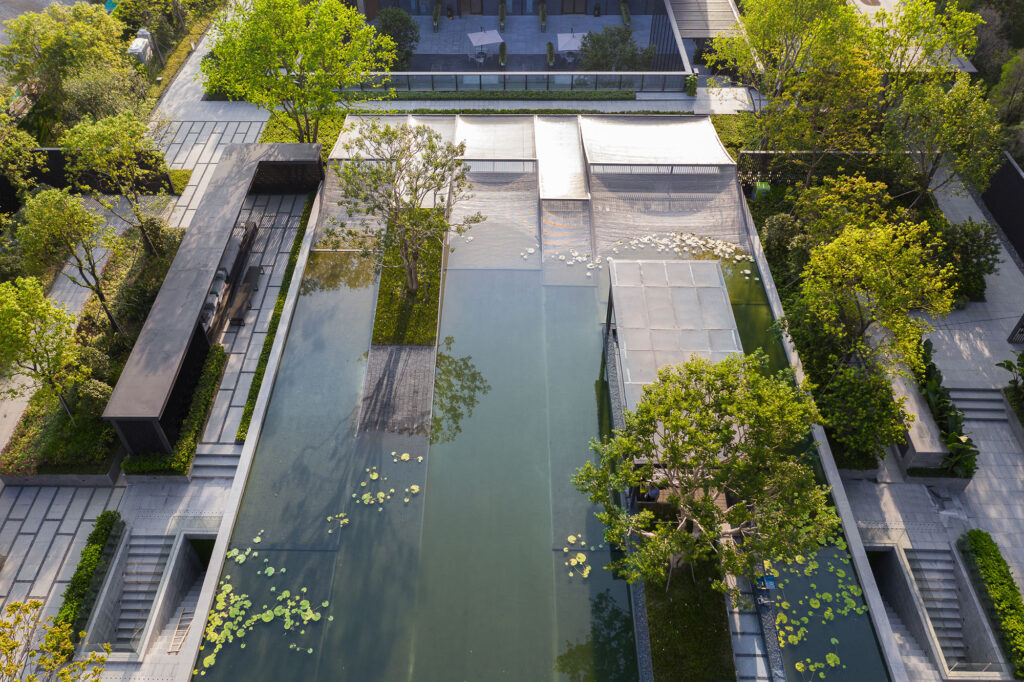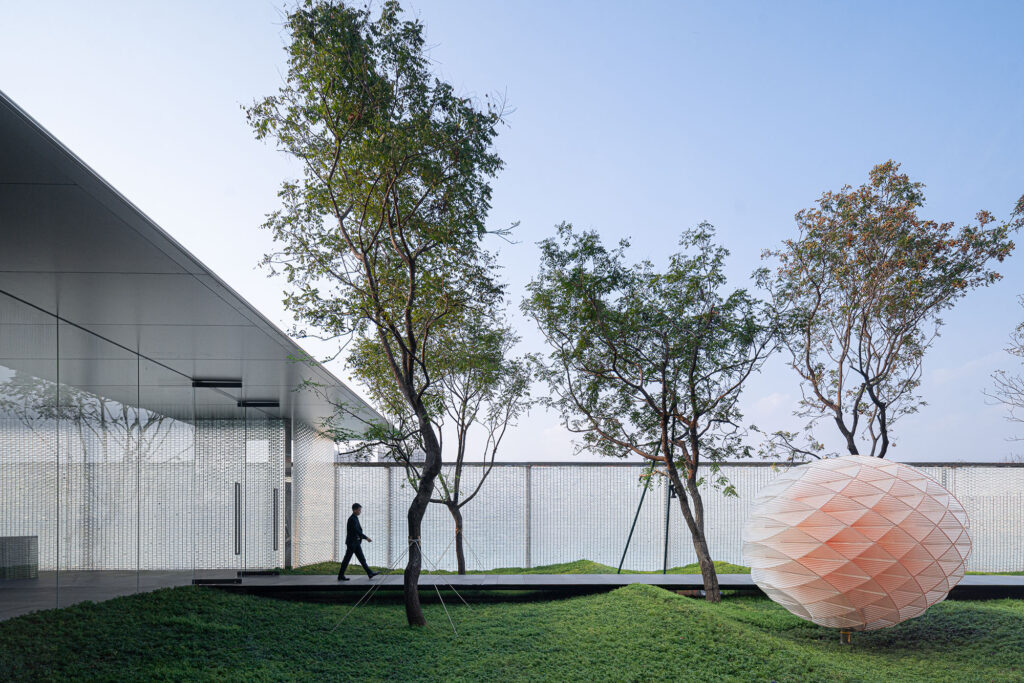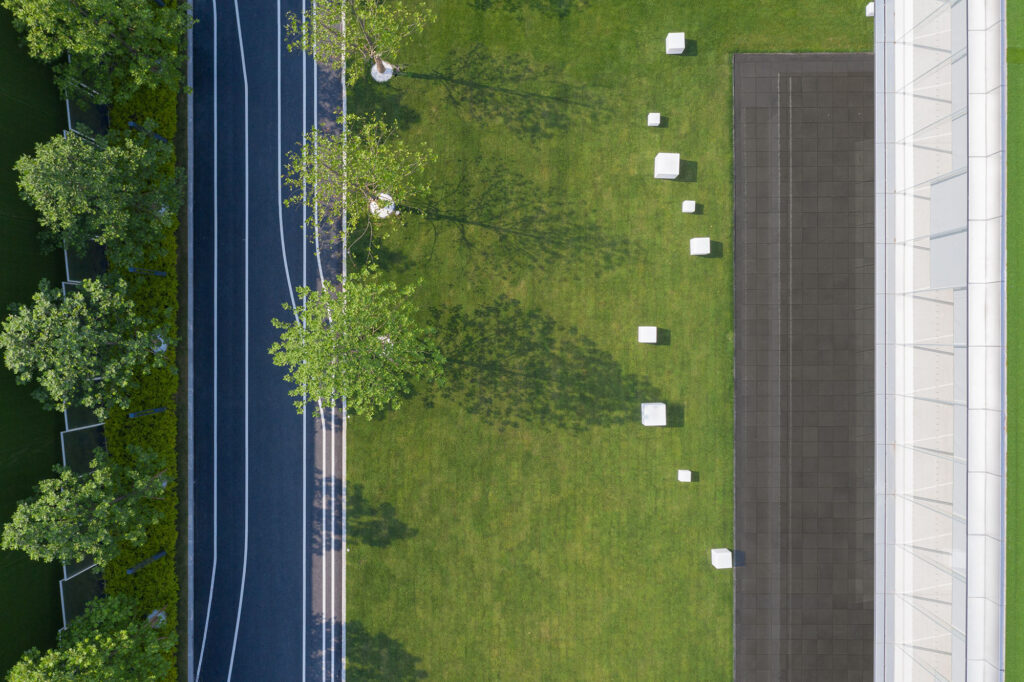 How do you think the logistics differ between photographing architecture and shooting landscapes?
There's a big difference between them, but I feel it's hard to put it into words. Generally, I could say architecture photography pays more attention to the spatial entity because the building itself is the entity; landscape photography concerns more about the spatial atmosphere, including its artistic conception, interactivity, human usage, and atmosphere. Of course, I do not mean that architecture photography will ignore these. The scale of landscape projects varies greatly, ranging from a small garden or a corner park to an enormous tourist scenic spot, which requires me to try to change the scale and view. When communicating with landscape architects, the briefs I get are normally very abstract, because the space experience of the landscape itself is often rich and ambiguous. The photographer needs to consider how to fully and effectively convey the spirit of the place while showing its beauty.
However, both landscape and architectural photography are based on visual communication of three-dimensional space into two-dimensional art. The two are not isolated or opposite.  Both have certain practical and commercial attributes. In fact, I see that many photographers, including myself, have not strictly distinguished their identities. Different professional backgrounds and focuses bring about a variety of perspectives. I think this is the truly interesting part of art itself.
Last year, I cooperated with China's famous architecture company, OPEN, to photograph Tank Shanghai. This is an architecture-led project, which integrates urban renewal and public space reconstruction. I took a group of photos from the perspective of city and landscape. I observed and experienced the project for three days as a user and citizen. The final results include the composition and details of the building, the relationship between the building and the city, as well as between people and the building –  all goals that were given to me by the client.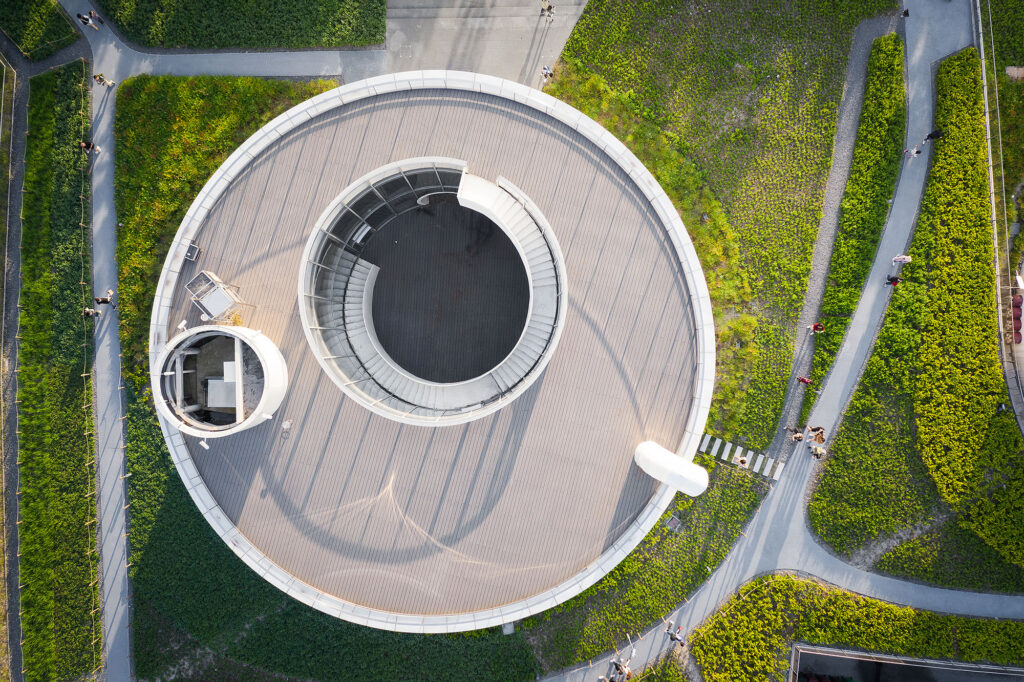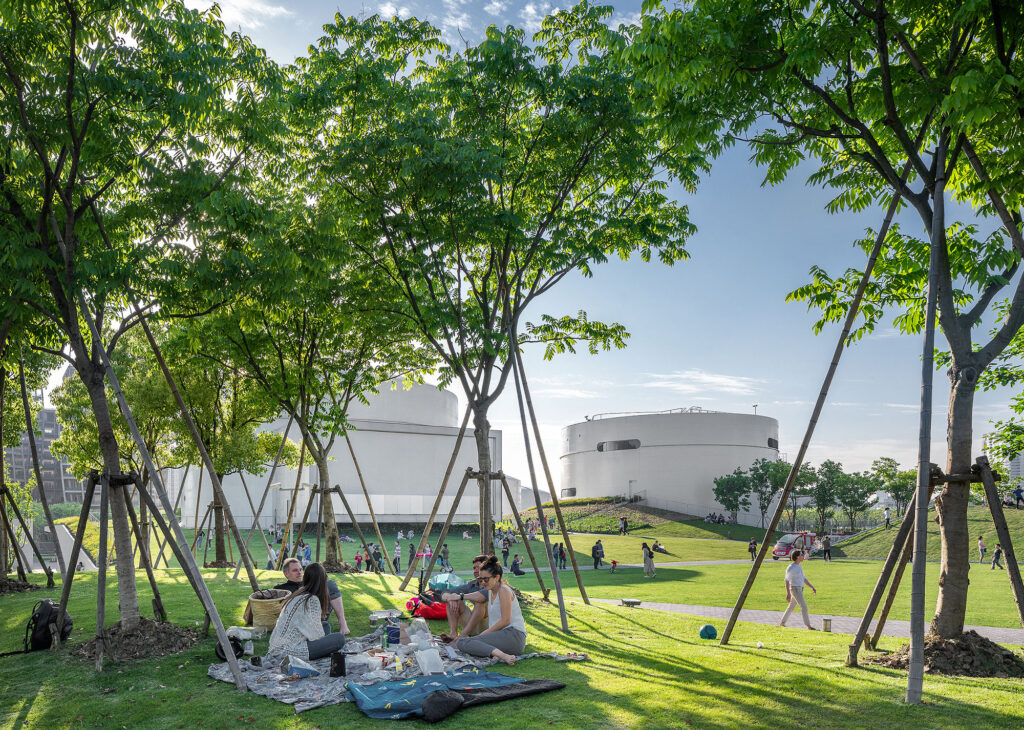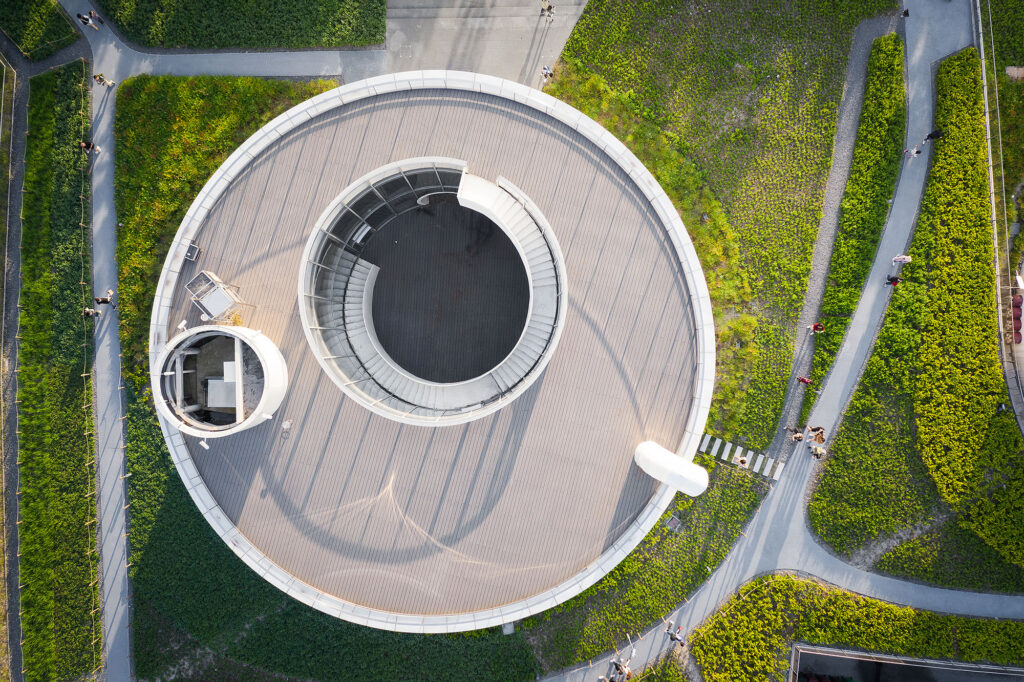 Do you ever photograph the same project multiple times, to show seasonal changes or the progression of time?
Yes, most landscape projects are rich in plant design which differentiate themselves in color and appearance during the four seasons.  For some projects with significant seasonal changes, I will shoot the same project at different times of the year.  However, this type of cooperation is relatively rare, as it needs to be carefully discussed and planned with clients, and there is the obvious budgetary issue of additional time and cost to consider as well. 
In 2019, I worked with Sasaki, a famous American design company, to shoot Xuhui Runway Park in Shanghai. In the early communication, the designers clearly mentioned their design of plants and ecological environment in different seasons. I photographed and recorded more than 20 times in different seasons according to their design intention. For these photoshoots, I made the schedule according to the color change of the leaves, and selected the most colorful period among different shooting results. Meanwhile, the use of the park by citizens under different temperatures and light were also recorded. These photos provide a wealth of images for the designers at Sasaki and help them win a series of important professional awards this past year.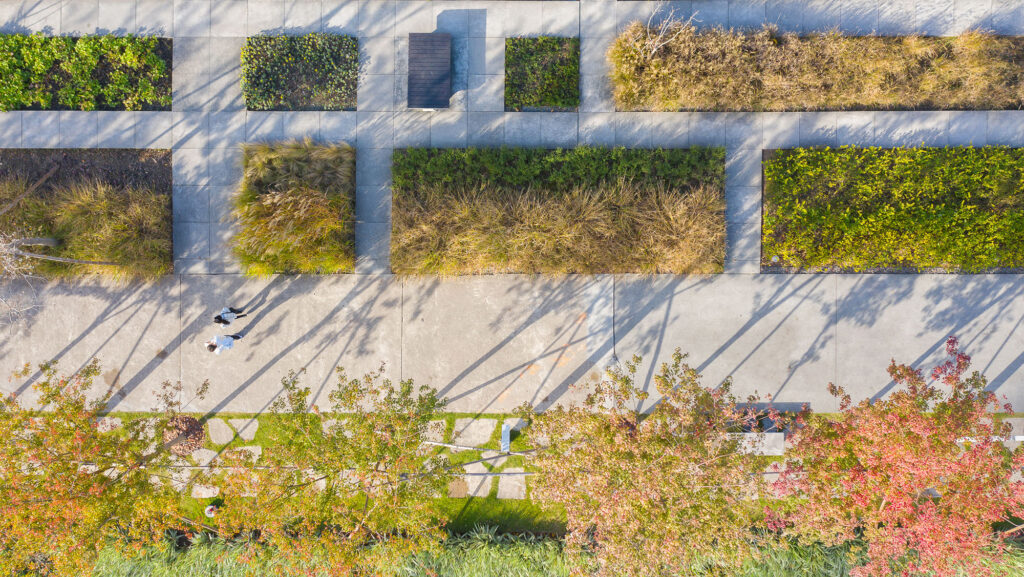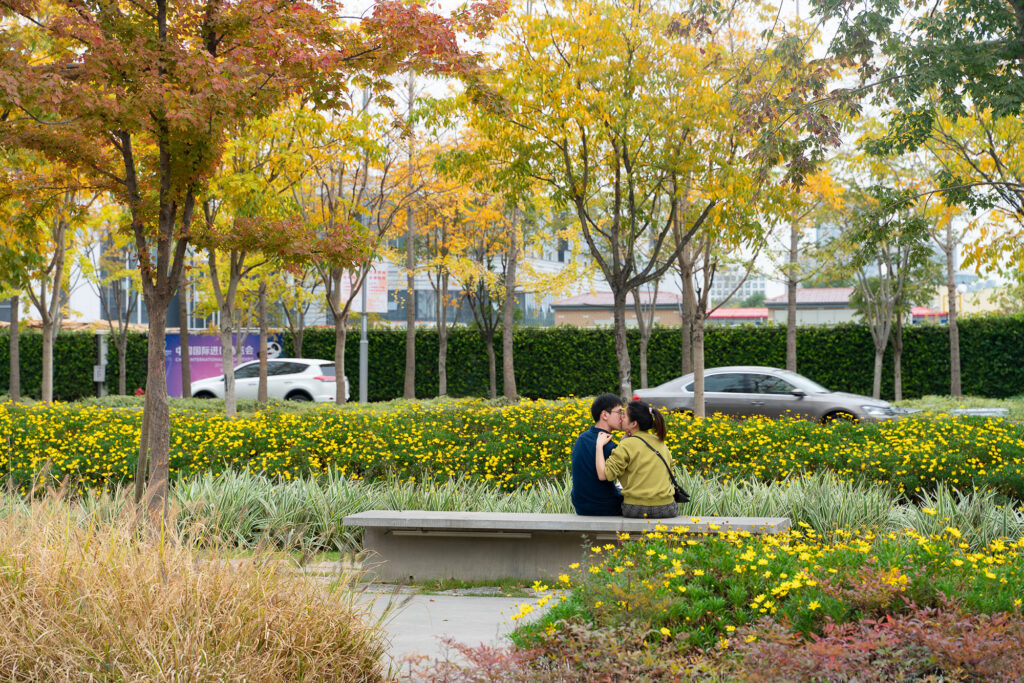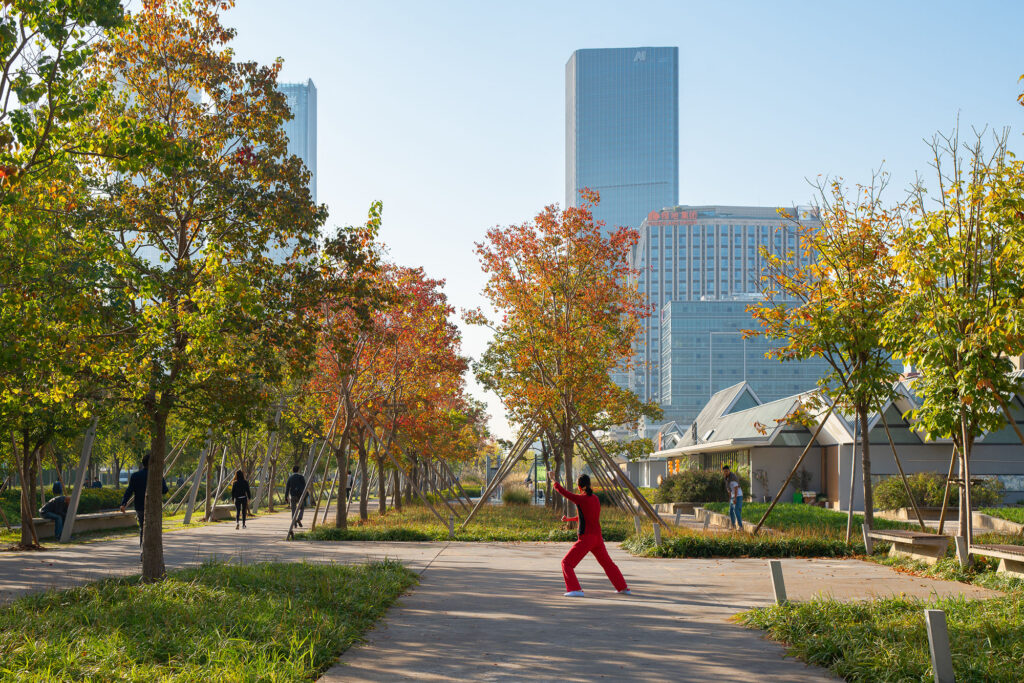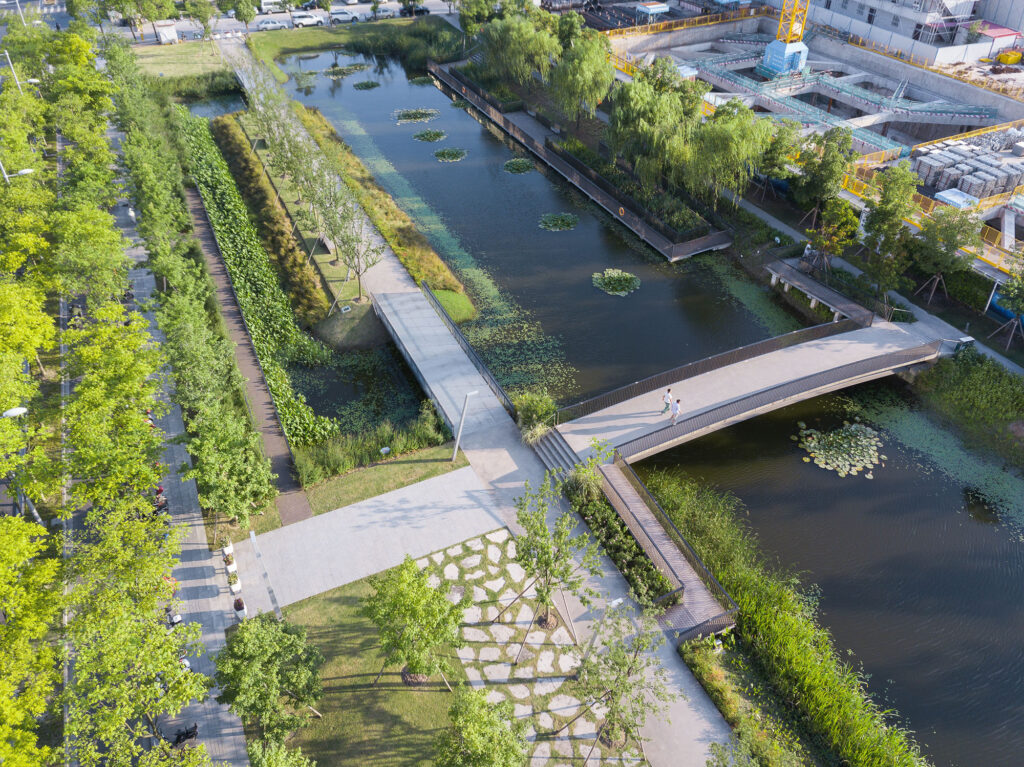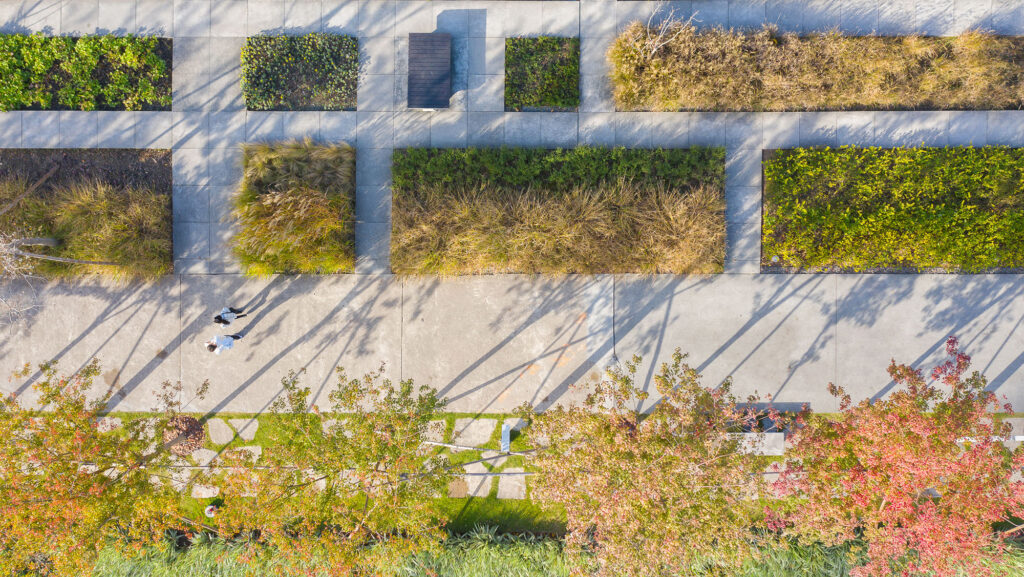 What do you think makes a great photograph of landscape architecture?
Focus, engagement, and empathy. Because landscape is everlasting art.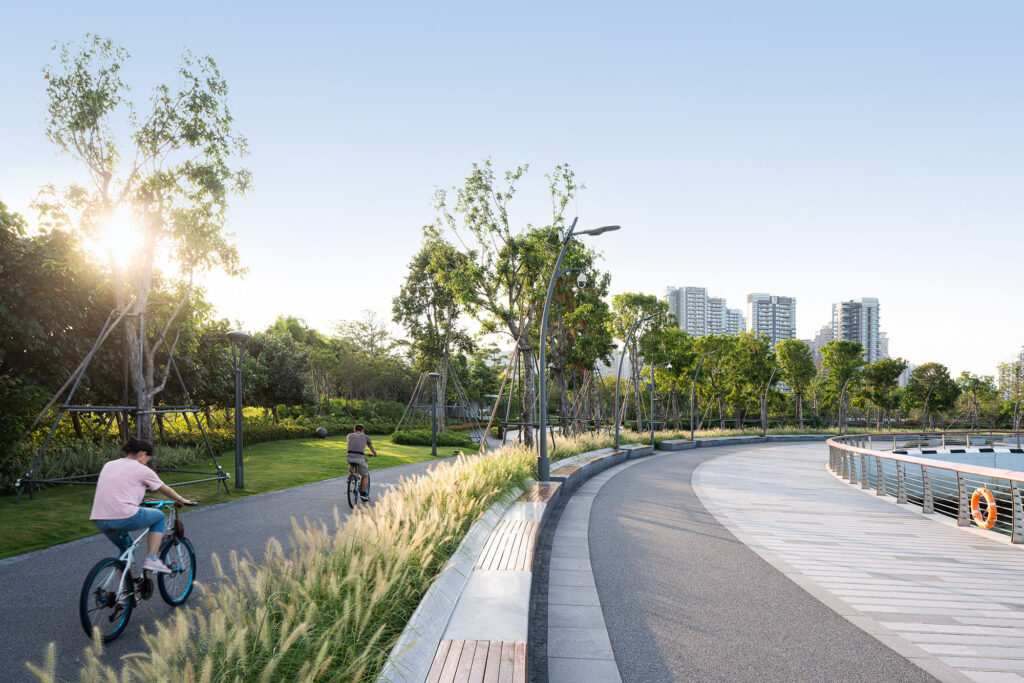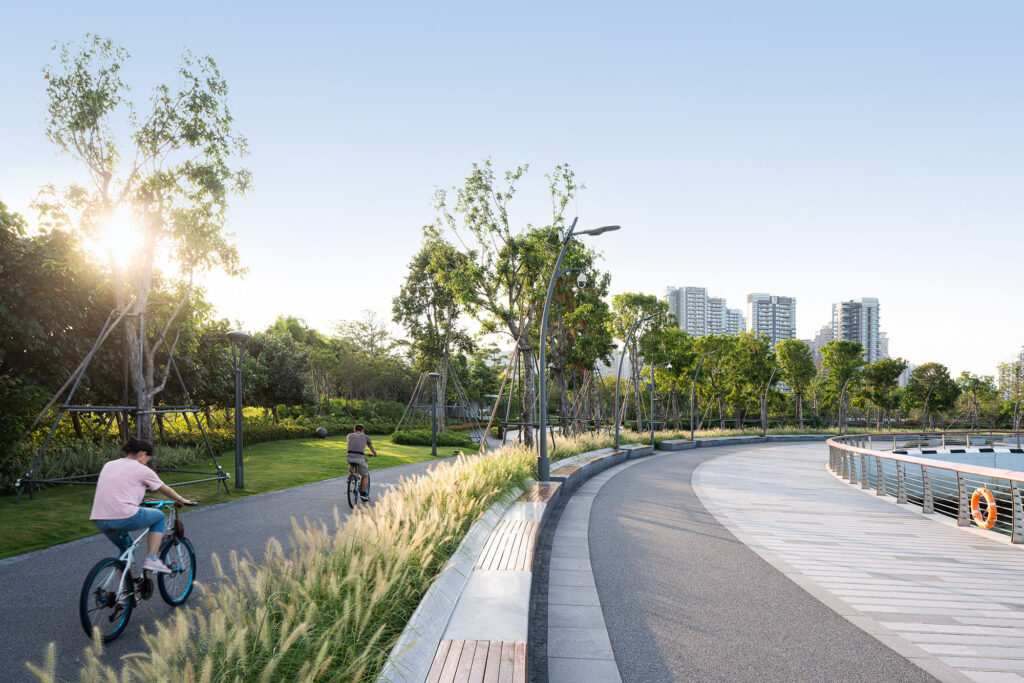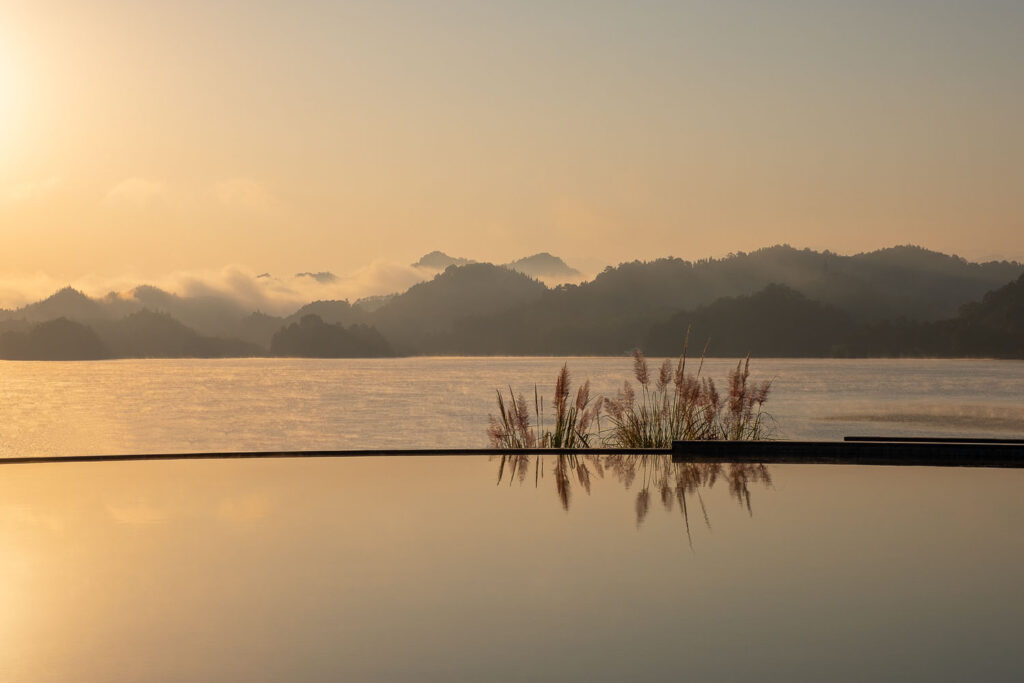 Many thanks to Qi Xi for allowing me to interview him and share with you all some of the amazing work he's produced. We'll all be looking forward to seeing more fantastic work from him in the future!