Cape to Bluff – Simon Devitt's Survey of Architecture From Aotearoa New Zealand
Architecture
News
Architectural photographer Simon Devitt has worked with an array of publishers making heaps of thoughtful, beautiful, books over the past 25 years. His newest publication "Cape to Bluff" will be released in late November. The gorgeous book peers into the architecture of Aotearoa, New Zealand.
Cape to Bluff is a survey of residential architecture from Aotearoa New Zealand. A sense of place is at the core of the curatorial vision, featuring unique houses that respond to, and are in harmony with, the land. Landscapes span alpine to coast, rural to city; from the pragmatic and functional to the elegant and luxurious. Cape to Bluff creates an exclusive window on some of the most interesting, ideas-driven projects of recent years.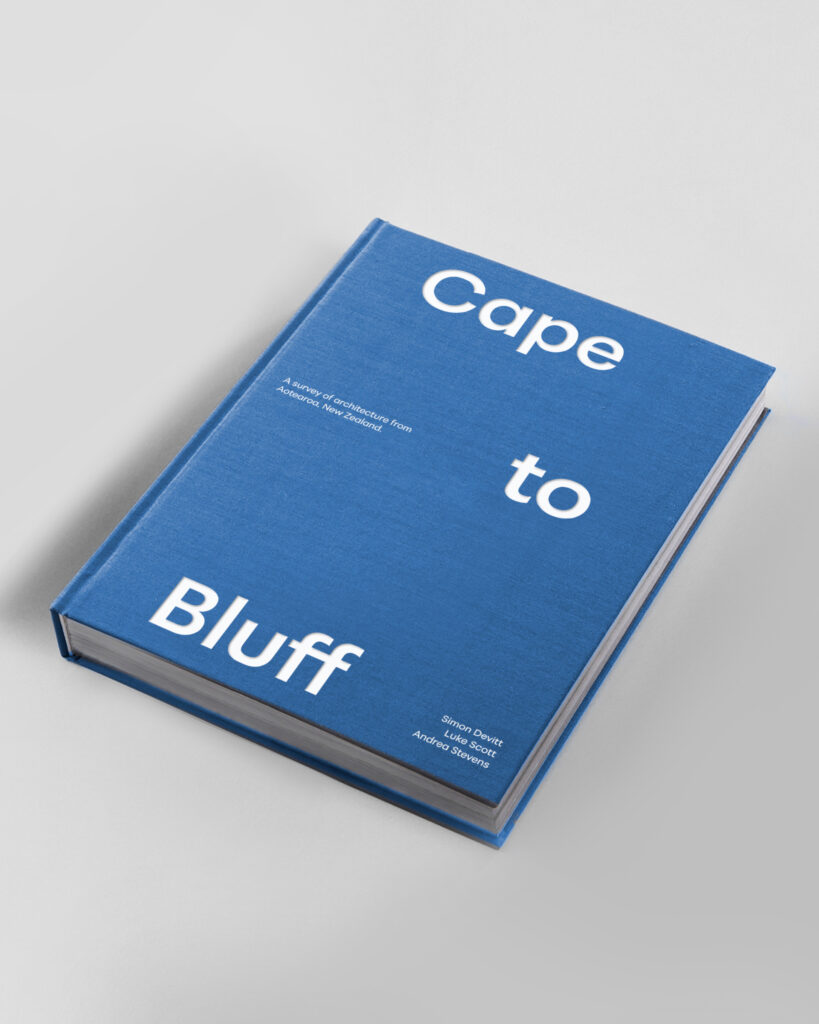 "There has been a long lead-in with this book. I started thinking about the idea for a long, slow walk through the New Zealand landscape during the period I was making one of my previous photo-books 'Rannoch' (2016). I have worked with graphic designer Luke Scott on several other design projects including my photo-book series 'Ripe Fruit' and 'All things considered'.  Writer, Andrea Stevens and I have worked on several books together including 'Summer houses' (2012, Penguin) and 'Beyond the State' (2014, Penguin). It is important to me that I collaborate with people that are not only amazing at what they do but are fun to work with too! Although the idea for Cape to Bluff is mine, we are each a stakeholder in this publication. We are the publishers," Simon shares.
He goes on "I love our country and our landscape, I've been lucky enough to travel throughout Aotearoa New Zealand over a long period of time and have really seen a lot of houses big and small, falling down and falling up, big budget, no budget. Consented and no code. It felt like the right time to show an aspirational view of how New Zealand architects respond to the varying nature of our landscape, from Cape to Bluff. And it's a contemporary view curated to convey not just different places in New Zealand but also different ways of living."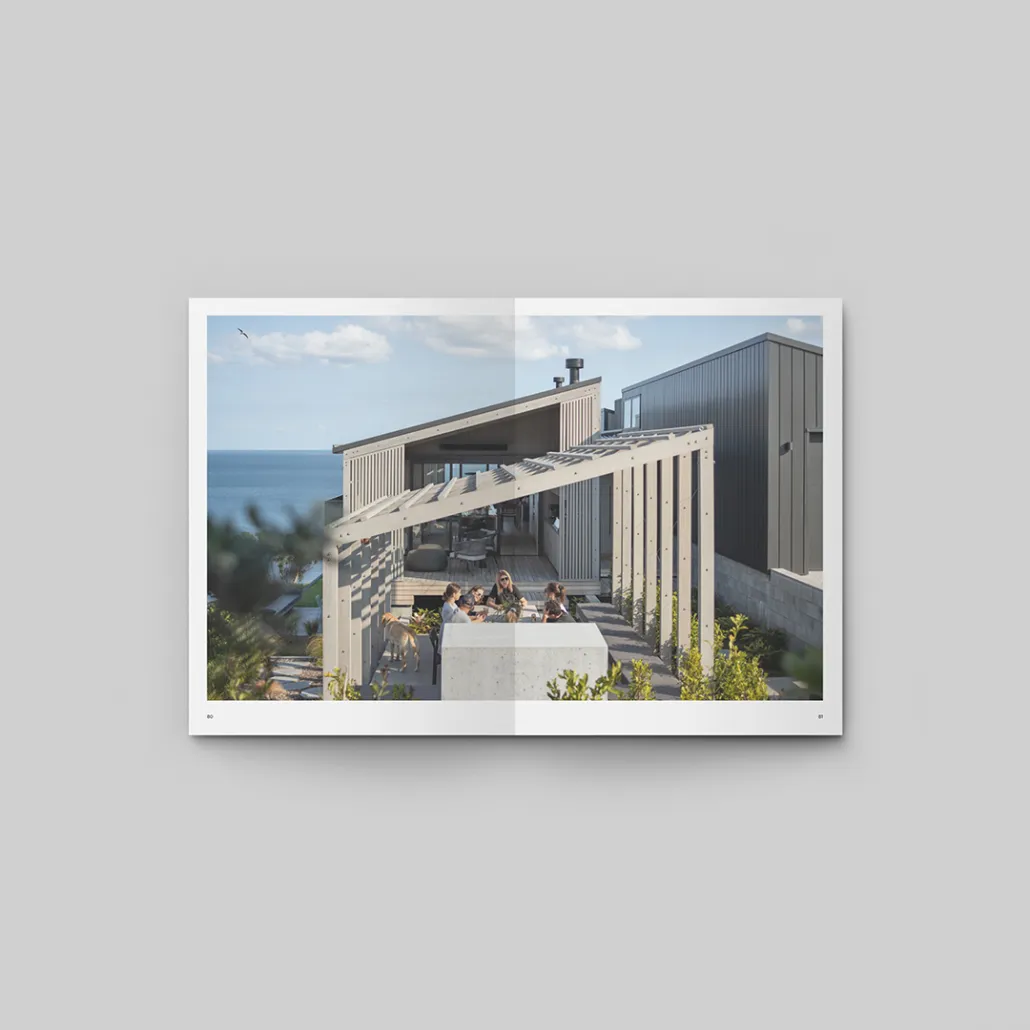 Cape to Bluff differs from Simon's past publications, which were niche individual stories. His newest book serves a different objective – one through a wider lens. Simon tells, "I wanted to retain the artfully minded intention to create a beautiful object AND attract a much broader audience by presenting a curated selection of 30 New Zealand houses in very unique parts of our amazing landscape. The overarching theme after reading Cape to Bluff is that you feel like you've taken a long, slow walk through the New Zealand landscape."
He goes on to say, "I enjoy a flat hierarchy in my creative process as a photographer. Beauty is inherent in all things and my opinion on the best of this or that doesn't serve much and doesn't interest me. I love the spirit the book intends and the celebration of architects and architecture in our beautiful country, Aotearoa New Zealand. The convergence of people, landscape and the man-made I find very interesting and inspiring."
Biographies
Simon Devitt
Photographer
Simon is a New Zealand photographer, with his practice focus in architecture. Through keen observation and crafted composition, he creates images that embody a sense of place, capturing the essence of how spaces feel and shape the lives of those who inhabit them. Simon's work has a strong sense of storytelling, placing image sequencing, curation and editing at the heart of his practice. Through his photography courses Simon teaches students of architecture and photography skills of observation, visual storytelling, image creation and image sequencing – emphasising training of the eye over technical knowledge.
Andrea Stevens
Writer
With a professional background in architecture and magazine editing, Andrea is founder and director of the writing agency Folio. Her work spans architecture, technology, design, culture and business, as she helps makers and creators tell their stories to the world. She has written four books, the most recent being Beyond the State: New Zealand State Houses from Modest to Modern, co-authored with Bill McKay, with images by Simon Devitt and published by Penguin. Beyond the State was short listed in the 2015 New Zealand Books Awards.
Luke Scott
Designer
Luke is a designer from Auckland, working on projects in New Zealand and London. To date, his work across design, strategy, digital and art direction has been recognised with over 25 national and international design awards. He is a strategic designer, combining an astute business acumen with creative thinking and excellent design craft to create design solutions that can reshape businesses.
---
Cape to Bluff will be ready to ship out after November 29th, 2022. You can pre-order Cape to Bluff on Simon's website.