Join Mike Kelley and Doublespace Photo for a one-of-a-kind Workshop in Tuscany
Business
From April 13th – 16th 2024, myself, Amanda Large, and Younes Bounhar of doublespace photography will host an exclusive workshop for eight students at Podere Rombolino in southern Tuscany's Val d'Orcia region. Join us as we practice architectural photography, enjoy discussions on theory, business, and craft, and of course culinary delights such as wine, cheese, and amazing views of the Italian countryside.
Students will stay on-site at Podere Rombolino and each guest will have their own room. Below is the tentative workshop itinerary.
It has been with extreme excitement that I've been able to lead some incredible workshops over the last decade, featuring beautiful locations around the world. In that time, I have figured out how to teach an effective, fun, and relaxed workshop that benefits everyone far beyond just learning how to point the camera at a nice piece of architecture. We'll dissect our approaches to photography and how we can see in new ways, talk about business adnauseum and help you overcome any of your business struggles, learn how to set boundaries in business and on location, and of course have an incredibly fun, laughter-filled time. The workshop is limited to eight students – as we'd prefer to devote plenty of time to individual needs, instead of lecturing at you in a classroom all day!
Tentative Workshop Itinerary
Workshop Dates
April 13th – 16th, 2024 (8 students) SOLD OUT
April 17th – 20th, 2024 (8 students) SOLD OUT
Day one
Arrive in Florence and head to 25hours Hotel Florence (check-in begins at 3:00 p.m.).  All students must stay the night at this hotel to ensure an easy and on-time departure from Florence to Podere Rombolino on the morning of April 14th. 
Use this time in Florence to pick up anything you would like to take with you to Podere Rombolino. Maybe you forgot a swimsuit, or you'd like to have a specific snack while at the villa, or perhaps you'd like to have an extra day to explore the city's many museums and shops.
Meals: Students are responsible for their own meals on this day — they are not included in the price of the workshop.
Day two
Enjoy breakfast at the hotel.  
At 10:00 a.m. you'll check out of the hotel. Melanie from APA will meet you in the lobby of 25Hours Hotel Florence and help you board a shuttle which will take all attendees and their luggage to Podere Rombolino — approximately two hours away. 
Upon arrival, you'll get settled in and have lunch.
That afternoon, Amanda, Younes and Mike will lead you in creative exercises.  
Dinner will be prepared on-site by the chef during which we can discuss the business and craft of architectural photography.
Meals: Breakfast, lunch and dinner will be provided and are included in the price of the workshop.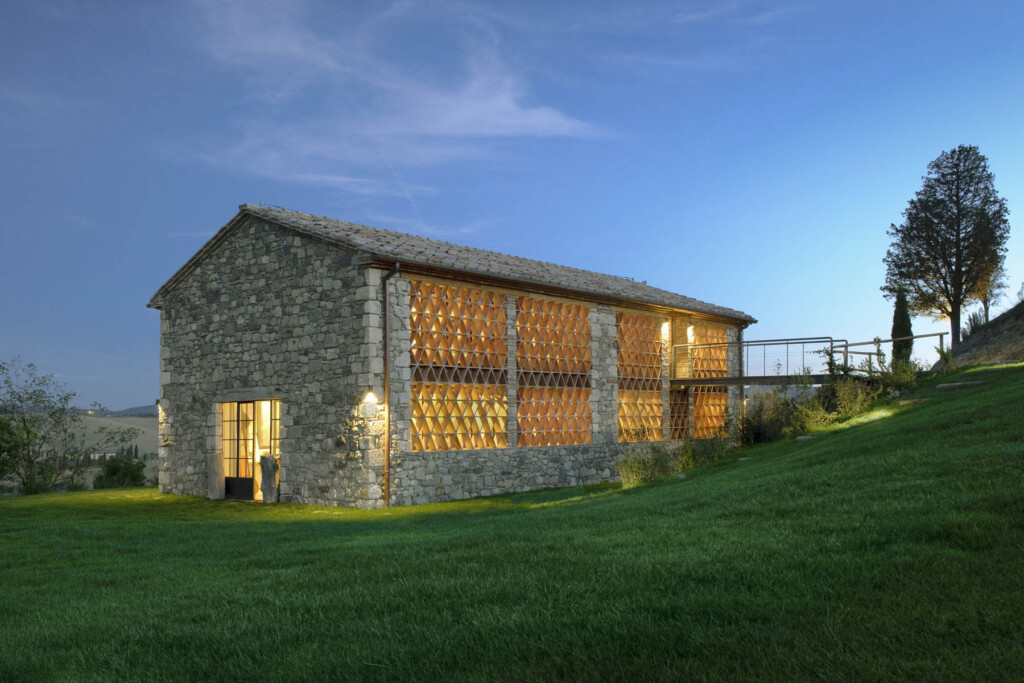 Day three
After breakfast, you'll have a full day of photography education under the guidance of Mike, Amanda and Younes. All three photographers bring a unique approach to their craft and can share their experiences and techniques, as well as guidance and feedback on your work. 
After lunch on-site, you'll continue with the workshop.
After sunset, another beautiful dinner.
Meals: Breakfast, lunch and dinner will be provided and are included in the price of the workshop.
Day four
Enjoy a final breakfast at the villa.
At 10:00 a.m., you'll depart Podere Rombolino. The shuttle will take you back to central Florence and you can resume your travel plans. 
We will arrive back in Florence around 1pm. Therefore, we do not recommend booking flights out of Florence before 5:00 pm. If you would like to book an earlier flight, you are responsible for arranging your own transportation from Podere Rombolino to Florence. 
Meals: Breakfast will be provided and is included in the price of the workshop. Lunch and dinner will not be provided and are not included in the price of the workshop.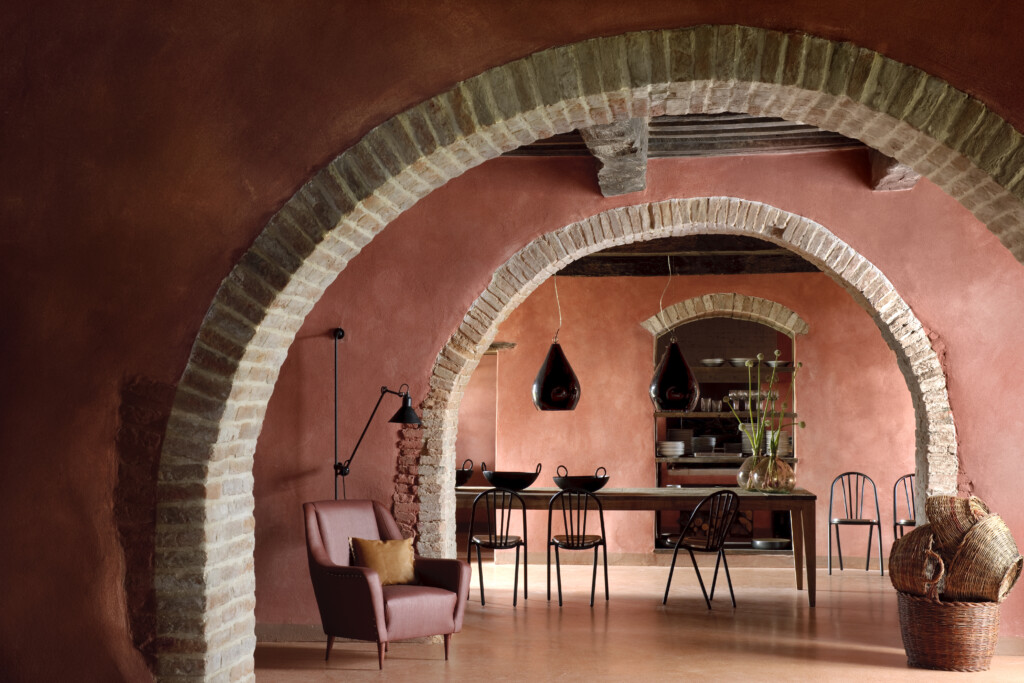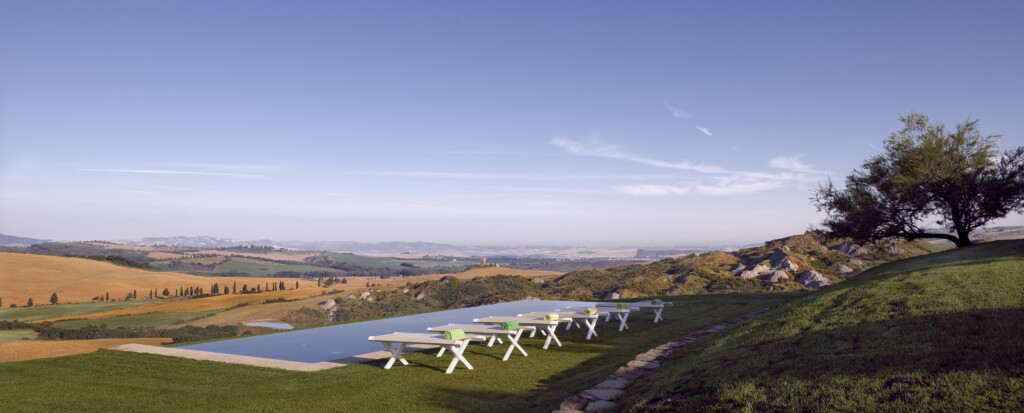 Frequently Asked Questions
How will we get to the workshop? We will all leave 25hours Hotel Florence together and ride in a shuttle to Podere Rombolino.
What is included in the price? Instruction, transportation to and from Florence (unless you need to leave earlier than our planned departure), all meals once we leave Florence at and lodging. Airfare is not included and must be booked by attendees separately.
When is the full tuition due? Tuition is due in full upon reserving your spot. Tuition is non-refundable but is transferrable. If you can't make it, you're welcome to give your spot to a friend — just let us know beforehand.
Why is the workshop so small? We have taught many workshops in our careers and agree that it's nearly impossible to teach adequately as soon as class sizes get larger than eight people. Due to the specialized equipment and wide open spaces required to have everyone not only learn about, but also practice, architectural photography, we kept it small and intimate so that attendees not only get a chance to make amazing photos, but also have plenty of time interfacing with instructors.
What equipment should I bring?
Gear – Mandatory

Camera
Lenses
Tripod
Blank memory card
Card reader
Laptop
Any/all cables for your gear

Gear – Nice to Have:
Clothing:

Pack layers
Rain jacket
Waterproof shoes

Food:

While all meals at Podere Rombolino are included, you are welcome to bring your own snacks or food items.

Medication:

If you have any allergies, please let us know and also bring an EpiPen, and/or any other medication required.
About the instructors
doublespace (amanda+ younes) is a photography team based in Toronto, Canada, with [an established international practice throughout Canada and beyond]
doublespace photography = Amanda + Younes. We make bold and elegant architectural photography that tells the story of inspiring design.

Our creative vision is the product of our combined experience and diametrically opposed backgrounds; Amanda is trained as an architect and worked in the field for five years, while Younes is a former biologist-turned-landscape-photographer. A mutual love of capturing the built environment led us to launch doublespace photography in 2012, and we haven't looked back since.

To us, this is more than a job or even a career; to put it simply, we eat, breathe, and sleep architectural photography. Our work has helped our clients garner several prestigious awards, including several Governor General Gold Medals in Architecture, Ontario's Lieutenant Governor's Award for Design Excellence, the Chicago Athenaeum Architecture award as well as numerous global, national and provincial accolades.

Our work has appeared in some of the most prestigious print and online magazines such as Architectural Record, Architectural Digest, Icon, Interior Design Magazine, Dwell, Canadian Architect, Wallpaper*, The Plan, Archdaily and Dezeen.

doublespace were awarded the 2019 Canadian Architect Award for Excellence in Architecture Photography and the Jury and Popular vote A+ Awards in 2020
Mike Kelley is a photographer based in Los Angeles, California, with an established local practice and occasional travel assignments when he can be lured beyond the idyllic weather of Southern California.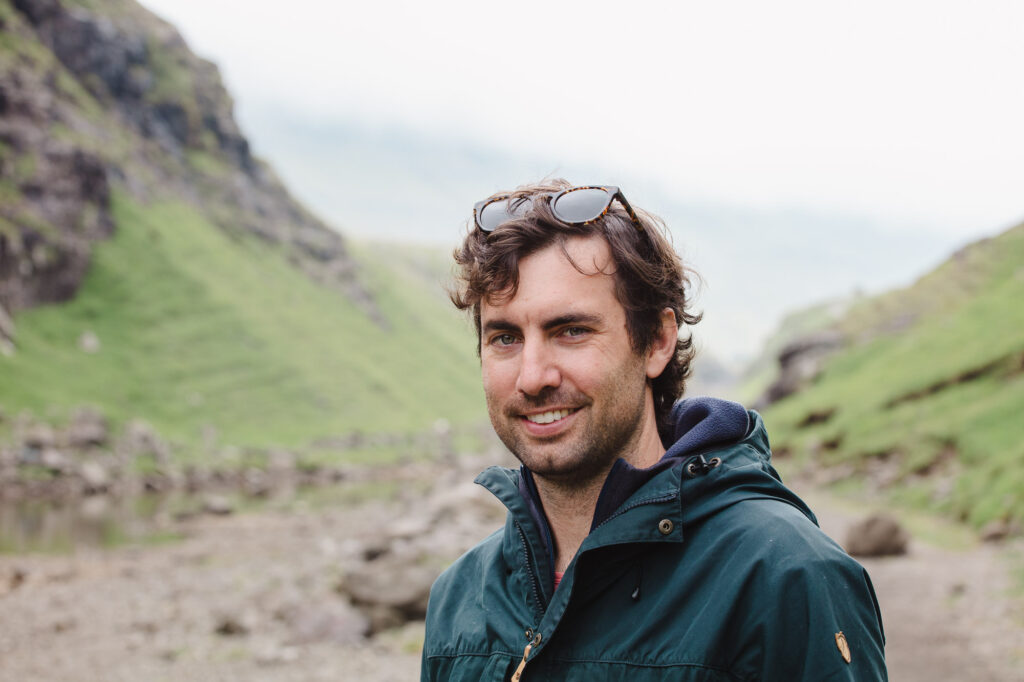 I'm a photographer based in Los Angeles, California who specializes in photographing architecture; I also have a mild airplane obsession.

I grew up in Ipswich, Massachusetts: a small coastal town that's one part postcard and one part dramatic Boston movie.  Here I was lucky enough to meet a number of amazing teachers who opened my eyes to the world of art and design; this would alter the path of my life in more ways than I could ever imagine.

After studying studio art and environmental science at the University of Vermont, I moved to Lake Tahoe, California, in hopes of becoming a professional snowboarder (graduating right after the '08 recession made this seem like a great idea). A couple of years and too many injuries later, I found myself taking up an offer to photograph a few homes for a client I'd met while recuperating. What started by chance turned out to be the perfect mix of technical challenge and creative outlet, and I decided right there and then that it absolutely must be my career.

In 2018, I founded the Architectural Photography Almanac, a resource for architecture photographers and those in the architecture industry seeking to learn about the craft and theory of architectural photography