Working While My Wife Tanned in the Sun – The Celebrity Edge
Architecture
I absolutely love cruise vacations! For me, it's the type of trip where I can mentally check out and worry about little to nothing at all. You have the ability to do as much or as little as you'd like, and on most cruise lines, the guests are treated like royalty. As for the design of the ships themselves, for most of the industry's existence, it was hard to tell them apart. All white exterior, pool deck up top, large main dining room, etc. Granted there would be differences between the ships and the brands that operate them, but for the most part, they shared similar layouts and design elements. That is up until around the early 2010's…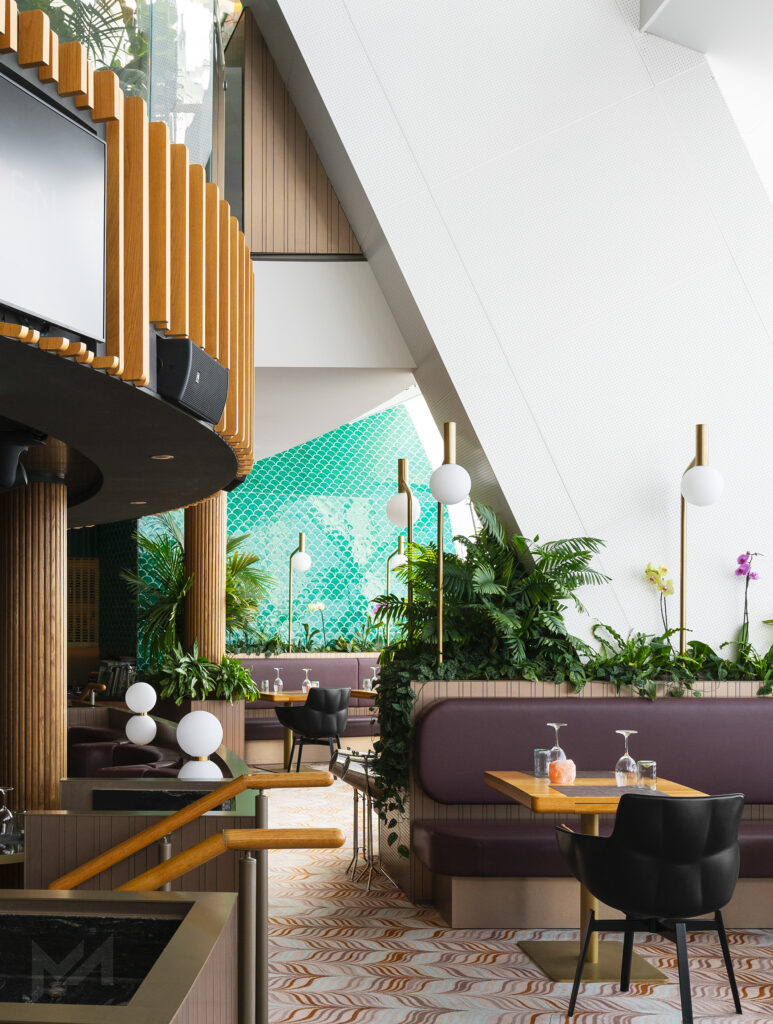 (Feel free to follow me on Instagram @matthewaphoto and subscribe to my YouTube channel)
Don't get me wrong – most major cruise lines have always been updating/refurbishing and adding new ships to their fleet. But it seems around 2010 – 2012'ish there was a bit of a paradigm shift in the industry. Aside from making them bigger and adding new features, cruise lines started to put additional emphasis on the design of their new ships. World renowned architects were now part of the design team to push the boundaries of how a ship could look. Interior designers (who previously had no connection to the cruise line industry) were now being consulted on the aesthetics of guest staterooms, suites, lounges, and restaurants.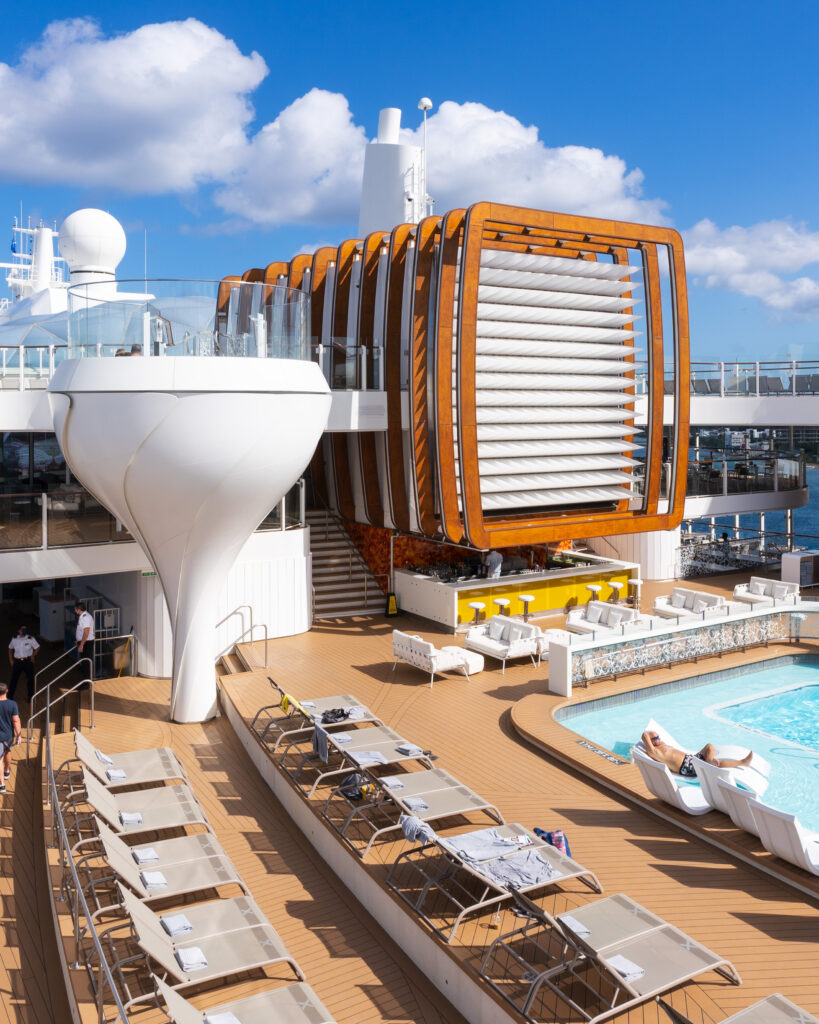 Around 2017 I first came across renderings for a new ship in the Celebrity Cruise Line fleet – The Edge. It didn't look like any other ship I had seen up to that point. With its clean, modern look, clearly Celebrity was trying to appeal to a different *cough* younger *cough* demographic. It was to be the lead vessel in Celebrity's "Edge class" fleet and I knew sooner or later, I was going to be on that ship.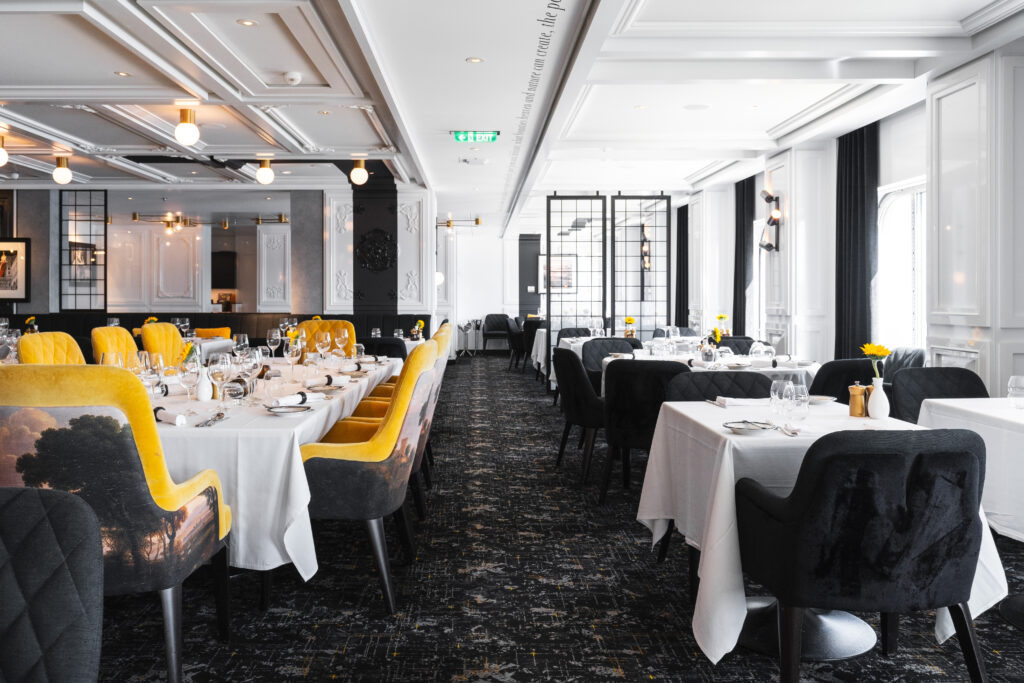 Because of the pandemic, I would have cruised sooner but my wife and I were finally able to get onboard the Edge in January 2022. Needless to say, I absolutely loved everything about my time on the Edge. This was our 3rd time sailing with Celebrity Cruises and once again, we were blown away! During a couple of the sea days, while my wife would lay out by the pool, I decided to grab my camera and document some of the unique spaces and features of this exquisite ship.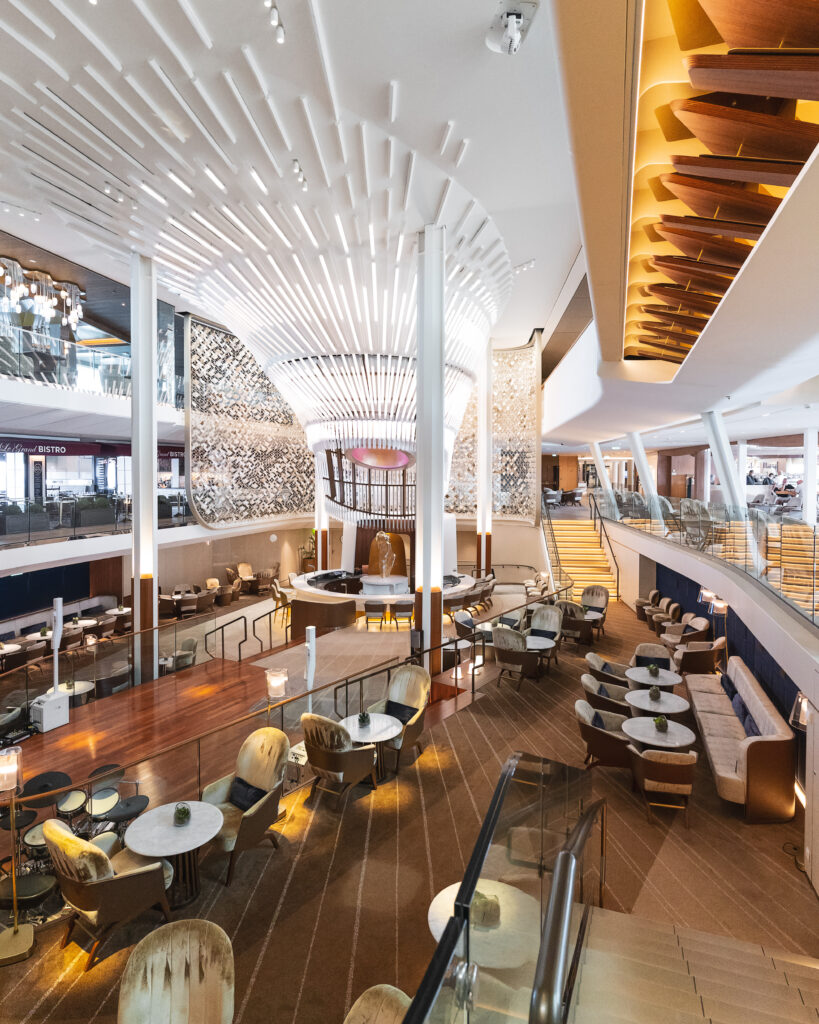 Now I realize many of the visitors to this site are professional photographers as well, so before you go pixel peeping and ripping me a new one in the comments, keep these factors in mind…
– I was shooting with a Sony a7C (the camera I shoot my YouTube videos with)
– I didn't have a tripod, so all the shots were handheld
– When the boats a rockin' – I gotta use ISO's higher than I'd normally like
– None of the areas were staged for a photoshoot, so there will be pillows out of place or some things not lined up perfectly.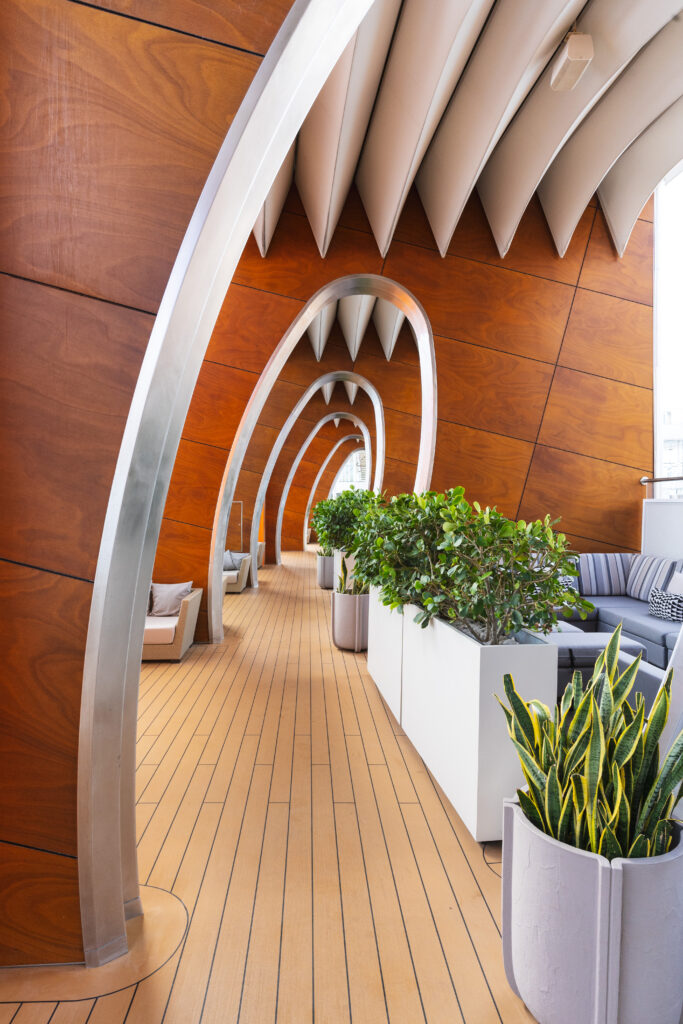 Let's talk a little about the design of the ship…
From the start, the goal wasn't to attempt to be like another cruise ship. It was to do something new and revolutionary with the design altogether. You'll often hear boats and ships referred to as "she", so if the Celebrity Edge was a woman, what kind of woman would she be? A beautiful, elegant, charming, warm, and easy-going woman who appreciates the 'finer things' but also has a strong appreciation and connection to nature. Oh and she also loves to have a few cocktails and party on occasion.
You'll hear the term "modern luxury" used quite often in describing the Edge, and it is 100% accurate! Instead of the staterooms and suites simply being nice – they were designed like a luxury home. The 3 story grand plaza was imagined to feel like the heart of the entire ship. The designers wanted it to feel warm, comfortable and yet bombastic at the same time. Mission accomplished. On a personal note – outside of my stateroom, the Martini Bar at the grand plaza was essentially home base for me an my wife.
The Eden lounge/restaurant and outside resort deck is where you'll really notice the emphasis on connecting with nature. Ironically, while being out in the middle of a beautiful ocean, most other cruise ships are designed with an inside-facing feel. The Edge took that idea and turned it around 180°. Many areas were built with an outward-facing concept and floor-to-ceiling windows can be found all throughout the ship. Eden's windows alone are almost 7,000 sq ft (about 2,100 sq meters) of glass!
Not only did the designers want you to appreciate the beauty and unique elements of the ship, but also feel the connection to plants, nature, and the sea.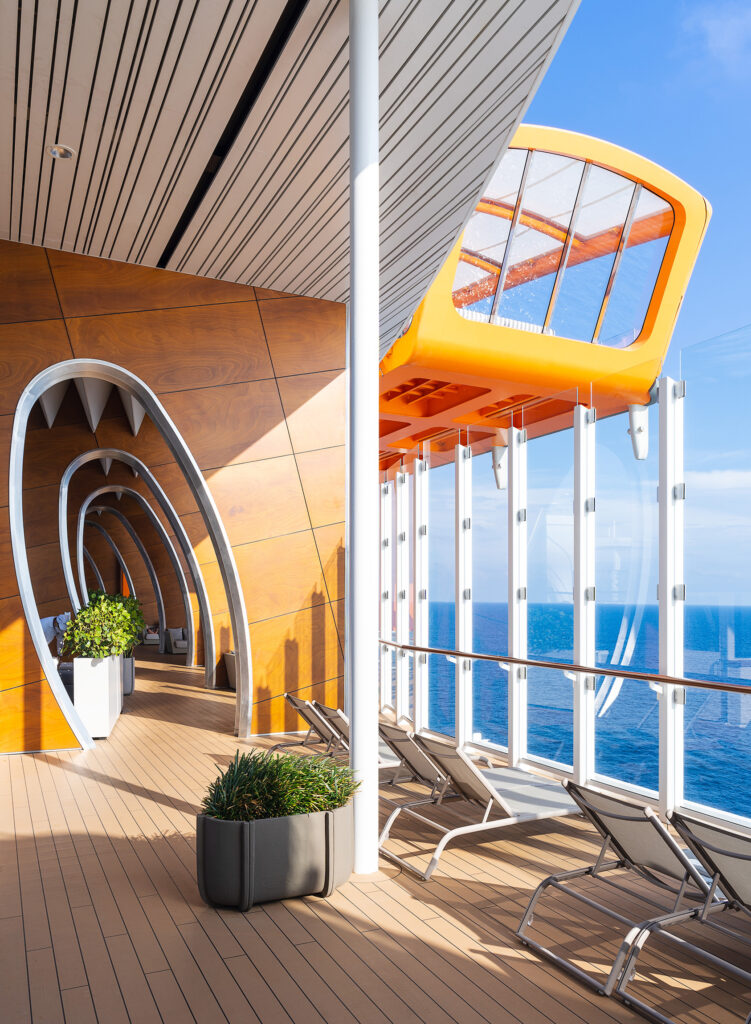 Probably the most unique and recognizable element of the ship's exterior is the Magic Carpet – a cantilevered platform (roughly the size of a tennis court) that can move vertically and expand the deck of several levels. It's a versatile space that can change from bar area, to restaurant, to entertainment venue, and even a gateway platform when embarking or disembarking the ship via tender.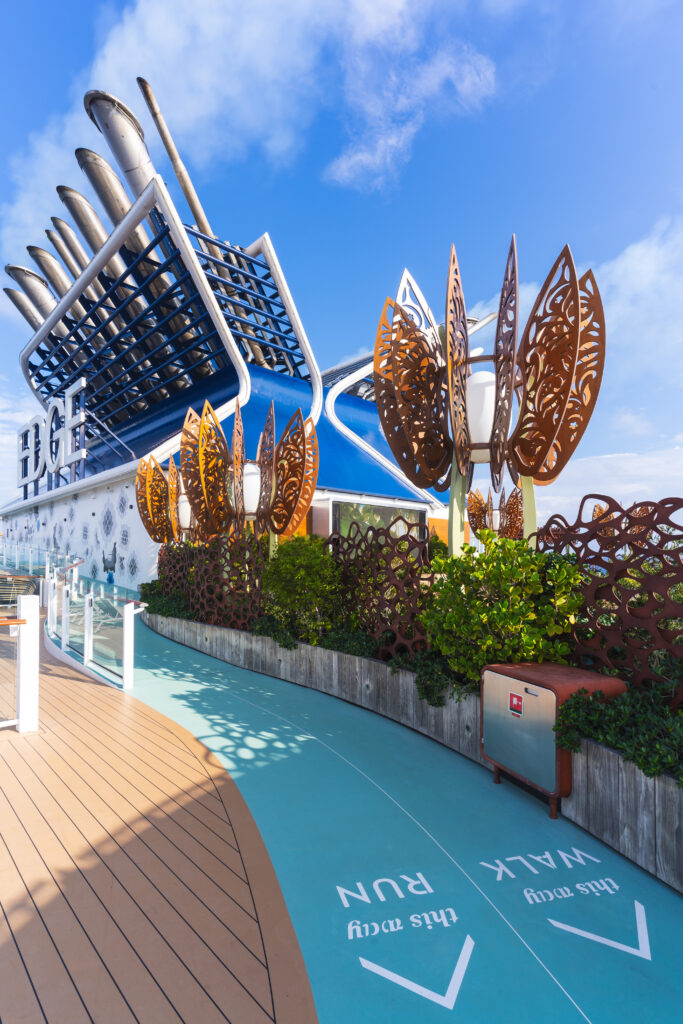 If you've never been on a cruise, I highly recommend it. But even if cruising isn't for you, take some time to look into the beautiful designs that are going into brand new ships. In fact – here's a video about the Celebrity Beyond. Soon to be the Edge's slightly larger sister ship.