Justin Van Leeuwen's Discerning Eye Brings Out The Subtleties in a Canadian Renovation
Project of the Week
This week's featured project is courtesy of Ottawa based architectural photographer Justin Van Leeuwen. His photographs of Ossington House document a custom home renovation by Sheshko Construction and Colizza Bruni. I was introduced to JVL's work by Barry Mackenzie, and know that you guys are going to love the crisp colors and gorgeous light that Justin harnesses in this project!
Kicking this POTW off in the living room, JVL notes: "The large south-facing window could have presented a challenge in this space, but thankfully the homeowner had a huge blind system that we were able to lower to softly diffuse light into the living room and kitchen."
That soft directional light streaming over the living room is my favorite element of this whole shoot. The quality of light and the dimensionality it gives to this very square and geometric one-point perspective is beautiful. I love Justin's simple and clearly effective solution for that tricky lighting problem!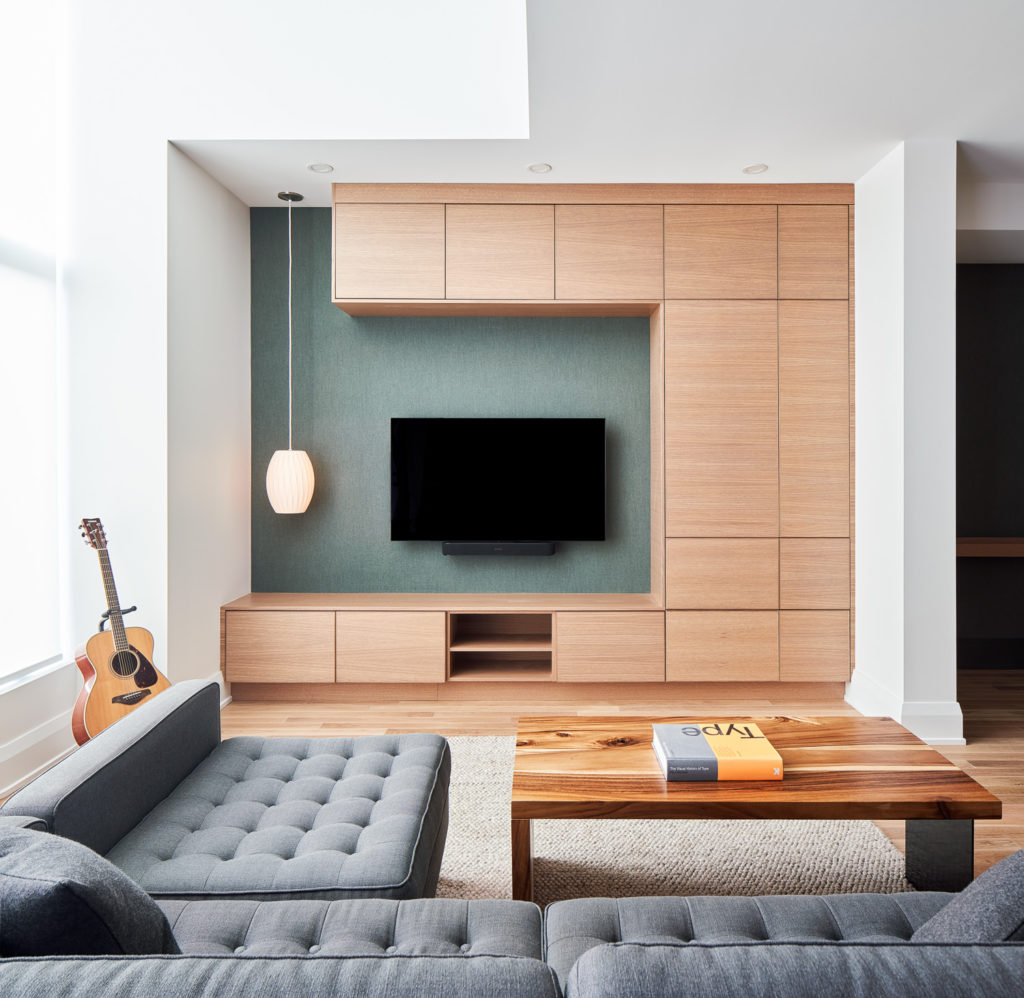 Looking into the kitchen, we see that same directional light streaming in from the side. It casts lovely shadows from the island and shows the ever so slight difference in the depth of the cabinetry, which is a really cool custom detail.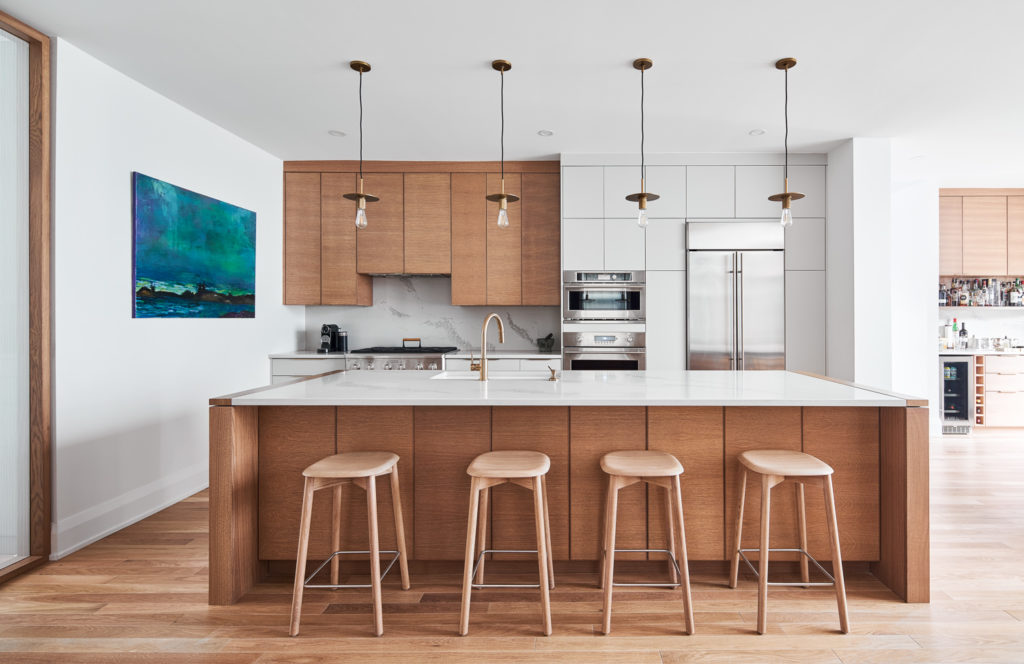 Powder rooms are a notoriously hard feature to photograph, and often skipped over. What I love about JVL's shot of this powder room, is that it's implied. By letting the windows blow out, the only color in this scene is the wallpaper, which becomes the real focus of this photograph. The inclusion of the tip of the toilet is enough to relay to us that this is a powder room, without making the photo all about…well, a toilet.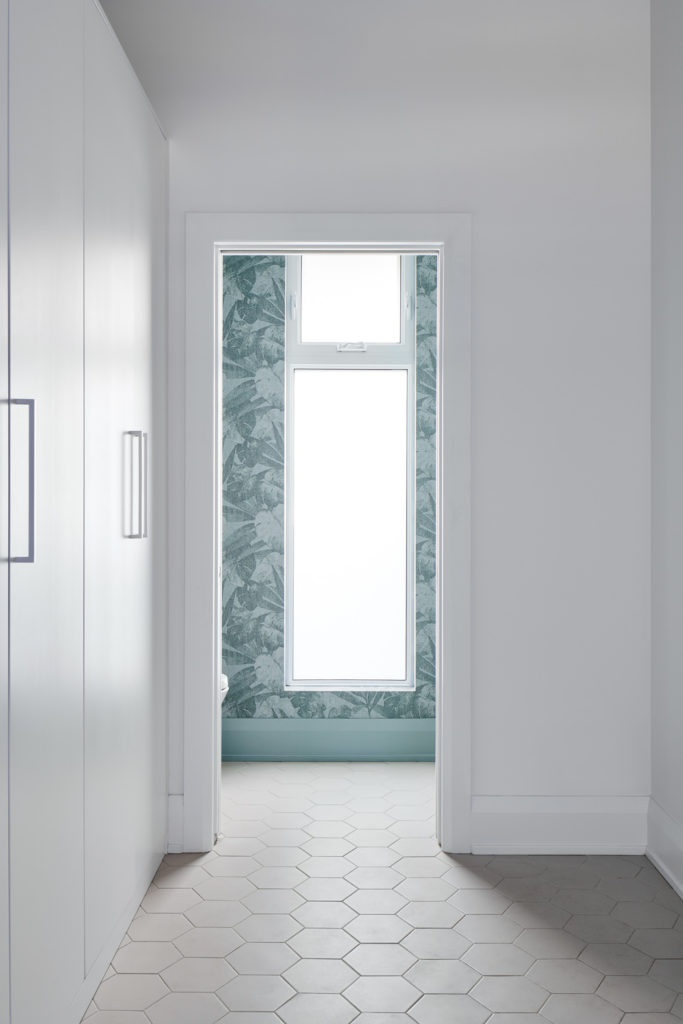 Speaking of bathrooms, here we are in the master. I love the graphic quality and hard lines in this scene. The stark contrast between the black and white elements in this room create a punchy geometric vibe that is really pulled out by the one-point perspective. My love of leading lines is really fulfilled here, as the open shower door creates another visual track for our eyes, producing even more motion in this scene.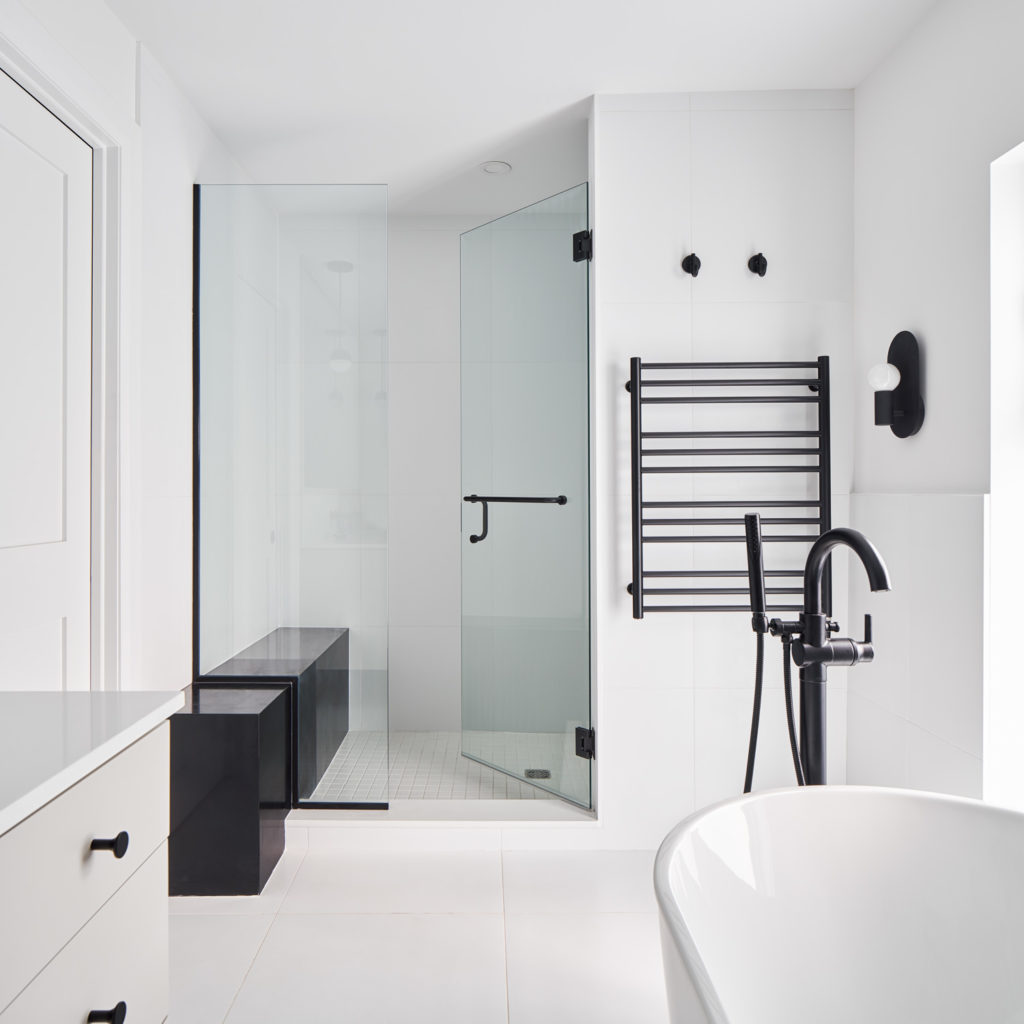 JVL brings some big mood here. I absolutely love that he let the foreground fall dark and didn't try to bracket it in. Our eyes are driven right on through to the beaconing light of the master bath, where that big glorious freestanding faucet steals the show. Heck, it looks like it's heaven sent! This is such a different and gutsy image to make, and Justin's discernment is very refreshing.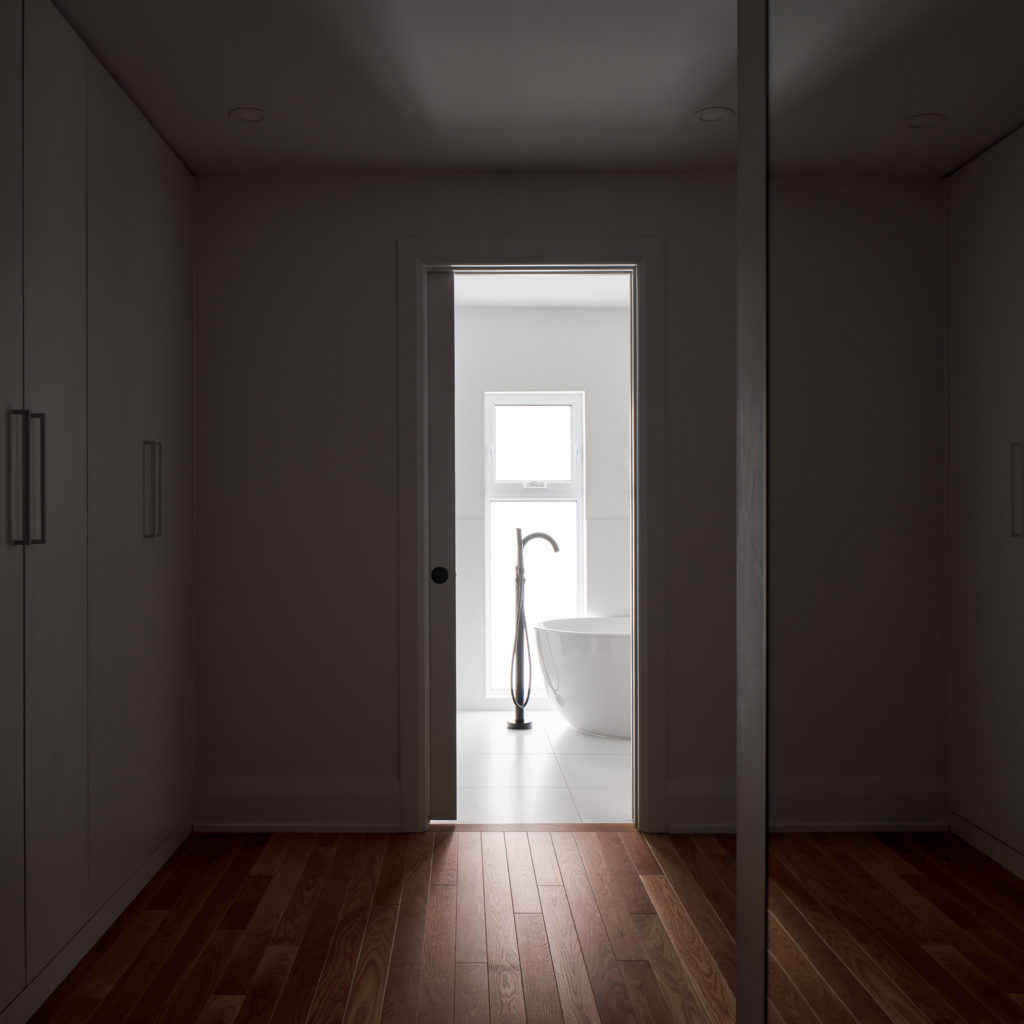 He continues to bring the mood allows this bedroom to be lit by the soft warm glow of the pendant. In a world of light and bright interiors that are photographed with all the lights shut off, this too feels refreshing and different. I don't know about you, but I feel a sense of calm come over me when I look "into" this room. What I think makes this image work so well, is that JVL keeps the view through the doorframe trend bright and be pure white. It keeps the image from feeling muddy, and gives us a gauge for the color temperature and luminosity of that lighting fixture.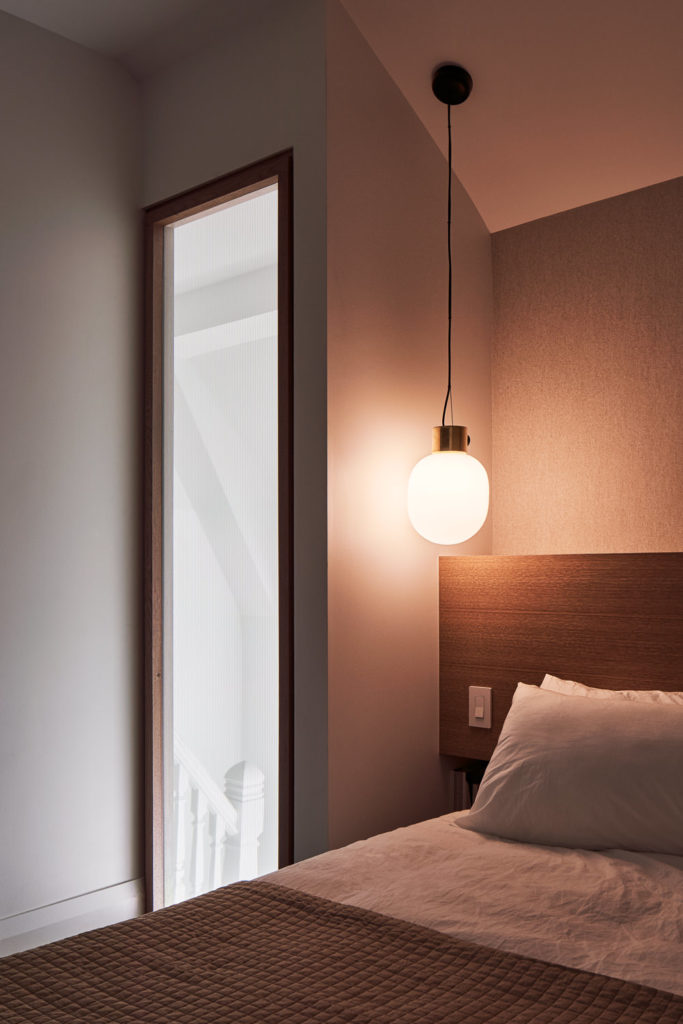 While the entire home was renovated, Ossington House's biggest change was a massive addition built on to the rear of the house. Justin showcases it here with a hero twilight shot that emphasizes just how large that window is. Our eyes are pulled in by the warm light of the interior, where we are able to see through the entire open floor plan of the living and kitchen space. What an awesome project!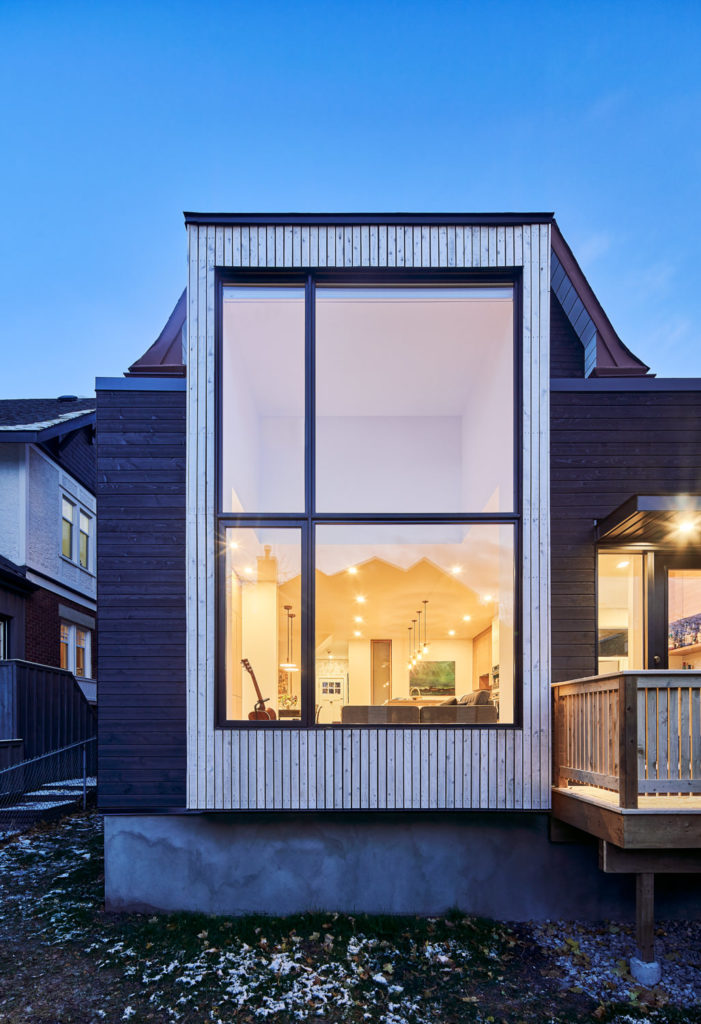 A big thanks to Justin Van Leeuwen for sharing this project and his process with us! Check out the rest of JVL's great work via his website jvlphoto.com or on Instagram @jvlphoto
If you have a project you'd like to be considered for Project of the Week, you can submit it here.