Fergus Floyd's Photographs of Bunjil Place are an Important Reminder to Make Time for Personal Projects
Project of the Week
If you haven't taken the time to shoot a personal project yet this year, let this Project of the Week by Fergus Floyd be your reminder!
I had originally set out to have another one of Ferg's projects featured here, but when he offered his new photographs of FJMT's Bunjil Place instead, I couldn't resist! Bunjil Place serves as a library, theatre, exhibition space, and flexible work/service area. Fergus does a lovely job showing it off, so let's dive in!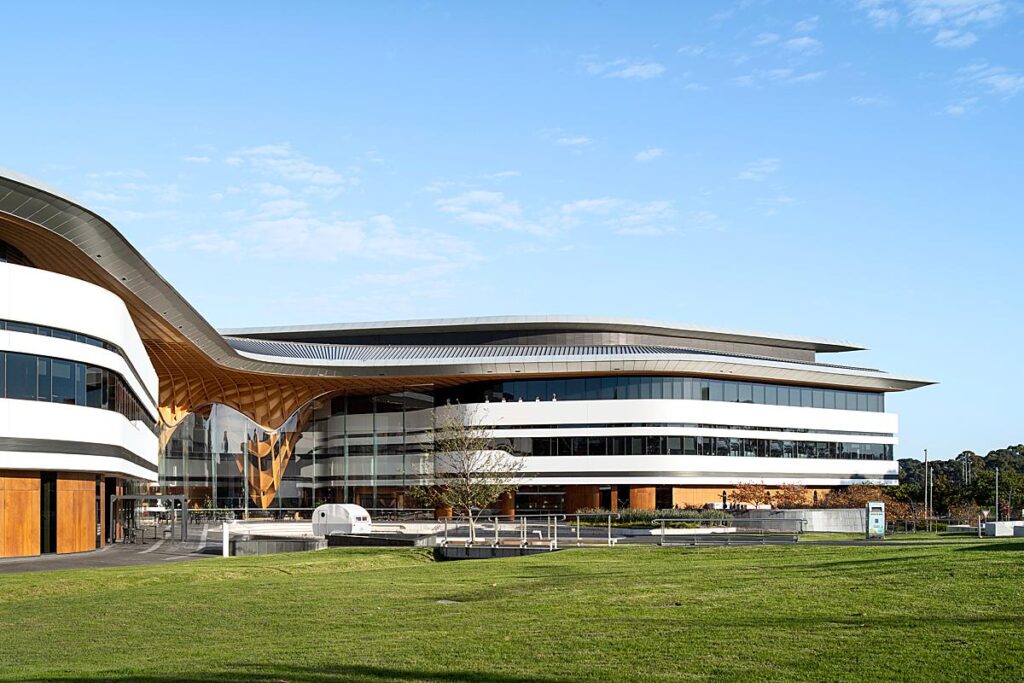 One thing, in particular, I enjoy about Fergus's photos of this project is the way he shows off the unique shape of the structure — both inside and out. His compositions show off the massive scale of the structure without being too wide or giving too much of the space away. Each scene powerfully shows the intense curvatures and bold arcing forms we find throughout this project.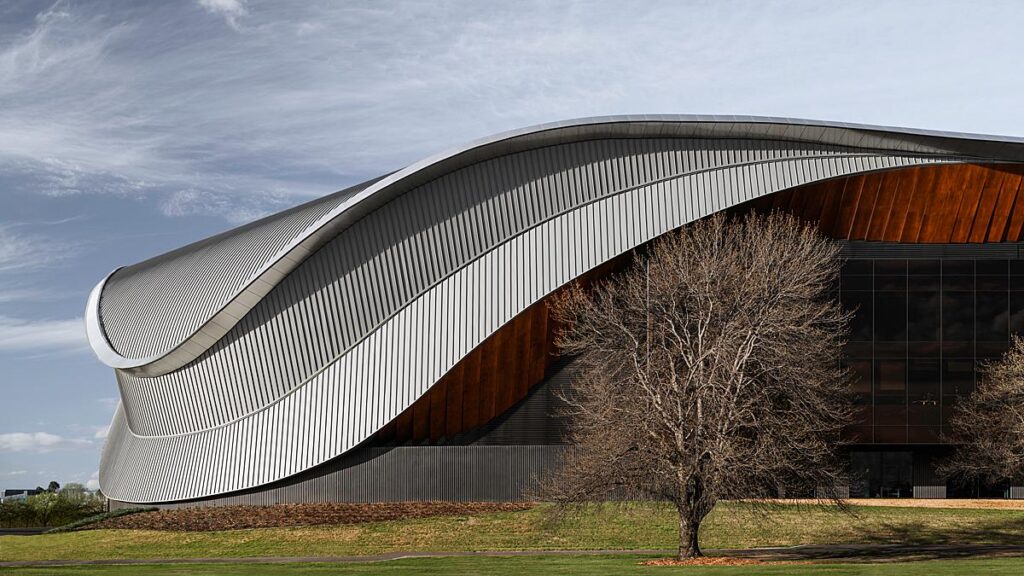 Ferg explains "Bunjil is the Australian indigenous word for Eagle — the building is based on an eagle coming down to land, wings spread, feet down." The structure's inspiration is ever apparent in Fergus's shot here: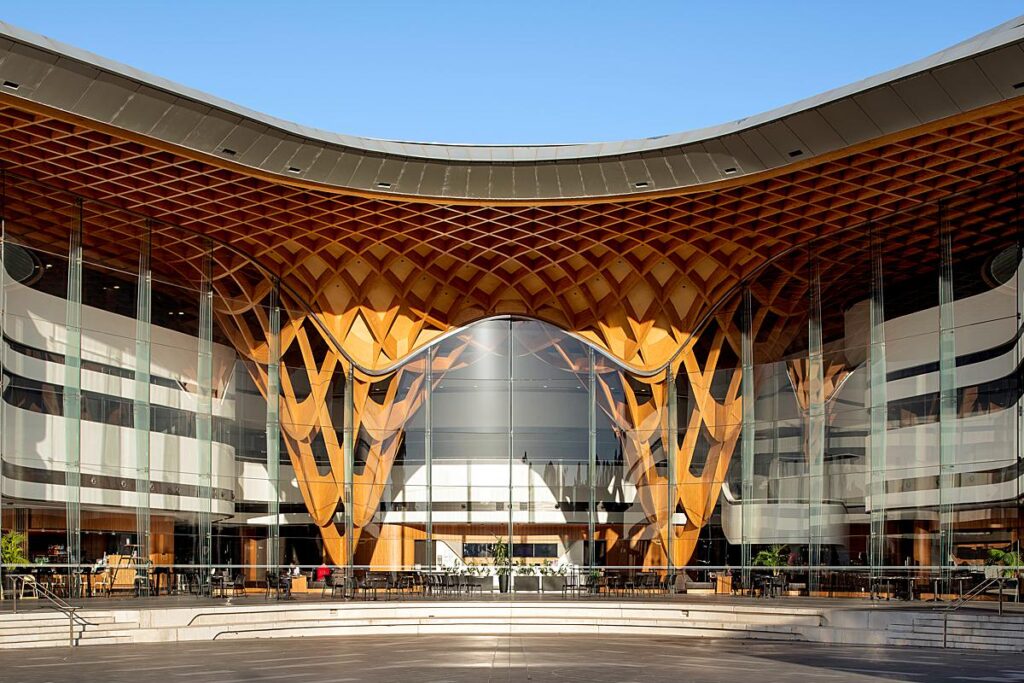 Ferg does a nice job showing the curvature of the building here while offering some deep shadows and some specular highlights to translate the heat of the day.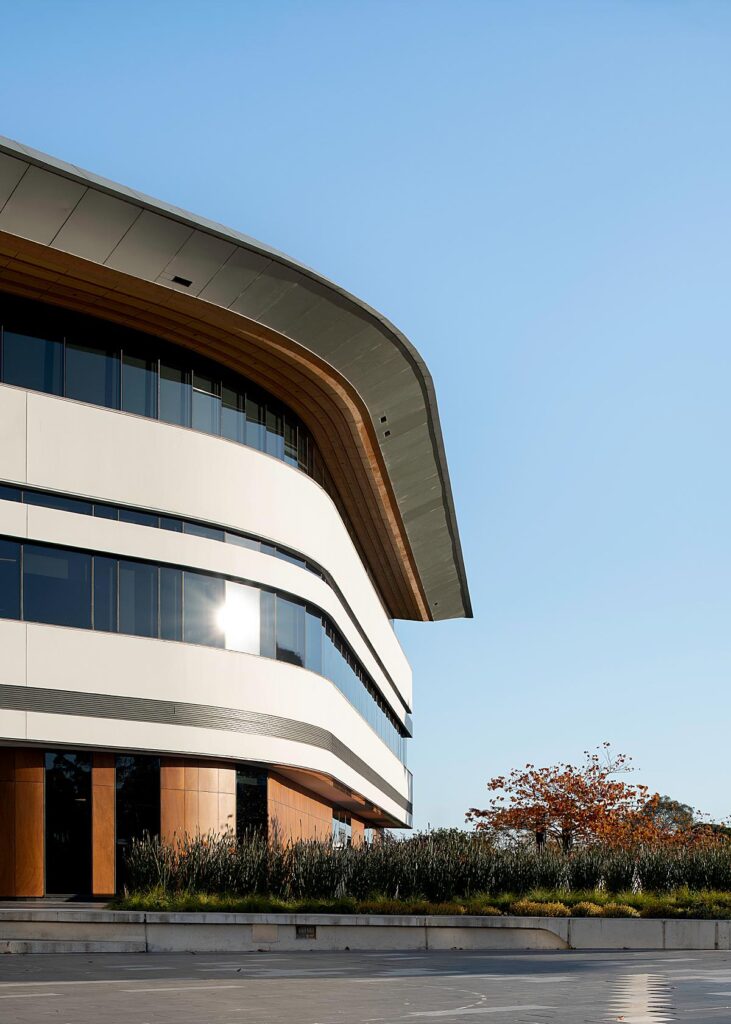 Inside, a one-point perspective heightens the sense of space and symmetry we find in Bunjil Place's main area. The image feels grand and powerful, just as it should.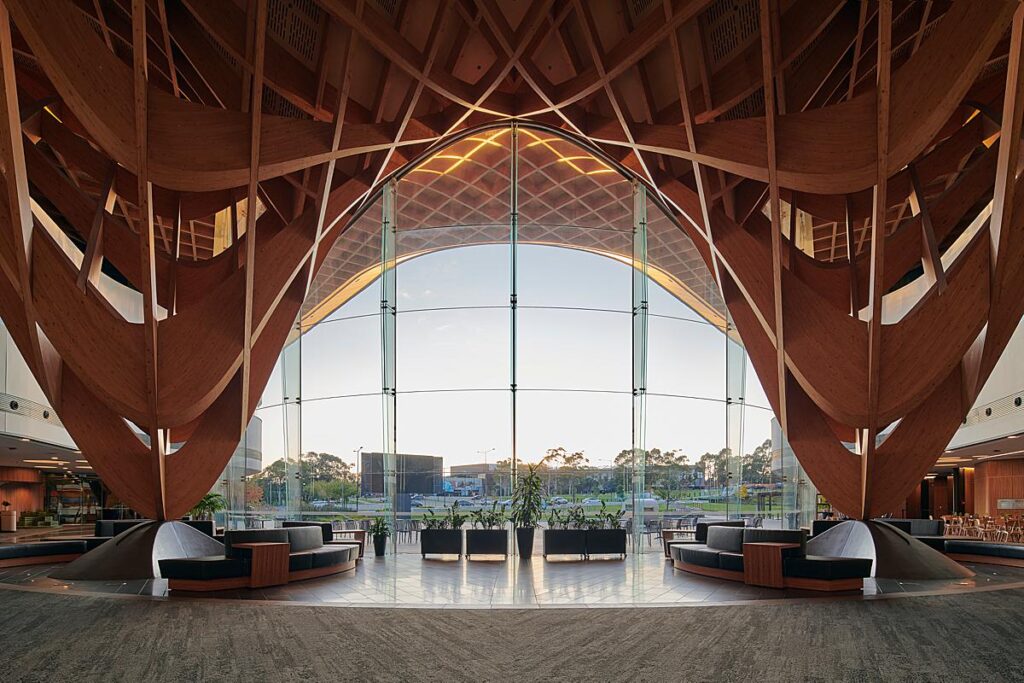 Ferg creates a few shots that encapsulate the sheer height of Bunjil Place, its phenomenal woodwork that wraps up into the ceiling, and gives us a look at the beautiful curves that this place sports!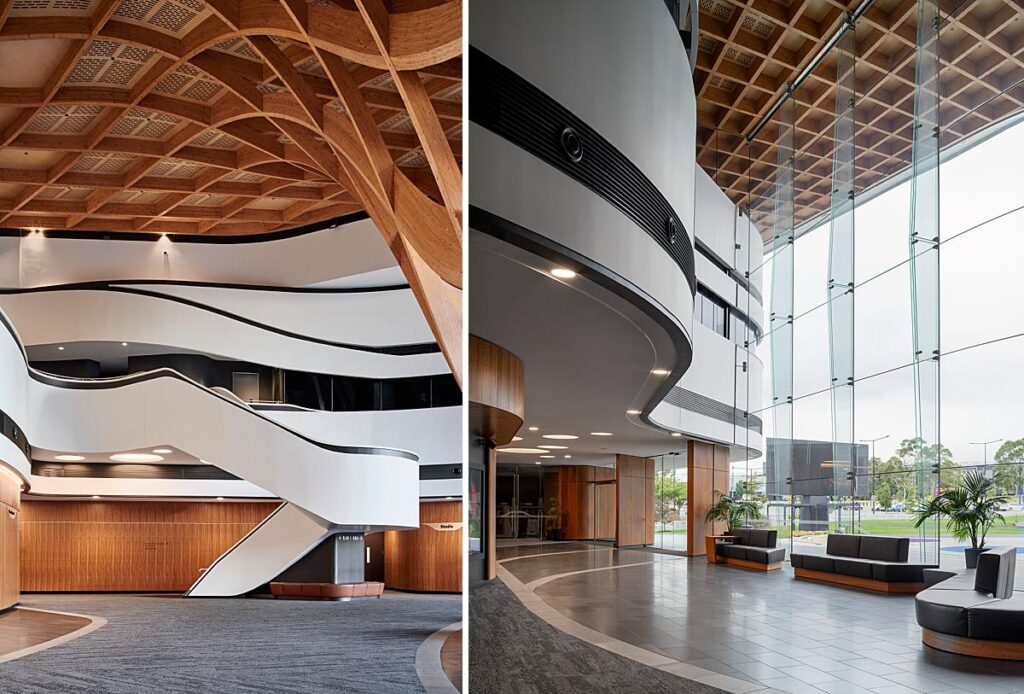 These next two photographs are my very favorites. Both add the right dash of humanity without being distracting. I love the balance in each scene between the sweeping curves of the white walls and the warm woodwork sweeping up into the ceiling.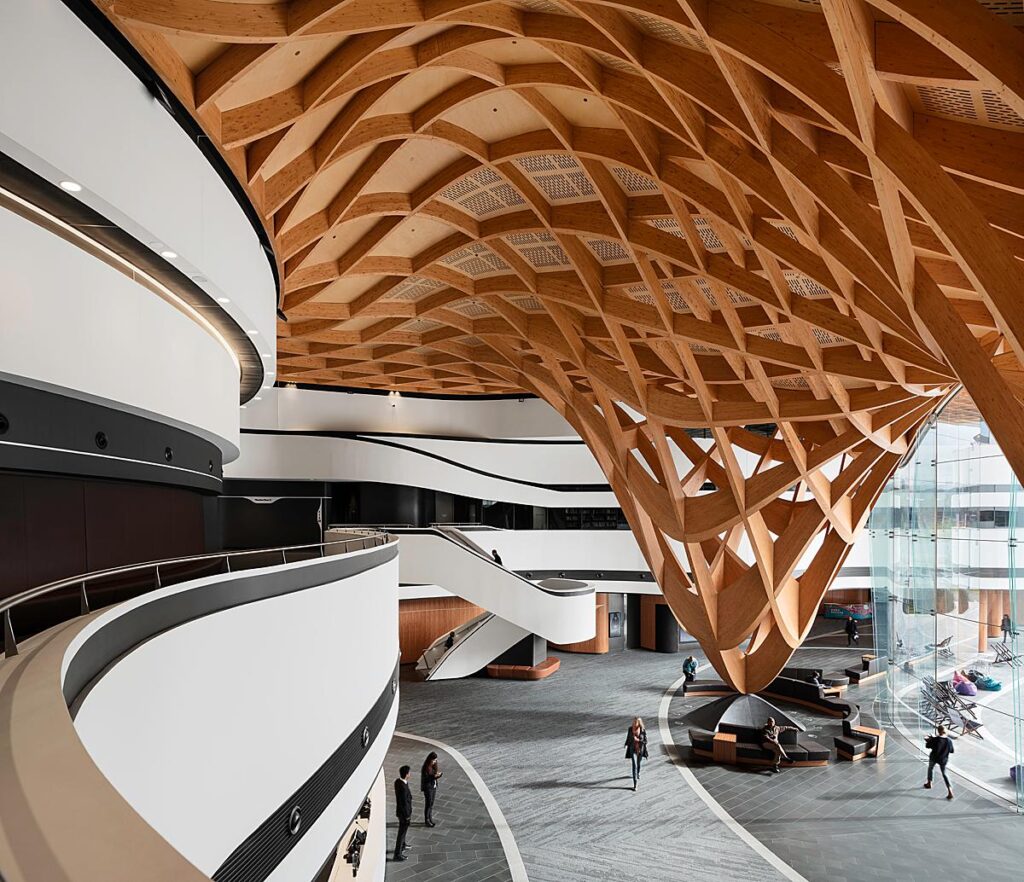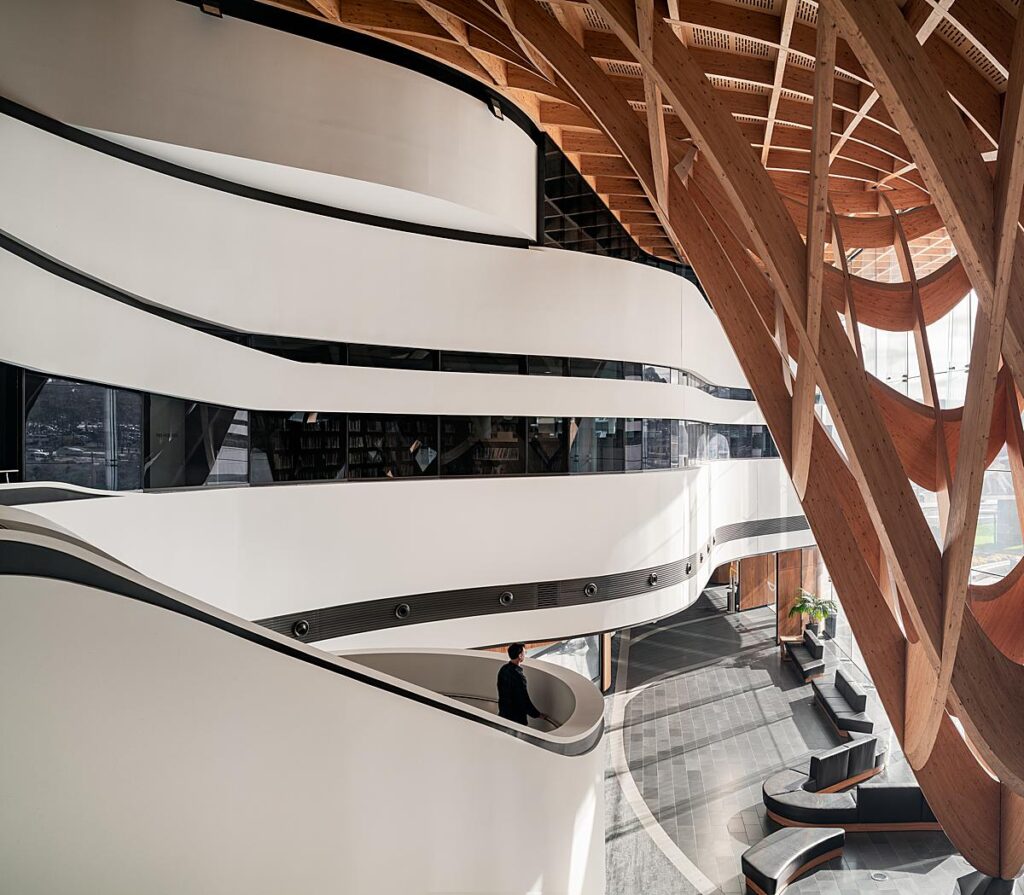 Ferg's more abstract vignettes and tighter crops allow us to laser in on the shapes and forms we find throughout this project.

While wider shots portray the scale and materiality found throughout Bunjil Place as a whole.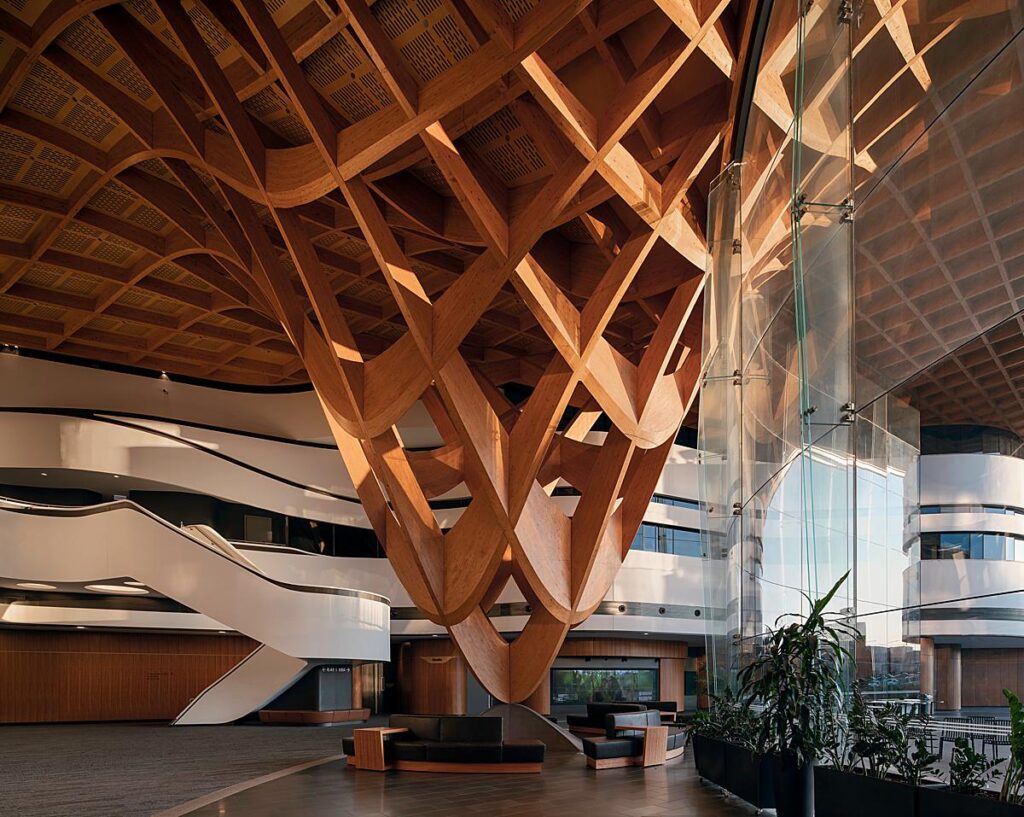 Ferg departs from the main entrance area and heads into the library, where we find the same sweeping curves and massive scale — but this time, with some punchy color!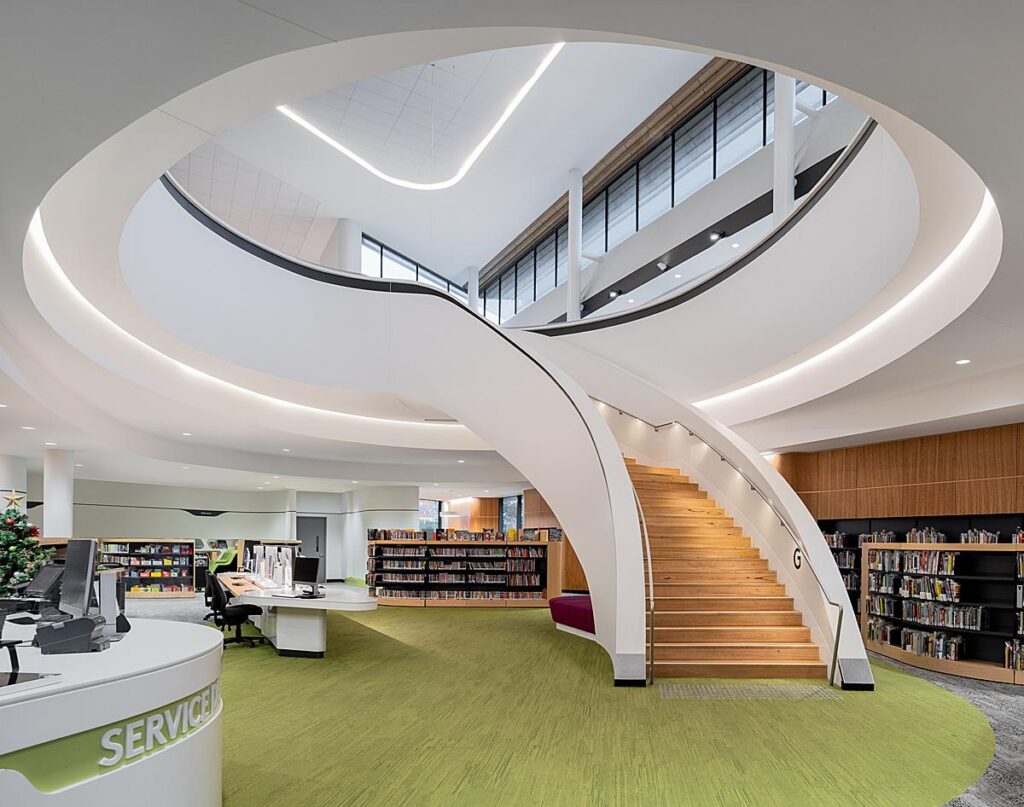 Leading lines rhythmically pull our gaze through the library's massive seating area and toward the architecture beyond. Ferg's composition feels playful and a little more relaxed here.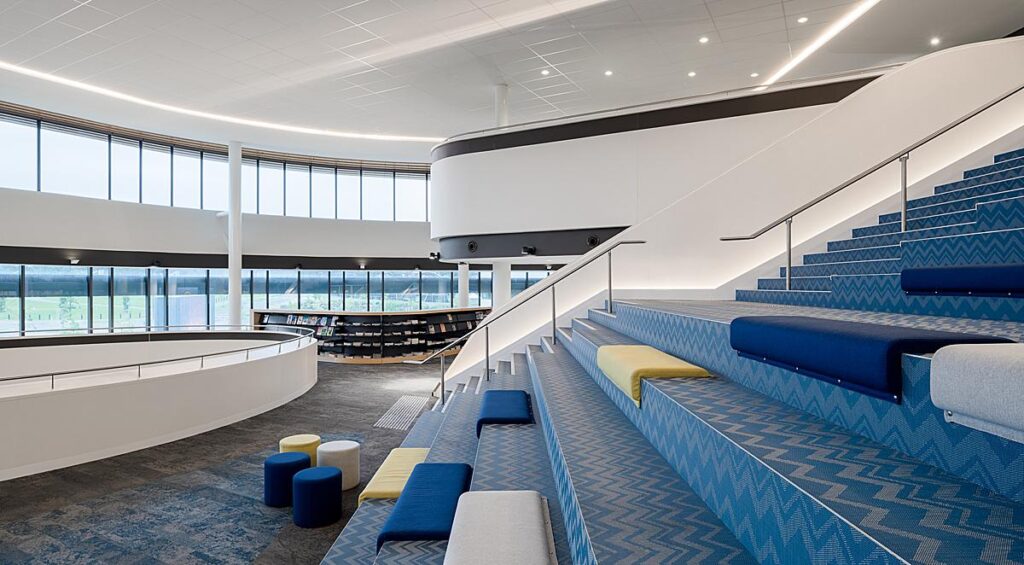 A carefully composed scene gives space to all the elements here while keeping things tidy and our focus on track. What a well-done project!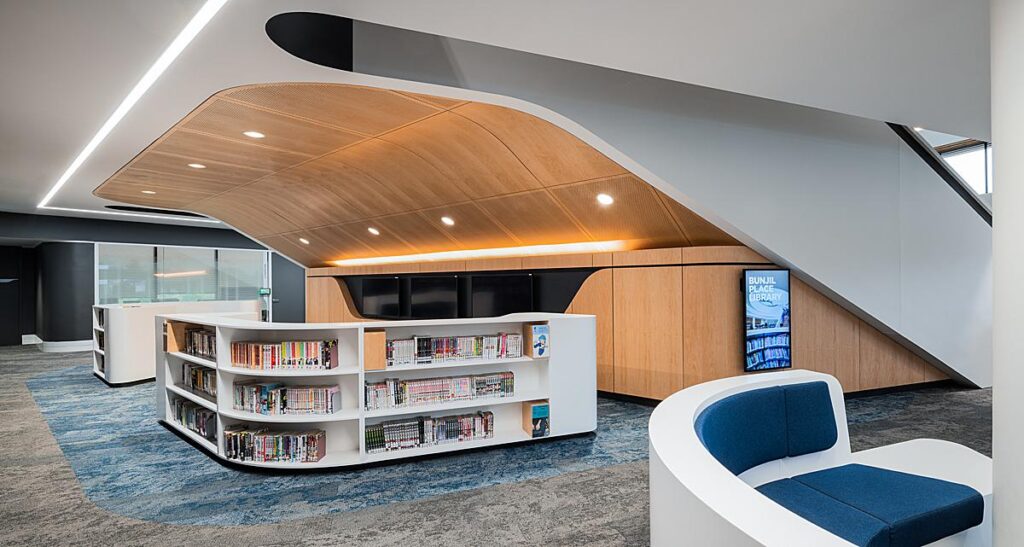 A giant thanks to Fergus for sharing his personal project with us! If you haven't already, head over to fergusfloyd.com or visit Ferg on Instagram @fergusfloydimages.
If you have a project you'd like to be considered for Project of the Week, you can submit it here.