Maxime Brouillet Photographs a Tranquil Resort Nestled in the Indian Himalayas
Project of the Week
Maxime Brouillet is such an excellent architectural photographer. I enjoy watching his work, and I am always ready to get one of his latest projects on APA for Project of the Week. When I saw Maxime's photographs of the Taj Rishikesh Resort & Spa in Rishikesh, I knew this was the one!
The Taj Rishikesh Resort & Spa is built on a steep site overlooking the Ganges River. Yiacouvakis Hamelin Architectes' design is modeled after the traditional vernacular architecture of the Himalayas, with a Darbargadh (fortress/palace/temple) and surrounding villas, as in a traditional Himalayan village.

As with all of Maxime's other photographic projects, he displays Taj Rishikesh anchored in its environment. There is wonderful context, and the scene is aglow with warm, beautiful light.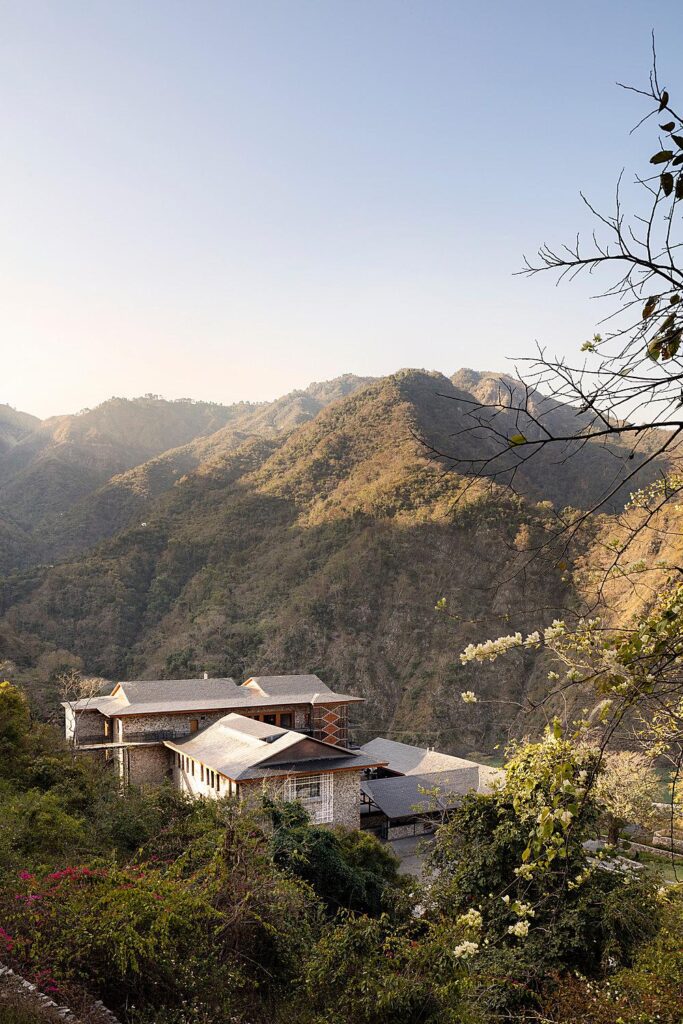 A low perspective showcases how the roofline mimics the mountain range, and communicates the resort's location amid the Himalayas.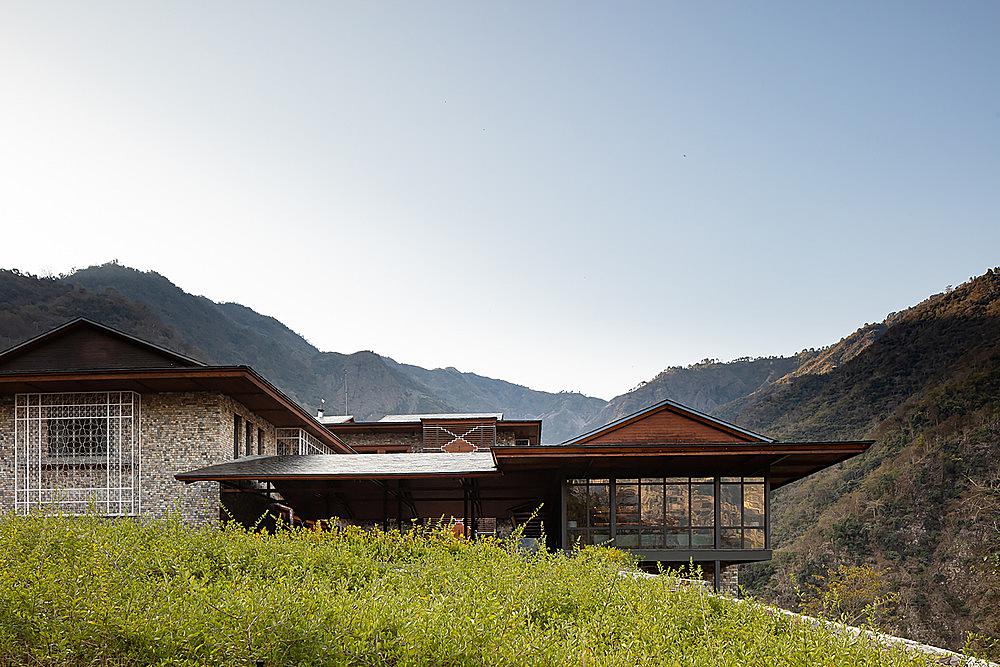 Maxime is a master of creating dreamily lit, atmospheric images. The next three scenes are perfect examples. Golden directional light streams into the image, giving us a sense of time and place.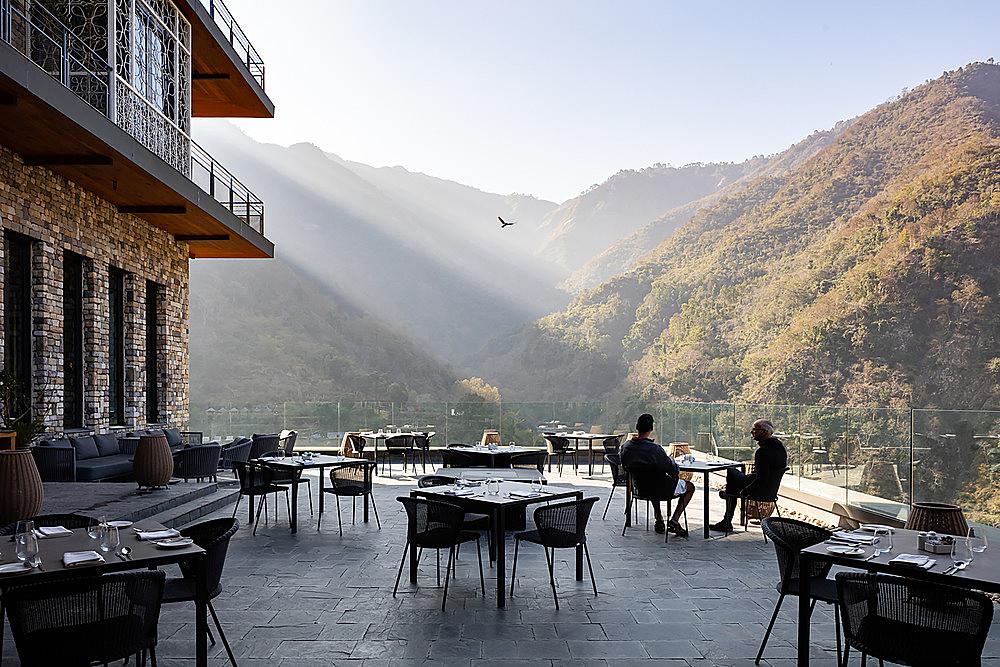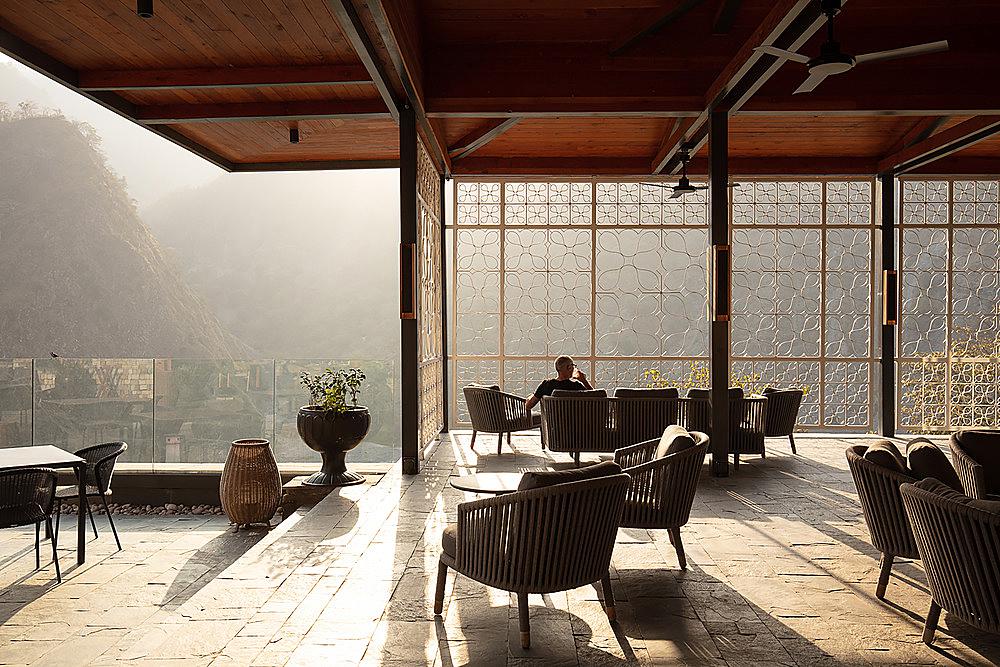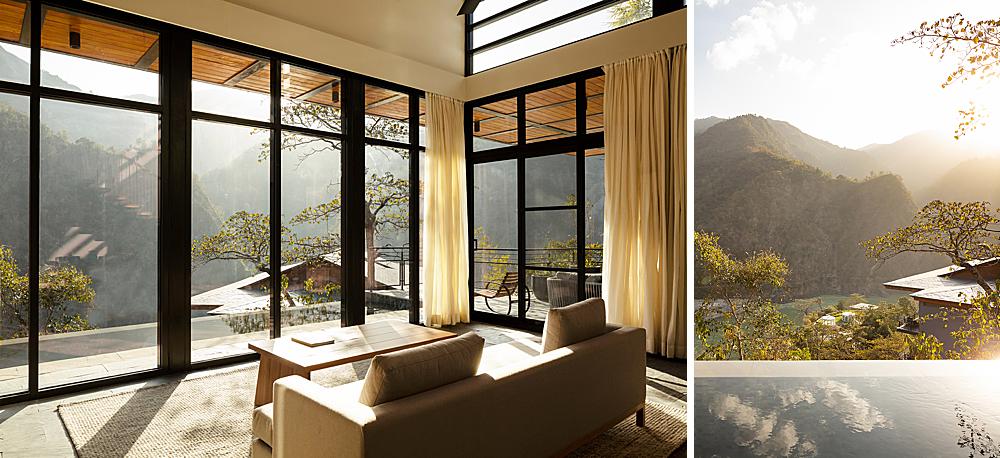 I appreciate how Maxime used a model swimming in the pool to give life and movement to the scene. Our eyes follow the strong lines in the frame, and the movement of the swimmer, right into the center of the frame.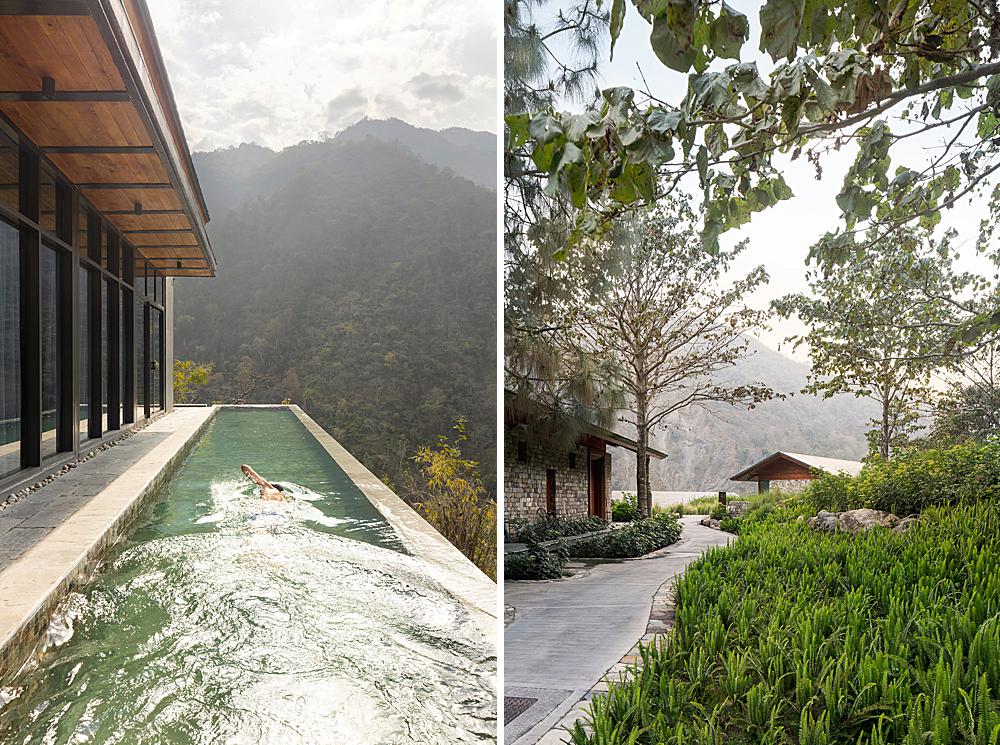 More sunlight and atmosphere! It is hard not to feel like Maxime is transporting us to Taj Rishikesh through his imagery.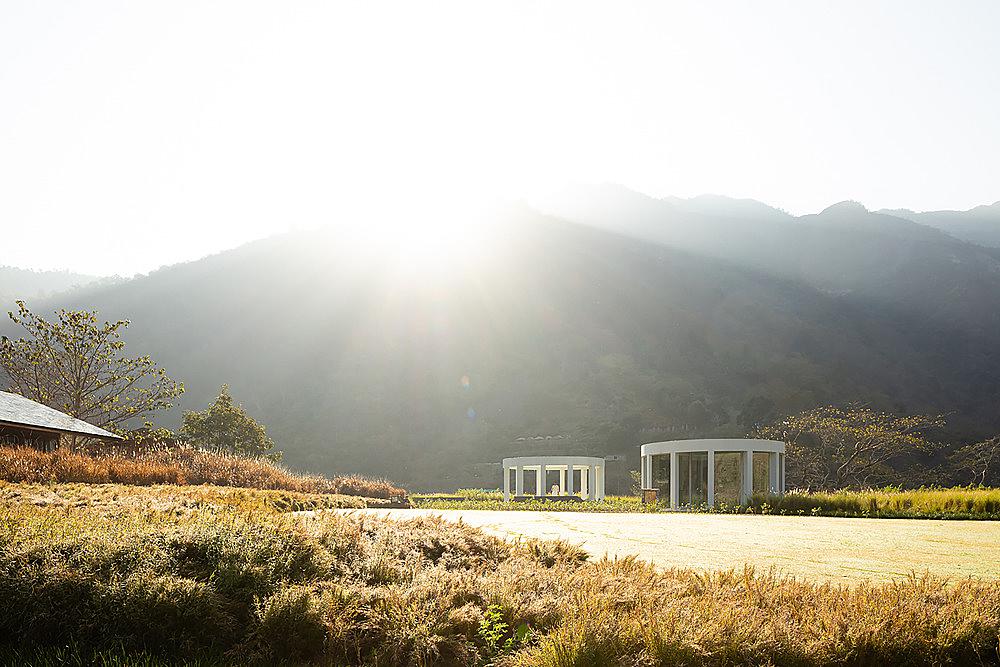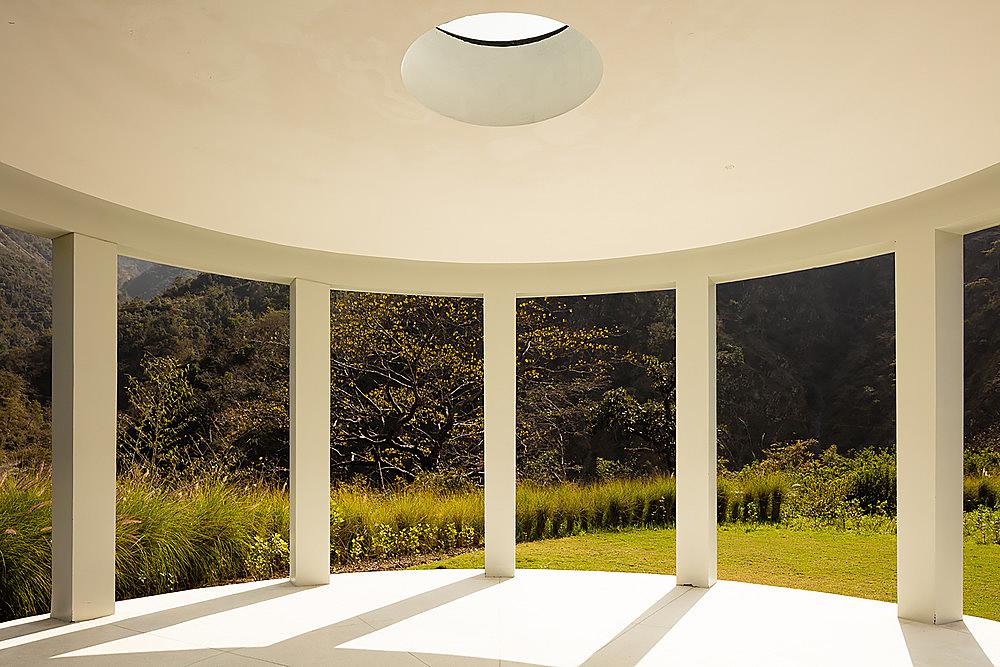 An aerial view helps us understand the locations of the resort's different structures, as well as its proximity to the Ganges. The winding gravel paths that connect the resort areas "meanders" through the site, just as the Ganges winds through the Himalayas.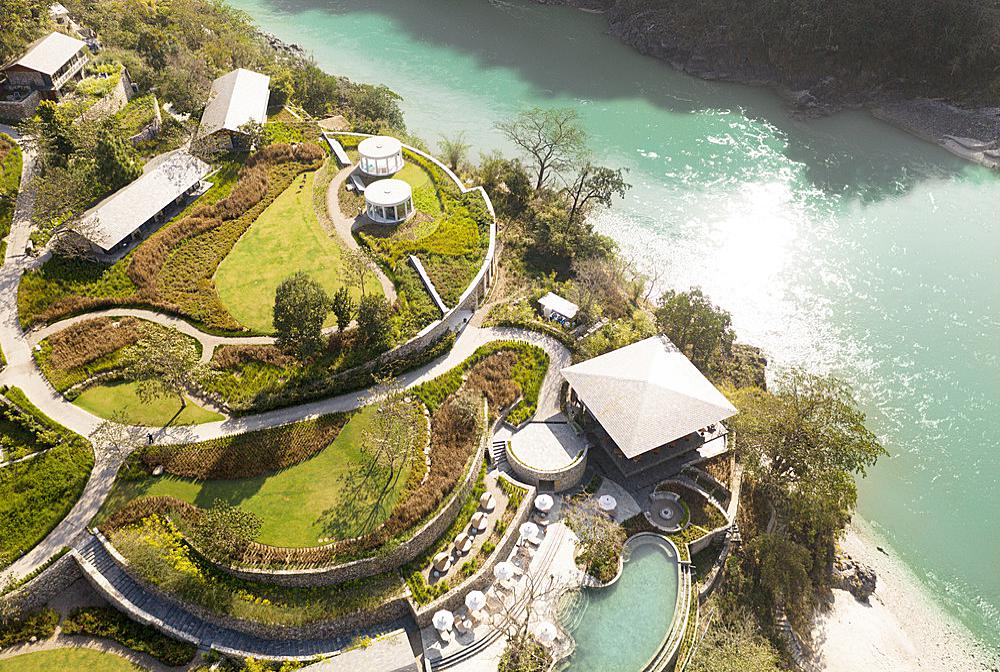 A massive thank you to Maxime for sharing this project with us. What a beauty!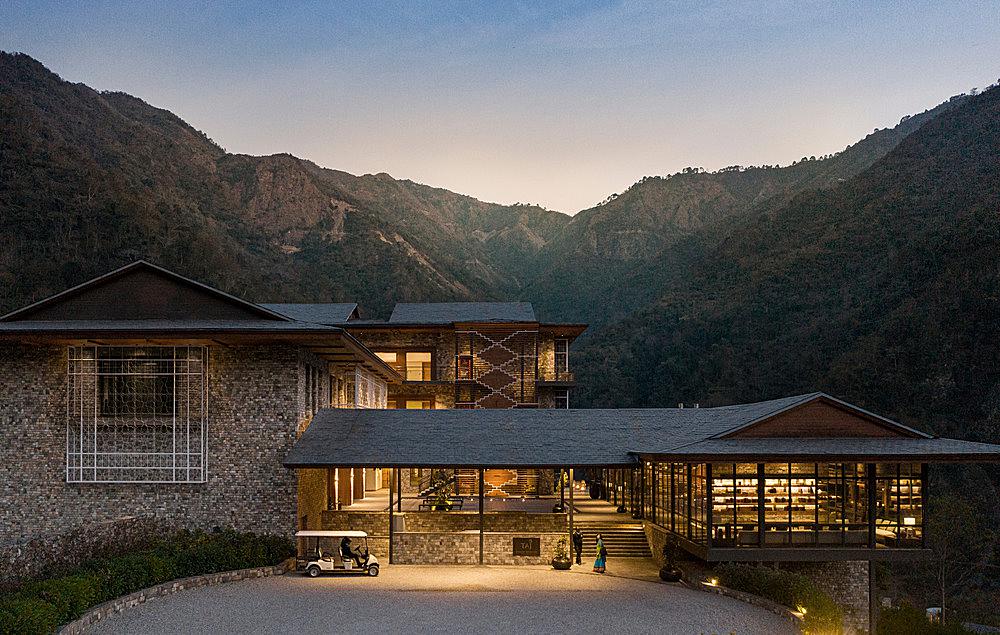 You can see more of Maxime's work on his site maximebrouillet.com as well as on Instagram @maximebrouillet.
If you have a project you'd like to be considered for Project of the Week, you can submit it here.