Dmitry Tkachenko is a photographer based in Oslo, Norway. I came across his amazing time lapses on Instagram and wanted to interview him about his process when making these videos.
Kyrre: Hi Dmitry! Thank you for taking the time to chat with me. Could you start by telling us about yourself and how you started out in photography? How was your path to where you are now?
Dmitry: Hi! Thank you for inviting me for an interview. I'm glad you found my work and creativity interesting. I am 32 years old. I am originally from Tallinn, the capital of Estonia. I came to photography about 8 years ago right after I moved to Norway. The beauty of this country amazed me so much that I really wanted to learn how to photograph well and share it with other people. Over time, I was offered money for my pictures and pretty quickly my hobby turned into a job.
Kyrre: You are a master of time-lapses. I was mind blown by your time-lapse of the new public library in Oslo, Deichman. How did you go about making that one?
Dmitry: Thank you so much! In fact, I've always enjoyed watching day shading into night. There is definitely some magic in that. In addition, at such moments, almost anything and everything always looks very photogenic by virtue of the light beauty. The Oslo library building looks really cool during the day, but in the evening when the lights come on inside, it takes on a special charm. That's why I wanted to show people the library building during the day and in the evening at the same time. In order to accentuate the vertical rectangular elements of the glass facade, I used the slice effect.

Kyrre: You recently posted a time-lapse from Ålesund in Norway. Could you tell how you set up the time-lapse, the equipment you use, and a bit about your settings?
Dmitry: After coming to Ålesund for a walkabout the town and climbing the viewpoint above the city in the afternoon, I knew at once I should come back here in the evening to capture the city's transition from day to night. Luckily, the weather was beautiful that evening and all I had to do was set up my camera and admire the stunning view for three hours. I took 900 shots at 12-second intervals. I had to gradually adjust the exposure along the way. I used a Nikon D810 along with Nikkor 19mm tilt-shift and Syrp Genie Mini for some panning.
Kyrre: How is the market for time-lapse? Could you tell our readers how the business
side of this works? Do the clients come to you or do you approach clients?
Dmitry: Time-lapse are a terrific tool in the hands of a photographer. By using it skillfully, you can achieve good monetization in many sectors. Architecture and construction; tourism; manufacturing; just stock footage for example. For me personally, this is not the dominant service that I provide to my clients. Quite often, however, this becomes an added bonus to regular photographs. Sometimes clients come to me specifically for time-lapses. Clients usually find me on their own, but sometimes I also offer my services to people I would like to work with.
Kyrre: Could you tell us about the creative process for how you set up a time-lapse?
Dmitry: I think the key is to be able to notice, understand and predict the changes that are happening around us. Very often, I spend quite a long time just looking at what I'm going to shoot. That's when some kind of plan for how to shoot it best is born.
Also, the photography vision, which is developed over the years spent in the profession (of a photographer), helps a lot.
Kyrre: Which do's and don'ts would you like to share with other photographers starting out with artistic time-lapses?
Dmitry:
What to do:
– Watch other people's works, developing taste and understanding of time-lapse
– Have a clear shooting plan and arrive on the spot early
– Double-check your equipment and all the settings
– Have patience and be able to admire one view/picture for several hours
– Be prepared for anything to ruin the time-lapse. Sudden rain, flock of birds, or a tourist bus.
What not to do:
– Don't take time-lapses if you are short on time
– Don't take time-lapses in which nothing happens
– Don't stop shooting if you make any mistake. A lot can be fixed in post-processing.
– Don't torture people with time-lapses that aren't of interest even to you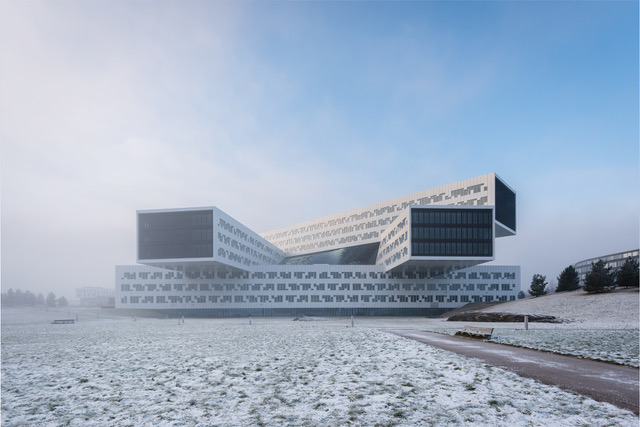 Kyrre: If our readers would like to read more about the technique, do you have some tips?
Dmitry: I think the most important skill, along with the "photography vision", is knowing how to correctly set the interval between frames and the shutter speed. This is what will determine the tempo and smoothness of the time-lapse. It is also important to make sure in advance that nothing will prevent the camera from standing still (unless it is a hyperlapse) and that no one will get in the frame.
Post processing plays a very important role in time-lapse. Image stabilization, anti-aliasing and cleaning can greatly improve the end result.
Kyrre: What kind of equipment is essential to get the job done?
Dmitry: A computer, tripod, almost any camera and lens — That's the whole list of what you need to start shooting time lapses. You can achieve excellent results even using a modern smartphone. Over time, you can add some motorized gear for motion time-lapse.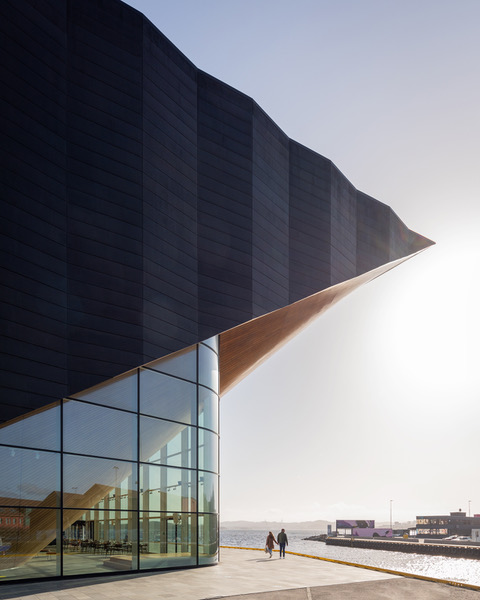 And lastly the boring (or fun?) stuff:
Q: Which camera do you use?
A: Nikon D810 / Panasonic GH5
Q: What's your favorite lens?
A: Nikon 19 Tilt-Shift and Nikon 35m f1,4
Q: What's your favorite building?
A: Abu Dhabi louvre
Q: Love or hate Instagram?
A: Both!
Q: Favorite photographer?
A: Ezra Stoller
Q: Favorite Time Lapse photographer?
A: Keith Loutit / Morten Rustad
Q: Where do you find inspiration for your style?
A: Movies and books
Q: Favourite architect in the world?
A: Norman Foster
Q: Dream client?
A: SpaceX and their rocket assembly and launches
Tell us in the comments; Have you tried making time lapses, and do you have some tips you would like to share?