Living in Los Angeles and working as an architectural photographer provides some pretty spectacular opportunities. One in particular was getting commissioned to photograph the home (you know the one) from Succession's fourth season – here's a look inside and some thoughts on the process.
Back in 2019, I was commissioned by Arya Group to shoot this spectacular home in the Pacific Palisades area of LA. Arya is well known for designing some of the most spectacular homes, which are almost born from another planet, rather than something that you'd typically see here on earth. This home is no exception!
The wild features just don't stop coming in this place. The first photograph we made was the bedroom suite – complete with fully-operable sunroof for cryin' out loud. Not just a skylight – nope – that sucker opens up to the heavens above with nothing between your blissed-out dreams and the starry night.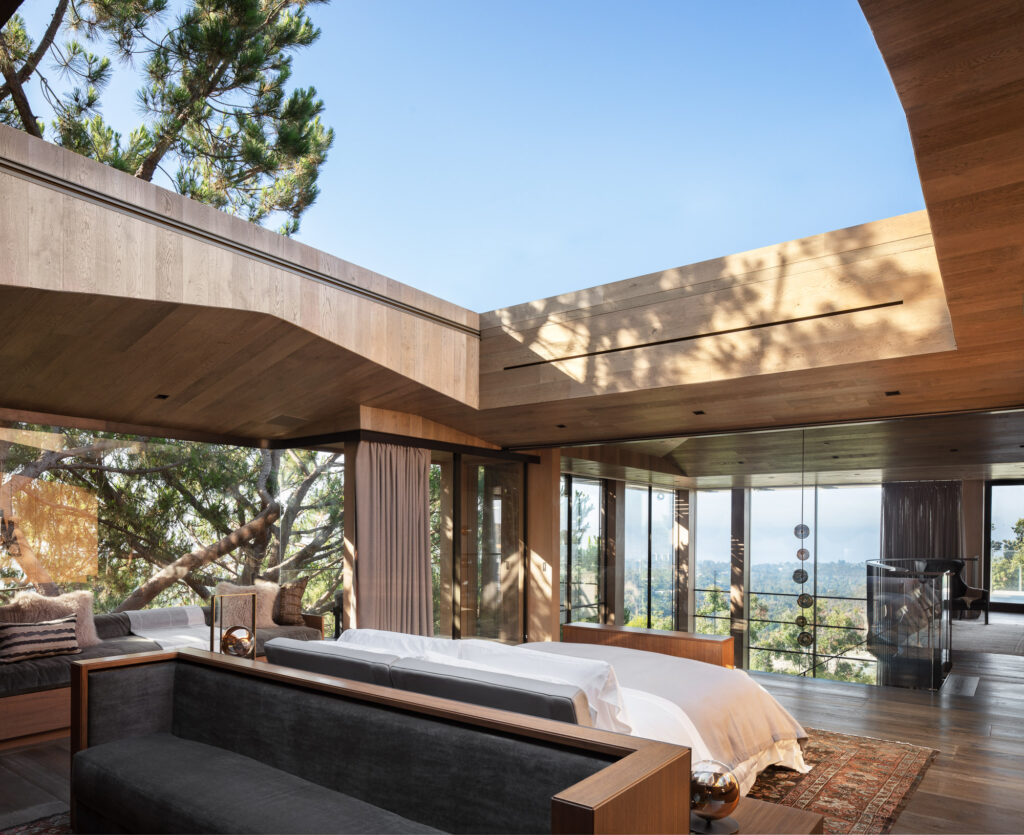 Right underneath the bedroom is this lounge suite, complete with 20+ foot tall windows made by Albertini, imported from Italy. Truly impressive stuff – they are all on electronic controls and provide one-touch opening and closing to the outdoors.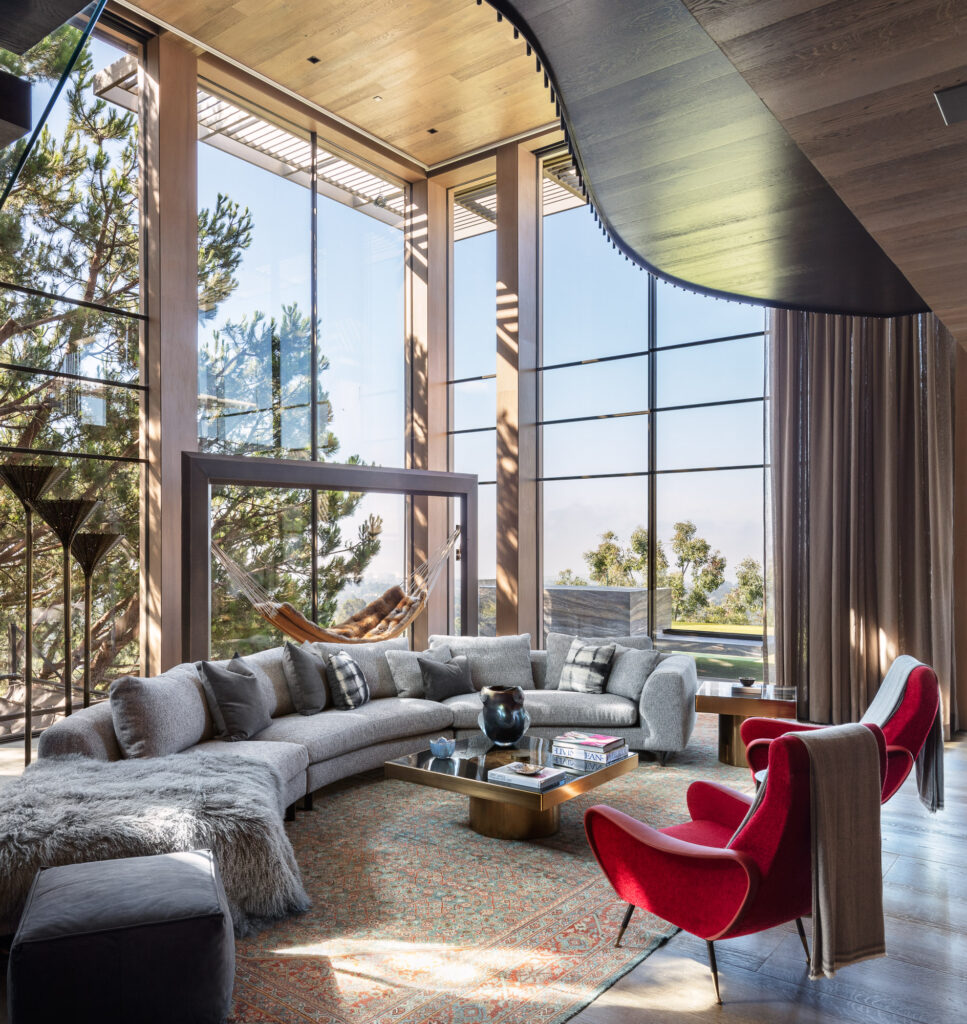 Moving on to the main living area, we get a glimpse of the expansive entertaining space. I sound a bit like one of those over-the-top YouTube real estate channels but you know what, how else could you describe this!? It's unreal. A board-formed concrete fireplace stretches from floor to ceiling, and wrap around balcony provides circulation through the entire open atrium. Warm, recessed LEDs provide a soft warm glow throughout.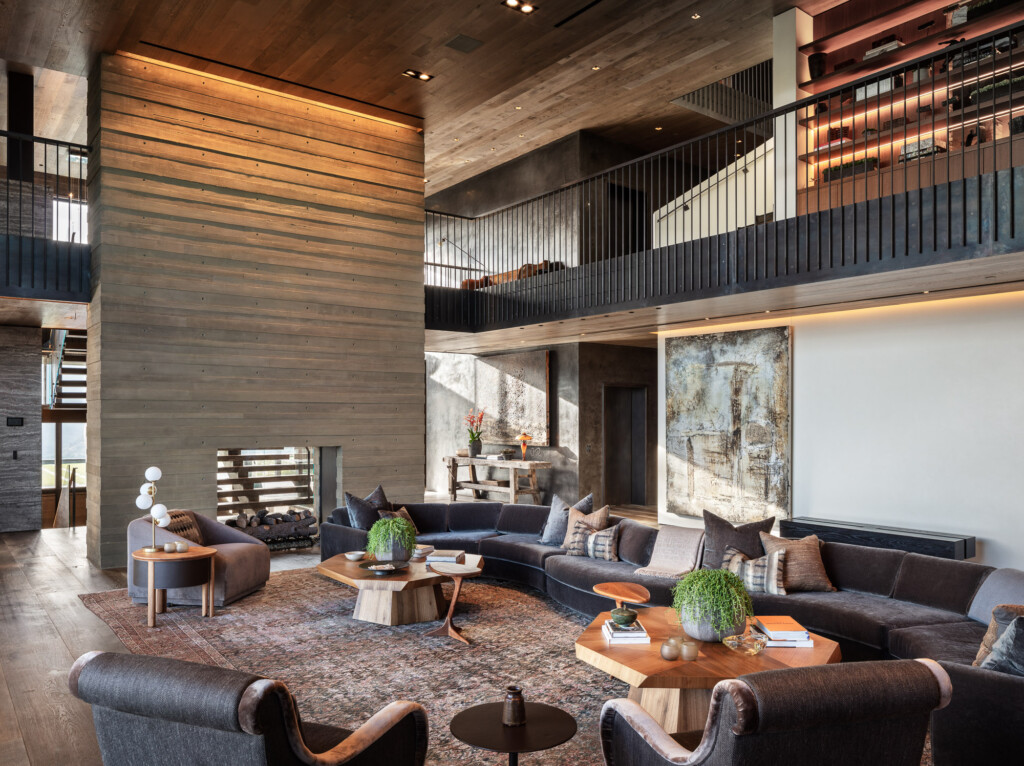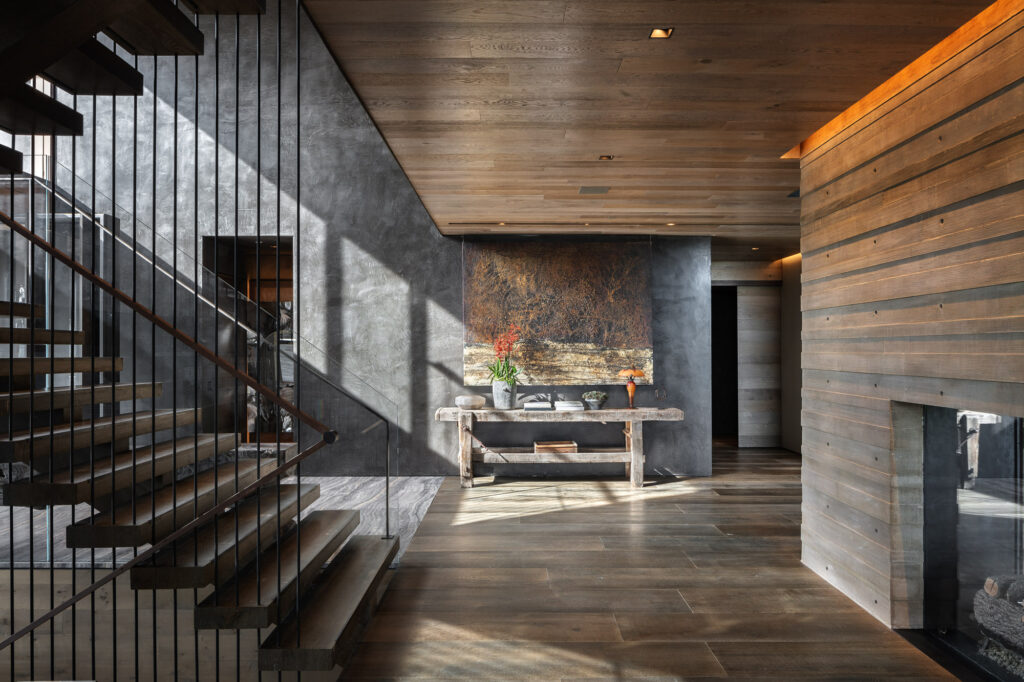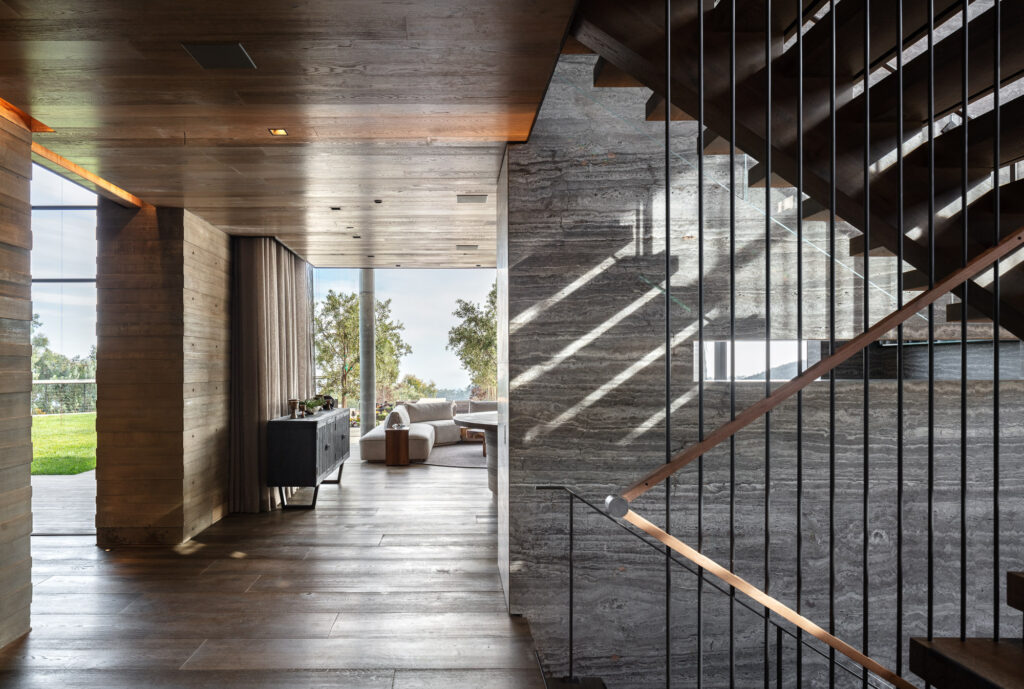 Behind the concrete fireplace is a hallway connecting the sitting areas with the most spectacular (in my opinion) room of the home: the main entertaining room, with pristine views from one of the highest promontories in Los Angeles. You can see all the way from Malibu to LAX and the Channel Islands beyond. A convex board-formed concrete wall makes up one wall of the room – an incredible feat of engineering. When I spoke with the design architect, they told me of the difficulty of engineering that wall. Piece by piece it was built around a hydraulically-powered glass tilt door which allows direct access to a lap pool and bar right from the interior. Um. Wow.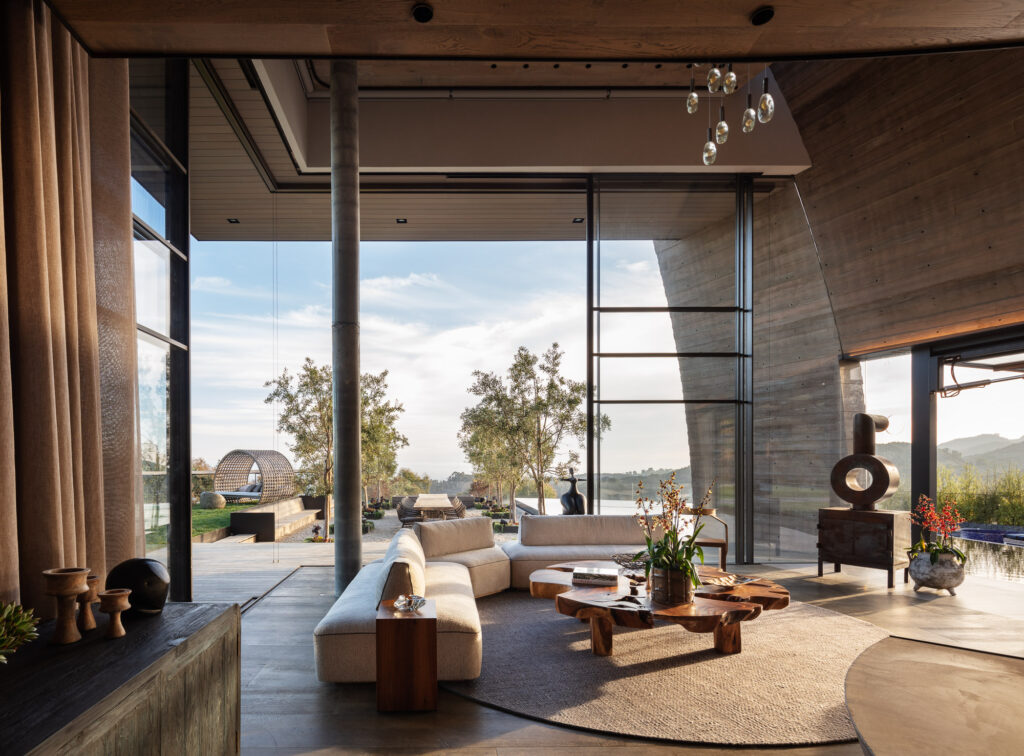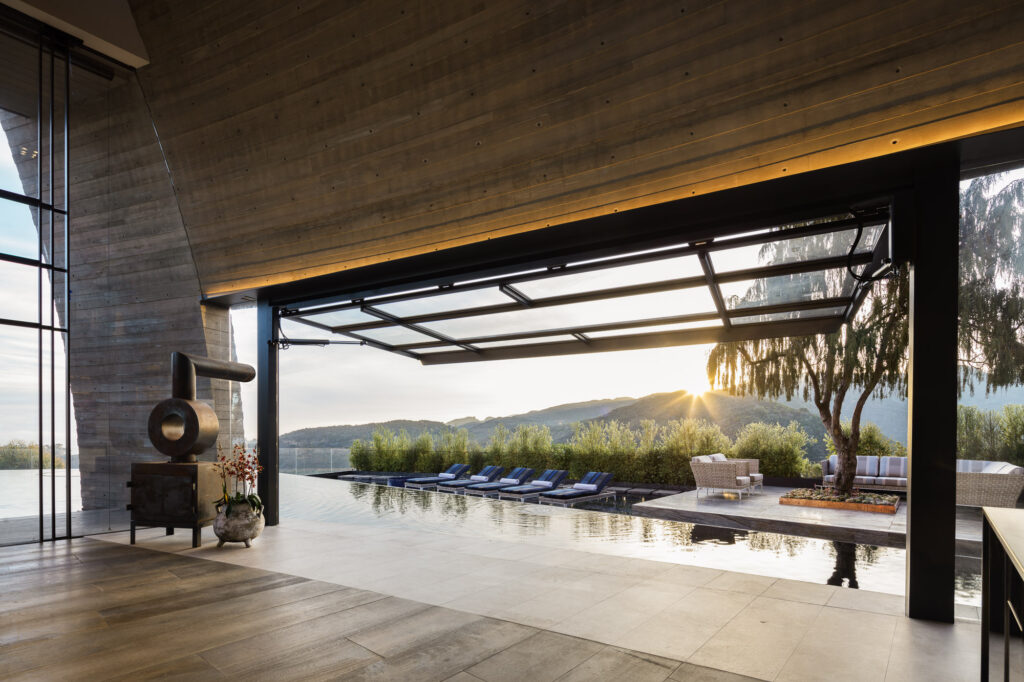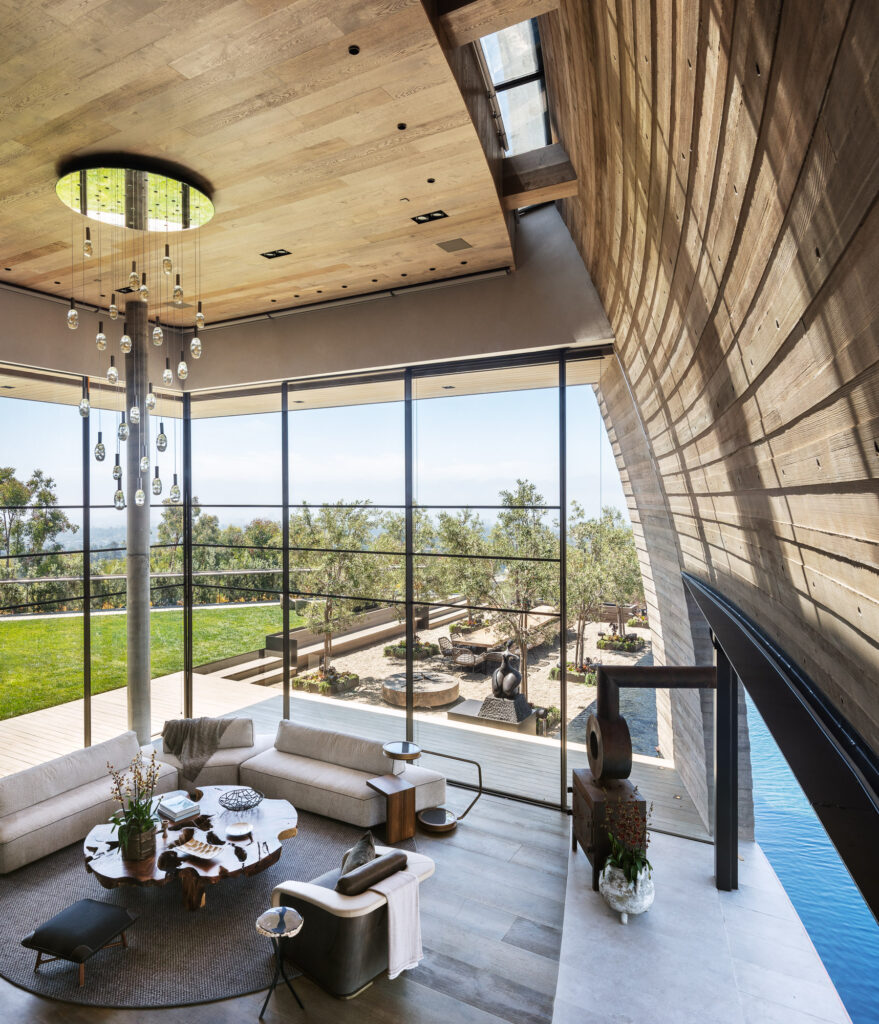 If one were to take a dip, they could swim around to the entertaining space outside. A sunken patio filled with olive trees and succulents provides a gorgeous setting for dinner parties and relaxation, whichever is more your speed.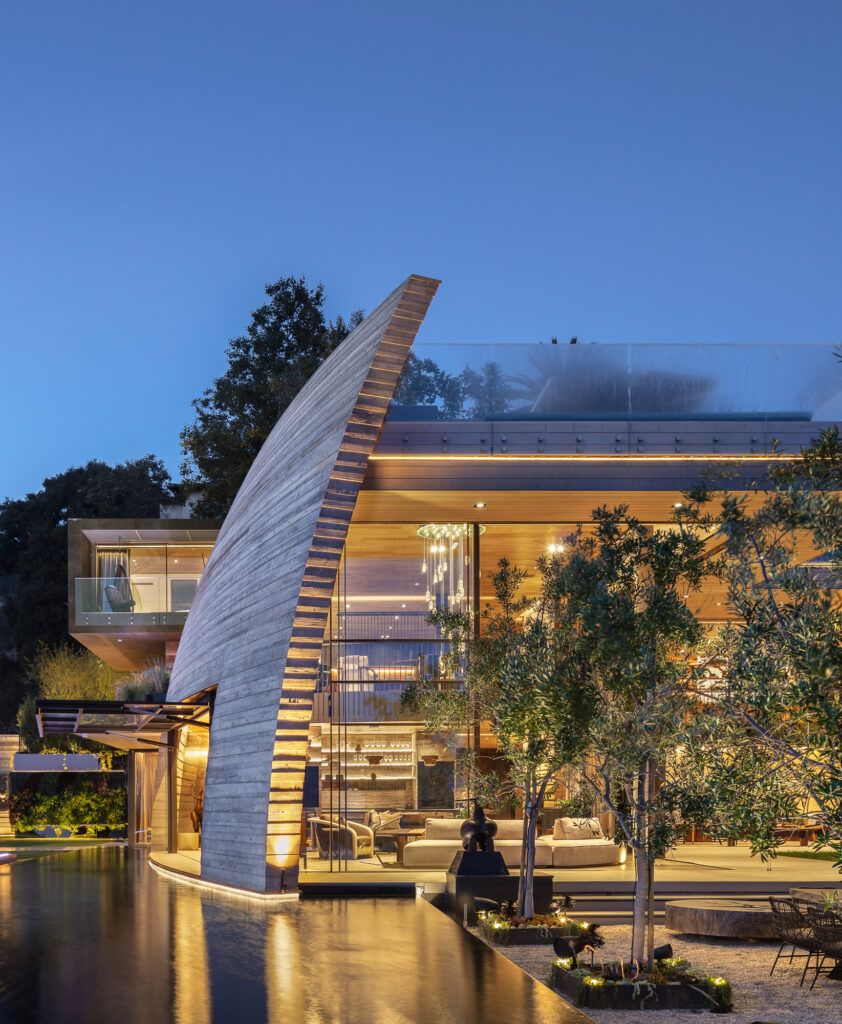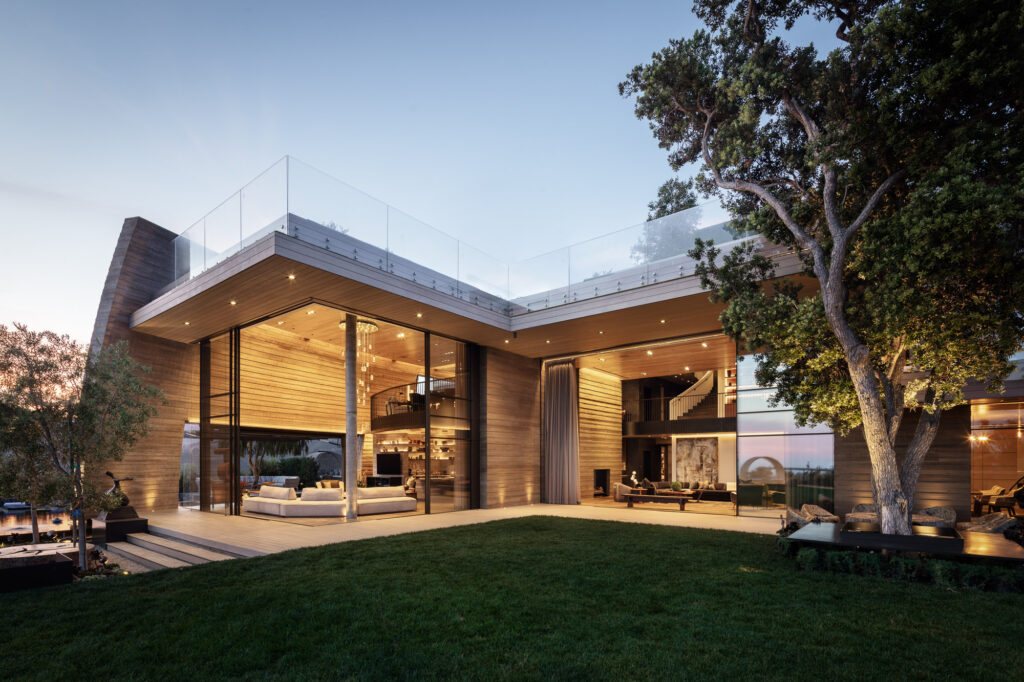 Underneath the main levels of the home exists a quieter, more intimate setting, complete with guest bedrooms and a spa, gym, and garage. I just can't get enough of the soft, quiet, and subtle lighting scheme in the lower levels. Just gorgeous!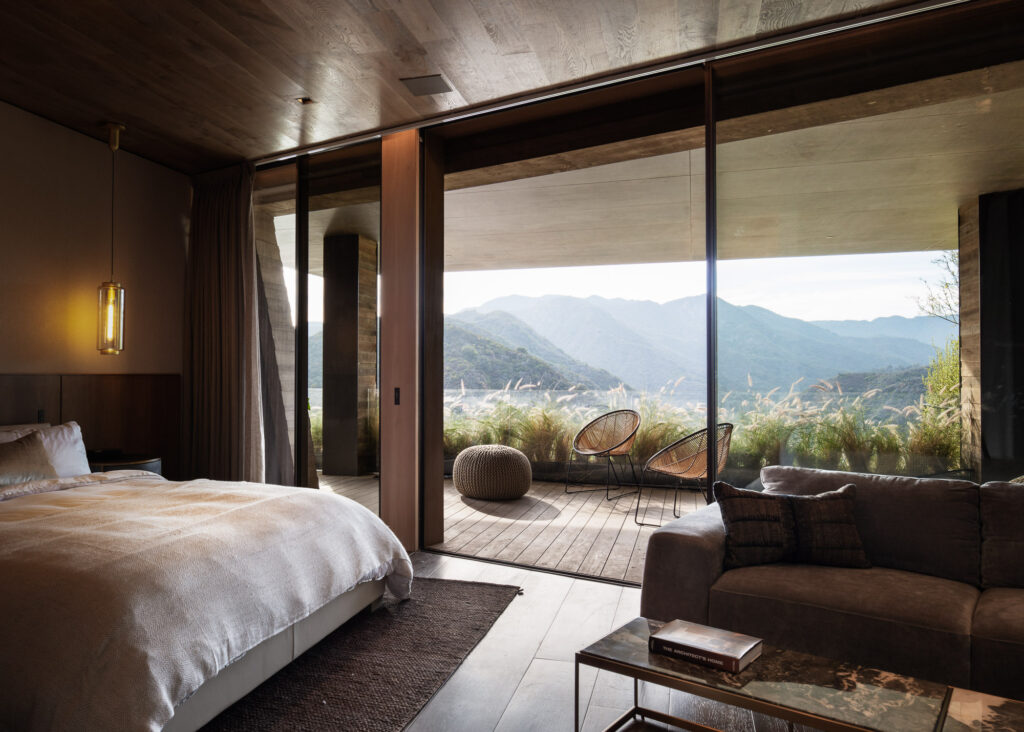 Coming up for air, we walk out the main entrance to the parking pad and are greeted with the true scale of this place. You couldn't be blamed for thinking this was a set piece from the film Avatar or Star Wars.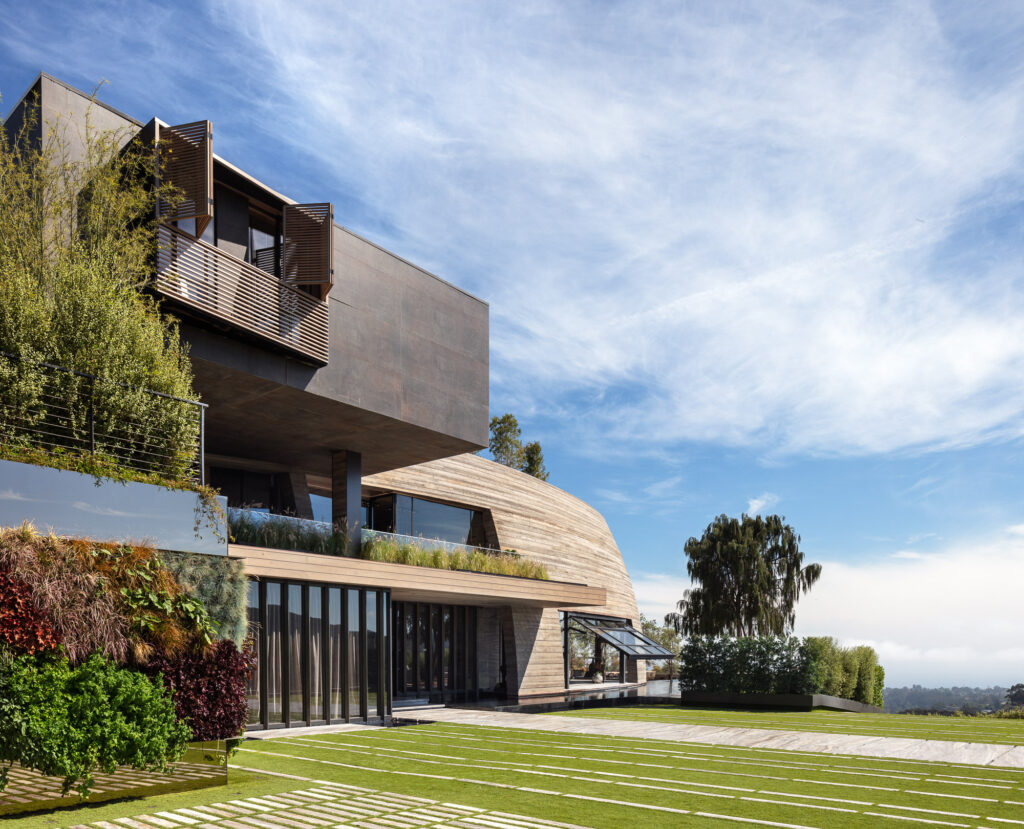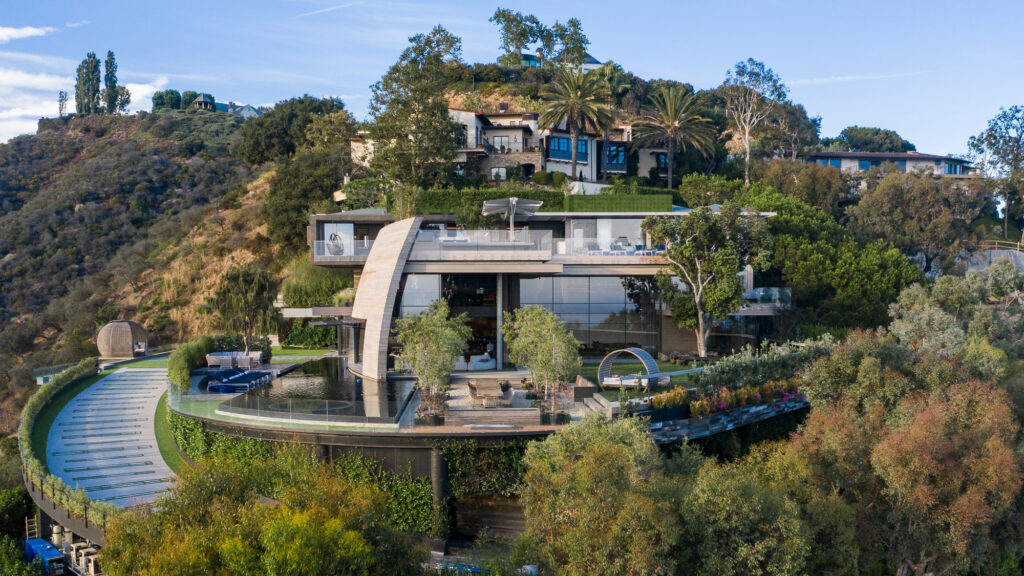 Photographing a house like this can be incredibly challenging. Because there is so much 'air' in the house, you are faced with almost limitless options of where to put the camera. Smaller houses can be somewhat easier to photograph in a sense because choices are so limited with regards to camera position, so it's a slow process to capture something on this scale. I think we ended up with around 15 finished images from a day of photography. Many people think because the house is so amazing, you can't take a bad picture, that the home is doing all of the lifting. To that I say – it may be easy to take a 'good enough' picture, but to actually create something unforgettable can be a balancing act of getting the camera in the right spot at the right time – not to mention dealing with ongoing construction and hurdles outside of your control.
It's been amazing to see all the publicity that this project has gotten lately and it was certainly one of the more special homes that I've ever had the chance to photograph.