Shawn Talbot Walks Us Through Photographing The Erica Jane Restaurant, From Blocking Traffic to Fixing Tables in Post!
Project of the Week
Adventurer, pilot, architectural photographer, hospitality photographer, and advertising photographer – these are just a few of the many hats that our good friend Shawn Talbot wears. Shawn's work has been picked up by National Geographic, the Globe and Mail, the Smithsonian Institute and Macleans Magazine and it is easy to see why. There is a velvety, luxurious quality about his photographs. They are perfectly lit, thoughtfully composed, chock full o' contrast, and just feel right.
Shawn sent over his photographs of Erica Jane along with their story, making for a lovely project of the week that is plentiful in good tales, information, and inspiration for all of us!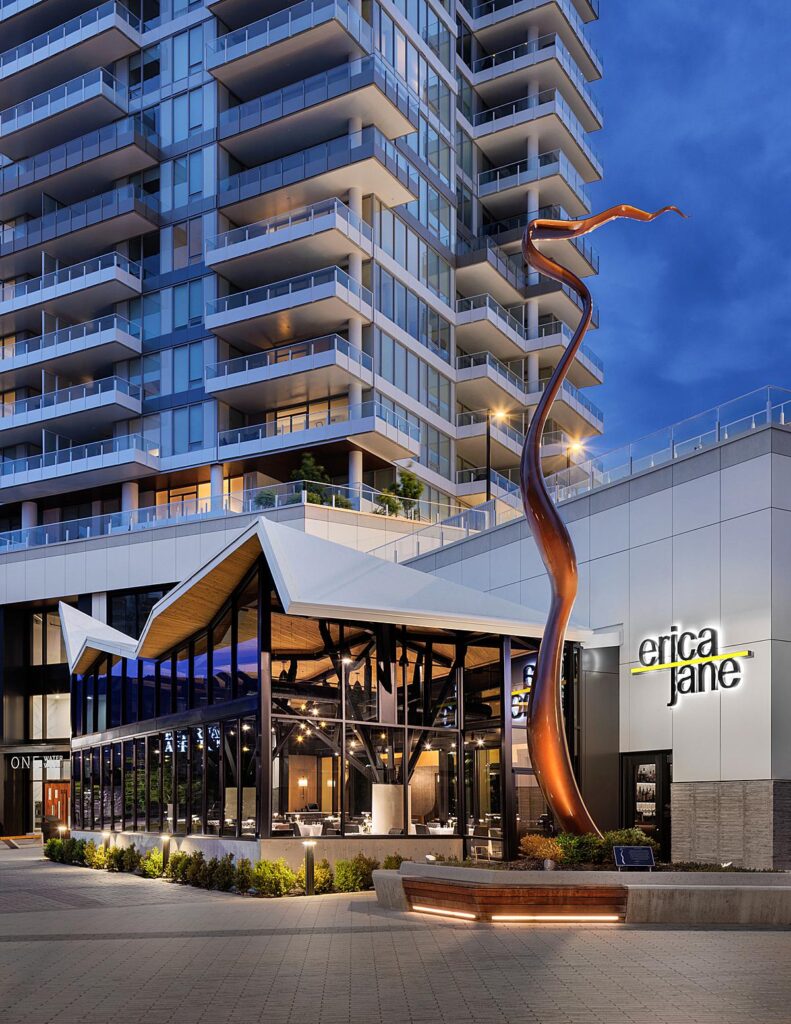 Shawn starts, "These photos were captured for Isabey Interiors of the new Erica Jane restaurant. I was friends with Erica Jane and was thrilled to have an opportunity to capture this restaurant. Her Dad, Reg Henry, started Kelly O'Bryan's and created this restaurant in Erica's memory. In a very sad turn of events, not long before opening Erica Jane, Reg also passed away.
In the hallway of the restaurant hangs a painting depicting Reg and Erica as their spirit animals sitting at the bar being served drinks by Erica's beloved dog Rocco. Rocco is now living happily with Erica's mom on a farm in Oliver."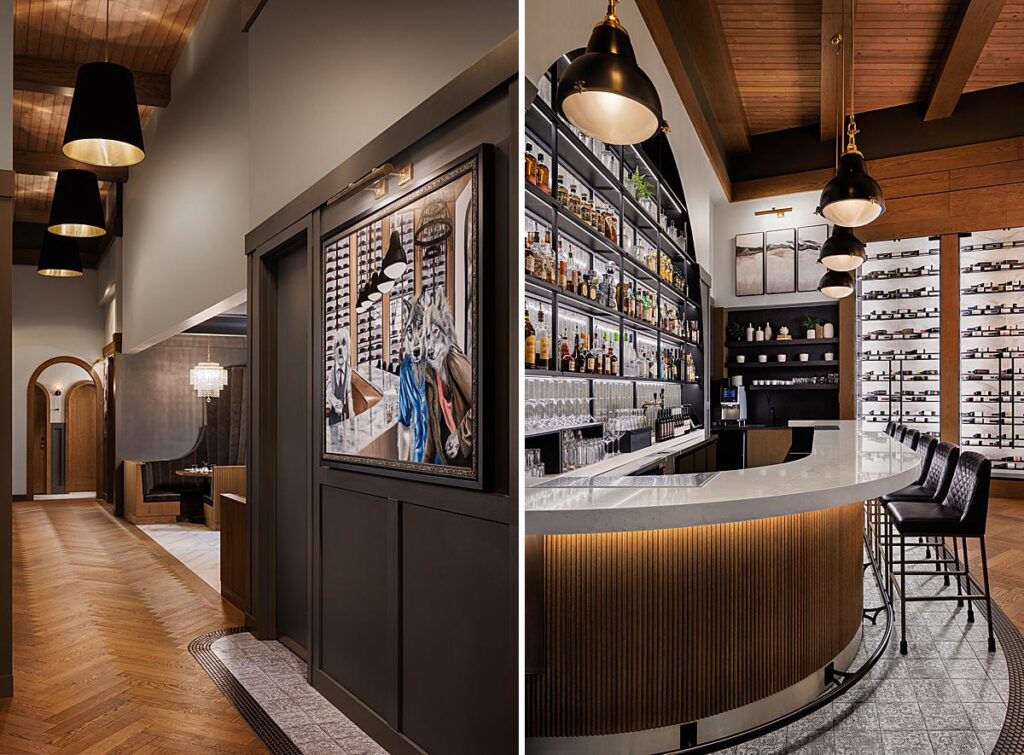 Shawn's shoot spanned two days and consisted of some late night/early morning action. They wanted to capture a "nighttime dinner vibe" in the bar area as seen below. The deep shadows and moody lighting feel perfect in this space. I appreciate the tidy staging and organized rhythm throughout each scene.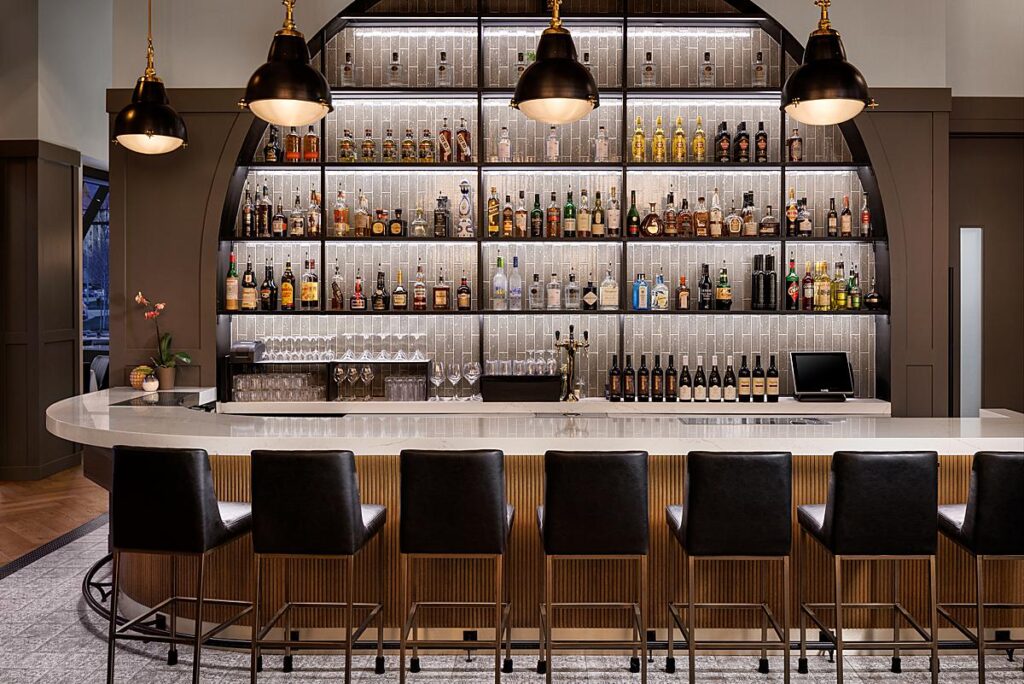 I particularly love this next shoot, with the gradient of light spilling over the arced hostess area.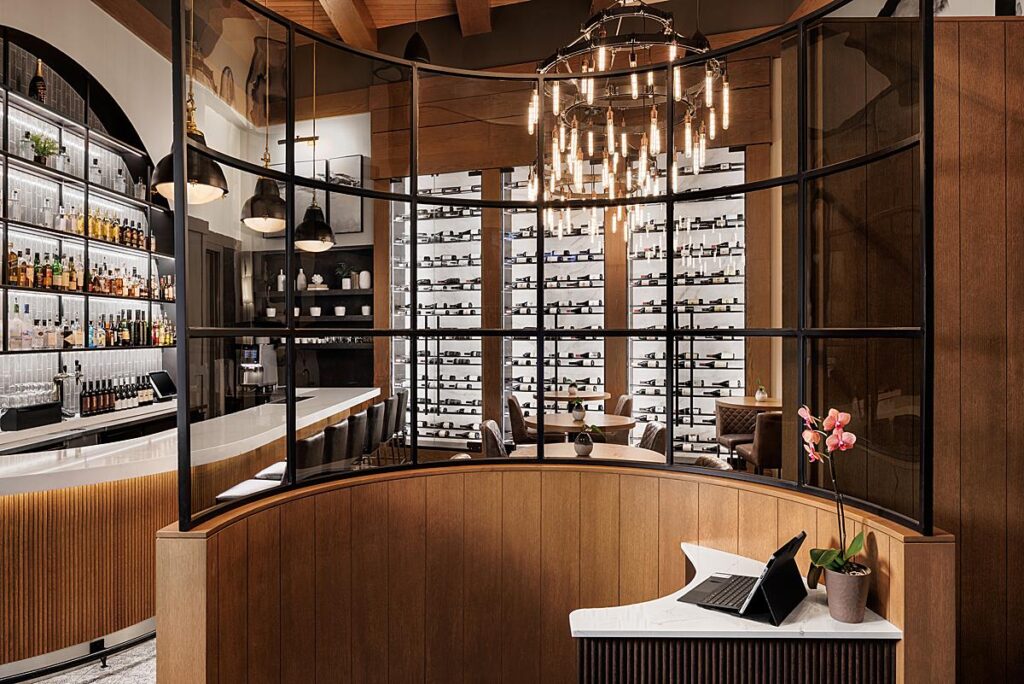 "A third-party license was purchased by the design company so that multiple parties would have use of the images," Shawn explains. "We did the typical lights on/lights off brackets with multiple frames of strobe lighting accents from motivated positions to be composited into the final images." I can imagine that these were some pretty hefty files!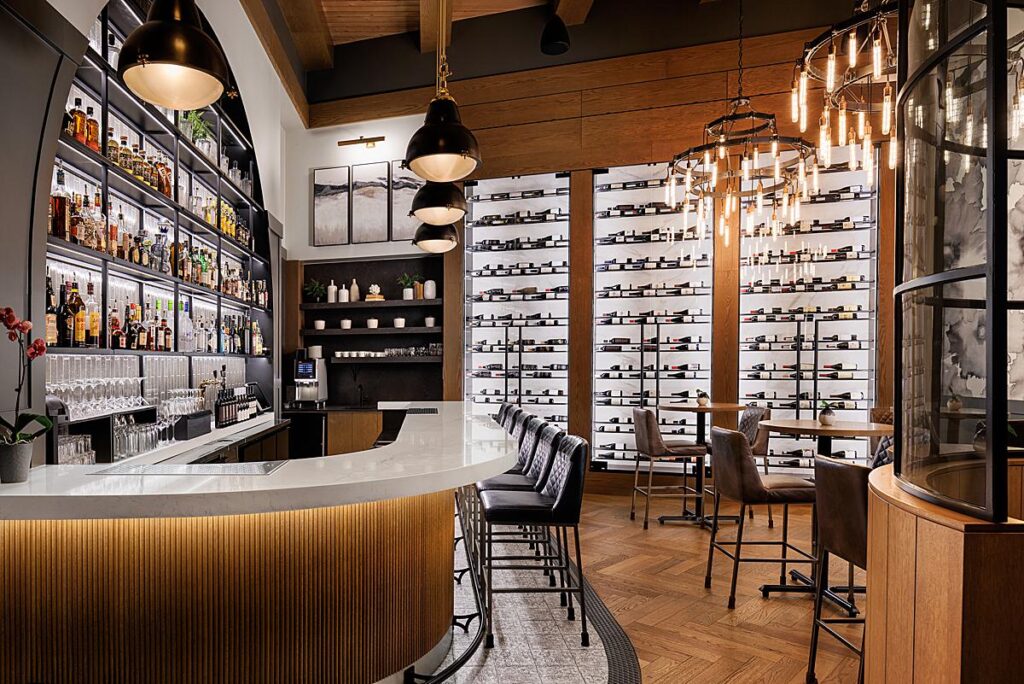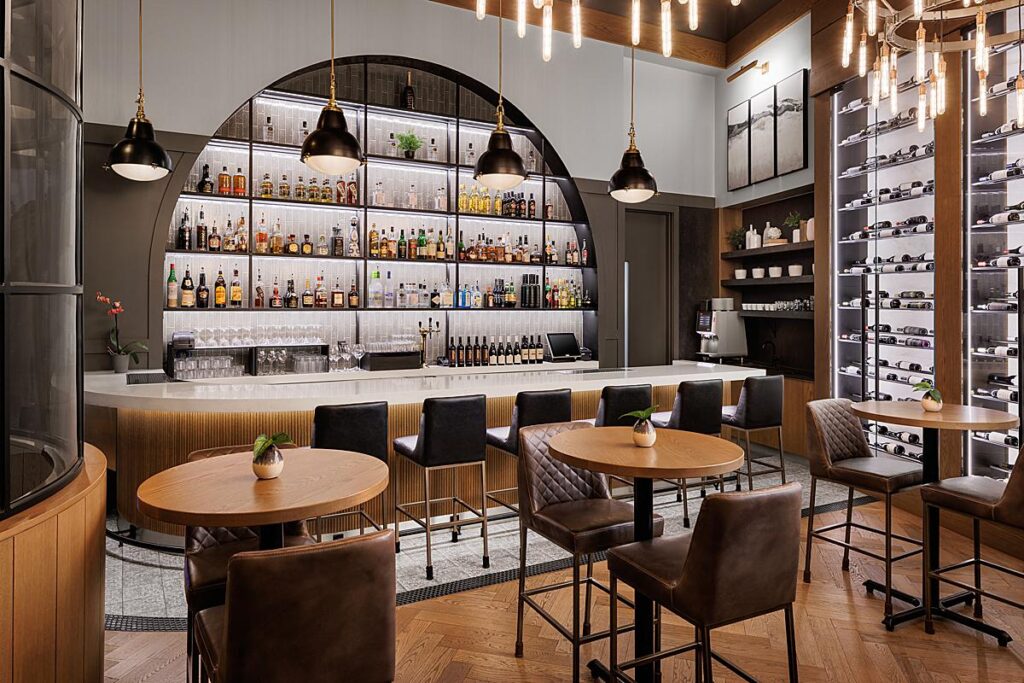 I love this simple, beautifully lit vignette looking into the corner table. Look at the subtle texture on the seats. It's as if we can reach out through our screens and feel it!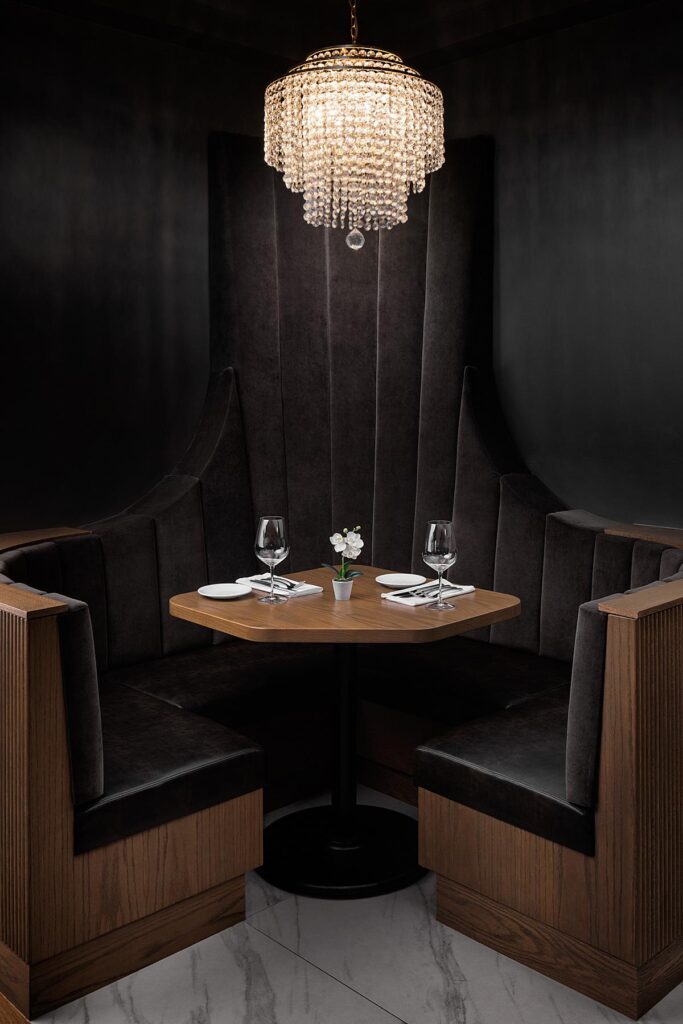 Shawn's attention to detail in his compositions really stands out to me. Things are kept very simple and tidy. I love the slightly opened door, communicating the purpose of the space and piquing our interest in what's going on.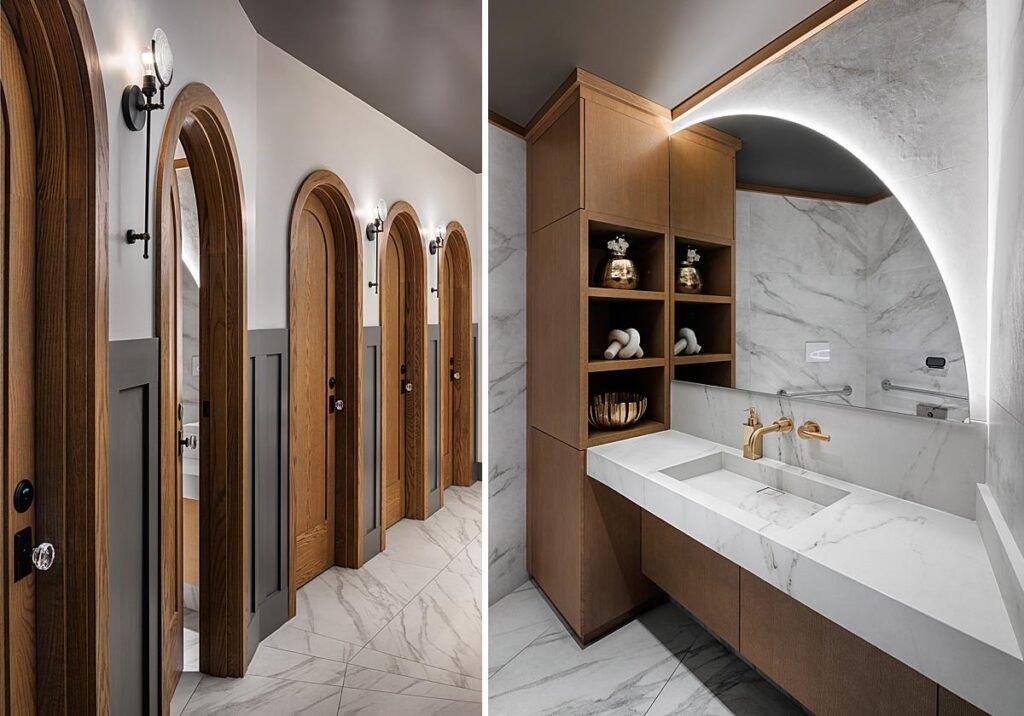 As we head into the daytime images, Shawn explains "We also wanted to capture the dining area at dusk but the restaurant is open seven days a week during dinner hours so our only opportunity would have been around 4 a.m. and the restaurant staff was not willing to come in that early so daytime vibe it was for that section."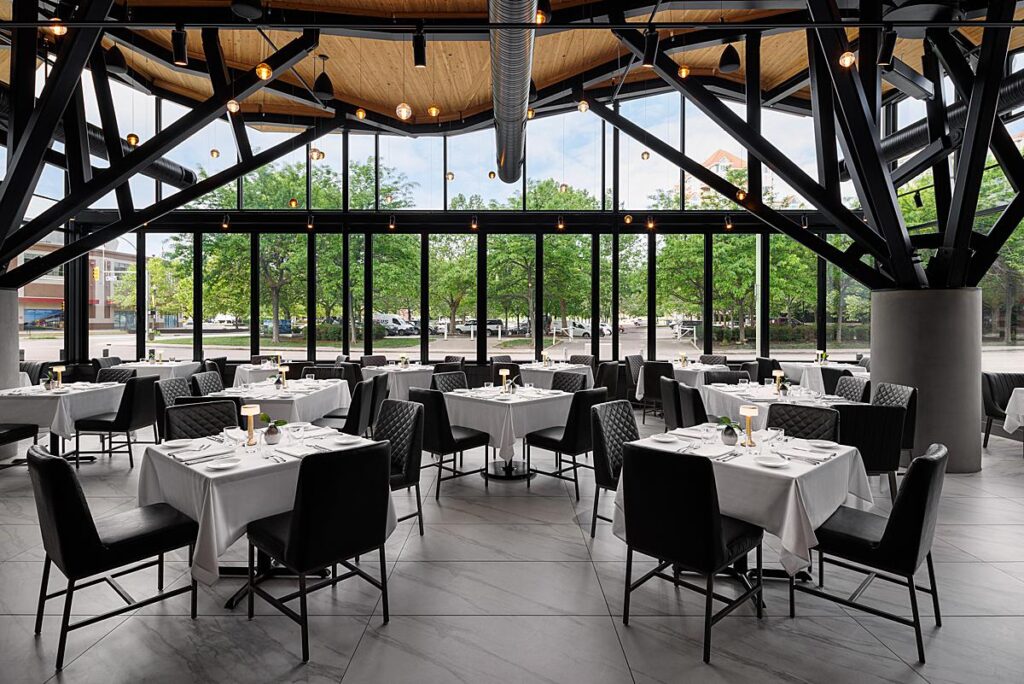 Giving us some insight into the process of working with so many tables, he notes "Unfortunately when we arrived the tablecloths were almost to the floor and looked like they had just come out of a tumbler. We did the best we could to pin them higher and because we didn't have enough time to steam them before the restaurant opened, we had to rely on fixing them in post."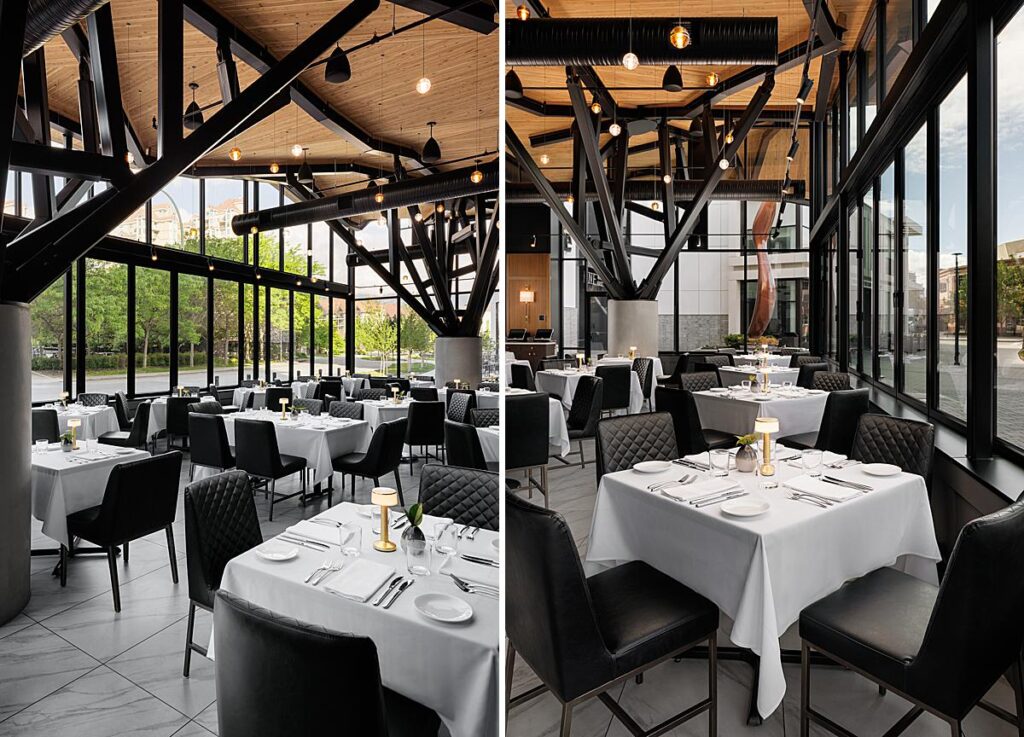 Shawn delves into the logistics of photographing a restaurant with a massive bank of windows that faces the street. He says "During the initial scout of the restaurant it was immediately obvious that we would need to somehow remove all of the cars on the road adjacent to the restaurant. This is a fairly busy downtown Kelowna road and so we knew it would be a challenge. Luckily, staff at the City of Kelowna were willing to work with us and they issued a permit to block all parking on the street.
The only catch was that we were in charge of obtaining all of those parking spots within a window of 12 hours prior to the shoot starting. The shoot was scheduled to begin at 6 a.m. so at 6 p.m. I arrived on-site armed with a truck full of traffic cones. For hours I sat there waiting for a car to move, at which point I would run over with a couple more cones and block the spot. I did this until 4 a.m. when I had finally acquired every last parking spot on the street – just in time to begin our photoshoot!"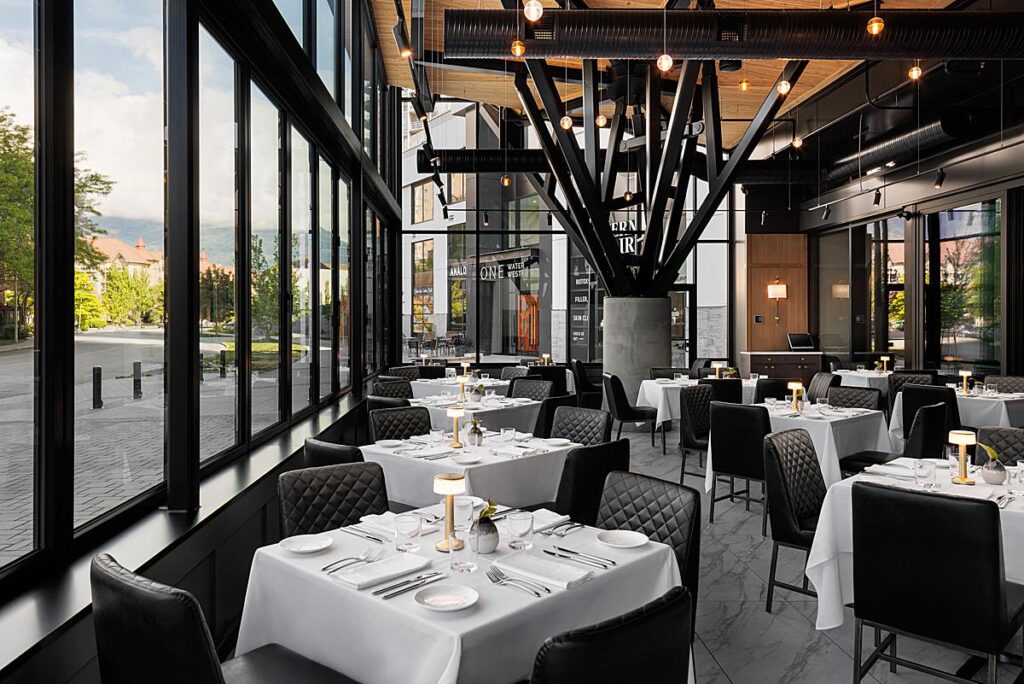 Check out Shawn's scout image of the dining room on the left, and his trail of cones on the right. When compared to the images above, we see what an impact the lack of cars outside has on the images.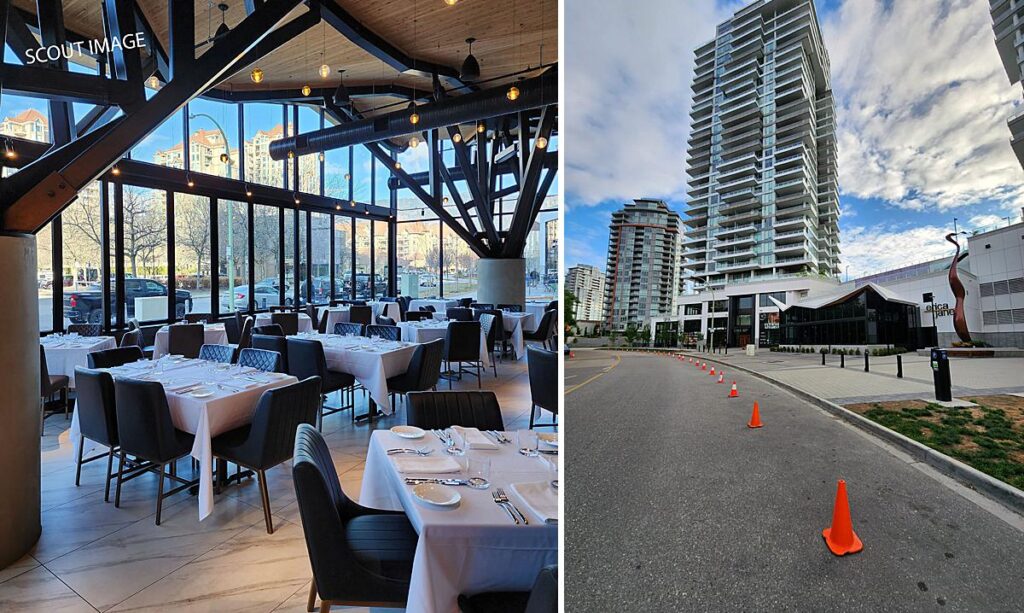 A giant thank you to Shawn for sending over this project, his behind-the-scenes photos, and look into his process!
Hungry for more of Shawn's work? Head to his website www.shawntalbot.com or give him a follow on Instagram @shawntalbotphotography.
If you have a project you'd like to be considered for Project of the Week, you can submit it here.