We're shaking things up this Project of the Week with a very cool series put together by photographer Nikola Olic. Nikola is a Serbian photographer living in Dallas, Texas, and has compiled a project in which architectural photography is combined with "abstract structural quotes that reimagine their subjects in playful, dimensionless and disorienting ways."
What I enjoy about this project, is its emphasis on the unique forms of these buildings, which are from all around the country, and a few from overseas! Nikola breaks down these massive structures into their most interesting parts, which reads like a post-card of some of architecture's most interesting feats. They are incredibly abstract and often look like an illusion of sorts. Without further ado, here is Nikola's series, along with each shots' location and Nikola's comments!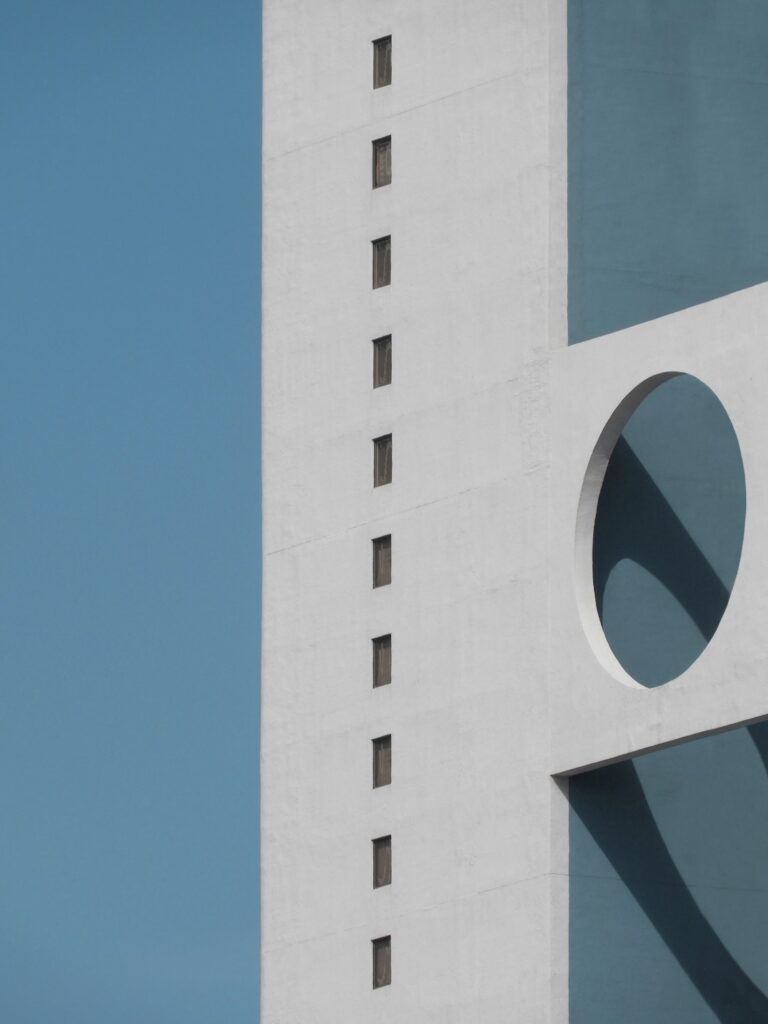 A hotel on the coast of Miami, with gigantic round ornaments 200 feet above ground, helping balance the blue facade with the blue sky.

Nikola Olic
Years in the making, shadows and light and architecture and angles appear, while kneeling on the ground half way between good coffee and great opera.

Nikola Olic
Curtain call can have multiple meanings — be them visual or literal — seen here through the eyes of architecture, appropriate for its proximity to Hollywood.

Nikola Olic
The horizontal streaks of the WYLY Theater facade mercilessly cut the Texas sky, with added help from a razor-sharp shadow from the building across the street.

Nikola Olic
A small red dot in the gambling capital of the world, a reminder of nearby mainland communist China observing this cocktail of freedom, commerce and luck.

Nikola Olic
The Washington monument and the nearby national museum of African aAmerican history and culture, offering a tight visual fit and an appropriate gloomy political tilt.

Nikola Olic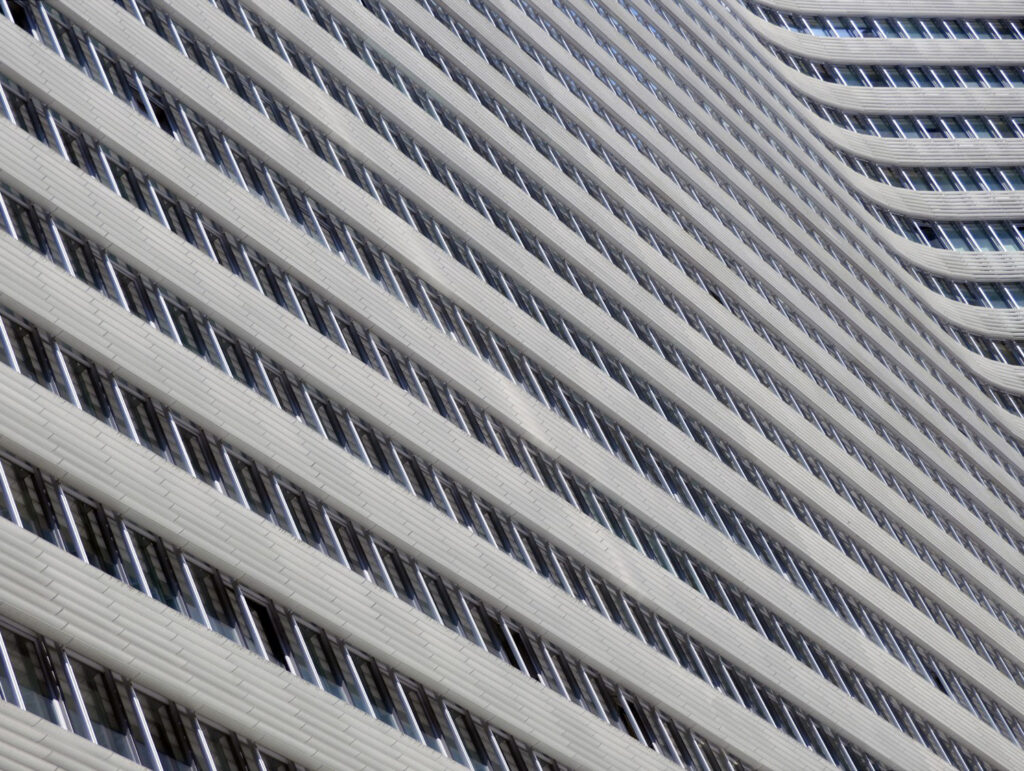 At once an architectural wrap and a warp, this lower westside Manhattan building is more easily recognized from across the Hudson than from narrow streets around it, from where a much more saturated visual space renders the 'mercedes house' unrecognizable.

Nikola Olic
The 4 brick-red 'waterside plaza' buildings in Manhattan can be used as visual building blocks and rearranged by walking up and down the Hunter's Point Park in Queens, creating unexpected rectangular slices playing a game of tetris, in the early-morning crisp New York City sky.

Nikola Olic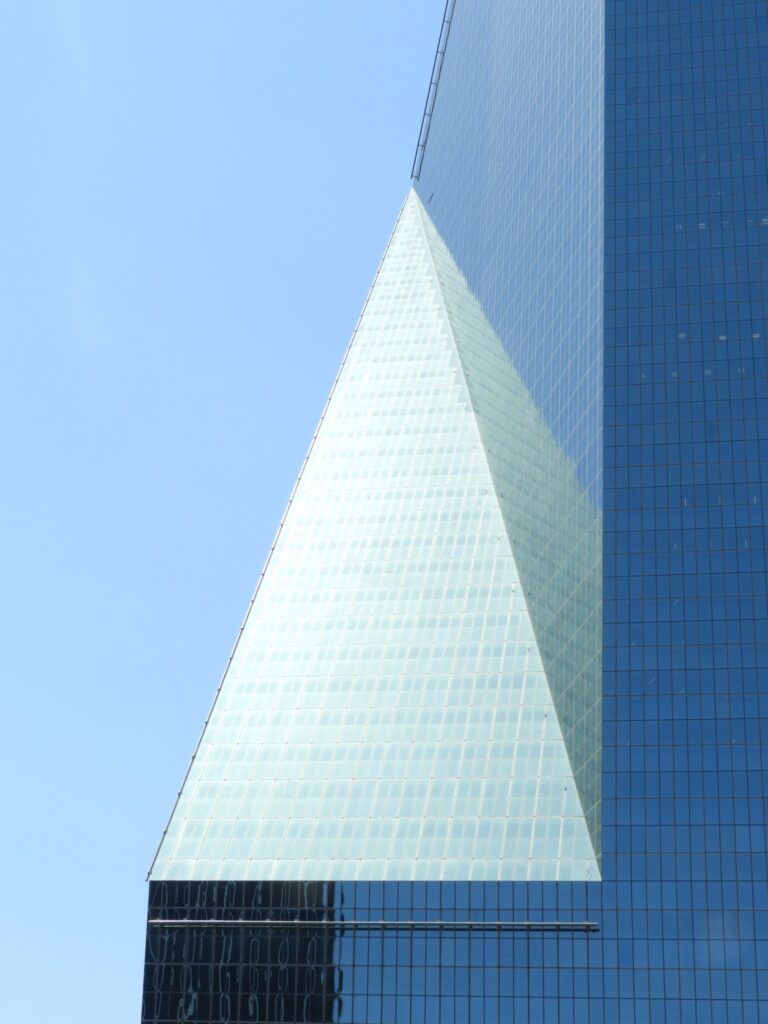 Adding another dimension to the already complex facade of the 'fountain place' on Ross avenue, this pyramid mirage appears briefly every day, best viewed with no clouds and with no direct sun reflection.

Nikola Olic
This New York City photograph can no longer be taken. Lining up the United Nations building and the Chrysler building down 42nd street would now find a new highrise disrupting its background and delicate visual balance.

Nikola Olic
The unusual twisted Santiago Calatrava building was the reason for the quick visit to Malmo, with the early photographic surprise offered by the seeming similarity of the Calatrava structure with an unrelated near-by crane

Nikola Olic
In an otherwise flat region of Texas, how lucky that the hills around this brutalist gem — Fort Worth's tallest building, Burnett Plaza — offer an elevated view, allowing for an abstraction of its elevator shafts, in a way that resembles regular steps.

Nikola Olic
A rare building that is diagonal to the usual angles and regular intersections in the densely packed downtown Houston, this late-modernist structure from 1981 shows on its interesting saturated facade some of its inner workings. The hypnotic lines roughly match some of the elevator shafts from inside the building, moving office workers and lawyers around since 1981. Adding to the mesmeric feeling to this architecture are the intense black and white lines, focusing on glass and aluminum in a city known for oil or concrete.

Nikola Olic
This very cool project has been published in publications around the world, including The New York Times, Wired, ArchDaily, USA Today, BBC News, The Guardian, Forbes, CNN Style, and the United Nations. You can check out more of Nikola Olic's images via his website structurephotography.org and his Instagram @NikolaOlic.
Thanks for sharing Nikola! As always if you also have a project you'd like to be considered for Project of the Week, you can submit it here.