Pack your bags, today we're going to Aman Tokyo with Tokyo-based architectural and travel photographer Ben Richards! Ben perfectly marries his two photographic specialties throughout this project, making us feel as if we are Aman guests walking through each scene. Ben talks storytelling, planning, and restraint on this shoot and I know you'll learn plenty from his experience!
Ben kicks things off by explaining "Aman Tokyo is the first urban property from the luxury hotels and resorts brand, Aman. The concept of the property itself is to 'temper urban dynamism with a profound atmosphere of serenity' and this is felt through every touchpoint. The interior design is created by long-term Aman collaborators, Kerry Hill Architects, and is inspired by Japanese design traditions — with ikebana displays, washi paper doors, and engawa platforms, the vast lobby, and ryokan-style rooms.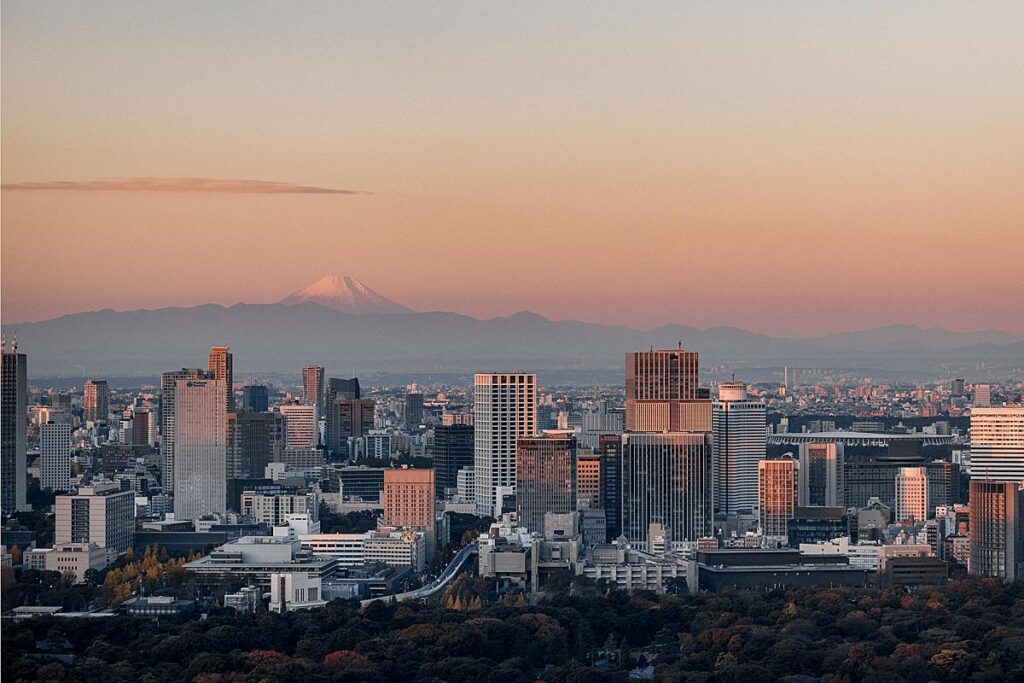 He continues, "I was working directly for the brand for this project, and it was my first project with them that has now led me to photograph 12 different Aman resorts across Japan, Thailand, Sri Lanka, Vietnam and more across Asia."
As we delve into this project, it's easy to see why Aman has commissioned Ben to photograph more of their properties. His photographs are exquisite. We'll touch on it a bit more later, but Ben's work is equal parts art and information. Its architecture infused with life and compelling moments, like the image you'll find below.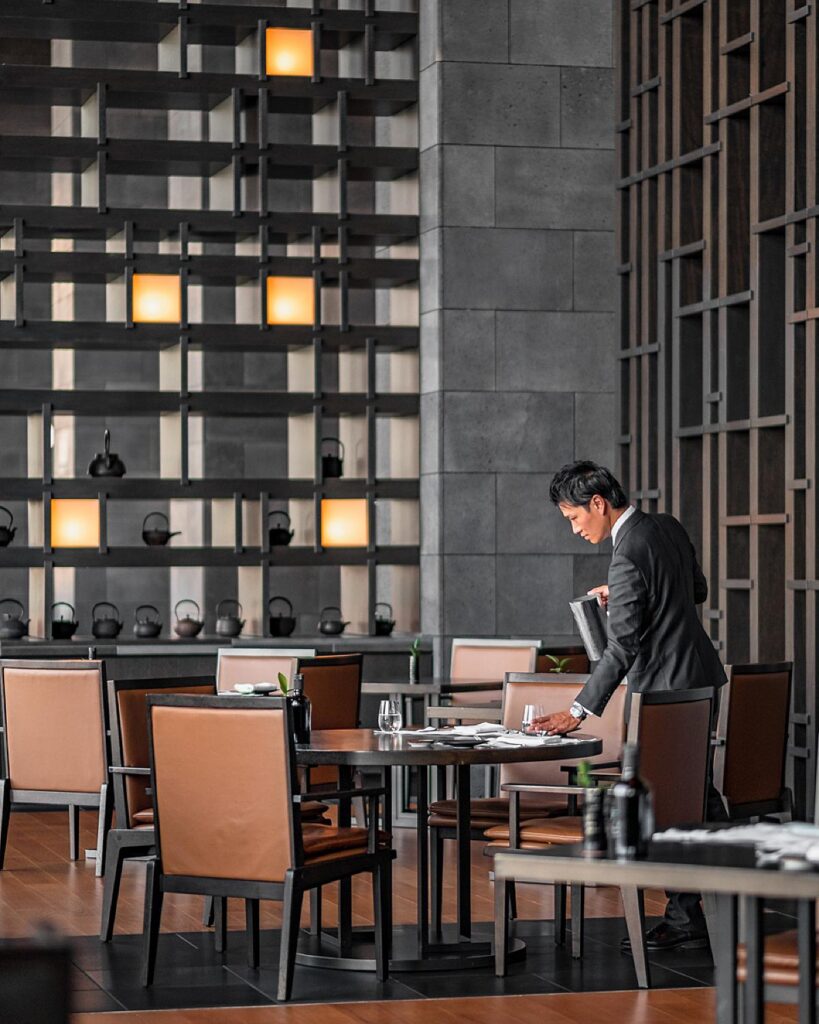 It makes sense that Ben's two specialties are architecture and travel, as he crafts a lovely sense of place in every scene. Here a backlit, mood-drenched image uses light and scale to convey a luxurious feeling of grandeur.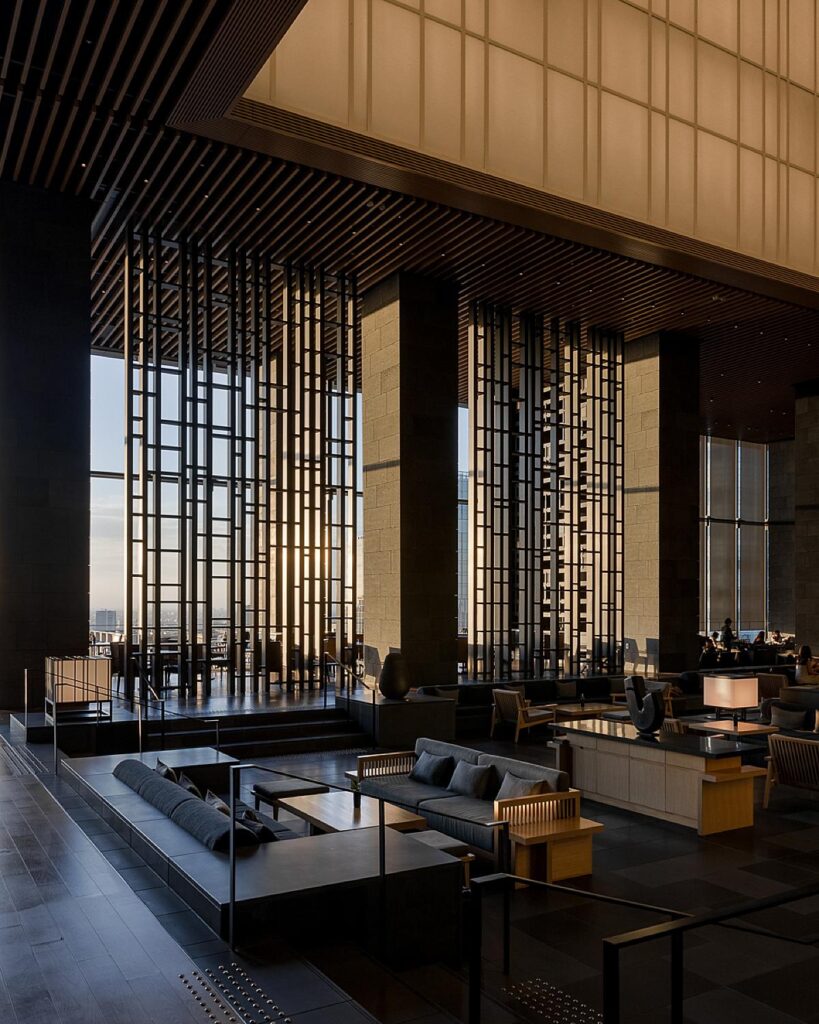 "My favourite photograph from this project is the backlit shot of the female server walking behind the gridded restaurant structure," Ben tells.
He goes on, "I love the simplicity of this shot and I really wanted to capture the scale of the design in a very subtle way. I think the key to photographing a high-end property like this is to not give too much away. A lot of hotel photography in Japan is very informational, and I wanted to move away from this and create something a little more abstract."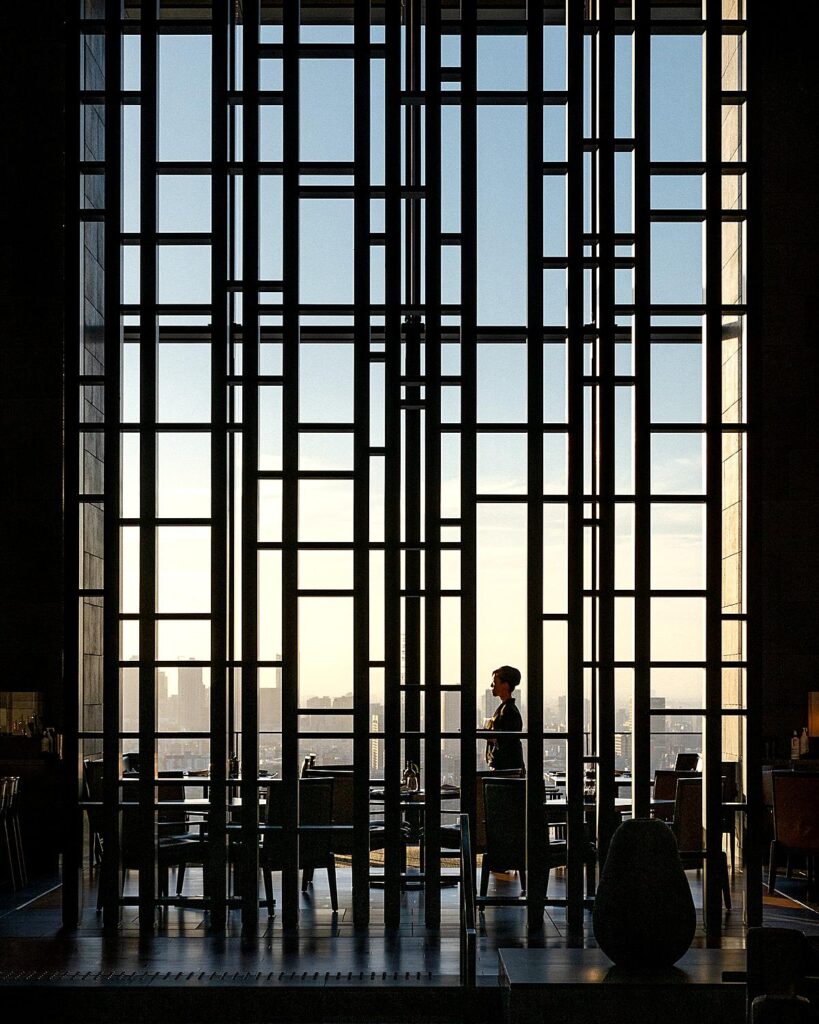 In addition to his hero shots and photographs that show the spaces in Aman, Ben also takes the time to photograph details and portraits that flesh out the story of this hotel.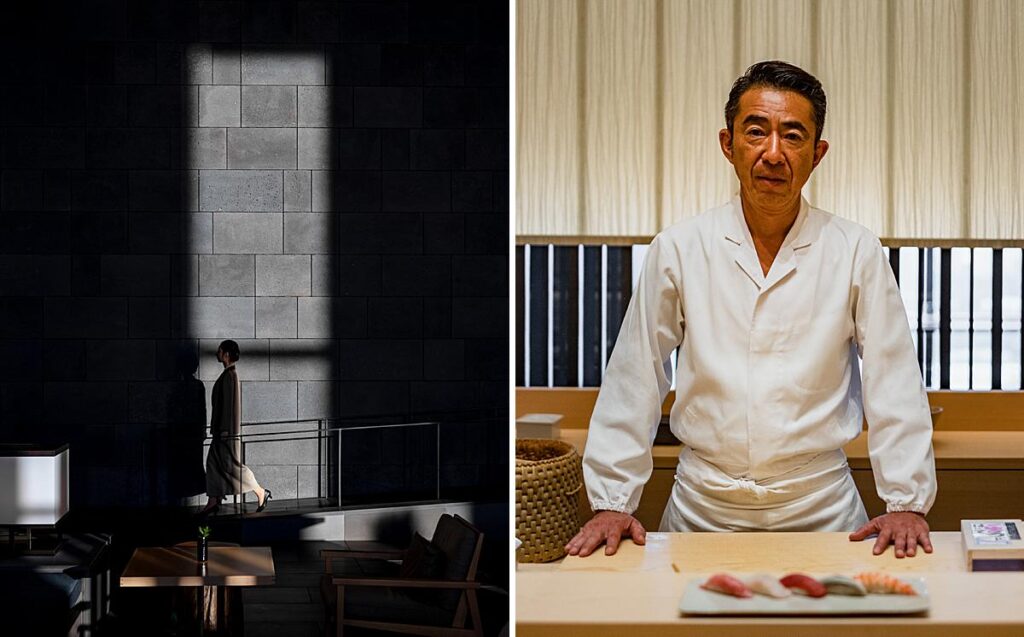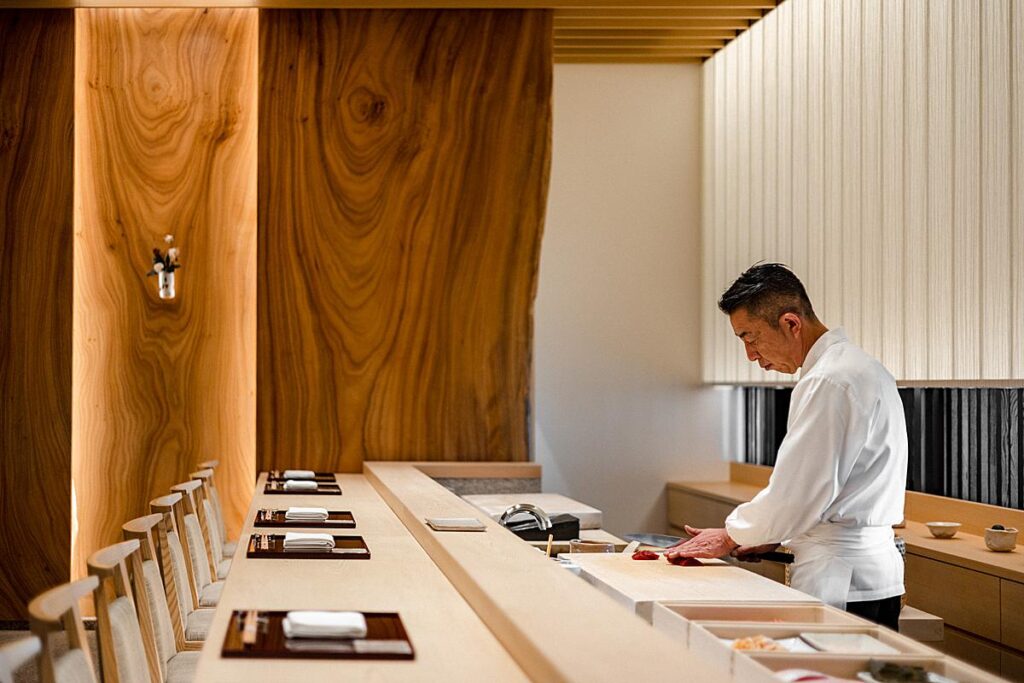 Ben gives us some insight into his shoot days and overarching goals for this project. He mentions, "As I was shooting for the brand, this comes with a different set of challenges compared to shooting for the architecture firm. The final images needed to showcase each curated space, whilst highlighting the personal service and commitment to detail that Aman is so widely known for.
I worked with a storytelling approach in mind, aiming to capture natural and unstaged moments, as if to be from the perspective of a guest walking through each area. Natural light plays a big part in my work and I spent a lot of time planning around moments of natural sunlight filling each space and capturing unique moments of light and shadow during dusk and dawn."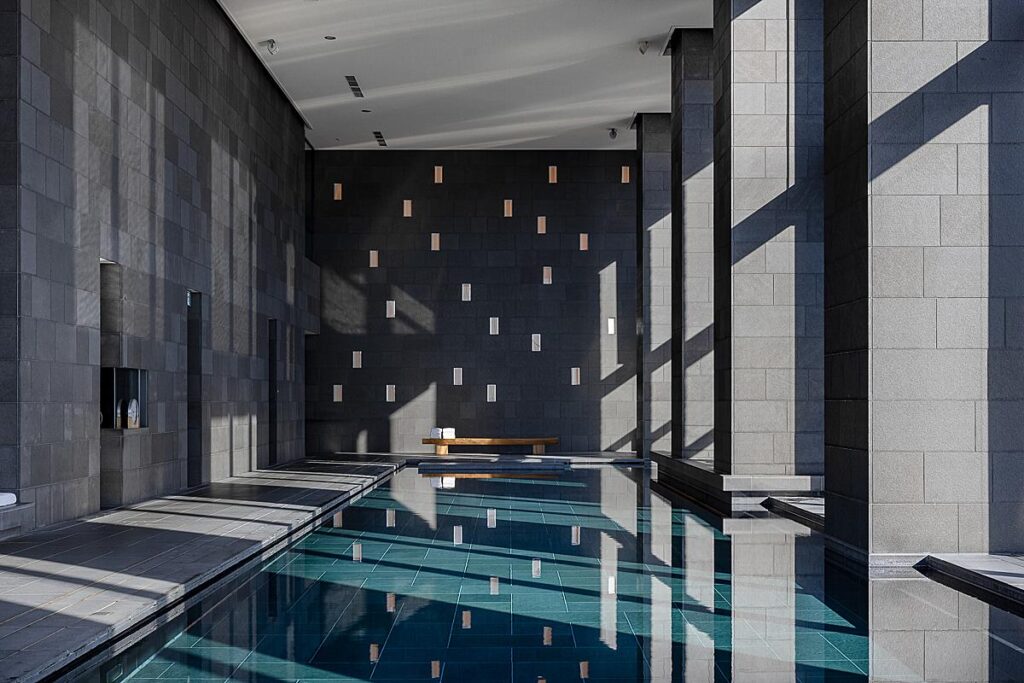 Photographing the guest rooms and suites, Ben composes tidy, warm, tranquil scenes that show attention to detail.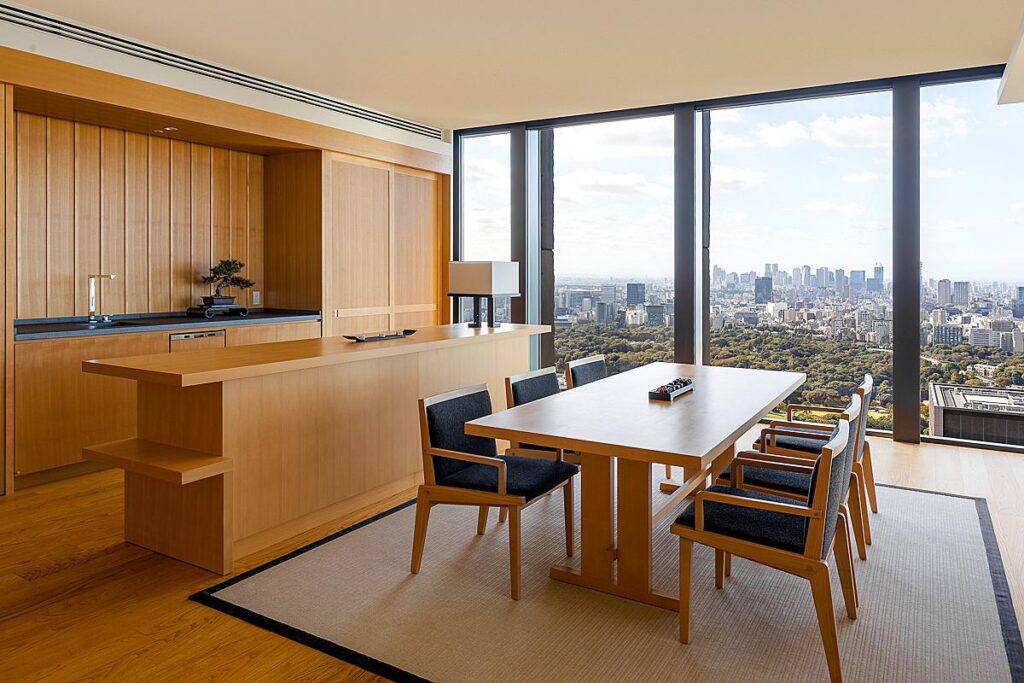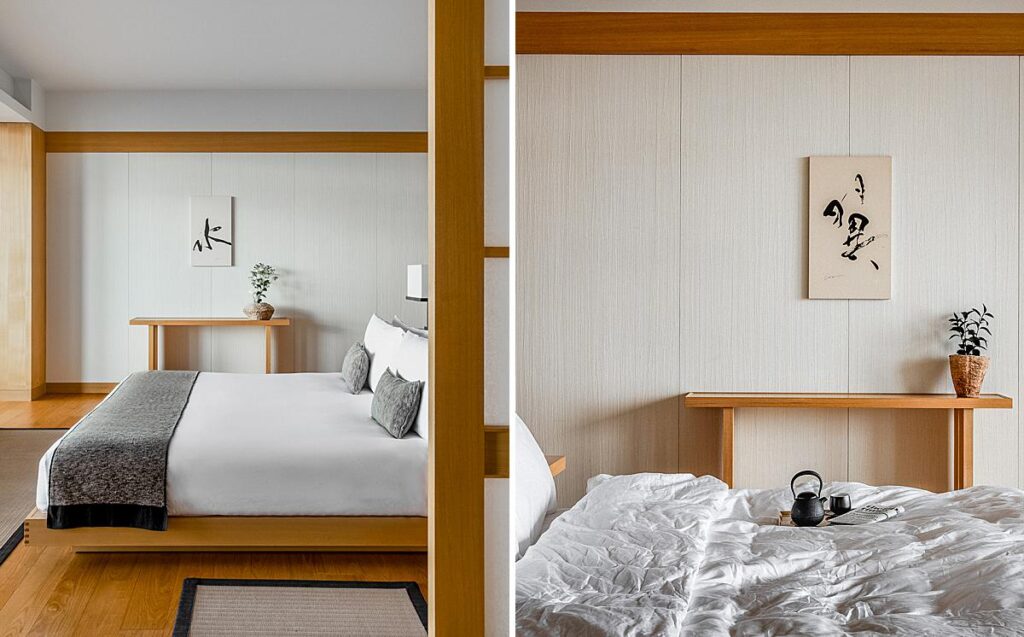 I asked Ben what sort of challenges he ran into while on this shoot, and he mentioned the logistics of shooting any hospitality project. "Photographing for hotels always comes with challenges as they are working spaces, often with many guests moving between each space," he explained. "Time of day is key to capturing the best lighting and this requires a lot of planning around meal times, chef schedules, guest check-ins etc."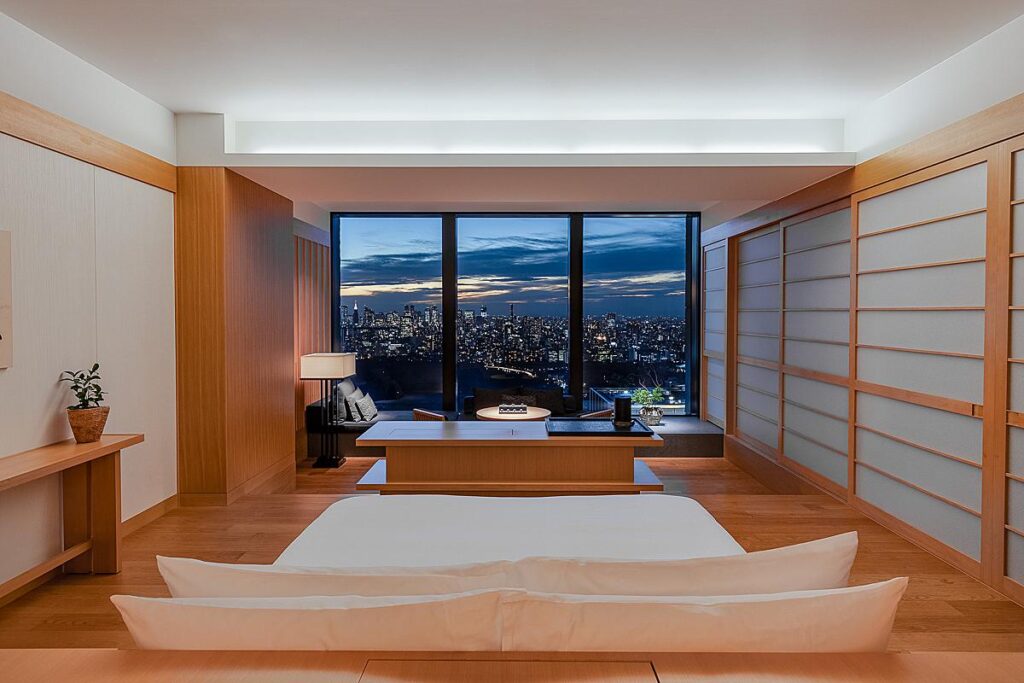 If timing is the secret ingredient to photographing a project like this, then Ben is a masterful chef. Just look at this gorgeous next shot.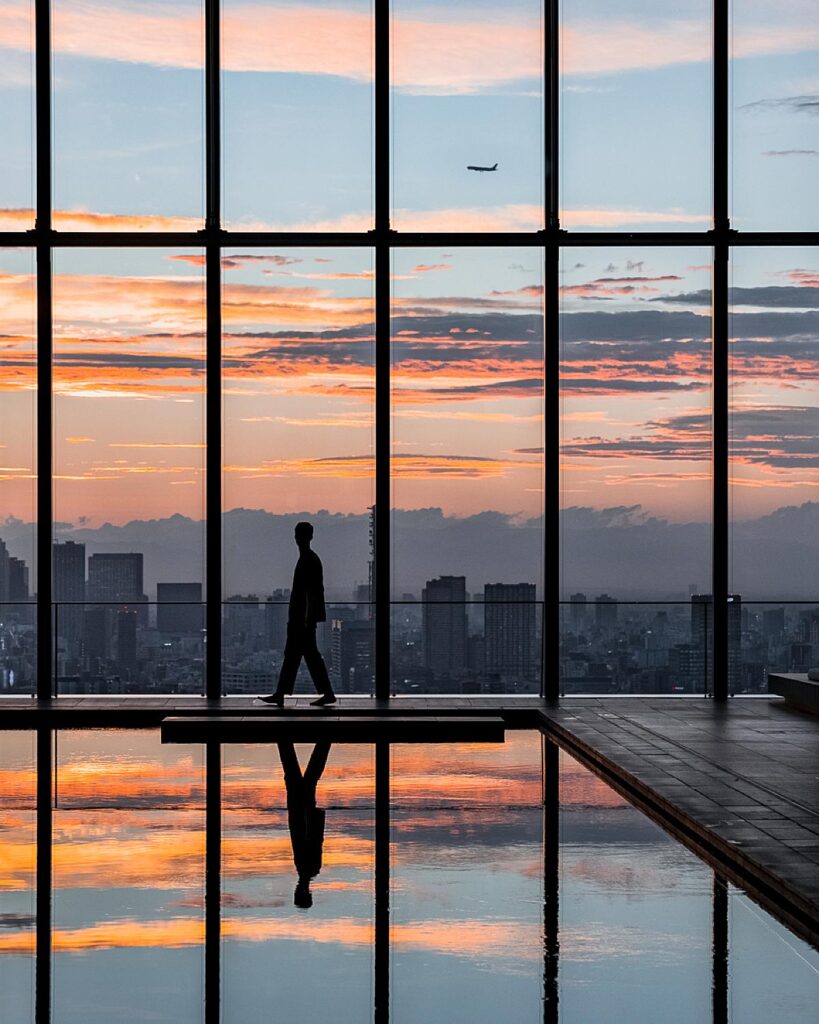 So what was Ben's biggest takeaway from photographing Aman Tokyo? He says "Organisation and planning. I only use natural light for my interiors and architecture work, and knowing exactly where the sun is going to be is really important. By putting in the work ahead of time, it allows me to capture more serendipitous moments and really embrace how the natural light interplays with the architecture."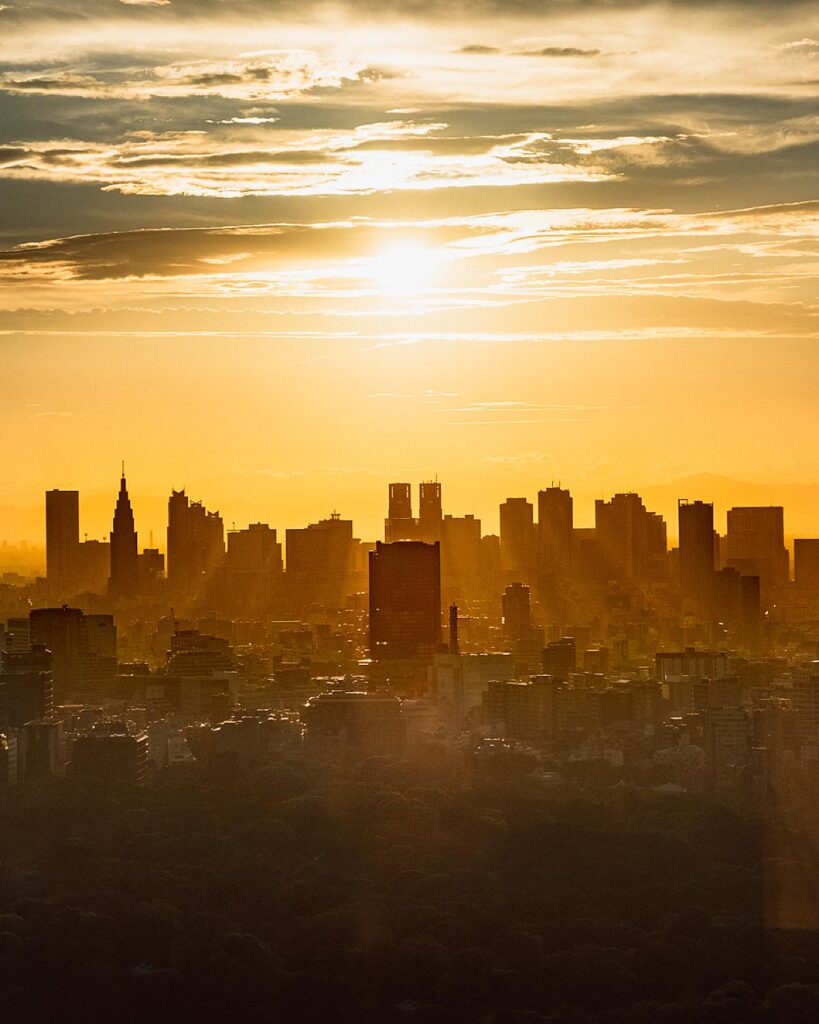 Ben, thank you so much for sharing this project and a look into your process with us! You rock!
Ben's work is truly lovely. You can check it out at benrichards.co and give him a follow @benrich__.
If you have a project you'd like to be considered for Project of the Week, you can submit it here.