Maxime Brouillet Photographs An Angular Modern Cabin On the St. Lawrence River
Project of the Week
Here on America's East Coast, Fall weather is starting to creep in and I am officially looking forward to snow. If you're hankering for the same cozy winter feel as me, I've got the perfect project for you to check out. Architectural photographer Maxime Brouillet was kind enough to share his beautiful photographs of Cabine A by one of my favorite Canadian architects, Bourgeois/Lechasseur.
He has photographed this home in such a lovely way that shows off its perfect and modern geometric feel, but softens it with a casual human element that makes it feel like home. Let's pop in and see what Maxime has to say: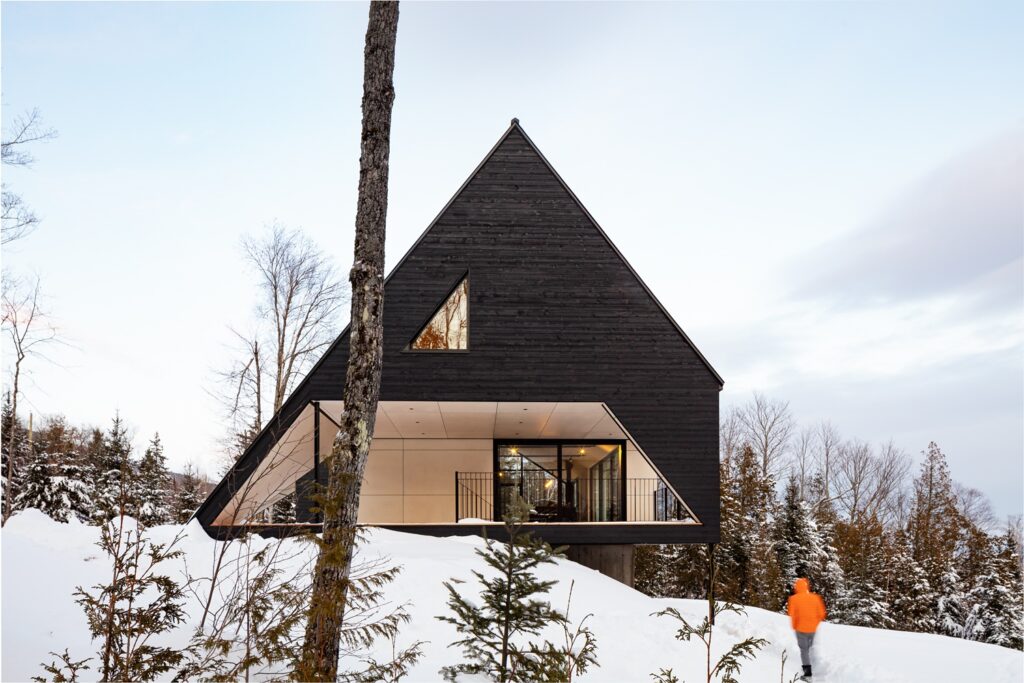 "Cabine A is an atypic A-frame in the Charlevoix Region — one of the most beautiful Québec regions where mountains meet a major maritime route, the St-Lawrence River. I went there with Bourgeois/Lechasseur Architects and they explained to me the concept behind the shape of the cabin; nautical flags. We often portray cabins as warm and cozy, but I wanted to go for the sharp lines and very angular and dramatic shots. In the end, I am very pleased with the combination of the warm wood and abrupt angles."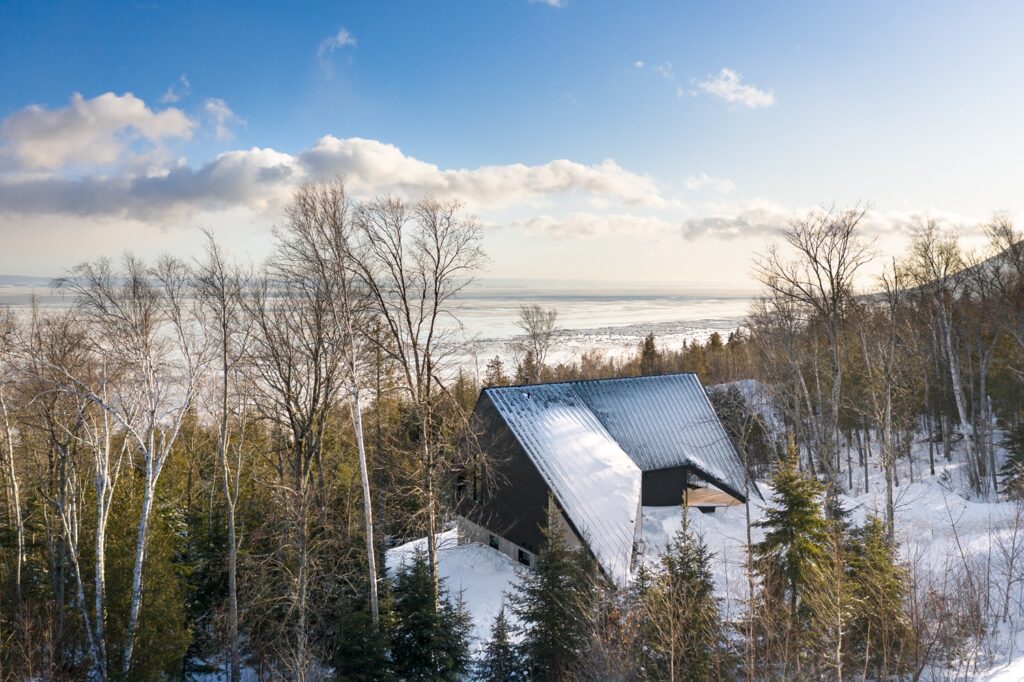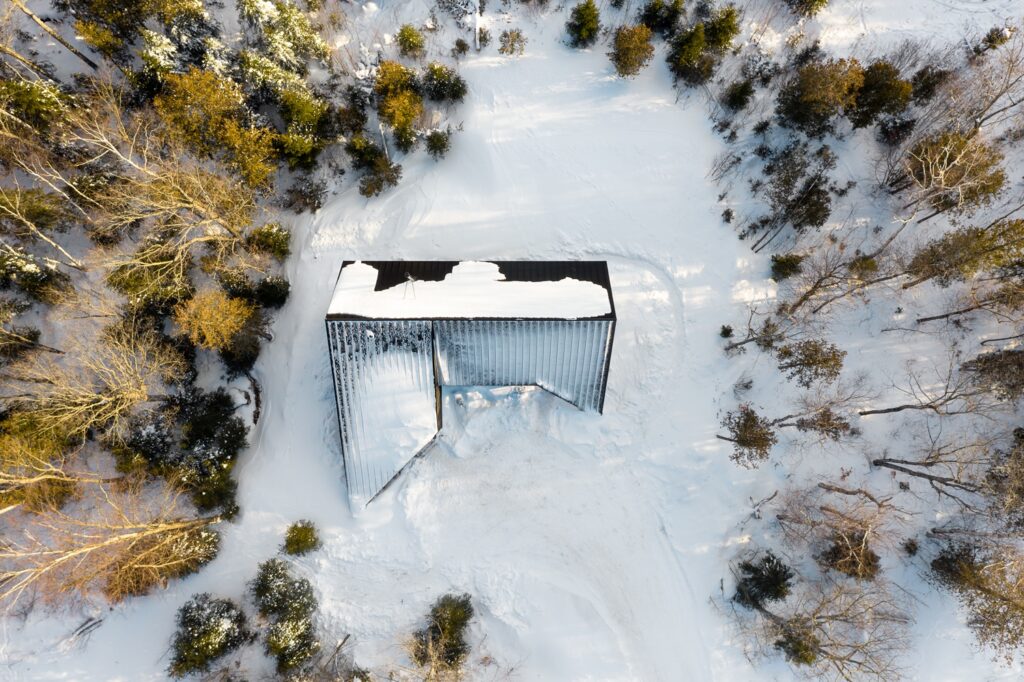 On his favorite image of the series, Maxime says "It is not always possible, but from time to time I actually try to fool the viewer, whether that be by scale, line, or perspective. In this image, the character in the back stands out with the orange coat, but he seems small, and the front elements now look monumental for a moment. It is important to remember from time to time that all images are made up, even if they feel natural. I cherish those little moments where you question the information arranged in front of your eyes."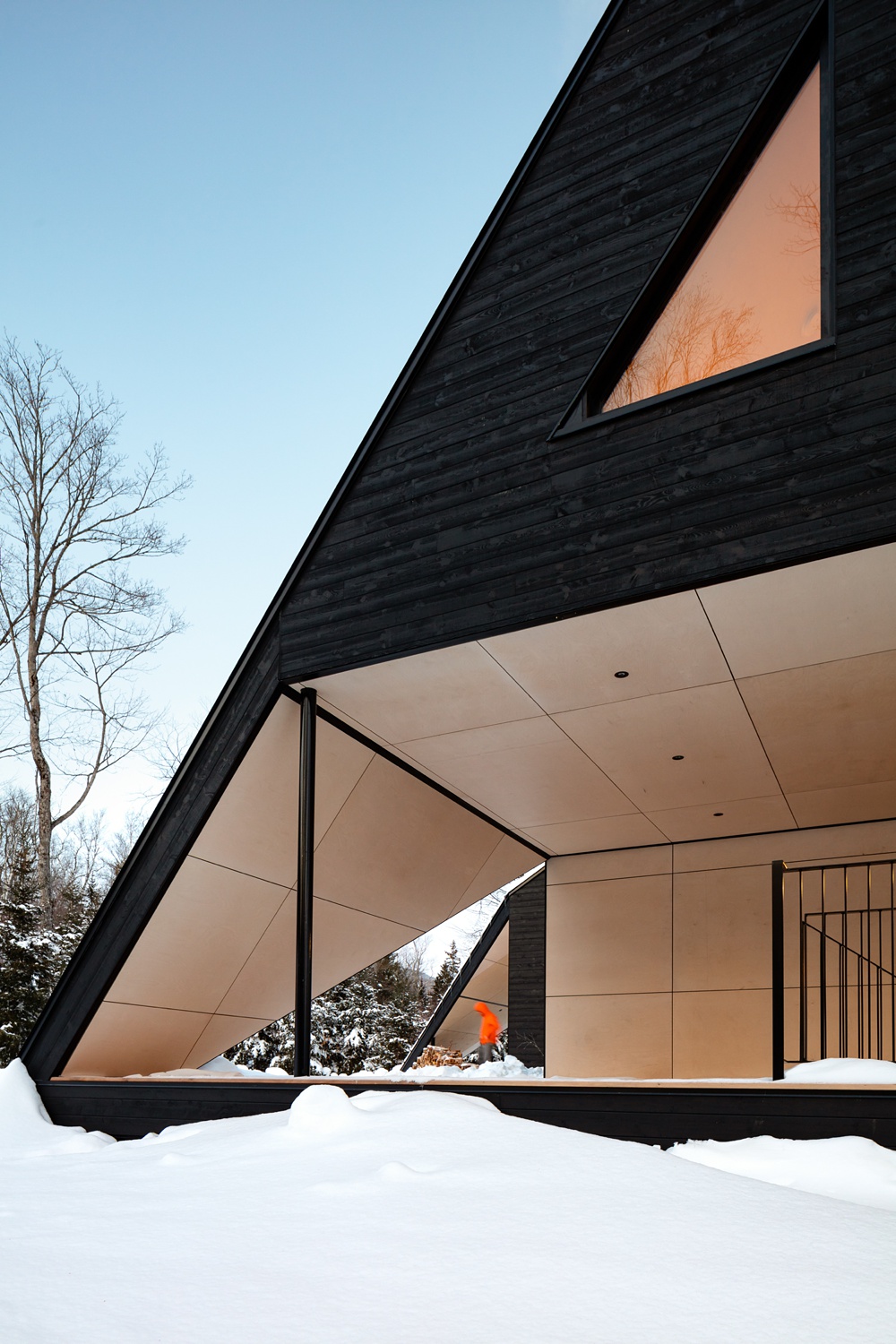 I do love the orange jacketed figure giving a splash of color to an otherwise neutral and toned down scene. He adds a bit of movement and intrigue.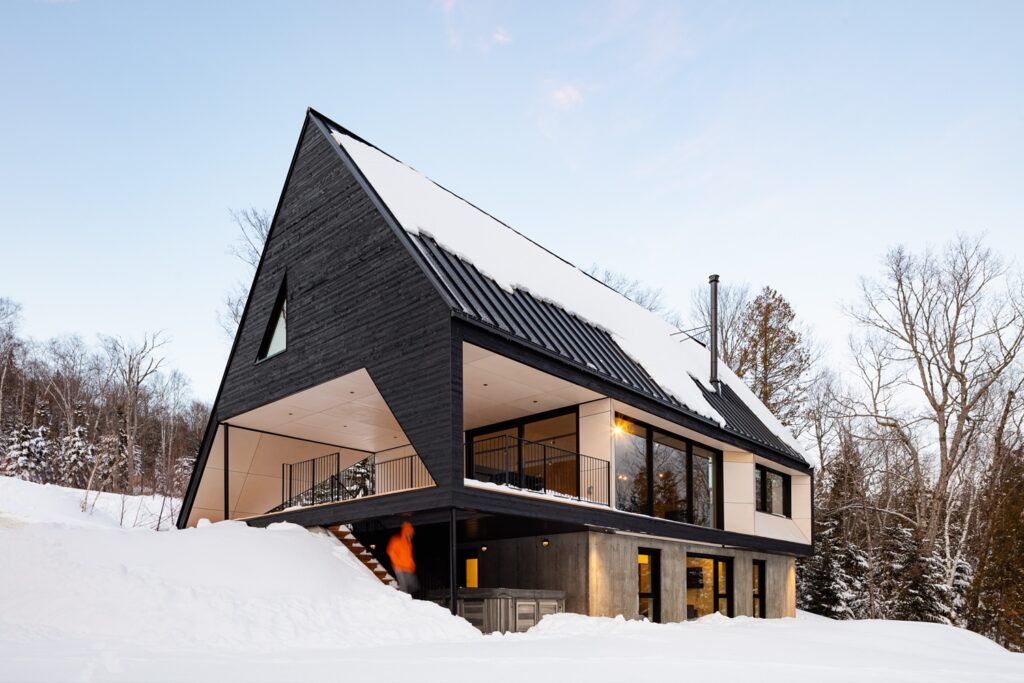 Inside we are met by beautiful directional light and long shadows. They set a beautiful tone throughout the kitchen and living space. These hard lines accentuate the sharp and angular flag-like form of the architecture.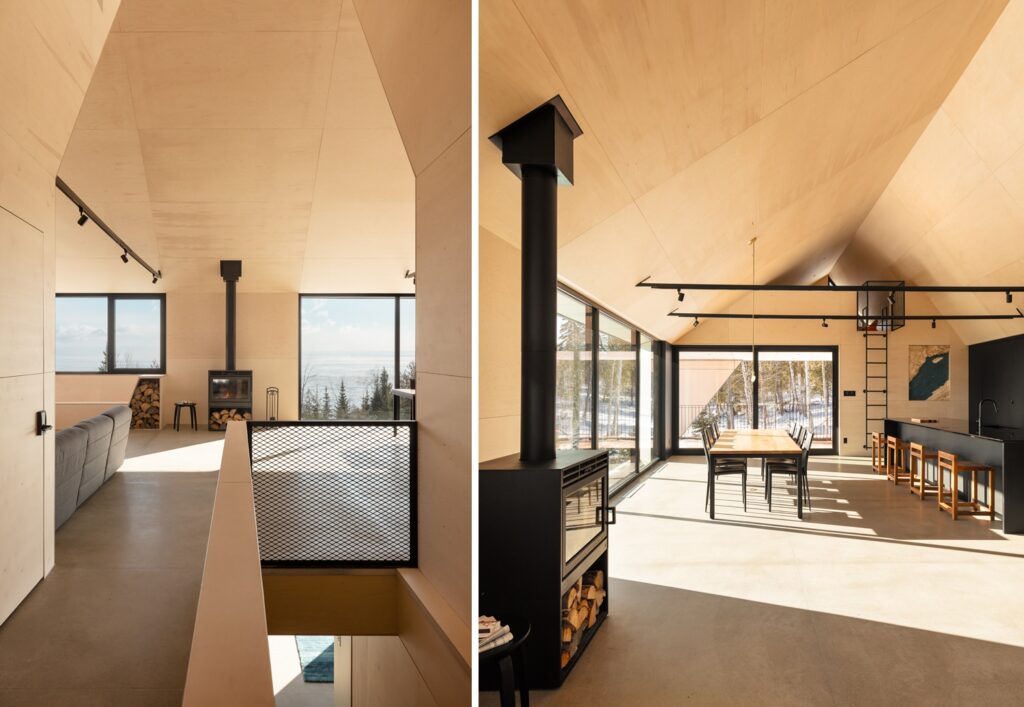 Maxime goes on to share "I believe strong composition comes with time within and around the project. I had almost 24 hours of access to the project — I even stayed overnight. I had no pressure, except light coming out and in a different moment, to adhere to a specific schedule. So basically, I had the luxury of trial and error on this shoot. My shots got more refined throughout the shoot but I failed a couple of times to set up in a way that felt right. One thing I always try to do is to vehiculate how I feel in the space to all the different viewers "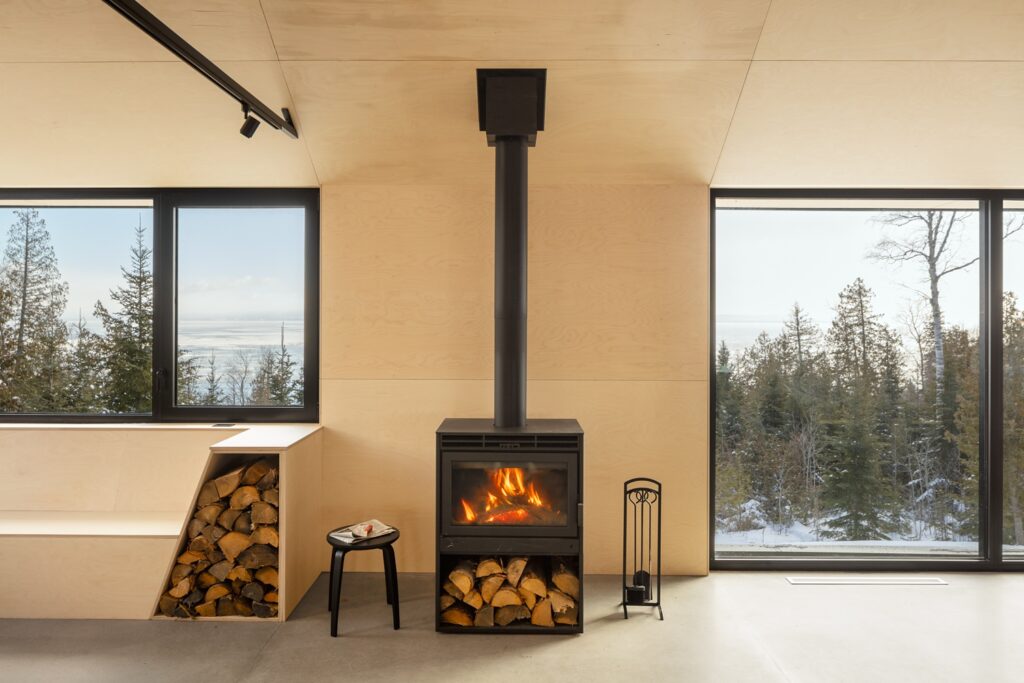 Maxime's approach to lighting is simple and pure. "I go for natural light, all the time. I don't have the science behind it, but lights fall differently depending on your location, season, weather, and many more factors. For me, this is rich in nuance and it has to be part of the project."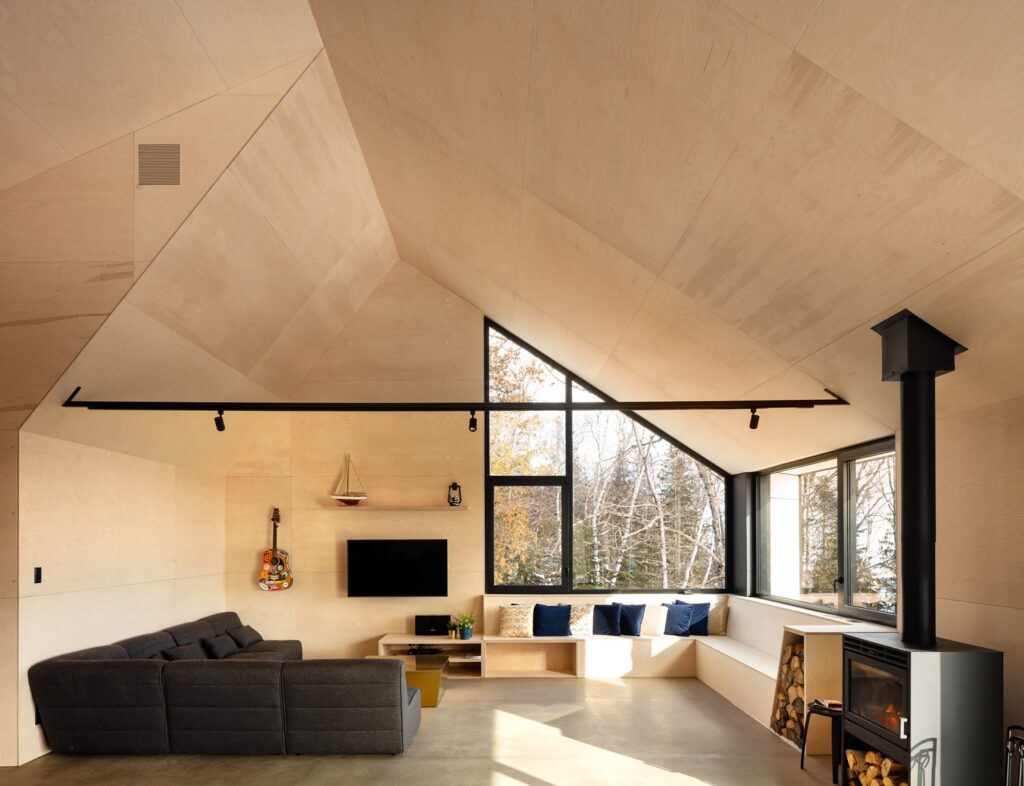 Maxime does a great job of harnessing the natural light to sculpt and define the shapeliness of this home. We are able to note the dimensionality of each room and the dramatic angles that each wall and roofline make.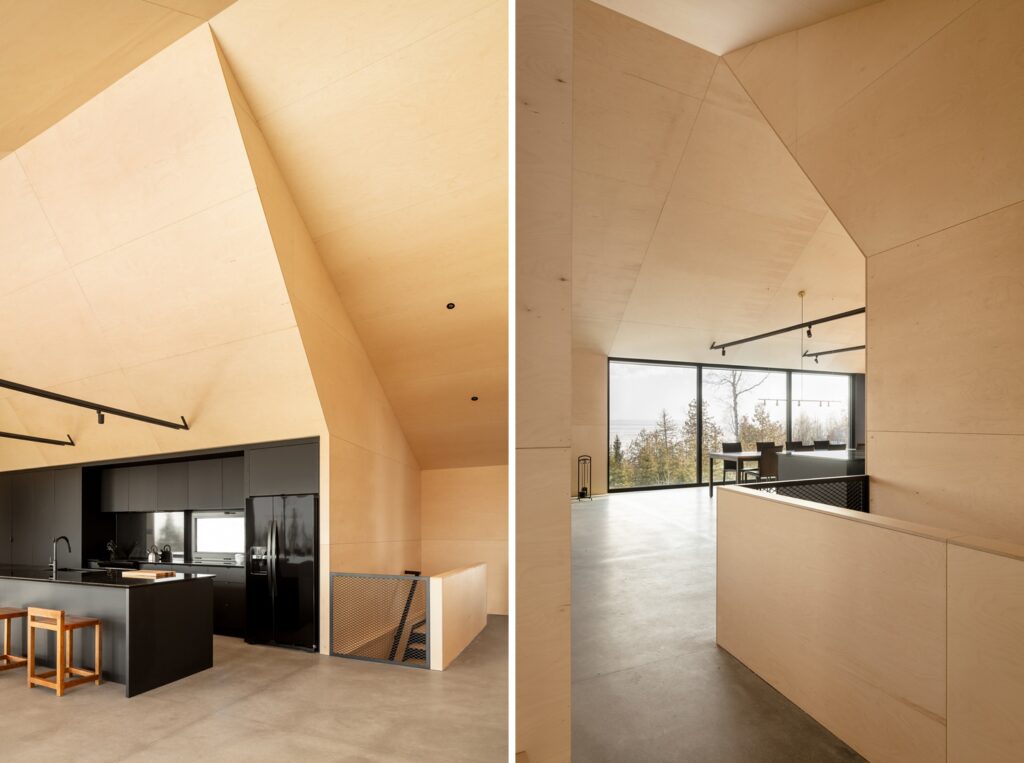 "I work with a multitude of layers from different exposures and I like to think of my masks as paintings. It's probably slow, but it is the way I enjoy the process" says Maxime on his editing methods. I enjoy the way he allows each image to breathe and be natural. There is a quietness about each picture that ties in with the landscape and the inherent qualities of the architecture.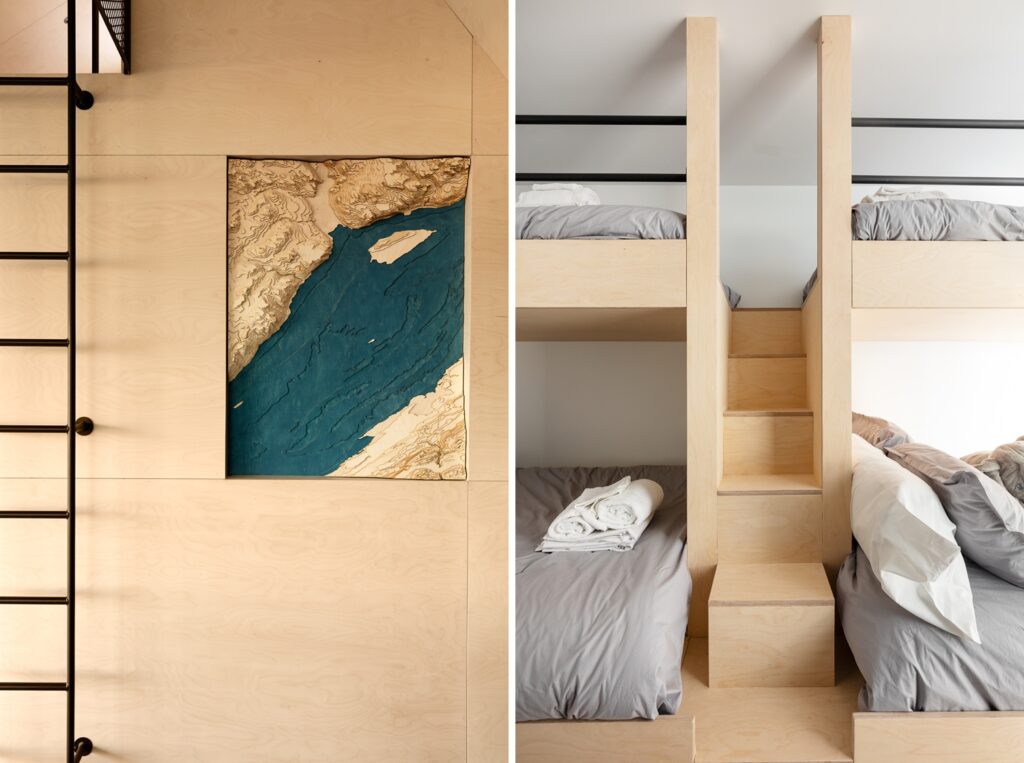 "I was afraid that the geometrical strength of the project would take over the landscape and miss how fun winter can be. Luckily, one of the architects was accompanied by his son. We succeeded to evoke a lighter and more playful tone."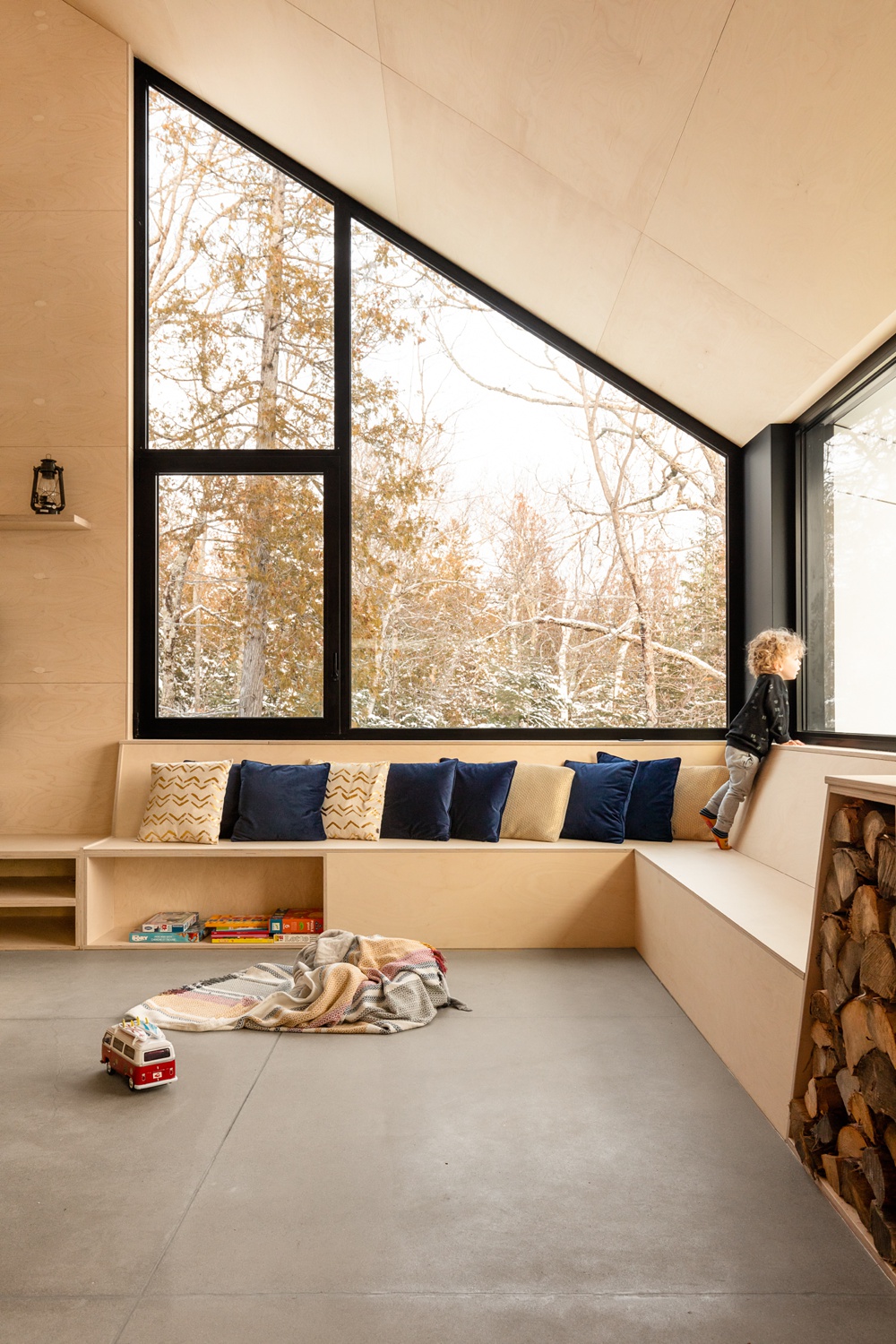 Back outside we get a good look at Cabine A in its natural habitat. From this perspective we can see the expansive view the house has from its little perch. I love the drastic dynamic range, from the bright white of the snow to the deep, rich black in the shadows.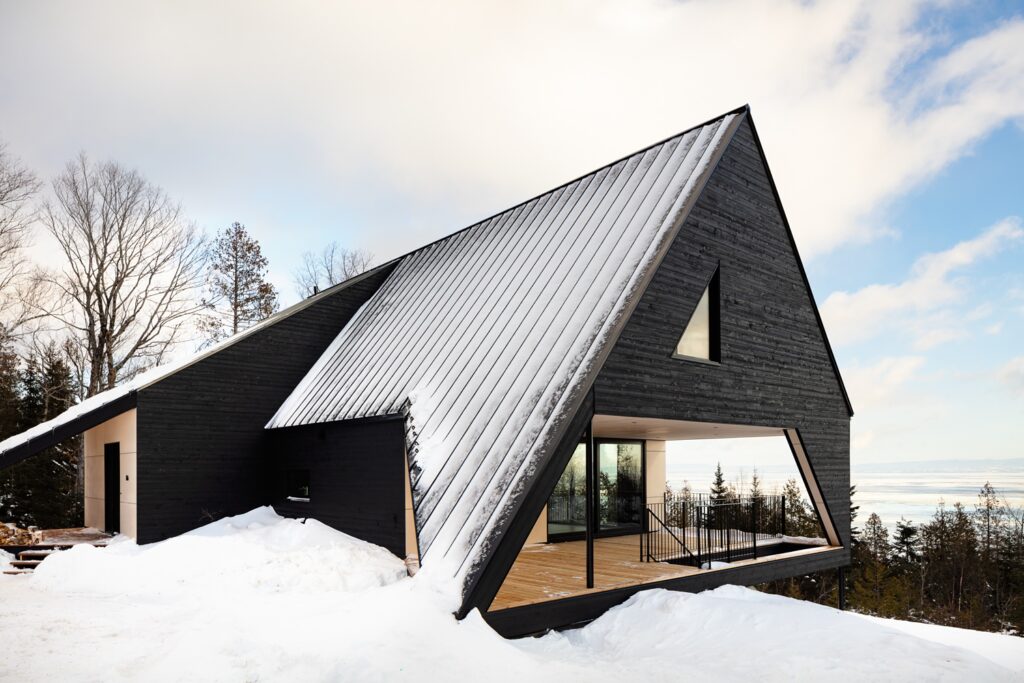 Here we get a great sense of place and a perfect wintery mood. It feels like we are trudging through the snow right up to the cabin. The contrast through color is perfect and inviting, with the yellow glow from the house popping out of the cool blue tones in the landscape and shadows.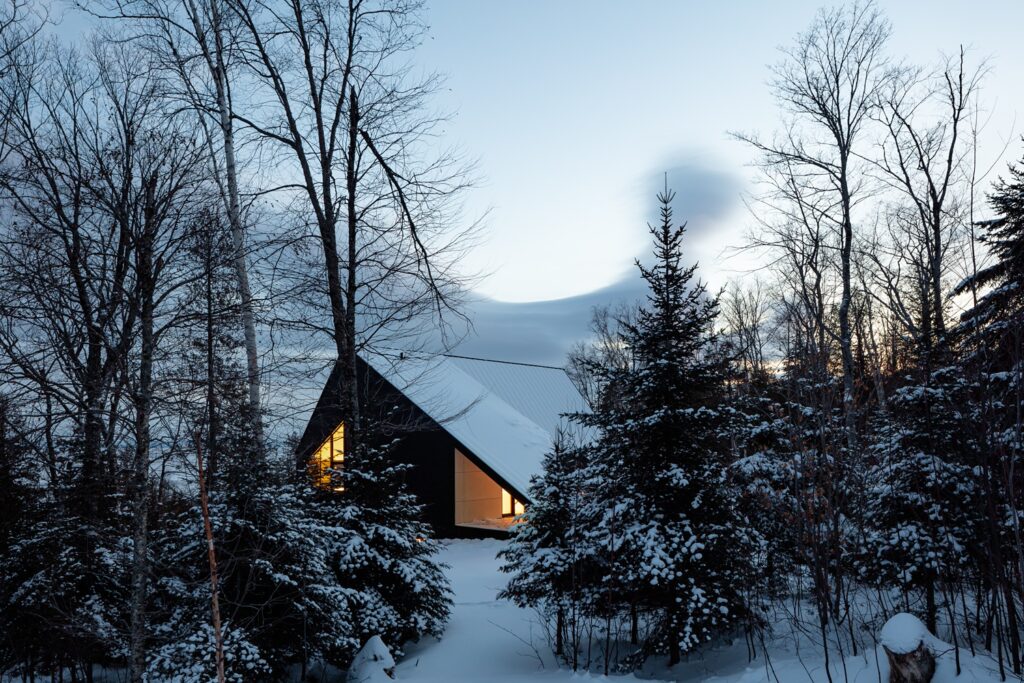 What a great project! Maxime did a stellar job photographing this angular beauty by Bourgeois/Lechasseur. If this shot doesn't make you ready to move to a snowy cabin in the woods, I don't know what will!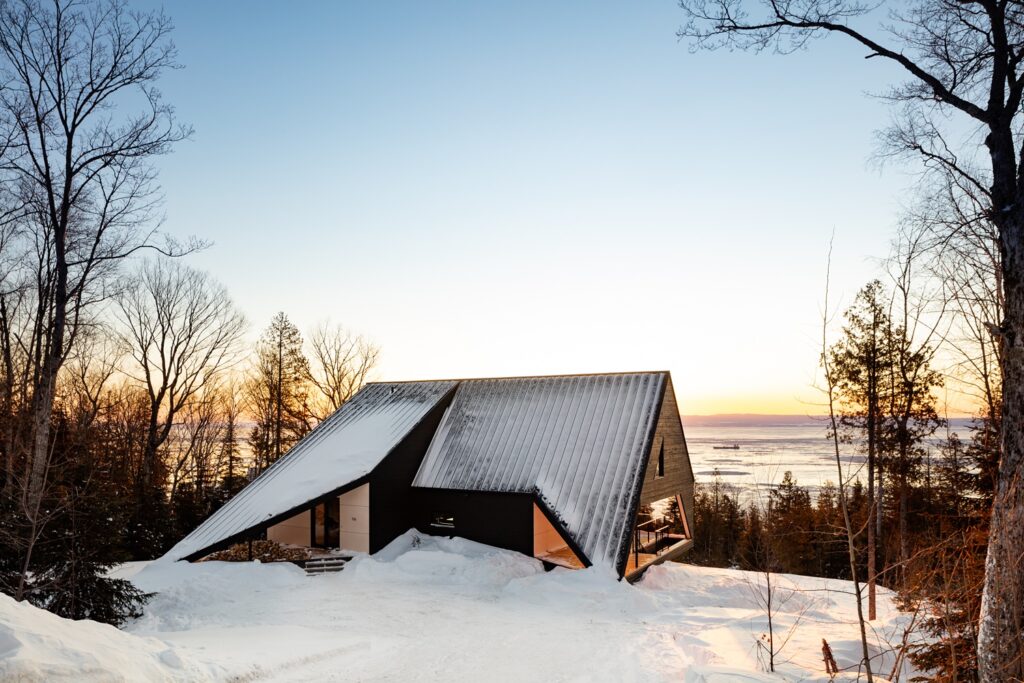 As always, you can see more of Maxime's work on his site maximebrouillet.org as well as on Instagram @maximebrouillet
If you have a project you'd like to be considered for Project of the Week, you can submit it here.