Explore This Lakeside Home in Laurentides with Photographer Raphaël Thibodeau
Project of the Week
Today we're headed to Laurentides, Canada to view a gorgeous lakeside home called La Tierce by Atelier BOOM-TOWN. Our featured photographer this week is none other than Montreal-based architectural photographer Raphaël Thibodeau!
Raphaël does such a wonderful job of creating quiet, thoughtful photographs of architecture, especially in snowy scenes. Let's jump into these wonderful pictures: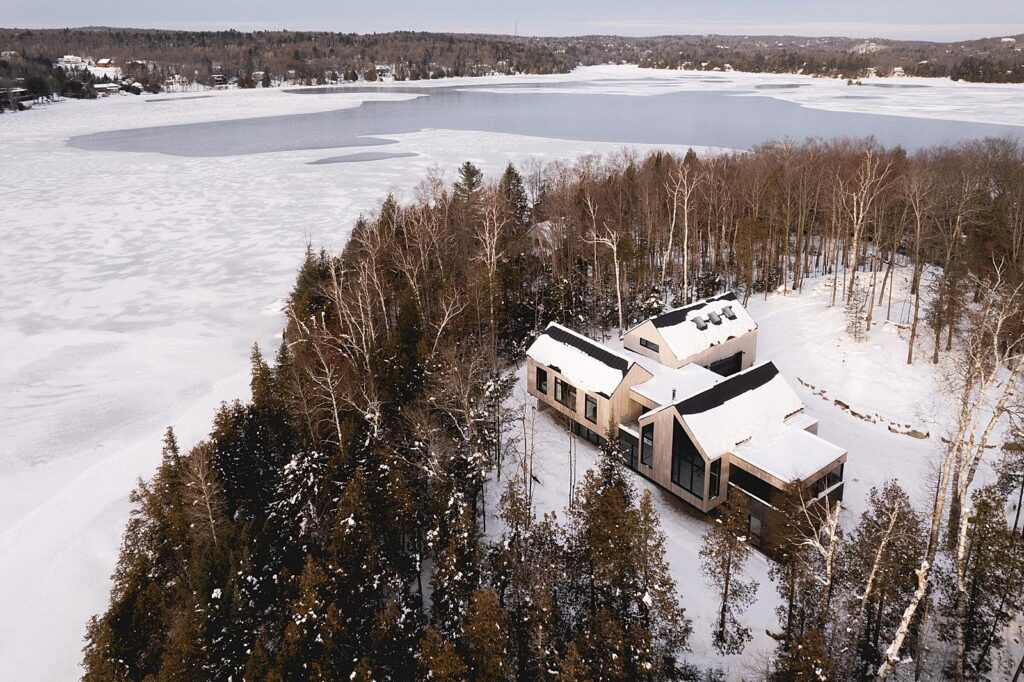 La Tierce sits in a private shroud of trees next to the edge of a Laurentian lake. The sloped lot allows for the home to have a broad series of panoramic views of the lake, woods, and cliffsides. The structure is made of up three primary volumes that are clad with beautiful cedar boards – a modern take on rural architecture from times past.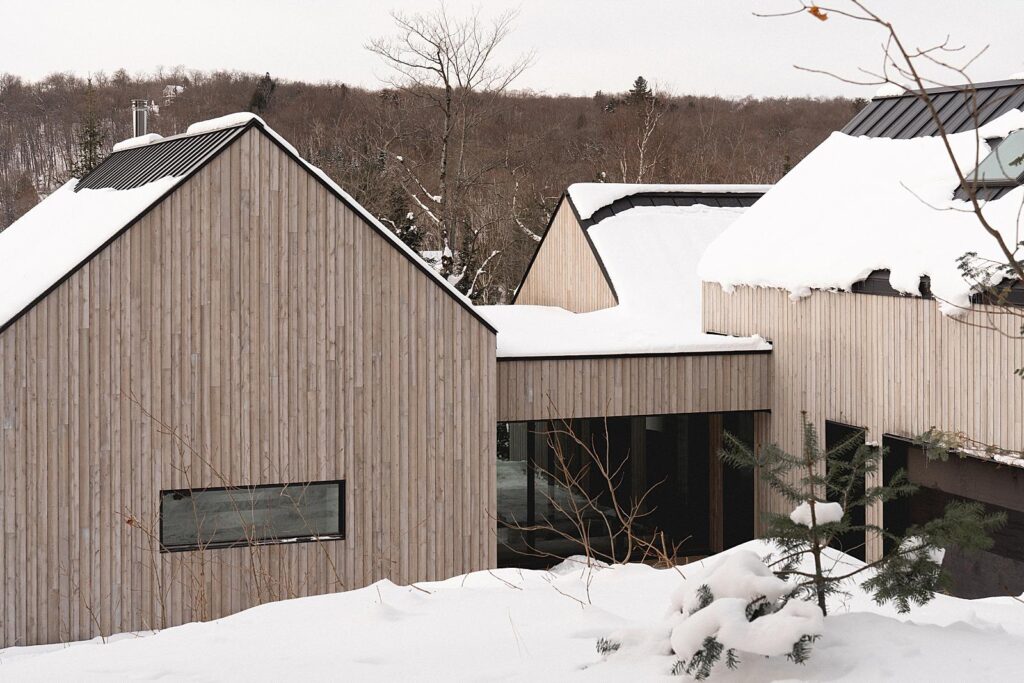 Raphaël is masterful at showing off the house as it relates to its environment. We see the volumes adorned in snow above, and below we are able to understand the landscape surrounding it.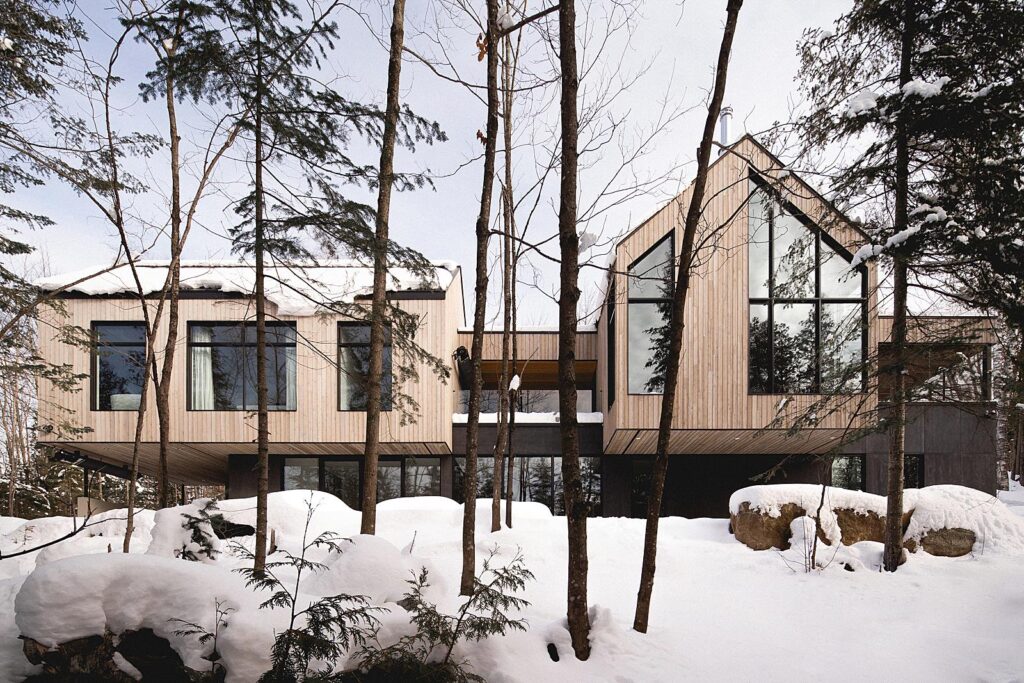 Framed by branches and snow, each photograph supplies plenty of context while still focusing on the structure itself.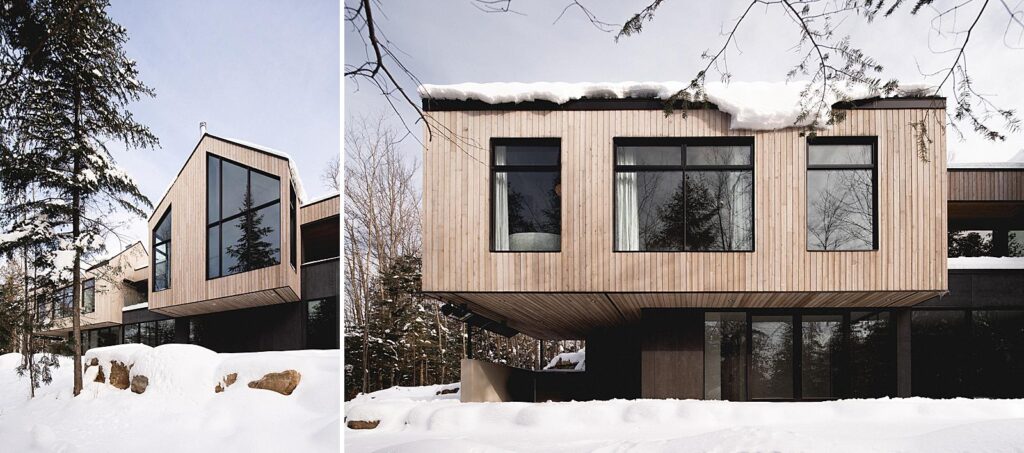 As we head inside, we are met with Raphaël's signature quiet, contemplative scenes. There is tons of mood, shadow, and sultry light.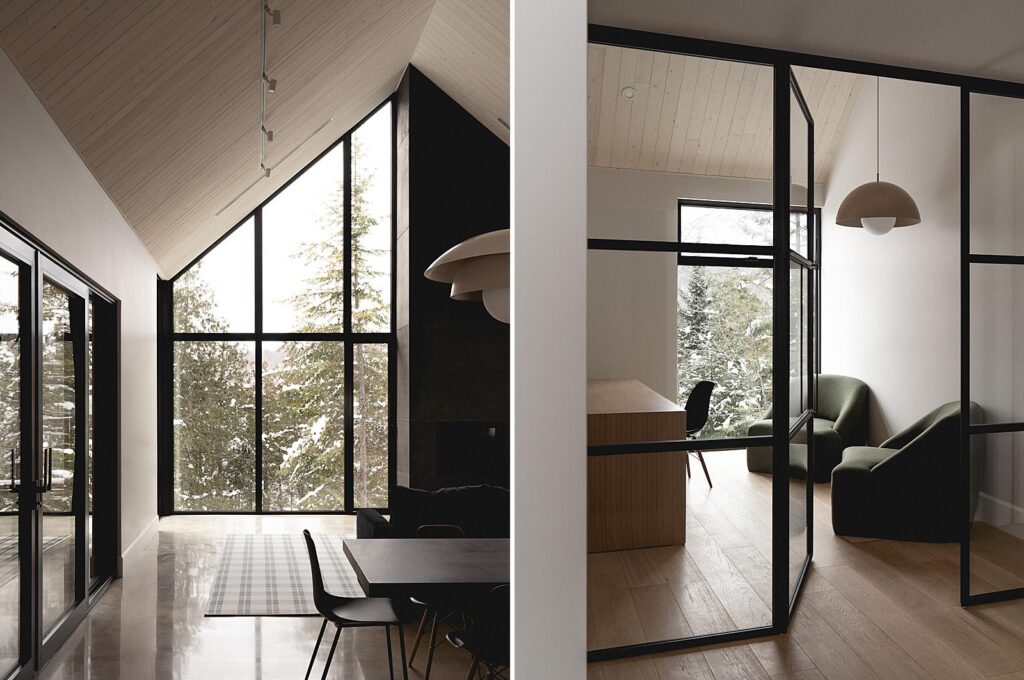 A nice one-point perspective here heightens the appearance of the linear elements in this scene. Our eyes ride the leading lines right through the frame into the window beyond. There is a lot of movement in this simple scene.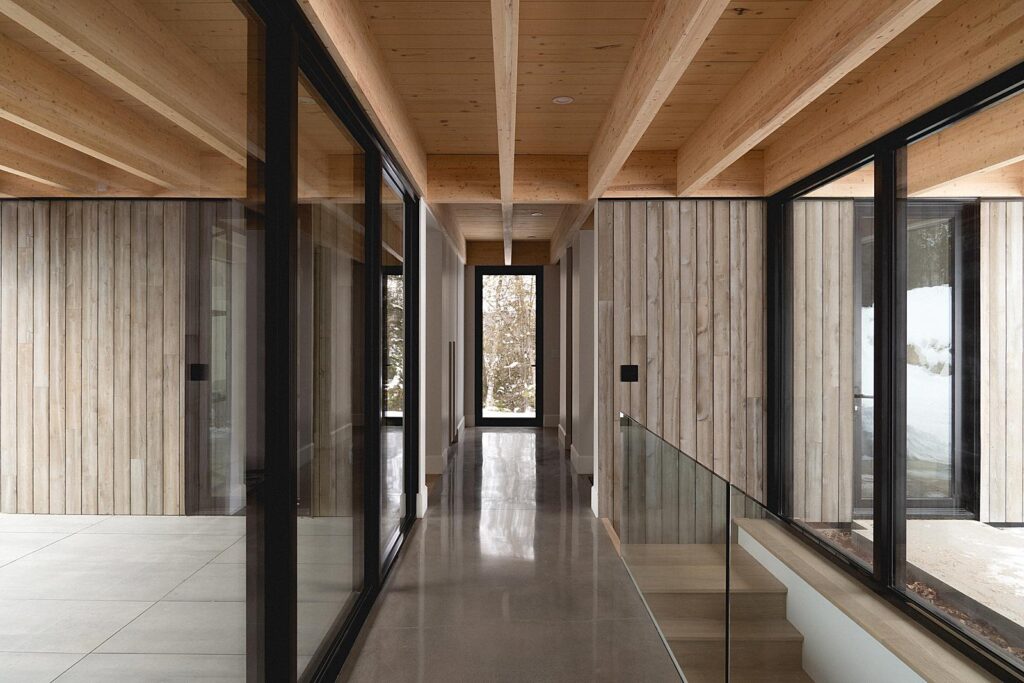 Raphaël's photographs are tidy but unfussy. They feel perfectly true to real life, not over-processed. Their simplicity allows the architecture and design to shine on their own.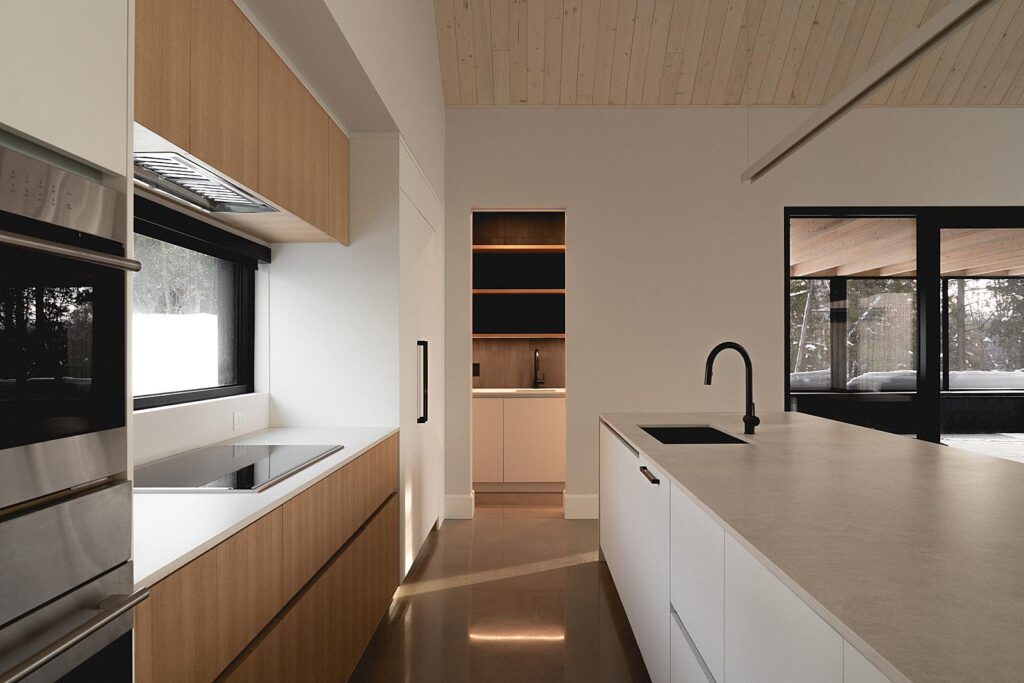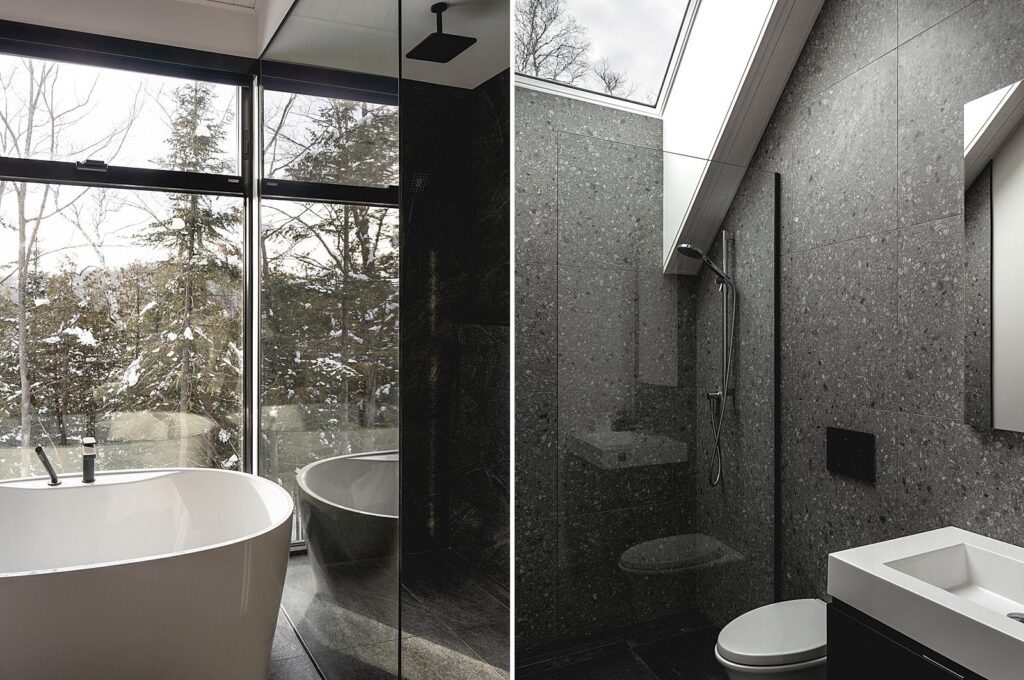 Seeing this home on a snowy day makes me feel as if we are really visitors there, stepping onto the property and viewing the home as it was intended to be seen.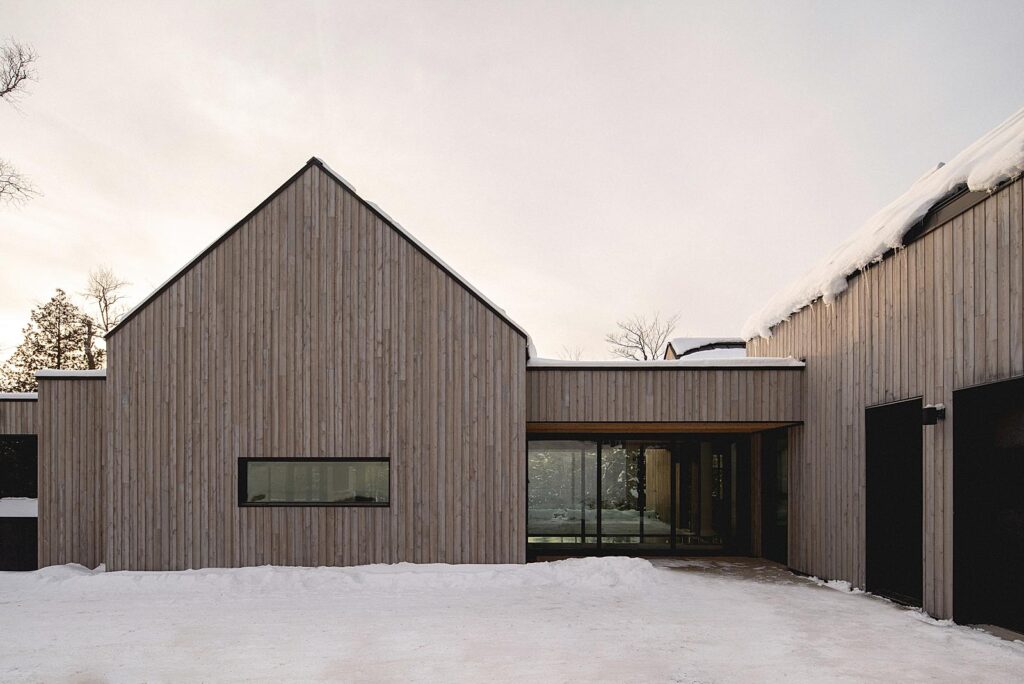 A giant thank you to Raphaël for sharing this set of photographs with us! What an understated, yet perfect project!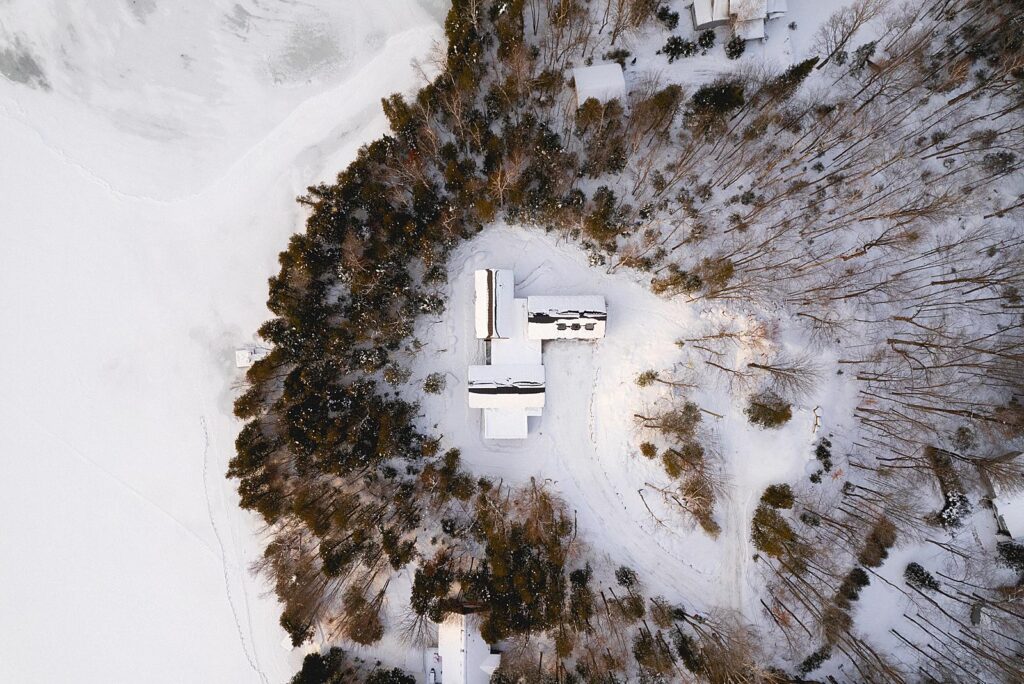 See more of Raphaël's work at raphaelthibodeau.com, and on Instagram @raphael_thibodeau.
If you have a project you'd like to be considered for Project of the Week, you can submit it here.