Meet Austria Based CGI Artist and Architectural Photographer Christian Pichlkastner
Interviews
Meet Vienna's Christian Pichlkastner – a man who wears many hats. Christian studied as an industrial designer and interior designer. He became a talented CGI artist and is now also an architectural photographer. His expansive knowledge of all of these fields makes him such an interesting person to talk with. Let's get to know him:
Kyrre: Christian, how are you?
Christian: I'm very fine, thanks for asking. I hope you are doing good as well.
Kyrre: Actually, I asked for a print of one of your pictures recently – I hope you will set up a print shop soon! 
Christian: I remember the picture you mentioned. I took it on the only snowy day in Vienna this season. Even though Austria is famous for the amazing winter wonderlands, snow in Vienna is very rare. I had an appointment on that day and I took a small camera with me. On that day I literally stopped every 2 minutes to take pictures and was so late to the meeting – I blamed it on the conditions. Everything looks better with snow!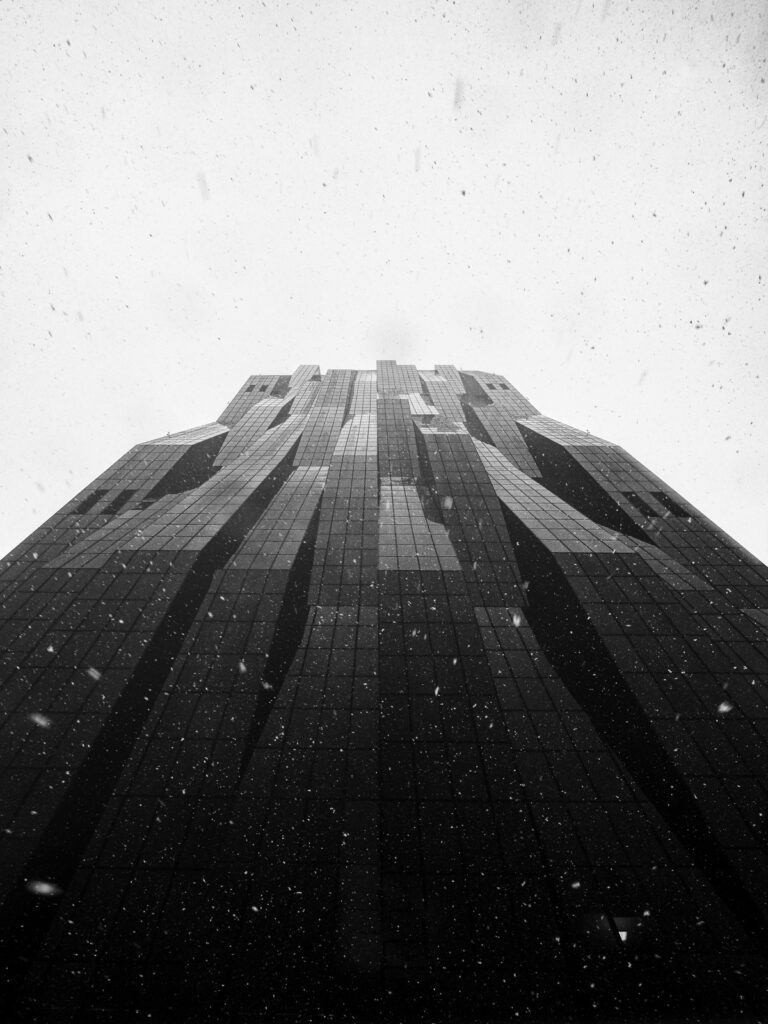 Kyrre: I love that picture! Could you tell me more about your background and how you got into architectural photography?
Christian: After earning a college degree in industrial design, I studied interior and information design. During my time there I was always obsessed with doing renderings. Creating something three-dimensional out of basically nothing was very fascinating to me. I started freelancing during my time at the university with a focus on architectural visualization and some graphic design as well. With architectural photography, I started a couple of years later – mainly because I wanted to use what I learned from photography to make better renderings – but enjoyed it so much that I stayed with it.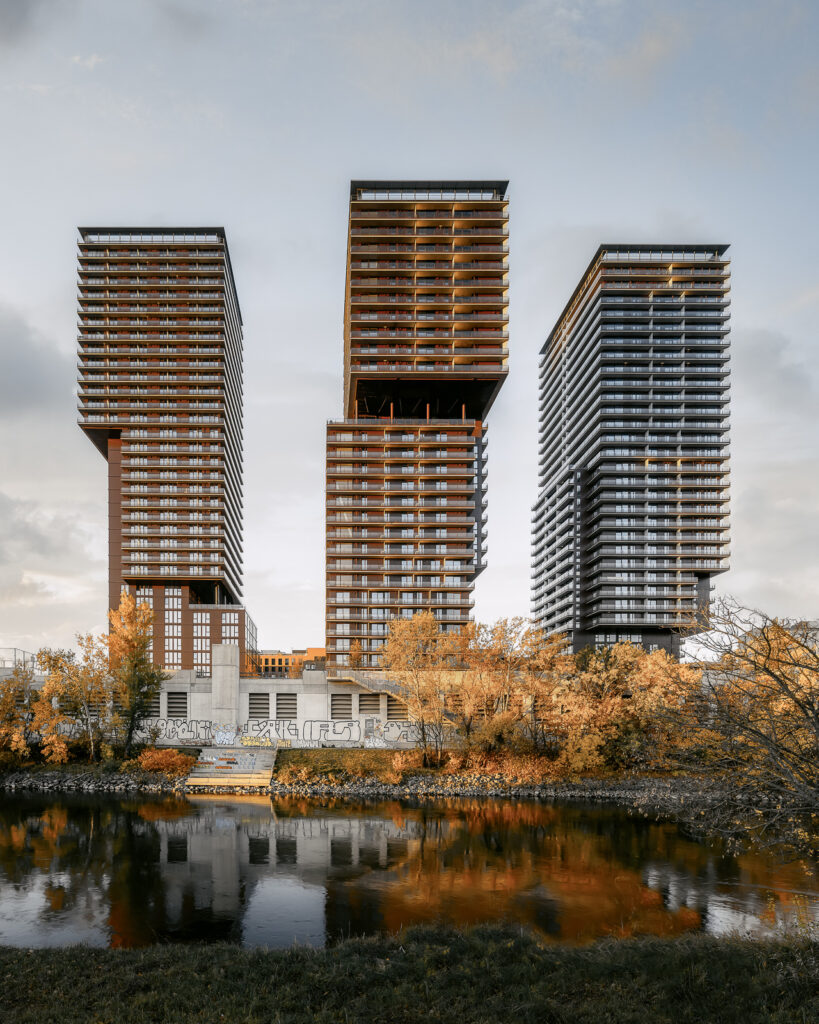 Kyrre: Can you tell more about the CGI work you do?  
Christian: Actually CGI is still my main Business. I'm specialized in producing so-called photorealistic renderings mainly for real-estate developers and architects. Sometimes I also support architects in architectural competitions as well where I'm in intense contact with the designers to make all their ideas and concepts visible. Gladly there is a small team behind me that supports me in doing all the production work. Because of that, I could take my time to learn about architectural photography and in 2020 it started to become part of my business as well. Now it's a mixture of both professions.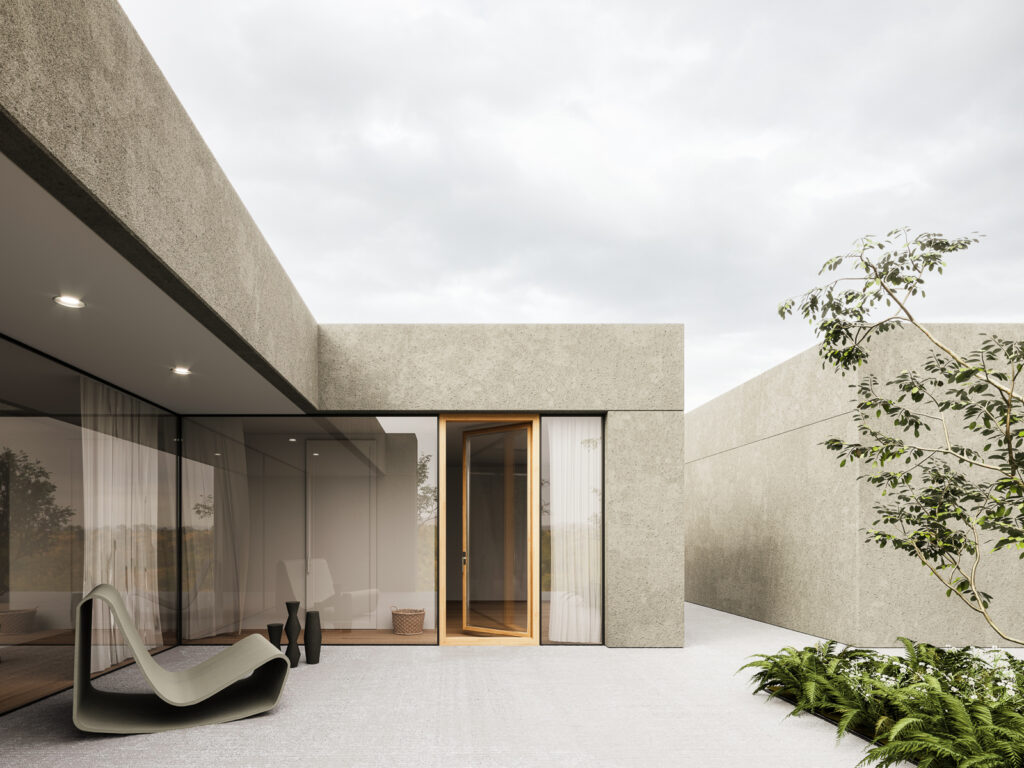 Kyrre: You have made a strong photography portfolio in a short time! How did you get your first clients and how do you see the market in Austria?
Christian: I got a lot of contacts from the university where I studied. I'm still teaching some courses there so I get to know a lot of new people every semester. I also get some projects through word-of-mouth. When you reached some kind of a base, I think it gets a bit easier and now clients are forwarding my contact information along.
I do some classic letter marketing as well, where I explain all the advantages of architectural photography and there I also refer to my portfolio. In the future, I want to do some social media marketing as well. Until now I have not had much experience with it, but I want to give it a try.
At the moment the building market here in Austria is very good. The construction industry is building a lot of new projects – like never before. Even if the photography industry here is oversaturated you can still find good jobs. But as many of you know, it's always a good idea to not concentrate only on one pillar, with three you stand safe 😉 So the mixture of CGI, photography, and teaching let me sleep peacefully.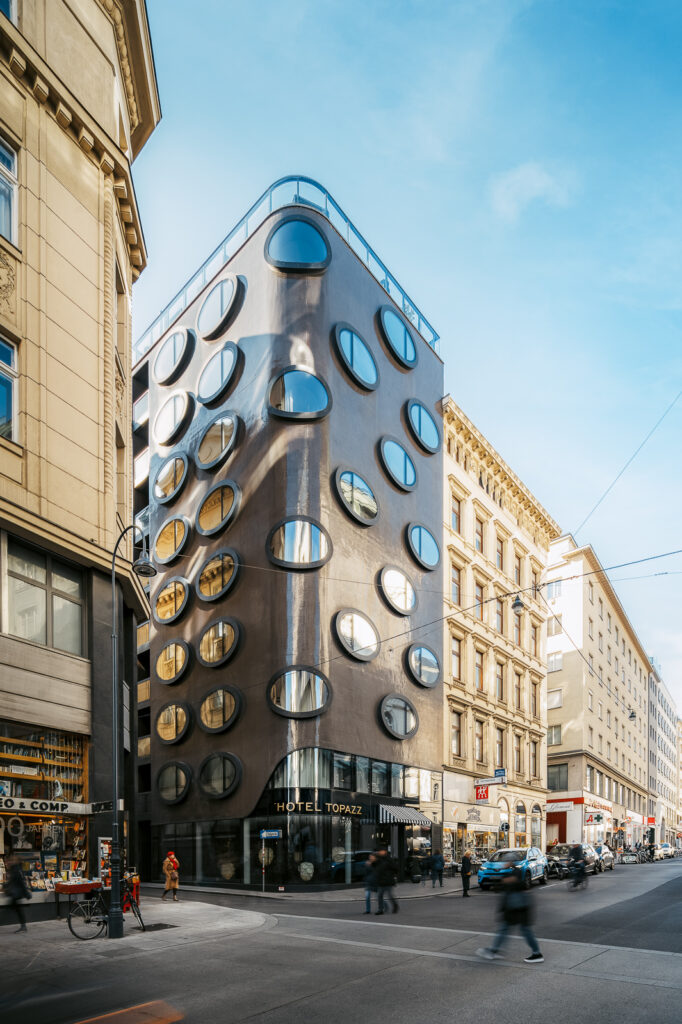 Kyrre: What kind of projects do you photograph? And are there some projects you don't do?
Christian: Actually I get always very different inquiries about architectural projects but I don't do any real-estate or commercial and hotel photography.
For me, every project is something new and challenging. Everything still feels new and very interesting to me. With every shoot I learn new stuff – whether it's how I pack my gear to set up everything faster or finding new possibilities for compositions and perspectives. I shoot big skyscrapers and also small homes and I like how you have to react differently on each project.
Recently I had the opportunity to work for a landscape designer, where the main focus was very different from the projects I did before. I think specializing in one topic and getting a pro is a very good idea on one hand. On the other hand, I think having a look at other kinds of photography helps to find new or other ways to shoot and keeps the creativity level high. In my free time, I do a lot of landscape and nature photography and I think this definitely has also an impact on my work as an architectural photographer. 
Kyrre: Yes, I'm also a big fan of landscape photography. There is so much you can learn from landscape photographers, and their community is huge! What is your process when arriving at a project? Could you share some insights into what you are doing?
Christian: Of course. Like many others, I try to observe the side very well. It depends on how much time I have but I really enjoy discovering every single corner. Sometimes I start to shoot straight away, for instance when there is an awesome sunset and I'm afraid that on the shoot day there won't be one. I think it's better to do at least some solid scouting before. Actually, before everything, I try to get as much information as possible about the project, so when I arrive I already know a lot of things and I'm faster with the scouting work.
I look up the area on the internet before, analyze the surroundings and the position of the building, and of course, I check the weather. I definitely have a hate/love relationship with the weather. In the 3D world, you can do whatever you want but in the real world it's sometimes really challenging for me to get good results. I try and learn how to get some good images out of many different conditions. 
The use of the building is also always very important. With this information, you can start to create a story around the project that you later tell in your pictures. Placing people or objects that fit the scene for instance – no advertising here but I learned a lot from Mike Kelley's tutorials regarding that topic.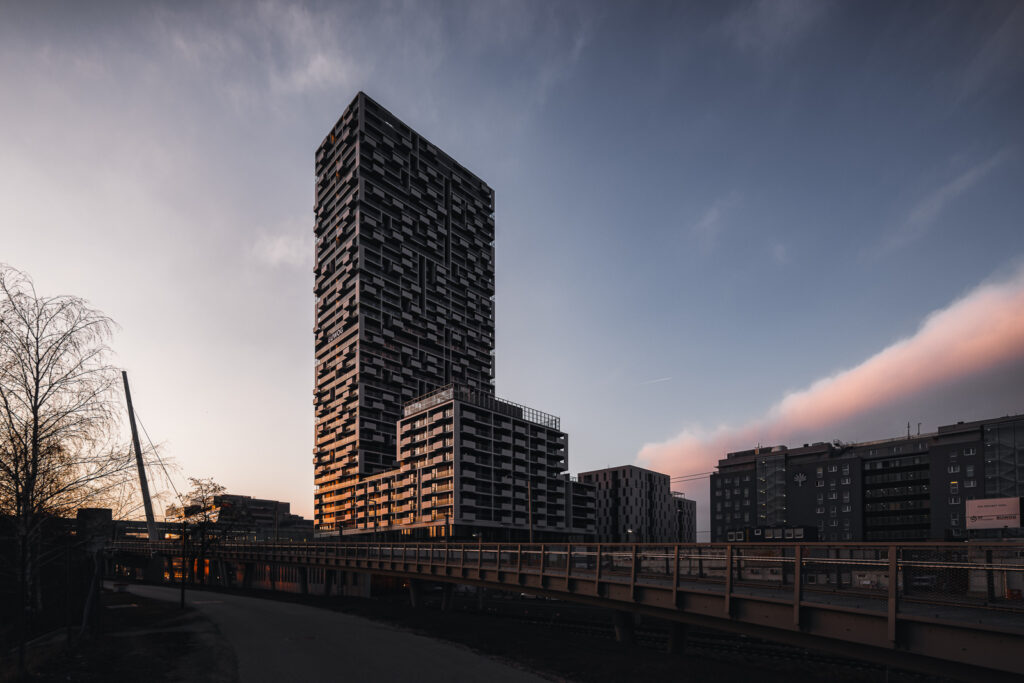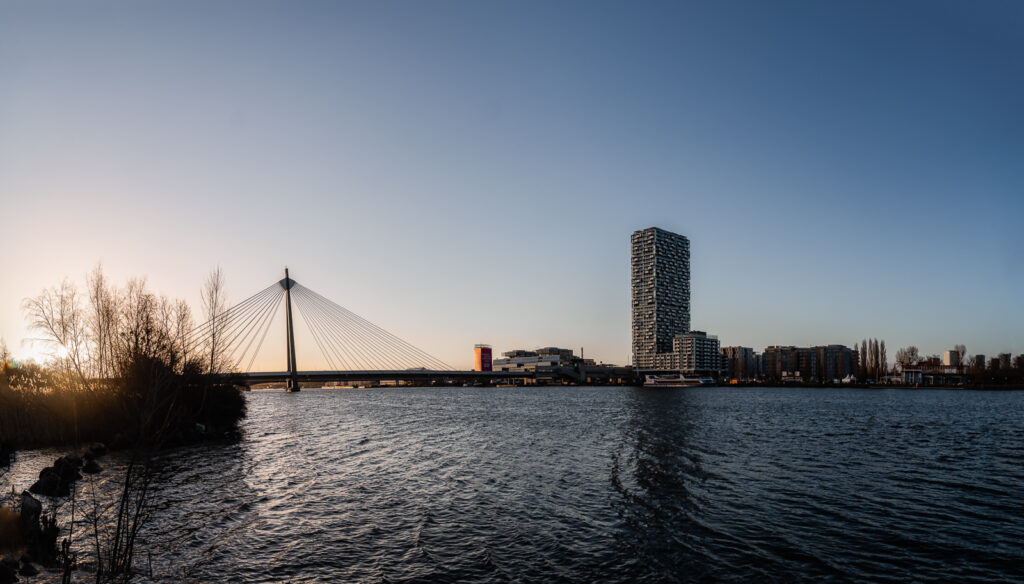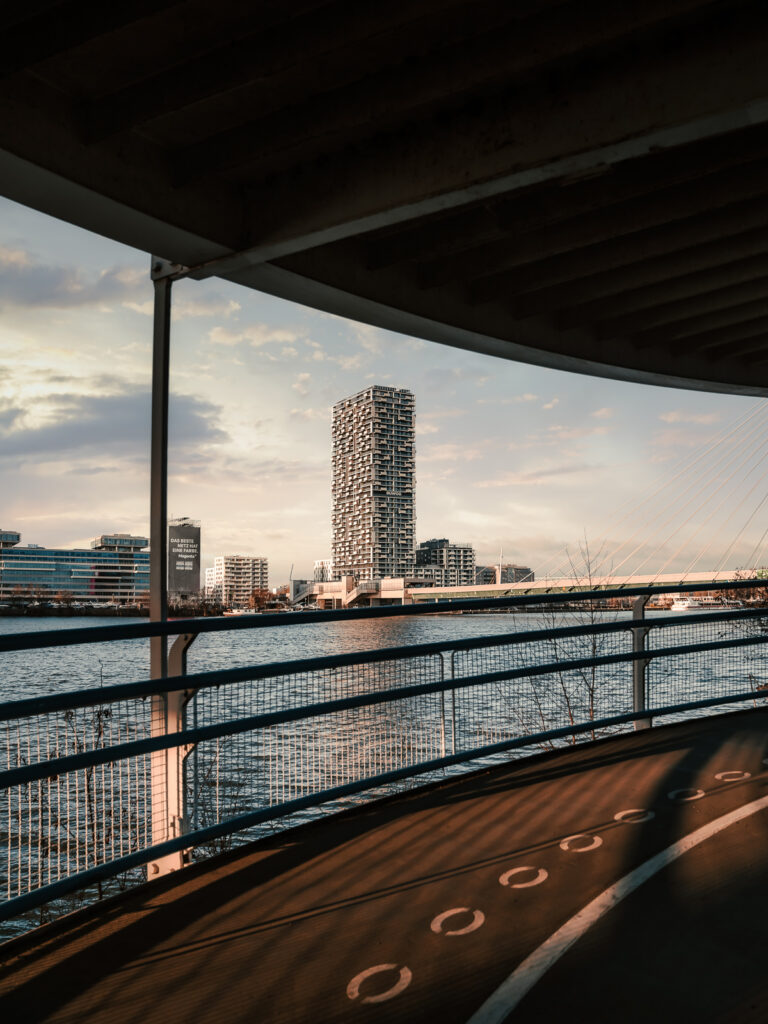 Kyrre: That's good to hear! What kind of equipment do you use, and what's your favorite lens? 
Christian: Until now I worked with a Sony a7iii with an adapter from Sigma for the 24mm and 17mm T/S lenses from Canon. For scouting, close-ups, and detail shots I use 24-70mm f2.8 lens from Sony. It's also very good for portraits. I got a tripod and geared head from Manfrotto, some ND-filters that I basically never use, and a remote shutter.
For some projects I use the DJI Mavic 2 as well and that's it so far.
A couple of days ago I got the Canon R5 and I'm really hyped about that camera. I needed anyway a backup camera but I guess that the Canon will be the main and the one from Sony the backup. The sensor really impressed me within the first test shots. It's hard to tell which lens I like the most because of all the different situations I shoot, all of them do their job very well. I heard that sooner or later are new T/S lenses coming for the new Canon system, I'm definitely interested.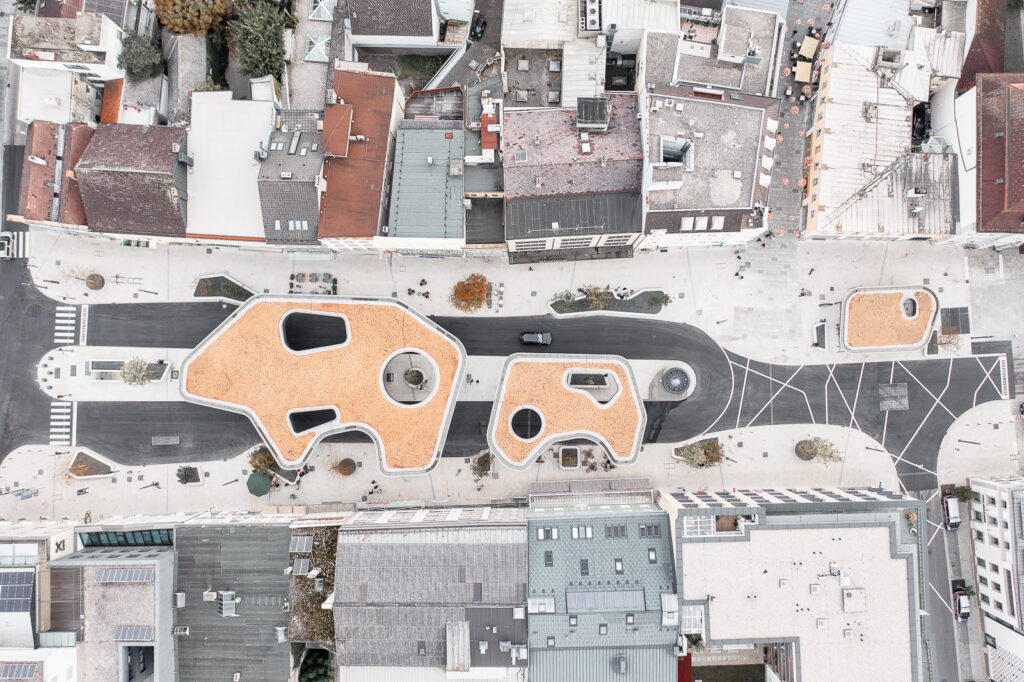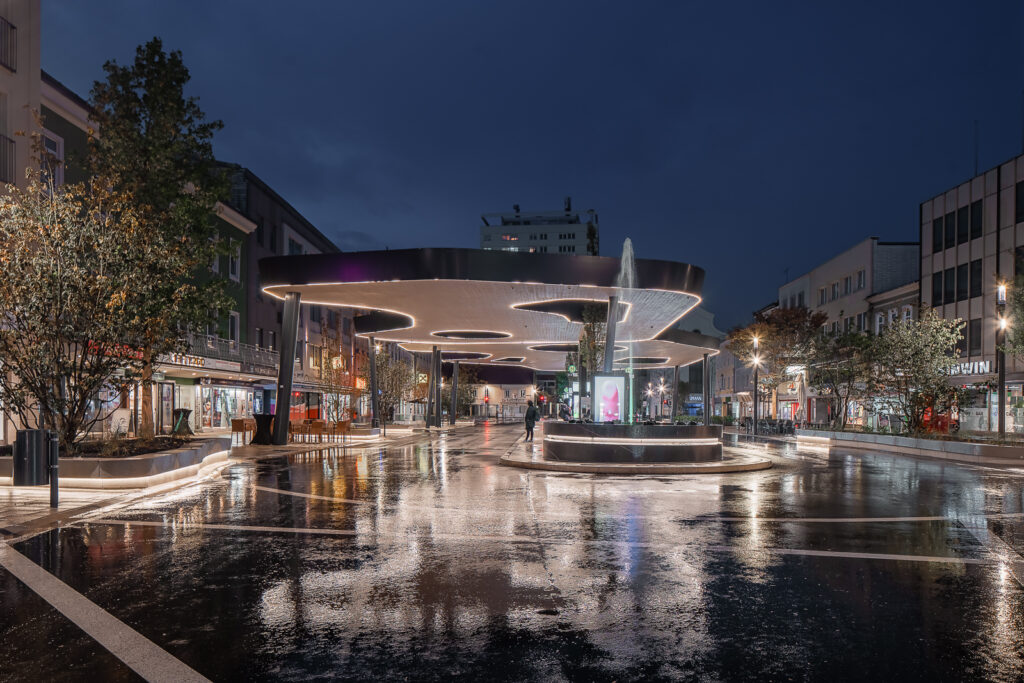 Kyrre: I'm keen to try the Canon R5, I've heard only good things about it. Where do you get inspiration for your work? Is it solely from other photographers, or other art forms as well?
Christian: I'm looking every day at a lot of pictures and besides inspiration, I think it also trains your eye and feeling subconsciously. Of course there are some photographers whose work I really enjoy going through – Tom Blachford, Tony Kelly, Fernando Guerra are some very great photographers I follow. I love their "contrasty" style and the way they use colours and composition.
I also like to look at the old masters like Rembrandt – you can learn a lot about light and atmosphere from them and of course movies are also a great source. On my hard drive, I have a references folder where I backup work that I try to simulate and learn from it. Last but not least I would like to take the opportunity to thank Gyorgy Palko for all the advice he gave me. What a kind person, I learned so much from him. I'm very inspired not only by his work but also by his way. He is a good example that with passion and hard work everything is possible in our industry.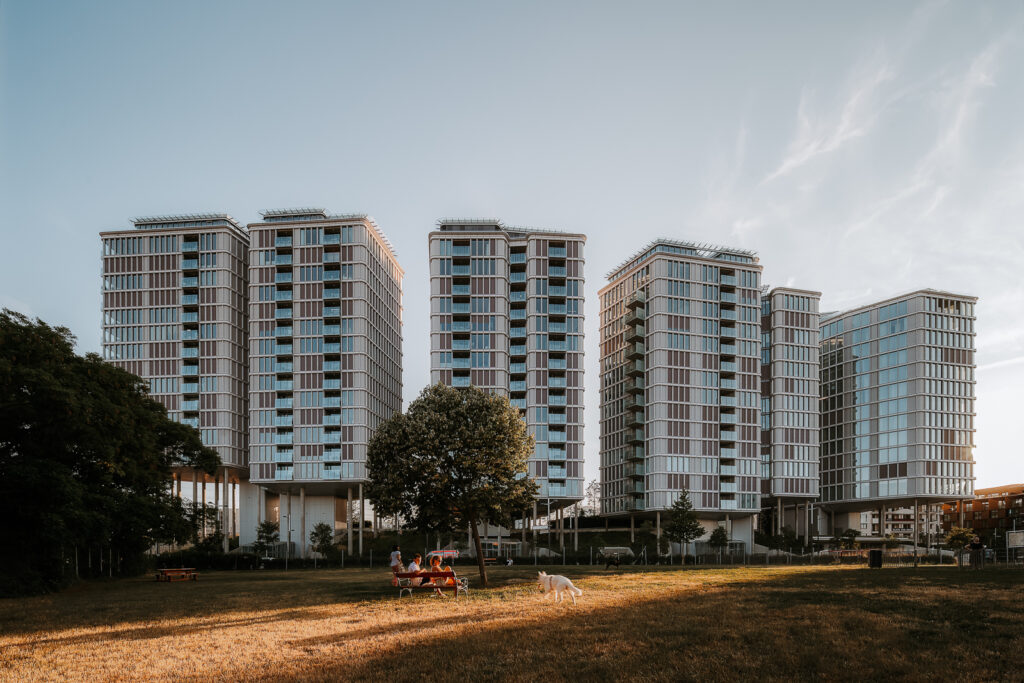 Kyrre: György will be happy to read that!
Let's talk about your approach to interior photography. Do you use artificial lighting? Please elaborate on your process. 
Christian: For interior photography, I just use the available light like daylight and the interior lights – no flashes so far. Actually, it's the same game in my rendering workflow where I mainly use the sun and the lamps. I completely avoid additional illumination to get a natural look, and I don't want to make a complicated setup, rather just focus on the main subject and goal.
I try to balance the light with different exposures I took before and use masks to put everything together. 
But in the future, I definitely want to try some "light-painting" techniques and see if this is something that fits my workflow and projects.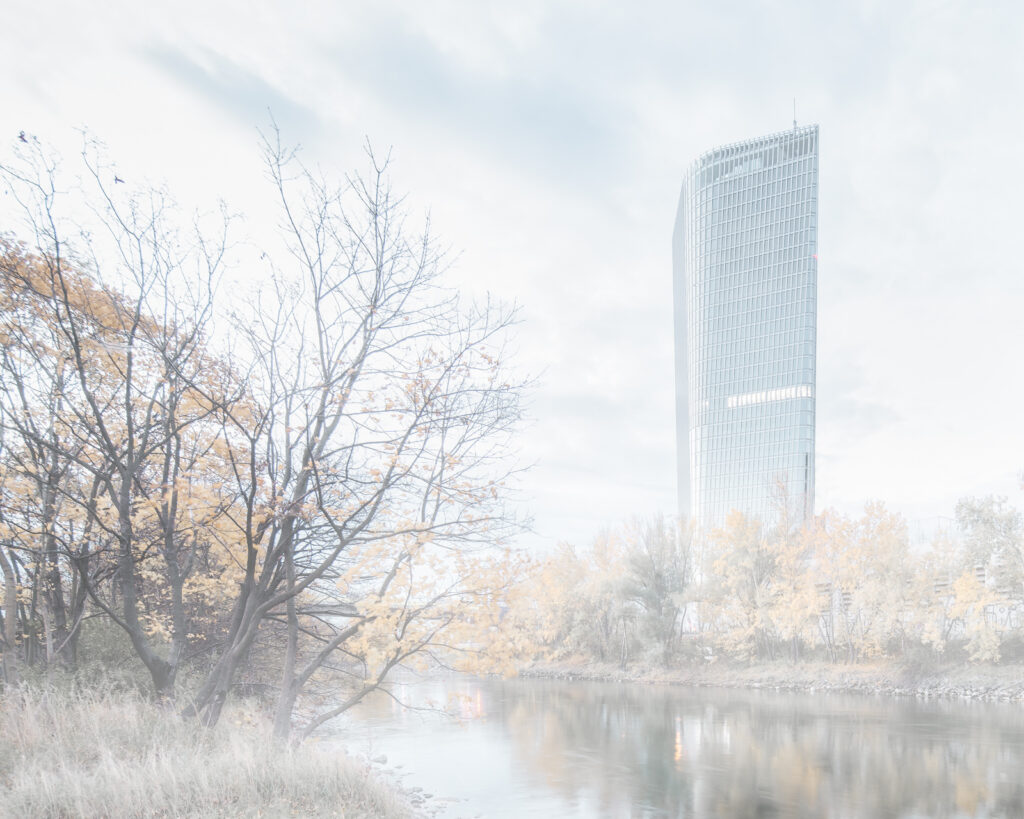 Kyrre: I really like the style and feel of your images, and it's easy to recognize. What is your process when you get back to the office and start your post-processing? Do you have some post-processing secrets you could share with our readers? 
Christian: It makes me very happy that you recognized some kind of a style. Developing a unique style is something that I was always aiming for. I think that I'm still on my journey and with every project, I define the style more and more. Of course, my knowledge from CGI helps a lot because of some different approaches and tools. 
I don't know any "secrets" that you cannot find on the internet but what I implemented recently in my workflow was Luminar AI from Skylum Software. It's similar to Lightroom but comes with a lot more and different tools. I use very very very slightly the Orton effect and the mystical effect to get a particular look, it creates some kind of a soft and plastic look. But use it really slightly. If you overdo it, you will get a very "dreamy" look, which I don't like in architectural photography but with landscape shots, it's sometimes great. Another thing that I always edit is the blue tones of the sky – for me, it's the base of creating a certain style in the project.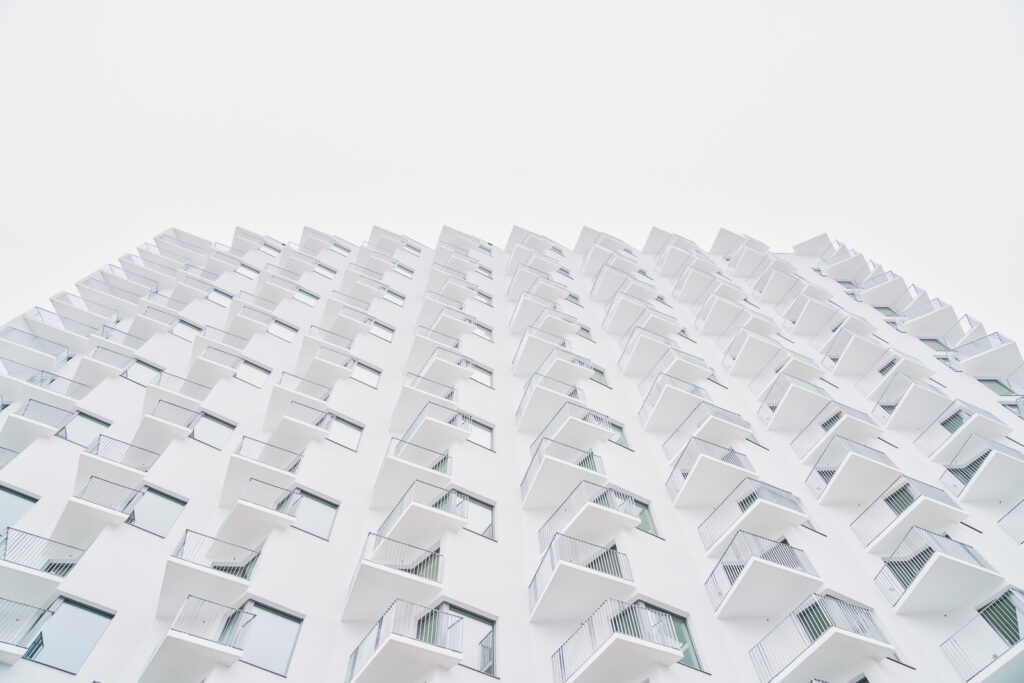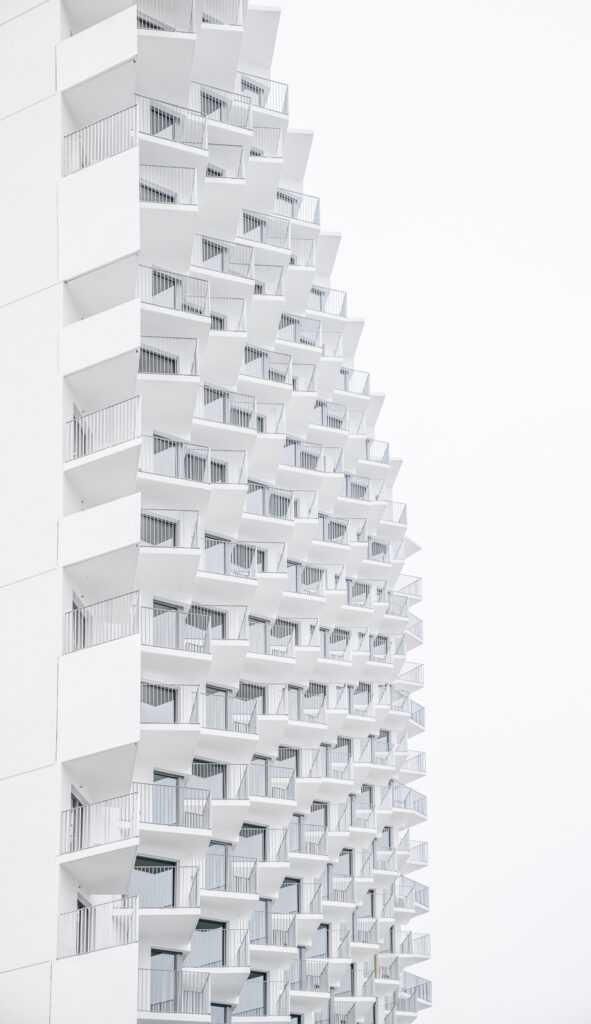 Kyrre: How does your CGI work influence your photography, and the other way around? 
Christian: As already mentioned I started with architectural visualization a couple of years ago and always had the feeling that I'm missing something or doing something wrong. Photography helped me a lot in understanding light and composition. In the 3D world, you are basically free to do everything – in the real world you have to handle the situation like it is and you have to observe very carefully the side when you arrive at the project. Everything I learned from photography I try to implement into the CG workflow and the other way around. Now I got to a point where I'm very happy with the results in both professions. 
Here is a little story to give an example about how different the approaches can be. I saw a before and after story from Gyorgy Palko on Instagram where he removed the wrinkles of a blanket on a bed in a hotel room. I wrote him that in CGI we put a lot of work to get those realistic wrinkles on blankets. He replied something like "are you crazy, you cannot do that, the customer won't buy that" Long story short – In CGI you are likely to overdo everything to make it as "realistic" as possible and you are likely to lose the focus and get lost in details. So, photography also helped me to concentrate on the main subject and goal.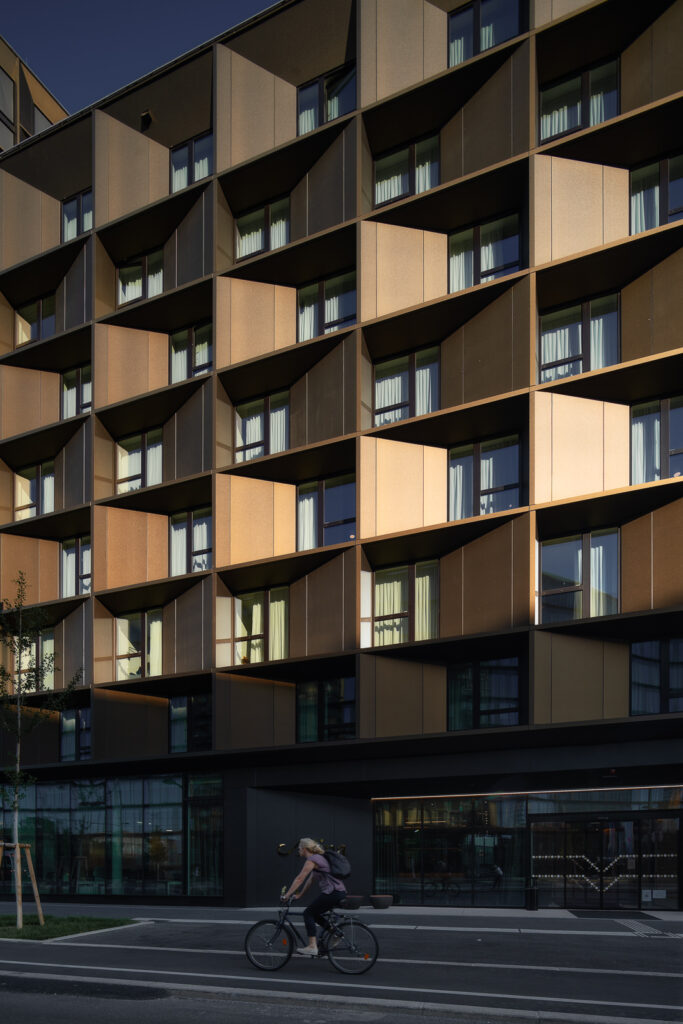 Kyrre: It's strange how we sometimes strive to make it look too perfect when taking pictures, and it's the other way around when you make CGI. How do you work with your compositions in photography? And do you learn from CGI work, or is it the other way around — that your CGI work gets better with your photography? What do you look for in a composition? 
Christian: I try to concentrate on one main character in the image, I avoid making it too complicated. I basically follow the main "rules" like the rule of thirds, symmetry, repetitions, leading lines, and many more. Of course sometimes breaking those rules is a better idea. So no big secrets here. I think the ability to recognize certain features is the key. Around that, I start to construct the composition. My education as an interior designer definitely helps.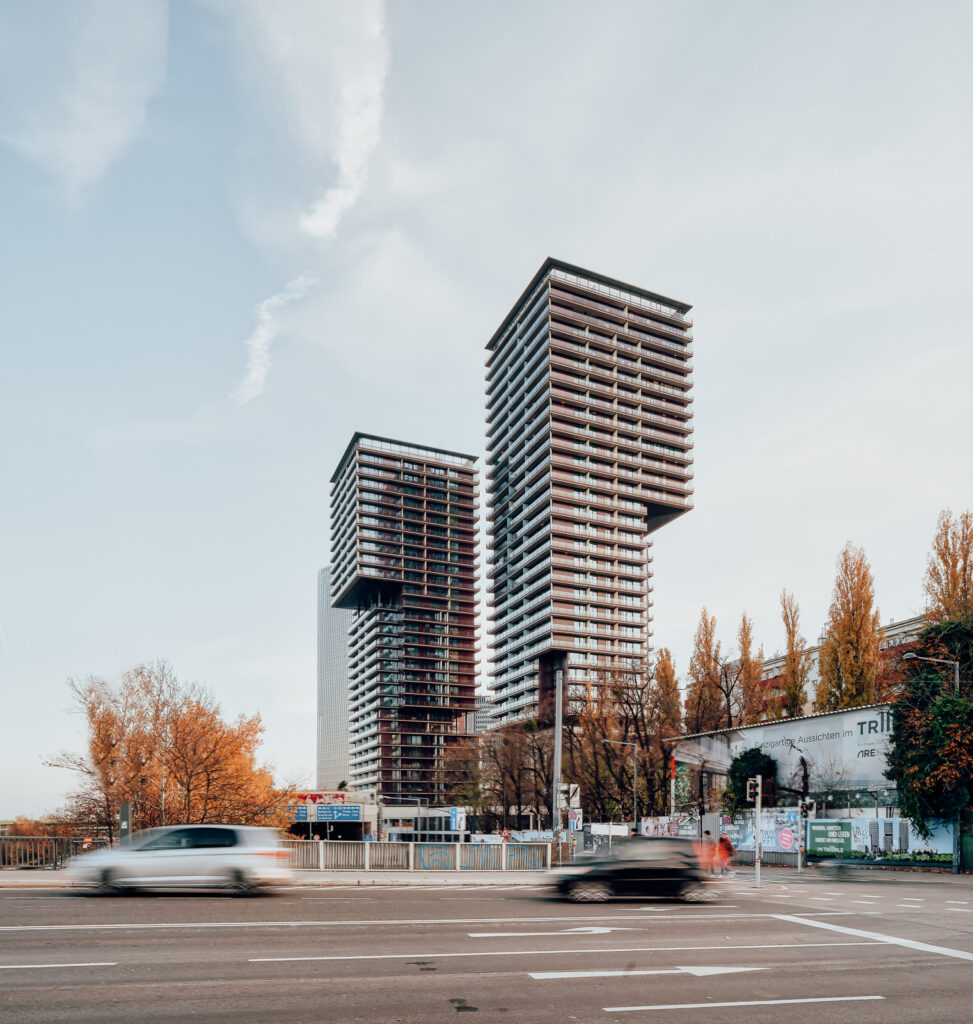 As mentioned before, I learned a lot about CGI when doing photography and vice versa. Sometimes I have the feeling that the border between those two professions is getting blurred more and more. Since technology is developing very fast and a lot of AI features already exist, creating images is getting faster and easier. With that technology, you can concentrate more and more on the image itself without losing yourself in complicated tools. For instance, the new sky replacement in Photoshop works so well for me and it saves so much time in my workflow – I hate doing selections by hand since in CGI you get every mask automatically. The new Lightroom comes with some awesome new masking features that are boosting my workflow as well. And I'm sure in the future we will get more and more of this awesome stuff that helps us to do our work better and faster.
Thank you, Christian, for taking the time to talk to us. Have a look at his Instagram where he posts both photos and renderings, and also his webpage.