György Palkó & I Talk Business, Personal Projects, and Workflow in Our Latest Interview
Interviews
György Palkó is an architectural photographer based in Hungary. He has recently published his own book about architecture in Budapest 2000-2020. György is also a staff writer here at APA. So enjoy this interview where he and I get into how he started out, how his business has grown, his favorite buildings, and much, much more.
Kyrre: Hi, how are you? 
György: I'm very well, and I'm excited to be interviewed by APA.
Kyrre: I'm a fan of your work, and can't wait to get to talk to you. Can you start by telling us about yourself? 
György: "Father, husband, and architectural photographer – these three roles fill my entire life," is how I introduce myself on my website, and it's quite accurate. When the first Covid closures took place, I started running, and I haven't stopped since. Last year, I ran a total of 3,614 km, and quite serious competitions piqued my interest.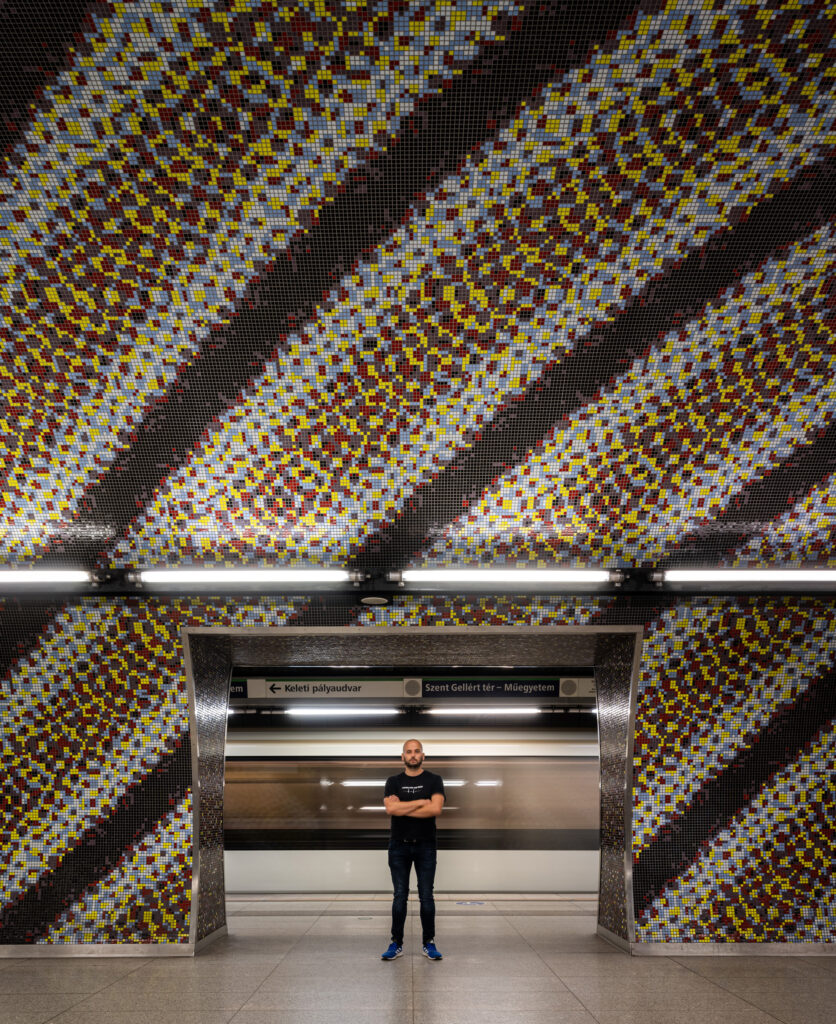 Kyrre: That's very impressive! Please tell me, how did you get into architectural photography? How early did your interest in architecture and photography start? 
György: After our wedding, we bought a Nikon D3200 camera with an 18-55 kit lens with part of the money we received as a wedding present. As a newly married husband, I started getting acquainted with photography, so instead of photographing girls, I started with something completely different – amateur pictures of the buildings in our place of residence, which I then uploaded to Facebook. That's when I discovered tutorials on YouTube and watched a lot of Serge Ramelli's videos, which helped me get to know Lightroom and the basics of photography. It quickly became clear that I wanted to work with companies, and around that time, I came across this video: 
This was my first encounter with Mike Kelley's work, and I watched this video at least 20 times.
Kyrre: Those videos are great for photographers wandering into the field of architectural photography. Who has inspired you in your development as a photographer? 
György: My first inspirations were Serge Ramelli, Tamás Bujnovszky (a well-established Hungarian architectural photographer), and Mike himself. I also follow the work of many great photographers, such as Andy Macpherson, Doublespace, Ema Peter, Joe Fletcher, and Simon Devitt.
Kyrre: Those are all great photographers I think everyone should check out. What's your favorite building that you have taken pictures of? 
György: San Siro – the home of AC Milan. I took some iPhone images only when I first visited it last year. I've been a fan since 1994, so that was a special moment, but not related to architectural photography. I have some favorites:
Hungarian House of Music, Budapest – Sou Fujimoto Architects – I'm currently writing a long article about photographing this project.
Bosco Verticale, Milan (IT) – Stefano Boeri Architetti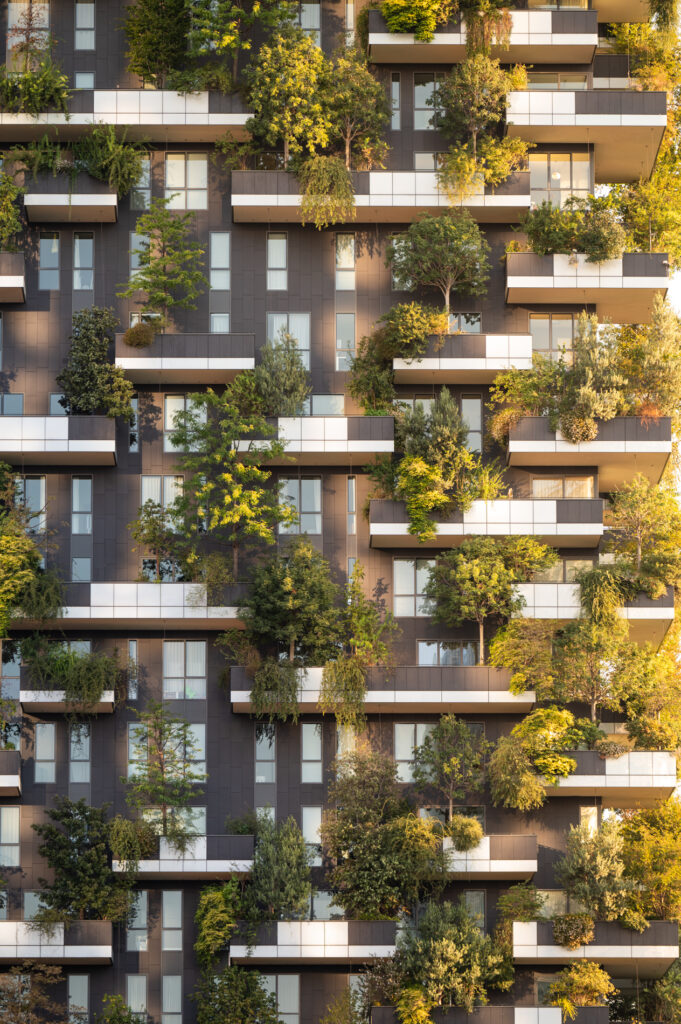 Business
Kyrre: Let's get into the business side of things. How is the market for architectural photography in your country, and how do you see your business going forward? 
György: Hungary is a small country with a small market, but there are some amazing buildings to photograph. Most architects are very demanding and willing to spend money to have their buildings properly photographed. The number of people involved in architectural photography is limited, and we all know each other. Fortunately, even though in many cases we compete for the same clients, I have a very good relationship with several of them.
I encounter very diverse tasks. In addition to photographs, we also make videos. We work for architects, interior designers, construction companies, and we also create reference images for many specialist areas such as shading technology, window and door companies, and companies dealing with office equipment. My team has expanded to three people since last year because, for example, in the case of construction orders, we must be available with very short deadlines. I am currently working to raise my profile in Hungary to the European level and to have as many international commissions as possible.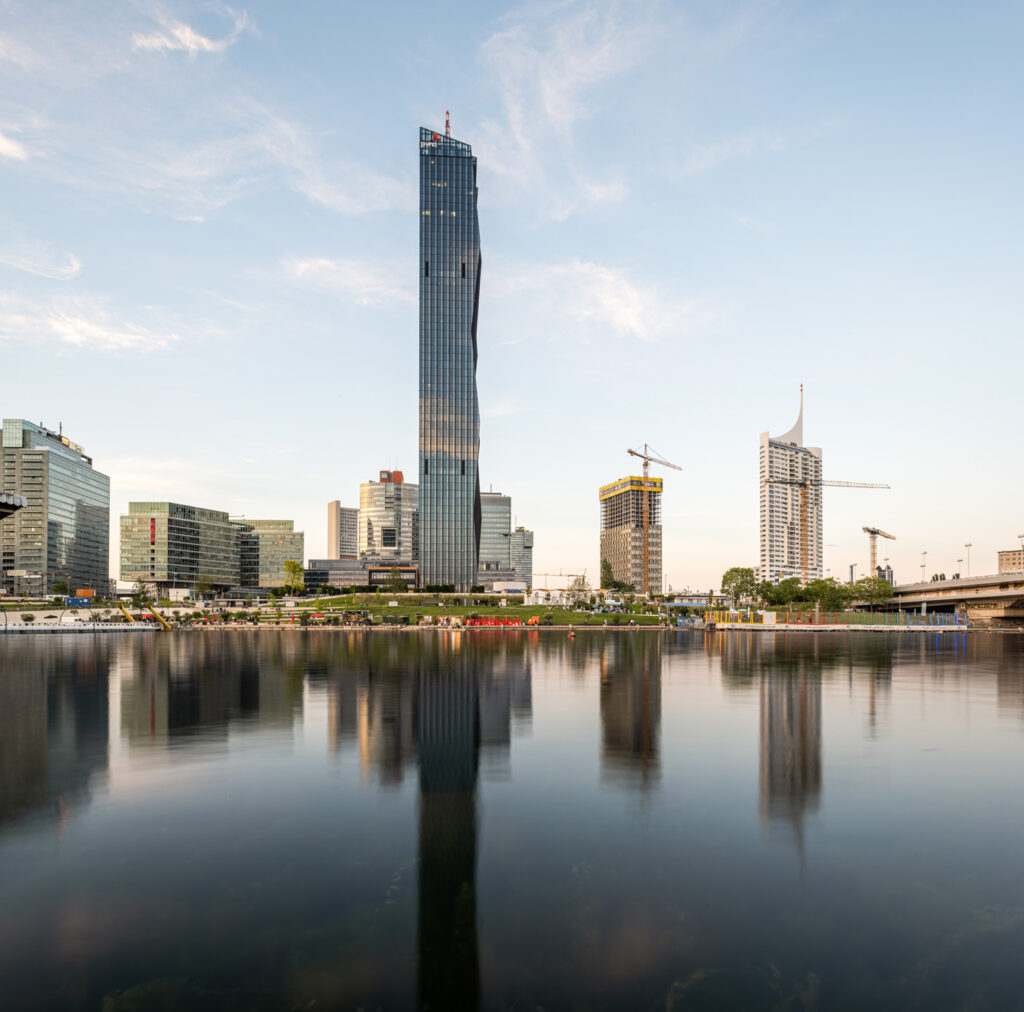 Kyrre: You say your business has grown to three people now. How has the business side of your business developed since the beginning? Do you do things differently now than you used to?
György: I started with only two regular clients and ended up in amazing places at the beginning. I got lucky with the start, but after that, it was a hard grind until I reached a point where I needed some help. I teamed up with János Marozsán, who is sometimes my assistant but mostly my videographer who creates all our motion captures. Business-wise, the greatest development occurred around usage rights. I'm more thoughtful about how I prepare an estimate and how I educate clients about the subject.
Kyrre: How is life as an architectural photographer in Hungary? Could you share insights into how you price your jobs? Are clients happy with the prices, or do you have to negotiate to get a decent salary?
György: It is busy. To make a great living out of this genre, you must work a lot. Last year, for example, we photographed around 200 projects, and it will be at least the same this year since we are at 27 so far, and it is just the start of the year. The prices here in Eastern Europe are much lower than 500 km to the west, but this is something that applies to everyone. The average wage is simply much lower here, so architects also work for much less than their Western European counterparts. Everyone likes numbers, so this year, if I photograph a project in Hungary for one day, it will be 650 EUR, while if I do it in Austria, it can be 1500-2000 EUR.
It's hard to say how satisfied clients are with the prices, but luckily, there are clients who appreciate the thorough work, and when they see the result, it's never a question of how much it cost them. They're just happy that they got richer with great images. If these pictures are used properly, then on the one hand, they can be good investments. I know several interior designers whose first works I also photographed, and they have mentioned several times how many times the financial outlay that seems significant at first has paid off. On the other hand, the conclusion of a multi-year project is a kind of celebration for an architect/interior designer to see the plans realized.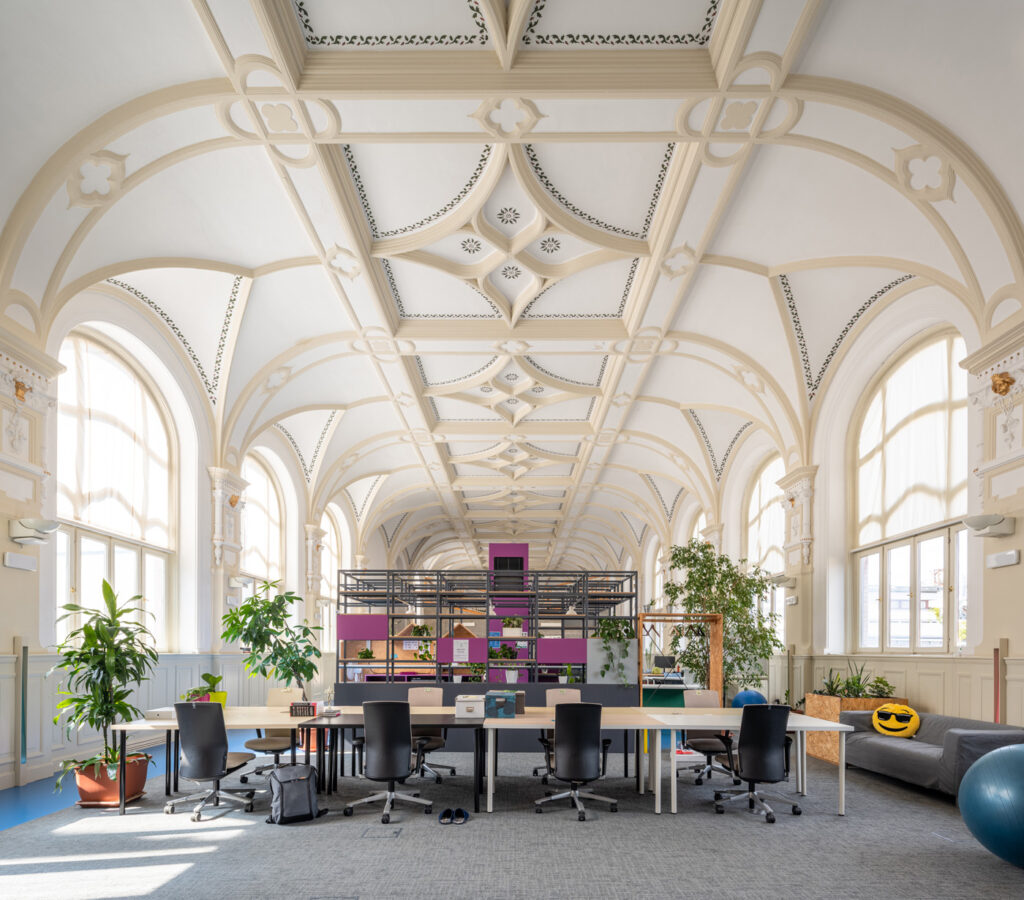 Kyrre: How do you get new jobs? Do clients come to you, or do you have to approach new clients? 
György: In the beginning, it was a challenge to get clients, and I had to say yes to every opportunity. During the winter months, when there is not much to photograph, I spent my days sending out 20-30 emails to potential clients. I did this for years until I built my current client base. Today, thanks to my book – Budapest Architecture 2000-2020 – more and more people know my name, and in most cases, new clients approach me, rather than the other way around.
Kyrre: Out of curiosity – have you tried to sell prints? If so, how did it go?
György: I have sold a couple of aerial images, mostly to interior designers who want to decorate their projects with my images.
Kyrre: Work-life balance. As a father, how do you balance family life and photography work?
György: I'm getting better at it. I like what Chase Jarvis says about this, that there is no such thing as life-work balance, but what you are doing, you are completely present with 100% focus and attention.
Kyrre: Through Instagram Stories I have the impression that you drive a lot. How many kilometers does your Passat go in a year?
György: I sold my Passat last year with 233k km at 3.5 years old. You could say I drive a lot. Now I drive a new Arteon Shooting brake, which has 30k km at the end of the 6th month. I live 260km away from Budapest, where most of my work is, so I drive there and back once or twice a week at least.
Personal projects
Kyrre: As you mentioned, you have published your own book. How did the project start? How long have you been working on it? Did you fund it yourself or with a publisher? Did you design it yourself, or did you use graphic designers for that part?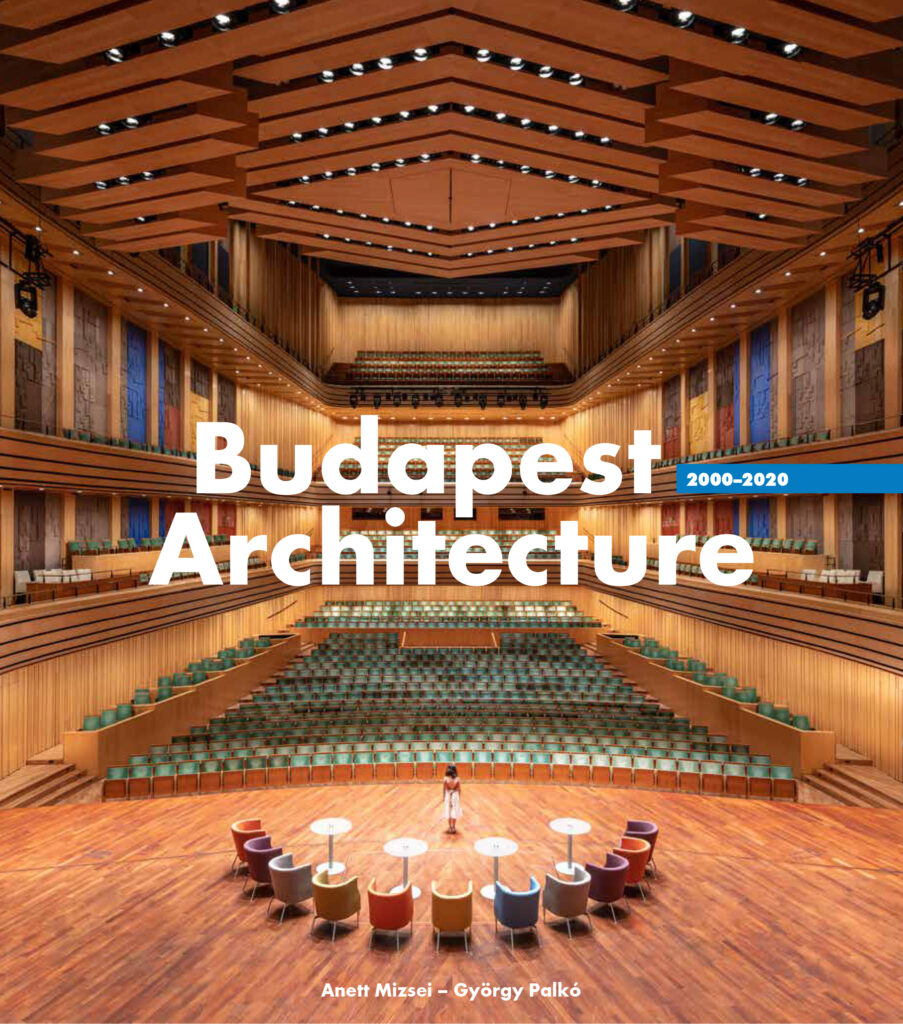 György: The project started in my mind when I first picked up Mike's book. I worked on the idea for about a year, trying to find the right people to make it good. I first found Anett Mizsei, who wrote all the descriptions, and she helped me contact all the others who were involved in the selection process, and so on. Our company is the publisher of the book. Some of my closest clients helped me with funding, but still more than half came out of my pocket. I'm not good at selecting my images, not even when I'm creating sets on my website or for clients… So it was out of the question for me to design a book. Balázs Sipos reached out to me when I was posting some behind-the-scenes content about my secret project, and after the first meeting, I knew he should design it.
Kyrre: Having done a book, what's your next big personal project?
György: I want to continue with the book, but for now, I'm taking a break.
Kyrre: Which projects/what kind of projects do you enjoy the most?
György: Every type of assignment has its unique challenge and something to like about it. I really like to photograph a building through the construction process until it is finished, like I did with the Hungarian House of Music.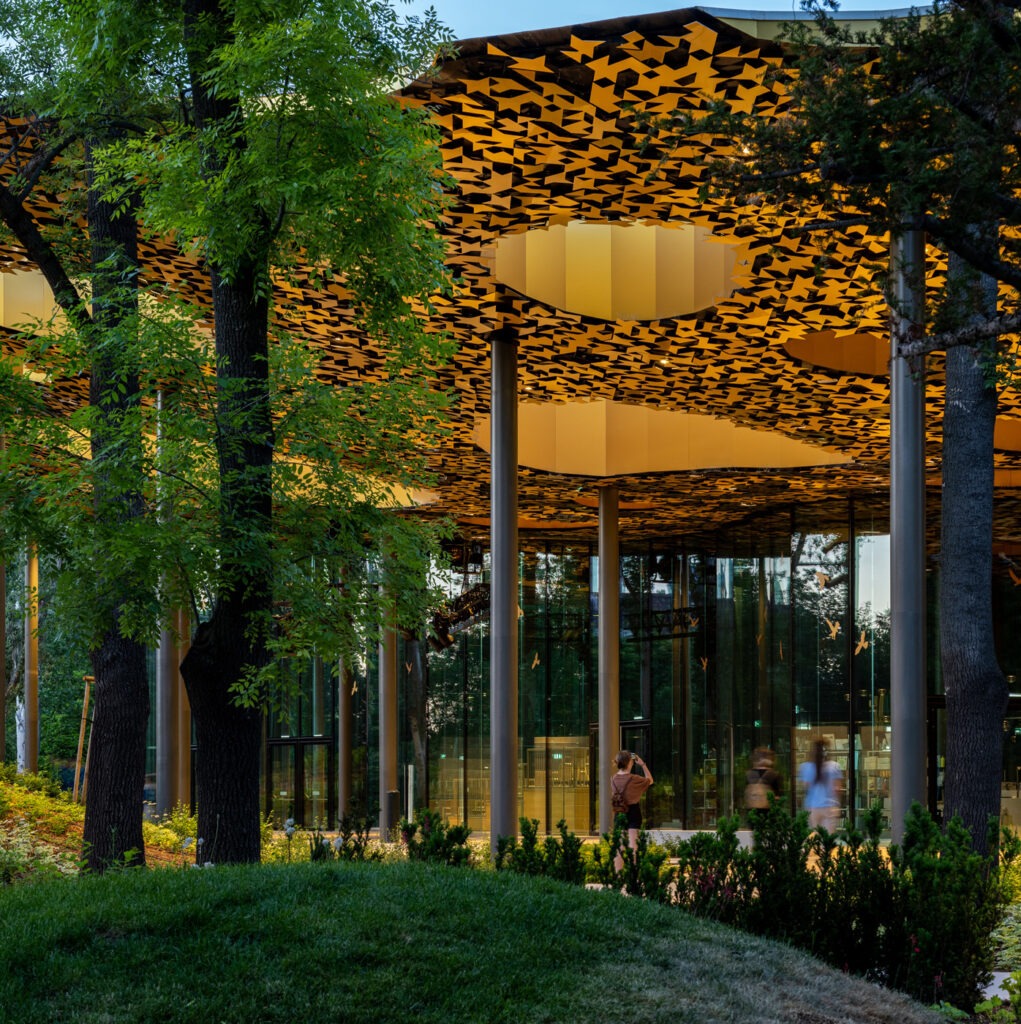 Equipment
Kyrre: You are a Nikon shooter. In your latest article on APA, you discussed the pros and cons of switching to Sony or Canon due to Canon's TS-lenses. Can you elaborate on the equipment you use and tell us about your favorite lens?
György: I love my Nikon gear, and I always make sure to list what I use in my articles. Currently, I use the Nikon Z7 and Z7ii, with the Nikon 19mm PC, 24mm PC, a 14-30mm F4, a 70-200mm F2.8, and the Canon 50mm TSE. The Canon lens is the sharpest one I've ever used, and the 19mm is the one I use the most.
Kyrre: What other gear do you find essential for your work that you couldn't live without?
György: In addition to my camera gear, I couldn't live without my MacBook Pro and my car. 🙂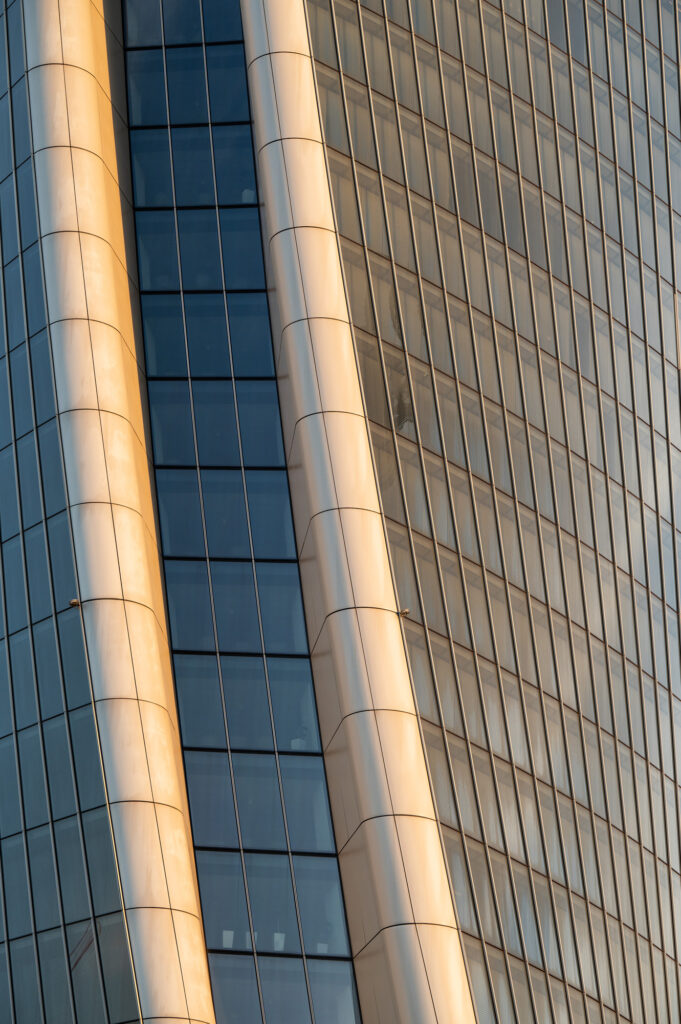 Workflow
Kyrre: How do you approach a new project? Could you tell our readers about your process from when you get the commission until you deliver the pictures to the client? 
György: My workflow is an open book for regular readers of APA. You can find the articles here, here and here.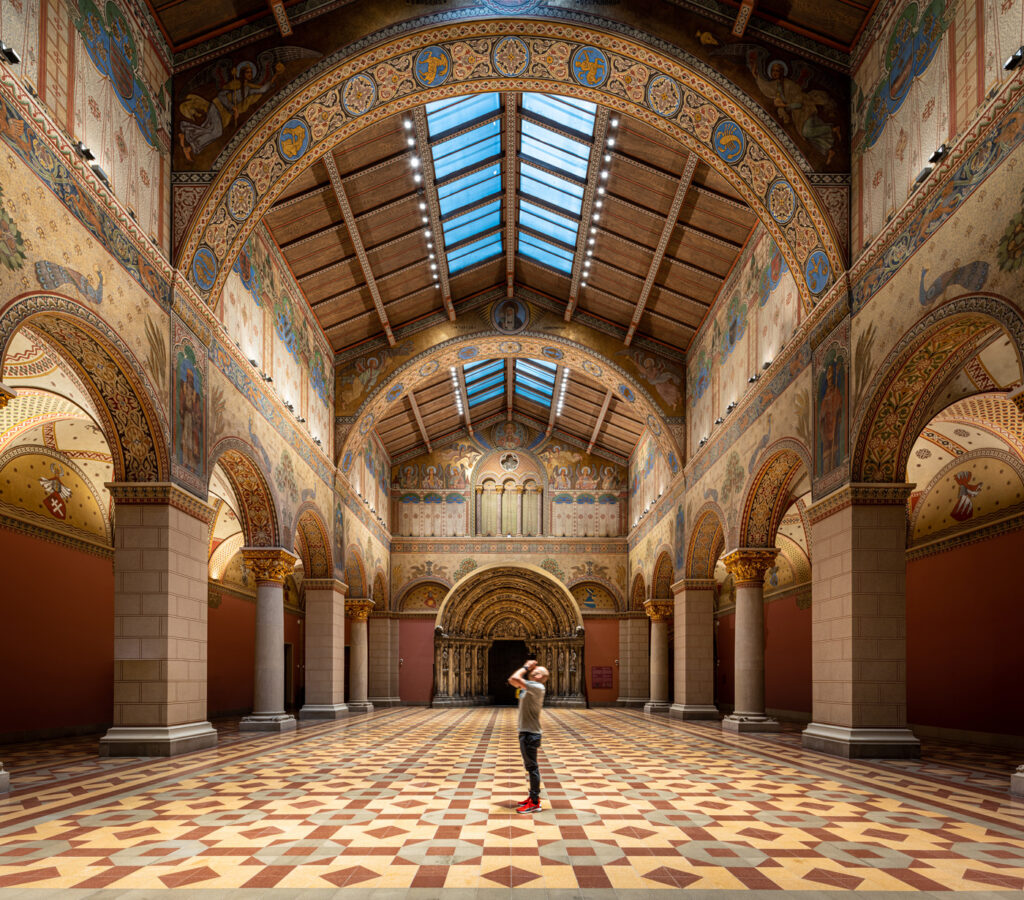 Kyrre: You made an excellent article about how you develop your pictures. Has your workflow changed or developed since then? Any tips you could share?
György: Not much has changed. I'm an "as long as it works, don't change it" type of guy.
Kyrre: Your pictures of the Sou Fujimoto building are just amazing! And you were so lucky to be the photographer following the building process (in my eyes 😉 ). Could you share some insight into the process and how you approached your job in the building process?
György: A full article on this subject is coming soon, and it will be my next one here. 🙂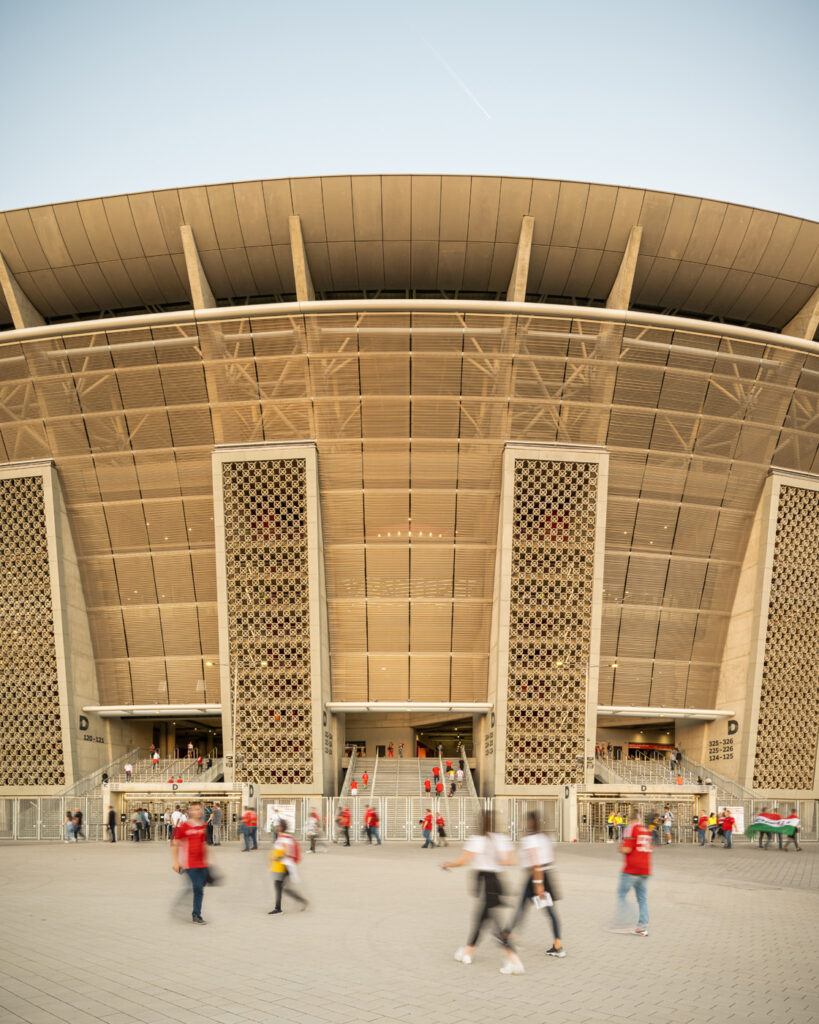 Drones and Video
Kyrre: Drones – as far as I know, you have a DJI Mavic 3. What is your approach to drone photography? What are the pros and cons? Do your clients expect it? How does drone photography differ from taking a picture with your Nikon, where you can look through the viewfinder?
György: I fell in love with drone photography from the very first minute I started. However, I don't use it just for fun, but rather for specific series. On assignments, I use it sparingly, as it can be a great addition. For example, with the Hungarian House of Music, aerial images are necessary to capture the entirety of the structure.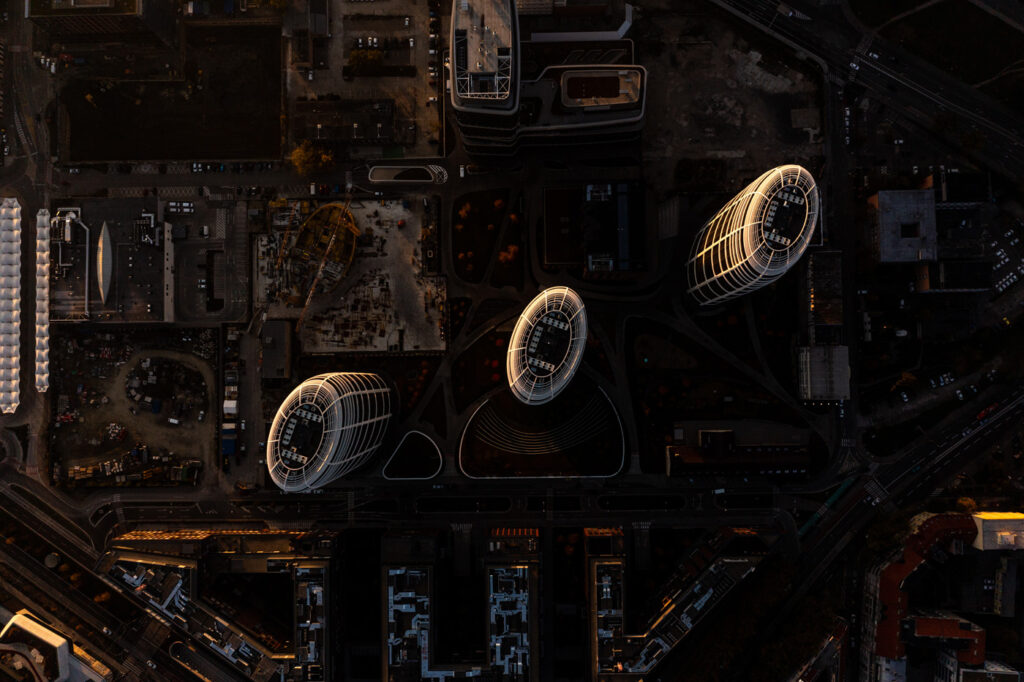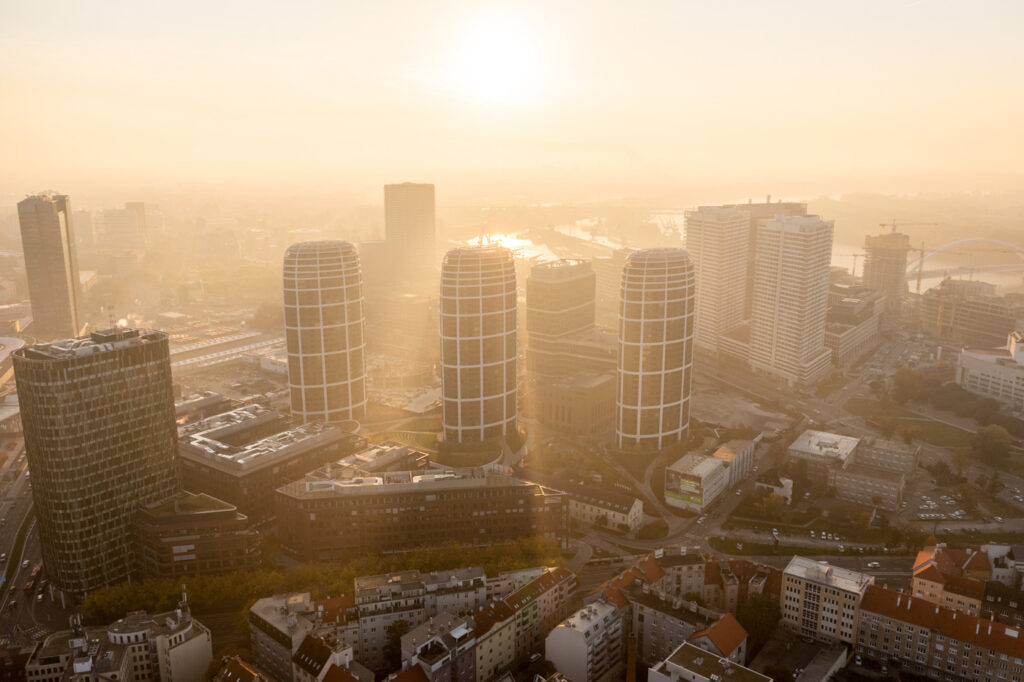 Kyrre: There has been some talk about video as a format going forward. How do you approach this art form, and how do you see it differing from photography?
György: I think video has potential when used correctly. With our videos, we try to complement our photo series rather than creating moving versions of the same frames. Additionally, I believe that videos should primarily evoke emotions and convey the feeling of being present in the space, rather than showing every minute detail. There are situations where videos are essential, such as construction assignments. While not the most glamorous aspect of our work, we enjoy filming and it is fascinating to see the building process, from start to finish.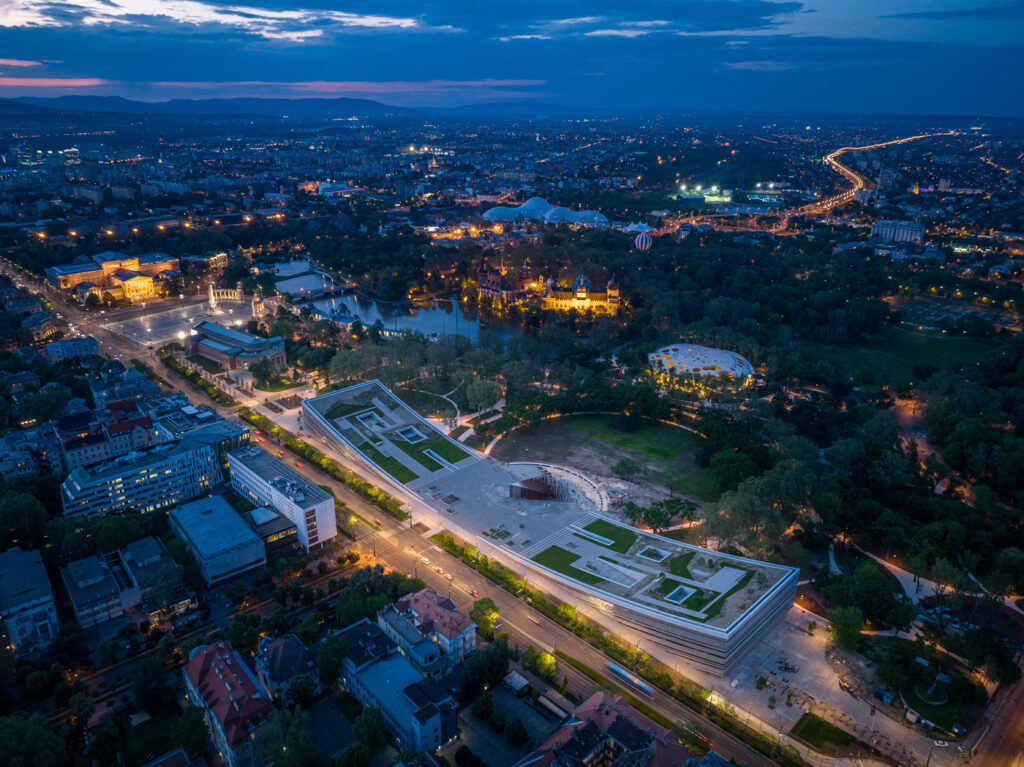 Communication
Kyrre: You have been quite active on Instagram. Do you see it as beneficial for your business? Have you been noticed by new clients there who then contacted you to give you work? 
György: It's funny that you ask this now, when I've taken a two-month break from posting anything but stories on Instagram. 🙂 I like that we have a great community on Instagram, and I speak with many amazing photographers (some of them mentioned above) and get feedback, talking about business and life. I have made some cool connections with clients via Instagram, so yes, that is also a factor I keep in mind when I use it.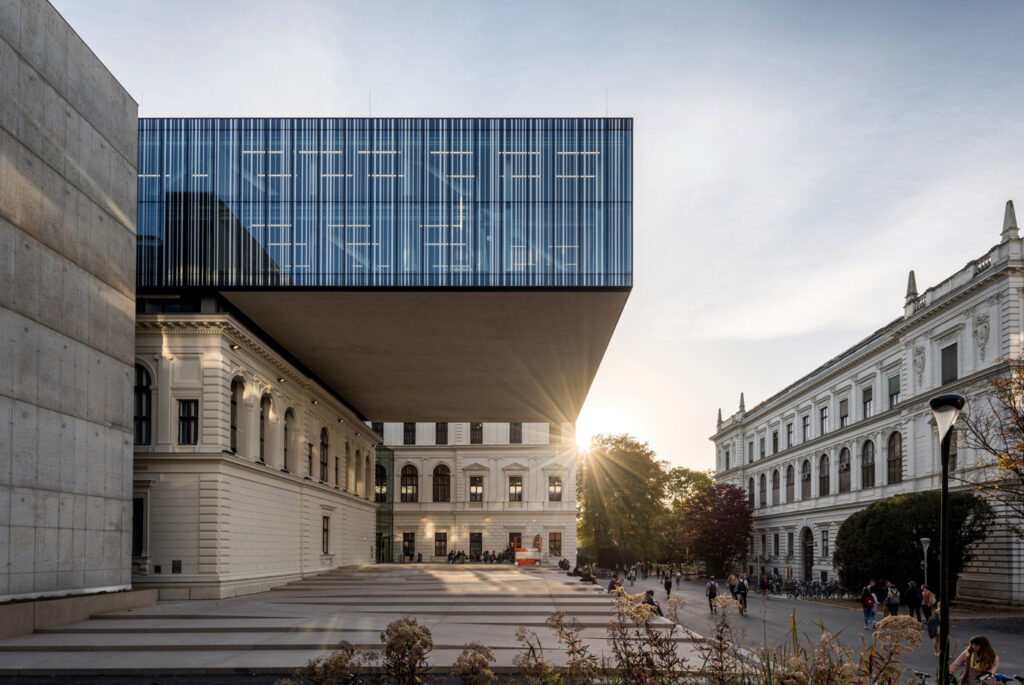 Kyrre: Do you put a lot of work into communicating your work and services outside of social media? Email campaigns, press releases, and so forth?
György: Not at all. When I started my career, I sent out almost a thousand emails to potential clients, but I don't need to do that now. My pictures are often published in Hungarian architecture and interior design magazines, and I have not created my own marketing campaigns at all. The past period has also been very fruitful in terms of international appearances. Most recently, some pictures from the series about the House of Hungarian Music were published in Architectural Digest.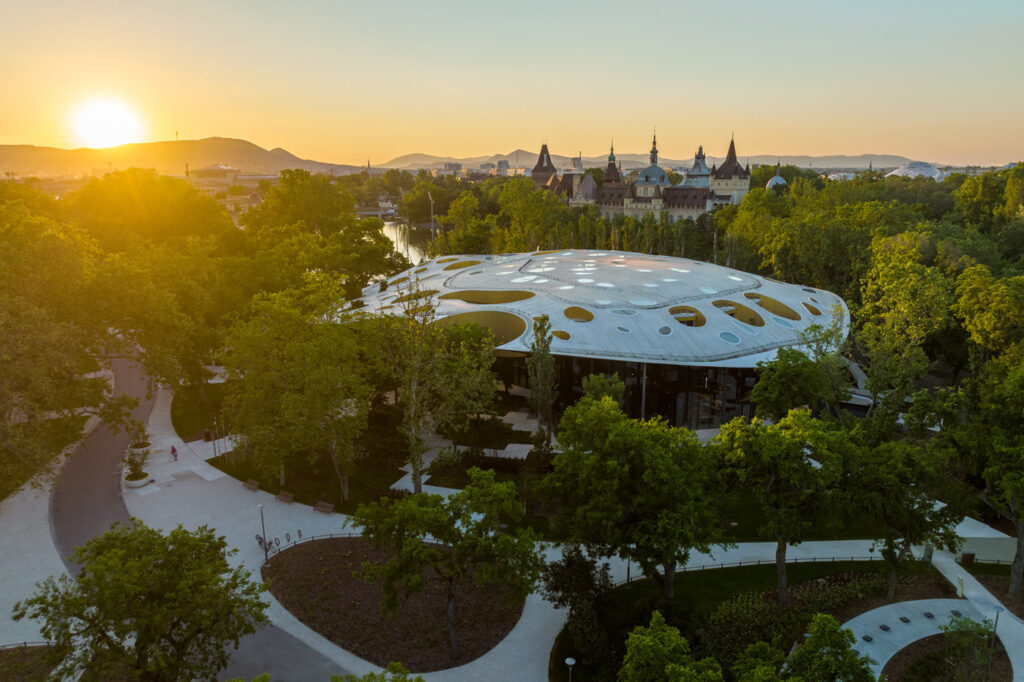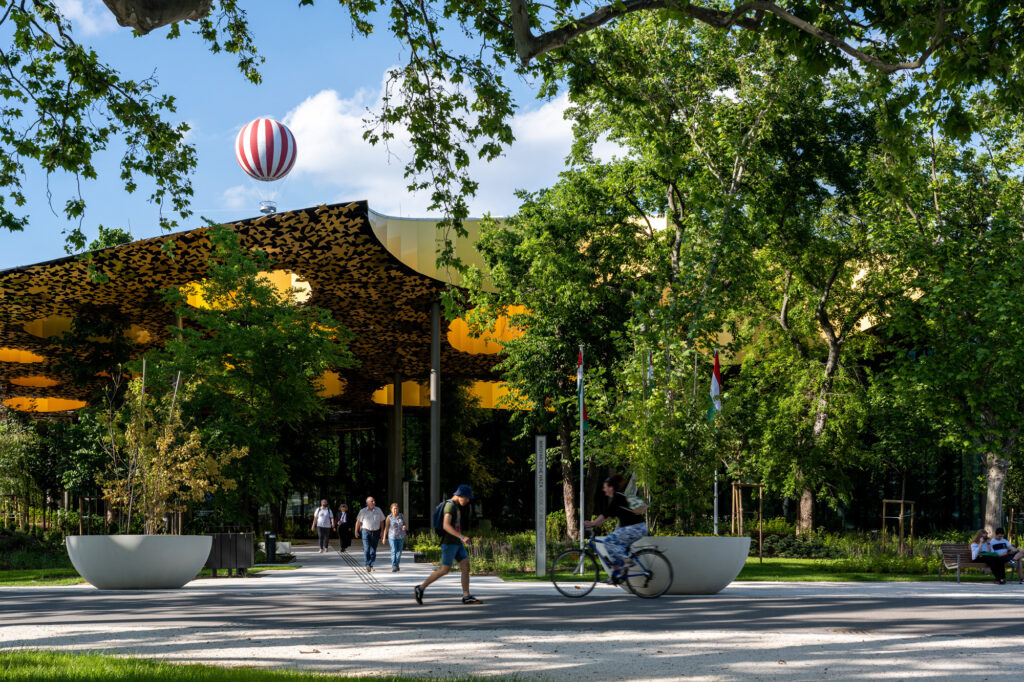 Kyrre: Could you talk a bit about how your website is organized, how you select which projects get on the site, and which ones you don't publish? Have you created it yourself, or do you use Squarespace or a similar service? How much traffic does your site get? And do you get many requests from new clients through your website?
György: I use my website as an online portfolio. There is not much text on it, and I like it this way, even though I know that this is not the best for SEO optimization. I use Wix but built it on my own using their tools. The traffic is seasonal; for example, before Christmas, I ran a book-selling campaign, which caused a large spike in traffic. I'm not quite sure how many actual clients come to me through my website, though.
Thank you for your questions. It was great to stop for a second and reflect a little on things that I often do automatically.
Kyrre: Thank you for taking the time to talk to us. And I can't wait to read your article about how you photographed the Hungarian House of Music!