Meet Architectural Photographer Leonit Ibrahimi from @Creativefields
Interviews
Leonit Ibrahimi is an architectural photographer based in Pristina, Kosovo. In this interview, we get into his background and how his path to photography was shaped by creating a massively popular Instagram account @creativefields. Now, Leonit is a professional architectural photographer. Let's jump in!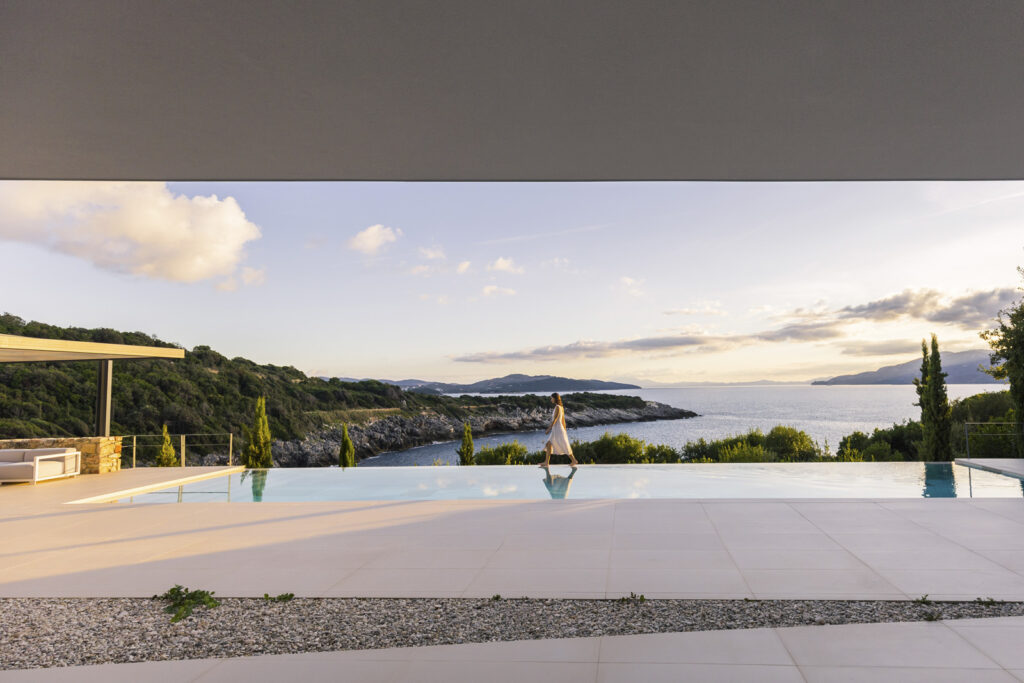 Kyrre: Hi Leonit! How are you?
Leonit: I'm doing well. Thank you for asking!

Kyrre: Could you tell us about your background and a bit about how you got into architectural photography?
Leonit: Rewinding my story I never thought I would be in architectural photography. As a kid, I always had this dream of being a computer engineer, but in parallel with this, I had a passion for photography. I would always take a film camera with me and always shoot my family trips, my friends & objects around me. The best part of this for me was printing the photos. I somehow saw this process as a piece of "engineering" and this was really ingrained in me.

Moving forward, I pursued my dream of becoming a computer engineer so I even got to study computer science – but I never finished. On the other side, I started working as a graphic designer. I developed even more photography skills here, as photography is an important part of graphic design. My background in graphic design was extremely helpful to envision my path as a photographer.

Later on, I created an Instagram account named @creativefields where my main focus was to share images of architecture, nature, and design from all over the world. Most of my time I would spend searching for images that would make it to the @creativefields feed. Part of these images were architectural images from different studios & photographers. As you can imagine, my eyes were constantly looking at architectural images. 

I was growing an audience on @creativefields and also wanted to share projects from my country, not just the famous ones with thousands of likes. I reached out to local studios by asking them if they could provide me with some images of their projects so I could put them on @creativefields, but at the time there were no architectural photographers around and the studios didn't have any photos of their projects, yet, despite having so many amazing projects finished. Here is the moment where I landed into architectural photography.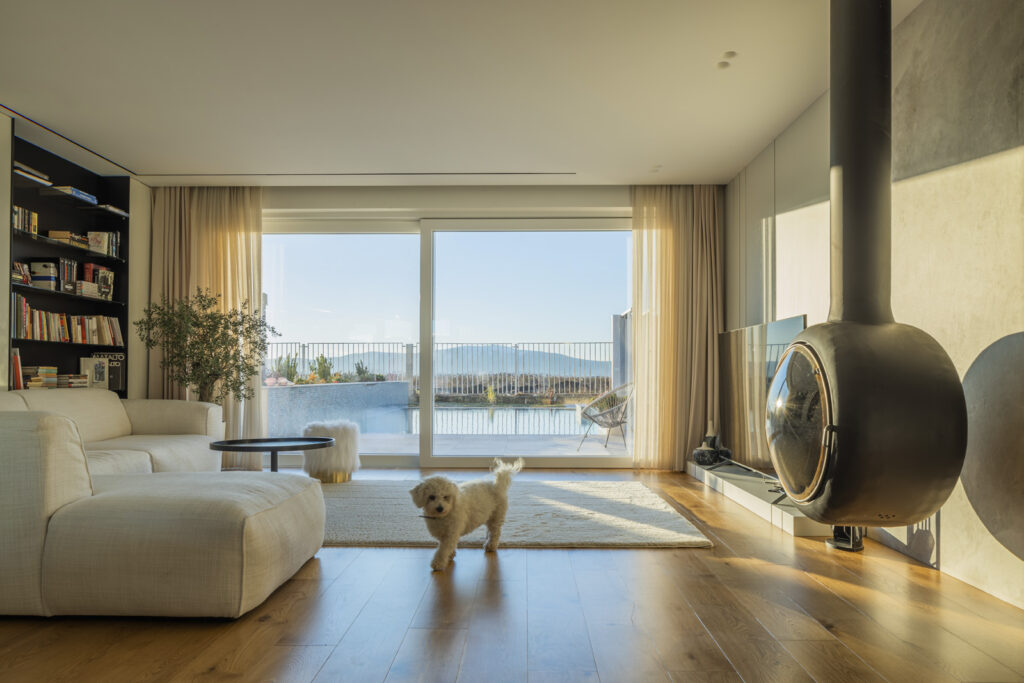 Kyrre: When you had found your market, how did you get your first clients?
Leonit: My first clients were the architects that I asked to shoot their projects so I could share them on @creativefields. After I got 2-3 projects done, I started to reach out to more architects and ask them if they wanted their projects to be photographed. After a while, they would share them on social media and credit me for the images – in this way my name came up to other clients and I started getting new commissions for photographing architecture photography.
Kyrre: What kind of projects do you photograph?
Leonit: Scrolling back through my work and seeing all the projects I've shot – I can definitely say that I shoot all kinds of projects from interiors to exteriors, in and out. Interiors are easier to shoot once you realize what you're doing. With exteriors, there are things you realize will occur; for instance, you realize the light will be behind, in front, or in a specific spot of the building in a specific season of the day or year.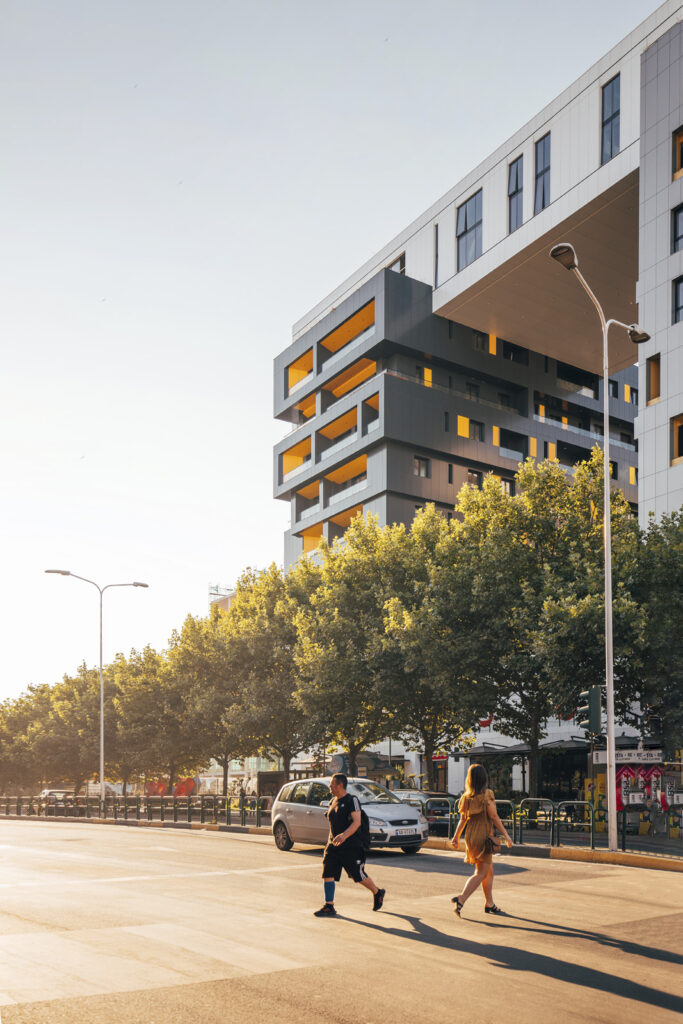 Kyrre: Tell me about your process when arriving at a project? Could you share some insights into what you do?
Leonit: Being surprised is the best part of my job. When I arrive at a project, the first thing I do as a photographer is take a walk around it and observe the work of the architect. That's when the surprises start to happen.

After I absorb the project, I start to play around with my phone camera so I start picturing the photographs I'll take. Most importantly, I learn about the light and how it varies throughout the day. My main focus is on how light and shadow alter my impression of space. I strive to capture such perceptions and atmospheres in my photographs.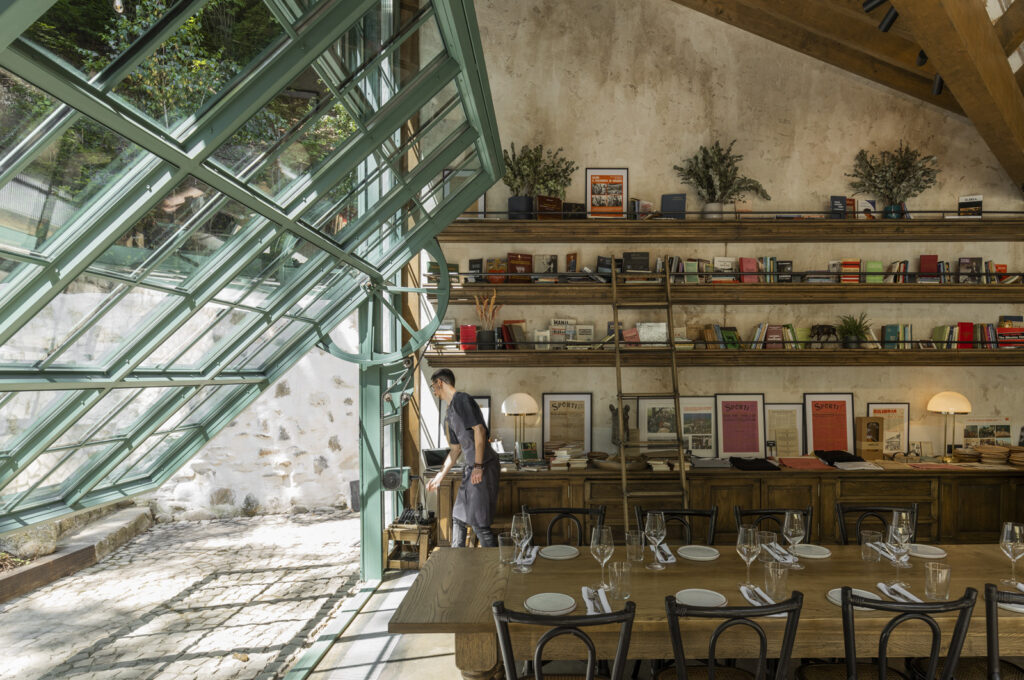 Kyrre: What kind of equipment do you use, and what's your favorite lens? 
Leonit: Over the years of experience the only thing I really want is to minimize my equipment. At the moment, I use a Canon EOS R with a TS-E 24mm F/3,5L II lens. Previously I used a 16-35mm f/4 lens for all my shoots. After I got the tilt-shift lens, I can surely say that it is my favorite. It opens new perspectives for architectural photography. 
Kyrre: What inspires your work?
Leonit: The people, the objects, the nature, the light, the movements around me – simply, everything around me gives me inspiration to freeze moments. Life sometimes takes care of the shoot, and you just have to be there and press the button. 
As a photographer we always seek inspiration and look forward to the "real hero" who nourishes us creatively and for me the sole truly unique reference is Fernando Guerra. Almost all of my favorite images are by him, and without a question, he has had the greatest influence on my work.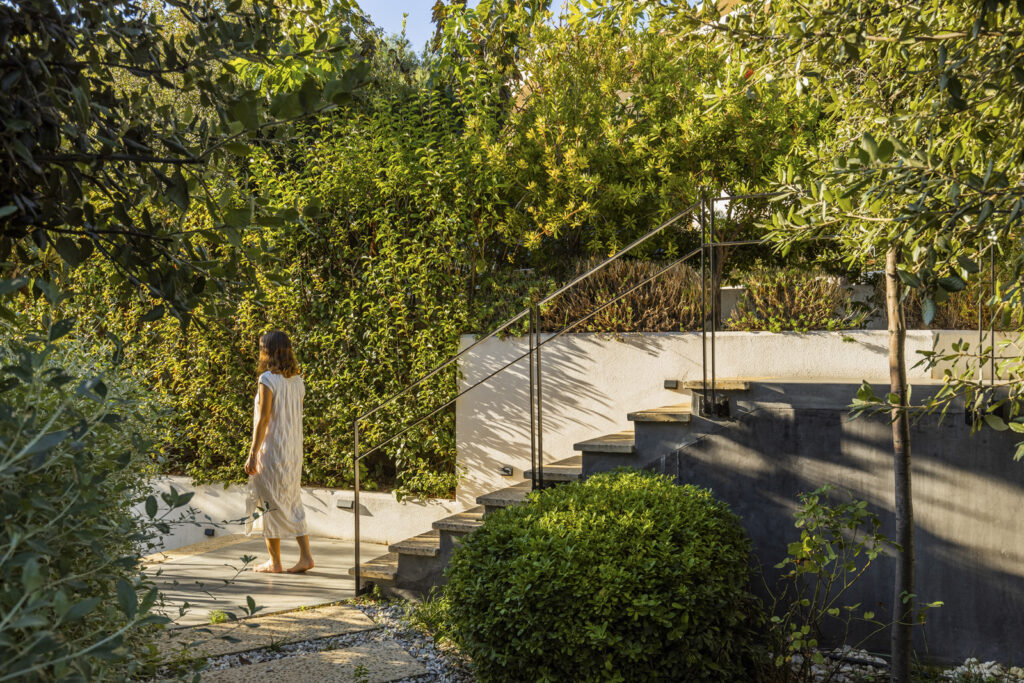 Kyrre: Could you elaborate on your take on interior photography?
Leonit: My approach to interior photography is the most difficult. Every detail is important. Every prop must be correct and in the proper place. Everything needs to be cleaned up and simplified. Lighting can be difficult. In addition, one must understand how to best convey the look and feel of the space that the architect or interior designer worked so hard to convey.

I never use extra artificial lighting in any of my interior shots. I always try to capture the light that comes naturally from the outside and the architectural lighting from the surroundings. Sometimes, architectural lighting is a key element for beautiful interior photographs. 
I'm always fascinated by how light can give an interior many scenarios to photograph. It's just amazing!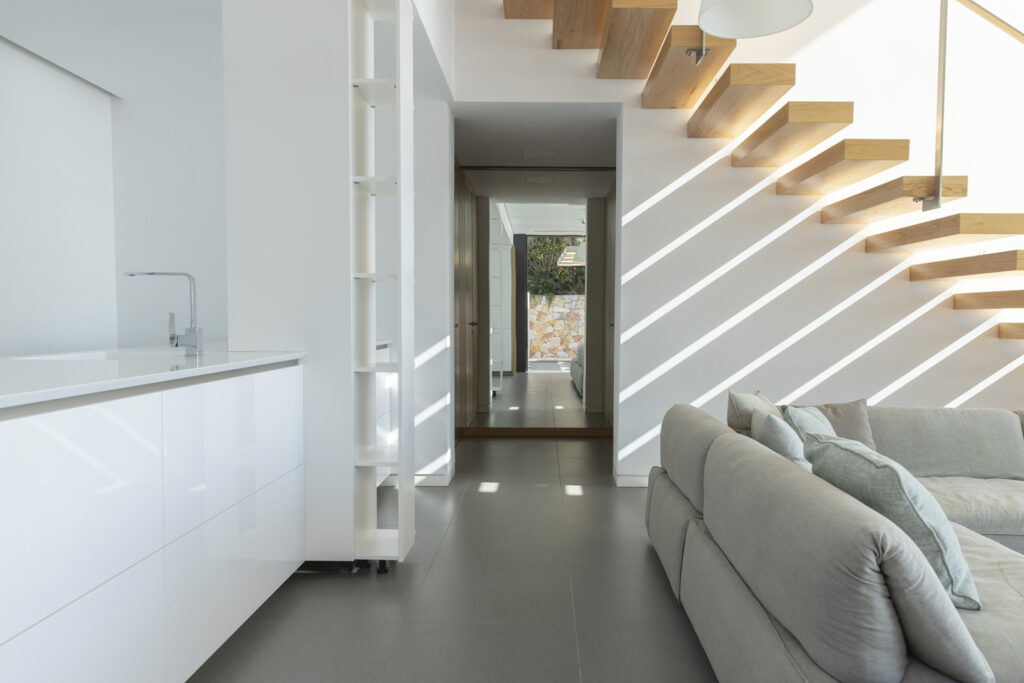 Kyrre: You have developed a distinct style. What is your process when you get back to the office and start your post-processing? Do you have some post-processing secrets you could share with our readers? 
Leonit: I would say that roughly I spend about 40% of the total time photographing, and the other 60% is spent in post-production. My only post-processing secret is to keep it as simple as it is. I always play with the basics like exposure, contrast, shadows & highlights. My architecture photography focuses on representing a project in the most natural yet expressive way possible, so that the viewer's attention is drawn to the subject.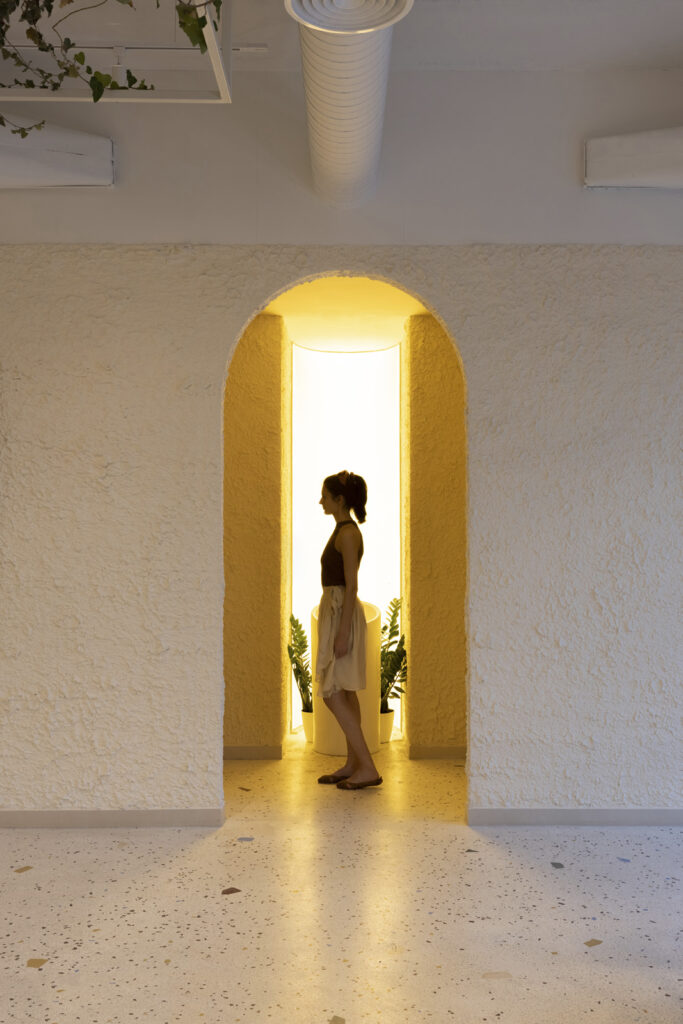 Kyrre: Recently I saw you were looking for a retoucher. How did the search for a retoucher go and how do you make sure that your style is kept through the process?
Leonit: As the projects are growing, it's impossible to them deliver alone. I had to make a decision and search for a 'retoucher' that will help me along the way with the post-production. The trick here to keep my editing style as it is, so I had to find someone who wasn't actually in the retouching field or was too experienced. In this way, I could teach him / her the way I edit and it was way easier to keep the same style to the clients. The only thing that is way harder here was the time it takes to teach. But it was worth it as for me it matters to keep the style as it is.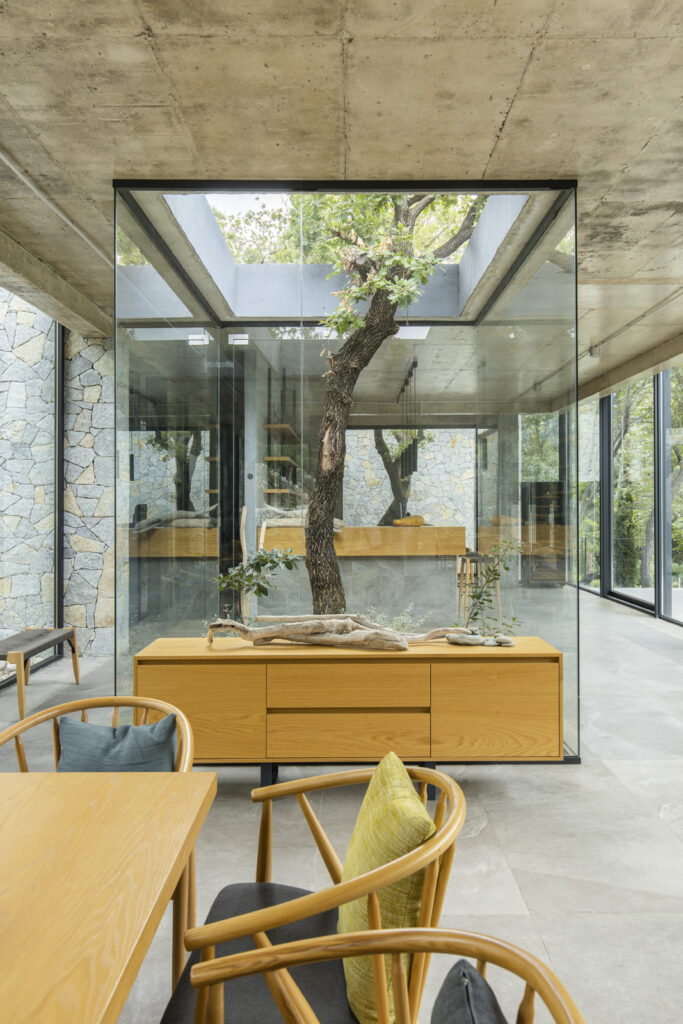 Kyrre: Lately you have expanded your business into social media. How did you start this business and how do you see your business going forward?
Leonit: Being a photographer and owning @creativefields, over the past years has led me to create connections with many different brands – social and digital media are the new powerful sources of inspiration. People engage with content that is immersive, genuine and valuable.
I started creating a team in the studio that helps brands achieve their engagement goals through social media. We're living in an era where most of our time is spent on the screens so the future of content creation seems promising.
Kyrre: Going forward — what's next for you? What's your next goal?
Leonit: I've been thinking a lot about my purpose lately. One of my other major goals is to collaborate with architects and designers who not only create the future but also advocate for architectural changes to make the world a better place.
Kyrre: Thank you for taking your time to talk to APA, Leonit!
---
You can have a look at Leonit's Instagram here and learn more about his work at creativefields.co.