The Best Budget Set-Up For Beginner Architectural Photographers
Gear
Architectural photography is one of those genres that tends to have quite a high entry cost. Although there are inexpensive gear options available, wide-angle and tilt-shift lenses generally come with a hefty price tag. For someone just starting out, a $1,900 lens might be a little out of reach. For this reason, I decided to put together a list of equipment that I think would be best if you're just cutting your teeth in the architectural photography world.
Brand New Versus Second Hand
This is a no brainer! Your primary goal is to make as much money as you possibly can without spending a fortune. Being extremely frugal is a great idea, and the cost of brand new equipment is almost always not worth it. For this reason, it's prudent to wait and purchase any equipment either second hand or when it's on sale.
There's no reason for anyone that's just starting out in this business, to spend top dollar on brand new equipment. I appreciate that this may not be possible for everything you buy because it does come down to availability, however, given the choice, second hand should be preferred.
B&H Photo has an excellent used/refurbished gear section, and 9 times out of 10, you can find a pre-owned version of the gear you've been considering. Keep your eye out for floor models or store demos that they list for sale, which often have virtually un-noticeable "cosmetic wear" and are mechanically sound.
The Best Budget Lenses
For architectural photography, picking the right lens can make a huge difference to the kind of work you produce. For many of us, a good tilt-shift lens is a must. Unfortunately, these types of lenses are generally quite expensive, even when bought second hand. Instead, here are alternative suggestions for photographers just starting out.
The All-Rounder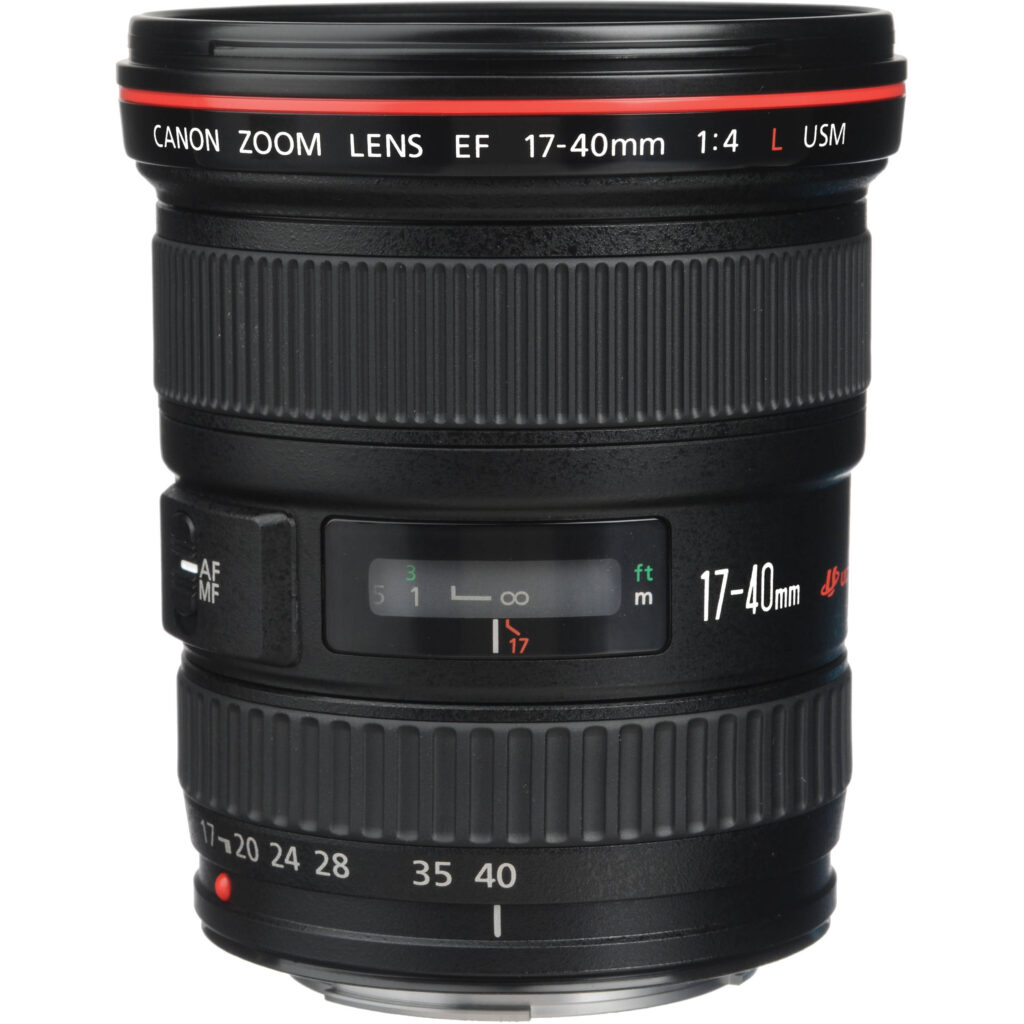 My suggestion is the Canon EF 17-40mm f/4.0L. This is the lens I started my career with and I hold it pretty high regard because of what it allowed me to achieve when my budget wasn't as flexible. For less than $500 on the second hand market, you can have a lens that covers most of your requirements as an architectural photographer.
You have the ability to shoot extremely wide with that 17mm focal length but also zoom in all the way to 40mm. These are the focal lengths that I normally work around and they match up with the focal lengths that most popular tilt-shift lenses also sit around. This bargain of a lens is simply brilliant.
In terms of aperture, most people shoot smaller than f/8.0 so the fact that it's not a 2.8 lens has little to no impact for an architectural photography application. This lens is pretty lightweight compared to many other wide-angle zoom lenses. Image quality from this lens fantastic when you stop down to around f/8.0 giving most of what you need when you first start out.
The only downside of this lens is the chromatic aberrations it can produce in high contrast areas, however, this is honestly a minor issue, especially because of the corrective profiles available to you in Lightroom.
Ultimately this is by far the best budget lens for architectural and real estate photographers. The other two options below are secondary suggestions.
Budget Tilt-Shift
If you're a real-estate photographer, you could probably get away with just a zoom lens. If you're planning on shooting architecture and would like to produce better quality results, a good tilt-shift lens is a must. If you look at the price points of many current tilt-shift lenses from Canon and Nikon, it may make your eyes water. Fortunately, there is a great alternative available from a company called Rokinon (Samyang).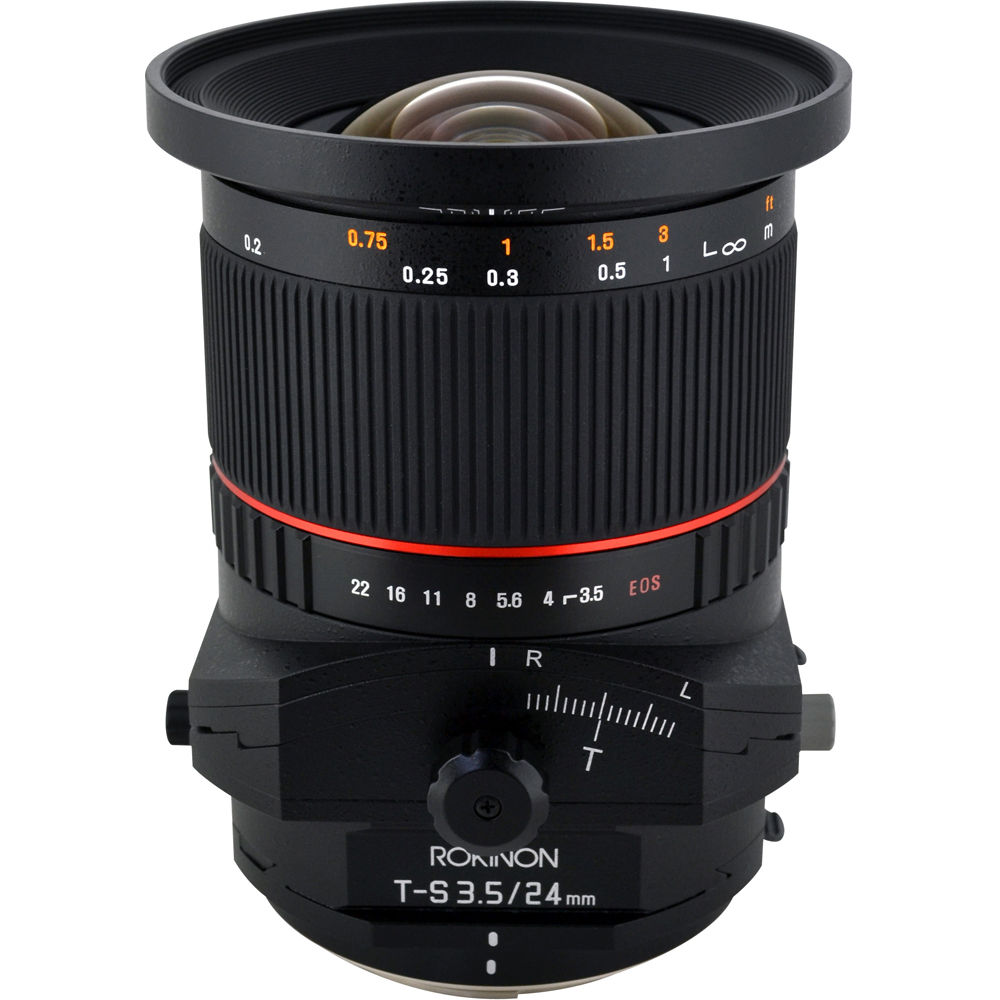 The Rokinon T-S 24mm f/3.5 lens can be bought for less than $700 brand new and if you can find it on the second-hand markets, you'll probably find it at even lower price points.
In my view, the 24mm focal length is the perfect place to start if you're beginning as an architectural photographer. You may be tempted to shoot wider, but for many situations, the 24mm is probably the better choice. The option available from Rokinon is the perfect alternative to the ones available from Canon and Nikon, and it comes at a fraction of the price.
In terms of image quality, the Canon and Nikon versions are better in most regards, however, considering the price difference, it's really not worth the upgrade if you're just starting out. The major difference is that the Canon and Nikon lenses are sharper. The difference in sharpness is negligible in most real-world shooting environments though. This is especially the case when using a good sharpening method in post. The best sharpening software that I have ever used is the one available from Topaz Labs.
Super Wide-Angle Lens
Although I don't personally like to shoot with super wide-angle lenses, I'm aware that there are situations where they can be useful. Many real estate photographers prefer to shoot with super wide-angle lenses for several reasons. For this reason, the 24mm from Rokinon may not be wide enough for those smaller rooms.
Even the 17-40mm may not be sufficient in those tighter situations and for that reason, a great option is the Laowa 12mm f/2.8 lens. I've used this lens for a number of shoots and the image quality from it is simply incredible. It's not the most inexpensive option, however, it is somewhat unique in what it offers and for that reason, the price could be justified.
Even for architecture, I've used this lens to produce results that clients have been very happy with.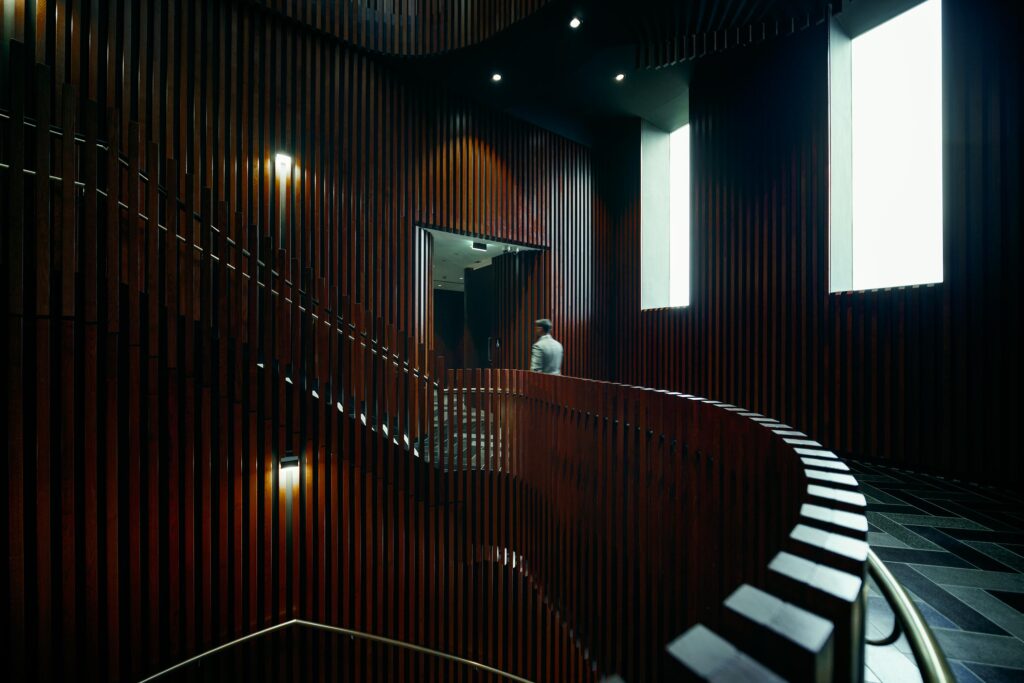 The other benefit of this lens is that with the Magic Shift Converter from Laowa, it becomes a 17mm f/4.0 shift lens. This is perfect for architecture or real estate and provides a good budget alternative to the Canon 17mm TS-E f/4.0 lens.
The Best Camera
The Canon 5D Mark II is my personal choice of camera for photographers that are just starting out. Some people may point out cameras like the 6D or the D700, however, the 5D II is a better option for a number of reasons. First of all, the 6D isn't built in the same professional way and the handling is not quite as good as the 5D. The weather sealing is not quite as good as the 5D and I think that makes a big difference. Ther is also the fact that the 6D uses SD cards for storage, whereas the 5D uses CF cards and it could be debated that CF cards are more reliable. Plus the larger size of a CF card helps prevents you from losing them, which is an added plus.
The only advantage the 6D has over the 5D II is that it has slightly better autofocus, which in all fairness is pretty useless for architectural photography; especially if you're shooting with tilt-shift lenses.
The other option that people could consider is the D700, but unfortunately, the resolution of this camera is simply not enough if you're shooting architecture. It may be sufficient if you're strictly shooting real estate, but it doesn't leave you a great deal of resolution if you need to start skewing, straightening your image, and cropping.
The 5D II is a full-frame professional-grade camera that is still incredibly capable and I highly recommend it to photographers that are just starting out.
Camranger
Being able to tether wirelessly to an iPad or tablet device is pretty much a requirement for this kind of photography. Most cameras these days have some kind of WiFi features built into them and for that reason, you may not need to purchase a Camranger. Personally, I prefer having a Camranger instead of using the camera's wireless features. Usually, the built-in WiFi features in most cameras are pretty glitchy, and their unreliable nature can make a shoot frustrating and slow when you need to move quickly.
Fortunately, you can purchase a Camranger for less that $200 brand new and probably less second hand. The Camrange Mini is what I've been using for a little while now and I think it's brilliant. The app contains lots of features including the ability focus stack, bracket exposures, and of course review images far more effectively than what the back of a camera screen offers.
This isn't necessary, however it's extremely useful and I highly recommend it.
The Best Starter Kit
Camera: Canon 5D II (Second hand only) – $500
Lens: Canon EF 17-40mm f/4.0l – Second hand $350.00 ($499 Brand new)
Tripod Head: Benro GD3WH – $210.00
Tripod Legs: Benro TAD18A Series 1 – $105.00
CF Cards: Sandisk Extreme: $72.00 for two 64GB cards
Camranger Mini – $200.00
Backpack – Lowepro Flipside 200 AW II – $70.00
Total Cost: $1,507
With the gear listed above, you can comfortably start as an architectural or real estate photographer. Of course, you will need computer equipment and maybe a tablet or smartphone too; which I assume most of you already have. As mentioned above, the camranger isn't a requirement, and you could put that $200 elsewhere if you need it. Make sure to check B&H's used department, Adorama, and KEH, as well as your local Craigslist or Facebook marketplace listings to purchase any of this equipment second hand for less.

The only items I suggest you buy brand new every time are storage cards. I think it's worth spending a little extra on those because the last thing you want is a card that fails.
Final Thoughts
If you're starting out, try and spend as little as possible. The less you spend, the greater chance you have of succeeding financially. Cameras like the 5D II are built exceptionally well so they will last a long time even if you buy one now from the second-hand market. Lenses like the 17-40mm offer incredible value for the money and I cannot recommend them enough.
Ultimately, for around $1,500, you can purchase most for the equipment you need to start in this industry. Once you generate enough income you can "invest" in better equipment as and when you need. The final point I'll make is that even when you do start earning enough money to pay for better equipment, don't. More money in your account is better than a new camera.