'More On The Way' – Pick Up A Massively Discounted Canon 5DSR (In 6 to 8 Weeks)
Gear
News
A few months ago, B&H Photo deeply discounted Canon's beloved workhorse, the 5DS R.
When we say deeply discounted, we mean deeply — shedding $2,400 off to be exact! That puts the 5DS R at just under $1500, making it a perfect addition to your camera bag.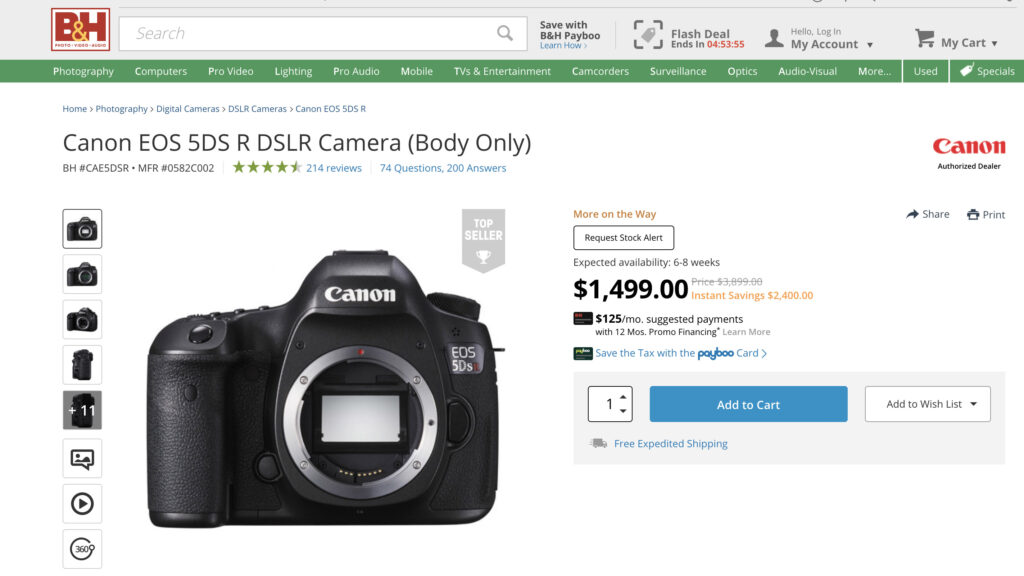 There is one tiny hiccup we ran into. The huge price slash meant a huge rise in purchases, and B&H quickly ran out of stock. So what's the point? Even though Canon discontinued the 5DS R, there is still stock floating around out there, and B&H seems to be able to procure it and fulfill the orders. Check out this recent review from just last week:

So, if you're itching to add a Canon 5DSR to your collection at a screaming price, it is in fact still possible. You can add it to your cart, secure it at this price, and will be holding the 50.6MP Full-Frame CMOS Sensor beast in your hands in 6 to 8 weeks.
Head over to B&H to grab one now before they are actually gone forever!