Arca Swiss Announces Core 75 Leveler; Perhaps The Perfect Mid-Sized Geared Head
Gear
Anybody who photographs buildings knows about geared heads; they are simply the foundation upon which we build our images. For as long as I've been a photographer, Arca Swiss has set the gold standard in high quality geared heads and they recently announced an addition to their lineup: The Core 75 Leveler, which appears to slot nicely between the C1 Cube and Core 60 Leveler.
Until only a couple years ago, you really had just two choices for an Arca Swiss geared head: The Cube or the D4. I've reviewed both rather in-depth (read it here) and I give my nod to the cube. That being said, it does have it's fair share of problems – notably – the size and weight, which can be a bit much when you are traveling frequently. The weight for obvious reasons, and the size, as it does take up a sizable chunk of real estate in a checked bag. Did I mention that I hate checking it – as it seems to attract unwanted attention from the TSA more often than my other pieces of equipment.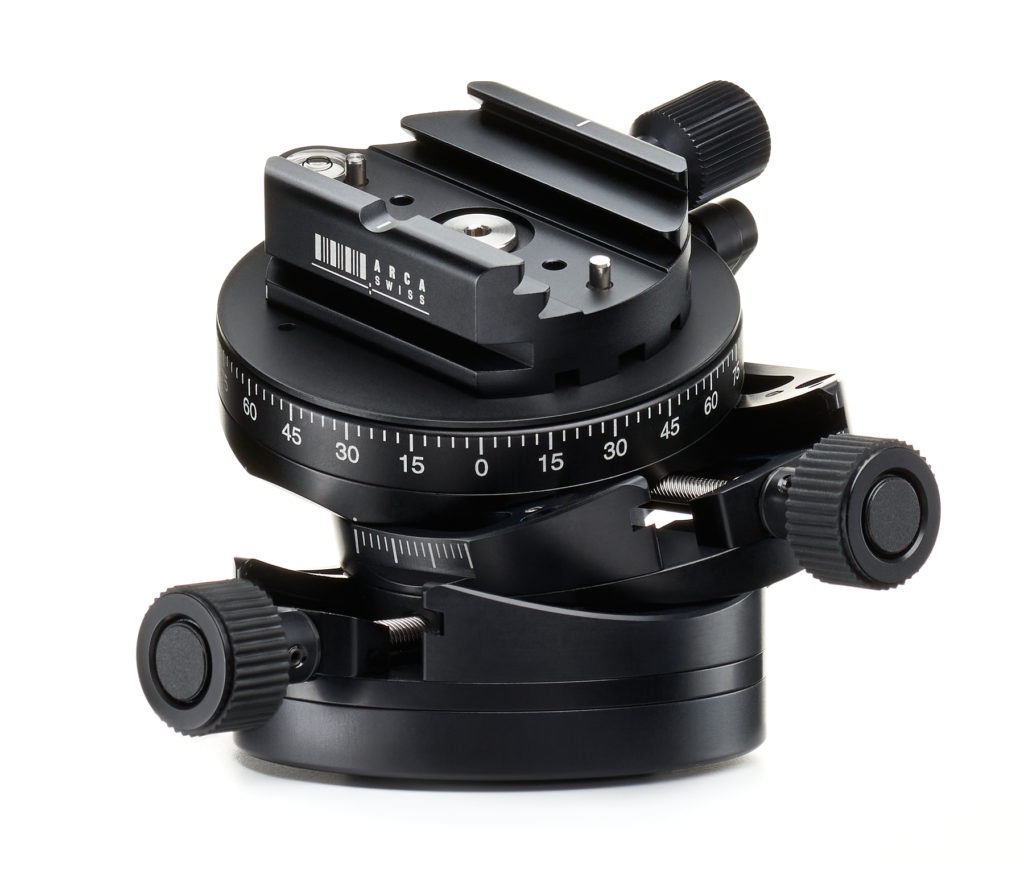 Enter the 'Core' series, which until this week only consisted of the Core 60 (also known as Leveler L60, it also seems they changed the naming convention). While it looked enticing as a travel and street photography head, it didn't really have the robustness or flexibility that I'd want for a full-on architectural shoot, as the tilt was rather limited and weight capacity seemed a little on the weak side. The new Core 75 seems to fit the bill quite nicely – from what I can gather, it has more tilt flexibility which helps when shooting in tight spaces (anyone who's seen me shoot can agree that my tripod is often jammed into corners, nowhere near level, so this flexibility is important) and the weight is significantly less than the cube, coming in at just 60% of that of the cube (630gr compared to 1040gr).
The press release from Arca Swiss can be found here. I've condensed some of the more important bits below:
Compared to the Core 60 leveler, the new Core 75 leveler is physically larger with a diameter of 75mm, higher load capacity of 66 lbs, and extended tilt range. The Core 75 leveler is equipped with micro-metric movements of +/- 15° each in the X and Y axes. Fluid and precise movements are provided by two gear driven micro-metric self-locking control knobs. A telescopic feature of the control knobs provides efficient handling of the Core 75 leveler when larger cameras are mounted or full movement is applied. Dual panning mechanisms, one located at the base and a second under the quick release, allow photographers a choice when photographing captures for panoramas, single or multi-row.
Like most Arca products, the Core 75 is available with a classic quick release (the screwy type that I like the most), an Arca Fliplock, or a Monoball Fix.
Information on release dates seems to be a bit scarce, and I don't see any availability anywhere except Capture Integration and Arca Swiss themselves. More information, and hopefully a full review as this does look like a promising piece of kit, coming soon.