Rendered Images Disqualify Project From Final Stage of Dezeen Awards
Business
In the ongoing discussion of renders vs. reality, a very keen-eyed Dezeen viewer noticed that a shortlisted project for the 2019 Dezeen Awards was actually a render, not a photo. As renders improve more and more every day, is this something that will begin to permeate architecture awards and photography contests?
The Dezeen Awards are an annual award contest designed to showcase the world's best in architecture, interiors, and design. Dezeen bills the award as the "the benchmark for international design excellence and the ultimate accolade for architects and designers everywhere." Unfortunately it would appear that at least one unscrupulous studio looked to flaunt the rules this year and tried to enter unfinished work in an attempt to win some recognition for their design.
Luckily, a reader who looked a little closer noticed some irregularities with the images that would never occur in real life – or at the very least, be very, very difficult to recreate intentionally. These included things such as mismatched, unrealistic woodgrain, unlikely patterns in stone, unrealistic color, and some very wonky carpet patterns. While at first glance, the renders do appear quite photographic in nature, once you see the offending issues, it's pretty hard to unsee them. I'll let you judge for yourself (click on each image to enlarge):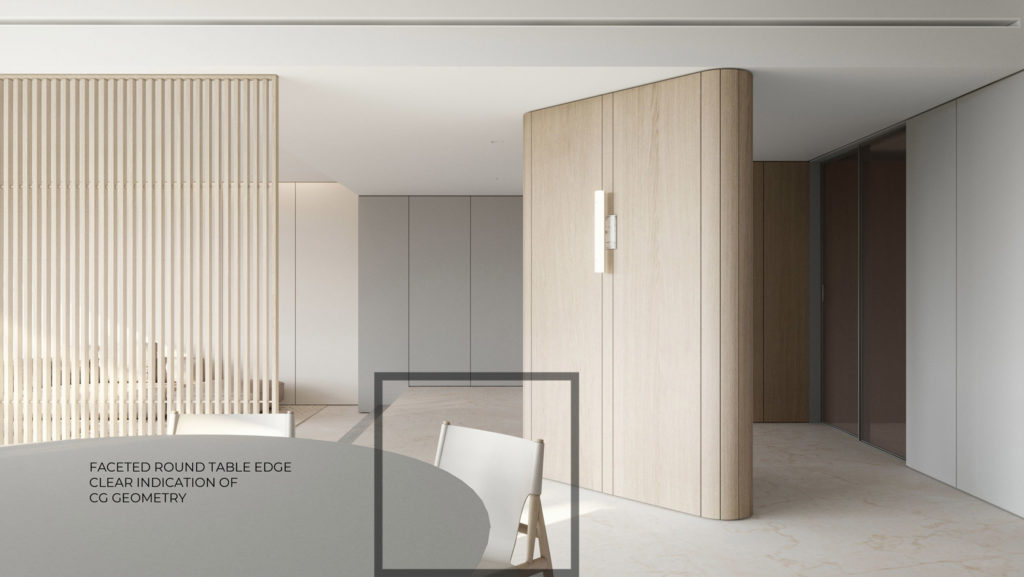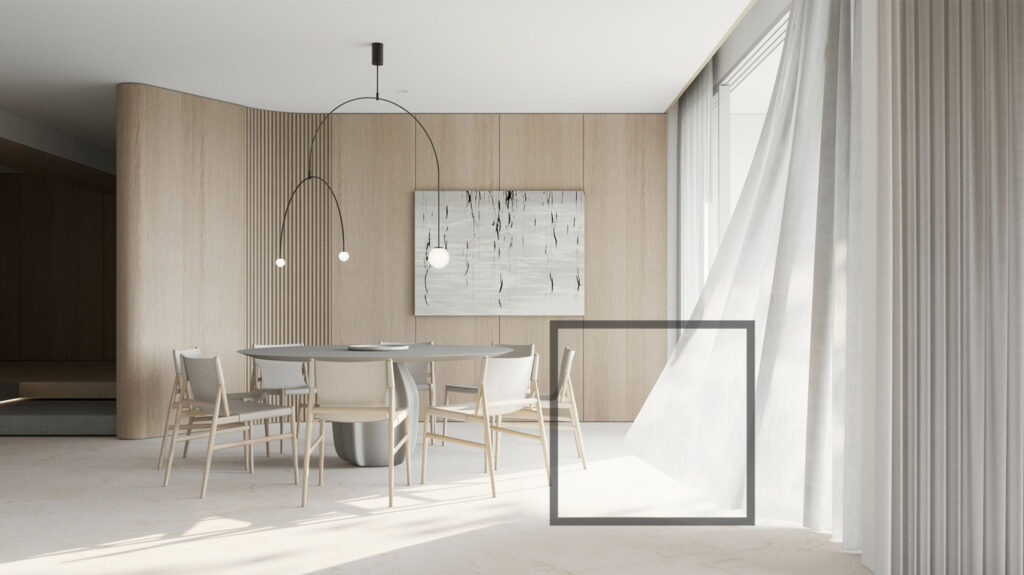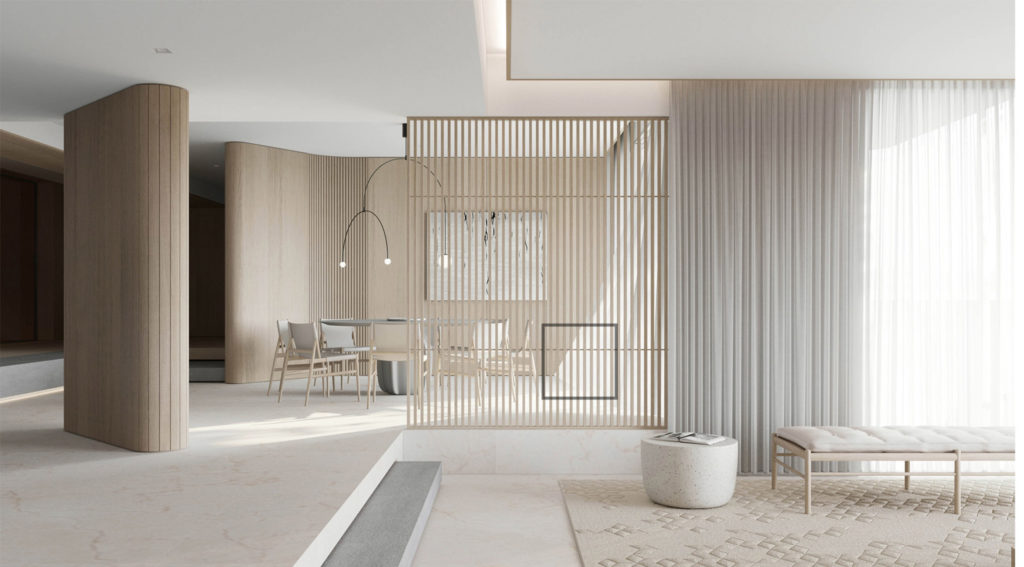 This "scandal" reinforces the role that photography plays in architecture: photographing actual, tangible, finished work is still very important for documentation, historical reference, proof of making it happen, and of course, competition entry – something very important to architects and designers. It cannot be overstated how difficult it can be to bring a project to fruition, and photography plays an important part in proving that it happened.
An interesting question raised is that of a photographer's artistic interpretation in altering reality for competitions like this. As noted in the comments, photographer Nick Guttridge asks about color toning and desaturation in images for contest use. How much can a photographer play with altering reality before the images are deemed too fake for competition use? Dezeen notes in their contest rules that "photographs must be unadulterated and genuine, although minor retouching is permitted". It sounds like there's a lot of grey area there, but obviously renders are not allowed. Perhaps a second contest or sub-category for visualization may curb this issue before it becomes too large to ignore as renders become better and better with time.
So, are renders there yet? I'd say close, but no cigar. Not to mention, as we pointed out in a previous article: pics, or it didn't happen. I now fully expect multiple render artists to post telling me how I'm wrong and that they're just as good as photos.
To read the whole article and see hi-res images for yourself, head on over to Dezeen.