Claudia Barral's Introspective Architectural Short Film "Places," Inspired by a Comic
Commentary
Late last year, I was in Auckland, New Zealand, visiting a few architectural firms as I was interested in exploring opportunities across the Tasman. One of the firms, Patterson Associates, had been on top of my list because of their incredible residential projects located in some of the most picturesque coastal locations in the country. Andrew Mitchell, one of the directors at Patterson, explained that imagery plays an important role in documenting a project but filming their projects plays a much greater role as it encapsulates the experiential qualities of the space given the environment it is in.
That was the motivation I needed to start exploring filmmaking for architecture in my spare time as it would be a vital skill to have in order to differentiate my work in contrast to my peers. Not to mention that social media platforms are favouring video content more than photographs, especially with TikTok's emergence and rise as a video-only social media platform. Furthermore, as per this Dezeen article, the genre of architectural films is becoming present in many film festivals globally. One need look no further than the great architecture and design film festivals that travel the world as evidence for this.
I knew it wasn't going to be an easy road as I was making so many mistakes when I began, yet the thrill of learning through these mistakes was quite exhilarating. All my experiments felt as if I was showing spaces as a collection of moving photographs, in other words, a slideshow. It lacked one key attribute: narrative. How does one even come up with a narrative to make the interior architecture the silent protagonist?
I was browsing through the shortlisted films from the 2019 Ponferrada Film Festival to discover an architectural film category. One film, Places, by Spanish director Claudia Barral Magaz stood out head and shoulders above the rest. Barral's film is inspired by Richard McGuire's six-page comic titled, Here. The comic was later converted into a 300-page graphic novel. The novel tells the story of a living room in a house throughout time; McGuire juxtaposes snippets of the past, present, and future in the same space.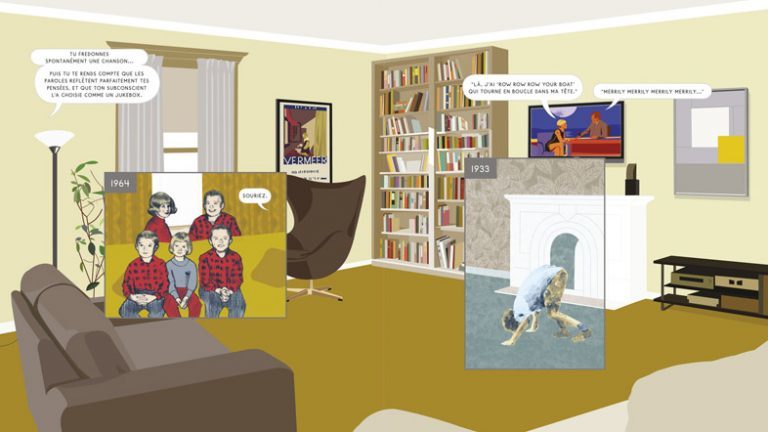 Barral, who co-wrote the script with her father Juanjo, takes the concepts of Here and applies it to her film by telling the story of a multi-generational family living in the same house over decades. She uses a similar mechanism to explore the various aspects of the house which is a beautiful way of showing the age of the space and the generational changes over time. You can appreciate the staggering effort that has gone into making such a film; finding the right house that can fit the narrative, followed by the actors, period clothing, and household items just to name a few hurdles that must have been overcome.
Places was well-received being chosen as a Vimeo Staff Pick as well as being selected for the New Creators Showcase at Cannes Lions 2019.
Barral's film is production heavy, yet it exemplifies that inspiration for your film's narrative can be found anywhere; as architectural photographers, filming architecture can be a natural extension of one's craft and we need not look further than our subject of choice for a great well of inspiration. Although it may seem hard, now more than ever we have access to a plethora of technology to enable film making, so it is far from impossible. It gives you and your client a point of differentiation and interest – who wouldn't want to have their next film shortlisted in the architectural section of either the Chicago International Film Festival or the Architecture and Design Film Festival?