We're back with Project of the Week veteran Dave Burk whose work you'll remember seeing here on APA — like the stunning reflective facade of SOM's National Museum of the US Army and his compelling photographs of the Netsch Residence, built in 1974 by renowned architect Walter Netsch and remodeled by SOM.
Today we're taking a gander at the Chicago-based architectural photographer's pictures of Atelier Deshaus's Long Museum in Shanghai, China.
The first thing you'll notice about Dave's work here is the gorgeous quality of light which washes over the scene and carves out the shapes of the museum. Crisp shadows and gradients of color communicate texture and form in this project.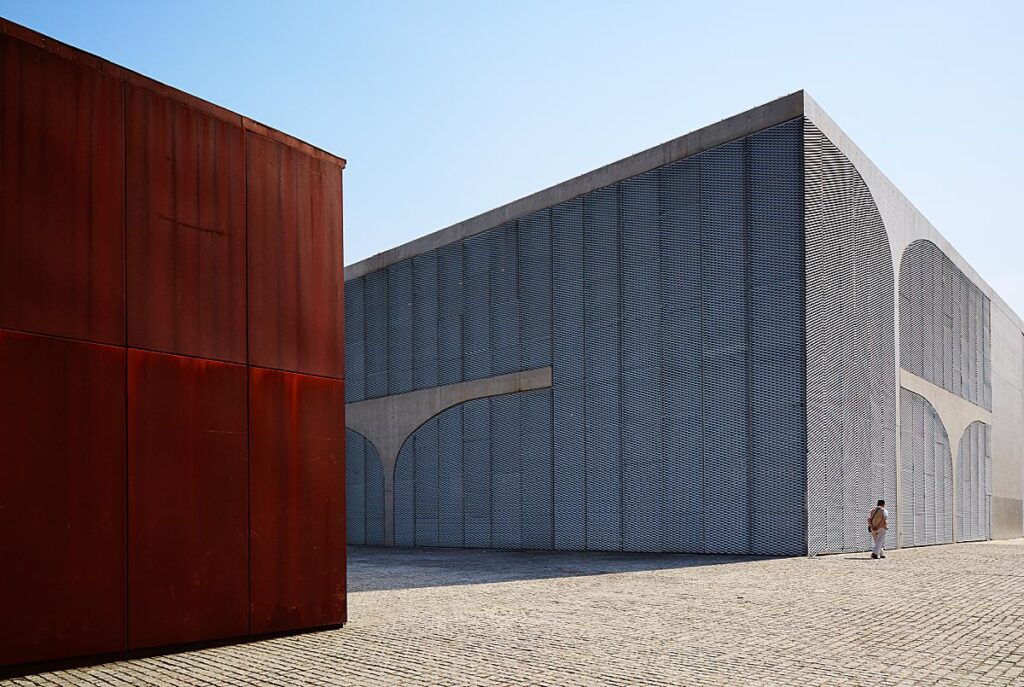 Dave includes well-placed figures and contextual elements to show the museum in its surroundings and give a sense of life to each scene.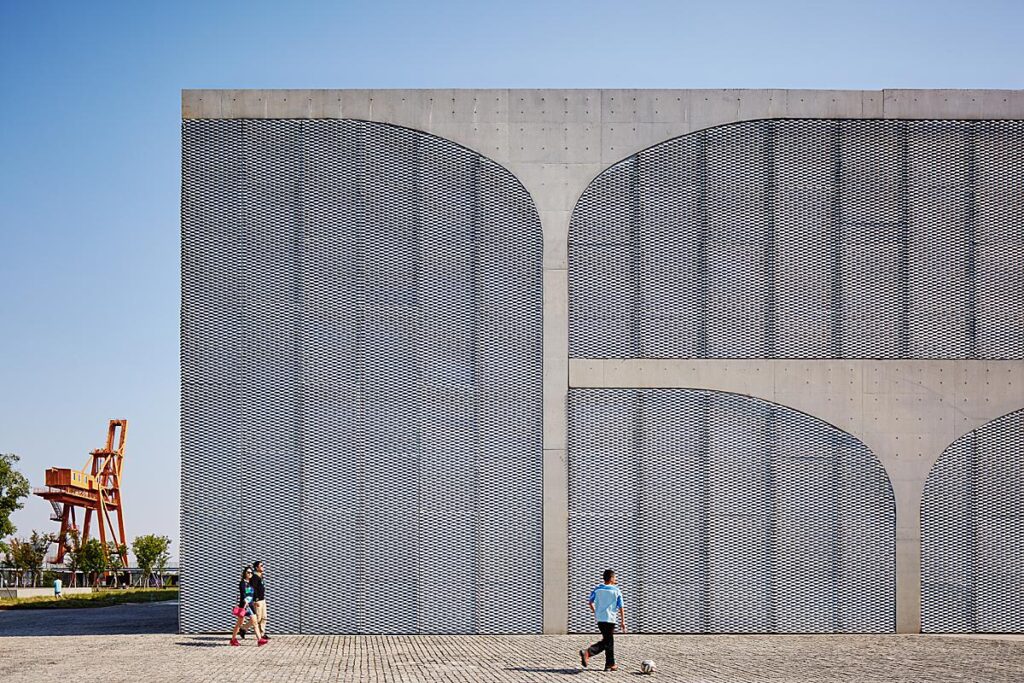 More well-timed lighting and a thoughtful perspective draw our eyes through the image. As we look through the scene, we notice the shapes and structural elements along the way. We also get to see a bit of functionality from the museum's design, as the swooping arch provides shad on the pathway by the museum.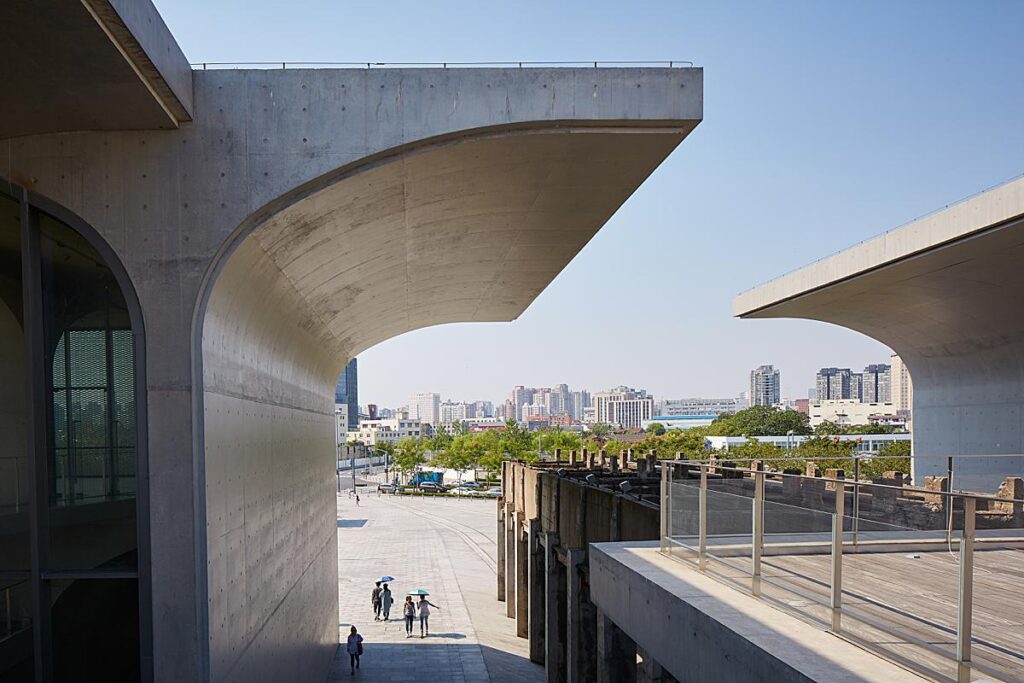 I love this next shot! Dave's carefully considered perspective creates beautiful shapes and lines in this photograph. The slivers of sky give just enough visual tension to be interesting, but Dave's careful use of space still gives each structure breathing room. The result is a very geometric and graphic photograph that is a joy to view!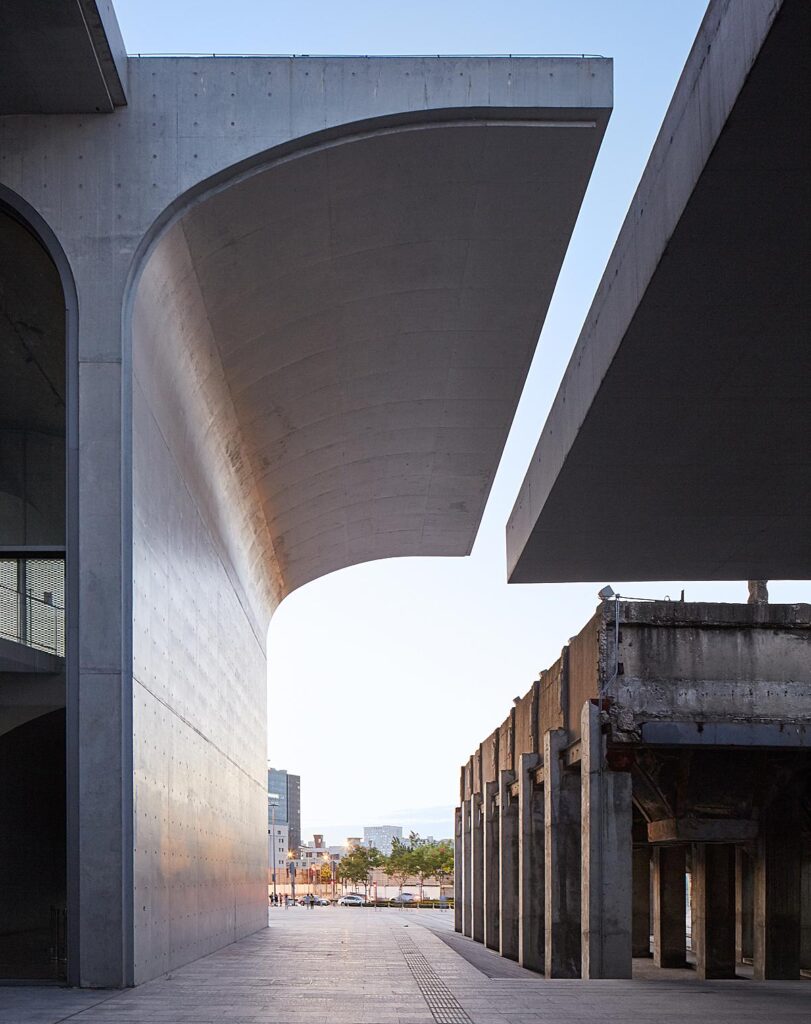 The two figures here communicate scale and help soften the hard materiality of the museum's structure.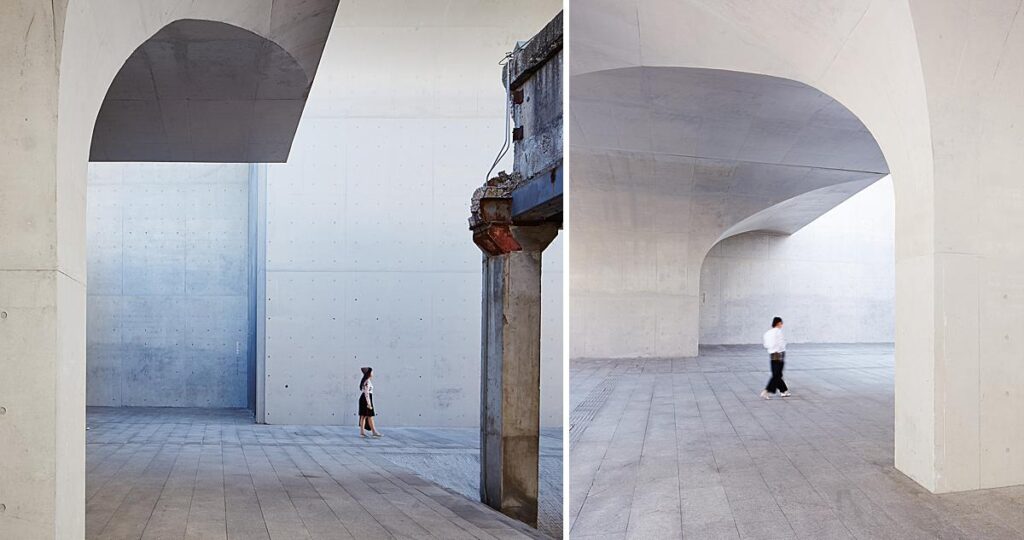 Dave uses some layering here to anchor us in the scene while providing depth in the image. Again, nice there is a nice play between the shadows and highlights which helps us understand the shapes of the surrounding structures without giving too much away.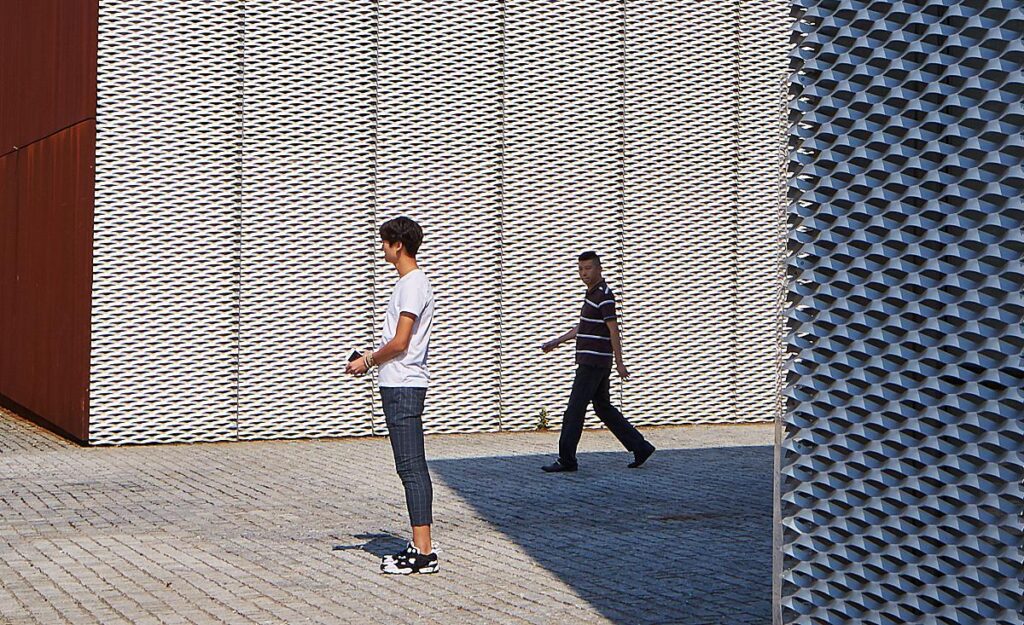 I appreciate the symmetry of the facade itself, while Dave breaks it up with the use of a passerby. The scene feels intimate and showcases the textures and design of the museum.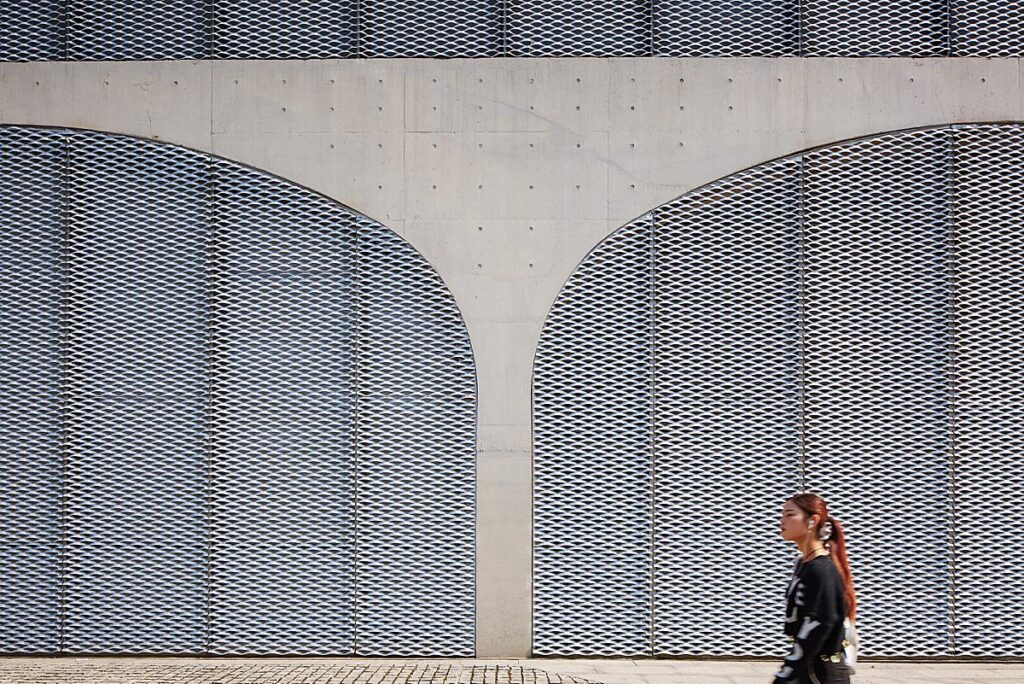 A giant thanks to Dave Burk for sharing this project with us. Pop over to daveburk.com or give him a follow on Instagram @daveburk to keep up with his phenomenal work!
If you have a project you'd like to be considered for Project of the Week, you can submit it here.