This week's featured project takes us to Eschenbach, Switzerland with Milan-based photographer Karina Castro. We'll look through her photographs of Dreifachsporthalle by Enzmann Fischer Partner AG. Each photograph sports an enormously nostalgic film feel. The subdued colors allow us to turn our attention solely to the light and forms present throughout the project.
Karina lets us get to know her a bit by sharing, "I ended up in photography as an extension of filmmaking. I chose to start this path by studying photography first and afterwards I found myself working as an assistant photographer. Then I became a photographer. 
Regarding architecture, focusing on space came very naturally. Moreover, I grew up in Portugal, a country that has a strong cultural sense, interest, and sensibility for architecture. I never saw architecture as merely a built environment, but as my daily life. "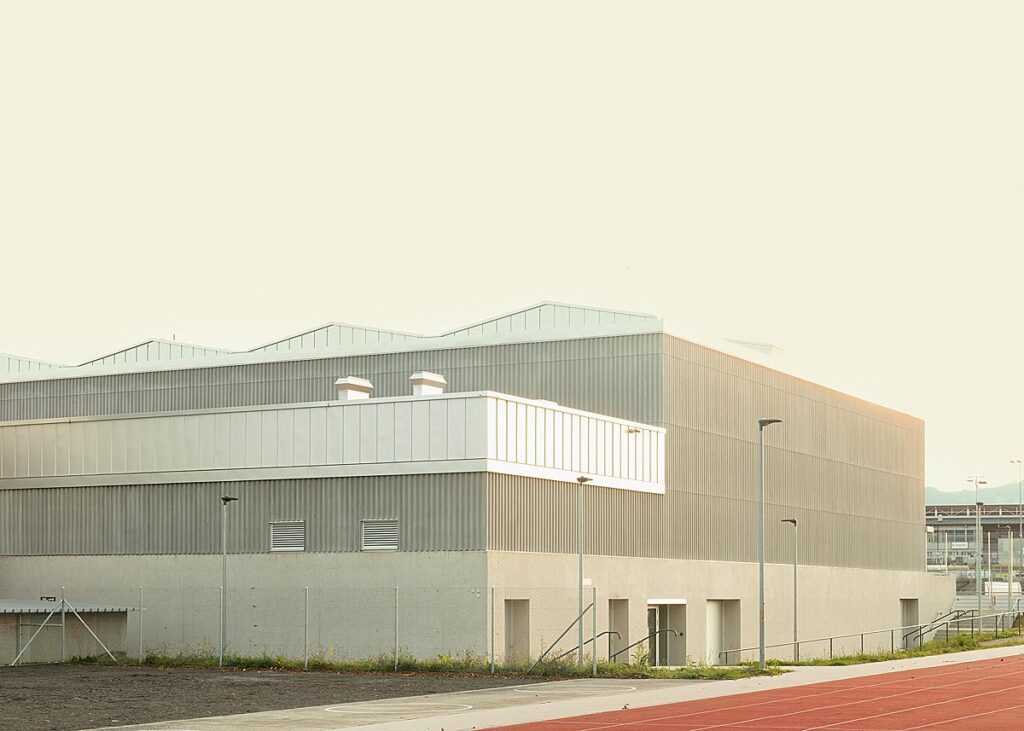 "It was my first time photographing an Enzmann Fischer Partner AG project. I was in contact with the architect Kadir Asani who supported me to proceed with this shoot in Eschenbach," Karina shares.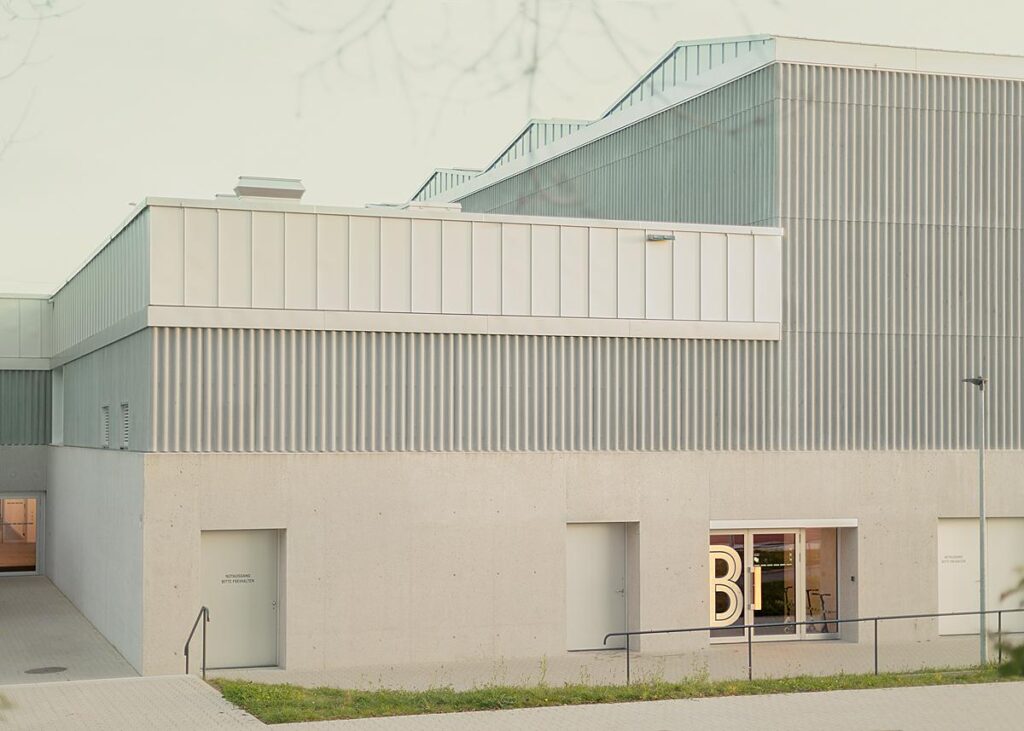 She continues, "It was a very sunny day. The challenge was in deciding on where to use all this available light – I had to be extremely picky."
We see those bright specular highlights and long bold shadows in the next few images. There is plenty of dimension and shapeliness that helps translate the 3D subject through this 2D medium.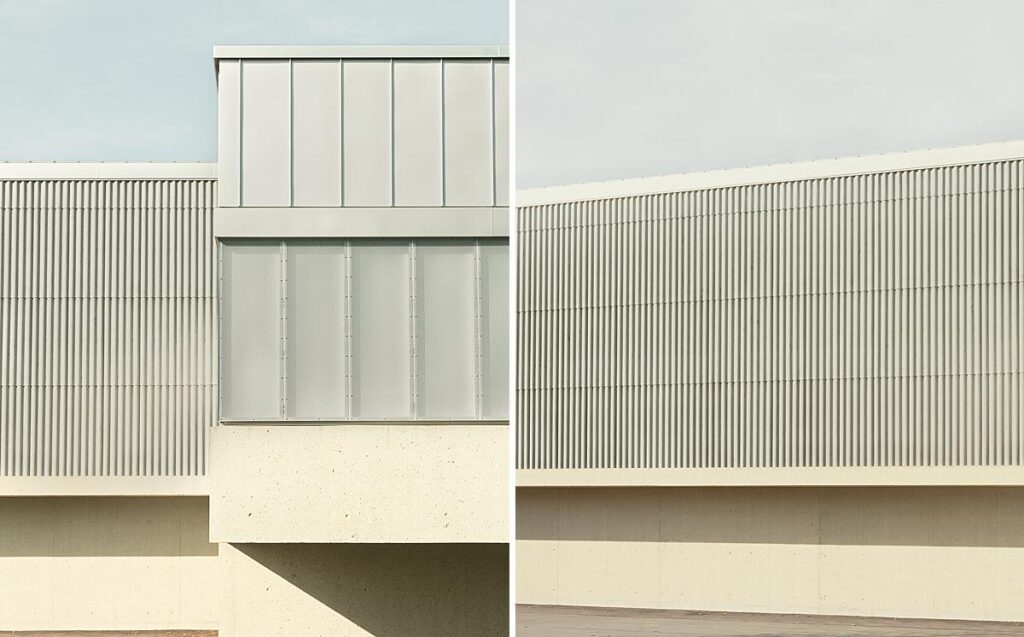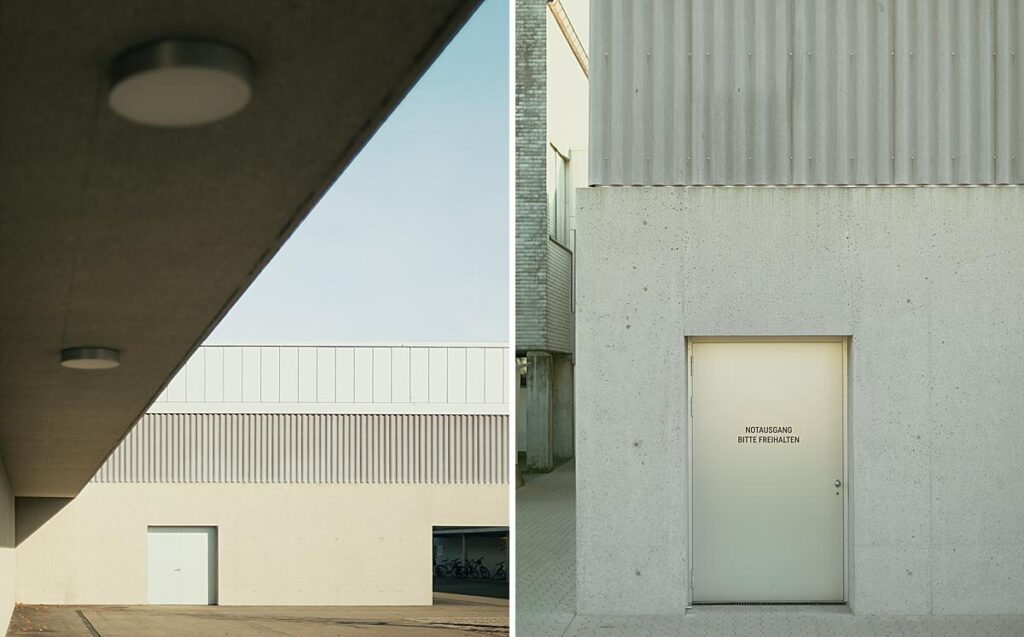 Inside we are met by powerful leading lines and more beautiful geometric patterns. Karina's photographs cull out any distractions and allow us to focus on the shapes and textures at hand.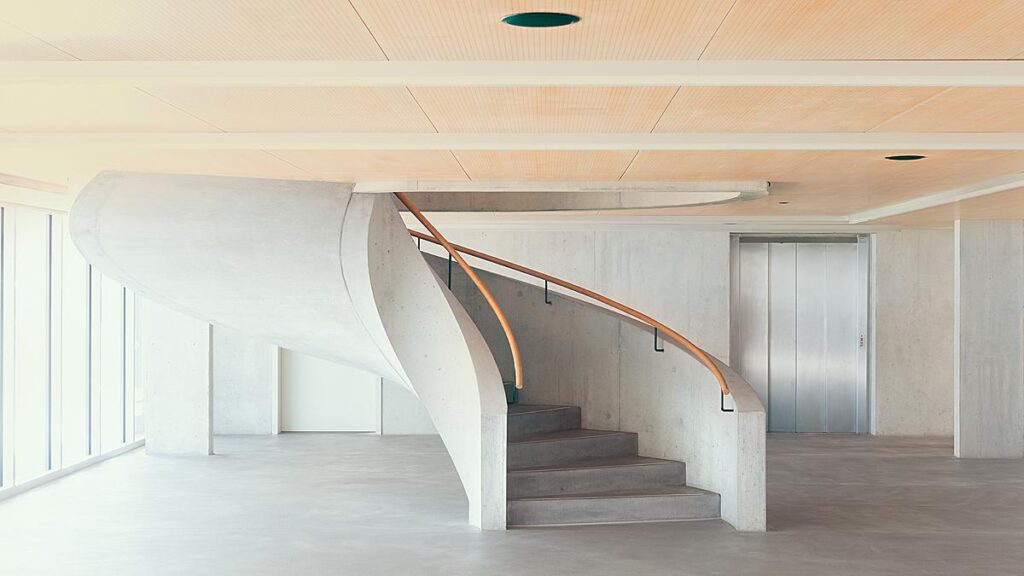 Careful camera positioning here creates a scene full of rhythm and repetition. Our eyes easily flow through the room.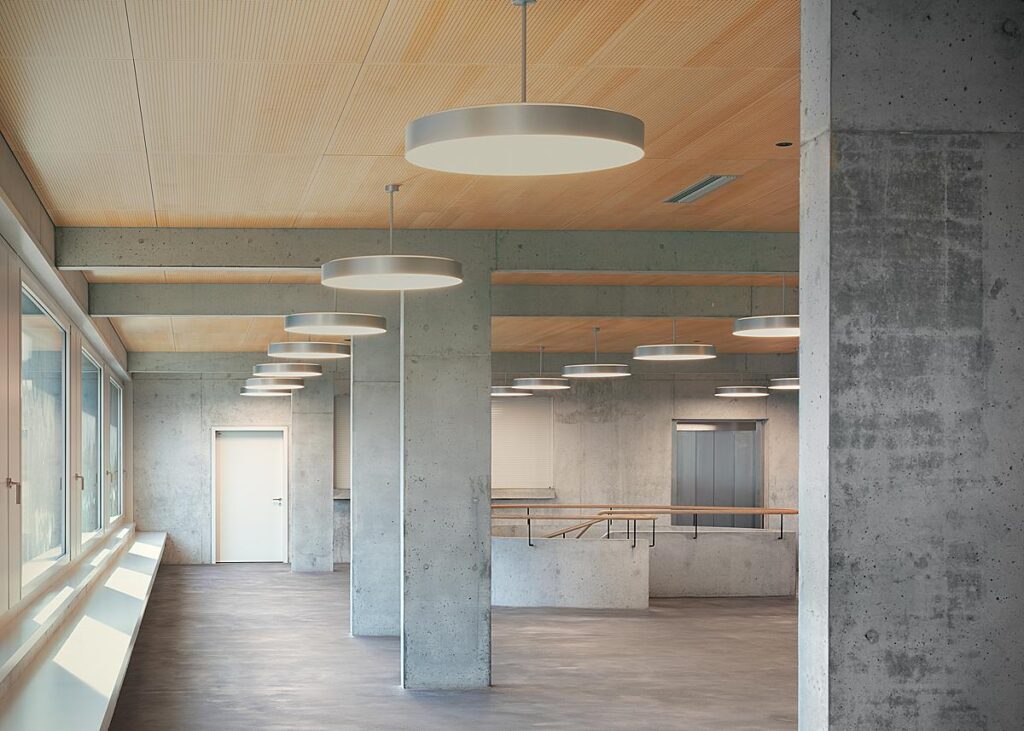 Karina tells, "In this project specifically, my approach was all about light. I had to play with the light as backlight to control it and gain a kind of atmosphere and color."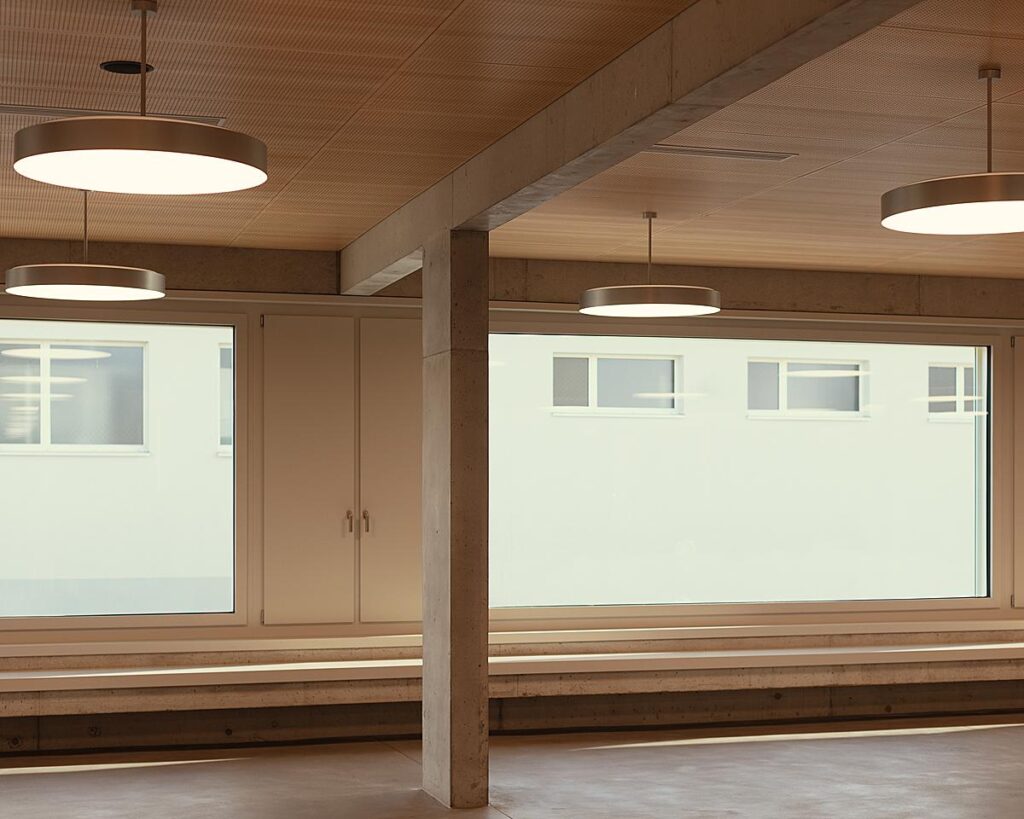 The sports complex is also a multi-use facility. Apart from the grandstand it now includes, the facility has "sufficient capacity for training, competitions and events that can be held parallel to the sports activities. The multifunctional building offers space for up to 2,000 people for major cultural or social events."
Karina implies the capacity of this complex in this simple yet cinematic detail shot.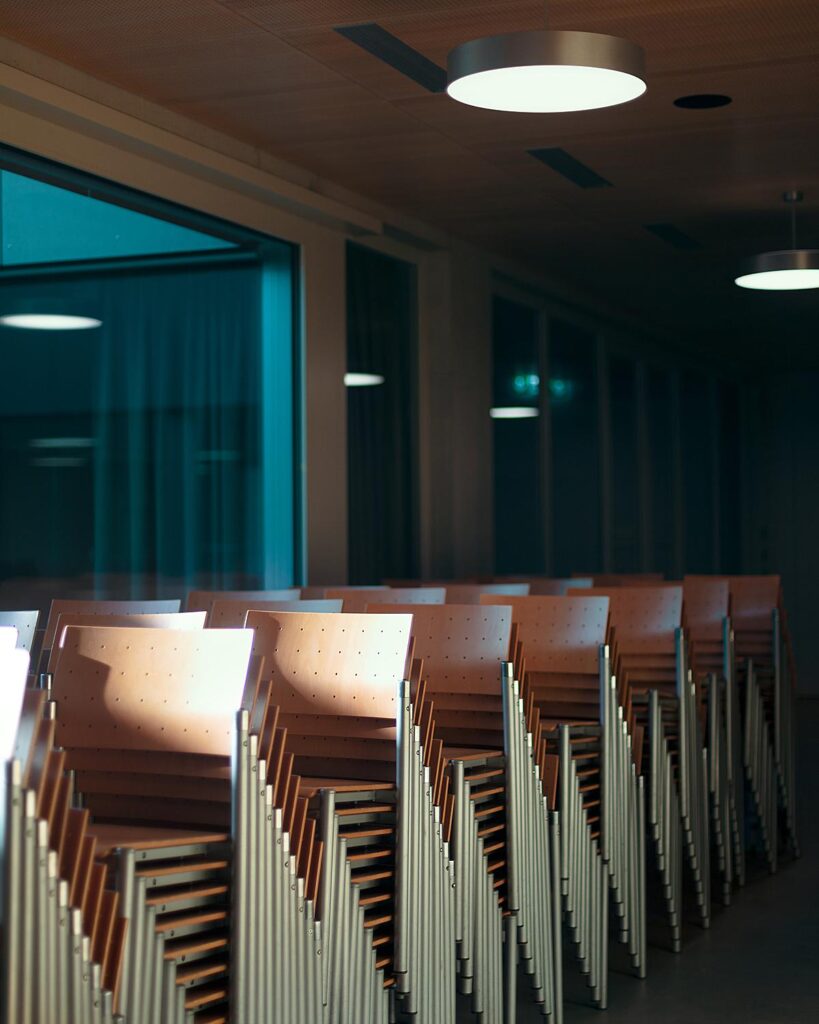 I asked Karina what her favorite photo from this series was, and she sagely replied, "There is no favorite image because it is like a music notation where every single note sustains a single note. It was created to be read all together, I can't think of it separately."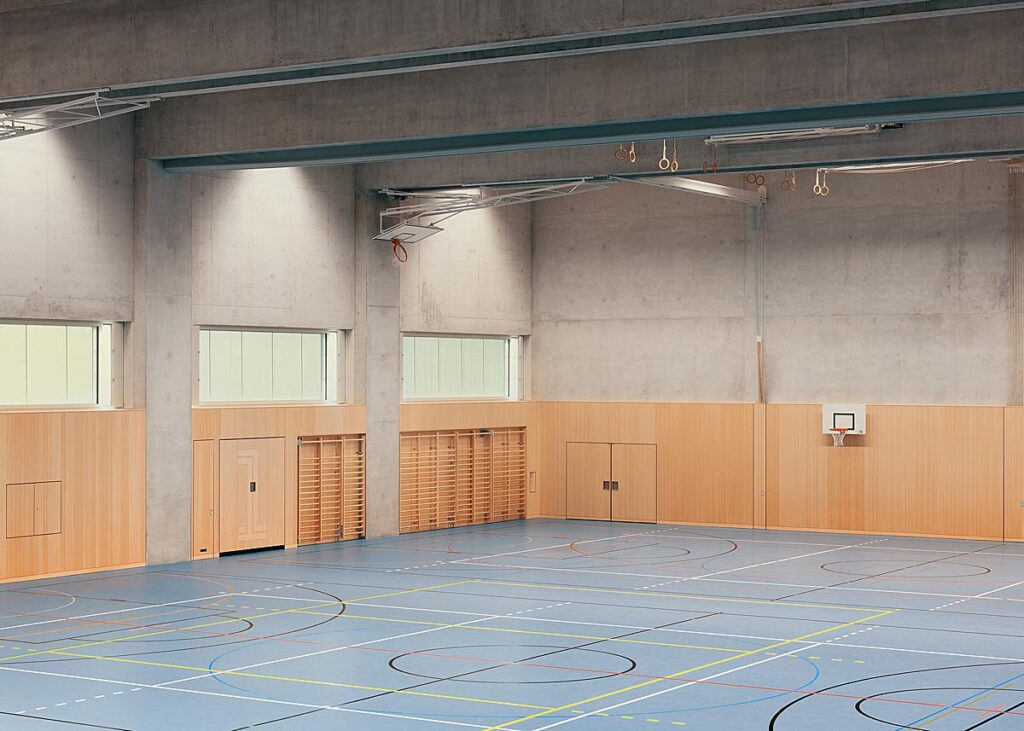 A huge thanks to Karina for submitting this project in. See more of Karina's work at studio-karinacastro.com, and on Instagram @karinacastrostudio.
If you have a project you'd like to be considered for Project of the Week, you can submit it here.