Today's Project of the Week takes us on a journey with Milan-based photographer Karina Castro. Karina is sharing her photographs of a new school designed by Haller Gut Architects in Aaberg, Switzerland.
As with all of Karina's beautiful work, you can expect to see plenty of directional light, shapely shadows, subdued color palettes, and compositions that play with shape and line. Lets jump right in: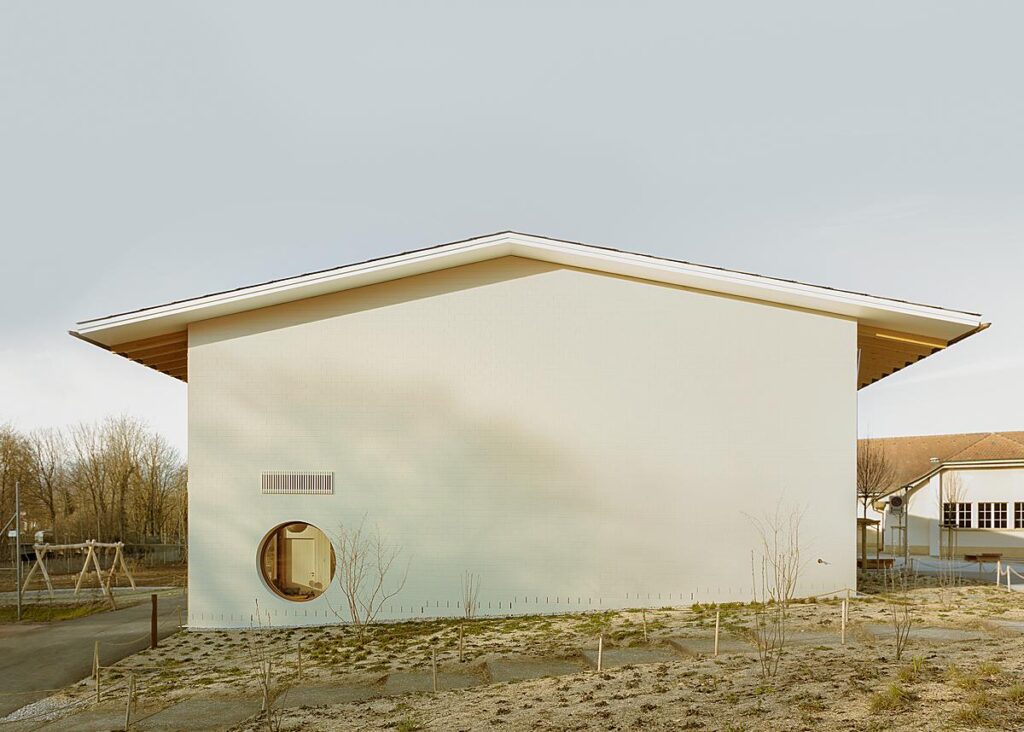 One thing I love in particular about Karina's work is the quiet moments she creates within a space. Her images are unfussy and understated, allowing us to focus on the shapes and light at hand.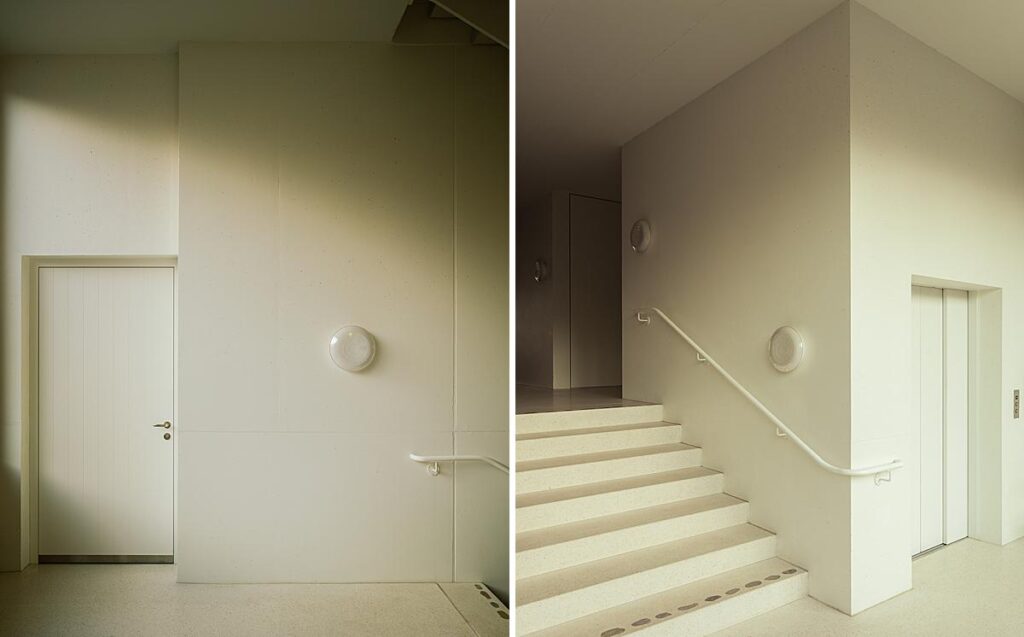 The following two images happen to be my favorites from this series. I was curious to know Karina's thoughts on making them.
Karina explains this scene sharing, "Each image has its reason and story and should be read all together as a music composition. The one above for example was made to highlight the volume and the circular high windows designed by the architects – which is a very present and peculiar element in their research practice."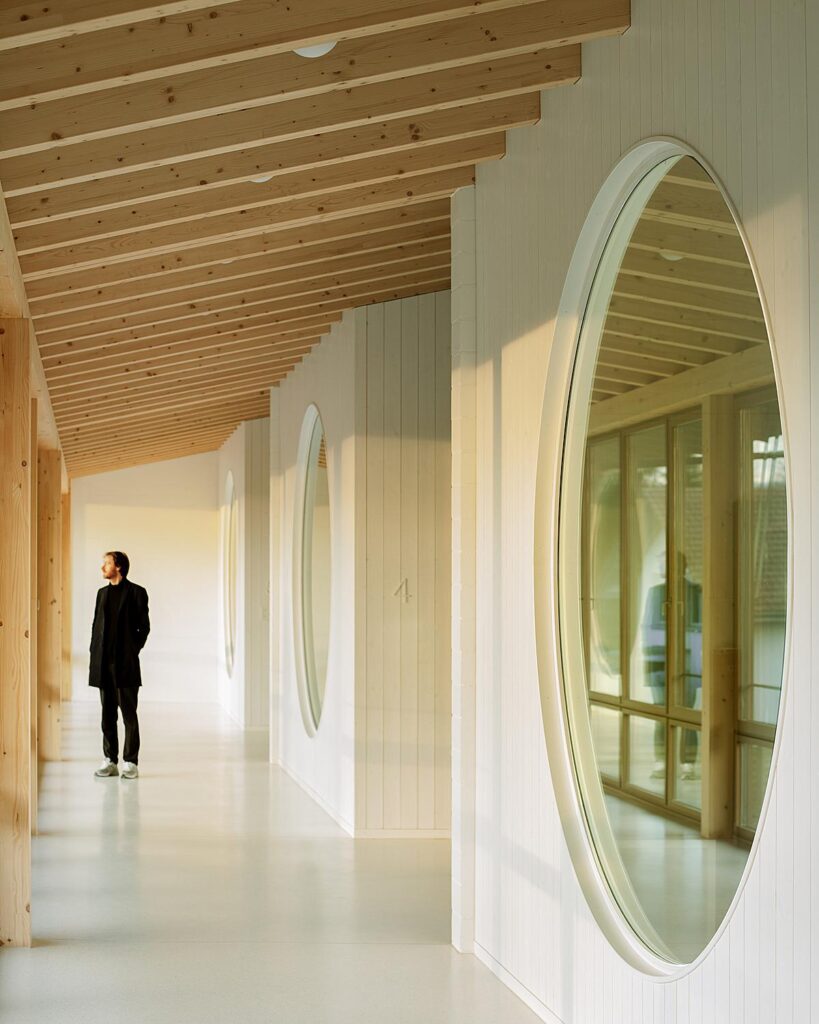 She continues "To create the image below instead, we moved some tables, chairs, and toys to create an image that brings the viewer into a learning environment for young kids – It is one of the most well-designed schools I've seen, with contemporary design characteristics, color, volume, breathable materials and a good supply of daylight."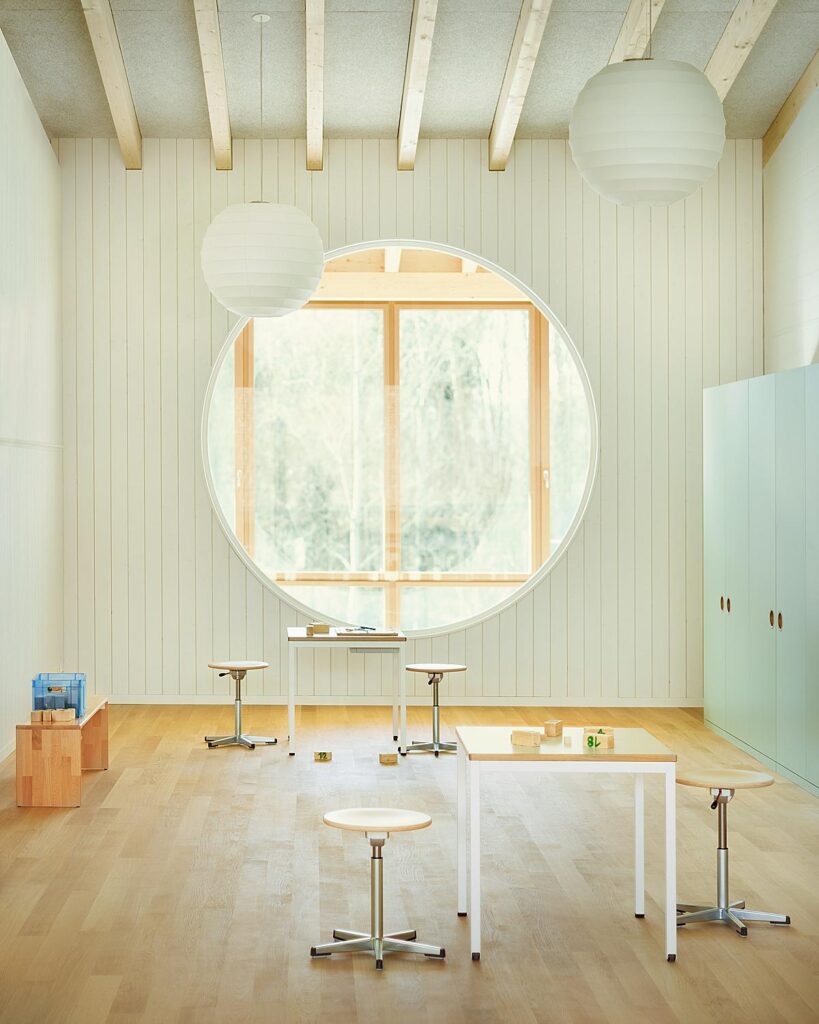 Karina mentions a challenge she ran into while shooting this series, explaining "The school couldn't be photographed early in the morning and before being inaugurated, therefore many rooms were occupied. But at the end we managed to make things work out and everyone, including the kids and teachers were very keen to help create the images."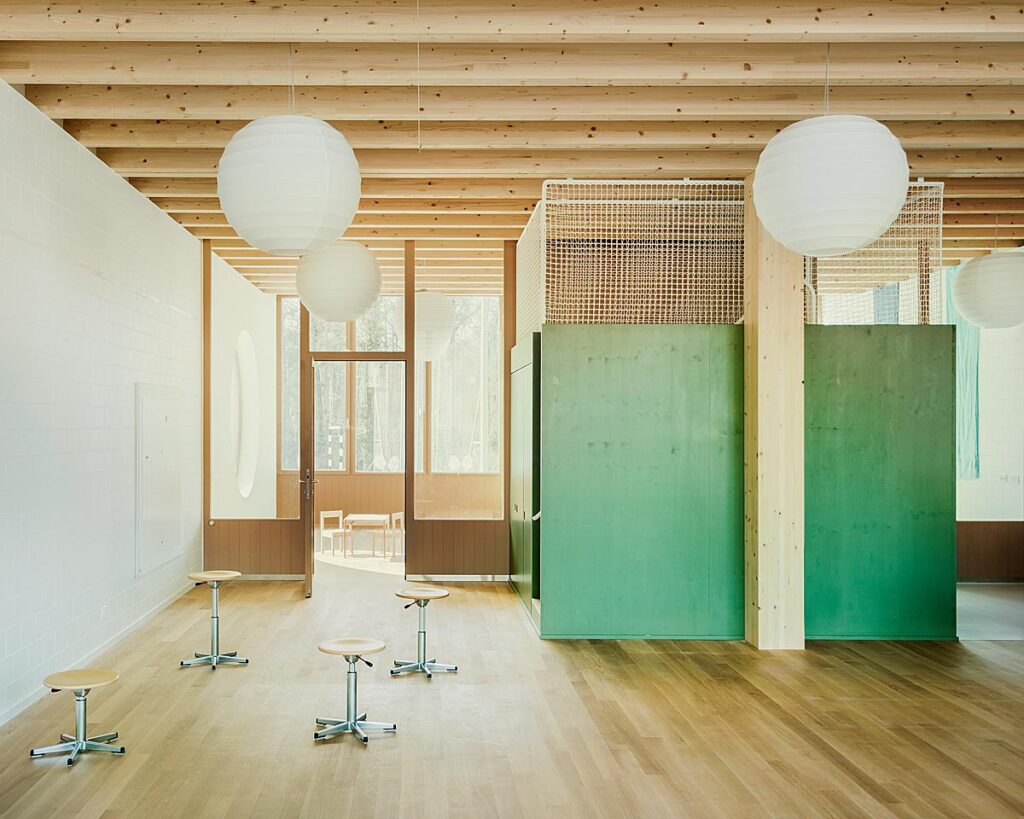 "Haller Gut architects offers the building a very strong sense of warmness and calmness and as a photographer I thought it was important to transport the viewer into this warm, calm and free-flowing space atmosphere," says Karina. We notice the patterns of light streaming into this image and can almost feel the warmth of it on our skin. The colors, shapes, and textures of the design elements create a calming atmosphere that we feel a part of when we view this scene.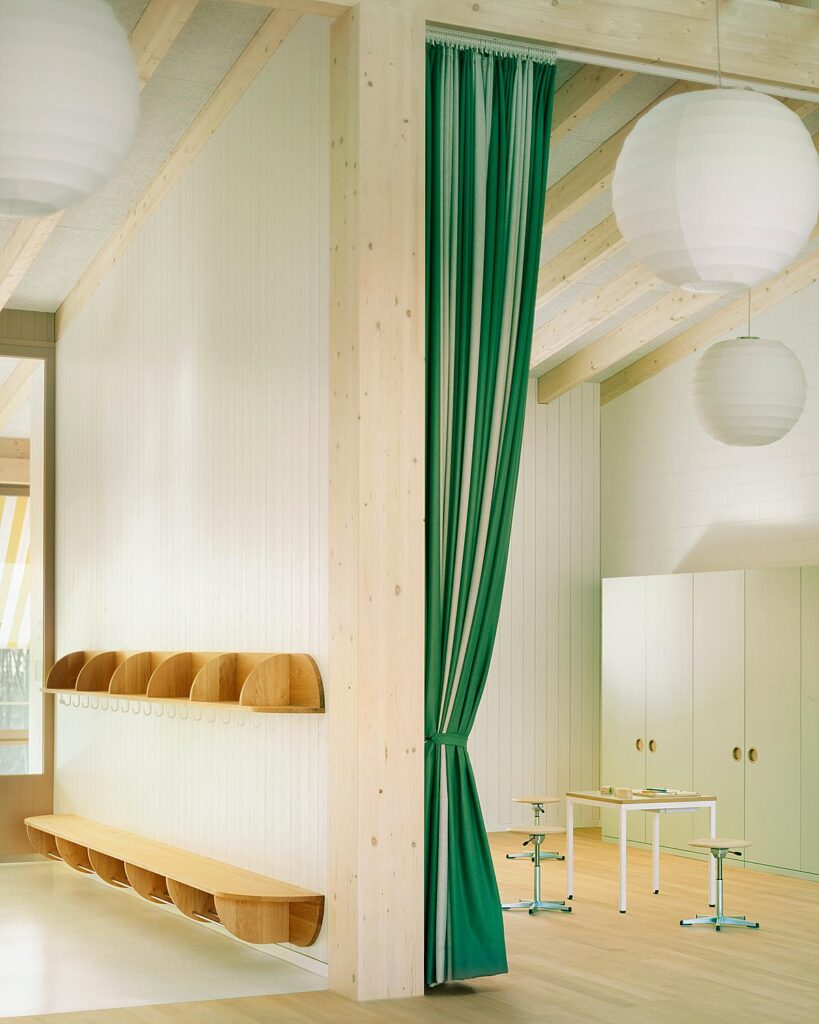 Karina wraps things up by sharing "Photographing this school was a great experience. When you photograph a building you are dialoguing with the architects through the camera, it gives you the privilege to learn more about their practice and the meaning and importance of Architecture in society.
My goal when collaborating with architects is to investigate the space they've built and to create an atmosphere that can let the viewer go beyond a merely representative document."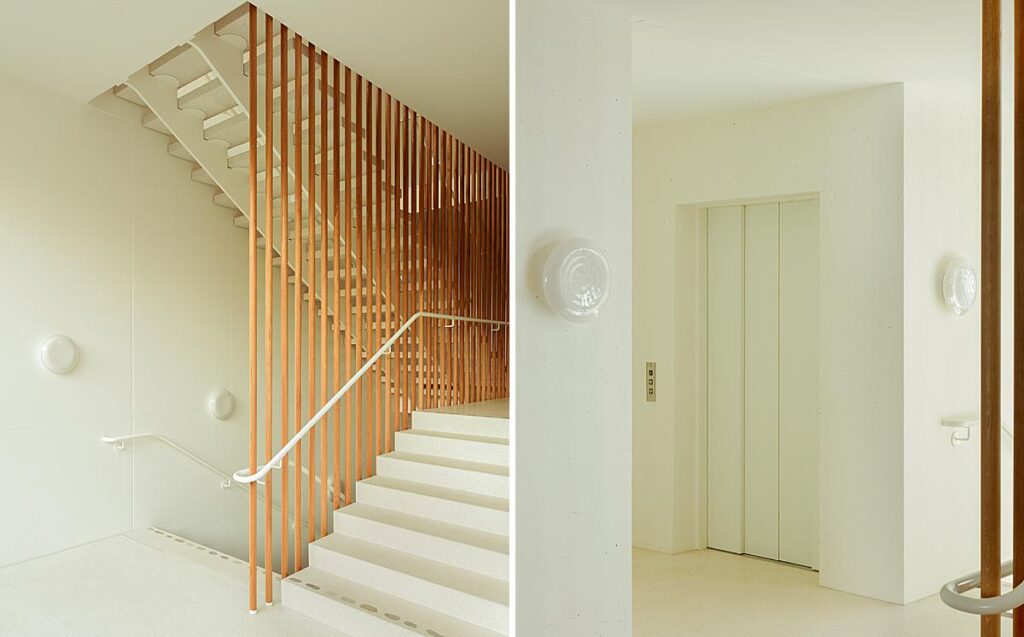 A giant thank you to Karina for submitting this project in and sharing a bit about it!
Visit studio-karinacastro.com to see more of Karina's work, and give her a follow on Instagram @karinacastrostudio.
If you have a project you'd like to be considered for Project of the Week, you can submit it here.