This Spectacular Home on the Chester Basin is Exquisitely Photographed by Adrian Ozimek
Project of the Week
Toronto-based architectural photographer Adrian Ozimek is our featured photographer for today's Project of the Week. Reminiscent of a warmer time for all of us folks who are experiencing a chilly February, we'll be taking a look at his photographs of the gorgeous Jib House in Nova Scotia by Omar Gandhi Architect. Throughout this project, Adrian has done a spectacular job of communicating the scale, surroundings, and thoughtful design elements that make Jib House so special.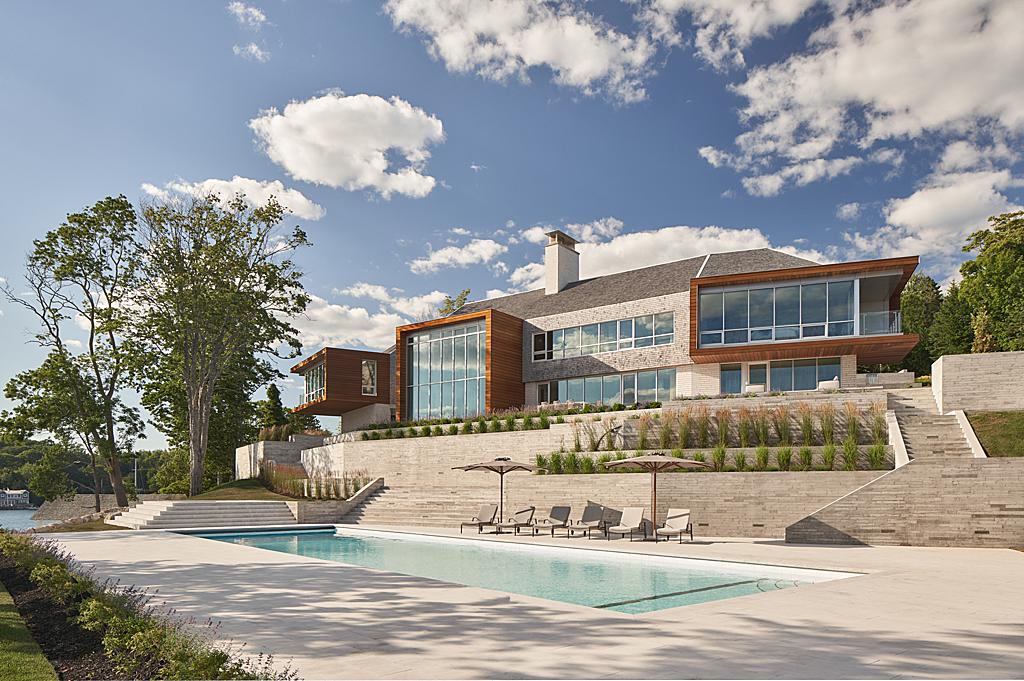 Jib House sits on a triangular lot with a stunning 270-degree view of the Chester basin, the nearby islands, and sailboats – including those of the storied Chester Race Week regatta. Adrian's aerial shot here depicts the home's positioning perfectly. Long shadows and a thoughtful crop keep the image interesting and informative.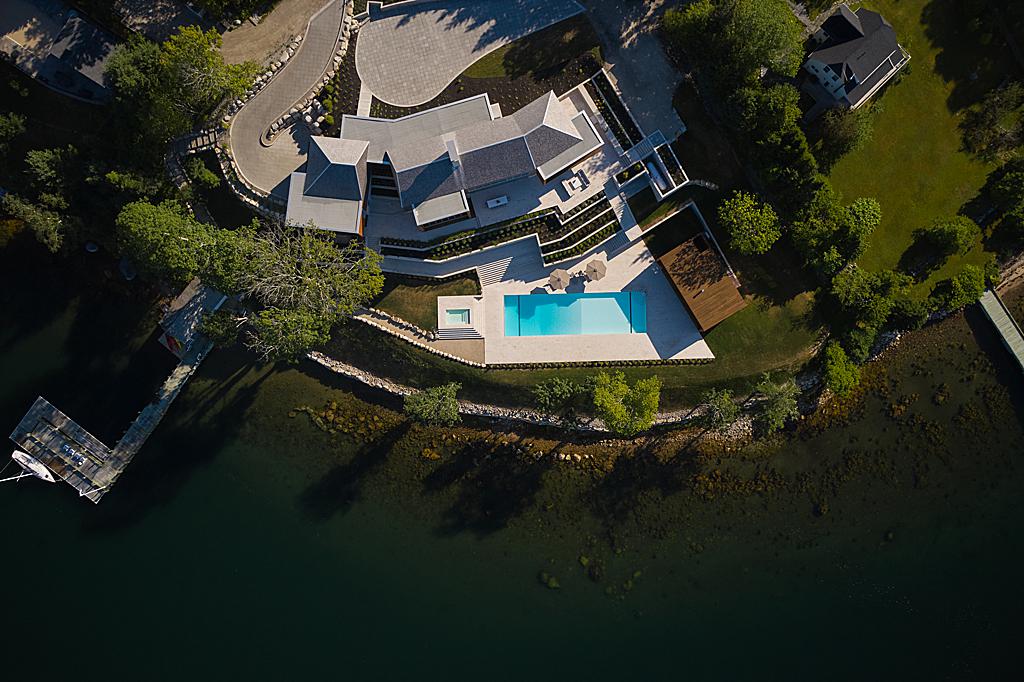 Adrian explains "The ocean creates a serene backdrop for this project which bends and forms to the site. The surrounding views are framed by large expanses of glazing, allowing for unique views from each of the house's main spaces." In these gorgeous photographs, we get a notion of the expansive glazing and cantilevered elements that raise up parts of the home for maximum viewing pleasure. I appreciate the dynamic lighting that Adrian harnesses here. There is such a pleasantly warm feeling about these images that makes Jib House feel so serene and inviting.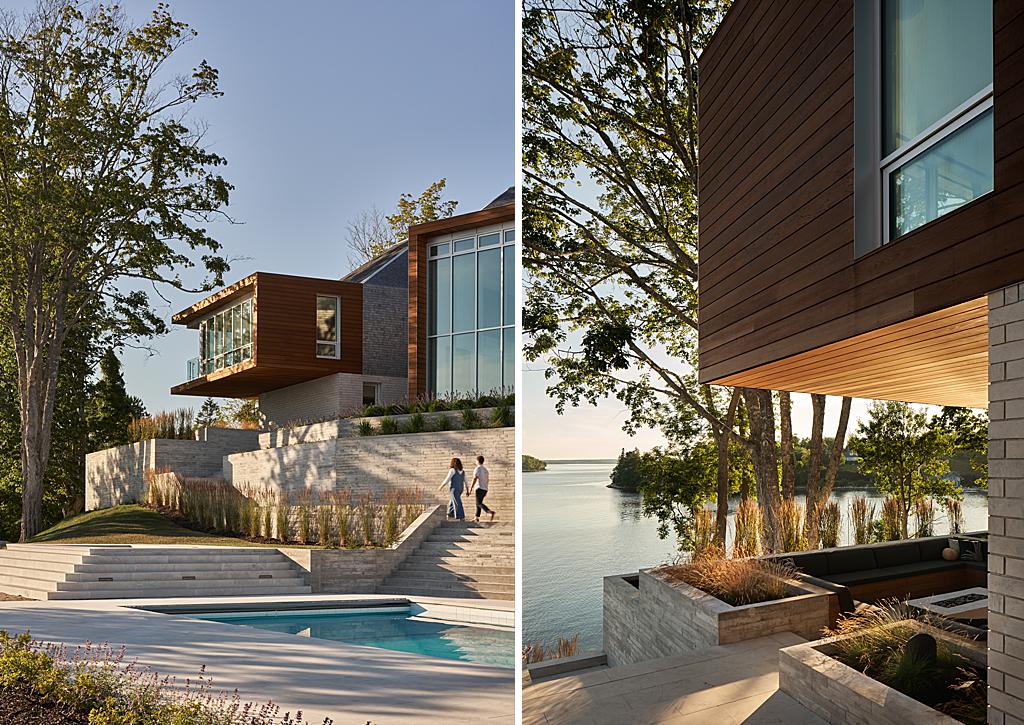 "The firm and I collaborated on two previous occasions capturing a stunning local residential project as well as the recently opened restaurant, Prime Seafood Palace," Adrian explains about his relationship with OG Architects. "Omar invited me to come down to Nova Scotia and I happily obliged; It was my first time experiencing Canada's East Coast and I absolutely loved it. Omar and his team are an incredible pleasure to work with and very in tune with the photographic process, understanding, and what it takes to produce a successful set of images."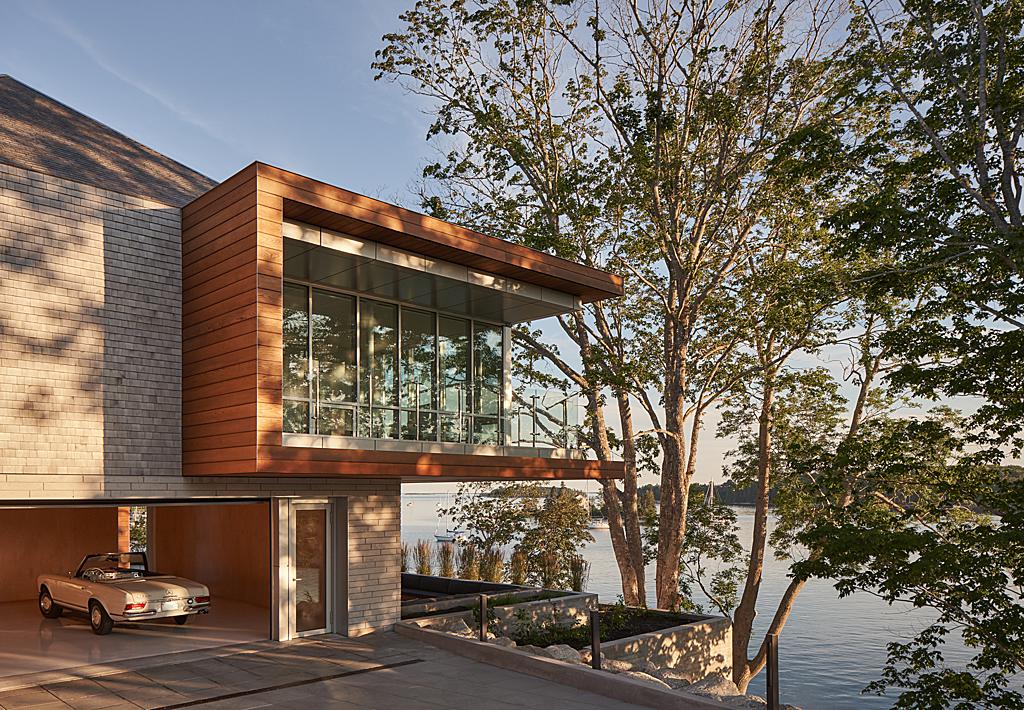 So what were the shoot days like to capture a project of this scale? Adrian tells "We had two and a half days designated for this location during the month of July. Early morning to half an hour past sunset is quite standard for an assignment of this scope. The space was shared with a three-person film crew during this time, and although I was apprehensive at first, Gavin and the team at ThreeSixFive Media were incredibly helpful and we coordinated our schedules without any issues."
That's a lot of logistics to juggle, especially when needing to photograph the primary house, the pool house, and the surrounding landscape. Adrian's gorgeous photos are a testament to his well-planned and well-run photoshoot though. Each image – even those of the auxiliary spaces at Jib House are perfectly lit and a joy to look at.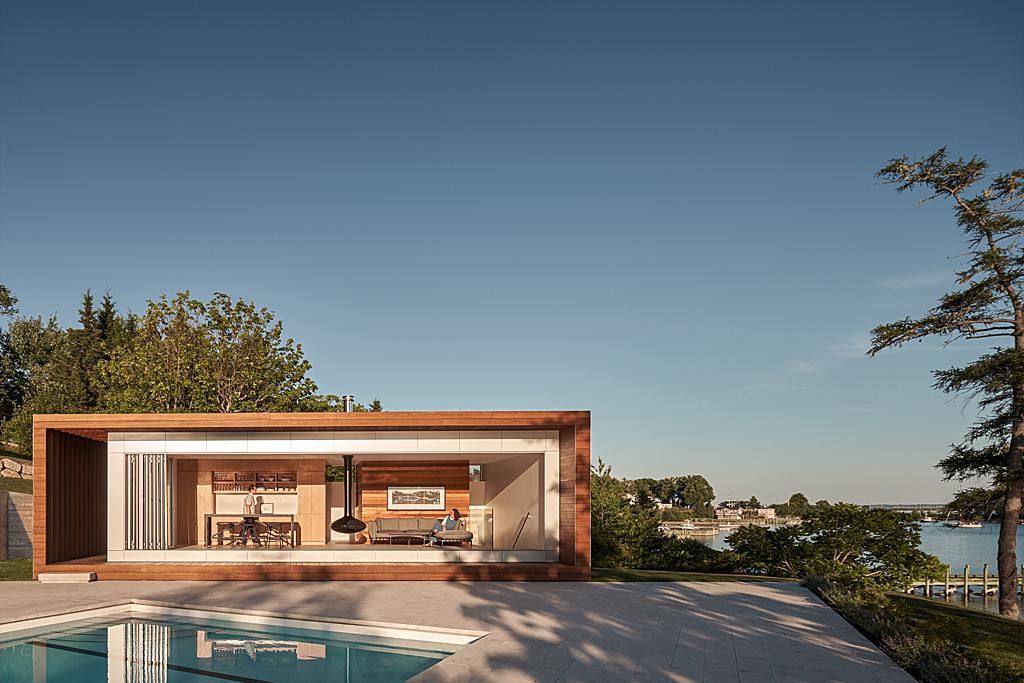 "Our second shooting day had to be broken up into two visits due to inclement weather conditions. This would be the first minor challenge nevertheless mitigated by our planned contingency day. We ended up having both sunny and rainy/overcast conditions which allowed for the capture of the interior under a variety of lighting conditions," Adrian shares.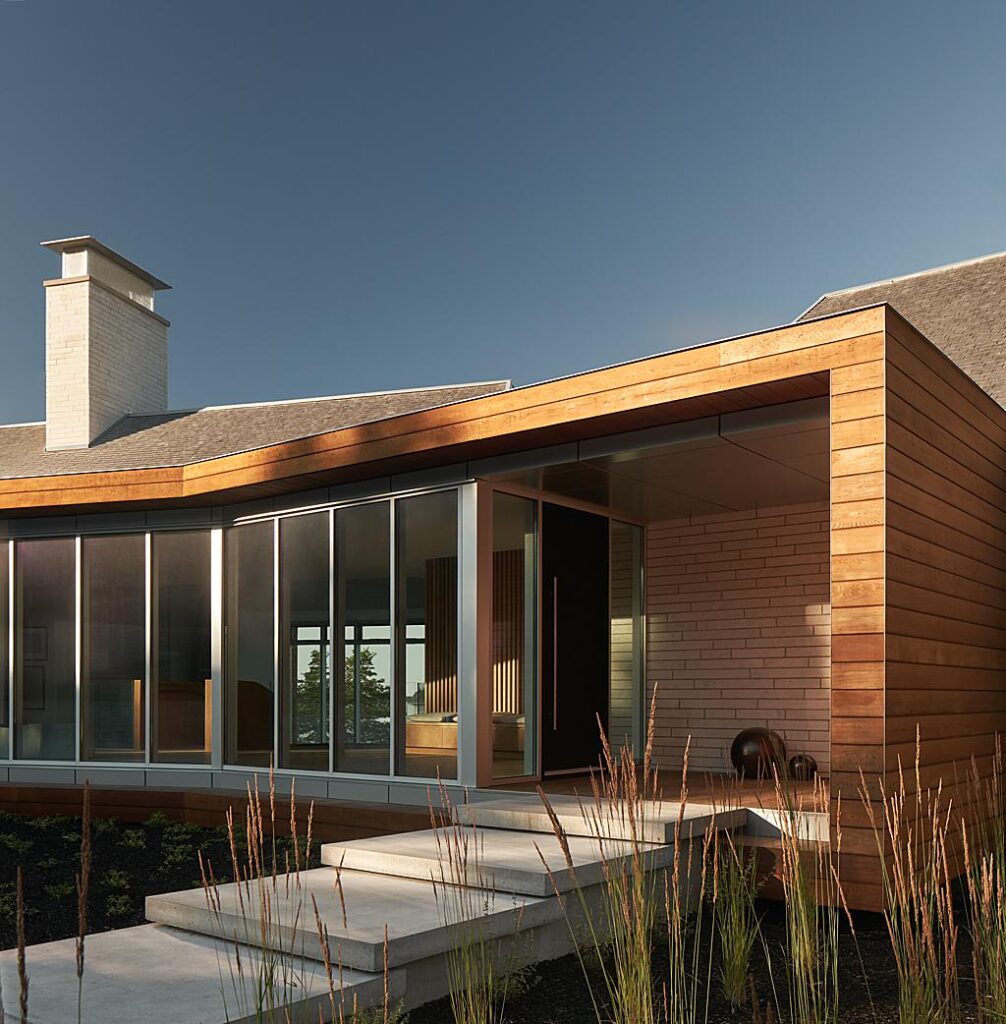 He continues, "The Architect had everything ready to go the day of the shoot. Furniture, auxiliary items and parts of the client's extensively curated art collection were carefully moved into spaces that would be omitted from the shoot. This was extremely helpful as I could focus on lighting and composition. Omar also made sure we had access to models that generously gave us their time during the early morning and evening hours. Under my direction, we shot a wide range of angles, some of which ended up in the final shot list."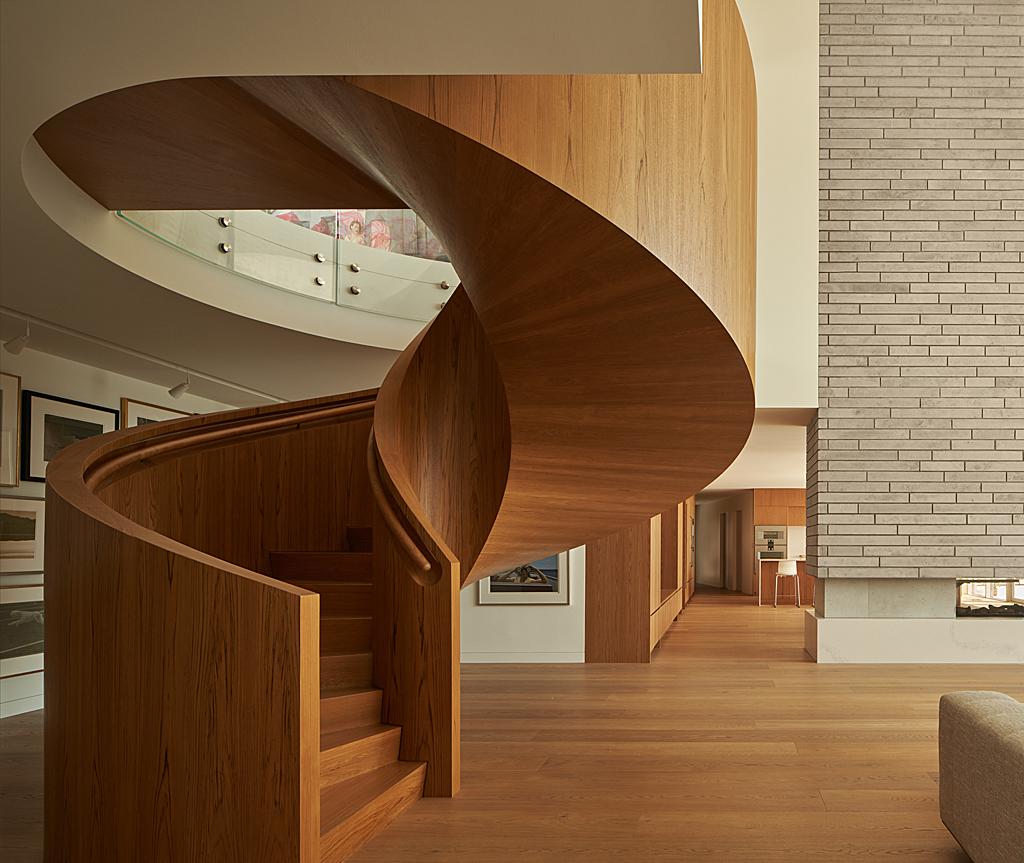 CNC'd out of solid white oak, the spiral staircase is central in Jib House. The stairs serve to connect the residence's two floors, while also being a stunning sculptural piece. Adrian does a lovely job of devoting time to making a set of images showing off the masterful craftsmanship here.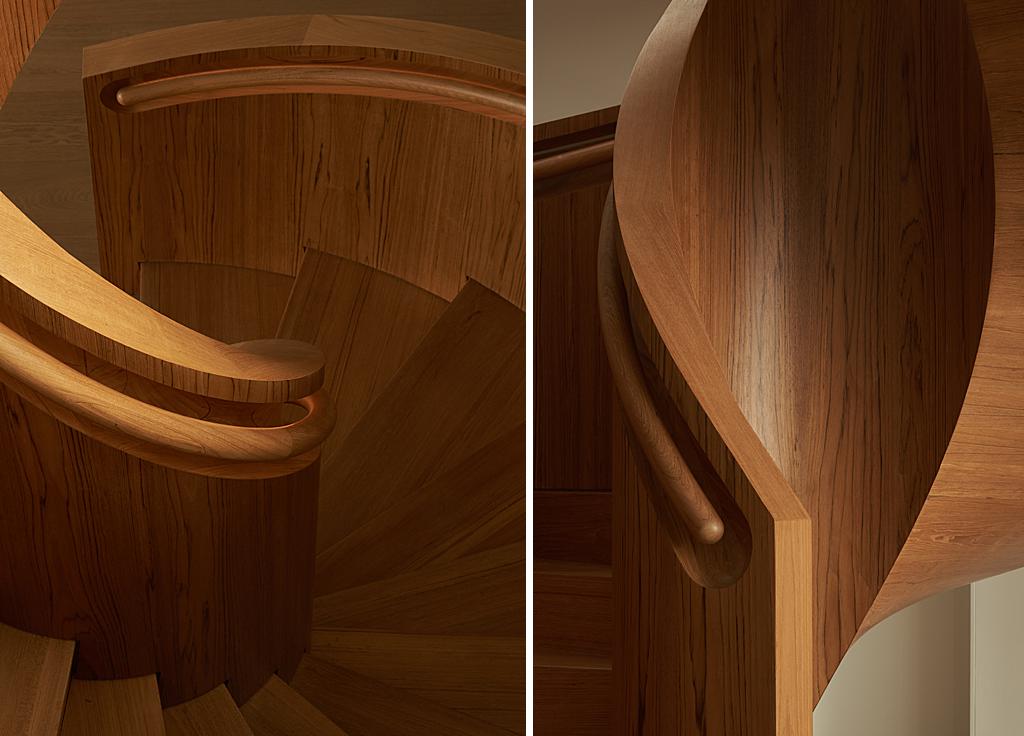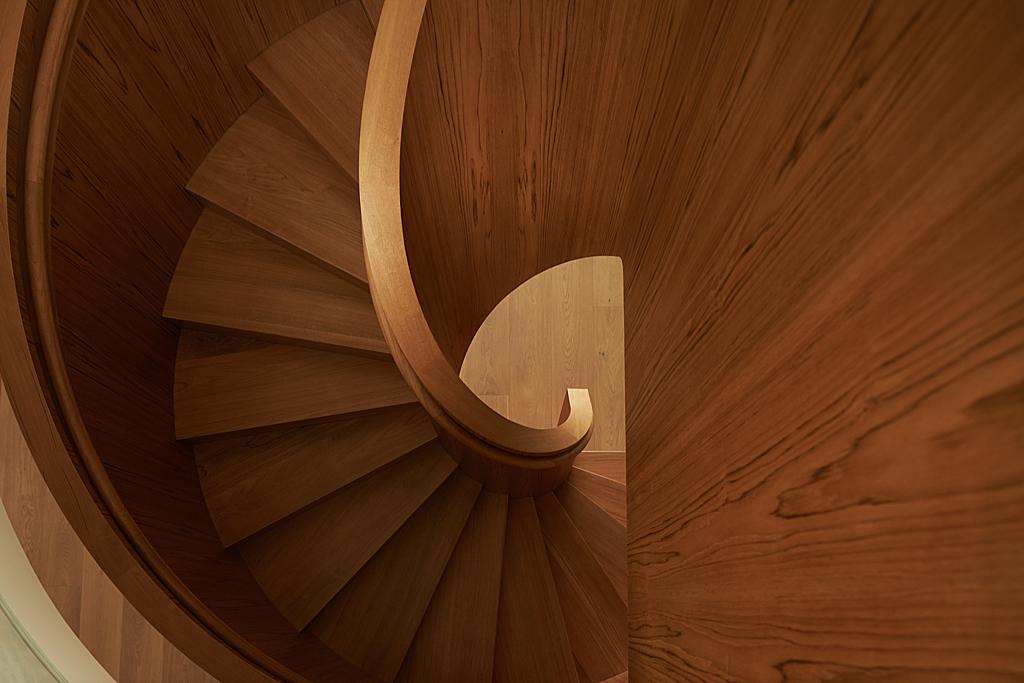 Limestone and white oak are the two primary elements found throughout Jib House. Adrian's quiet compositions and moody exposures lend themselves well to the serenely warm and textural palate.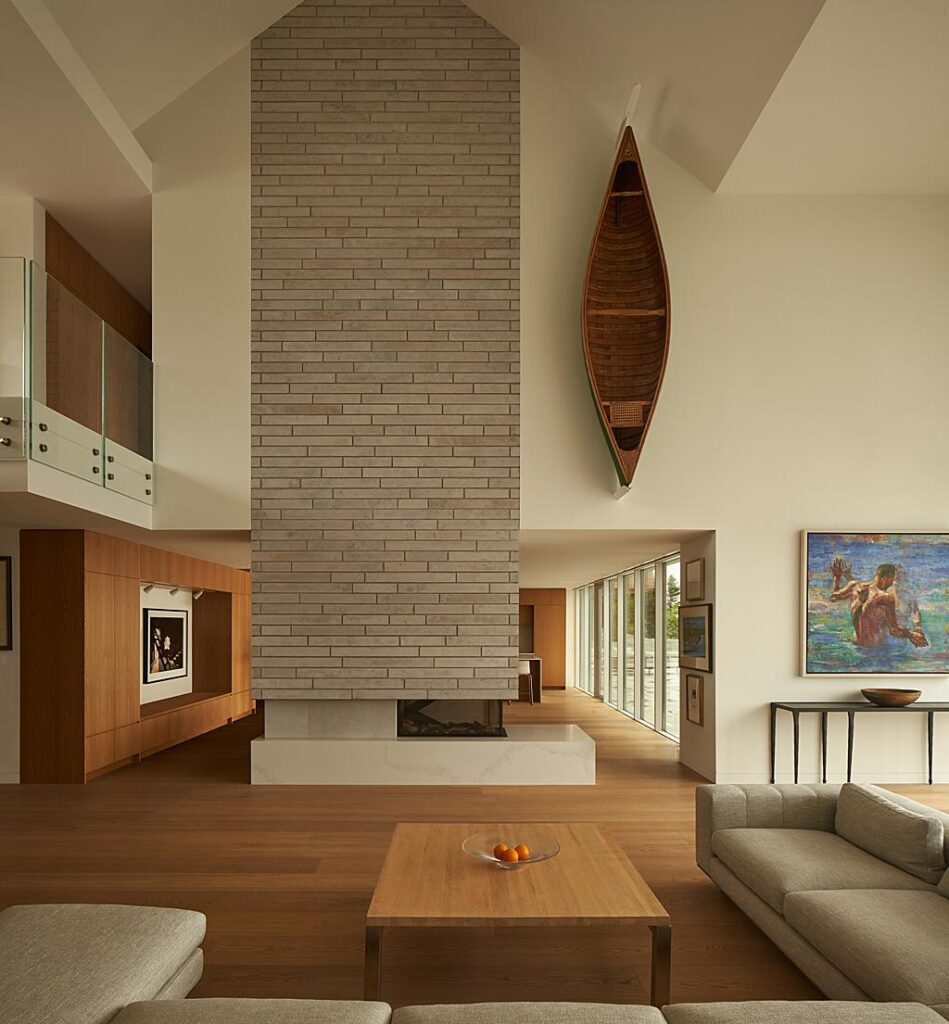 His tremendous use of light draws our eyes through each scene, helping us note the materiality and craftsmanship of the home's interior while packing plenty of visual interest and drama into the scene.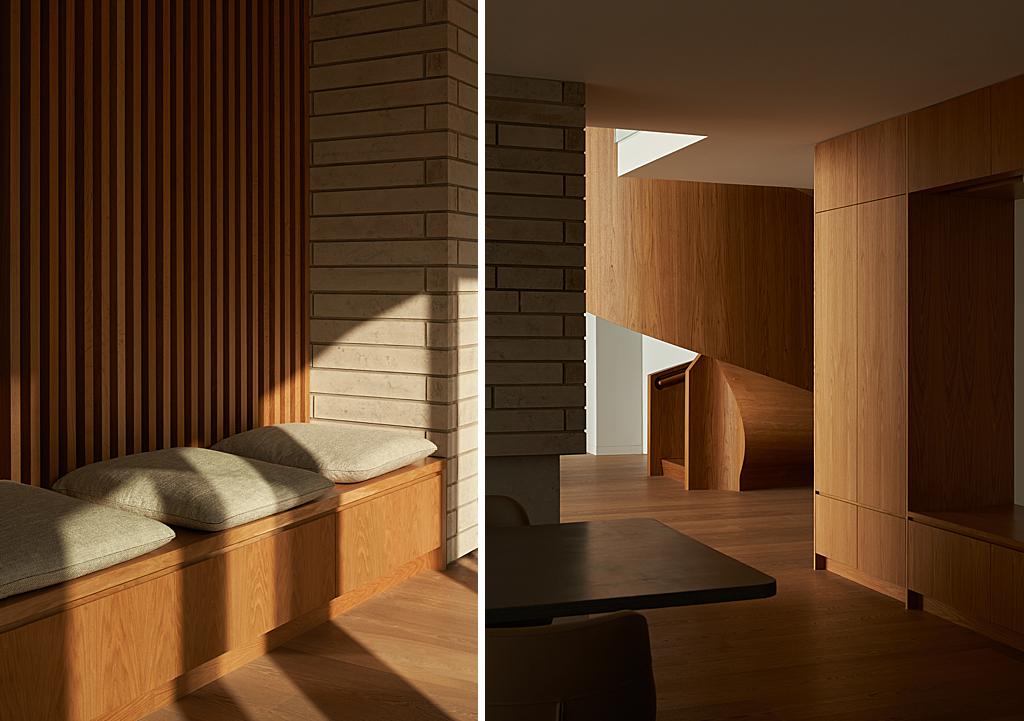 In the bedroom, we get a good look at the glazing that frames the picturesque view of the water and foliage beyond.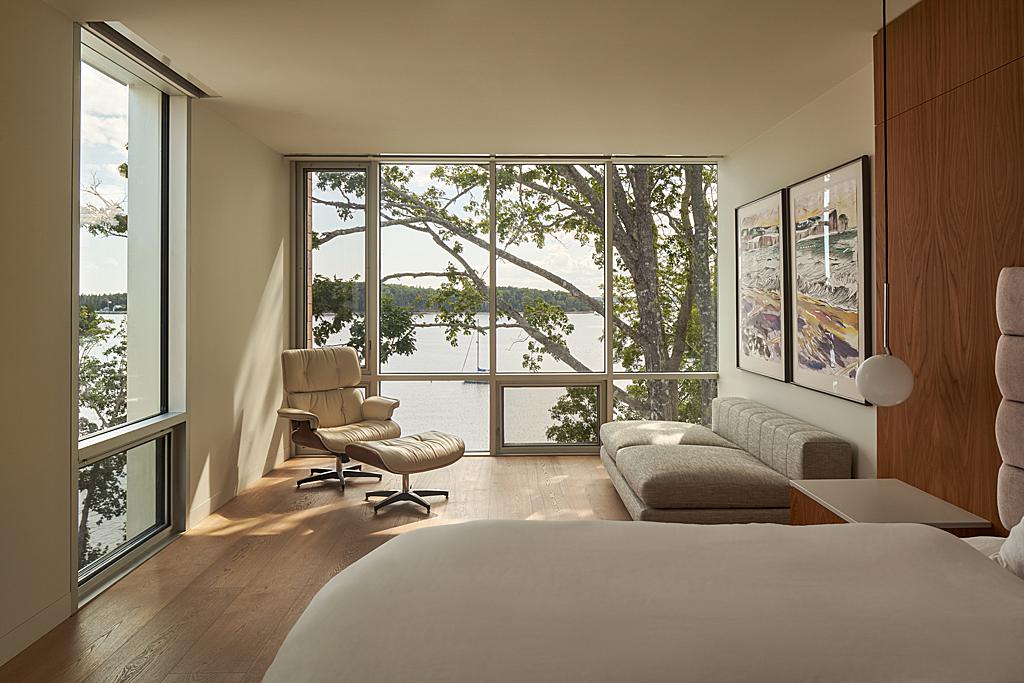 Back outside in the evening, we are met with more dramatic, warm light that Adrian uses so well.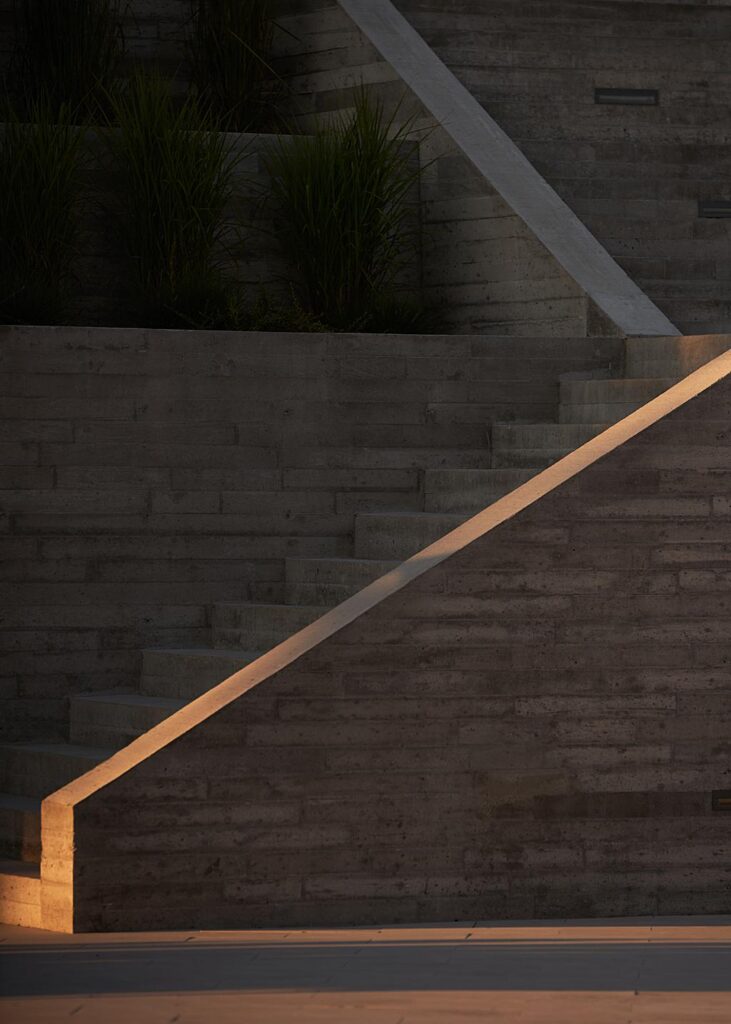 "I use Capture One Pro to cull the images in a three-step process," He explains. "Once I've put together the contact sheet and received the selections from the client, base adjustments are made in Capture One and transported into Photoshop for any detailed retouching, precise exposure blending and colour correction."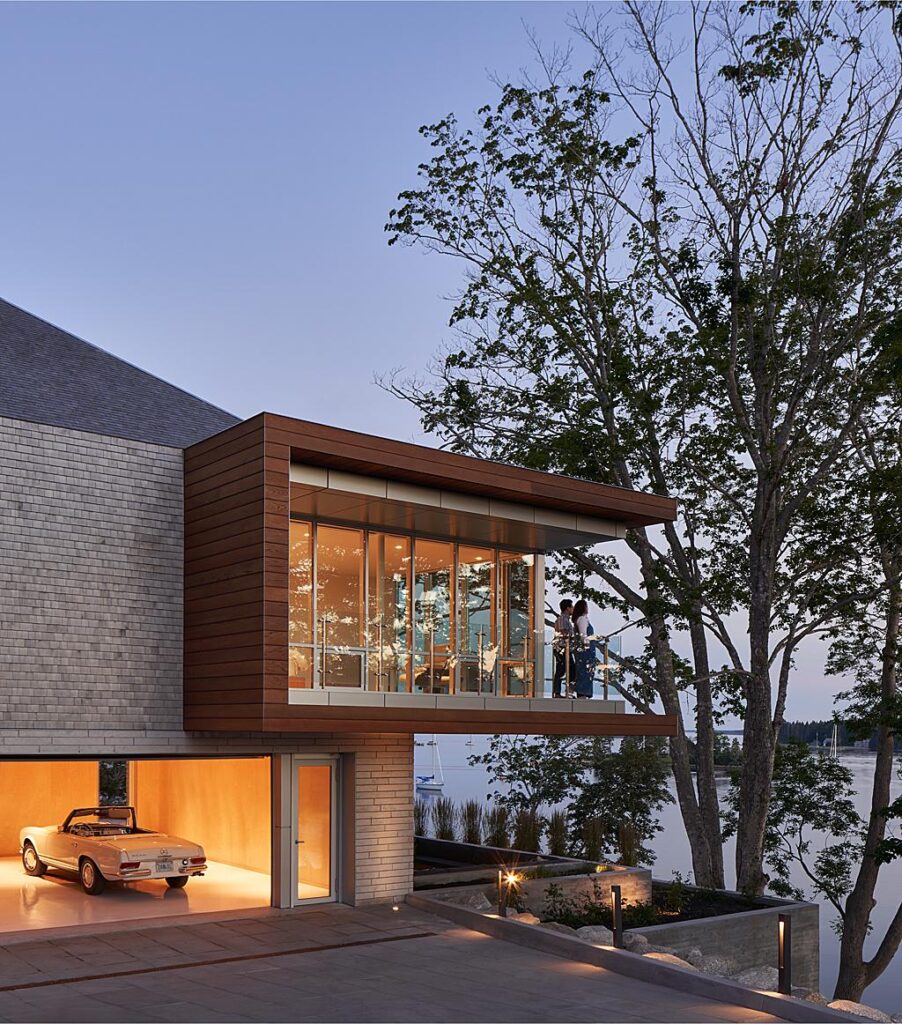 Adrian's images are tastefully processed. The warm glow of the interior is just right against the delicately cool sky. There are no overwhelmingly blue skies or green-trending yellows here. The scene is perfectly balanced and restrained.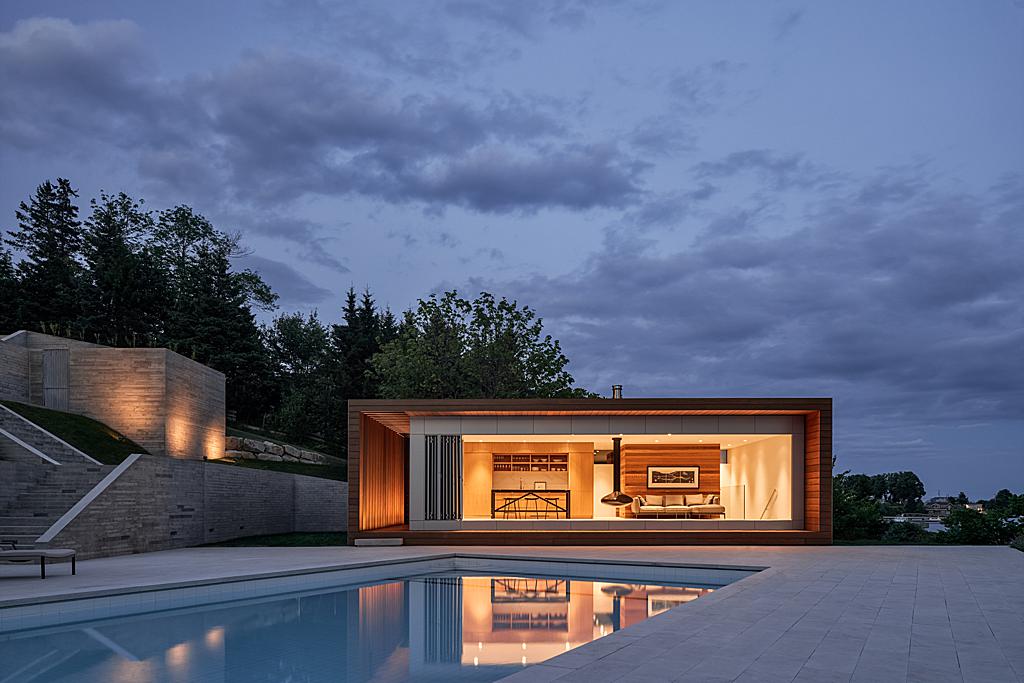 Adrian speaks on his favorite image from this shoot, saying "I tend to gravitate towards compositions that are inclusive of a human figure in the frame. The first image in the set ended up being one of my favourites.
I believe it is successful because it provides us with an adequate understanding of the project's design without the viewer being overwhelmed with information. The focal point becomes the person, framed by the structure's overhang, staring off into the distance. For me, this reinforces the connection the project establishes with its context.
Positioning and guiding our models can be tricky at times. The success of the image can be disrupted by something as little as someone looking too tense in the frame, head/body positioned slightly too far to the left/ right, too much/ not enough motion blur etc. For this shot, we captured many variances including two people, no people, one person, and various positions. Having options to cull through in post is always beneficial."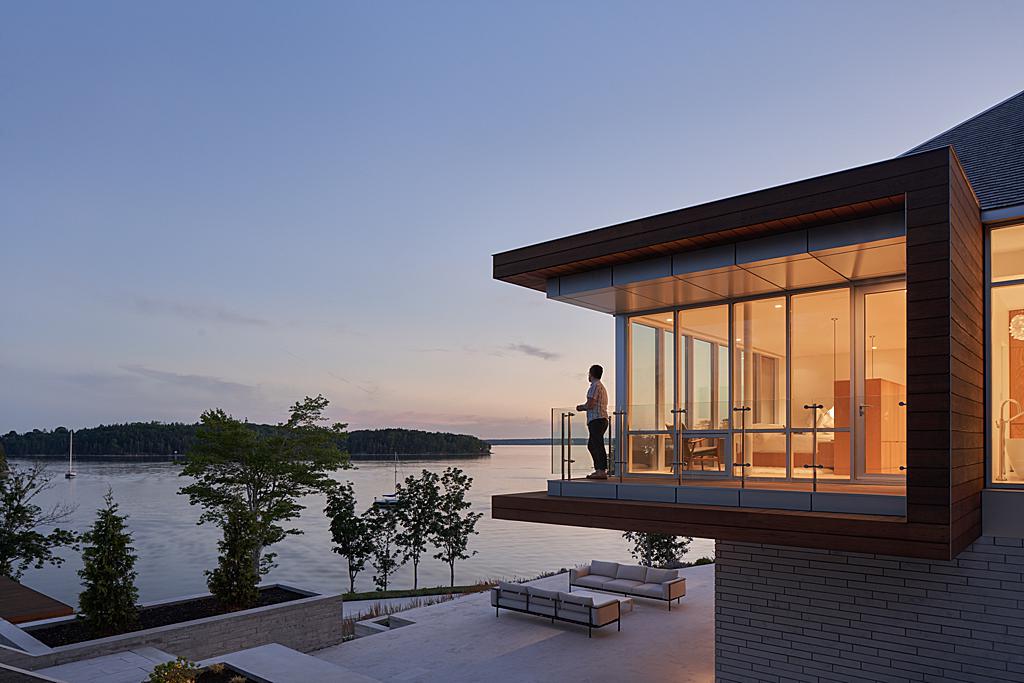 A huge thank you to Adrian Ozimek for sharing this lovely project with us, as well as his experience and notes from his shoot day. What a beautiful example of architectural photography!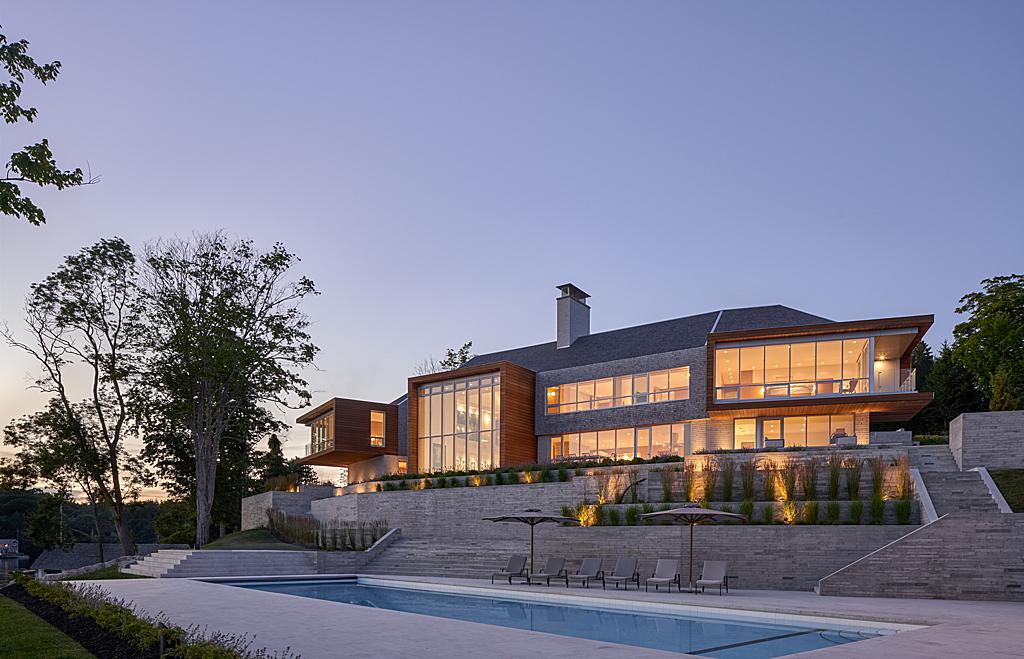 See more of Adrian's work at ozimekphotography.com and on Instagram @ozimekphotography.
If you have a project you'd like to be considered for Project of the Week, you can submit it here.