Take a Spa Day With Luxury Retail & Architectural Photographer Brian Berkowitz
Project of the Week
I hope you're ready to relax this fine Friday, because New York-based architectural and luxury retail photographer Brian Berkowitz is taking us to World Spa for this week's featured project!
"WorldSpa is a pretty unique venue," he starts. "It is slightly over 55,000 sq feet, encompassing 3 floors in Brooklyn, of pure spa. The concept is that different parts of the facility represent different spa methods and techniques from different parts of the world. For instance, World Spa has Russian banyas, Turkish and Moroccan Hammams, Japanese onsens, and more. The design of each area was also created in the style and feel of the respective country. This was my first shoot with World Spa (who did all the design and architecture in-house) but was immediately drawn in being a spa-guy. Now I am a customer!"
Outside of the spa, we immediately pick up on the materiality that we will see throughout the space. Plenty of wood, metal, and stone await us. Brian keeps a nice tight composition that directs our eyes to the World Spa logo and helps us understand the structure without giving too much away. Inside we are met with more use of materials. Brian shared that the image of the front desk was made similarly to a rendering they had given to him. He knew from pre-production that this shot would be lovely, as the mix of wood, stone, marble, and glass, drew him in.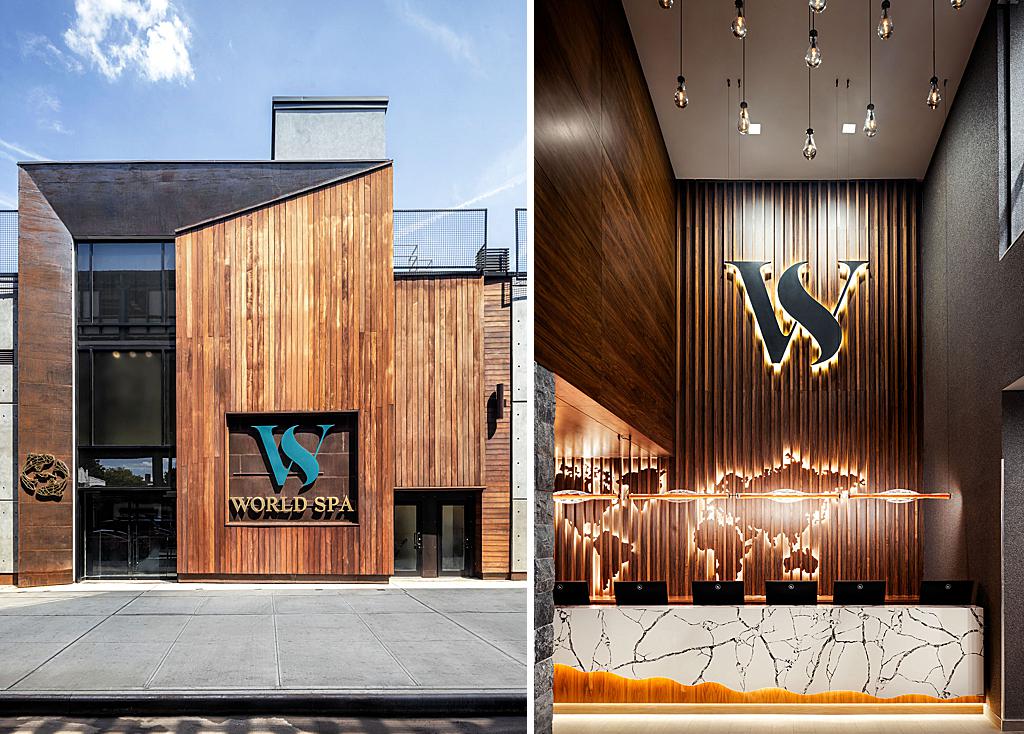 Using figures in the next scene communicates purpose and life. We feel as if we've just stepped into World Spa, ready for our appointment (I wish).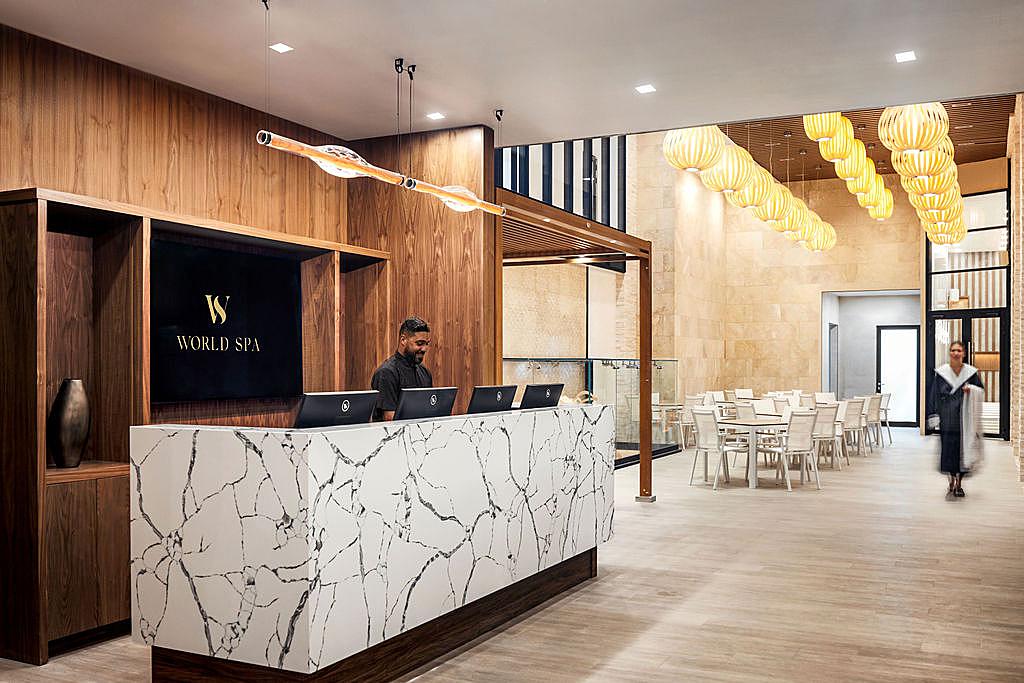 Brian speaks on what the shoot days were like, sharing "This project was shot over two separate days, with 3 months in between each shoot day. During the first shoot day, the facility was still under construction, so we were limited in what we could shoot. They also didn't have all the city inspections done by the first shoot day so, for instance, they couldn't fill the pools yet, so we had to reserve those for the second day. By shoot day 2, they were already open and operational. The main challenge was avoiding construction crews during the first shoot day while having dozens of different vendors on site. Day 2, three months later was a bit more relaxed."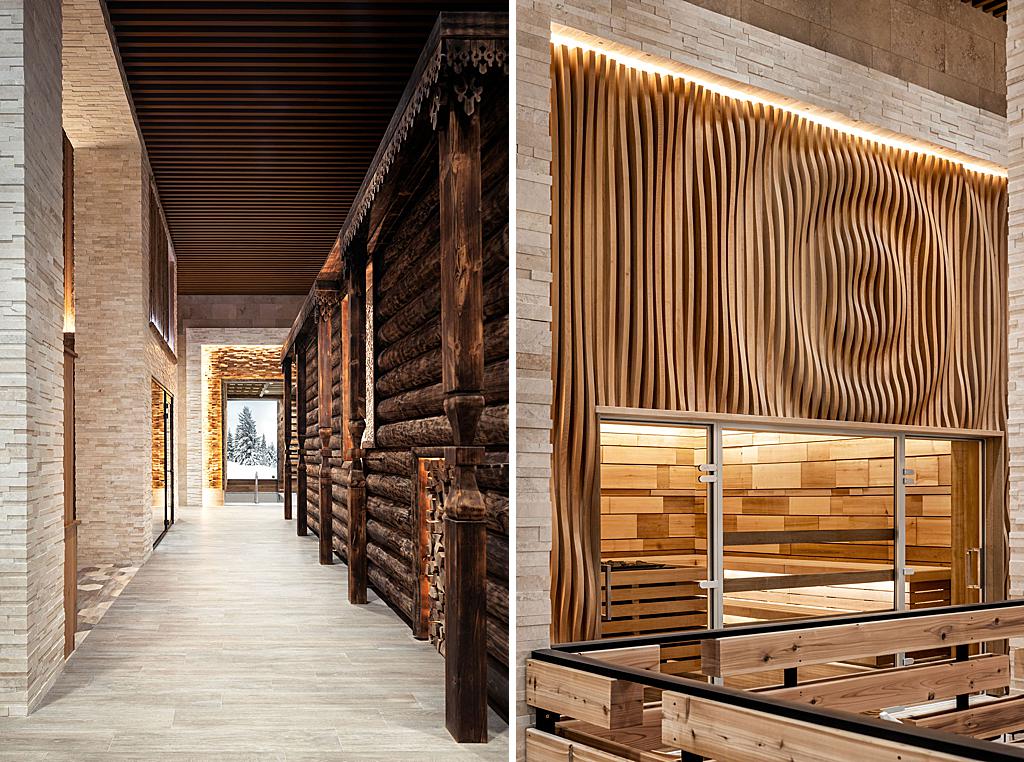 Brian showcases the various spa rooms and saunas, giving us an overall feel for each individual one.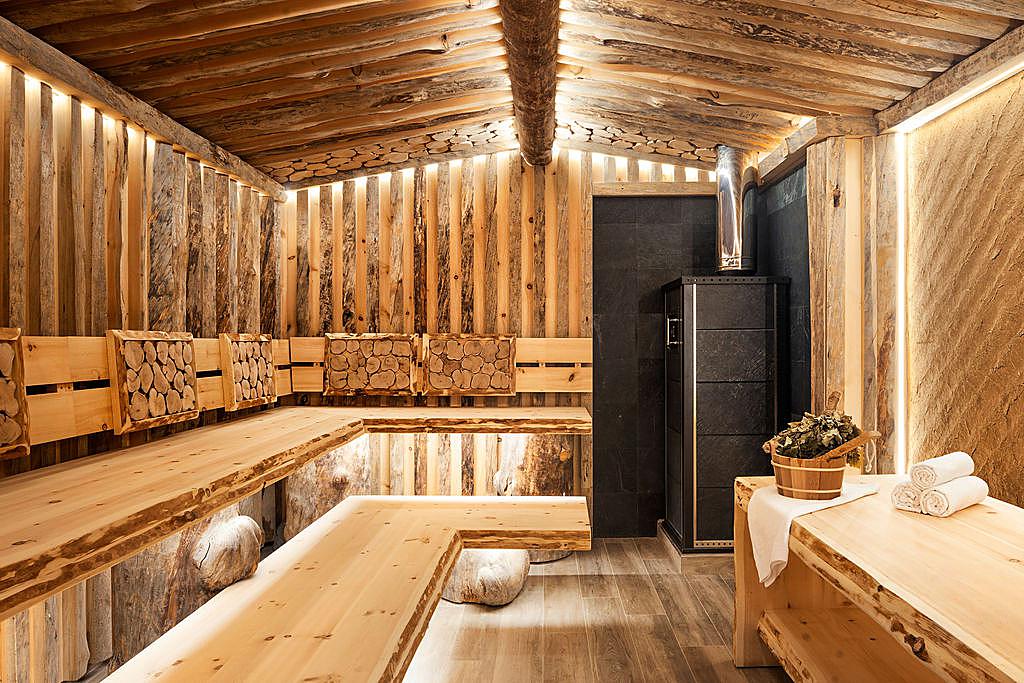 We are able to see their unique features and pick up on the mood of each space.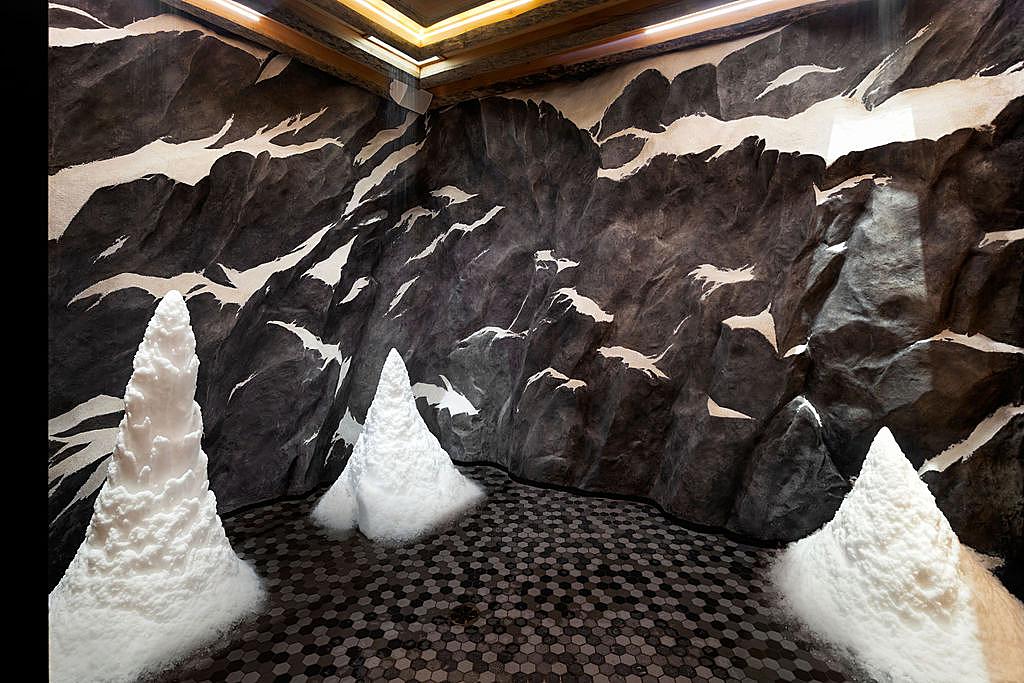 I appreciate how Brian shows the differences between each sauna and spa room while keeping a uniform look throughout the entire project. There is also an intimate and calming feeling in each photograph, giving us just enough information about the room without overwhelming us.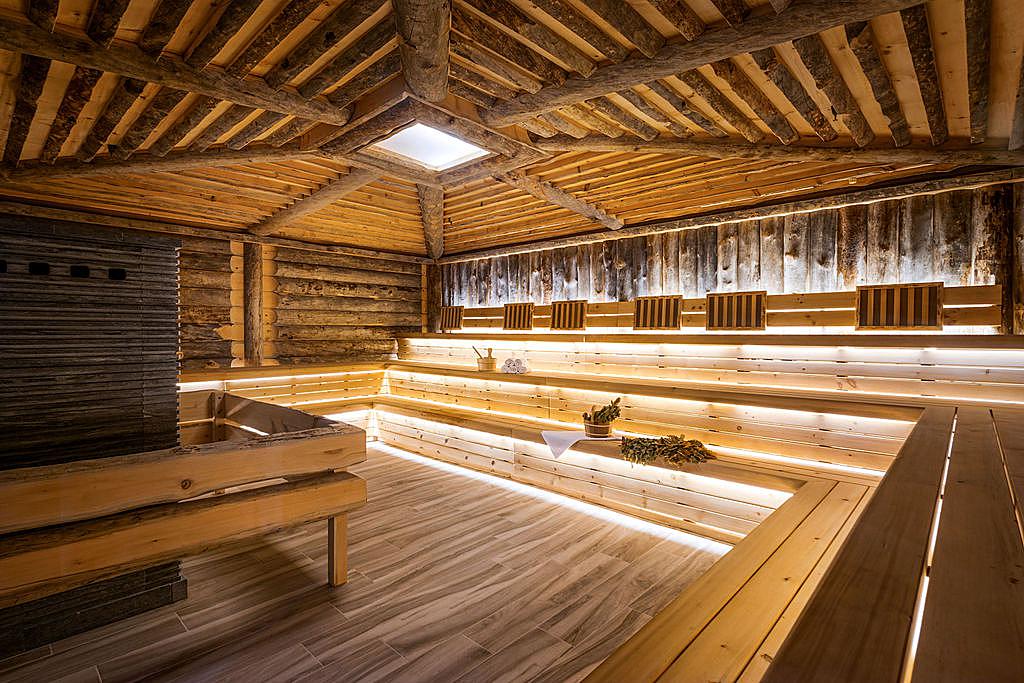 His attention to the details and craftsmanship of World Spa is just lovely. I don't know about you all, but just looking through these shots is making me feel a little more relaxed. Great sense of place, Brian!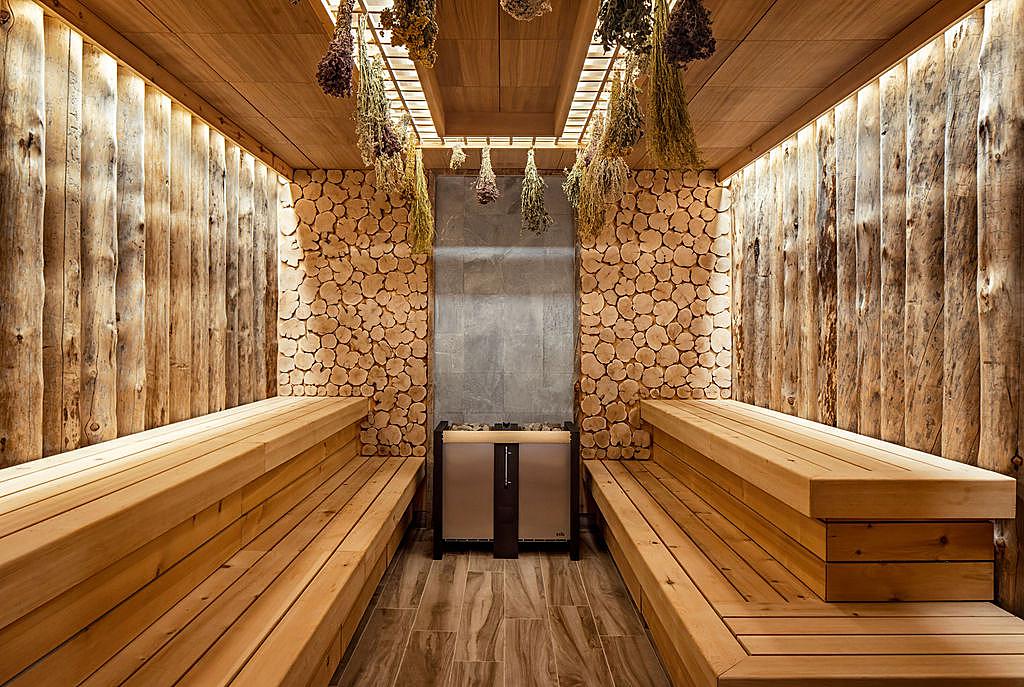 My favorite photo from this shoot – and one that Brian is particularly drawn to as well – is this next shot of the infrared sauna. Brian says "This facility has amazing millwork from top to bottom, but the millwork in the infrared sauna was a whole different level of craftsmanship that I haven't seen before in person."
A tight square crop lasers our attention on the millwork that surrounds us. There is a hypnotic sense of rhythm that carries our attention through the frame. I appreciate the little bits of orange glow that Brian includes on the seating, communicating the use of the space and showing how it works.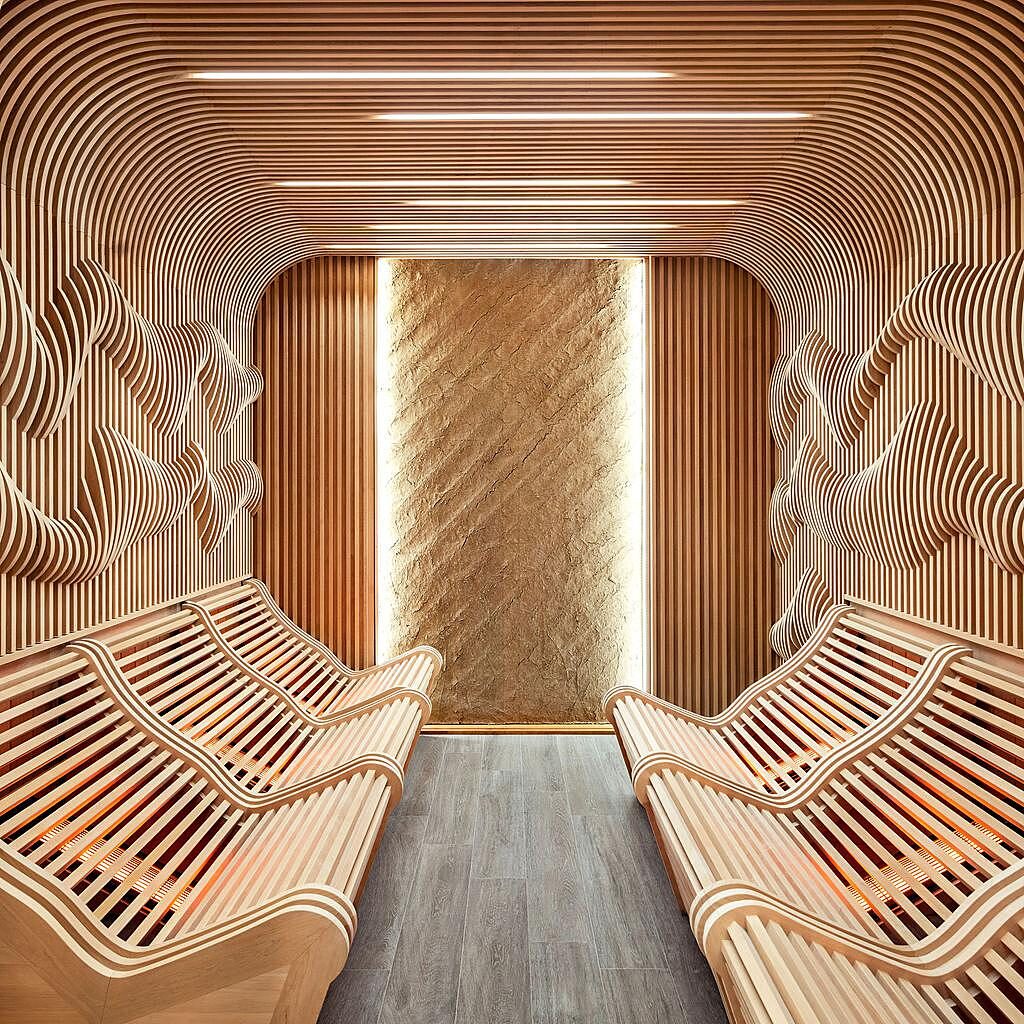 With such a massive space to photograph, I wanted to know how Brian kept himself organized and managed his time on this project.
He shared "The facility is three floors and almost 60k sq. ft., so it was imperative that we do a scout beforehand to plan out properly. The facility is a big square and we weren't contending with any windows or natural light coming in from the outside, so we essentially started on one floor, made a big loop around the floor shooting what we needed along the way, then went to the next floor."
Easy enough!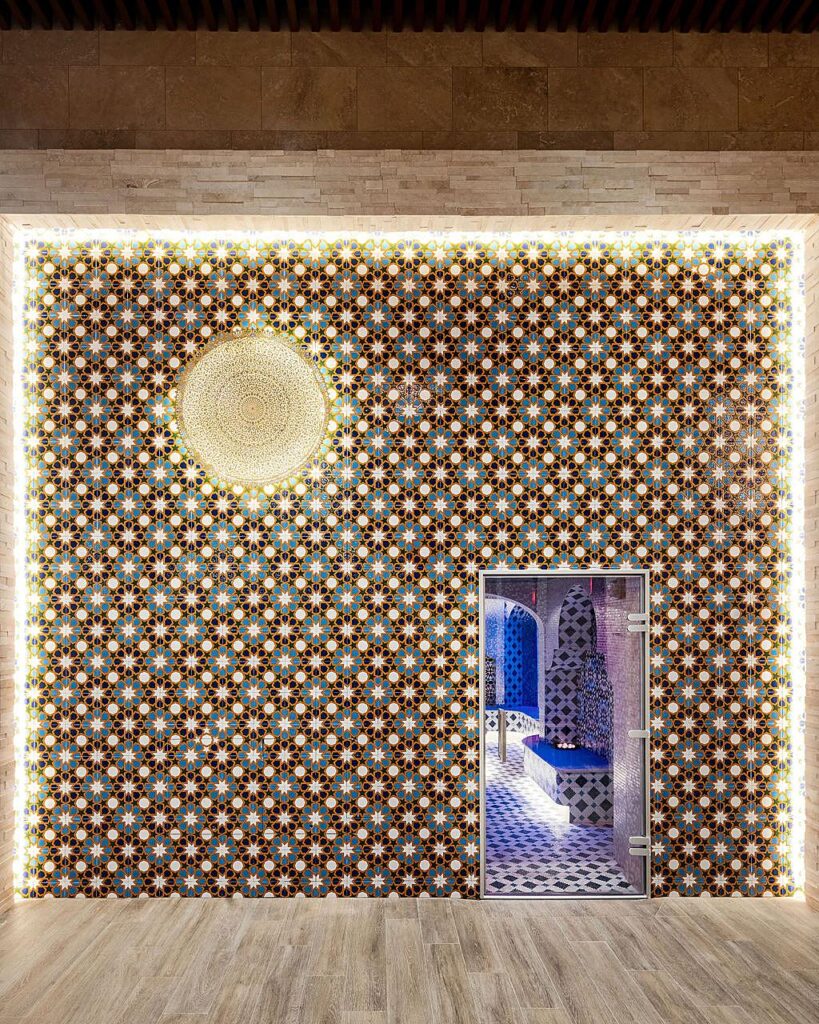 Brian lets us in on a little bit of "movie magic" that happened to portray a nice steamy effect in some of the rooms. He tells "They wanted to shoot some of the steam rooms with steam in them which would have given us a whole different level of issues. We decided to bring in a fog machine to blow some fog into the rooms to imitate steam. I shot several shots with the steam at different levels so we can add as much as required in post. In the final shots, we actually went fairly light on the steam so we can preserve the incredible design details in those rooms."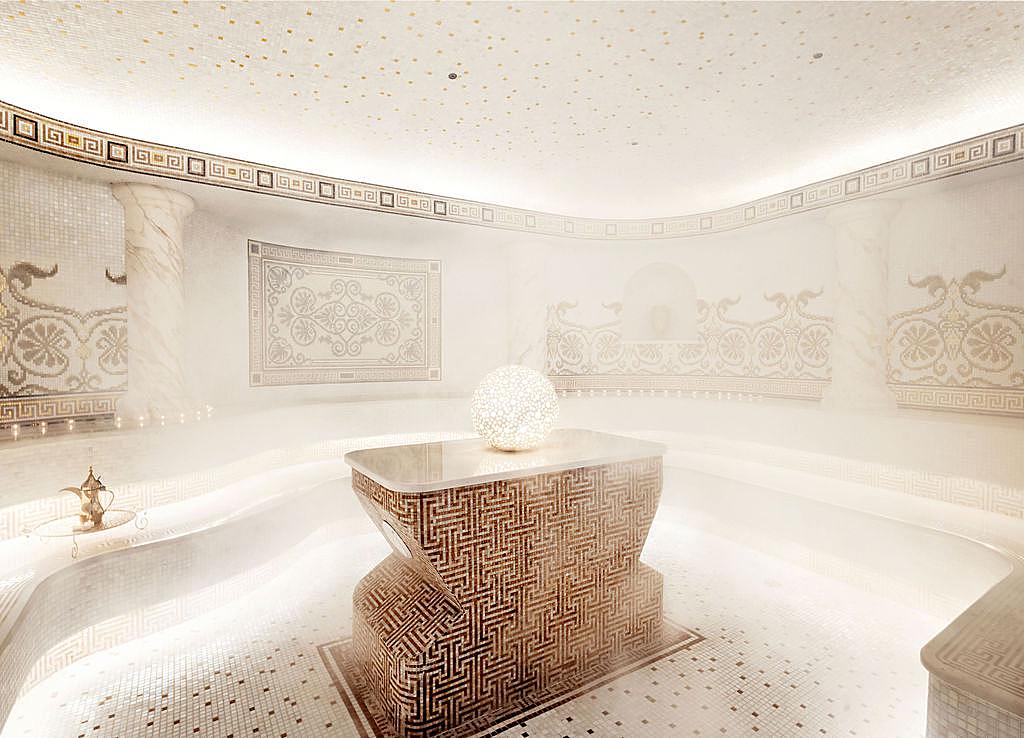 "The pool room is usually kept at roughly 95º or higher," Brian explains. "This [day of the] shoot was done during a New York City winter, so going from the cold right into the pool rooms to start the day didn't work out too well for the lenses. We had to wait about 30 minutes for all the lenses to 'defog' before we could begin. The small things you forget about before planning your day!"
Once defogged, Brian made this tidy one-point perspective composition that accentuates the (large amount of) leading lines in this scene.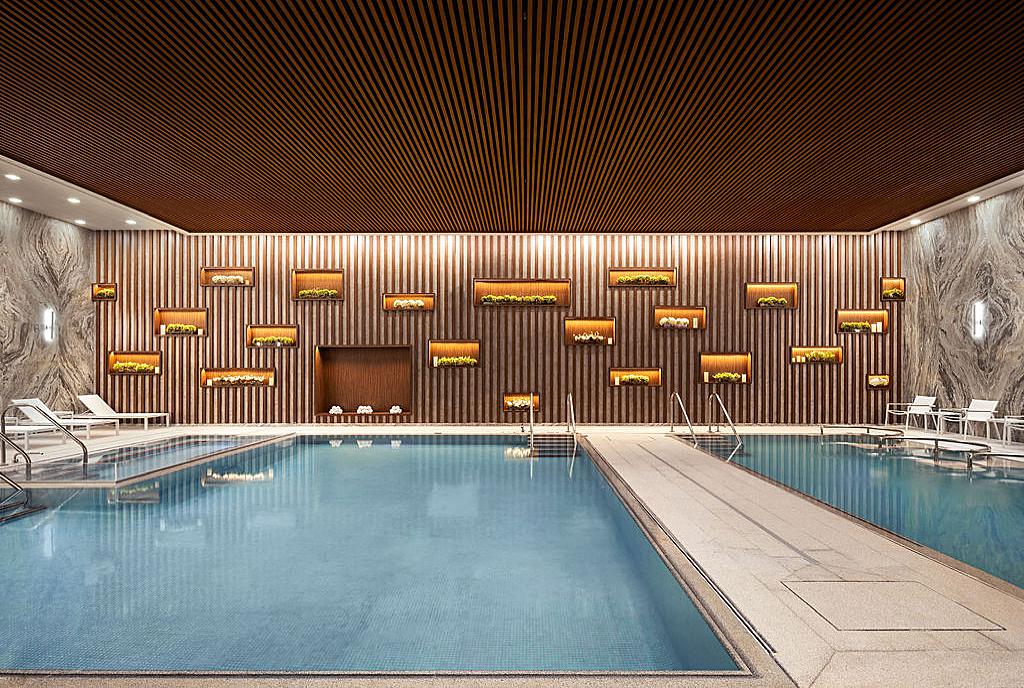 Speaking of one-points I love this next very symmetrical image that beams our eyes right to the seating area in the center of the frame. There are a lot of details to pick up on the way, but we notice them effortlessly with this great composition.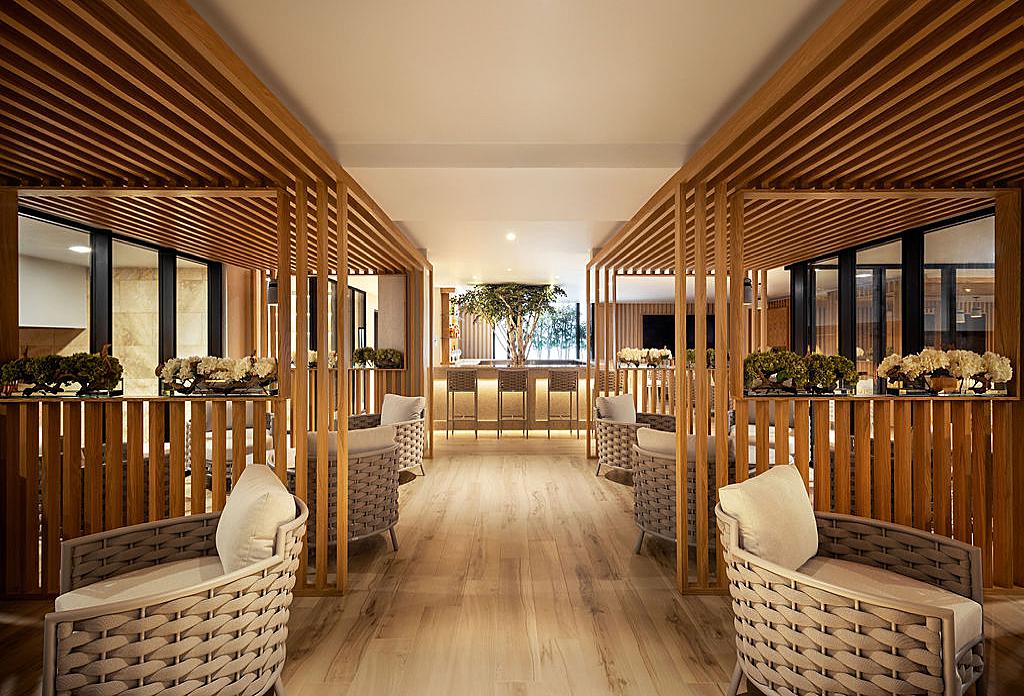 As we wind down this Project of the Week, we are met by some very relaxing, warm-toned photographs that communicate World Spa's tranquil atmosphere.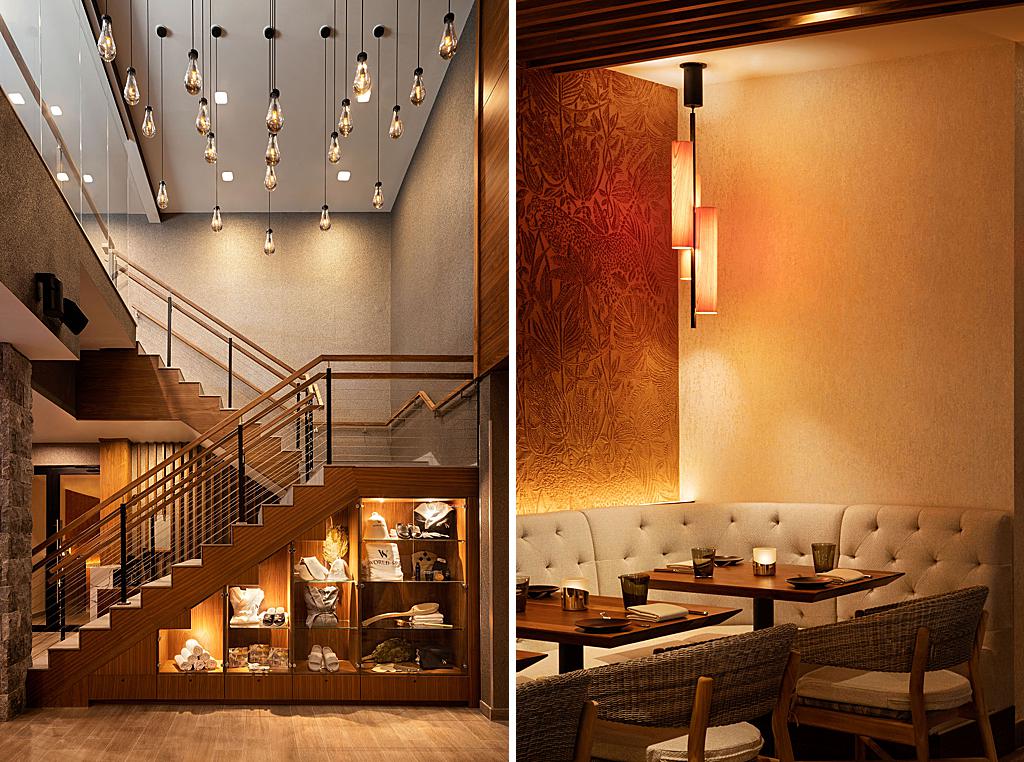 A giant thank you to Brian for submitting this project in and telling us a bit about the shoot days!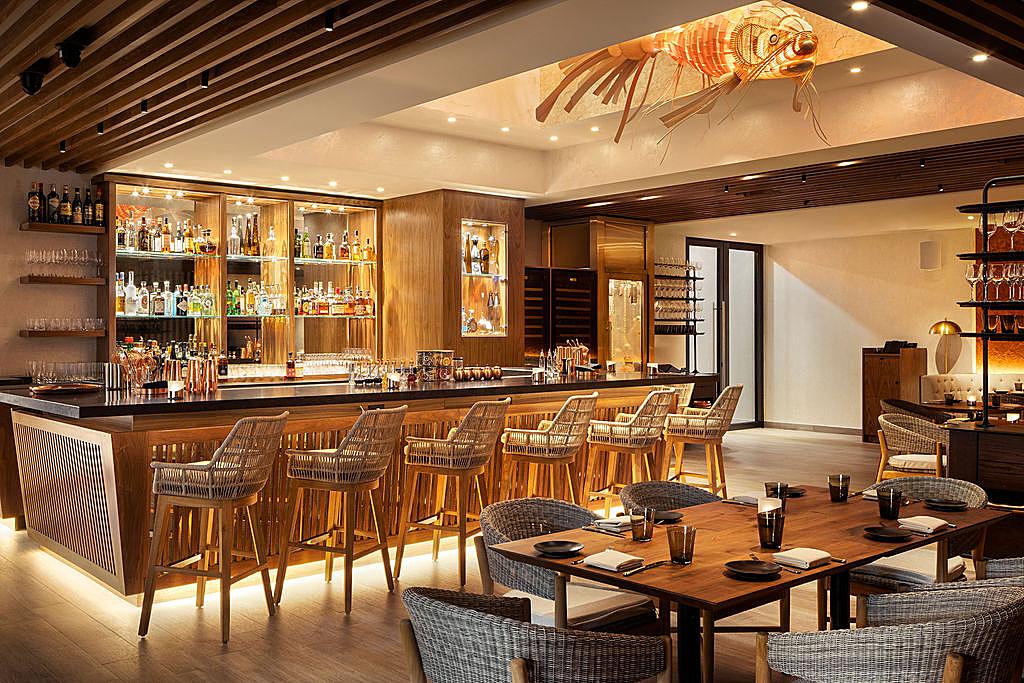 Visit brianberkowitzphoto.com to see more of Brian's excellent work, and give him a follow on Instagram @brianberko.
If you have a project you'd like to be considered for Project of the Week, you can submit it here.