Joe Thomas Takes Us To An Architectural Lodge Nestled In The South Island of New Zealand
Project of the Week
"The Lindis is a luxury architectural lodge located along the Ahuriri River in the South Island of New Zealand," explains Joe Thomas – our featured photographer this week. Joe is a New York based architectural, interior, and travel photographer. He we also a finalist in our 2021 Architectural Photography Awards!
Joe continues, "The main lodge has a handful of guest rooms, a dining room, and a lounge. There are also mirrored pods located around the main lodge that guests can stay in. My client was the owner who I've known for many years."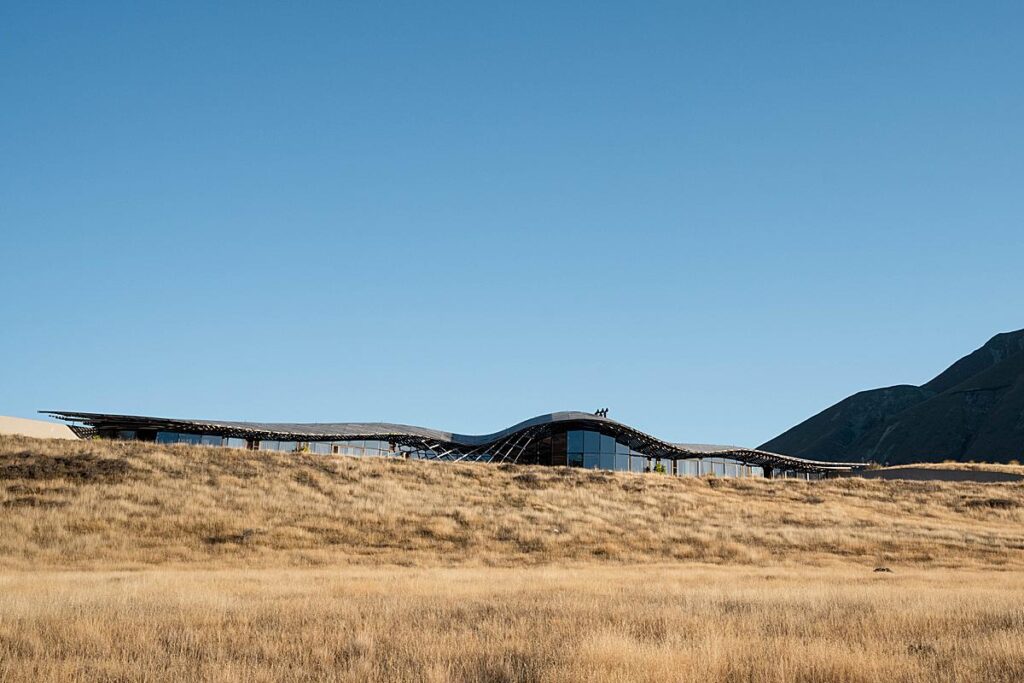 Since the day I first laid eyes on Joe's work, each photograph has stood out to me with its warmth and depth. Streaming sunlight, deep shadows, and moody scenes are prevalent in this project as well.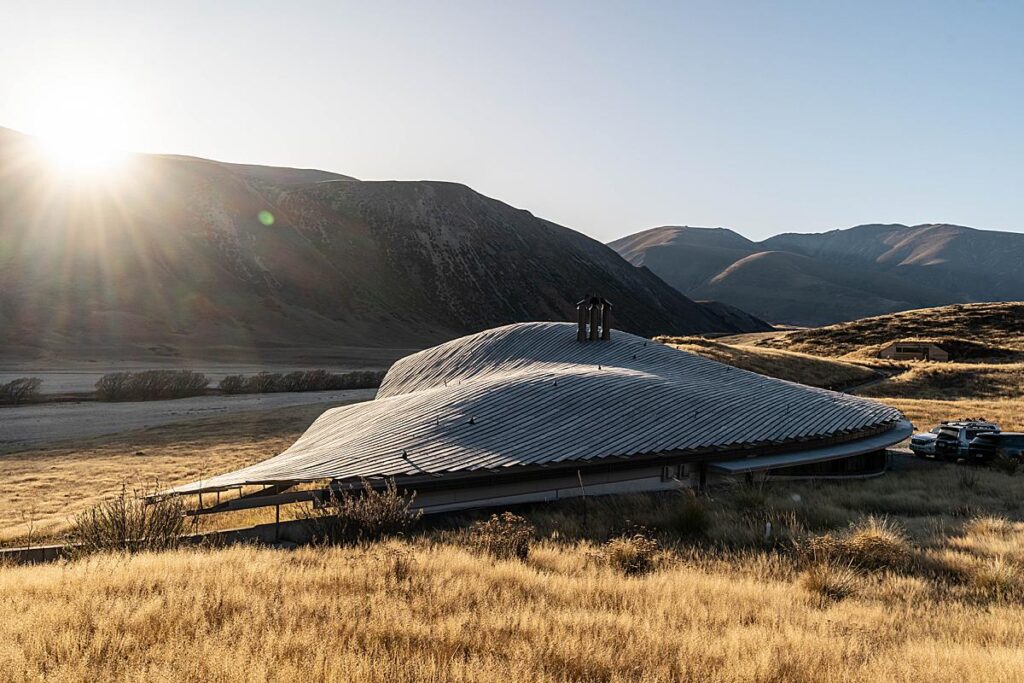 "Everything about this project was unique, from the incredible remote landscape to the gorgeous architecture. I had not seen anything like it before. The building is incorporated beautifully with the surrounding environment so I did my best to capture the feeling of the architecture and landscape throughout different parts of the day. Because of the curving architecture, every room layout is different which created a lot of special details to capture," Joe tells.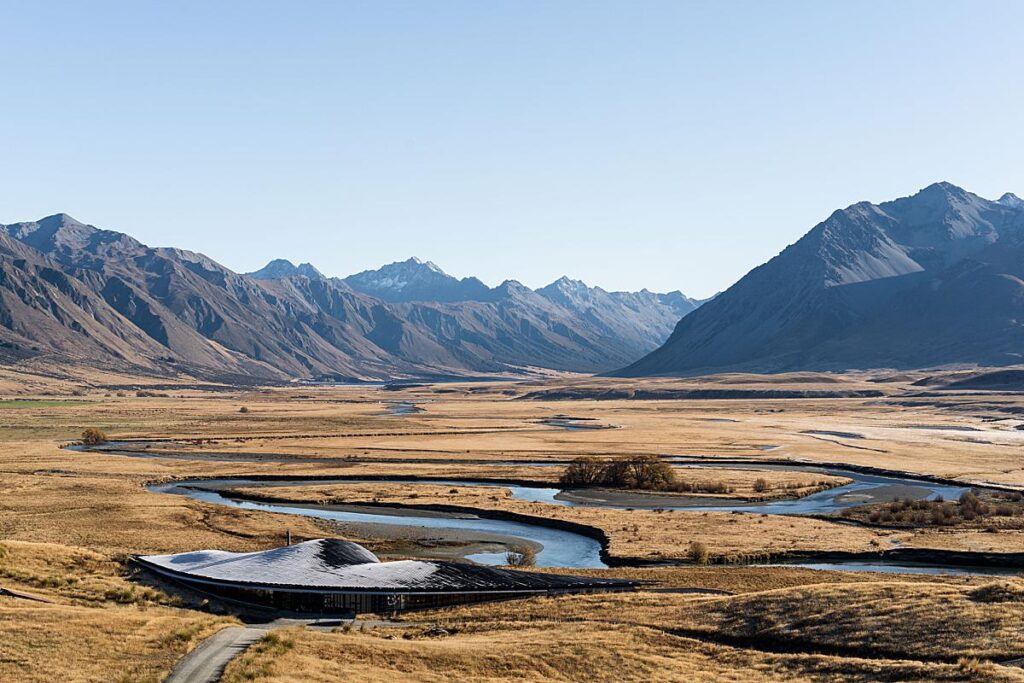 This next image is my favorite. I love seeing The Lindis in the context of its environment. We see the low swooping roofline tucked into the hillside, mimicking the winding river in front of it. There couldn't be anything more gorgeous than that hazy beam of sunlight streaming over the mountains and giving an ethereal feel to this scene.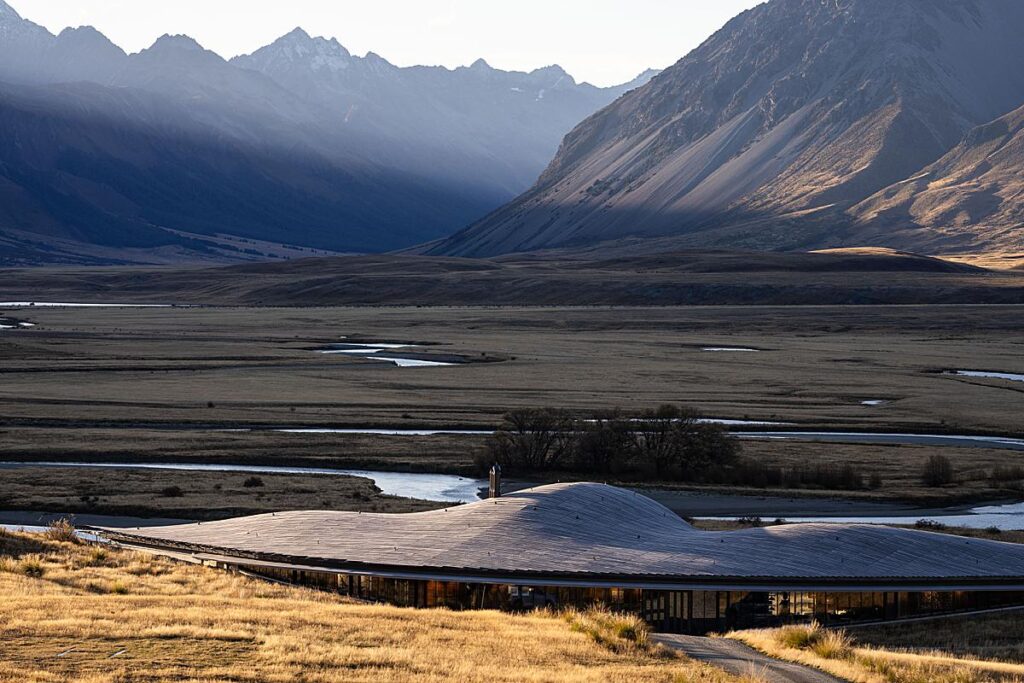 I asked Joe to share a bit about the shoot days and any challenges he ran into along the way. He told me, "I was there for 3 days and shot for a few hours each day around sunrise and sunset. I did not use any artificial light so I had to plan the shots around the natural light. The architecture was so beautiful that using just natural light worked quite well.
The biggest problem, if you can call it that, was that there were no clouds while I was there so it was clear blue skies the whole time. I would have liked to see it in different weather conditions but I guess it gives me an excuse to go back. Additionally, the hotel was also fully operational so I had to work around normal operations and not disturb other guests."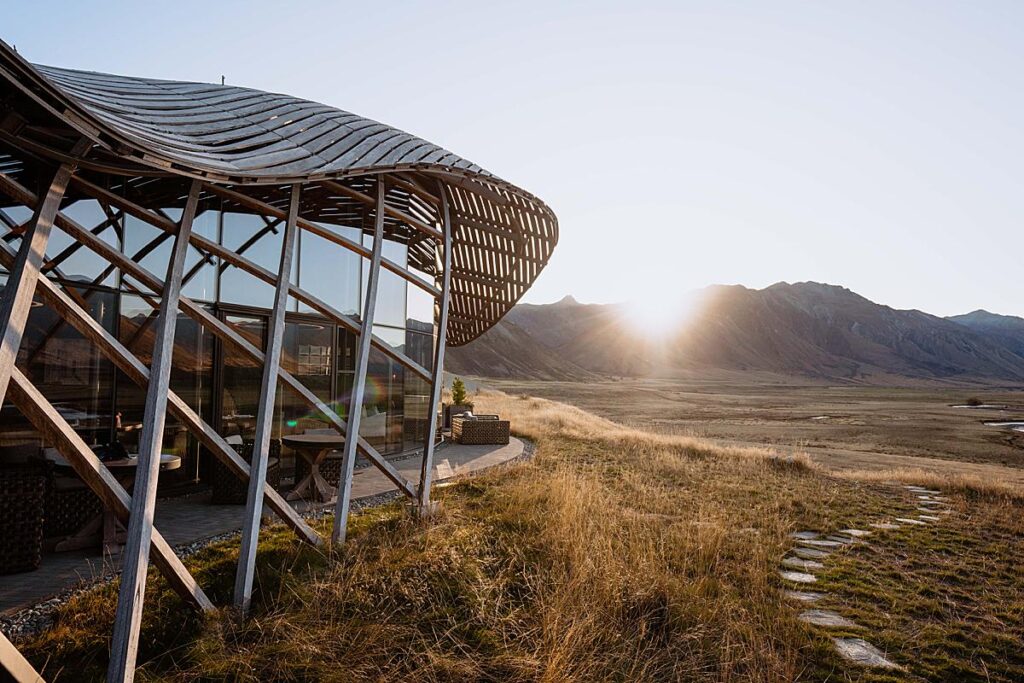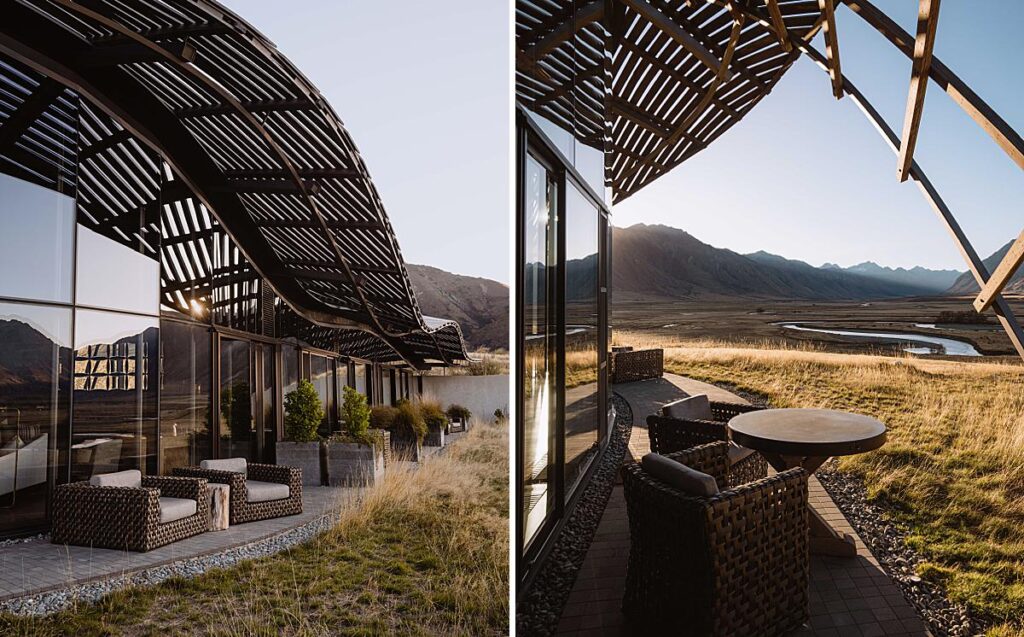 Inside the lodge, we are met with Joe's thoughtful compositions that lean into the plentiful patterns and lines present in the room.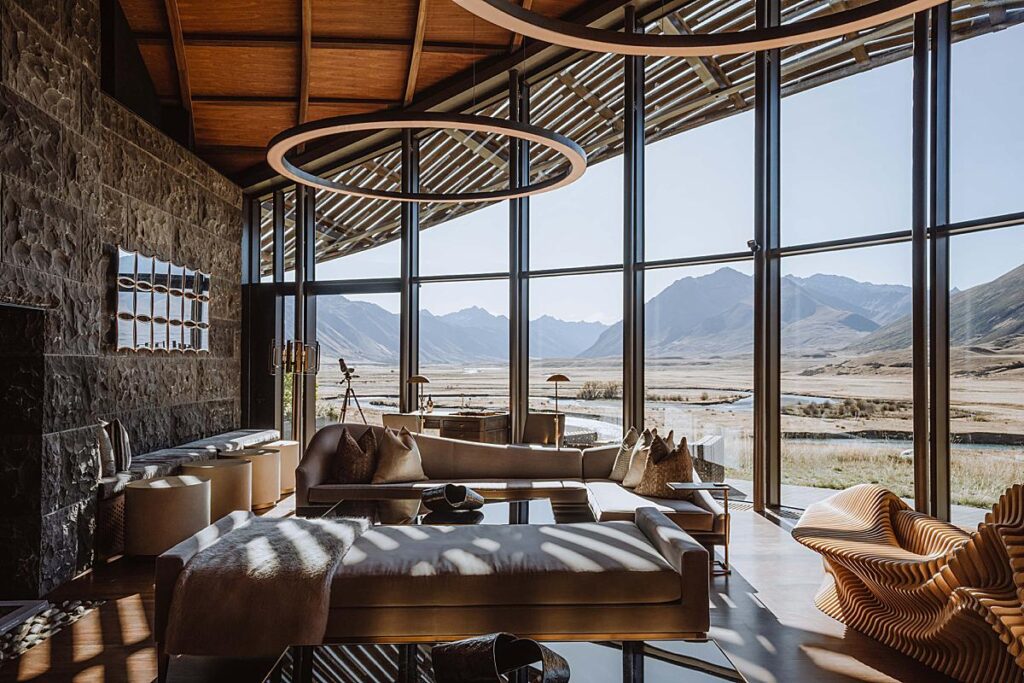 Joe shares "One of my favorite images was of the main lodge with the sunlight streaming in through the wooden beams outside. The shadows created a beautiful pattern on the floor which highlighted the curved wooden ceiling design. It was one of the first photos I captured when I arrived and the lighting was perfect. For post-production, I just used one exposure and did color correction. The ceiling in this room was one of my favorite elements of the building and made me really appreciate the designers and builders of the project."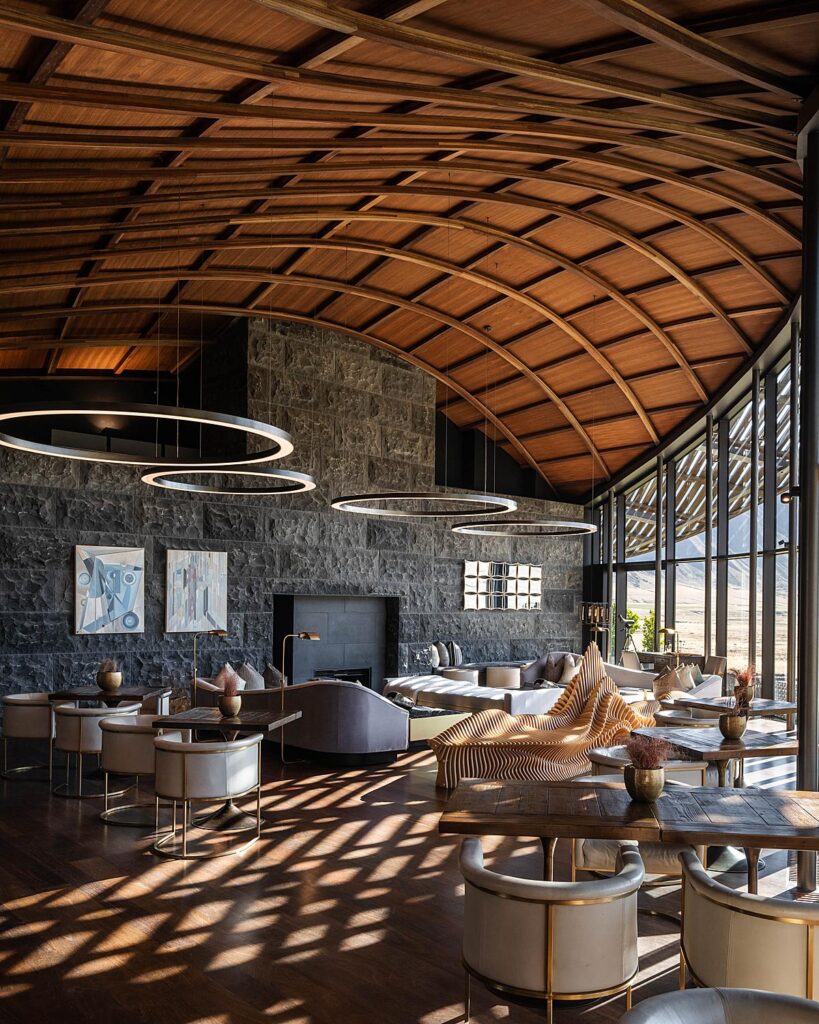 As I mentioned at the outset, Joe is not afraid to harness deep contrast and dark, moody lighting with splashes of directional light peeking into the frame. We get a good sense of place from these thoughtfully lit images, as well as visual interest and dimensionality.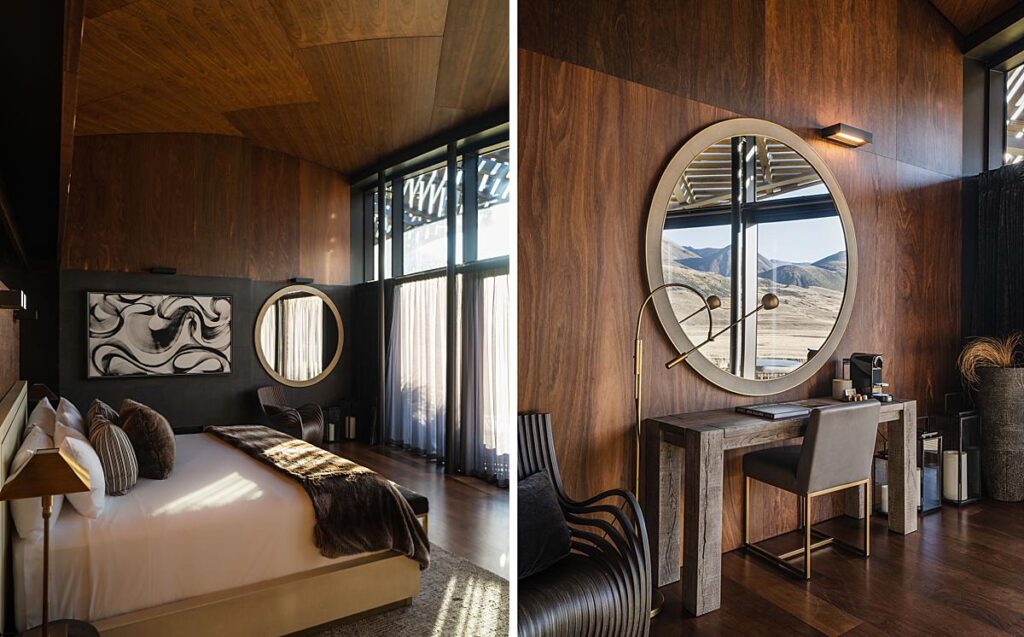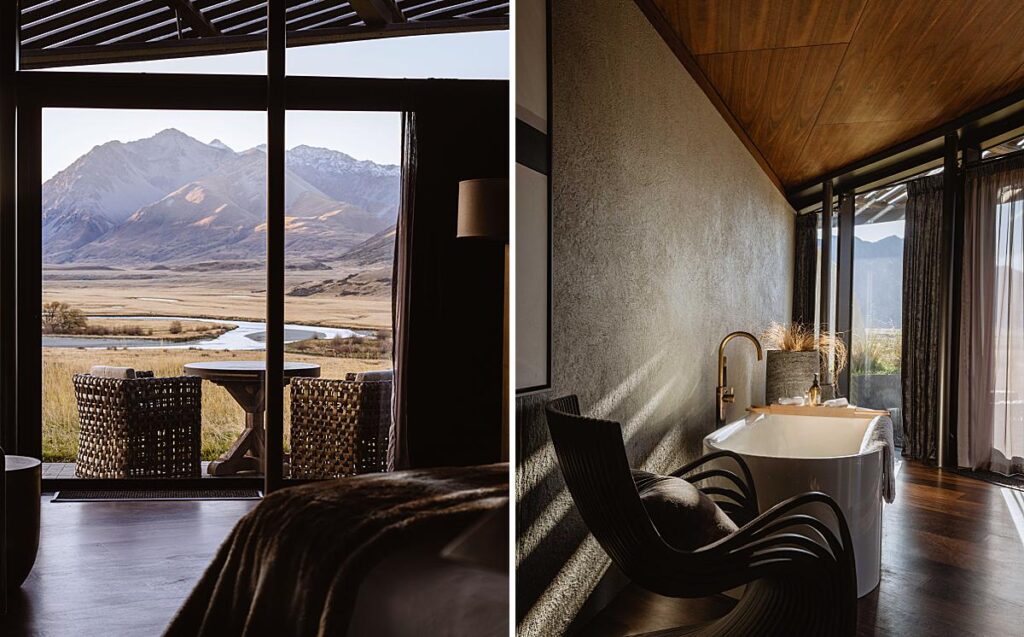 Back outside, Joe showcases how The Lindis works as a perfect frame for its environment. We feel as if we are actually there in real life, standing before the tub and beautiful landscape.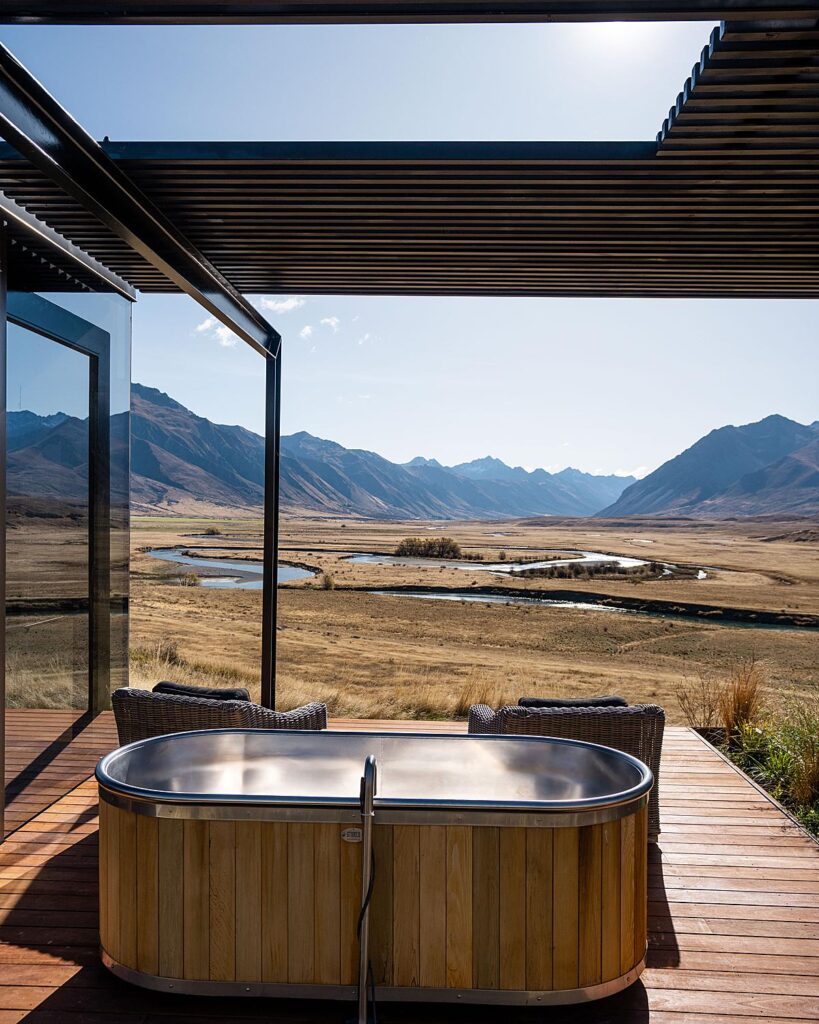 We'll wrap up this gorgeous project with Joe's parting thought that he shared with me. Joe said, "Since I'm based in New York and normally photograph in cities, it was refreshing to have so much space and natural landscape to work with. This is definitely one of my favorite projects I've seen and I feel lucky to have had the chance to capture it."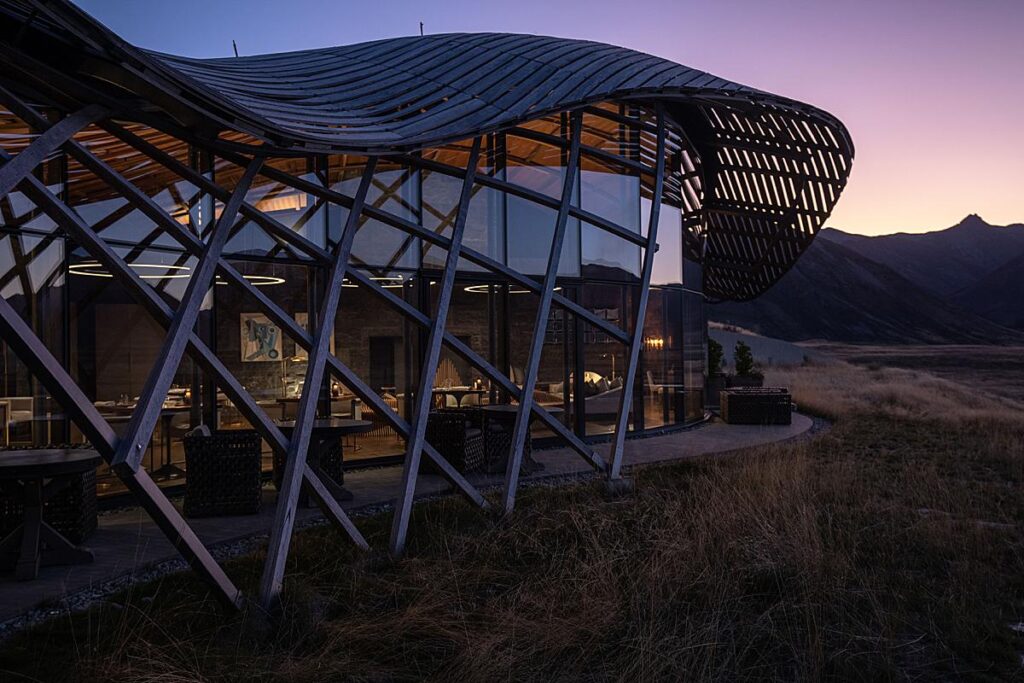 A massive thank you to Joe Thomas for submitting this project in to us for yet another captivating and inspiring Project of the Week.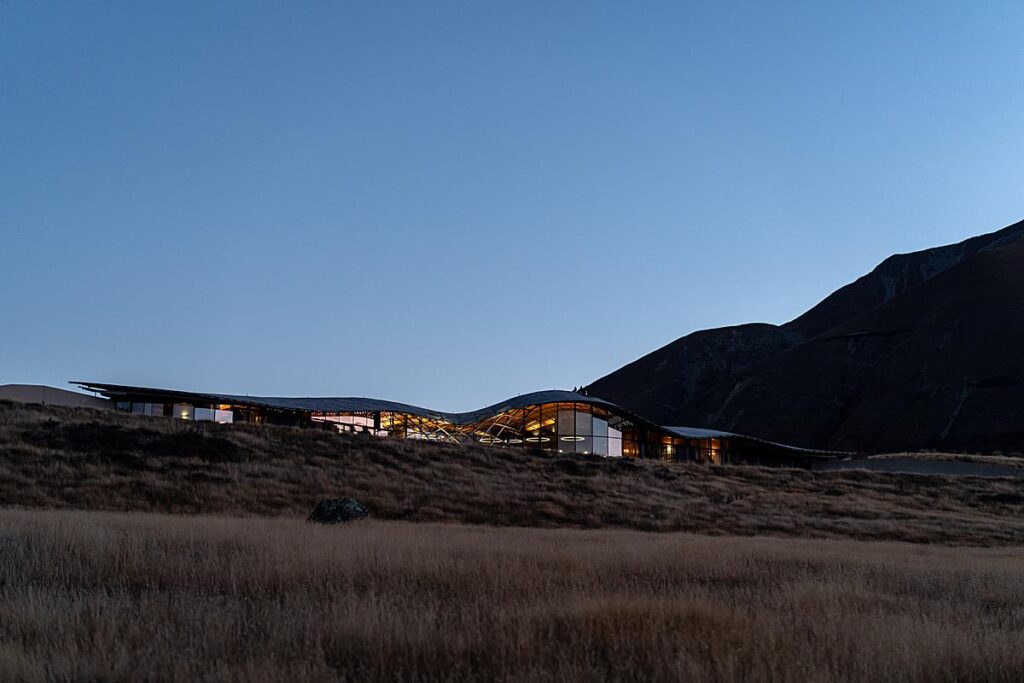 Pop over to joethomasphoto.com to see more of Joe's work. You can also follow along on Instagram @joethomasphoto.
If you have a project you'd like to be considered for Project of the Week, you can submit it here.