Mark Elst Photographs A Massive Contemporary Villa by SAOTA and K Interiors
Project of the Week
Mark Elst is an architectural and interiors photographer from Holland currently living and working in France. Mark works for architects all around the region, including those in Switzerland, Italy, and even the Netherlands.
This gorgeous project — a contemporary villa — was a collaboration between South African firm SAOTA Architects and K Interiors, headed up by Liliana Atilova in Geneva.
Mark shares that the project spanned three days of shooting but has been months in the making. "The goal was to capture the property as a whole but not to show the location too much," he tells, relaying that the homeowners relish their privacy.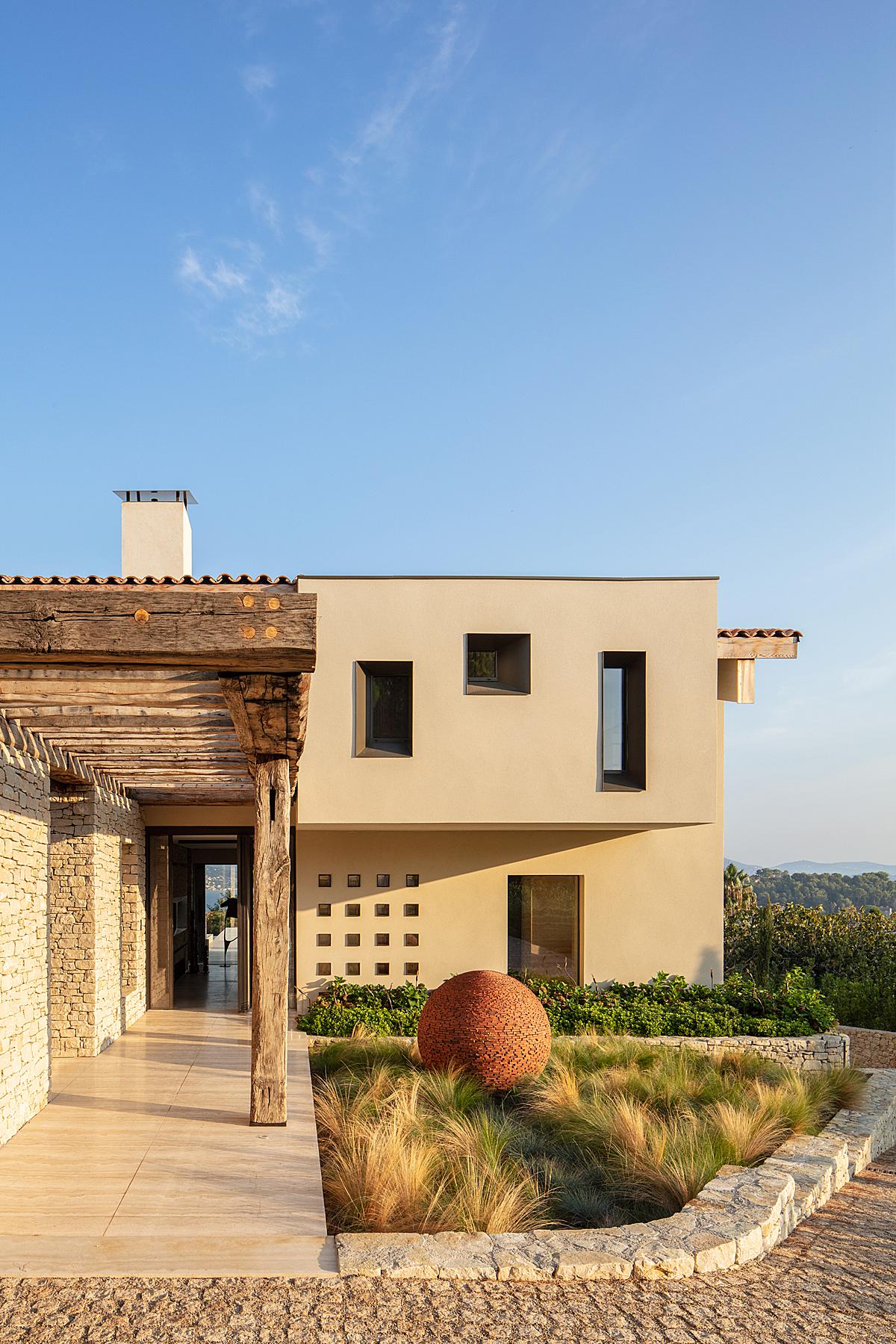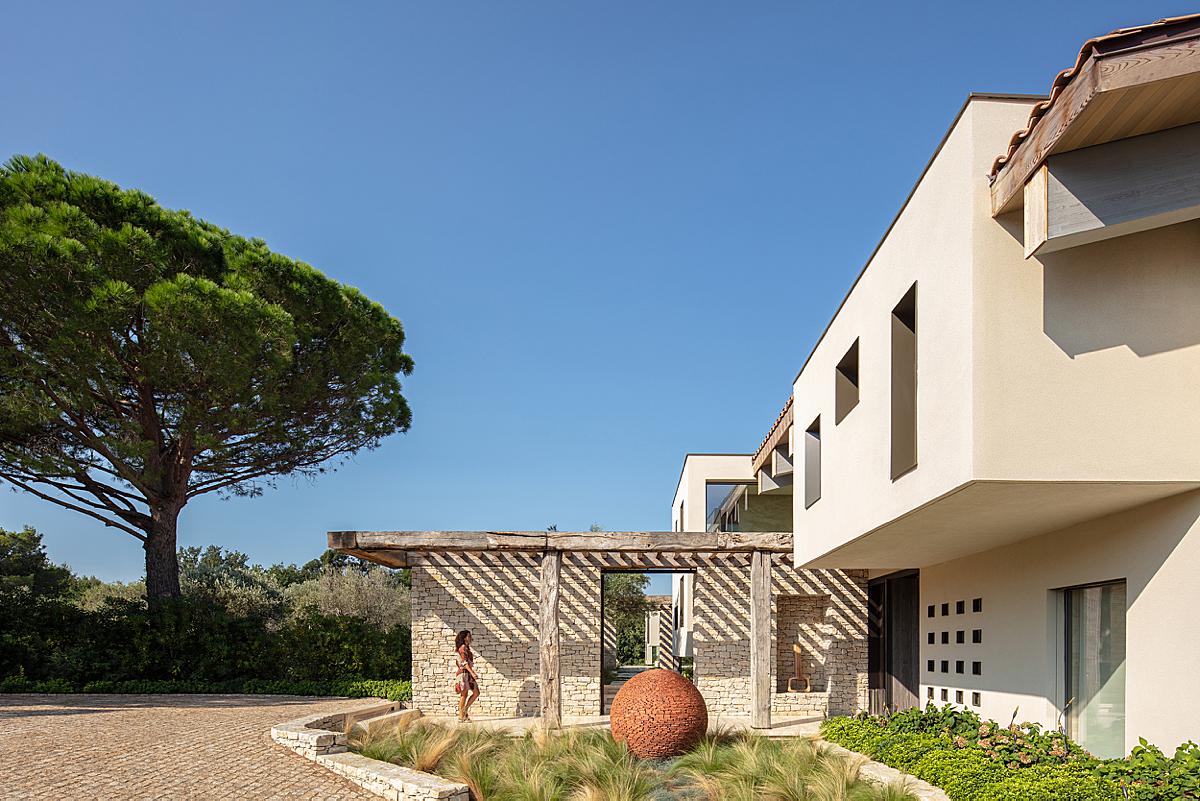 "Another important aspect was to bring life to the pictures," he explains. "I wanted to share the feeling that you can actually live there. This is sometimes very difficult to achieve when you have a 25+ meter pool and more than a dozen sun loungers installed. Also, the house has so many facades that it's difficult to make it understandable if you look at a series of photos of it."
Mark's tactic was to break the house down into visual chunks. This allows us to make sense of each area, the depth and complexities of the structures without getting lost or overwhelmed. I don't know about you, but when I start to see too much, my brain just powers off instead of trying to figure it out. That's why this next image is so powerful to me. The variation in the facade is broken down into bite-size shapes that we can understand.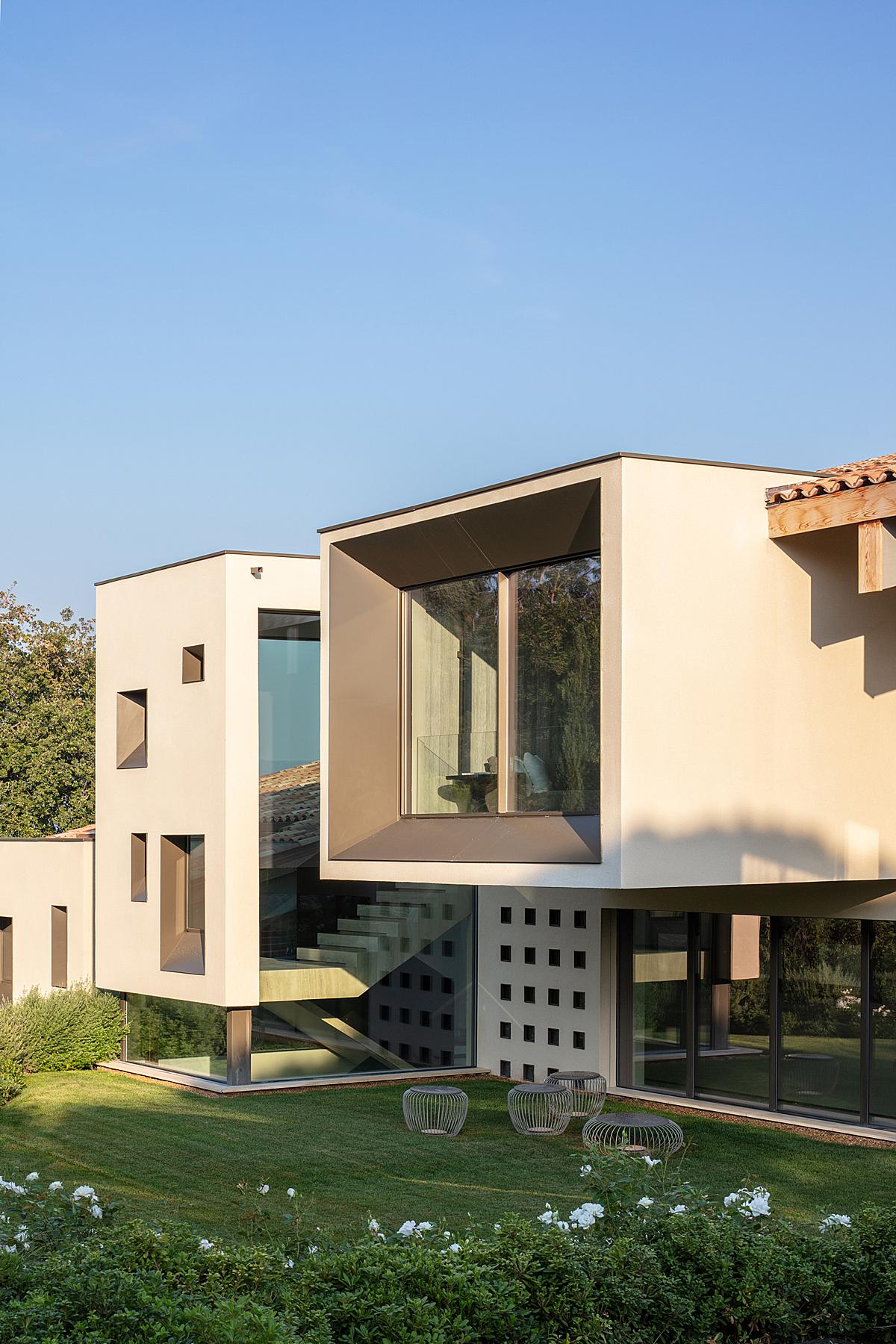 As we move around outside, we are met by almost a completely different-looking structure. Again, Mark's method of sharing this home with us works perfectly. Now instead of searching the facade, trying to connect rooms and wings and structures, we can just take the time to enjoy this scene. Beautiful light streams through the wooden beams acting as a brise-soleil. The scene feels inviting and tranquil.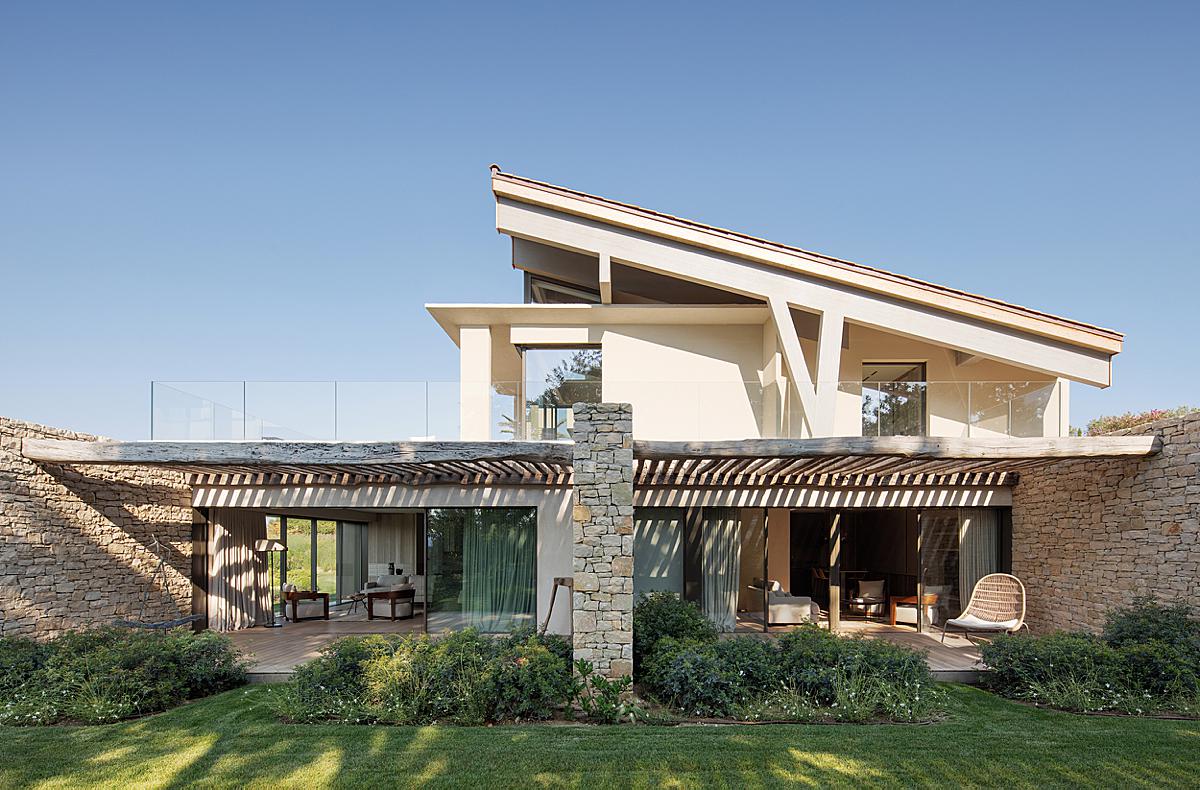 Great leading lines create a rhythm and repetition that is enhanced by this one-point perspective. The lines and shadows create a new sense of dimensionality and complexity.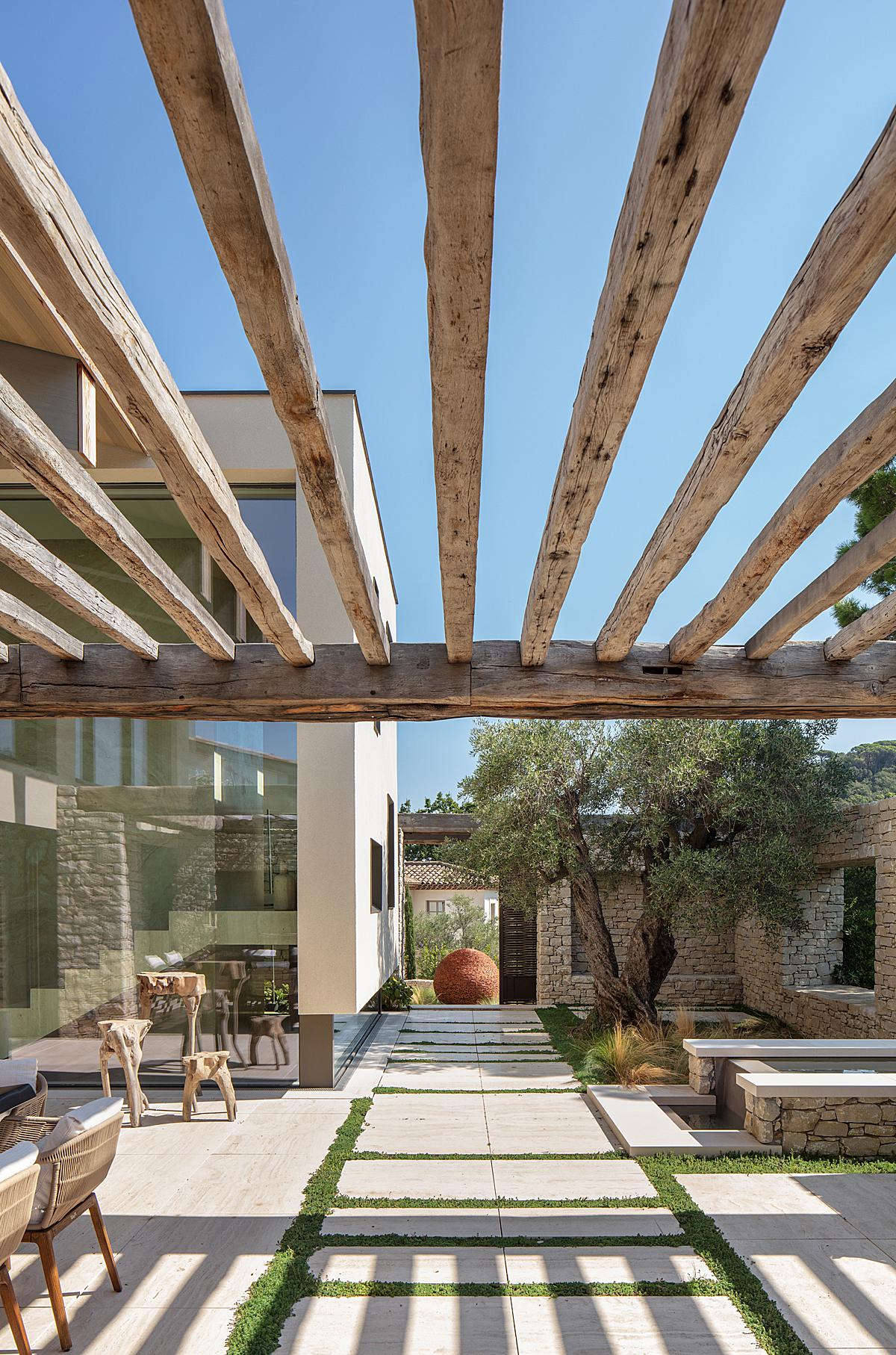 Mark gives us a look at what it was like to be at this project. He tells "I had scouted the place twice before actually photographing the property. This has been a half year before the shoot and another time a few months before the shoot. This was to get a general idea about the place, to try out some compositions (with my iPhone), and to see how the light moves around the building as I am a 100% pure natural light photographer.
During both scout runs there were at least 30 people working all at once at different things. Gardeners, plasterers, tilers, furniture placements etc. It was really megalomaniac and the largest house I have photographed so far. When the day finally came for the shoot, I arrived the night before and stayed in a house next door where the caretakers live. The next morning began 3 full days of photography — waking up before sunrise until sunset, following the sun. In the middle of the day, I photographed the spaces where the sun wouldn't enter or I took a break. K Interiors and K Architects bought a usage license but also other parties connected to the project bought some photos like the carpenter, chandelier maker, etc."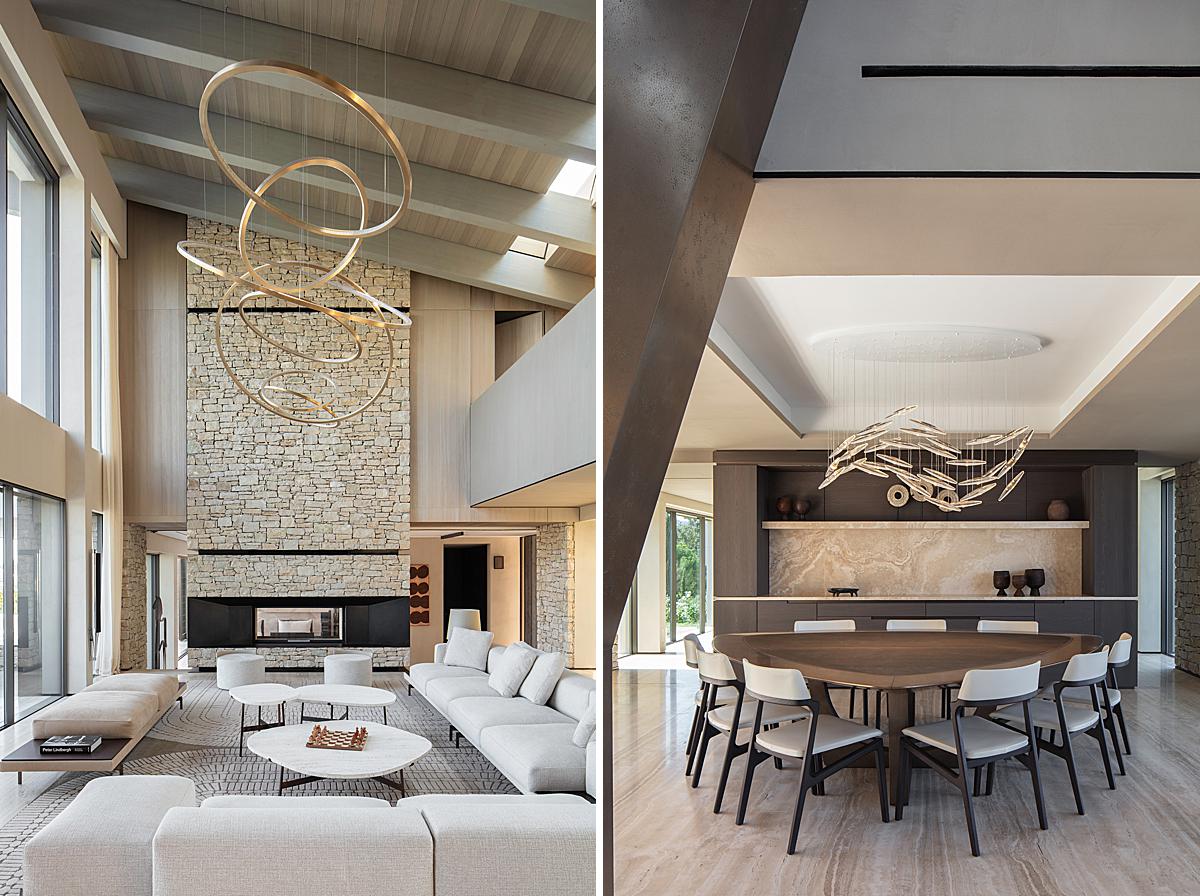 The soft directional light really lends its self well to this quiet and contemplative interior.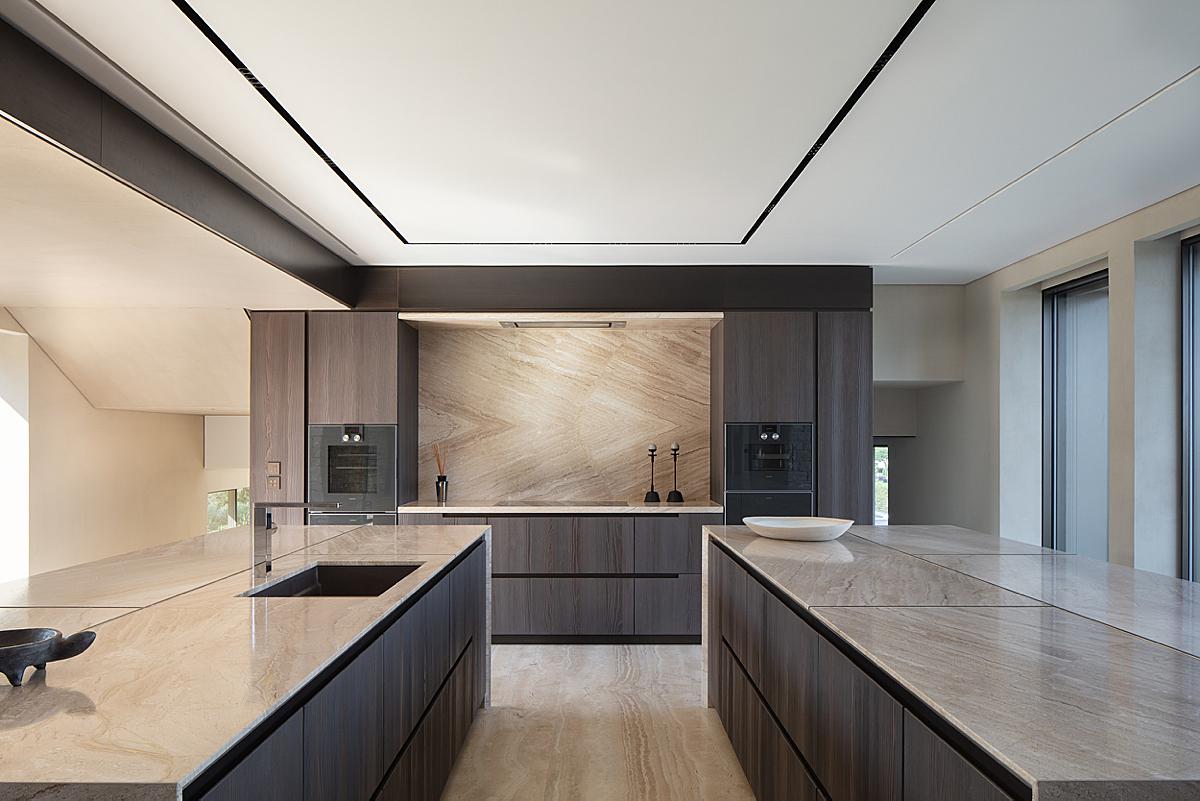 On the other hand, in the areas getting direct light, the patterns cast by the sun create movement, more graphic shapes, and intrigue.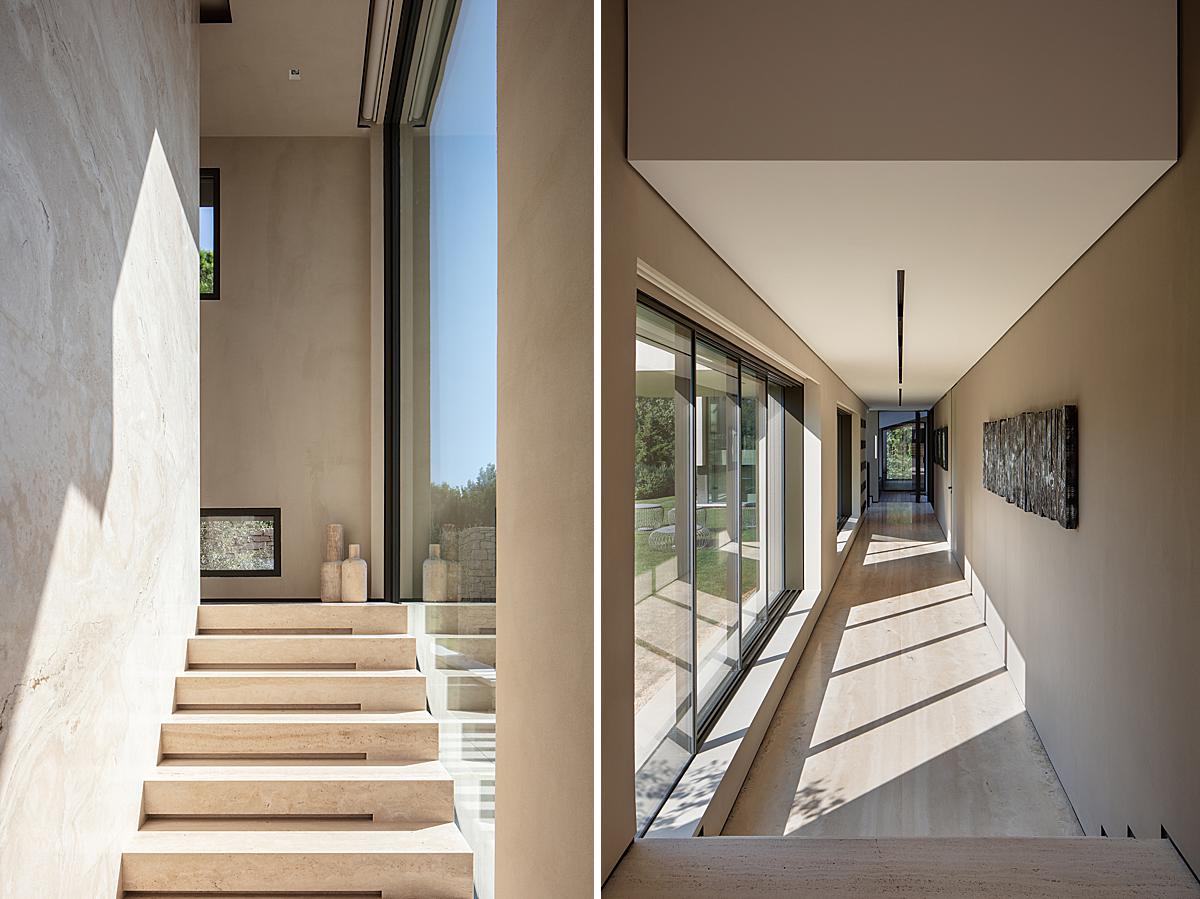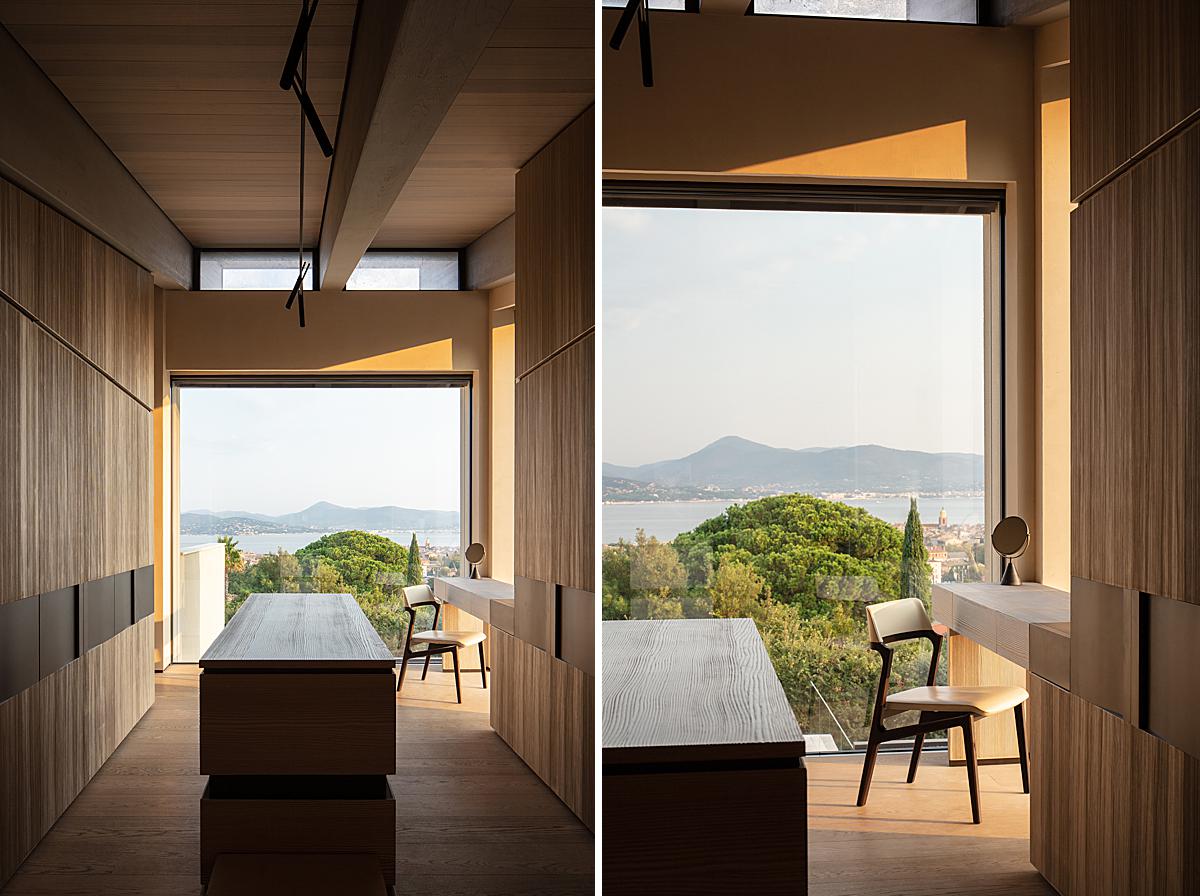 Mark explained to me that to bring a level of humanity and life to his photographs of this massive home, he knew he needed to bring a lot of light into the building. His carefully timed photographs, especially in the bedrooms and bathrooms, are steeped in shimmering warm light.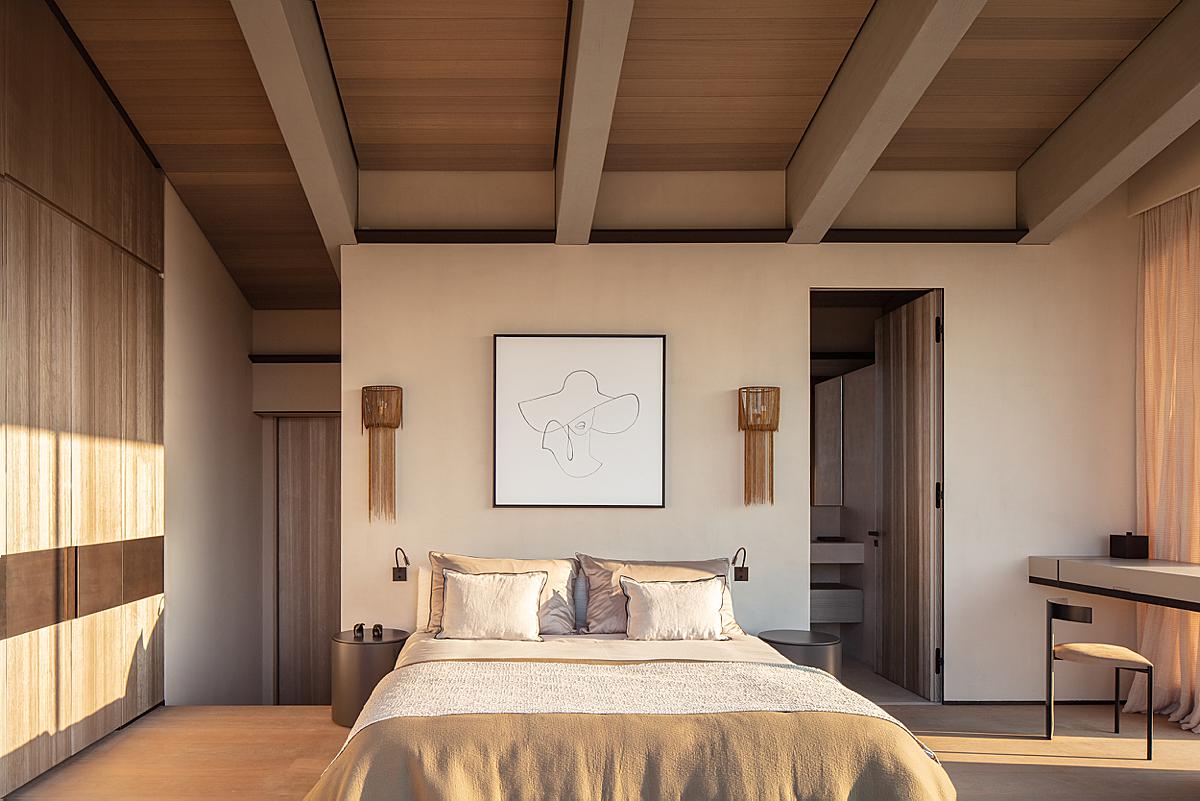 He shares "I avoided photographing too wide. I had used the 50MM TS-E many times for this shoot to capture more graphic moody photos to show the quality of the house and show detailed shots that you can connect with. Obviously, you can't deny the 'big shots' so they are definitely there."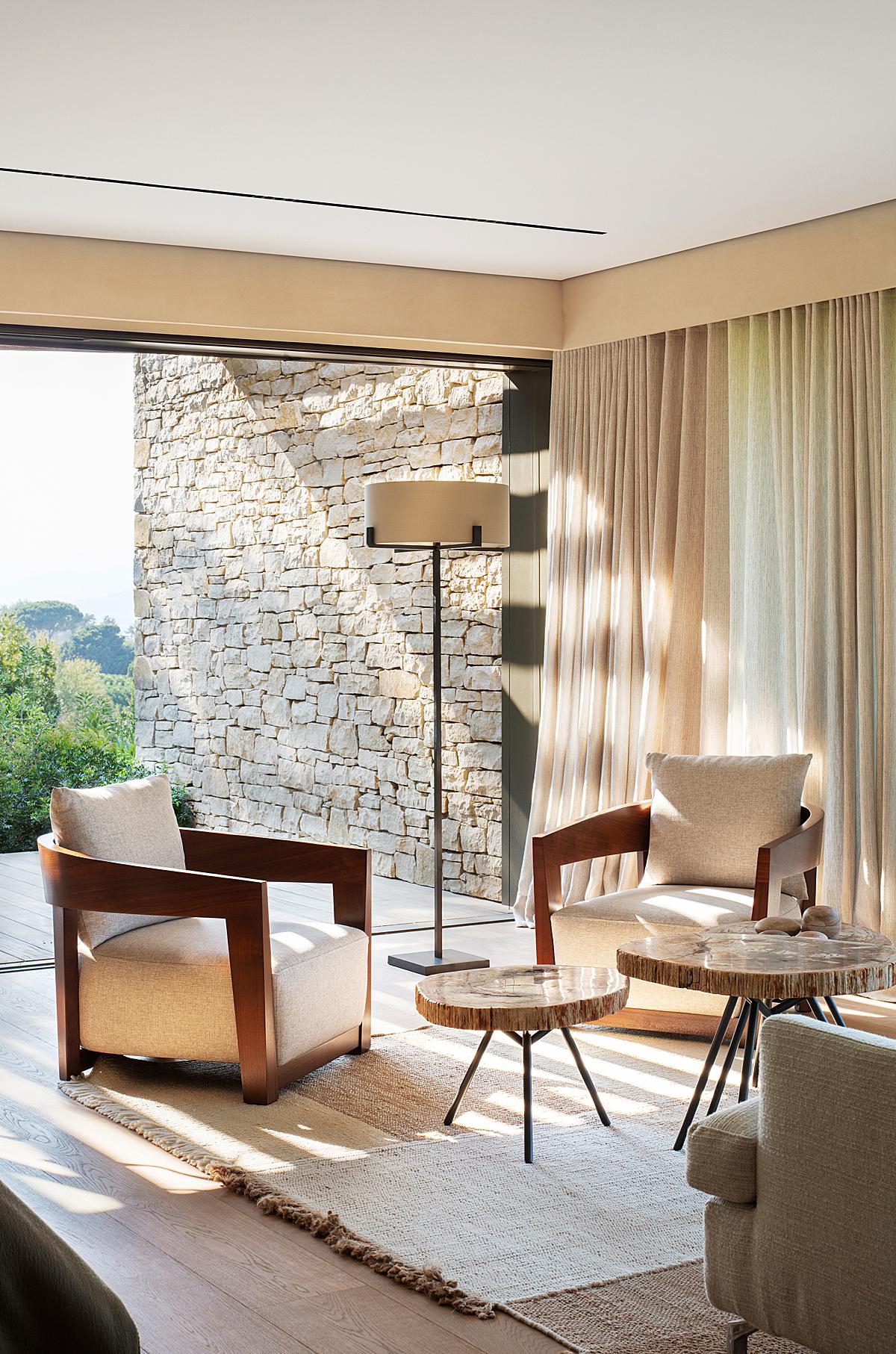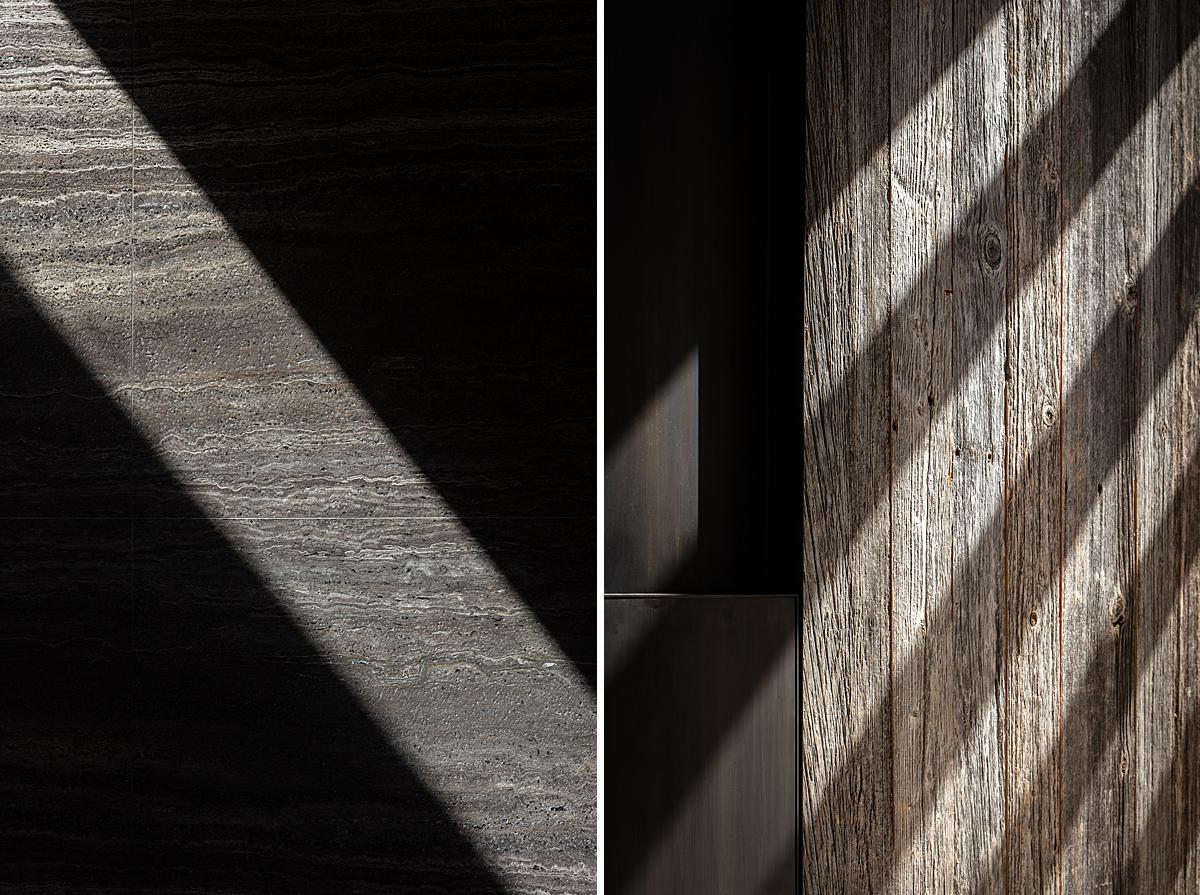 As we move back outside gorgeous golden light washes over the image. A figure on the balcony gives scale and life — something that Mark wanted to be sure these images had. I love the light on the landscaping and the texture it pulls out. Seeing this home in a bit more of its context is wonderful.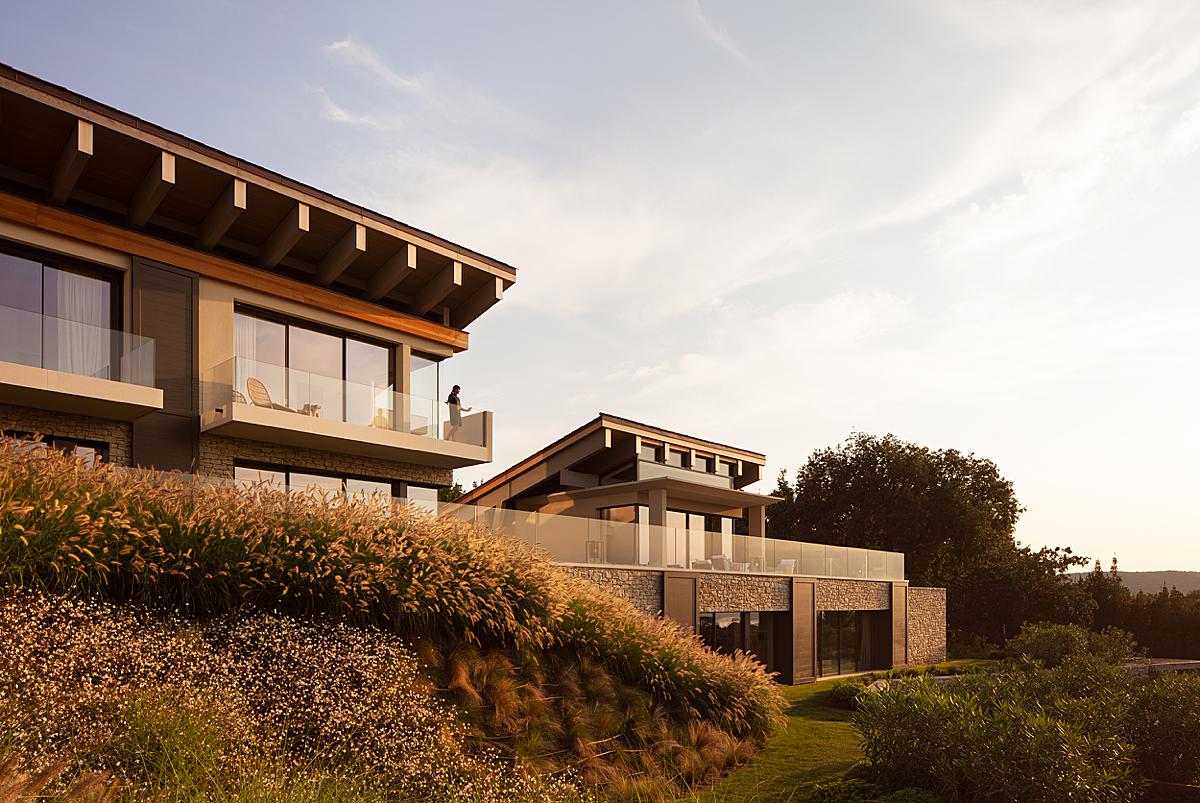 Many thanks to Mark for sharing this gorgeous project with us. Mark has been photographing architecture for about 6 years now. He is self-taught and shares that resources like Mike Kelley's Where Art Meets Architecture tutorials helped him get educated and establish himself in this field. Mark shoots with a Canon 5D mk IV and TS-E lenses, particularly leaning on the TS-E 50mm on this shoot. He shoots untethered and loves his Arca Swiss Cube tripod head.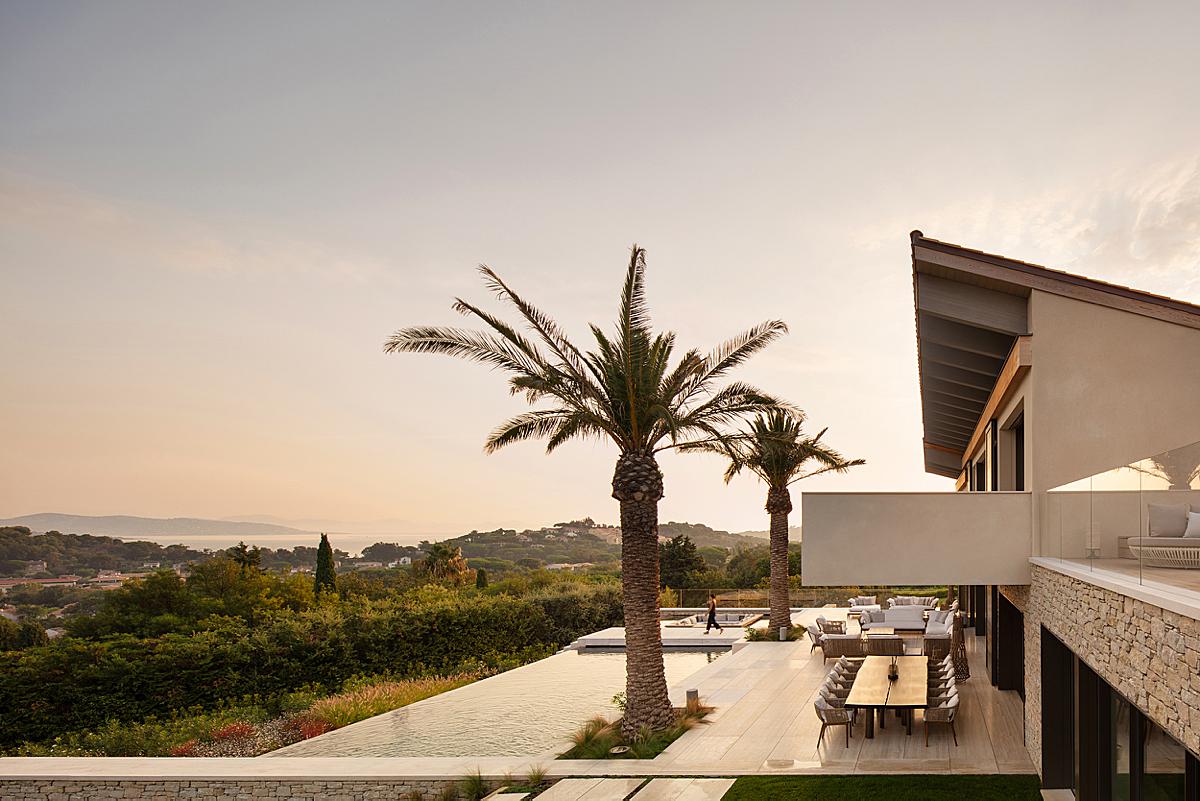 See more of Mark's work at markelst.com and on Instagram @markelstphoto.
If you have a project you'd like to be considered for Project of the Week, you can submit it here.