Making Time For A Personal Project, Radek Úlehla Travels From Prague to Lisbon to Photograph the Champalimaud Foundation
Project of the Week
Meet my new friend Radek Úlehla, an architectural photographer from Prague. Radek instantly made me feel old, as he is just a spry 26, but then made it up to me by telling me how punk this shoot was — traveling far, fighting the weather, and inevitably getting kicked out by security. It's a great story with great images, which I appreciate.
Behold! The Champalimaud Foundation in Lisbon. Radek sets the scene for us by sharing "I studied in Lisbon for a year in the Erasmus program. During my scholarship, I bought my first camera and started to shoot. This was one of my favorite spots in Lisbon during my studies and I had shot there many times, but back then I didn't know that I would like to try to become an architectural photographer one day.
Two years later I went back. In Prague and in the Czech Republic in general, we don't have that many awesome modern buildings, and I wanted to add some to my portfolio. I decided to go back to Lisbon which provided a great opportunity to try to shoot this building. Of course, it was raining almost all the days I was there. Luckily the last day just 10 hours before my departure, the sun came out. I spent one afternoon at the Champalimaud Foundation and tried to capture it."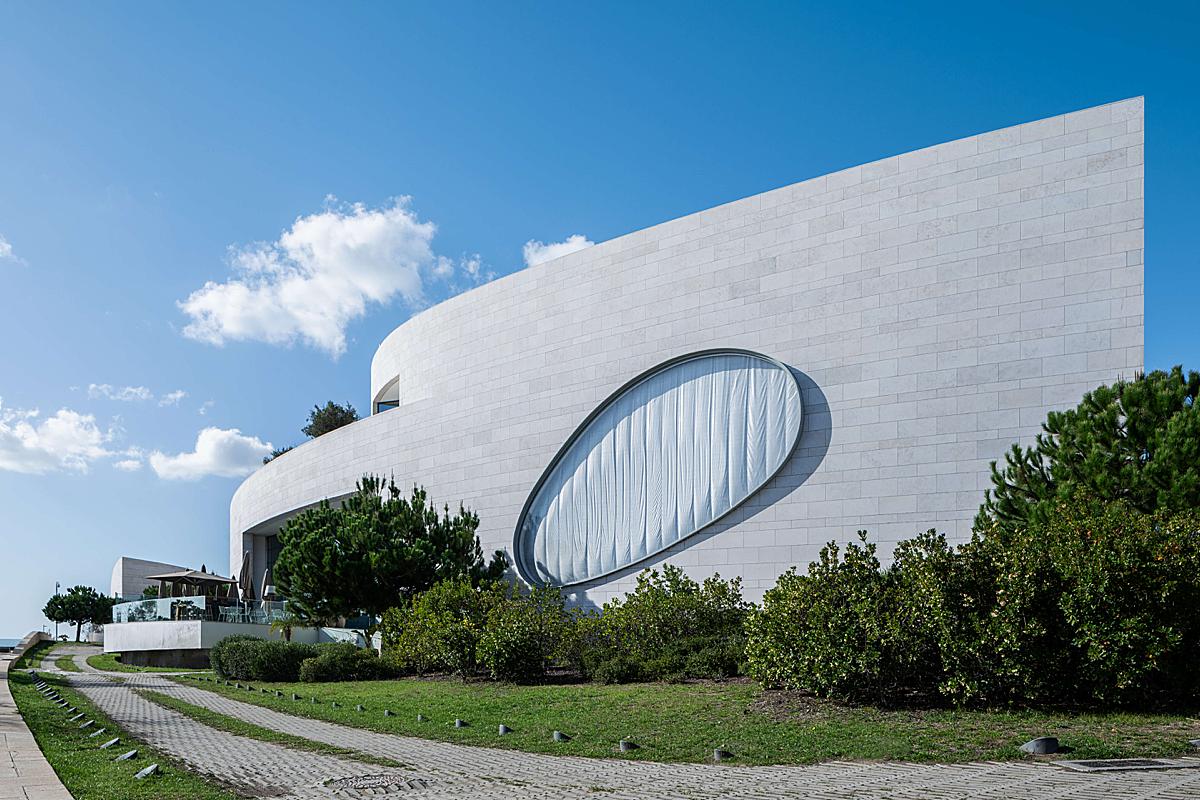 Radek lets us in on a little secret — "This building is a few meters from the most touristic spot in Lisbon and no one goes there. It's so quiet and beautiful and some Lisboners go there to relax. The building itself is focused on advanced biomedical research and providing translational, interdisciplinary clinical care. It is a great example of beautiful modern Portuguese architecture."
The break in the bad weather was lucky, but Radek definitely seized the opportunity and put his knowledge of great lighting and architecture to work. I love the gradients of light sweeping over the curved walls, helping us make sense of them. We also get to see a good mix of hard lines and shadows which convey a sense for the time of day. Check out the way the bridge is perfectly illuminated by the backlight of the sun instead of just falling dim. With all of the shapes and the dynamic light present in this image, there is an otherworldly and playful feeling about it that I just love. I always scroll back to this photo!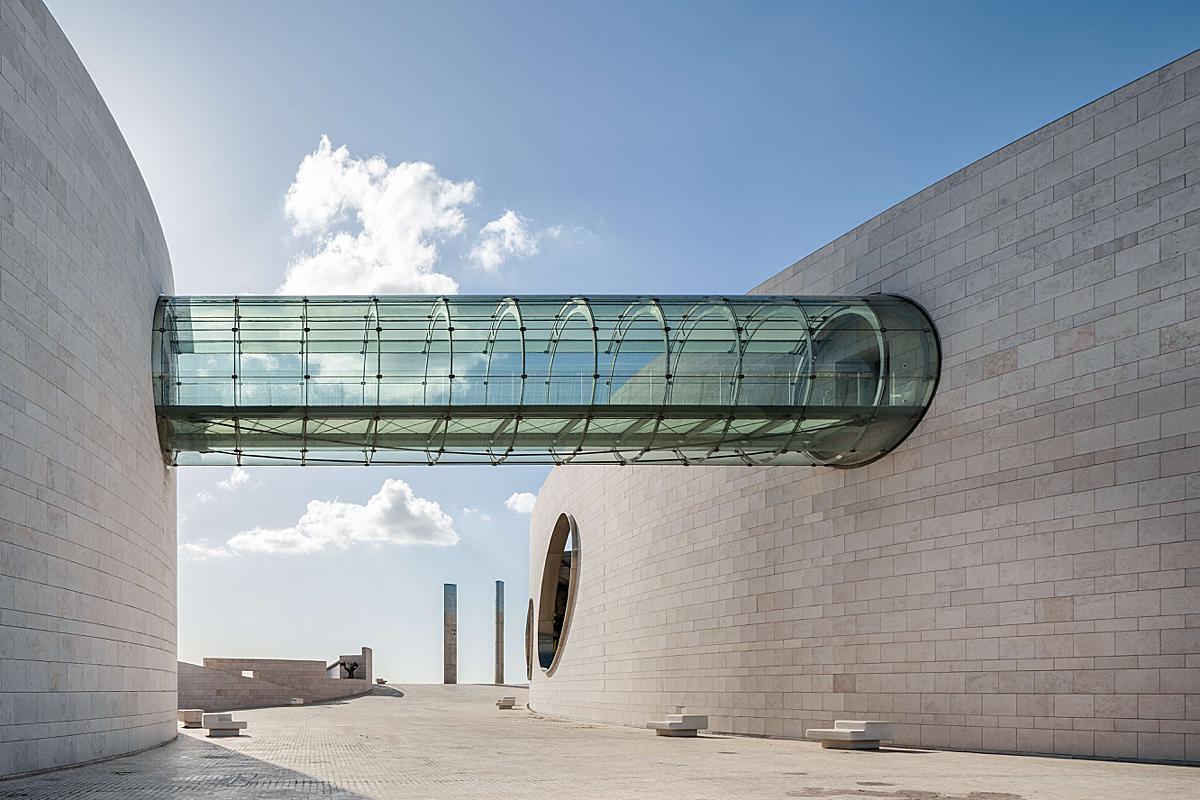 If you look through Radek's work, you'll notice he has an incredible knack for creating shapes using light to carve out and accentuate the geometry of a space. This particular project — and the next two images — are the perfect example of that.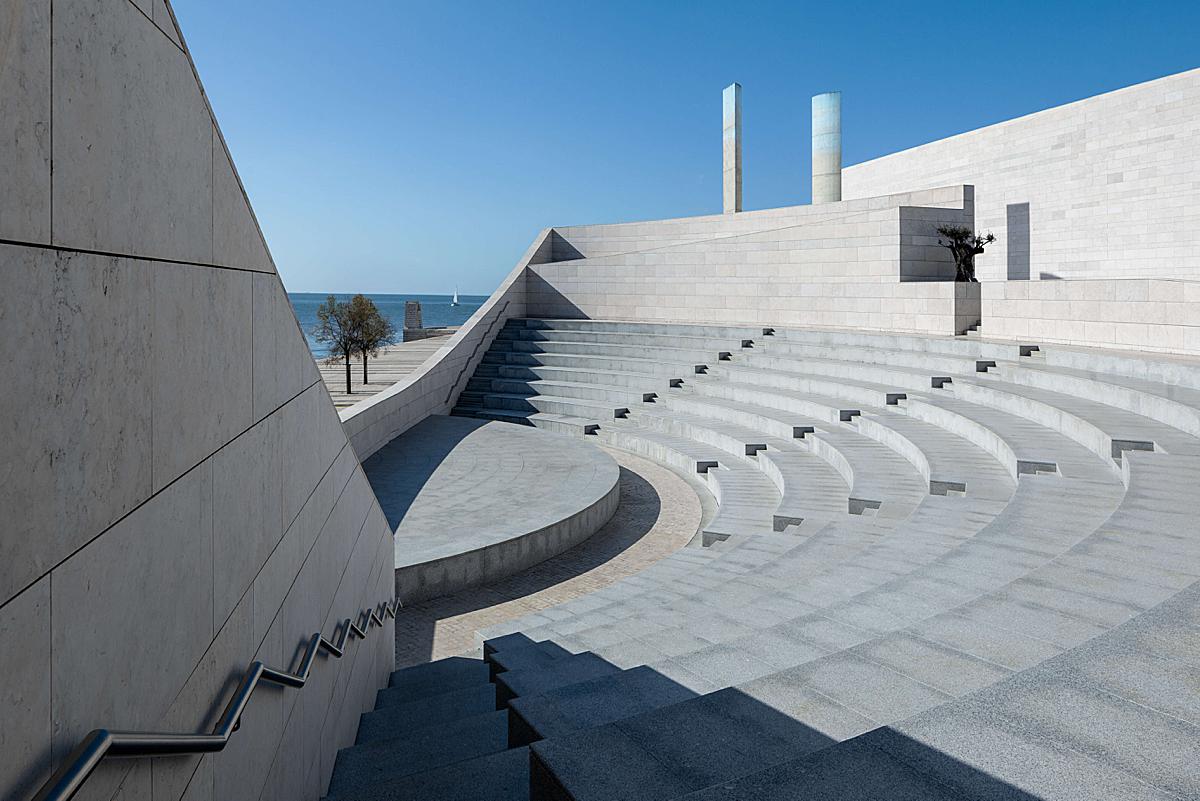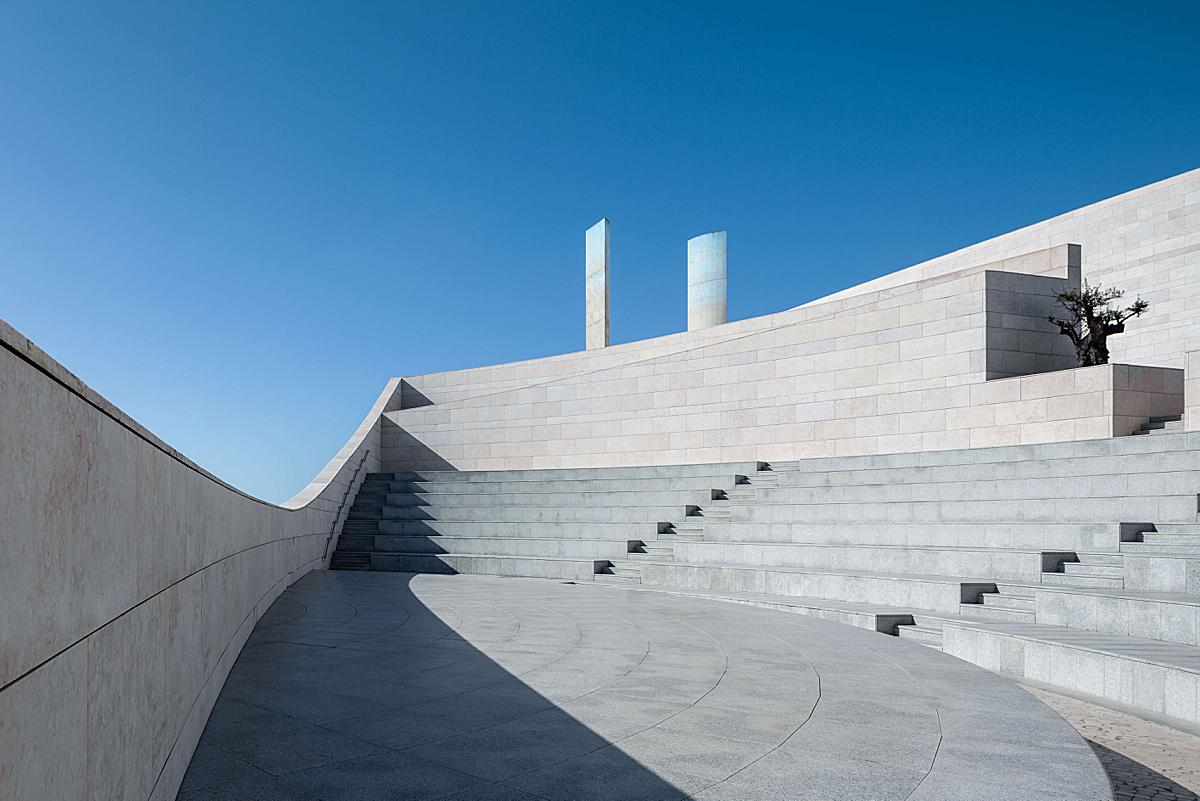 The hard shadows contribute to the sharp and linear feel of the structure, while being complimented by the curvature of the amphitheater style sloped seating and steps. The quantity and accentuation of the leading lines in this scene creates a beautiful rhythm and complex feeling.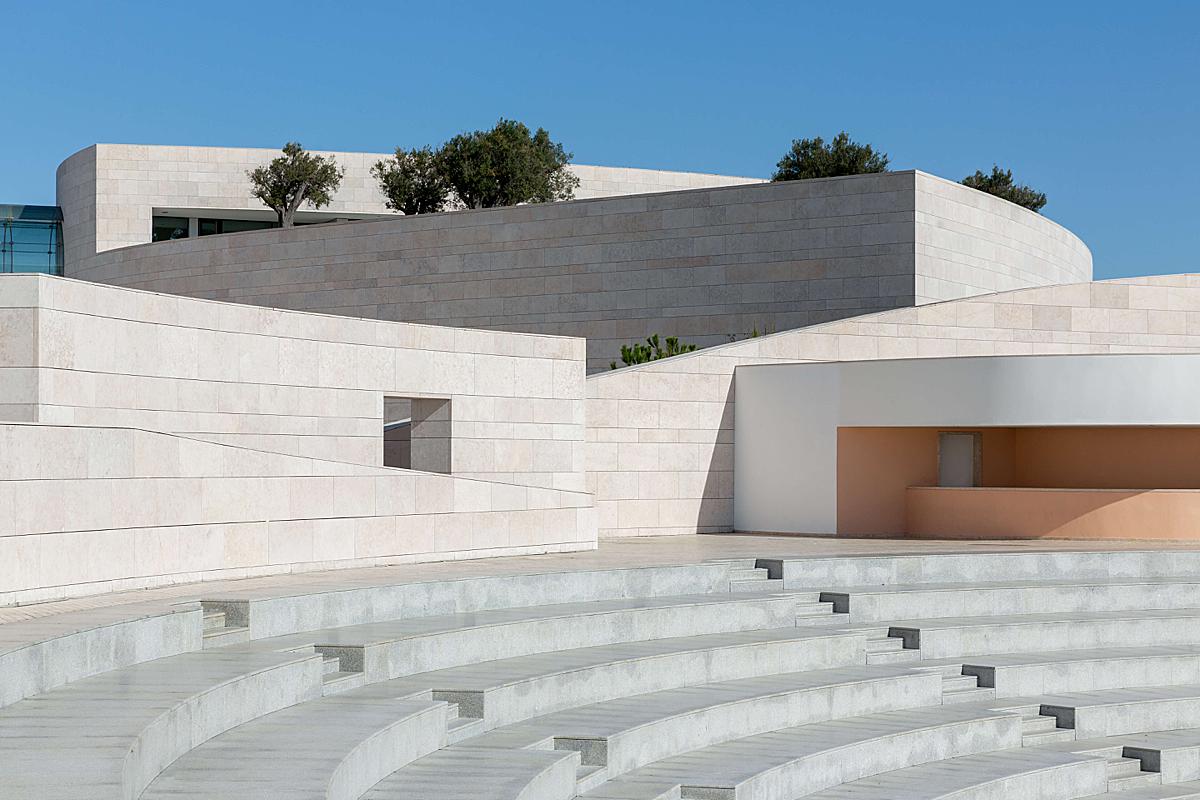 Radek has been piquing our interest by hinting at the sculptures always in the distant background of these images. I love the way he lets them peek out and over the walls, implying their massive size and looming nature.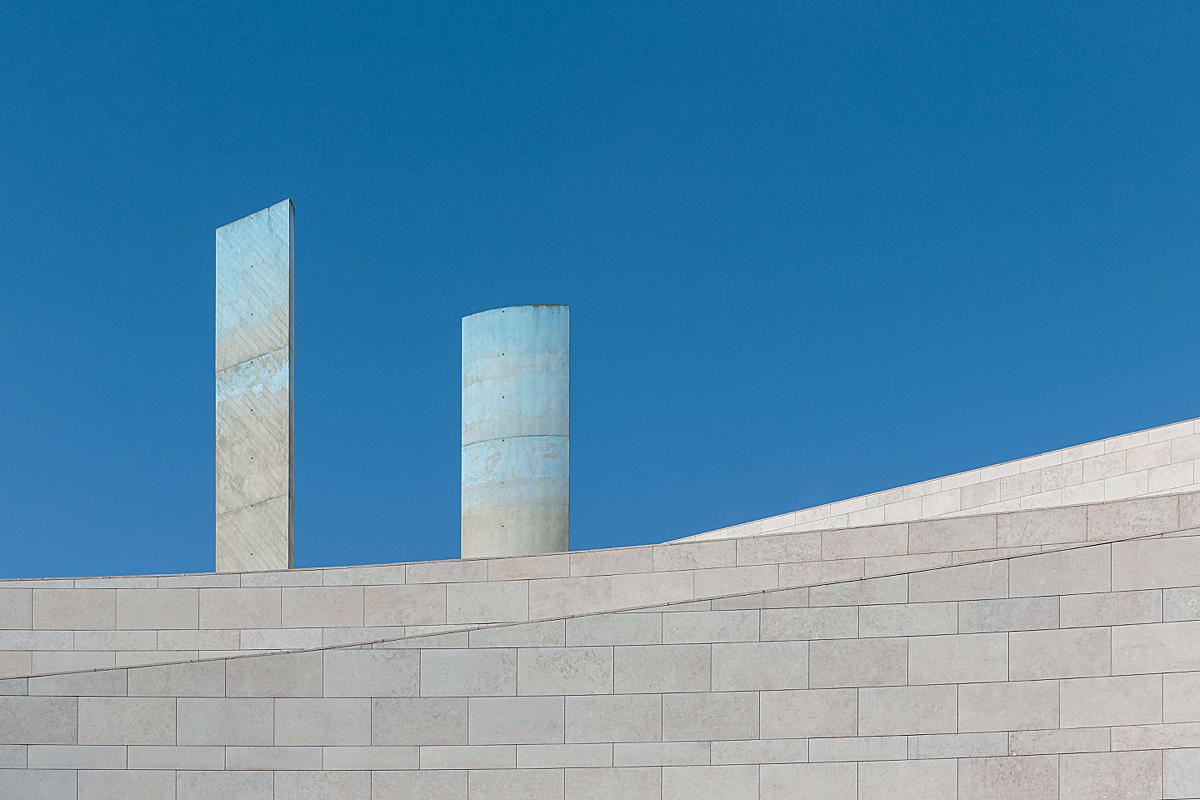 Once around the bend, we see their scale in relation to the rest of walls and structures at the Champalimaud Foundation. The long shadows and inclusion of some perfectly timed birds help emphasize their scale while adding a dash of that indescribable late-afternoon-by-the-sea feeling.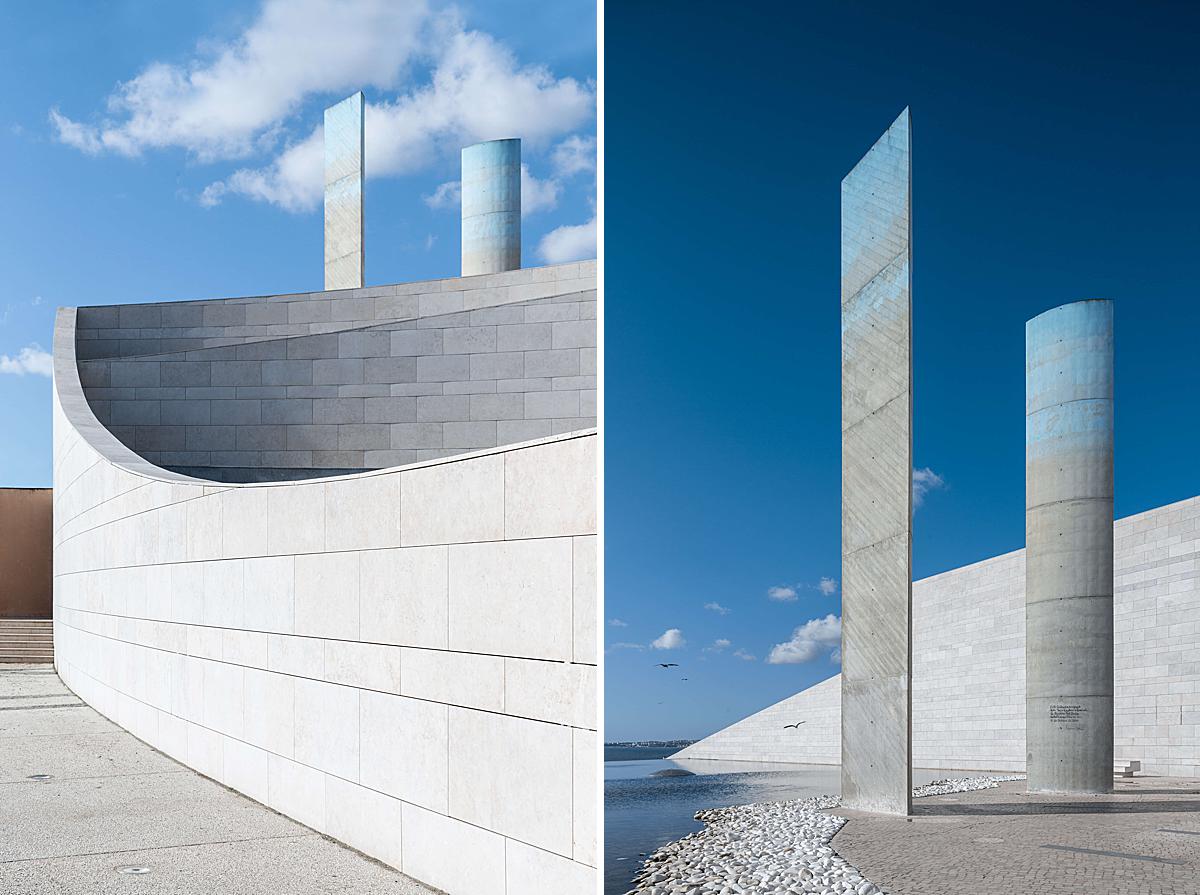 "I love the curves, geometry, and cleanness of this building," Radek shares. "There is an amazing transition of the pool to the ocean. I had a few hours before I had to leave for the airport and when I was shooting the last picture, security came and I had to leave. Luckily I had enough pictures! I was sad that I couldn't stay for a sunset, but at least I have a reason to come back, shoot it again and hopefully get permission to capture interiors!"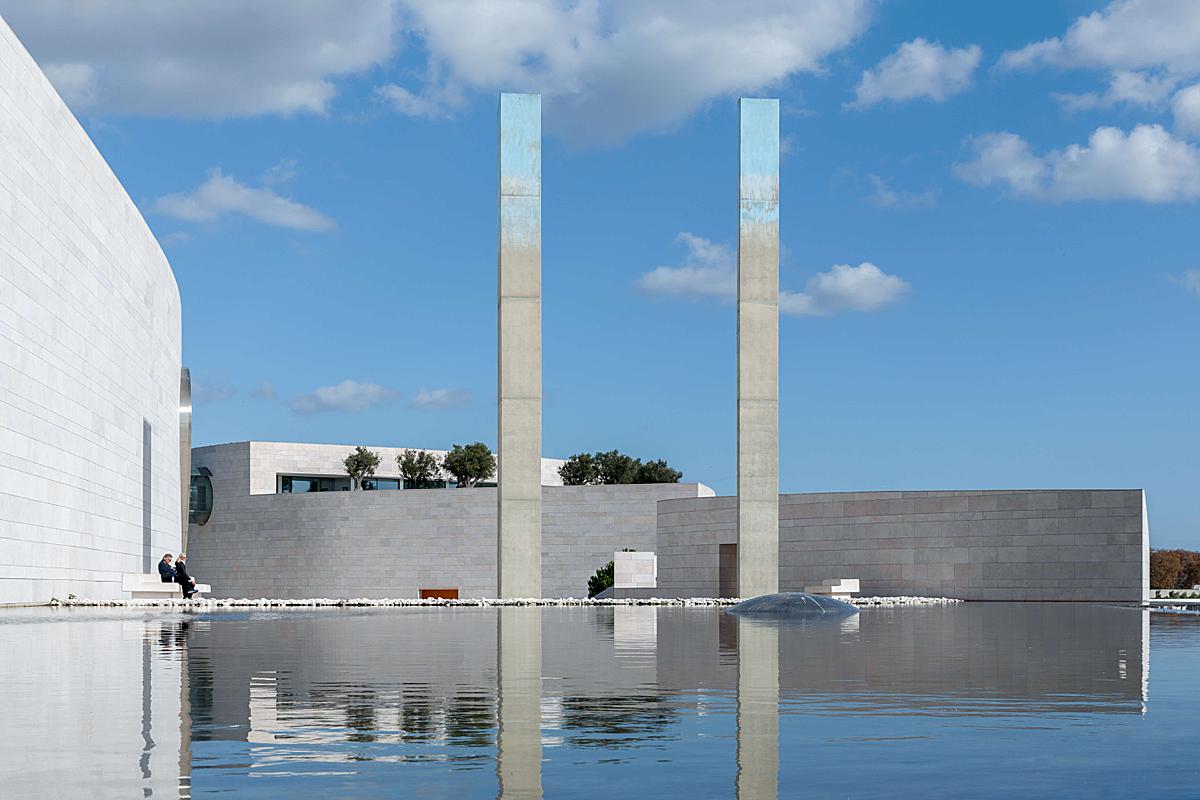 I'm so happy that Radek wrote in and submitted his work. This project is a great example of making the time and effort for a personal project that really pays off. A big thanks to you for sharing, Radek! You can see more of his work at radekulehla.com or on Instagram @radek.ulehla
If you have a project you'd like to be considered for Project of the Week, you can submit it here.