Use the AIA & ASMP's Guide to Commissioning Architectural Photography as a Powerful Client Resource
Architecture
Business
Images play a major role in defining how we come to know architecture and interior
spaces. Because photography is pivotal in understanding the built environment, choosing a professional to photograph your project is a most important consideration.

-ASMP & AIA from their collaborative "Commissioning Architectural Photography" guide
If you're an architectural photographer looking to have an excellent new year of jobs with good client experiences, communication, and expectations, we have an awesome tool for you!
For those of you who haven't come across this little gem yet, let me introduce Commissioning Architectural Photography, a powerful document that is a joint venture between the American Society of Media Photographers and the American Institute of Architects.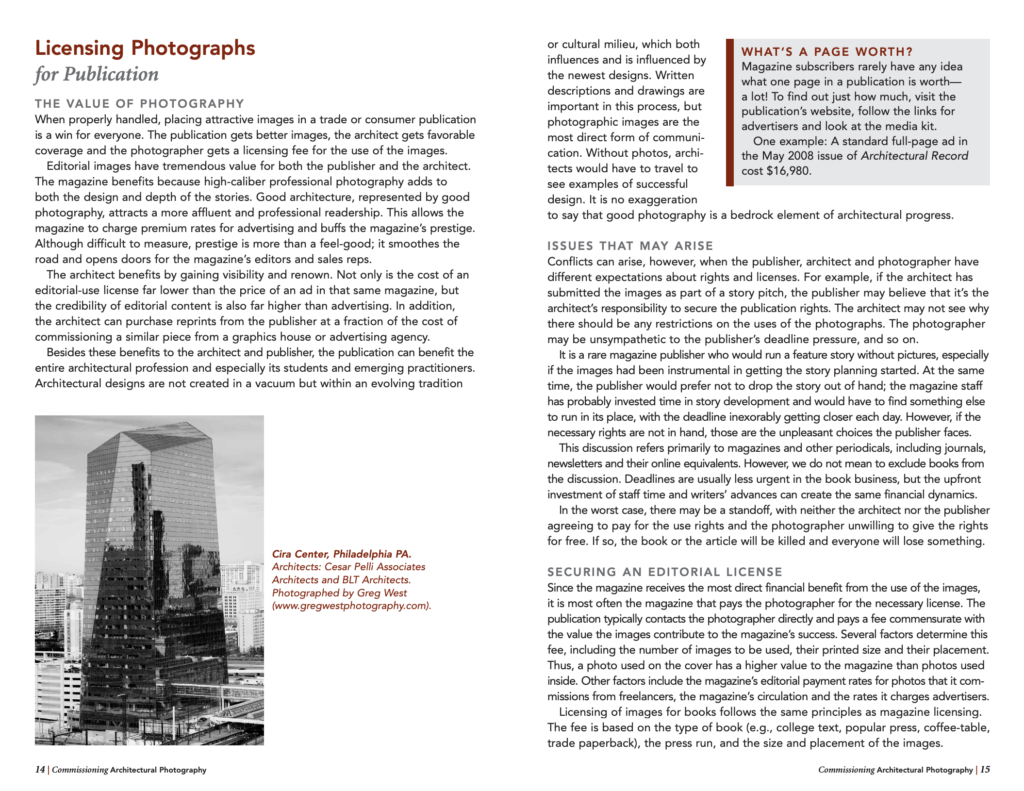 This brief but poignant PDF is directed towards architects and boils down topics like cost-sharing, licensing fees, proper creding, and editorial licenses. It touches on concepts like receiving less but better images — i.e. why architects shouldn't expect hundreds of images from your one day shoot together. It also includes a handy checklist for your clients that is immensely helpful to keep the shoot day running smoothly. It brings up great questions to think about like "do you need key cards for the day of the shoot? Are any lightbulbs out? Is there a giant blue dumpster rolled up in front of the main entrance?" among others.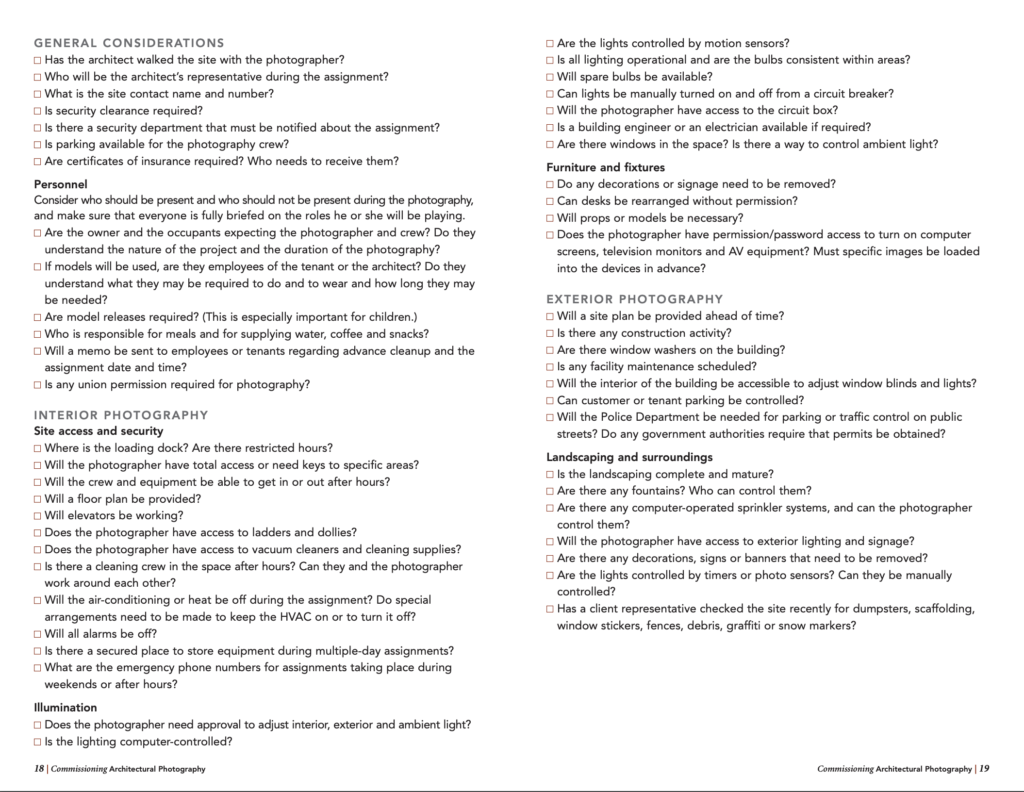 So, what can you, the photographer, do with this document? Obviously share it with your clients as a resource to help explain the processes of documenting architecture. Since it is a tool created by the AIA written for architects, it's a great way to set expectations and head off sticky questions before they arise ("what do you mean I can't give the images to the builder?"). You can also reverse engineer the pdf to check in on your own business practices. You can view and download this excellent free resource via the ASMP's website below: