Immerse Yourself in the Forest Surrounding Casa Cono With the Esteemed Architectural Photography of LGM Studio
Project of the Week
I am always stricken by Luis Gallardo of LGM Studio's work! Today, our featured project takes us to a house in the forest, where Luis immerses us deep in a world of reflections, context, light, and mood.
Throughout this project, it often feels like Luis's photographs are a magic trick, and the house is appearing and disappearing before our eyes. It is a joy to view and fits in with the autumnal feeling in the air where I'm writing this from, so I'm very excited to share it with you! Luis has graciously shared some information with us about this project, so let's get into the thick of it!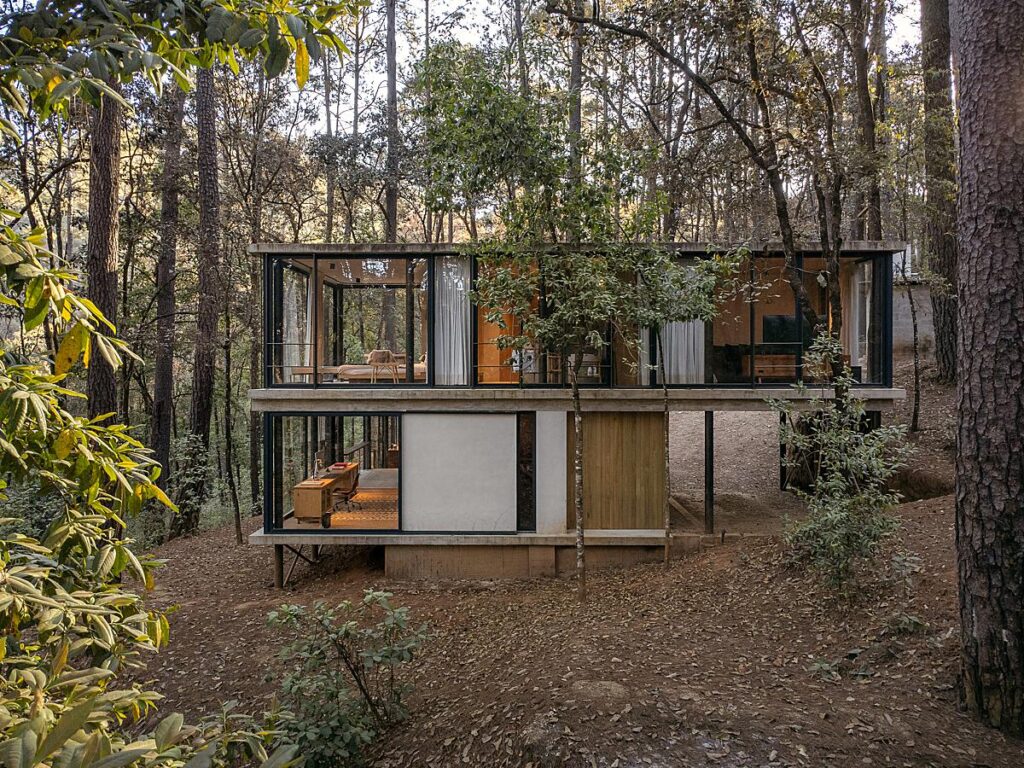 Luis starts "This shoot for Casa Cono was truly a special one for me. My journey with [the architect] Estudio Atemporal began in 2003, when Paul Curuchet and I studied architecture together. Later in 2012, a couple of years after I first started my professional photography career, Estudio Atemporal approached me to document Auditorio Blackberry. They were one of our first clients and Casa Cono marked our 47th project together.
It's been an incredible privilege to have such a longstanding relationship with them. Over these 11 years, we've grown together professionally, and we've had the unique opportunity to give voice to their diverse architectural creations through our images, including Licoreria Limantour, Bar Zapote at Rosewood Mayakoba, Casa Altos Visitor Center and Casa Mola. Like all their projects, Casa Cono is a statement to their relentless commitment to design excellence, and I couldn't be more honored to be their dedicated photographer."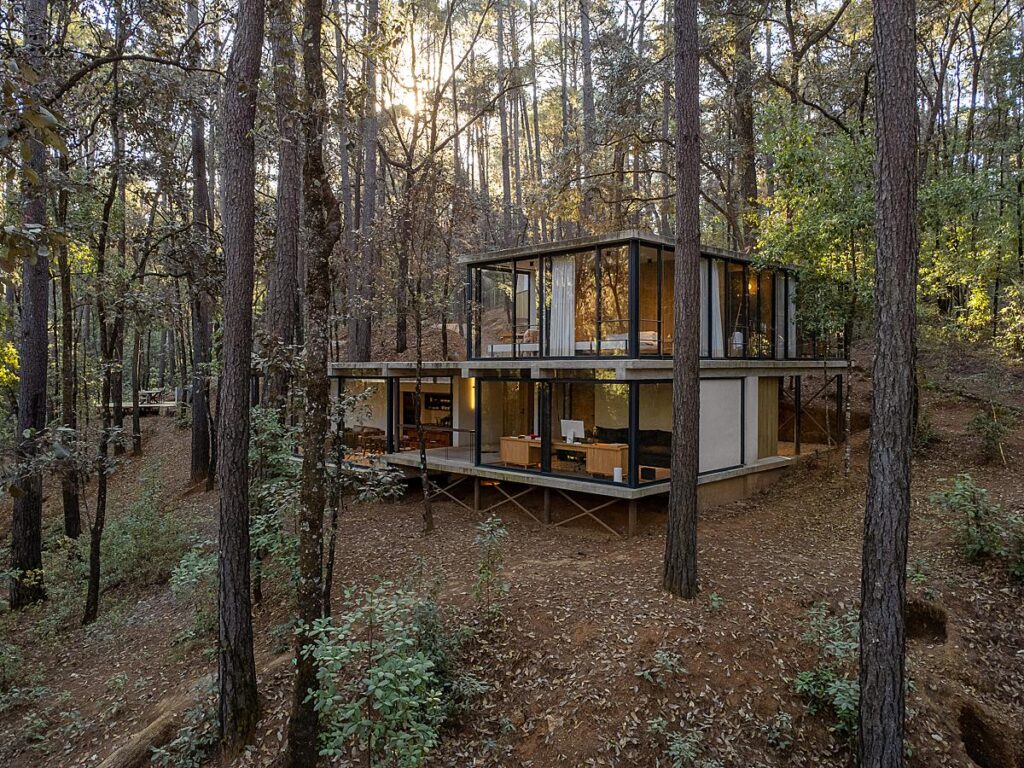 "The shoot days for Casa Cono were both exhilarating and challenging, as it is often the case when working in architectural photography," Luis muses. "We spent two days on-site, from dawn till dusk, meticulously capturing the essence of this magnificent structure. It was great for us that Luciana de la Garza and Paul Curuchet, lead architects at Estudio Atemporal, came to the photo shoot and shared with us their passion for the project."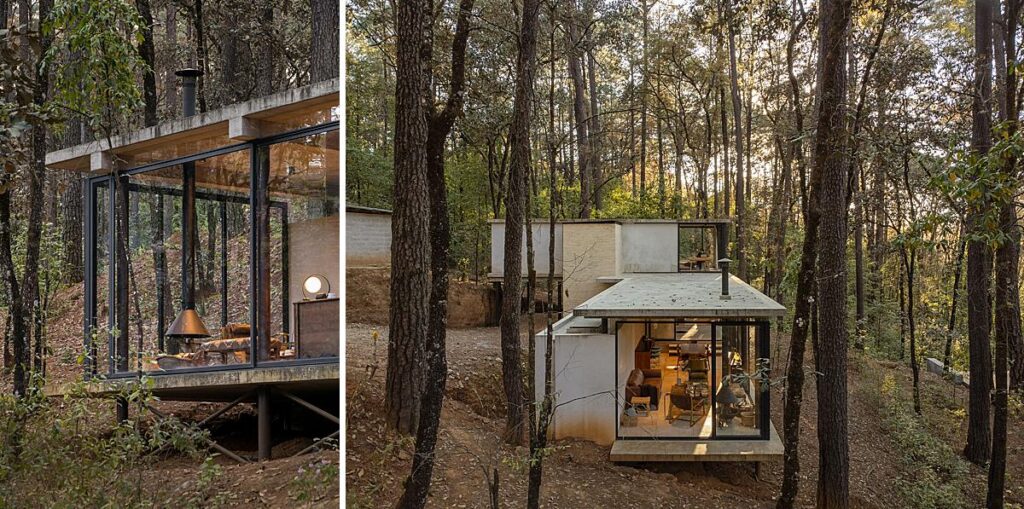 "The house is located 3 hours away from Mexico City, where our studio is based, so the first thing we needed to coordinate was traveling and lodging logistics," he explains. "One of the primary challenges I encountered was covering in photo compositions the multitude of options, as this house has all its facades open and the interior spaces are also connected in every view to the surrounding context.
The house is nestled within a forest, requiring the photographer's skill to find the best spots for tripod placement while navigating the complexity of the terrain, requiring physical demand to ascend and descend slopes with wet ground, branches and rocks while carrying tripod, camera, lenses, and drone, adding to the complexity having to deal with the wind, the morning chill and to fly the drone while avoiding trees and obstacles around the house. All of these while the sun advanced as time passed."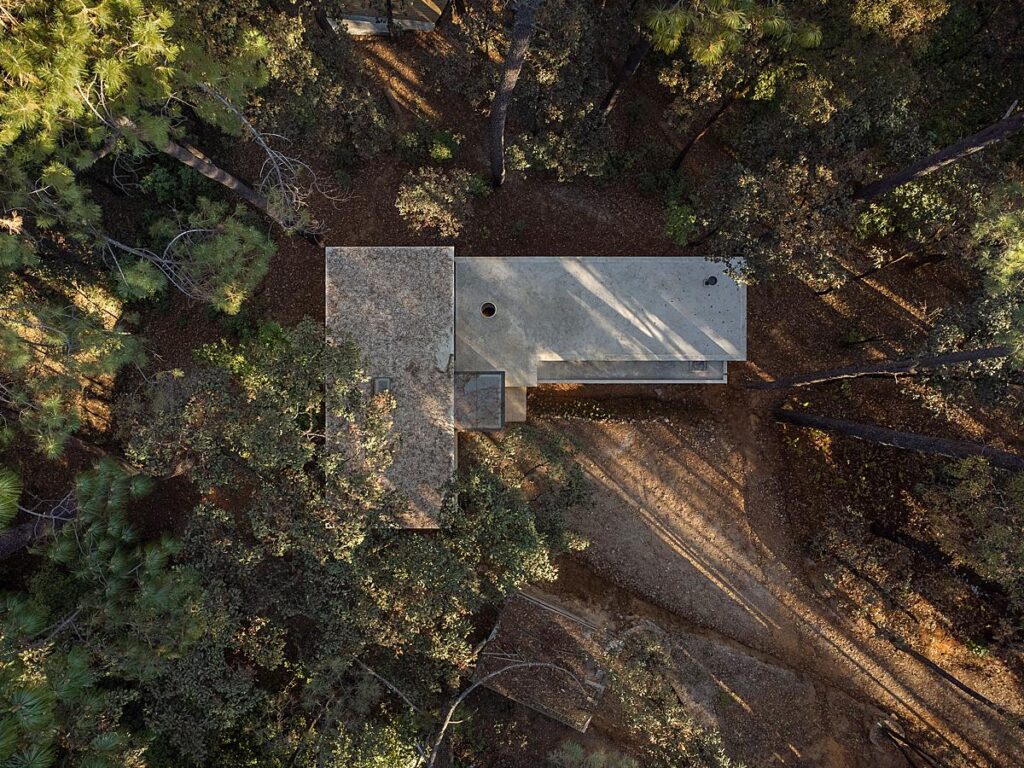 He continues, "Another challenge was to deal with changing natural light throughout the day, which, for an architectural photographer, means that some moments of light and shadow are not going to be repeated.
You can't come back, so you need to choose where to be at a specific time and you have to move fast.
Given my passion for natural light, it was essential to capture those perfect moments when the interplay of light and architecture created magic. To overcome this challenge, we meticulously styled all the spaces before beginning the shoot and carefully planned our shooting schedule to align with the best lighting conditions. At times, we had to exercise patience and wait for the perfect moment to arrive."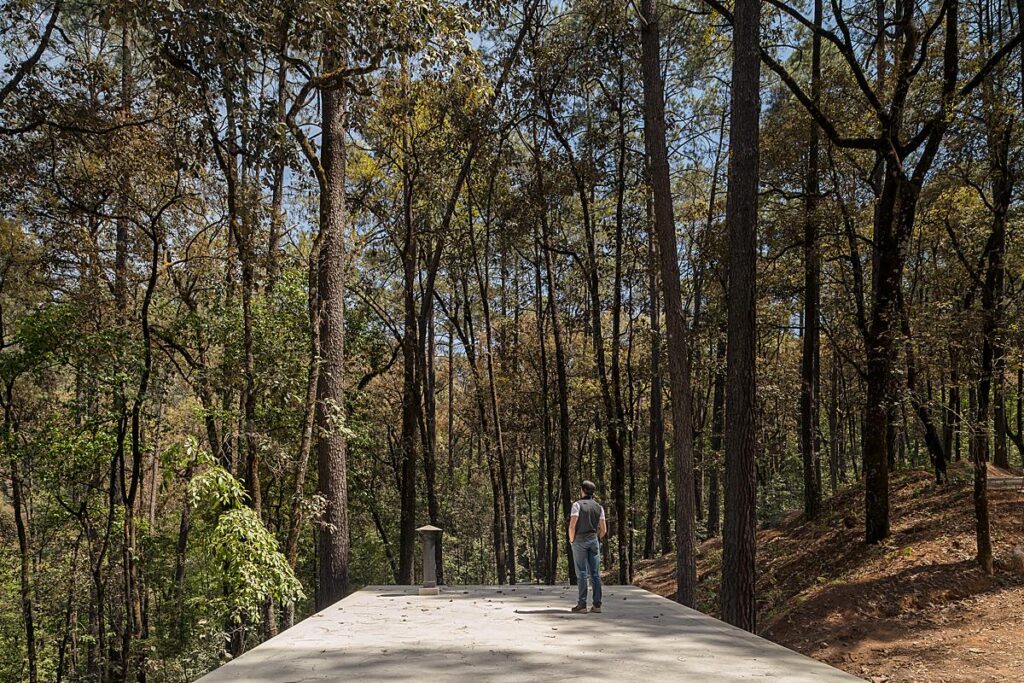 Luis's ability to immerse us in the landscape surrounding this home is a testament to his ability to truly understand the architecture that he is photographing. The sense of place and mood he can convey through a 2D medium like photography is just wonderful.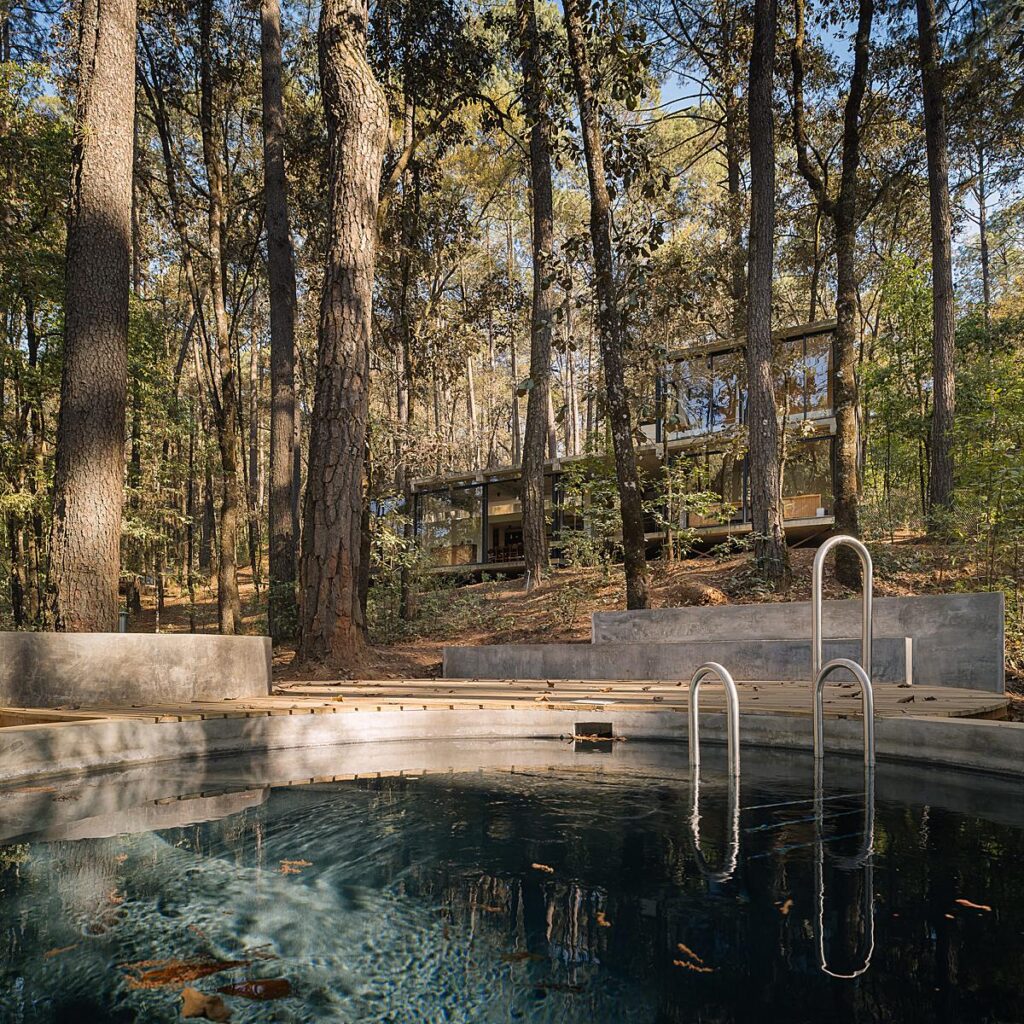 It is as if we can feel the heat of the sun and the coolness of the shady shadows on our skin, smell the forest, and hear the leaves fluttering down into the pool.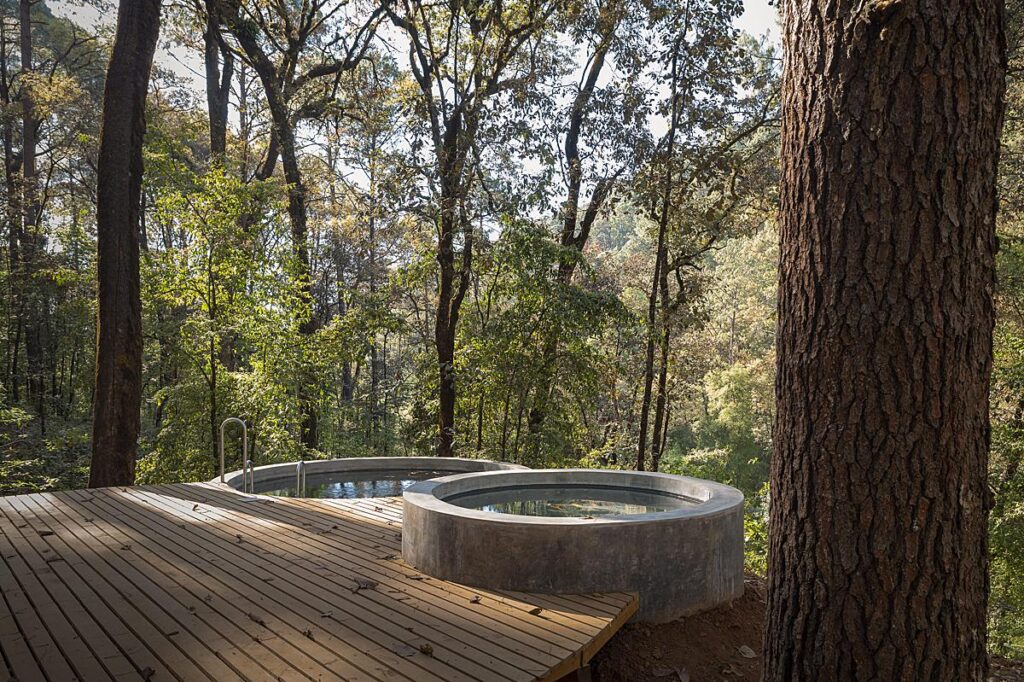 In addition to his ability to teleport us to Casa Cono, Luis also does a marvelous job of crafting little moments with the help of the human figure, as we'll see below. We are able to understand the scale of the spaces, as well as understanding the functionality and story of Casa Cono.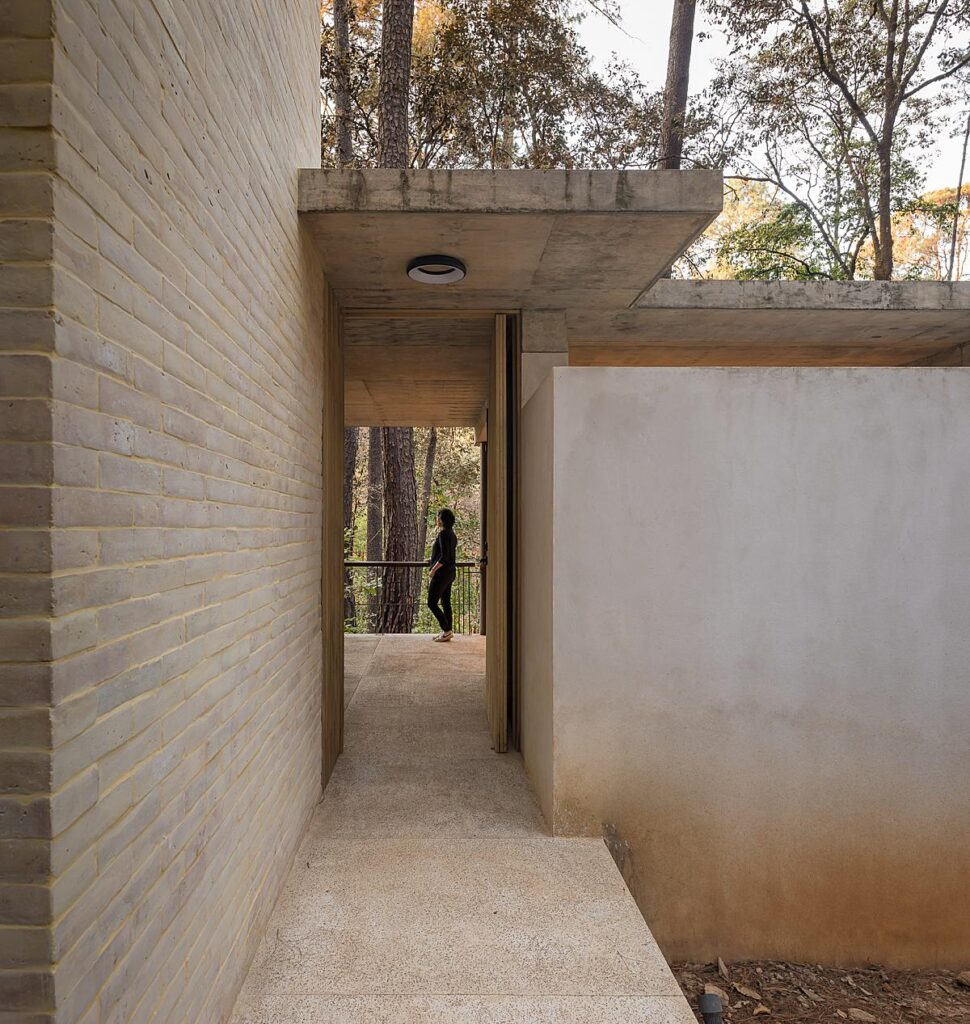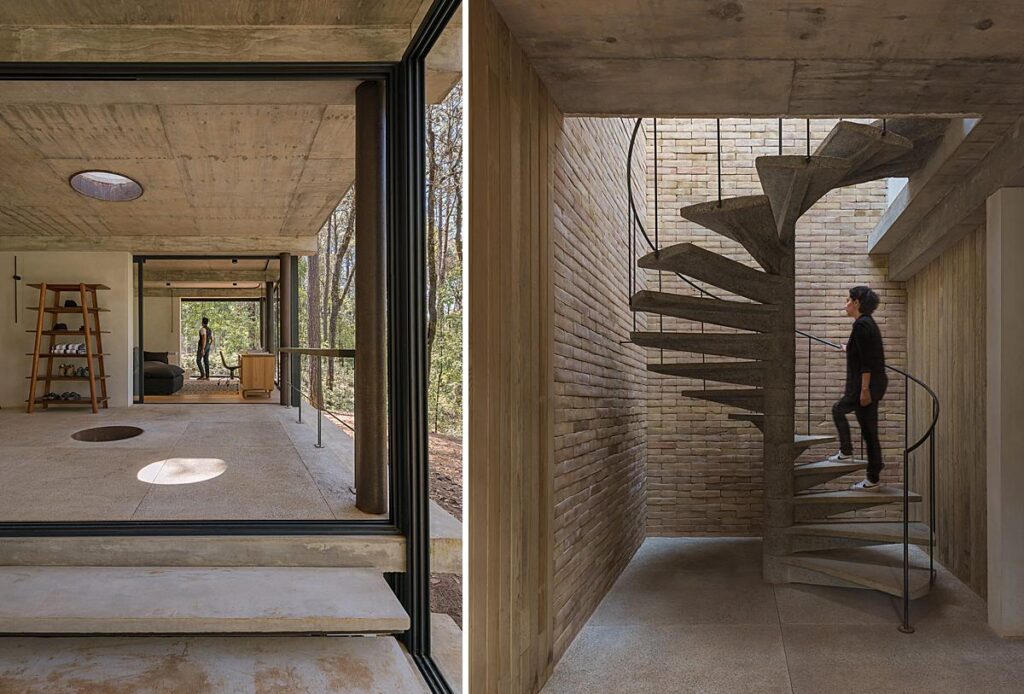 I adore this next photograph, where the outdoors drifts seamlessly inside Casa Cono. Luis's photograph allows us to feel both part of nature and sheltered from it, in this living space.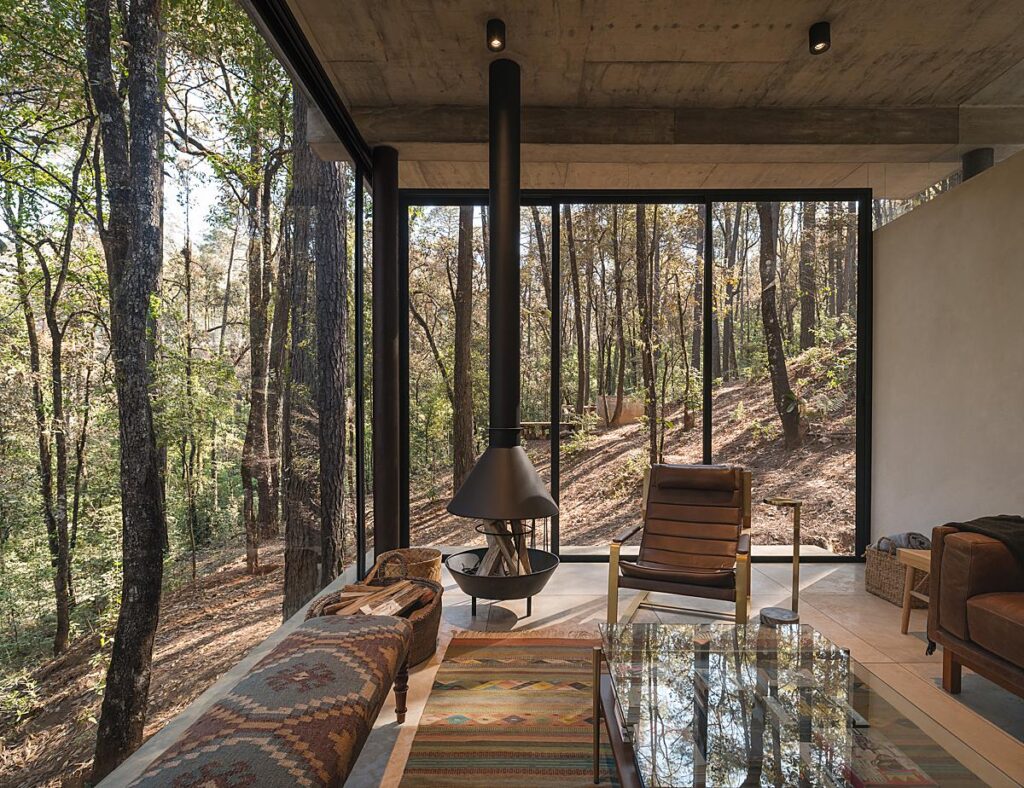 I always appreciate Luis's approach to photography and his restraint in post-processing. Unfussy, simple scenes captivate our attention. Shadows and highlights carve out the space and inform us of the lines and shapes present. Nothing feels forced or faked. We view Luis's work, and in turn, the architect's, as they truly are.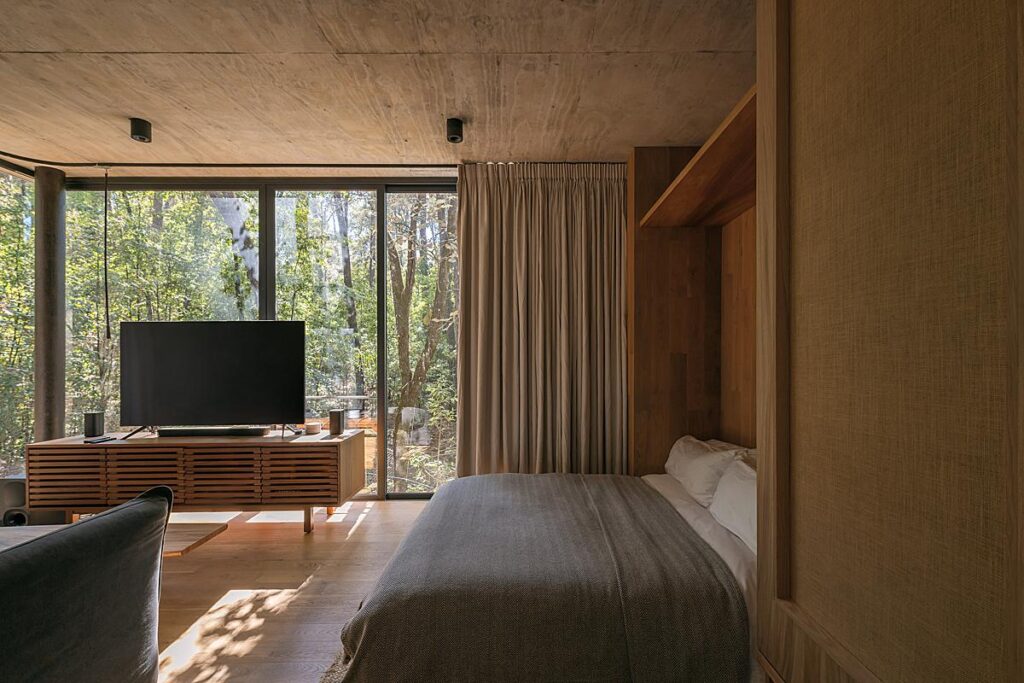 Another thing I will always love about LGM Studio is how Luis captures the interior spaces at dusk, so we can see the house aglow with warm practical lighting. There is a relaxing air about these images, like we're invited to a dinner party at Casa Cono or are spending the weekend there.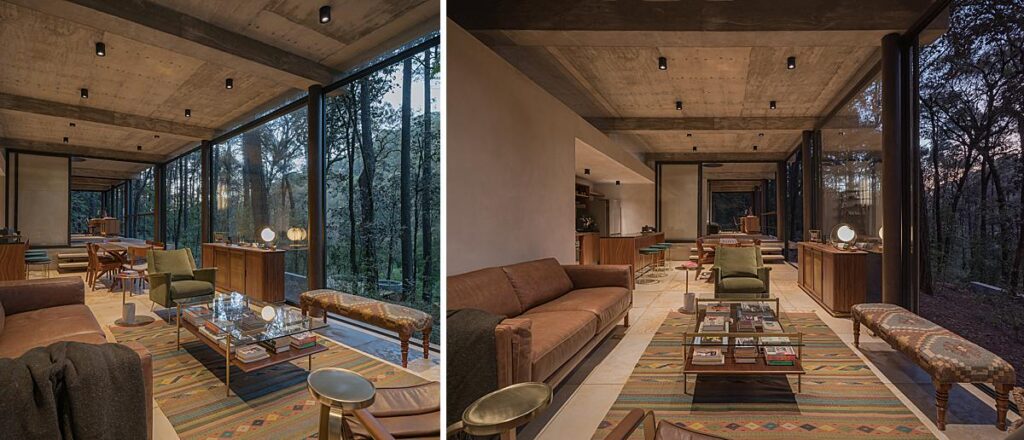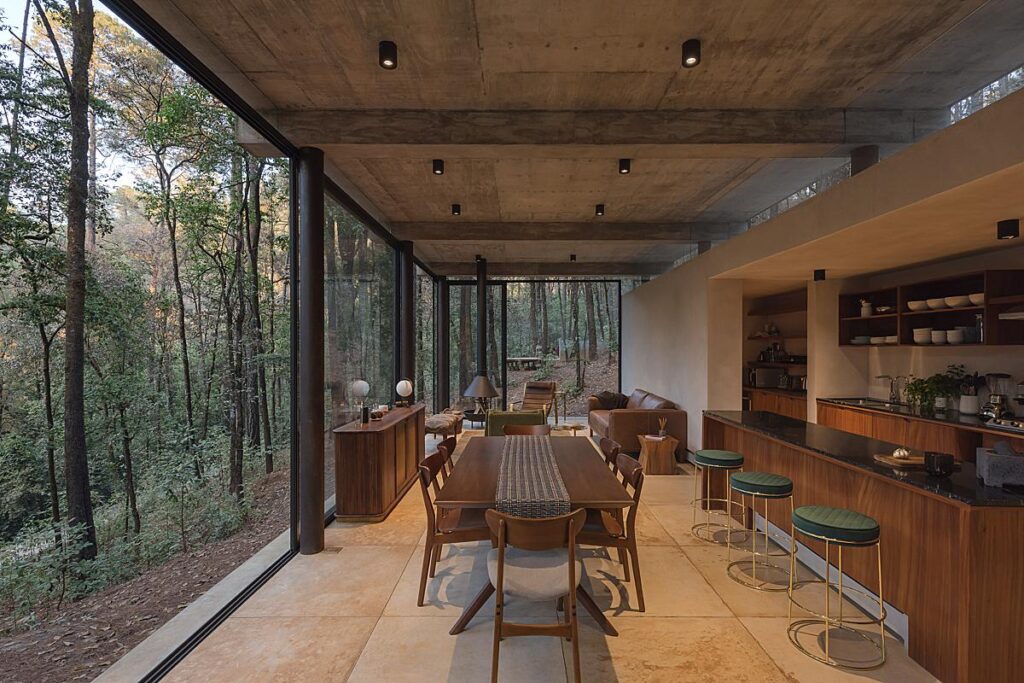 Back outside as the light falls, Casa Cono appears to blend in seamlessly with the surrounding trees. The reflections on the massive amounts of glazing, and the home's materiality allow it to camouflage into the forest. Our brains work to gauge where the house stops and the woods begin, and I just love it.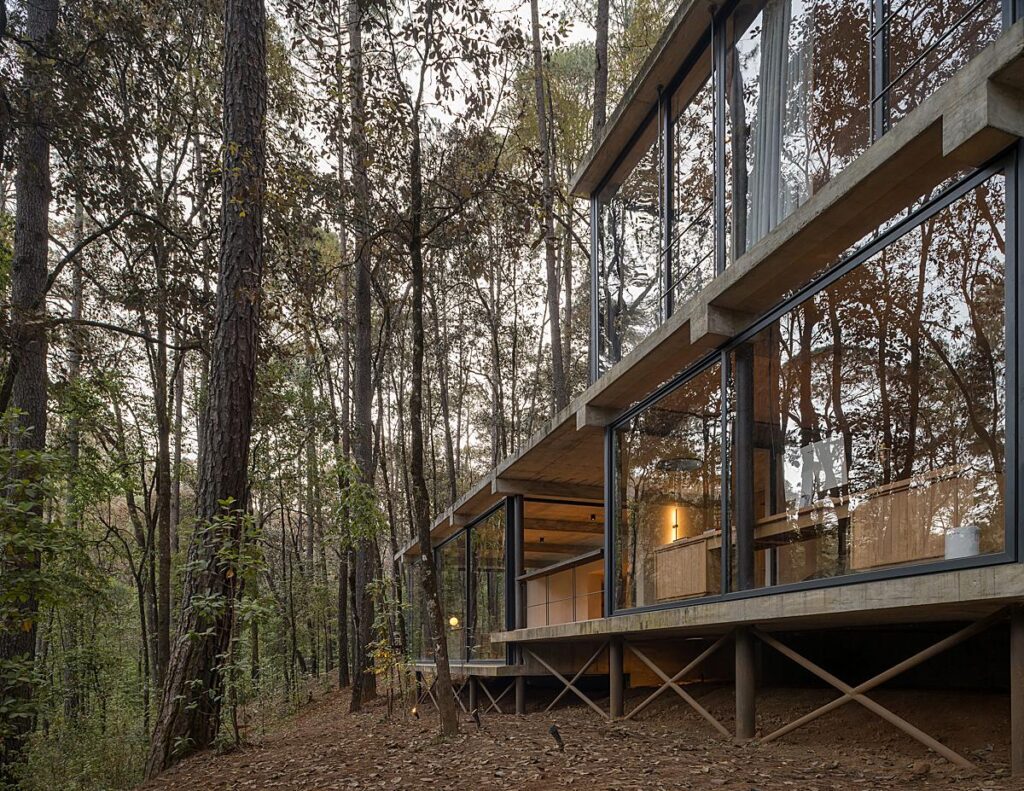 I asked Luis about his favorite photograph and he shared, "There's one particular shot that truly stands out. It's a photograph of the main façade that faces the forest, allowing you to understand the structure's modulation, the house's placement on the terrain, and its delicate and thoughtful relationship with the surroundings, which was based on the premise of not cutting down a single tree.
From a technical standpoint, composing this photograph, which required to be captured from the lower part of the terrain, required the right equipment, including perspective correction lenses. Since the terrain had a slope, it was essential to balance the image and maintain vertical lines to capture the complete view of the façade. Regarding lighting, it was crucial to accentuate the harmony and warmth of both natural sunlight and the lighting design proposed by the architects. My work revolves around achieving the perfect balance between these two elements, without the use of flashes or additional lighting beyond what the space provides."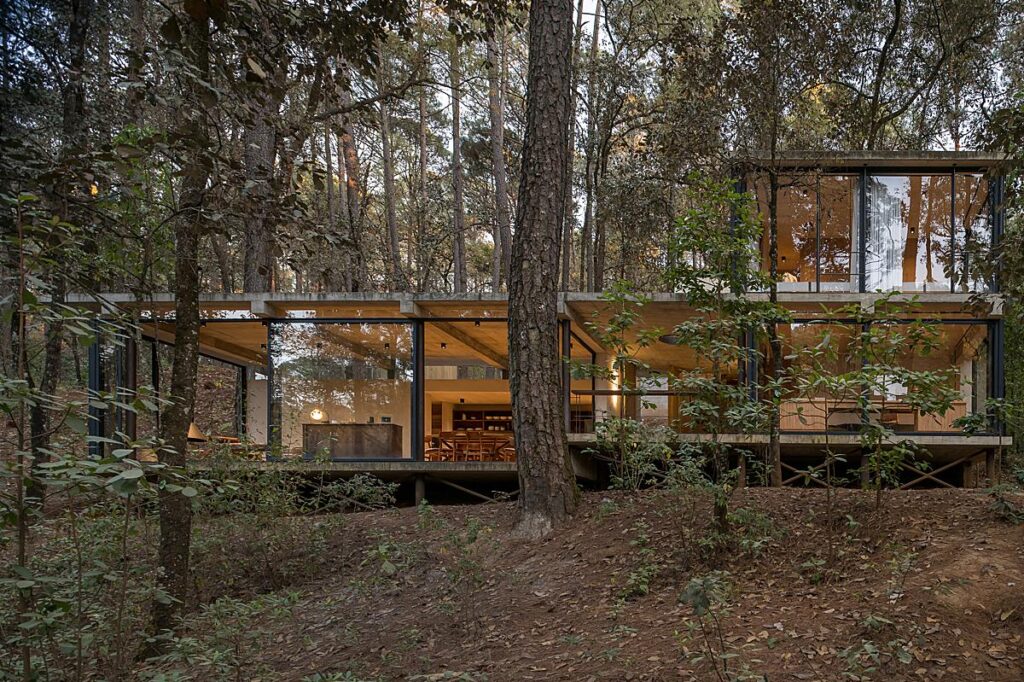 "To fellow photographers embarking on similar architectural projects, I would offer these pieces of advice: First, immerse yourself in the architecture. Understand the architect's vision and what makes the space unique.
Second, patience is key. Wait for the right light and moment —it can transform an ordinary shot into an extraordinary one.
Third, always pay attention to details. Architecture is all about the finer points, and capturing them can elevate your work.
Lastly, remember that your role is not just to document but to tell a story through your images. Let the design speak and create a visual narrative that resonates with viewers," Luis says.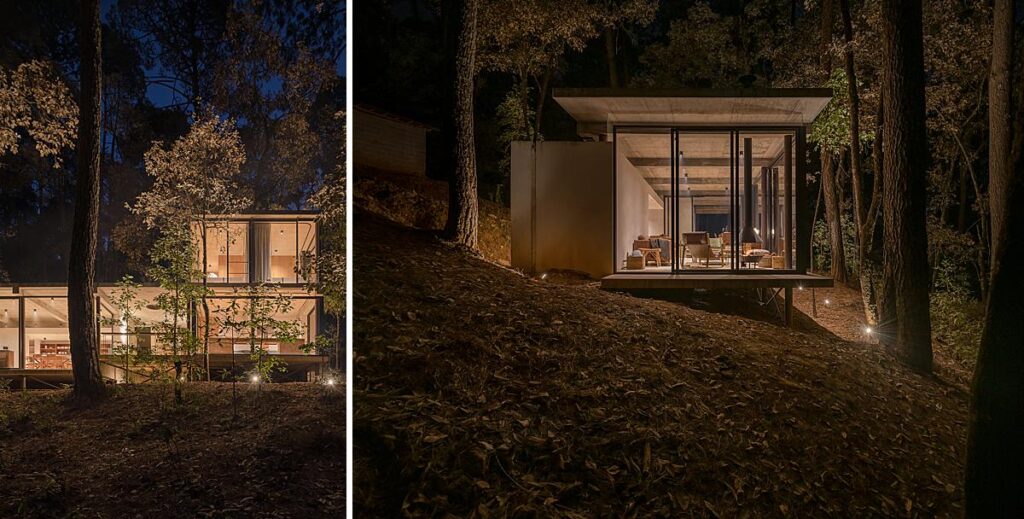 We'll wrap this up with Luis's parting words, where he says "I'd like to give a special shoutout to my partner, Adiranne, Ady, Montemayor. Her contributions to this project, and to all our work, cannot be overstated. She manages all the pre-production stages, handles art direction and styling during the shoot, and deserves a special mention when creating photographs because you need to move fast when it's time to turn on/off lights, open/close windows and curtains, and light on the fire pit, especially at dusk when light changes so quickly.
She even plays a crucial role in all the work we do to final photographs through post-production and retouching of our images. Her dedication and creativity are an integral part of our success, and I couldn't do it without her. Additionally, I'd like to express my gratitude to Estudio Atemporal for their trust and collaboration over the years. It's been an incredible journey, and I'm excited to see where our partnership takes us next."
What a team!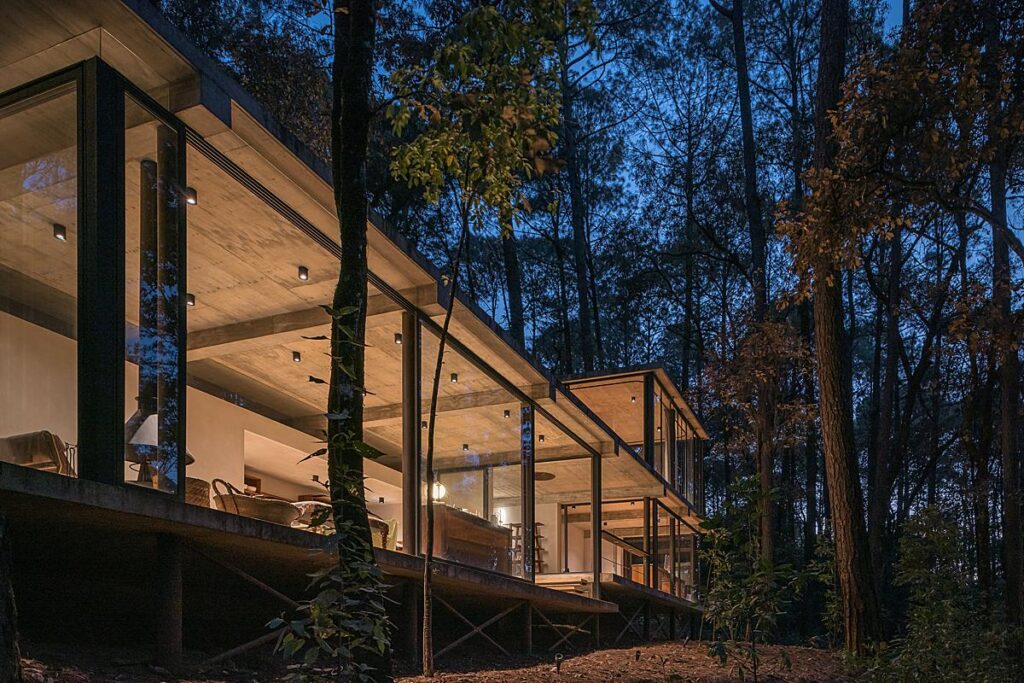 A huge thank you to Luis Gallardo, Ady Montemayor, and LGM Studio for sharing this beautiful project with us. You can see more of Luis' incredible work at his website www.lgmstudio.com as well as his Instagram @lgmstudio.
If you have a project you'd like to be considered for Project of the Week, you can submit it here.