My newest architectural photography crush is on the lovely Tess Kelly. Tess photographs architecture, interiors, and still life all across the globe, but calls Melbourne home. Her work has a gorgeous style that is dripping with great coloration, contrast, and light.
This particular project of Clifton Hill residence built by Blueprint Construction Company for DX Architects, and styled by Larritt-Evans, is ultra interesting because it is a heritage architecture project.
Kicking things off out front, we're met by a very unassuming little cottage facade. Tess places us in the neighborhood, and shows the close quarters that DX and Blueprint had to work with. While this image doesn't seem overly special, when we circle around back, you'll understand its importance.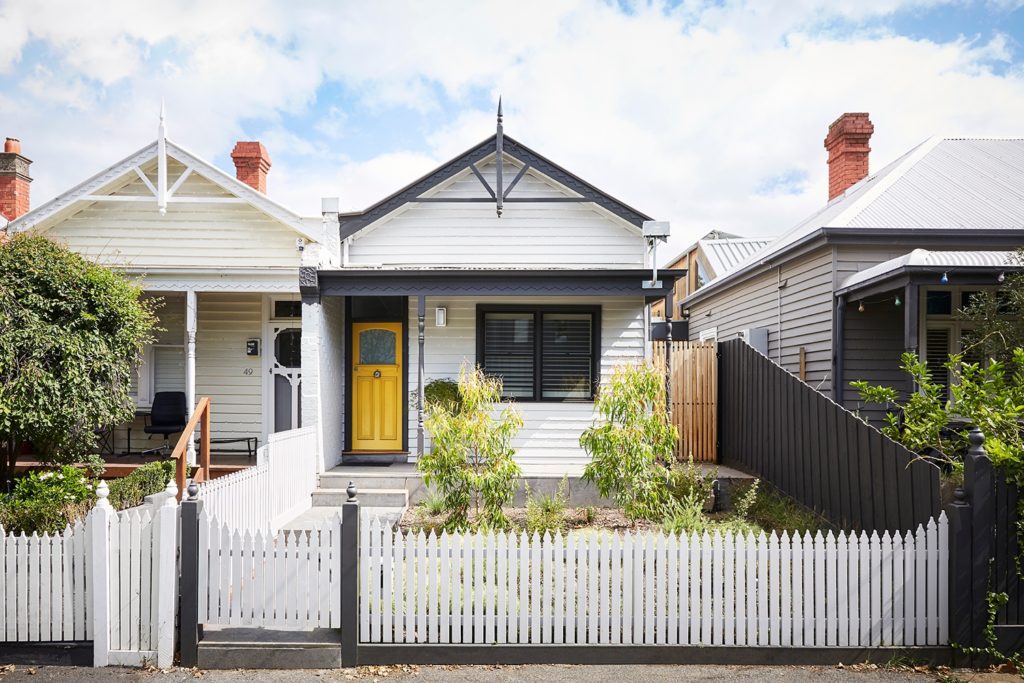 Here we go! Now we can see how DX Architects beautifully merged the style of the existing house and the new build. From Tess' view of the front, you'd never know that this fresh contemporary wing existed.
What immediately jumps out to me in this image is how lovely the contrast and tones are. The coloration of the wood feels rich and warm without being too saturated. The orange tones pop against the faint blue sky and cool inky steel beams.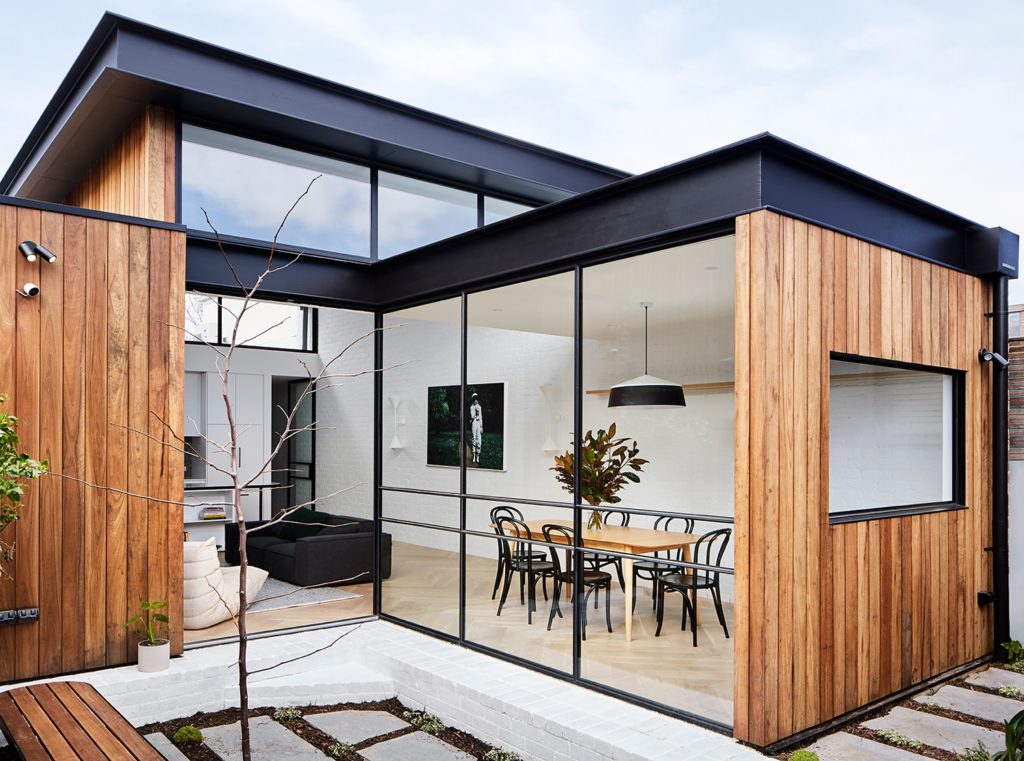 With a heritage architecture project like this, comes the amalgam of traditional and contemporary features and shapes found throughout the house. There is no better visual representation of this than Tess' photograph that showcases the ornamental archway from the original area of the home, leading down to the rectangular shapes created by the industrial style door and windows.
Both of these one-point perspectives heighten the appearance of the blocky shapes and great leading lines we find in this home.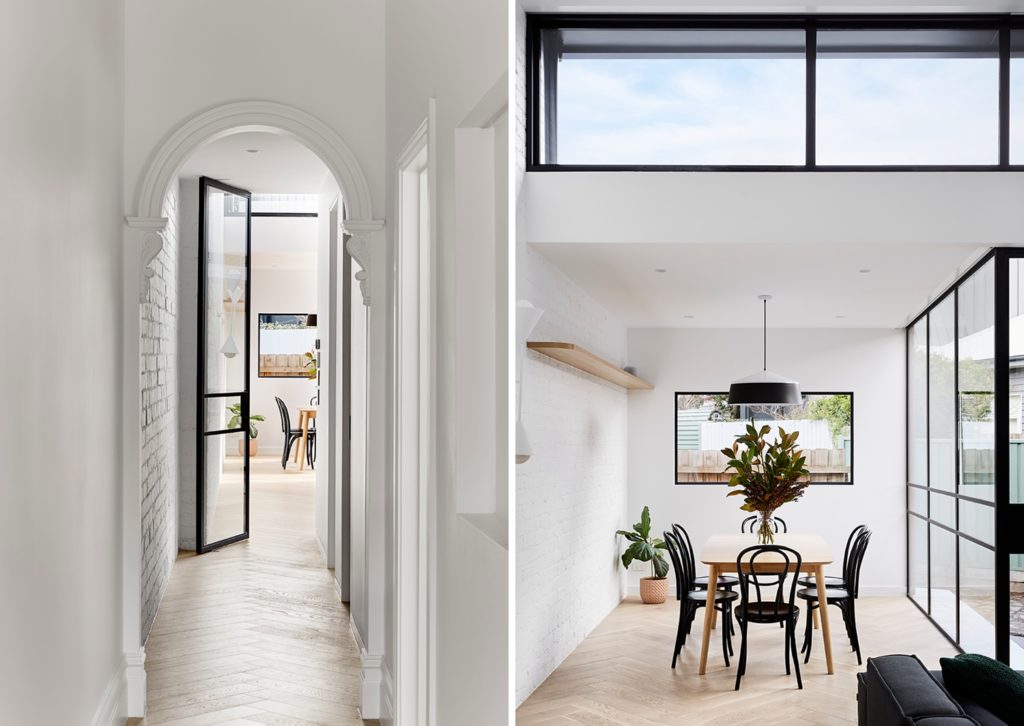 I love the simple styling of this next photo and how it contributes to the feel of the whole shoot. Tess' careful composition including the plants and the careful positioning of the faucet and sculptures help soften this otherwise hard and geometric scene.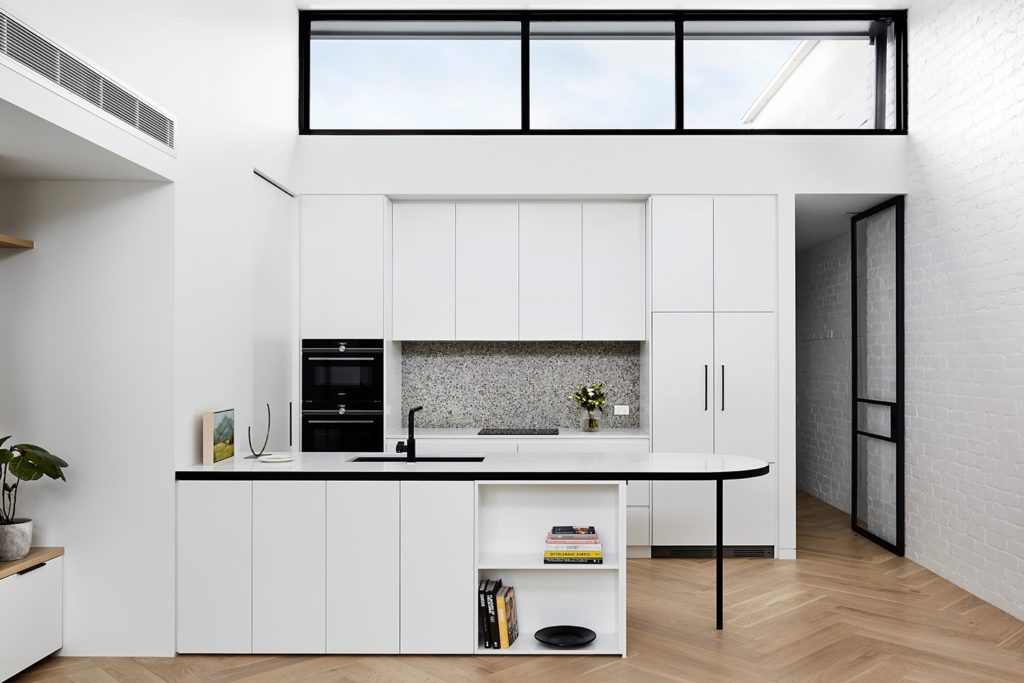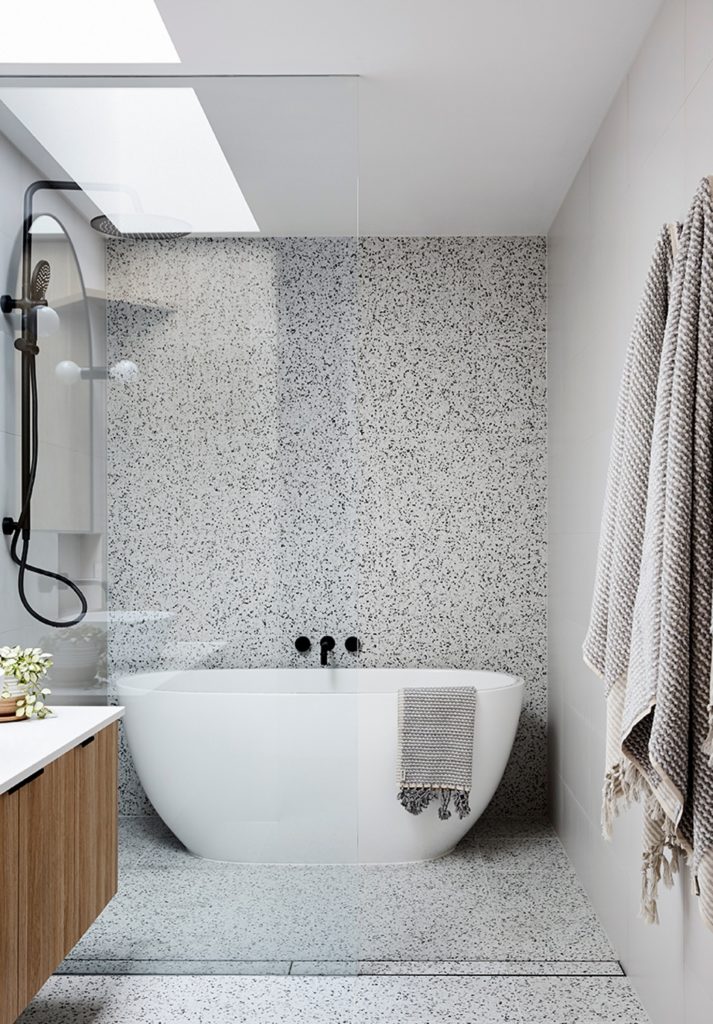 Vignettes and tighter crops display the careful details of this house, like the builtins and custom sliding doors that give way to an open-air style living space.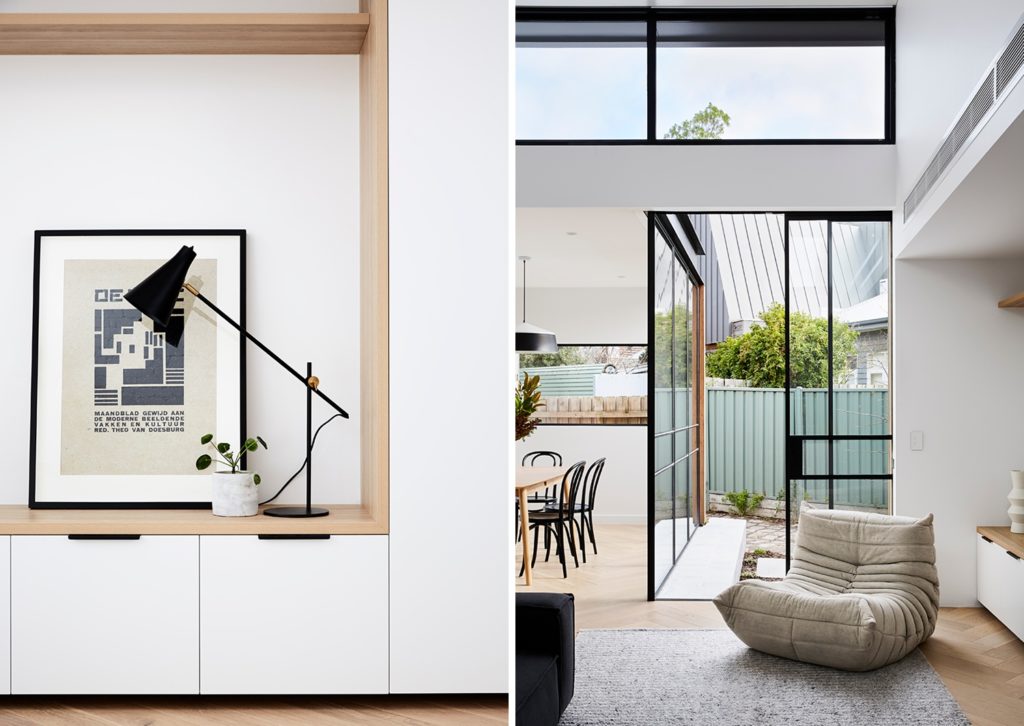 I think what I love most about Tess' work — and this shoot in particular — is the dynamic quality of light and rich colors she produces without going overboard and making things distracting. The white walls and ceilings in this photo are clean and crisp, but not stark. Check out the faint warm cast reflected up onto the ceiling by the floor. The highlights streaming in give a sense of warmth, but they aren't nuclear. She lets the sofa trend dark, giving a sense of bold contrast here.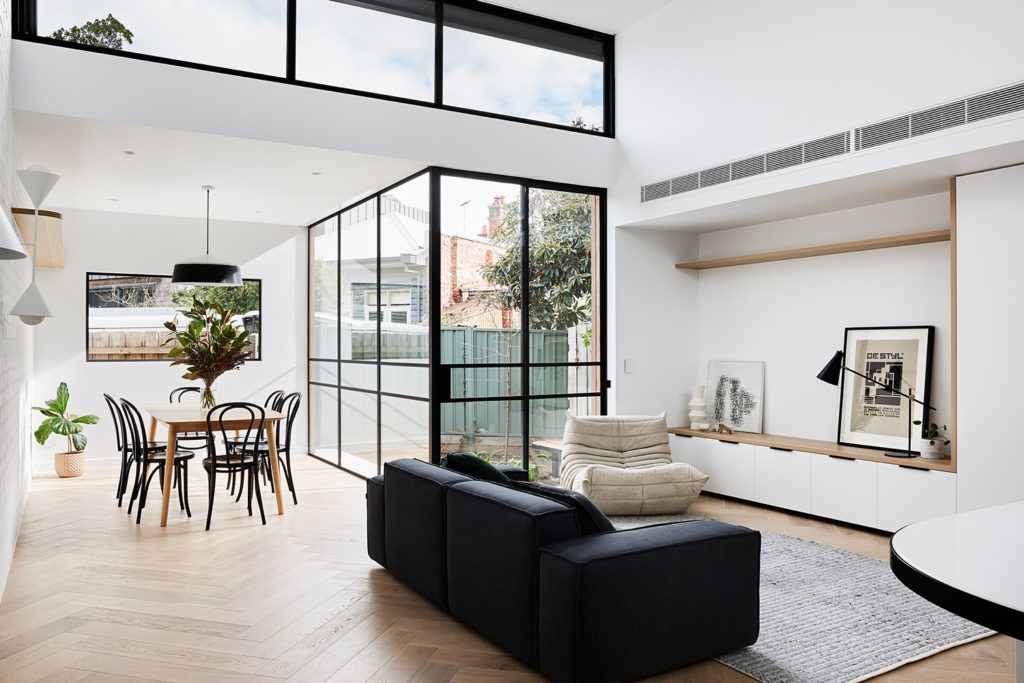 Many thanks to Tess Kelly for sharing this project with us. Hop on Instagram @tesskellyphotography or her website tesskelly.net to see more of Tess' gorgeous work!
If you have a project you'd like to be considered for Project of the Week, you can submit it here.