At last, we've reached our final category of winners to announce – the 2022 Project of the Year award. Project of the Year is our most highly rewarded category, with a cash prize of $2500 USD going to the winner along with our Project of the Year Award Winner trophy, while the runner-up receives $500 USD and our slightly smaller (but still awesome) 2nd place trophy.
We have our judges' three highest-scoring entries, which have been carefully selected based on criteria such as technical ability, composition, consistency of editing, color, and lighting, and overall impression.
These are the 2022 Project of the Year Award winners:
Honorable Mention: Colin Robertson – Desert X 2022 AlUla Visitor Center
Honorable mention for the 2022 Project of the Year Award goes to Colin Robertson and his photographs of Desert X 2022 AlUla visitor center by KWY.studio.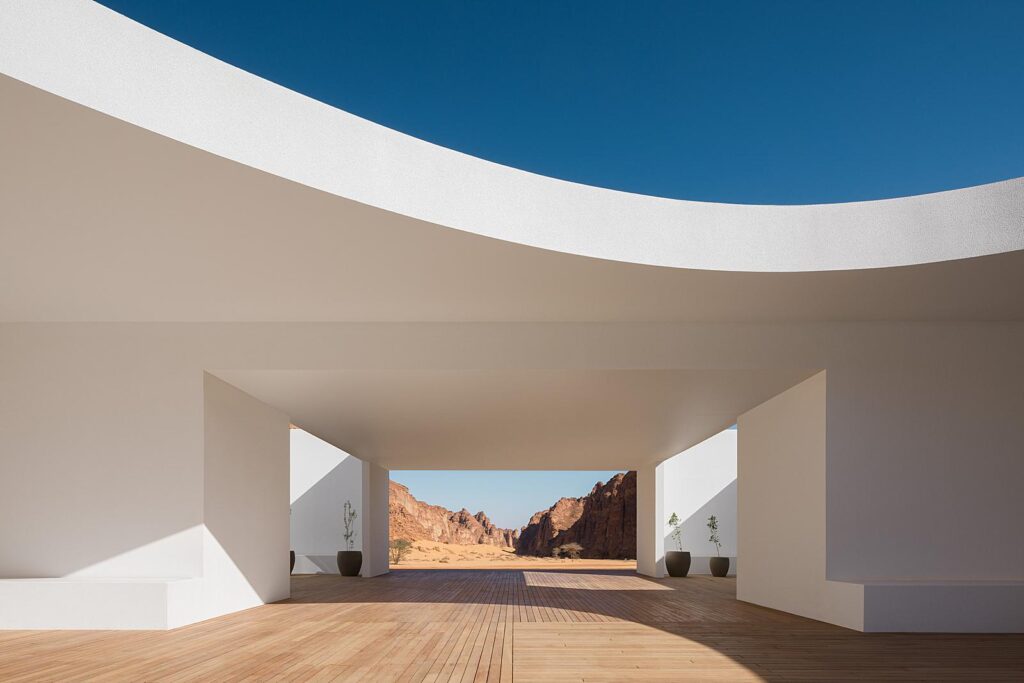 Colin says "Desert X is an international biennial site-specific contemporary art exhibition held in both the Coachella Valley, California, and AlUla, Saudi Arabia. My intent was to document the structure as intended by the architects… which was a challenge because it was not built to their design! The shadow play of the oculus, the incredible natural setting, the way the building frames your experience as a visitor… I had an absolute field day photographing the structure!"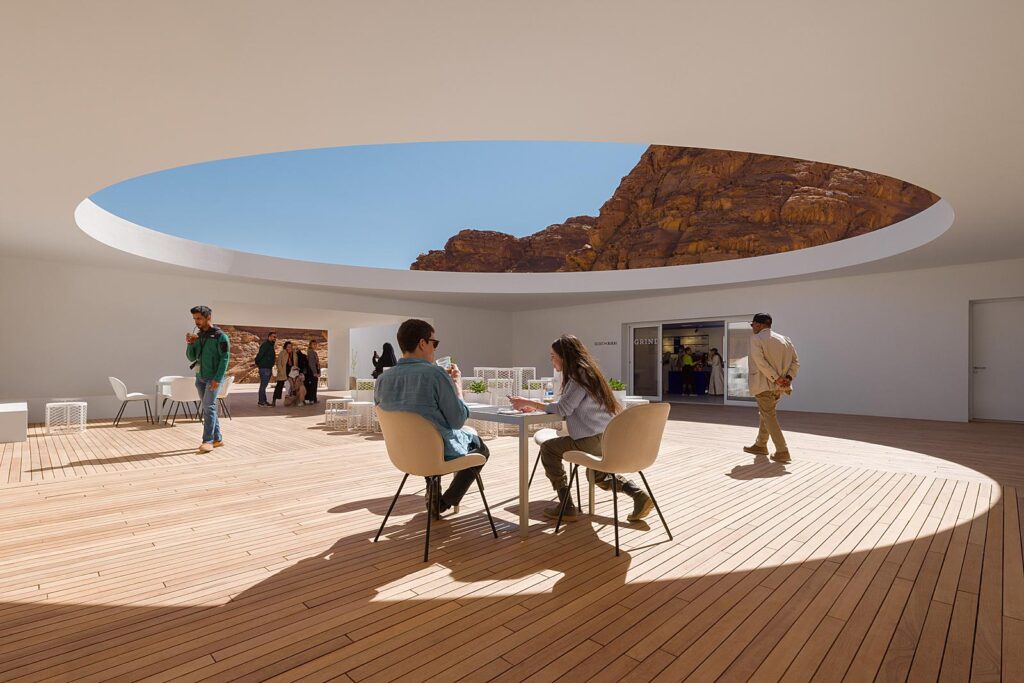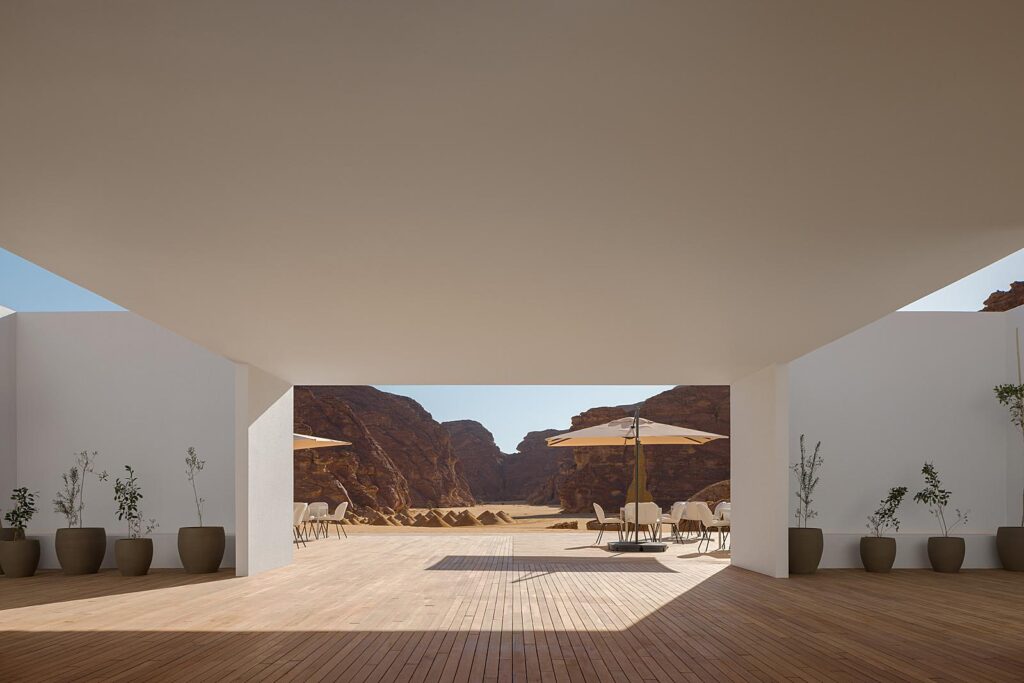 He continues "It was the most difficult shoot I've had in my career. I only had a short window to capture the space immediately after the construction was complete and the exhibition had barely opened. Including the complete oculus in the frame meant a lot of shift-stitching with the Canon 17mm. The wooden slats of the flooring meant there was lots of movement between frames that had to be corrected for. The sun moves fast, so staying in one place to shoot meant making a lot of light/shadow corrections. Lots of temporary infrastructure needed to be removed… But the real challenge was correcting the architecture in post (thanks, Perspective Drawing 101!). This is all to say that this project didn't come together easily, but I am proud of the results and hope to photograph the next version of this building in 2024 should that come to pass."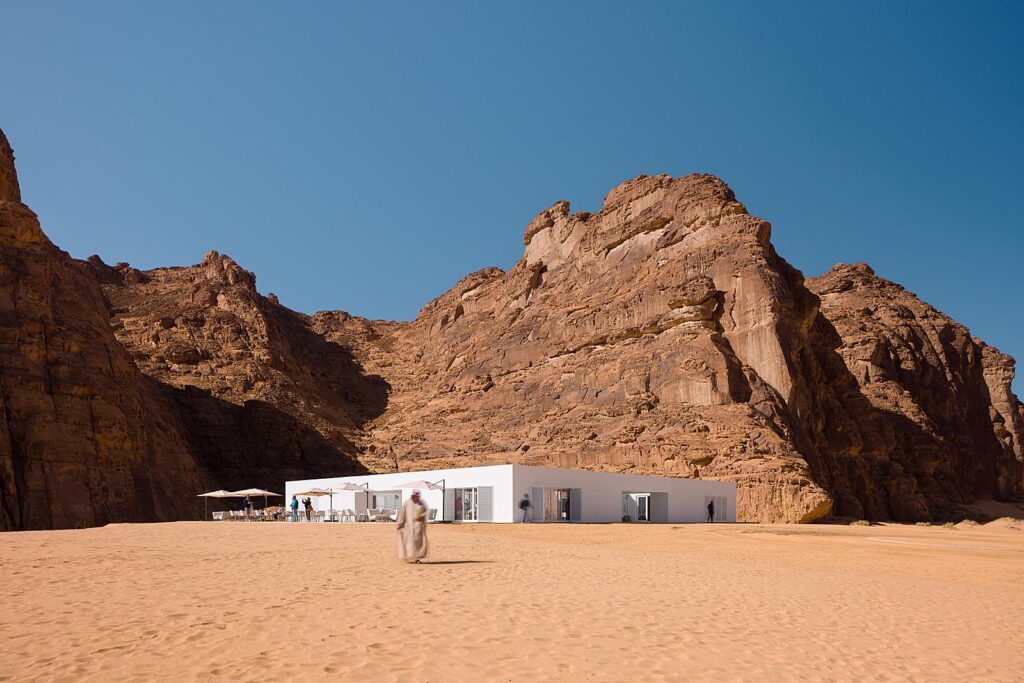 Speaking on what she loves about this project, judge Celeste Bolte shares "Every angle of this project is perfectly captured by the photographer; context, use, scale, material, and most importantly, the designer's intent shows through. Superb shoot."

You can follow Colin on Instagram @colinjr. Congratulations on placing so high in the contest Colin!
Runner-up: Xi Chen – Inside Out
Our second-place winner for Project of the Year is Xi Chen's "Inside Out" series! Xi will be taking home our runner-up trophy and $500 USD.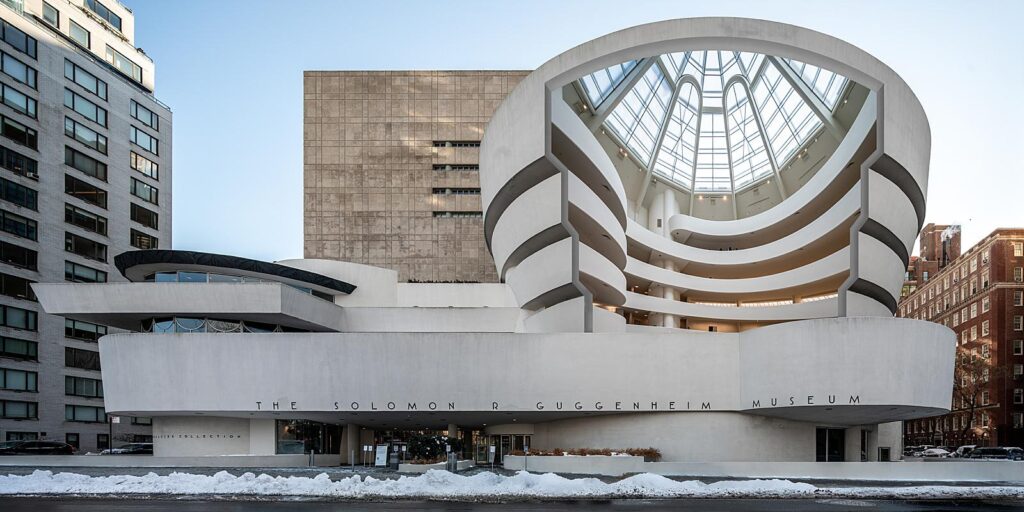 Xi shares "Few places are as comfortable with architectural variety as New York, a city that boasts one of the liveliest mixtures of buildings in the world. As a trained architect, I'm inspired by the ways in which museums, libraries, transportation stations, skyscrapers, and their associated built spaces shape the city and its residents' lives. For this reason, the photographs in Inside Out combine both the exteriors and sections of the interiors of important New York City buildings in a single image."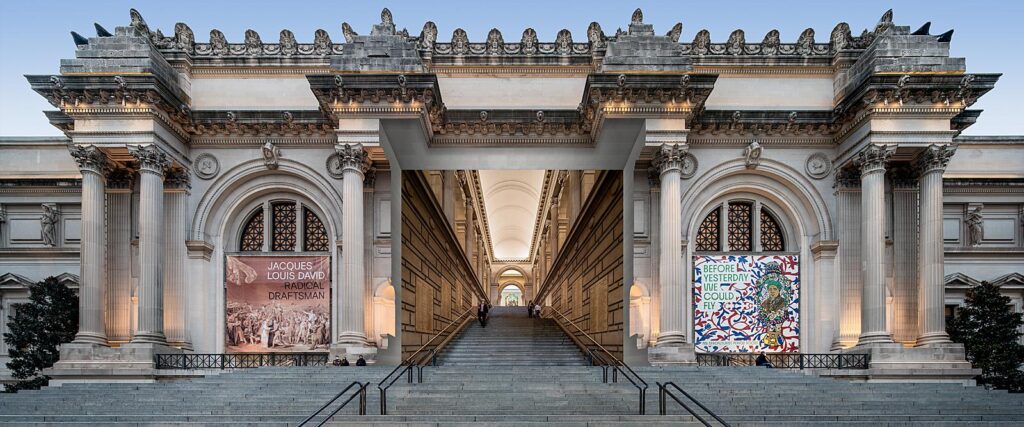 Xi goes on, "My choice of buildings was based on three factors: the importance of the building in architectural history; the role that the building plays in the city at present; and the suitability of the building to combining and presenting both its interior and exterior in a meaningful and understandable way. These two perspectives were merged with meticulous photographic compositing techniques, but the idea was inspired by the way architectural drawings use what is called perspective section to represent both exterior and interior. This combined view allows architects to capture the three-dimensional space within a two-dimensional drawing. The idea is not to address precisely all the spaces and structures of a building in a literal way, but rather to create an artistic interpretation that reflects my personal impression of the building and the city surrounding it.
While architecture's exteriors shape a city's urban landscape, its interiors reflect its residents' lives. In using this approach, Inside Out aims to give viewers a unique humanistic perspective on New York City's historical and contemporary landmarks."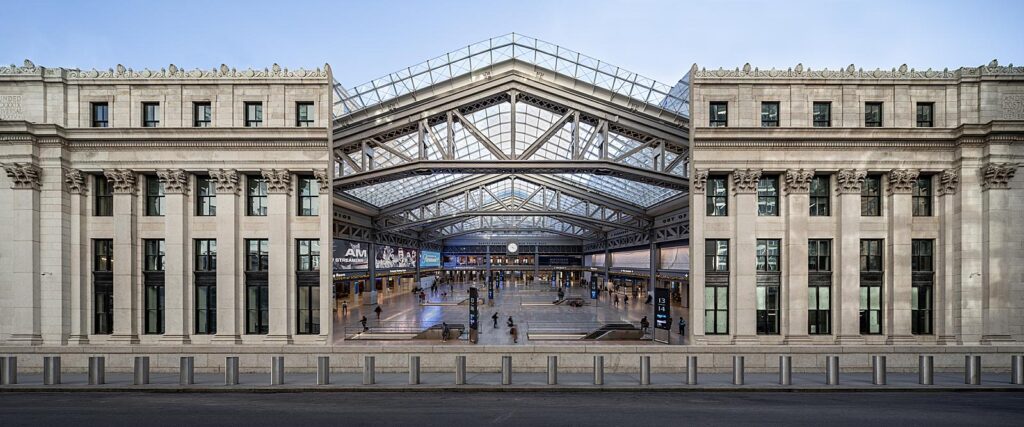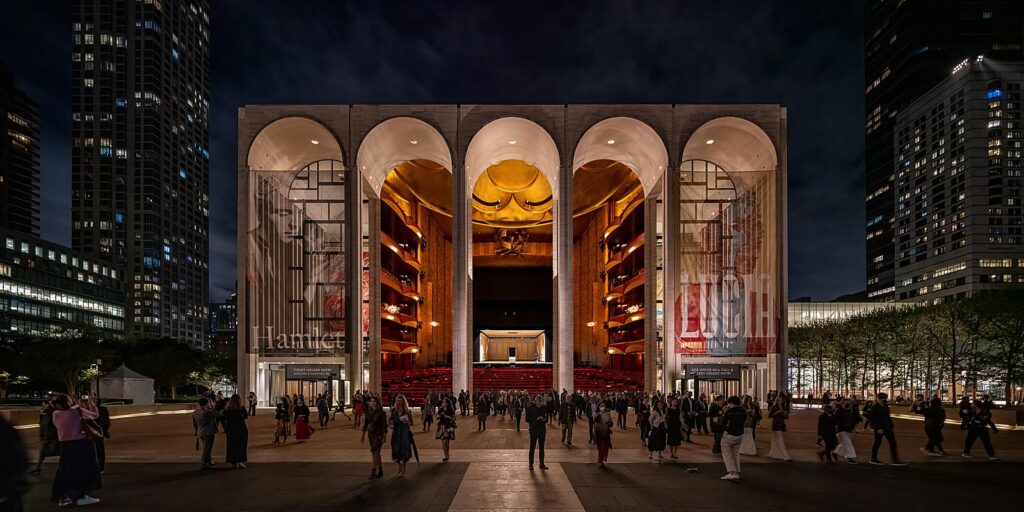 Judge Lucas Blair Simpson liked Xi's entry for its "originality and exquisite execution." You can follow Xi on Instagram @xichen_photo. Congratulations Xi!
Winner: H.G. Esch – Toranomon Tower
The winner of the 2022 Project of the Year award is H.G. Esch with his gorgeous series of photographs of The Toranomon Tower by ingenhoven architects.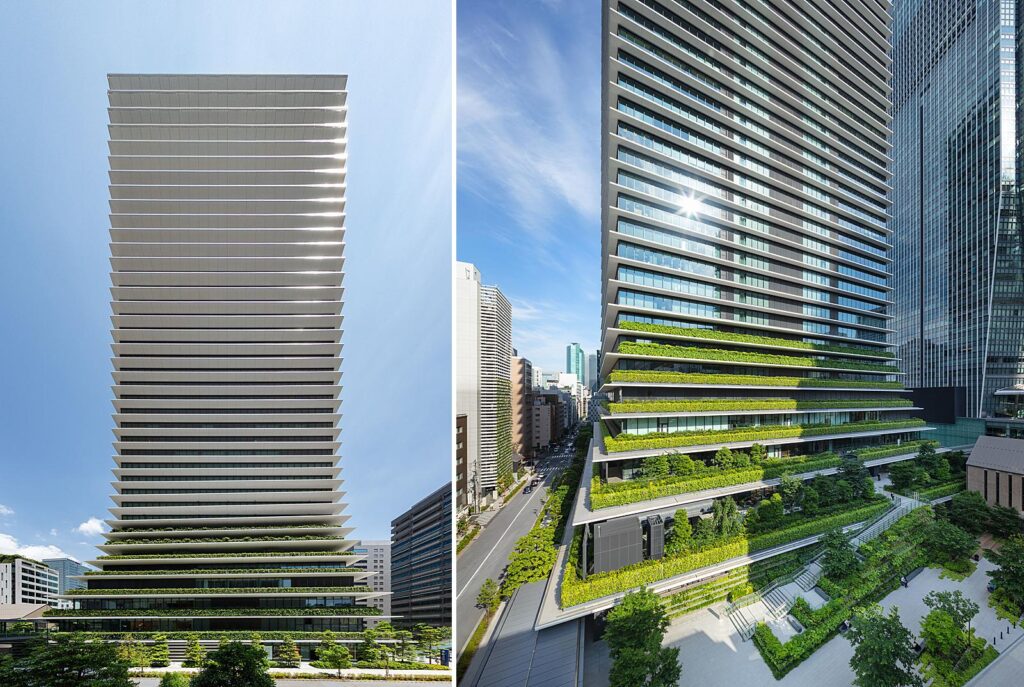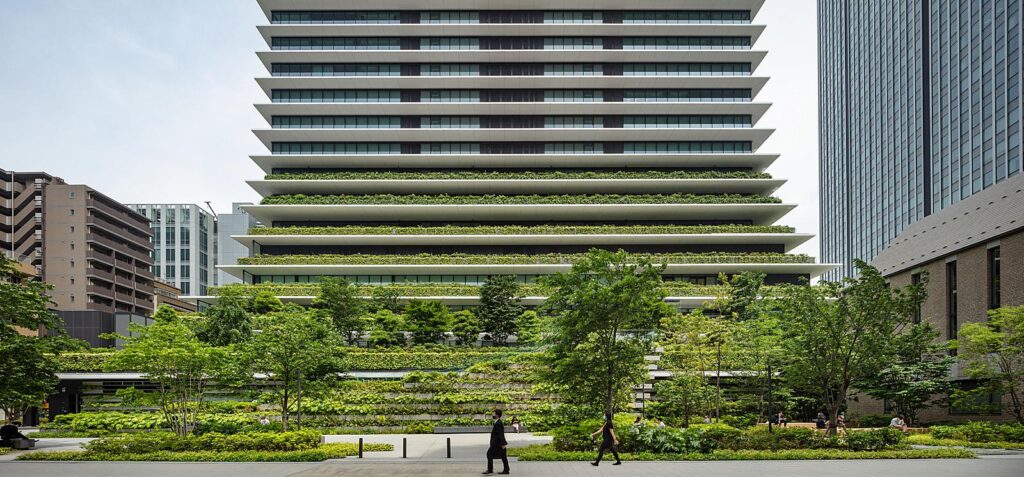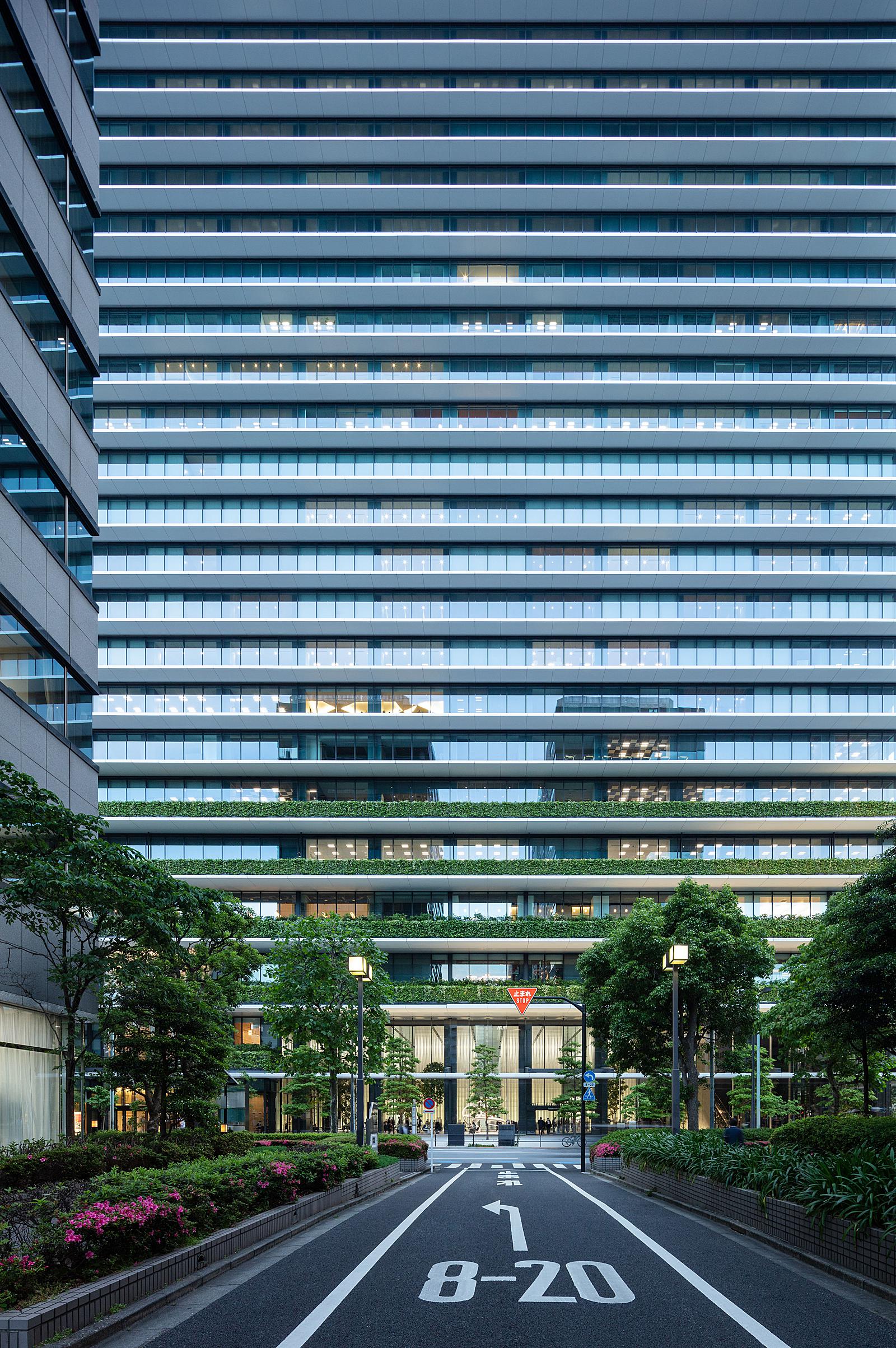 Judge Lucas Blair Simpson says it best when he says "Stunning set of imagery of a gorgeous building. What sets this entry apart is that it portrays a comprehensive understanding of the building: its design concept, place, connection to its surroundings and impact on the people who use it. Each frame is expertly composed using varying focal lengths and under differing lighting conditions. Each frame can stand alone but together they create a series that is stronger than any individual image."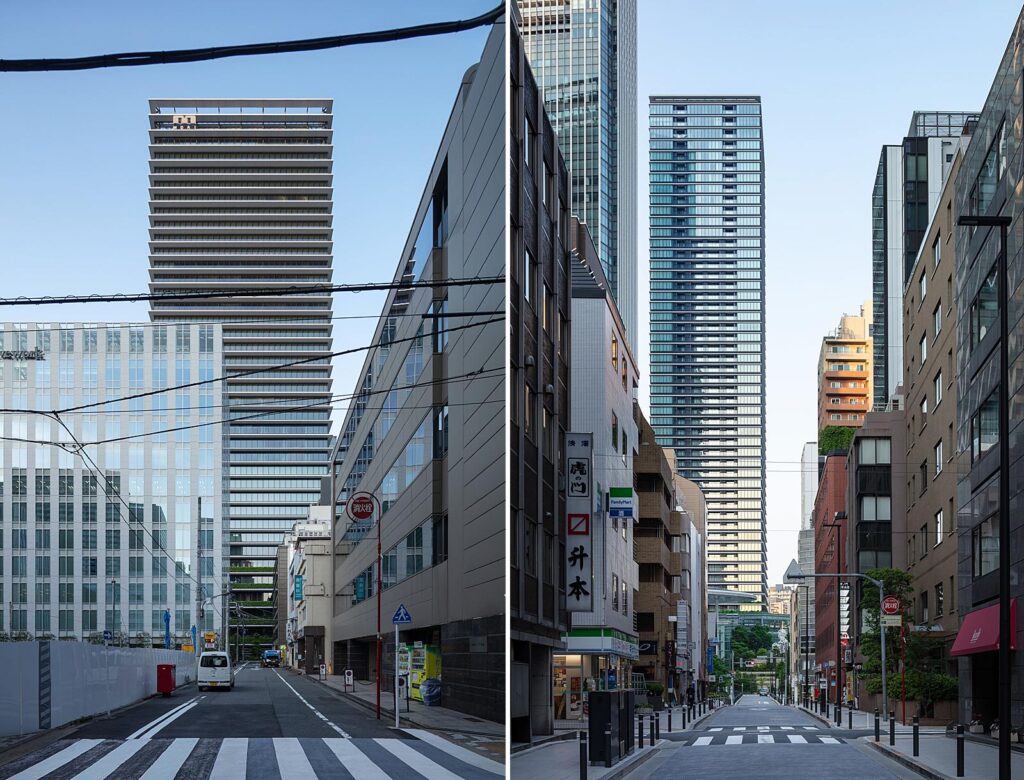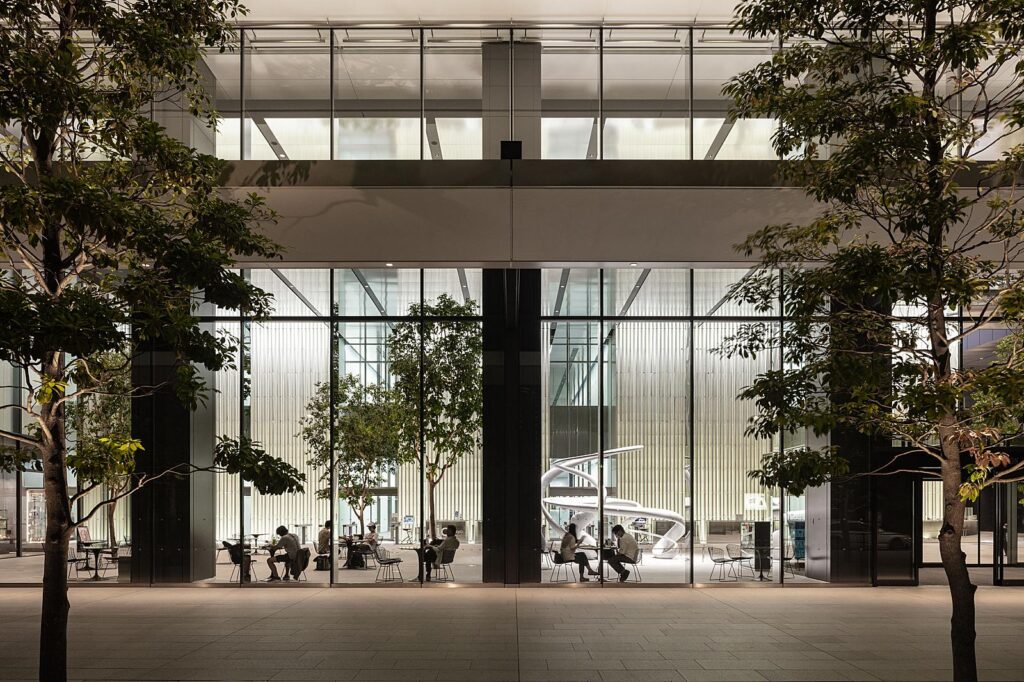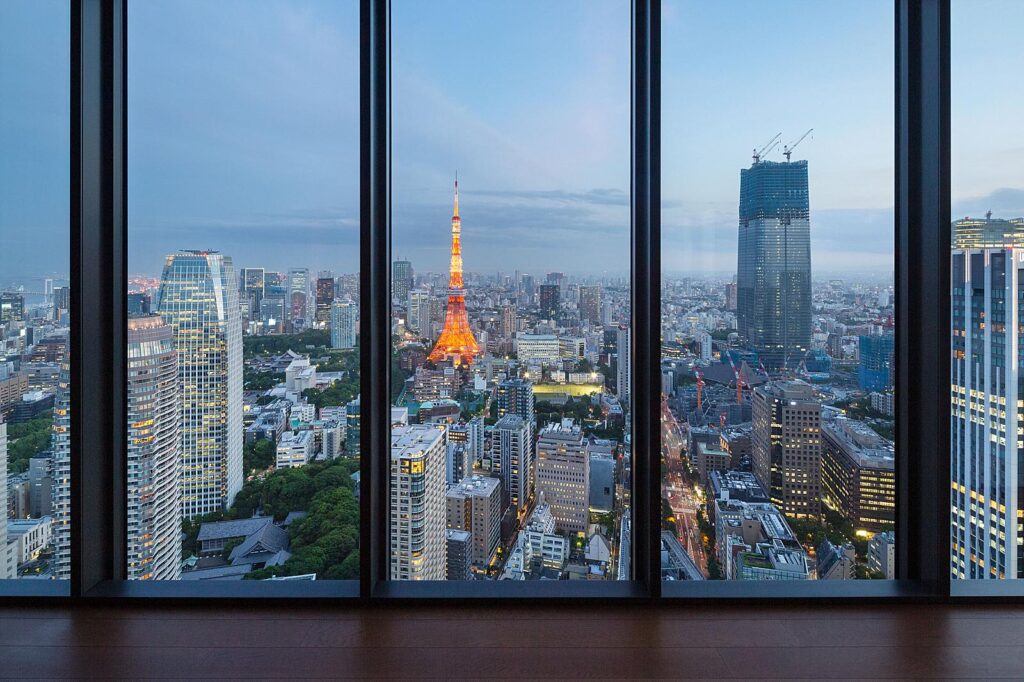 Hans Georg will receive $2500 USD and our 2022 Project of the Year Award trophy. Congratulations H.G. Esch, what an incredible project! You can follow Hans Georg on Instagram @hgeschphotography. Congratulations Hans Georg, your project is stunning!
---
We'd like to thank everyone who entered the 2022 Project of the Year Award category, and ultimately everyone who took part in the 2022 APALMANAC Architectural Photography Awards. We're looking forward to seeing all your submissions in the 2023 Awards when the time comes. As always, thank you for supporting APALMANAC!