Permission Required: An Update For Embedding Instagram Content
News
We are in the midst of a digitalization era where information is shared faster and in greater amounts than ever before. In order to guarantee the future of photographers, designers, and creators careers, proper copyright and credit on digital platforms must be a latent topic of discussion among the community.
Big news brought to you from PetaPixel: word says that Instagram acknowledges you need the author's permission while embedding public posts on a site.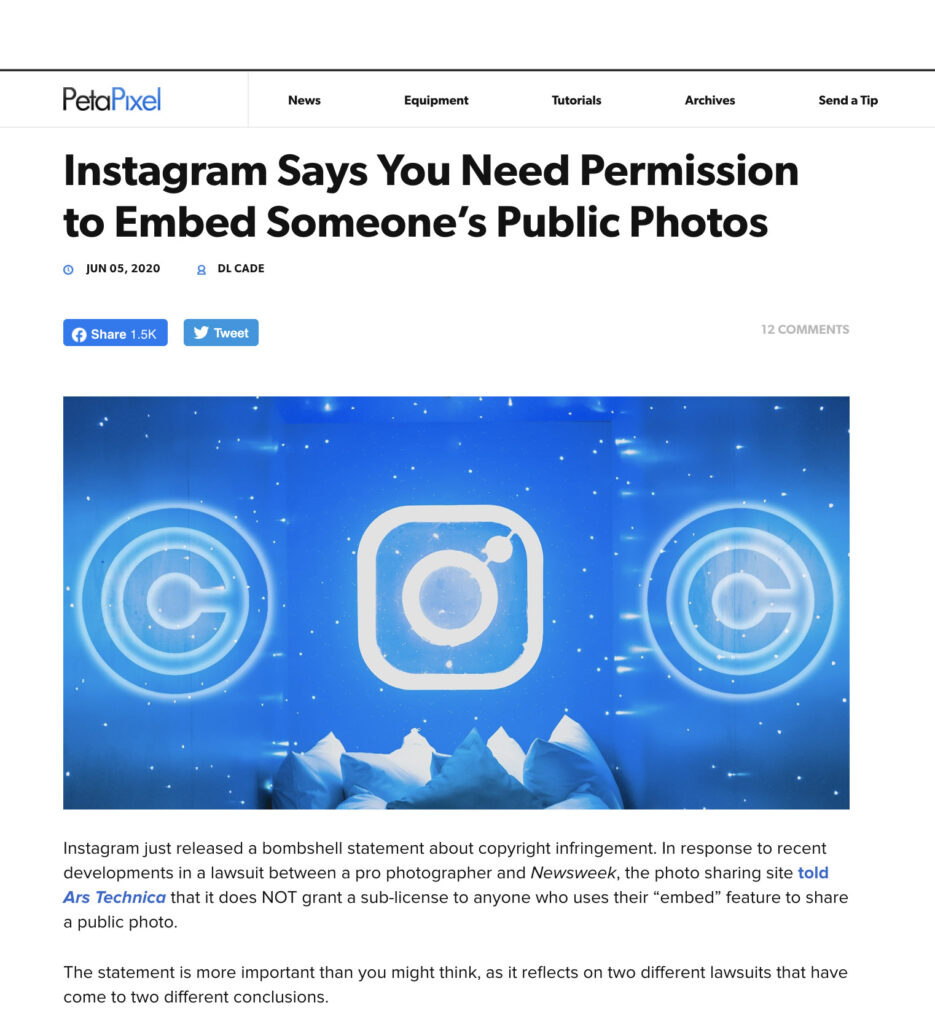 As you might have heard before, Instagram's Terms of Service states that it can grant sub-license for public content published within the app (Private accounts are covered from this sub-licensing grant at the cost of reducing or having virtually zero exposure to a new audience).

It has been clarified in communication with Ars Technica that sub-license is NOT granted while using Instagram's API, an integration feature that allows users across the web to easily embed public users' posts on a website outside of Instagram.
Learn more about the topic and ongoing real-life lawsuit examples on PetaPixel´s detailed article.
Note: most platforms allow you to report and remove copyright infringements. You can learn about Instagram´s specific procedure in this previous post.