ADFF:Online Is Back With Another Four Architectural Films in May
News
Last month, the Architecture & Design Film Festival (ADFF) launched its first online program as a response to the COVID-19 breakout and due to the success of their April programme they have announced another four film in May. Each film is screened daily starting on 17th and running until the 20th with two broadcasts starting at 8pm ET and 8pm PT, and each film ticket costing US$0.99. Additionally, at the end of the film, there is a short interview with the filmmakers themselves discussing how they pulled their respective films together.
April 17th: Gray Matters by Marco Orsini
ADFF, "Gray Matters explores the long, fascinating life and complicated career of architect and designer Eileen Gray, whose uncompromising vision defined and defied the practice of modernism in decoration, design and architecture. Making a reputation with her traditional lacquer work in the first decade of the 20th century, she became a critically acclaimed and sought after designer and decorator in the next before reinventing herself as an architect, a field in which she laboured largely in obscurity. Apart from the accolades that greeted her first building –persistently and perversely credited to her mentor–her pioneering work was done quietly, privately and to her own specifications. But she lived long enough (98) to be re-discovered and acclaimed. Today, with her work commanding extraordinary prices and attention, her legacy, like its creator, remains elusive, contested and compelling."
Ticketing information for this film can be found here.
April 18th: The Man & The Architect – Jørn Utzon by Lene Borch Hansen, Anna von Lowzow
ADFF, "At the age of 37 Jørn Utzon designs The Sydney Opera House – a structure destined to be the most famous building in the 20th century, propelling him to the status of stardom in the world of architecture. It is his great luck, but it also breaks his heart and becomes the biggest curse on his career as he is forced to leave Australia prior to the completion. Back in Denmark, facing financial ruin, he receives a reprimand from the Danish Architectural Association and is told that he will never work on a public assignment – which he never did. On top of that the threat of double taxation forces him out of Denmark to settle abroad. Forty years later Jørn Utzon is one of only two living persons ever to be added to the UNESCO World Heritage List as the genius architect who created the Sydney Opera House. 
Utzon greatly inspired and influenced the people he worked alongside. They all emphasize how he changed their path of life. It is a portrait of a devoted humanitarian and a sensitive and loving soul and shows how love will overcome everything – even the hardest blows in life.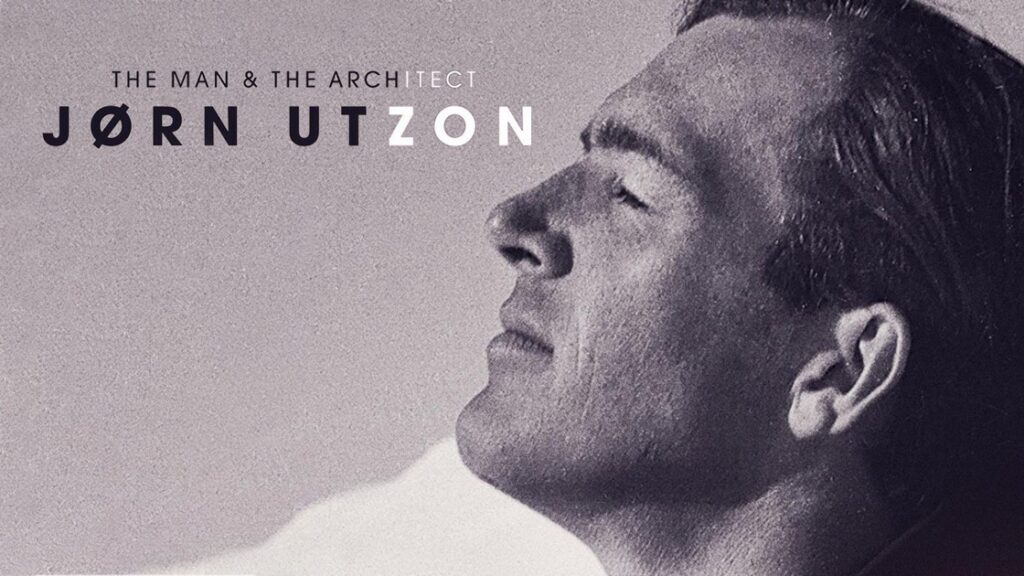 The international documentary is the result of two years extensive research and work. It contains among others first time exclusive access to Jørn Utzon's own original film recordings, photos and letters. Among the scoops are the newfound exceptional 35 mm color footage from the construction of the Sydney Opera House from 1960s and also new and exclusive drone-recordings of the building today. The film is shot in 4K in Australia, Spain and Denmark and features many of Utzon's works.
The documentary "world premiered" in The Sydney Opera House for 450 guests as the main event for the 45th anniversary in October 2018. Danish premiere in cinemas 14th February 2019 and was broadcast in Denmark April 7th 2019."
Ticketing information for this film can be found here.
April 19th: Space Land Time: Underground Adventures with Ant Farm by Elizabeth Federici, Laura Harrison
ADFF, "This is the first film to consider the work of the 1970s avant-garde architecture, graphic arts, and environmental design firm called Ant Farm, best known for its iconic land-art piece, Cadillac Ranch. Radical architects, video pioneers, and mordantly funny cultural commentators, the Ant Farmers created a body of deeply subversive multi-disciplinary work that questioned the boundaries of architecture and everything else in the process. Incorporating breathtaking archival video, new footage shot over ten years, and animation based on zany period sketches, Space Land Time is about the joy of creation in a time when there were no limits."
Ticketing information for this film can be found here.
April 20th: GOFF by Britni Harris
ADFF, "Bruce Goff was one of the greatest American architects of the 20th century. His unconventional perspective challenged stigmas about the Midwest's inability to produce innovative work. A peer to Frank Lloyd Wright, his work had a profound influence on the next generation of architects, including Phillip Johnson and Frank Gehry. However, Goff's willingness to explore original forms often solicited polarized perspectives of his work. As a result of establishing his practice in an otherwise conservative landscape and his unabashed desire to experiment with the possibilities of form, much of his work has been left to decay or forgotten altogether. GOFF explores the life of an iconoclast and chronicles the events that led to the destruction and renewed interest of his memory and dwellings."
Ticketing information for this film can be found here.