Talking Hospitality Photography With Jiri Lizler
Interviews
Jiri Lizler is based in The Czech Republic and specializes in hospitality photography. We connected recently via email for this interview.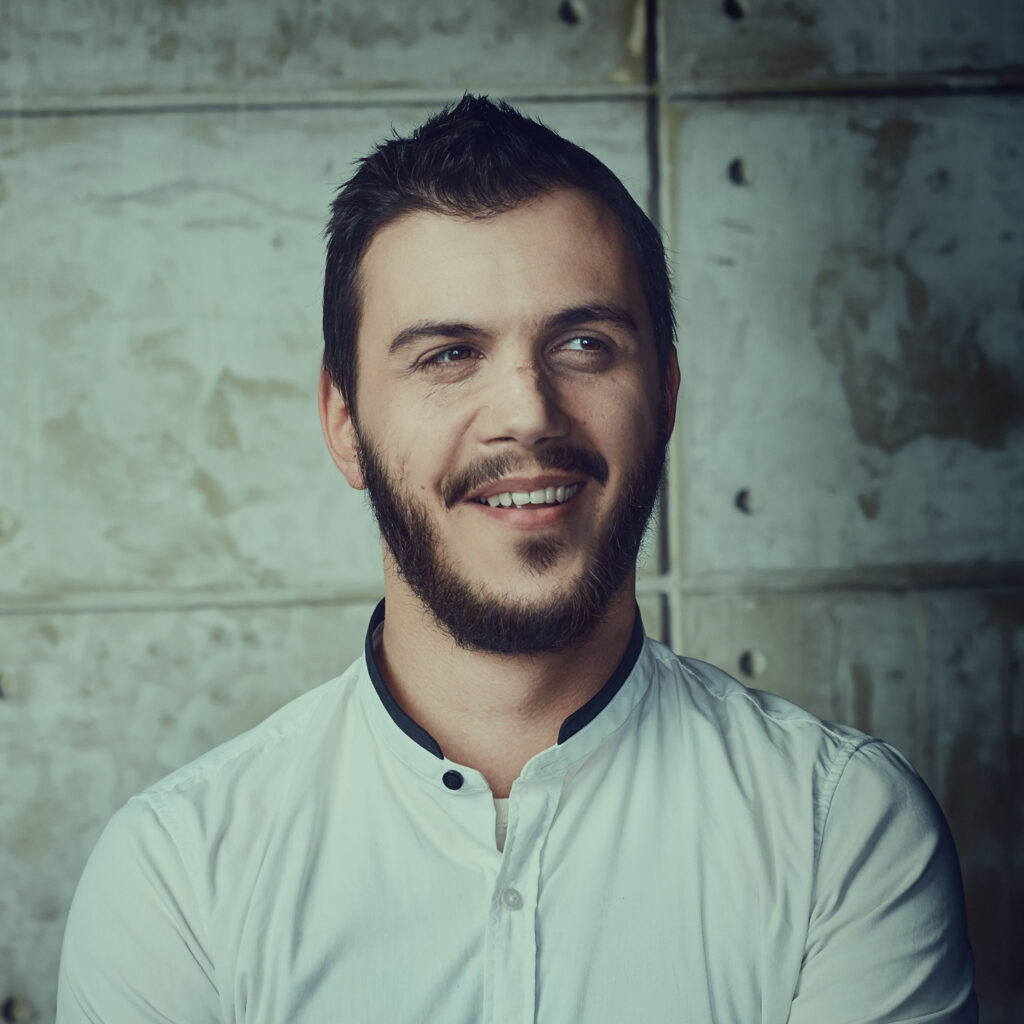 Shawn:  Jiri, thank you very much for answering these questions for the readers of APAlmanac. Normally I would want to sit down and have this conversation in-person or over Zoom but my Czech is velmi špatný so I think we are both better off doing it this way. Perhaps you can start by describing for us your origin story and your journey in photography? How and when did you get started and what brought you to where you are today?
Jiri: Actually it was military and warfare stuff that got me to where I am. I always wanted to be in Special Forces so shooting was my thing. I bought a camera to record me and my buddies and here we are. Due to some accidents, my body could not perform as I would want it to perform and so I kind of gradually tried shooting pictures instead of movies with the camera. I wanted my images to look like they do in magazines so I kept going. Right around that time the first of Mike Kelley's tutorials came out so it pushed me even further.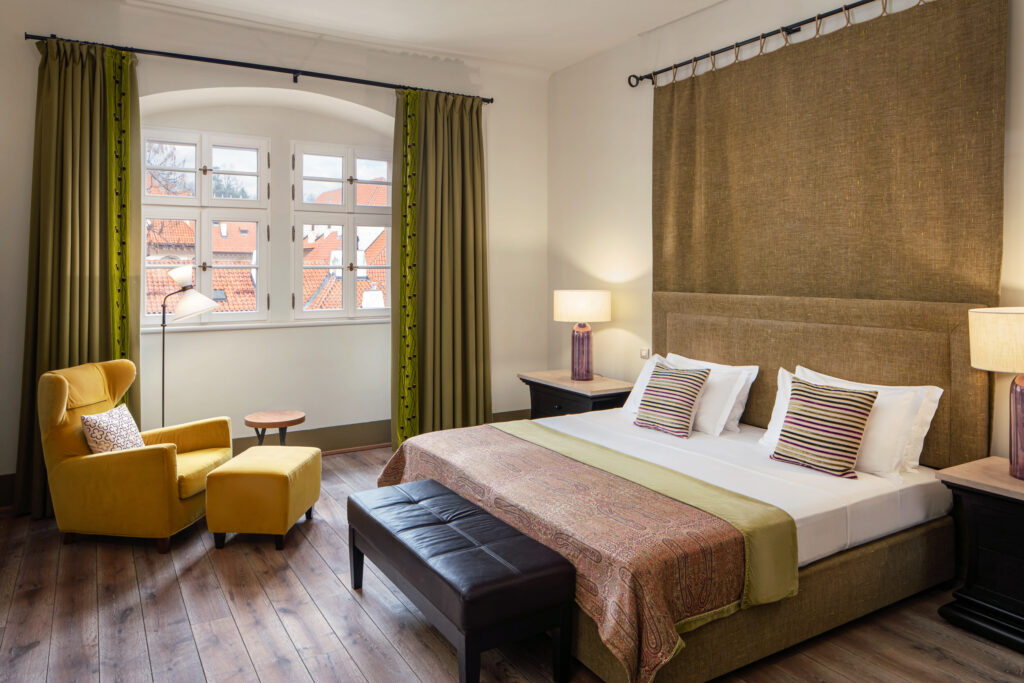 Shawn:  Your portfolio has a nice variety of subjects, all beautifully captured. Do you have a favourite thing to photograph? If so, why would you consider it your favourite?
Jiri: I profiled myself quite early for the hospitality industry, partly because the architectural stuff in the Czech Republic does not pay as well in most cases. Hotels, on the other hand, want the best stuff and they are willing to pay for it. Over the years I have shot mainly for hotels and I love it. It can get repetitive but there is always a different layout of the rooms, the lobby and plenty of challenges. You need to schedule everything carefully if the hotel has guests, work under pressure and always deliver. I love it.
Shawn:  How would you describe your style of photography? And do you find that your clients hire you for your unique style or do you adjust your shooting and editing style to fit your client's brand?
Jiri: I would describe my style on the vivid side but not unnatural, lit by daylight but with a contrasty light. I am using flashes but only to give me more information to work with, to reduce color casts and preserve dynamic range. I never shape the light to be unrealistic.
Different brands I work for have different styles; however, what I am changing the most for each brand is the styling and composition. My shooting style is almost always the same but lens choices and what I am including in the shots are changing slightly.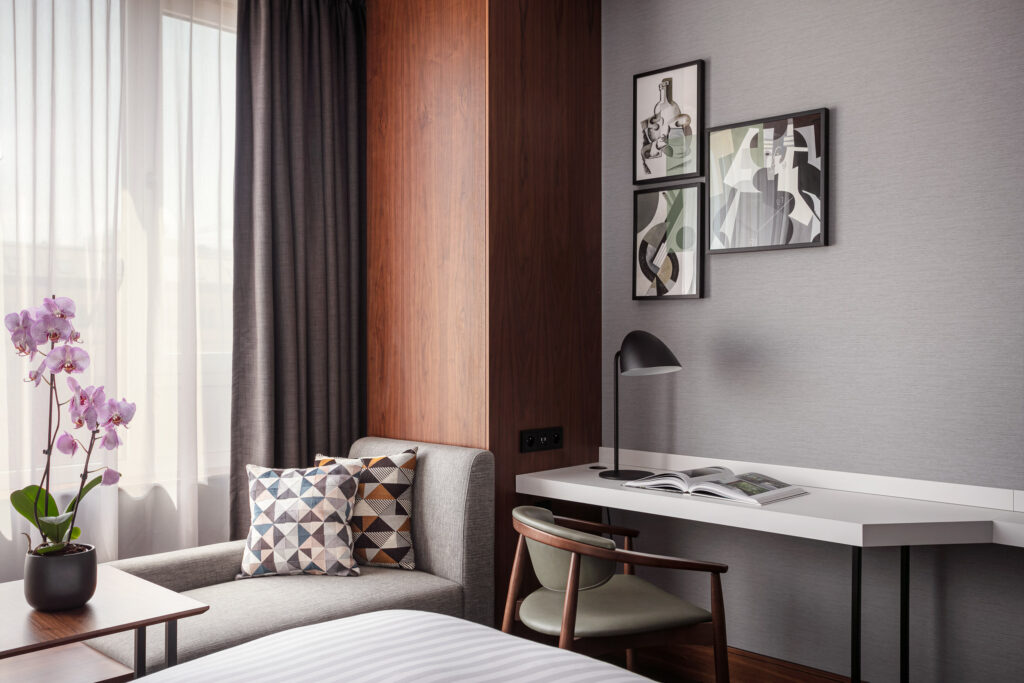 Shawn:  Perhaps you can walk us through your shooting process on a typical architectural photoshoot? Also, what would typically be in your kit and do you always work with assistants?
Jiri: I am gently forcing clients to make a shotlist for me of what they want me to shoot and how many images they need. Not only does this give them a perspective on how big a job is but it also makes my estimating much easier.
We scout the locations for the light, low traffic and occupancy and to try to determine the best timing. Sometimes it works, sometimes we make compromises.
I always work with assistants. For smaller jobs I have one, for bigger jobs I have two – one as an assistant and the other as a producer. For jobs that are five days or longer, I like to have everything scheduled so we don't lose track.
As for my gear, I recently switched to two different setups. I used to haul a big backpack with all the lenses and cameras and tethering equipment, another big bag for the tripod, gels, scrims, softboxes and various other stuff as well as a Pelican case with three 600w lights. I have recently slimmed it down to my backpack with the camera stuff and one smaller bag that has a tripod and two 600w lights. For big jobs I bring everything.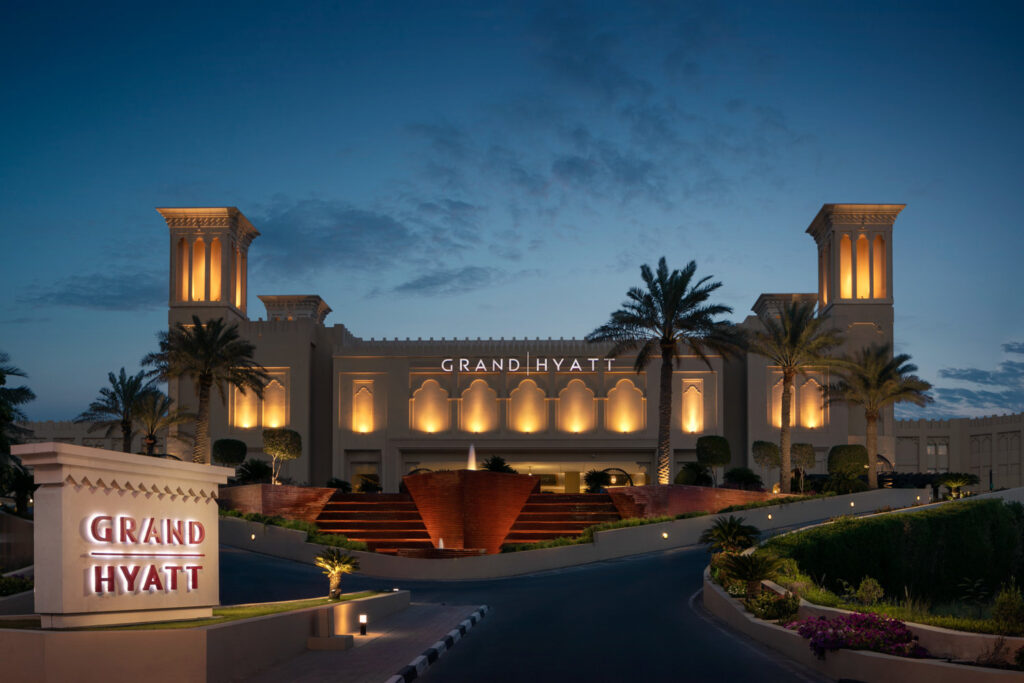 Shawn:  Following the topic of shooting, can you discuss your typical editing techniques and process? Do you do all of your own editing or do you ever work with retouchers?
Jiri: I do not work with retouchers at all. My process is quite similar to most of the photographers here. I try to control the light as much as I can on location; that means practical and ambient, then I shoot both scenarios independently to have in post. I then add flashes. Then it's editing time and you are familiar with that – general blending of exposures, selecting and masking, contrast, a bit of color and that's it.
Shawn:  What has been your most challenging shoot experience and how did you overcome that challenge?
Jiri: The most challenging for me is when something is not working. I had this one shoot where I had to troubleshoot for four hours why my tethering setup was not working, it turned out to be a faulty cable. I tried multiple cameras, computers, and later tried the cable. I lost a lot of time. Now I prefer to shoot with Camranger; however, there are situations where a laptop is better. Imagine shooting a resort with 15 room types. When you deliver for the big brands you need to name the files accordingly and add the metadata for their systems. In those cases, I prefer to shoot on a laptop and have everything named properly during the shoot.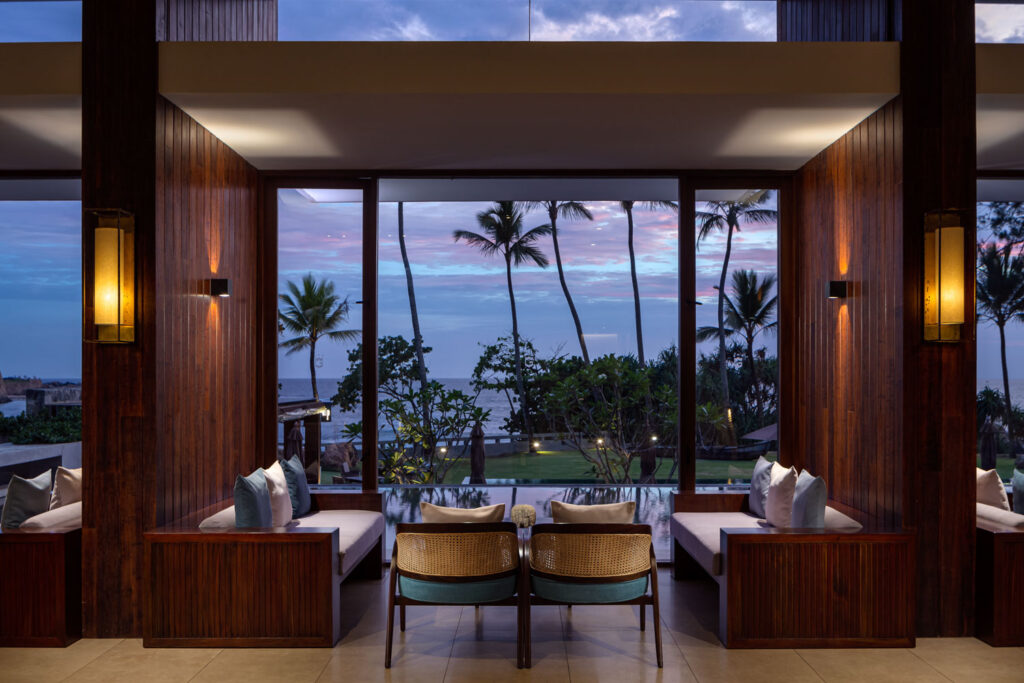 Shawn:  Would you be comfortable sharing how you bill your clients? Common questions APAlmanac's readers ask pertain to how much photographers charge, what they do in the case of third party usage, if they work with contracts, etc.
Jiri: Hospitality clients do not work with licensing for multiple vendors. They want complete access to the images. They are providing the images to Booking.com, Tripadvisor and other third party agents so sub-licensing would be a nightmare. On the other hand, hotels are renovating quite regularly.
I used to work with a day rate in which I would include how many images I can shoot in a day. As I kept getting better and more efficient I started to shoot more images in a day – even twice as fast in some cases – so charging a day rate did not make sense to me. I did not feel comfortable. So now I require a shot list and I give an estimate for the time it will take us to execute the job. I hide my fees under Photographer's Creative/Licensing fees. The pricing I change based on the types of architectural shots requested. What I mean by that is some shots are only details where I take the second camera and just shoot a detail of this and that. I do not count those at all as those are simple to shoot and edit. So when the client provides me with a shot list I say 'it's going to be $2500 USD per day, the estimated time is one day and 10 architectural shots and 5 detail shots are included,' for example.
I have shot hotels that I charged $100 USD per image and I have charged $400 USD. That's the crazy stuff because each brand has way different requirements and value photography differently. Some jobs are $2500 USD and some have been $50k USD.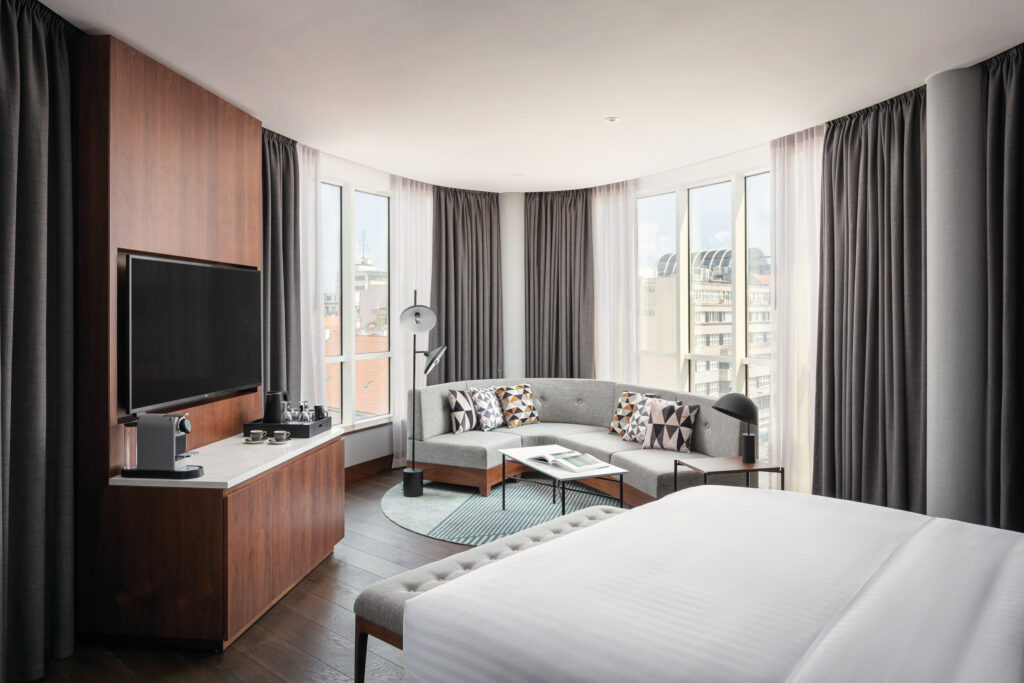 Shawn: You have captured a large collection of stunning hospitality imagery. Perhaps you can share with us how you became a brand approved photographer and what the process is like to become, for example, a Marriott or Hyatt approved photographer? Can you suggest any tips or tricks for obtaining these types of hospitality brand approvals?
Jiri: For the longest time I wanted to know an answer to that question. I was working for boutique and independent hotels for a long time, like seven or so years. And after about five years of trying, I finally got an email from the brand I wanted to work for that they needed photography; however, I needed to get approved. That was a stepping stone where all the corporate personnel breathed down my neck and nit-picked everything that I had done.
For Marriott Hotels, there are around 15 photographers for the EMEA region – they are quite restrictive. Nobody was from the Czech Republic so that was why I got in. But it was because of this one guy from my country that wanted me to be an approved photographer so it was easier for them to approve me. If it was not for him, I would not be approved. Now it's easy. All of the other brands recognize me as the approved one and it's much easier to get approved for the other brands too.
The other factor is actually time dedication. About a month ago I spent two days shooting in Rome for this super cool hospitality brand and the story is quite fascinating. I kept approaching their hotels for about three years and the answer was always, "we have photography, we need approved photographer, bla bla bla." Then finally I got the name of someone to contact. Hah! So I immediately wrote an email: "This is me, this is what I do, bla bla bla." Nothing. Six months passed and I wrote another one: "Hey, I wrote you some time ago and I want to work for you as you guys are the best, bla bla bla." Nothing. Then one month ago I got this email from the director: "Hey Jiri, can you be in Rome for a quick two day shoot?" That shoot needed to happen five days after I got the email and I got the green light the day before the shoot which was sooo crazy but I wanted to work for them so I did not care at all.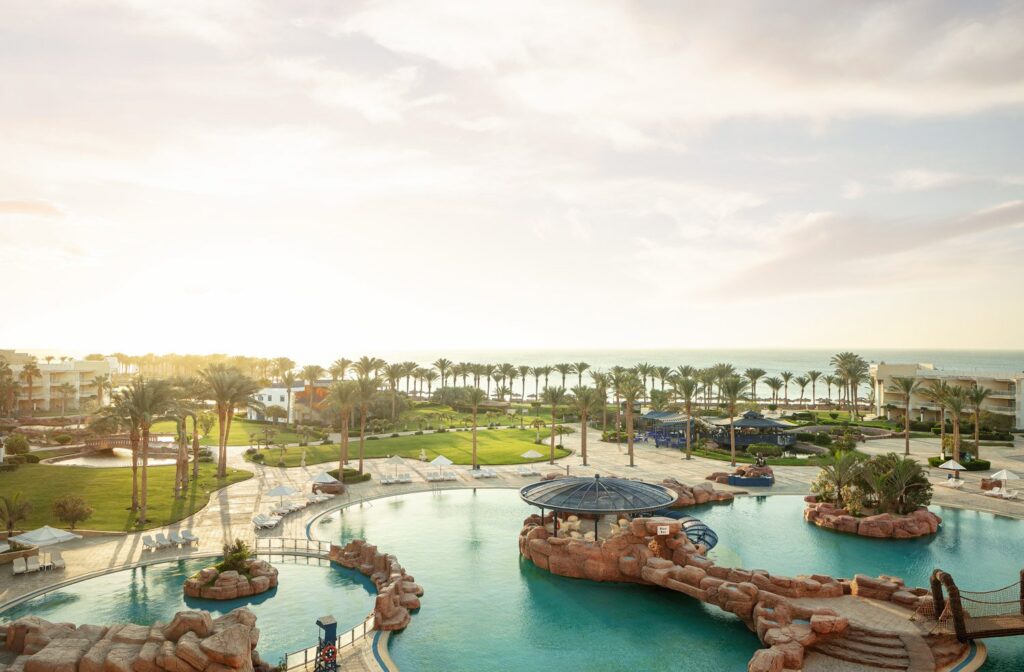 Shawn: I see on your website that you are supported by Wonderful Machine. Have you found that being represented by an agent has been fruitful? Can you describe any pros and cons that you have found with being represented? 
Jiri: I do like WM. I think it has more value for the US but I occasionally get some jobs from them that greatly justify the cost. It also helps my SEO, so why not? As for an agent, I do not have one. As far as I know, there are many agents specializing in that segment so I am not trying that hard to find an agent. Just don't expect to have your life change the moment you get selected to be with them.
Shawn: Having watched a number of your YouTube videos, you have clearly done quite a bit of traveling for your work. Can you describe the hurdles that you face with regard to working in other countries, work visas, etc and how you overcome those challenges?
Jiri: Haha! That's why I like to travel with multiple people, so I can throw those responsibilities their way. I usually just get the flight ticket in my hand. Sometimes the production company takes care of that when it's a commercial job with a big agency. If it's not, it's usually just us dealing with the travel stuff. I will probably get bashed over but we never had to deal with Visas. In EU it's simple and if it's for the hotel I do not leave the premises of the hotel. And strangely, in the airports while I am being frisked a lot, I never get asked if I have a work visa.
One thing I am doing is to separate my gear in a way that in case some of the gear gets lost I can still finish my job. This has never happened, fortunately.
Shawn: Jiri, thank you kindly for spending your valuable time discussing these questions with the readers of APAlmanac. It is wonderful to have an opportunity to read the perspective of a European-based hospitality and architectural photographer!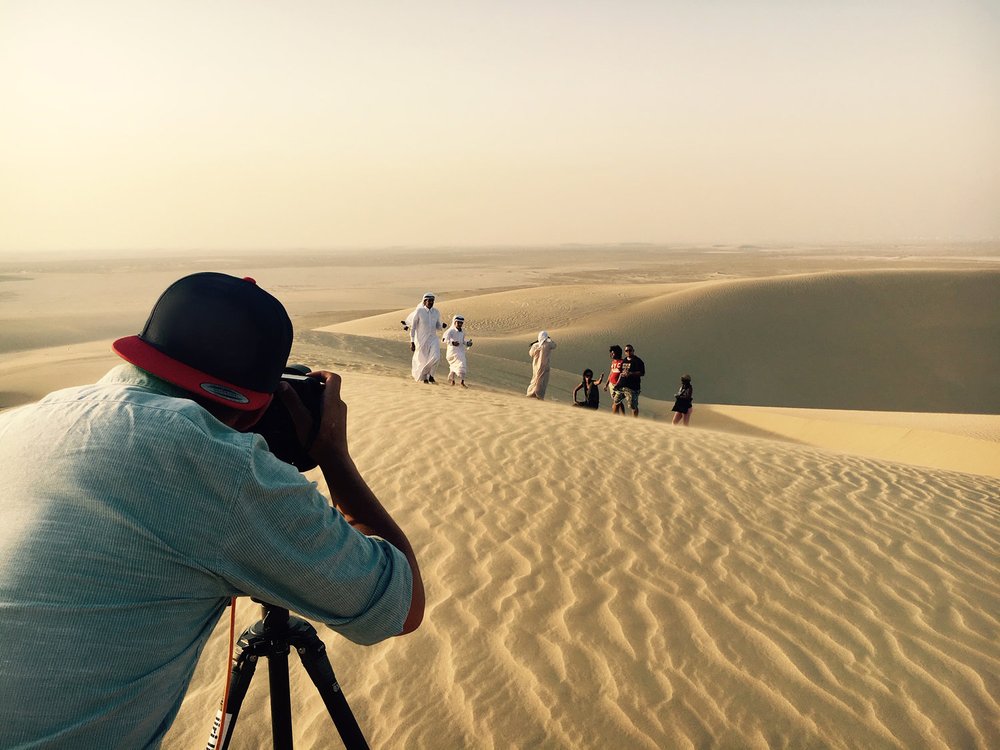 To see more of Jiri's work, please visit www.jirilizler.com