Meet Architect-Turned-Photographer Rasmus Hjortshøj
Interviews
If you've seen photographs of Scandanavian architecture, you've seen the work of architect turned photographer Rasmus Hjortshøj. I met Rasmus early in his career when we collaborated on a master plan in Oslo, Norway. It all started with his pictures of the Maritime Museum by BIG, and now he is a doctor and a go-to photographer in Denmark and abroad. In this interview, we get into topics like his Ph.D. thesis, how he started out, his background as an architect, and some tips for emerging photographers.
Kyrre: Hi Rasmus! How are you? 
Rasmus: I'm doing great! These are busy times, though. I have had a crazy year, where I have submitted a Ph.D. and have had to focus mainly on that. All the projects that have had to be put on hold until I finished writing have been moved to now, so there are quite a few things to do right now – which is actually great!
Kyrre: You can call yourself a doctor now? 
Rasmus: Haha. Yes, I will only go by Doctor Hjortshøj from now on. My friends can just call me Doctor Rasmus – that's fine :-). No seriously, it's an achievement I am happy and proud about, and one I would never be without. But right now, after the extreme pressure of finalizing it, I quite enjoy just having put it behind me. Now it's time to just re-balance and to re-adjust to life.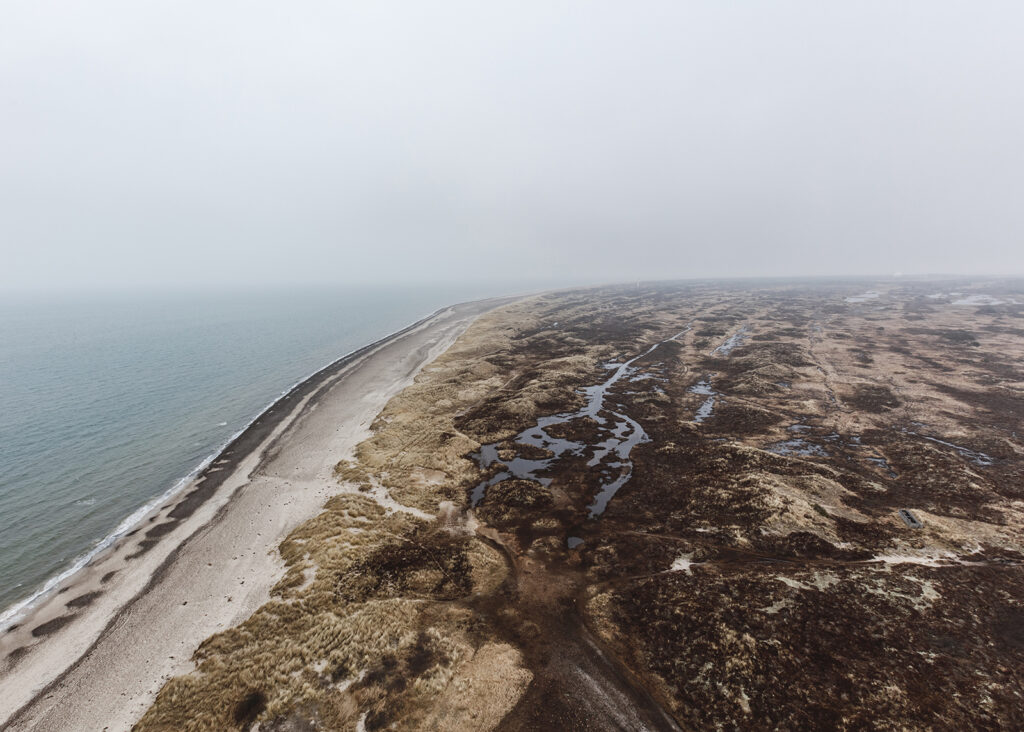 Kyrre: Congratulations, Doctor Rasmus! What is the P.h.D. about? 
Rasmus: The title is Territory of Entanglement and is about how the urbanized coastal territory can be represented through photography. Entanglement refers to the concept of the Anthropocene, the human epoch, where the human-made and nature are entirely entangled and where that which might seem natural and wild always is conditioned by human intervention. The coastal territory is particularly interesting, because it is a stretch of land and sea that is often perceived as natural and untouched. But in reality it is curated, nurtured and often constructed and thus becomes a manifestation of how humans not only adapt to their surround, but also appropriates the surround to better fit human societal needs – an urban way of thinking. In the Ph.D. I have focused on the Danish west coast, as an urbanized and but also a 'natural' coastal territory in one of the world's most urbanized countries. Using photographs as a way of mapping this condition.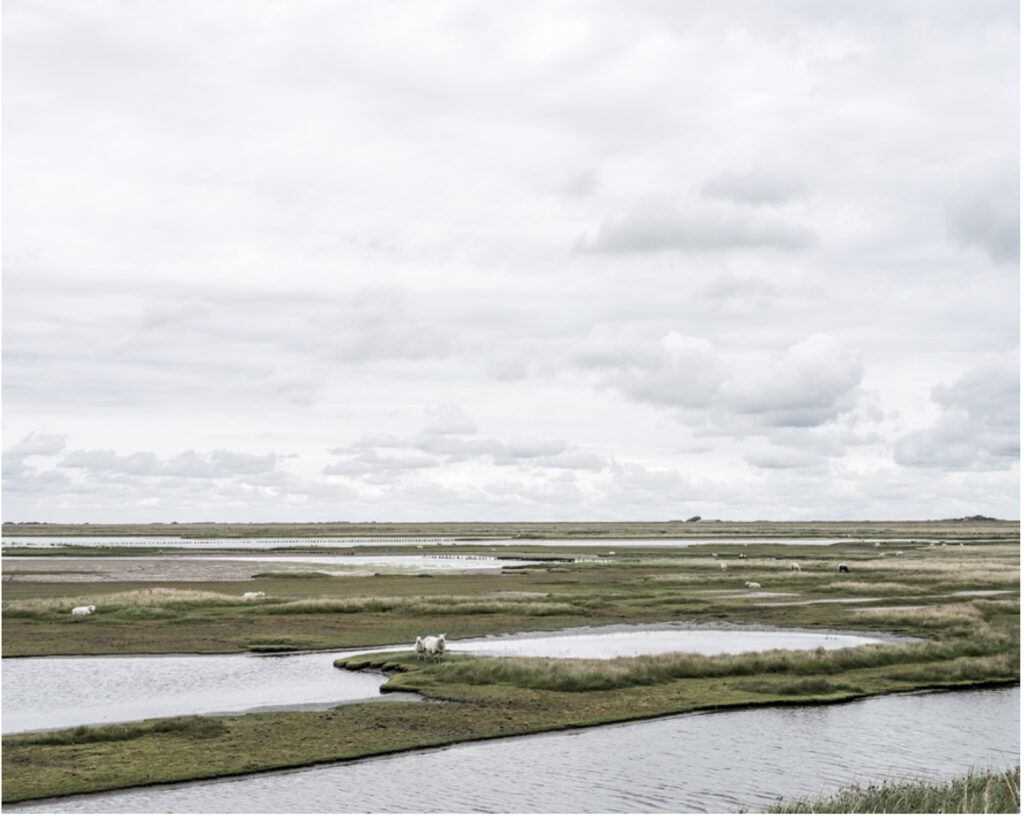 Kyrre: How have you used photography as a tool in your Ph.D.? 
Rasmus: I have used architectural photography as a tool of precision and detail able to reveal the forms, characteristics, details and atmospheres that arise in the meeting between culture and nature on the coast. To do this I have developed a method, where I transect the coastal territory. Rather than just following the coastline, I walk across the coastal territory perpendicular to the coastline, and register which physical spaces arise on the way. It becomes an image of current conditions and of past interventions and processes. But at the same time perhaps also a peek into the future. Enabling myself and especially others to perhaps spot trends that will happen in the near future.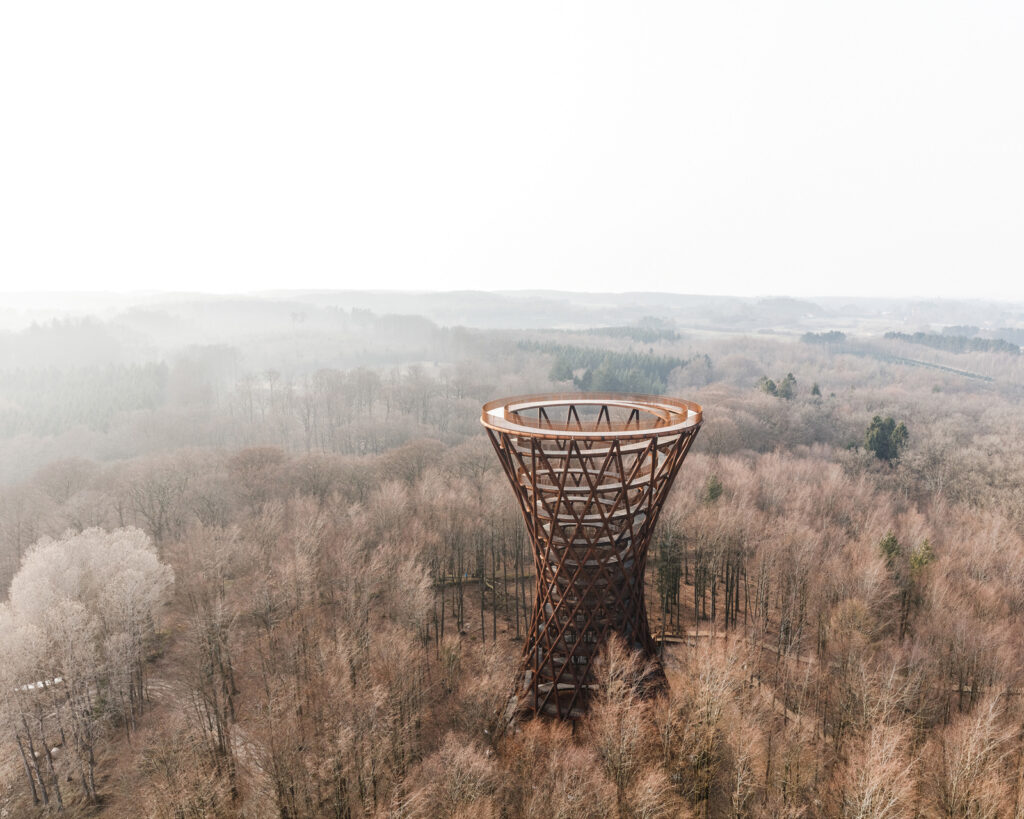 Kyrre: That is really interesting. How do you see the difference between architectural photography and landscape photography? 
Rasmus: I see the distinction of the two becoming increasingly blurred. In architecture, cultural life and science, it has become apparent that humans can not divide the natural and the cultural worlds up so sharply anymore. The same goes for architecture and landscape where building design is always in conditioned by the forces of the land, no matter how vague the relation seems to be. In turn, the building always affects the land, which might register immediately or become increasingly apparent over time. The division between building and landscape, therefore, becomes blurred and not as binary as they might have been previously. I think it is important to think both together. That's what I was referring to with the overarching theme of my Ph.D. where I represent the coastal areas as places, that on one hand are representative of 'wild' nature, but at the same time of intrinsically designed objects and spaces. You can call these places landscapes and you can call them architectures. They are both. The term Anthropocene is used to describe this condition. There is no untouched nature left. Just like there is no culture separated from the natural world. It is important to see both as interconnected and entangled.
In light of this, architectural and landscape photography can be seen as connected. When I photograph landscapes on the coast, I see them also as man-made shapes and spaces. It is difficult to distinguish them from each other and perhaps not necessary to distinguish them? They are all part of the same entangled mesh of object and context.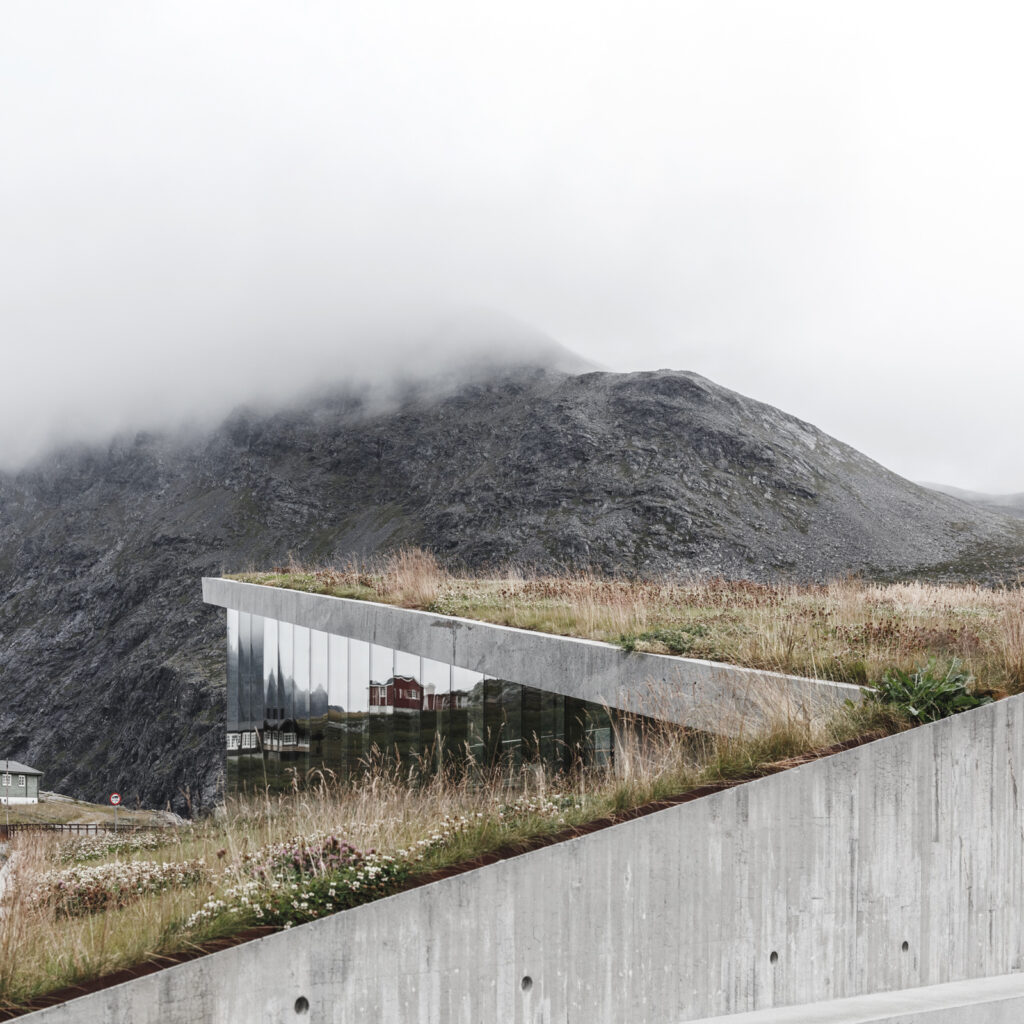 Kyrre: Yes, true! One has to travel far to find a place that is untouched by the human hand. 
Rasmus: Yes, I do not think you can find a place in the world where you can not observe or measure human interaction with the environment. No matter how much you want it to be untouched and natural, it will always have a degree of human touch or even design.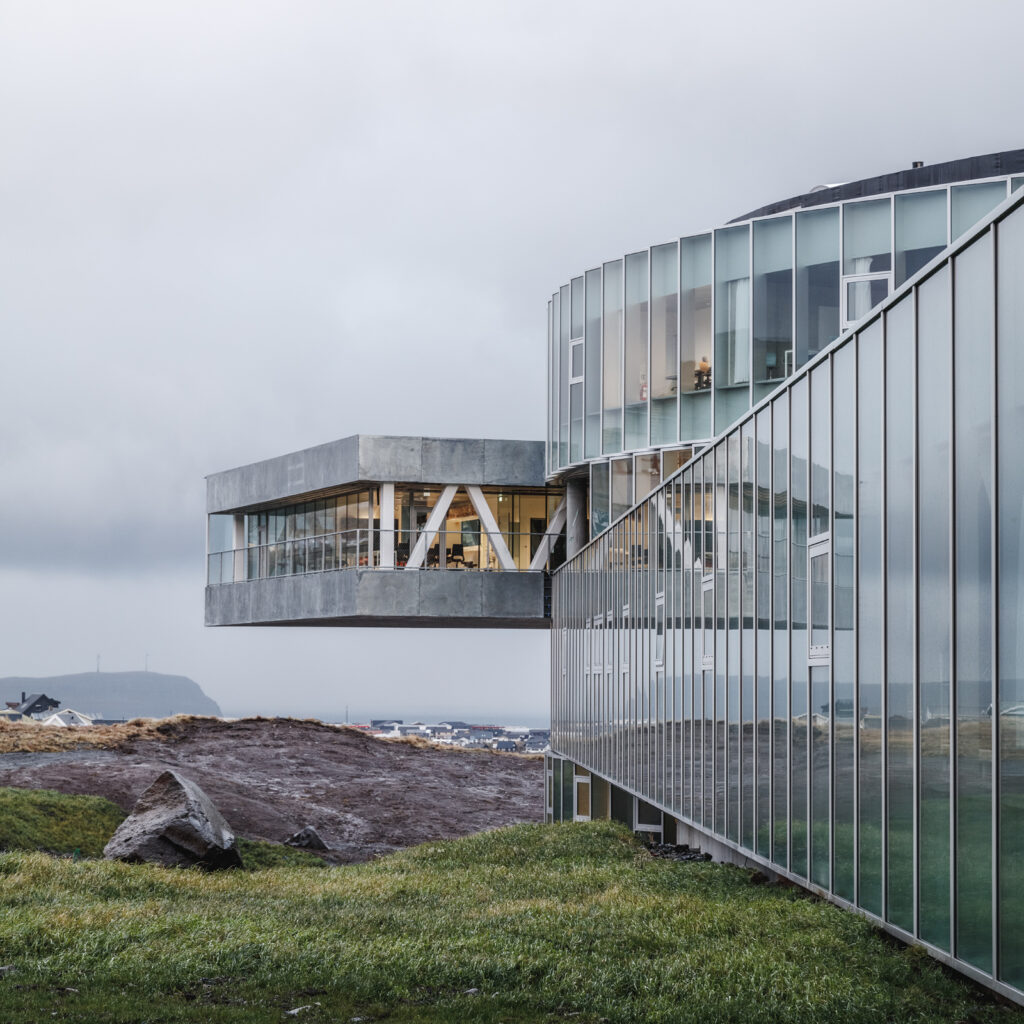 Kyrre: If we turn the clock back to when you started with architecture photography – was it around the time when we worked on the Nydalen-project together in 2014? 
Rasmus: Yes, it was probably a little before that. I got into photography by taking pictures for Cobe as a hobby next to my job being an architect there. When we sit and design architecture, we constantly make visualizations. So everything comes from virtual objects and sampling images to create a new reality. At one point I wanted to have a creative output centered around what was actually being built and how these buildings performed in a real world environment. Not just the sampled image.
That was the start. Slowly, I started taking on more and more photo projects for Cobe. This in combination with other assignments – especially the photos I took of BIG's Maritime Museum. BIG used the images to promote the museum in a wide range of media and I received more and more requests thereafter. The photos I took for BIG and Cobe gave me a platform, a portfolio that allowed me to start as a full-time photographer later on.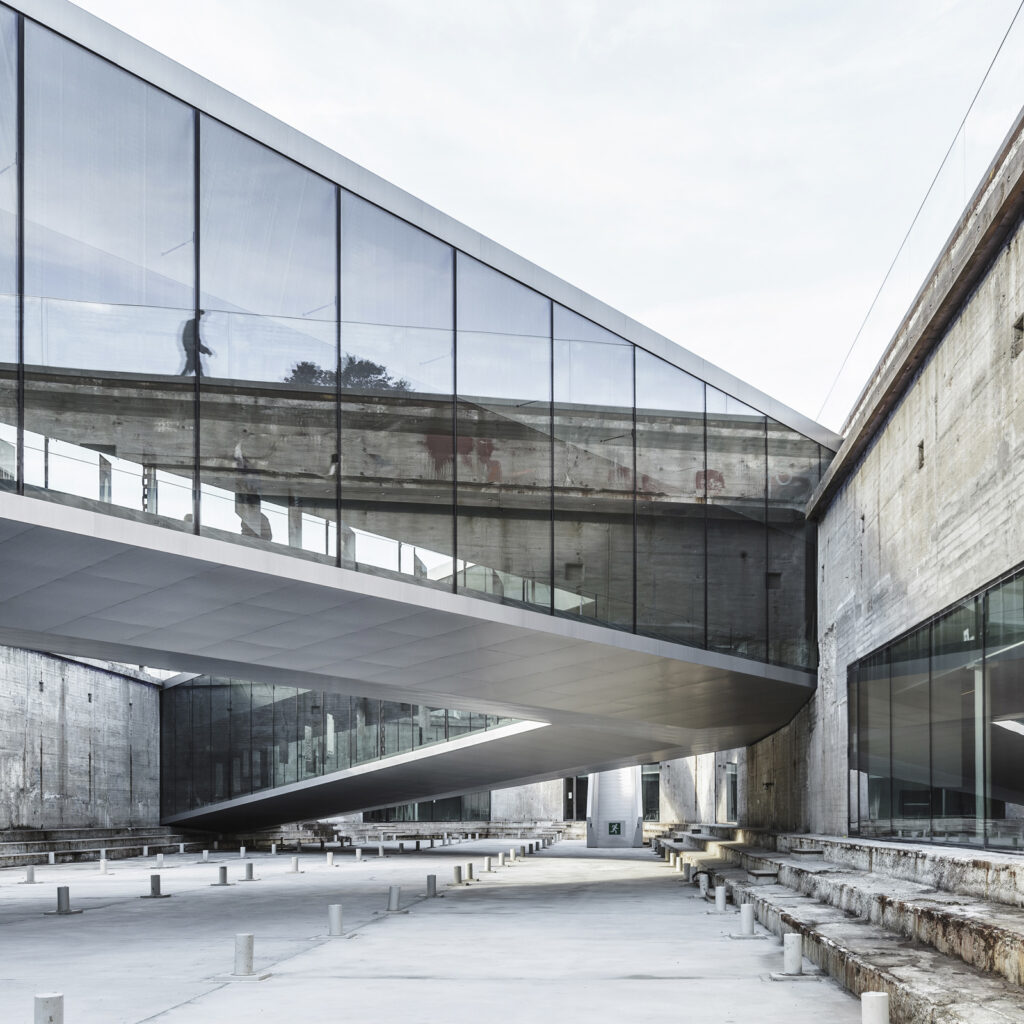 Even though I had a great job at Cobe, I have always had a dream of starting my own company. Before that I had started to become increasingly interested in the coastal zones and the relationship between coastal societies and the ocean. In 2014 received a research grant and took a year of sabbatical leave from Cobe to do research. After a year of doing my own research, I went back to Cobe and continued designing projects with my fantastic colleagues there. But then in 2016 I got offered to interview for a Ph.D. position at the Aarhus School of Architecture. This made me take the leap to resign at Cobe and my time as Ph.D. fellow and full-time architectural photographer began from there. Luckily I have been able to keep a tight connection to Cobe ever since. But taking this leap in my career seems like the right move for me and I am very happy with the decision – even though at the time, I was very much in doubt. But sometimes it is important to take some radical decisions, and hope it will work out for you. This was one of those decisions.
Kyrre: You have become a well known photographer in Denmark and Norway as well. Could you tell me more about that? 
Rasmus: Yes, I photograph a lot in Norway, but mostly for Danish architectural offices or as part of my research. I have been in Norway for research, for collaborations on planning projects and just for leisure. I have recently been to Meløy and Svartisen, where I am collaborating with the Norwegian office DRMA to design sustainable tourism and research facilities. I have also recently been to the faculty of arctic landscape studies at the UiT in Tromsø for an upcoming research trip on the Tromsø coastal zone and it inherent urban atmospheres. In addition, I have a good connection with Reiulf Ramstad, who I sometimes meet up with to discuss my research and his specific take on architecture, design and landscape studies. So I come to your beautiful country quite often, since I also have a Norwegian girlfriend. Plus, I consider Scandinavia as my home market, but I would like to do more collaborations with Norwegian offices. Since I have worked with the Ph.D. so intensely, I have not been out advertising for my services. The projects have just come to me organically. Now I'm going to start reaching out more.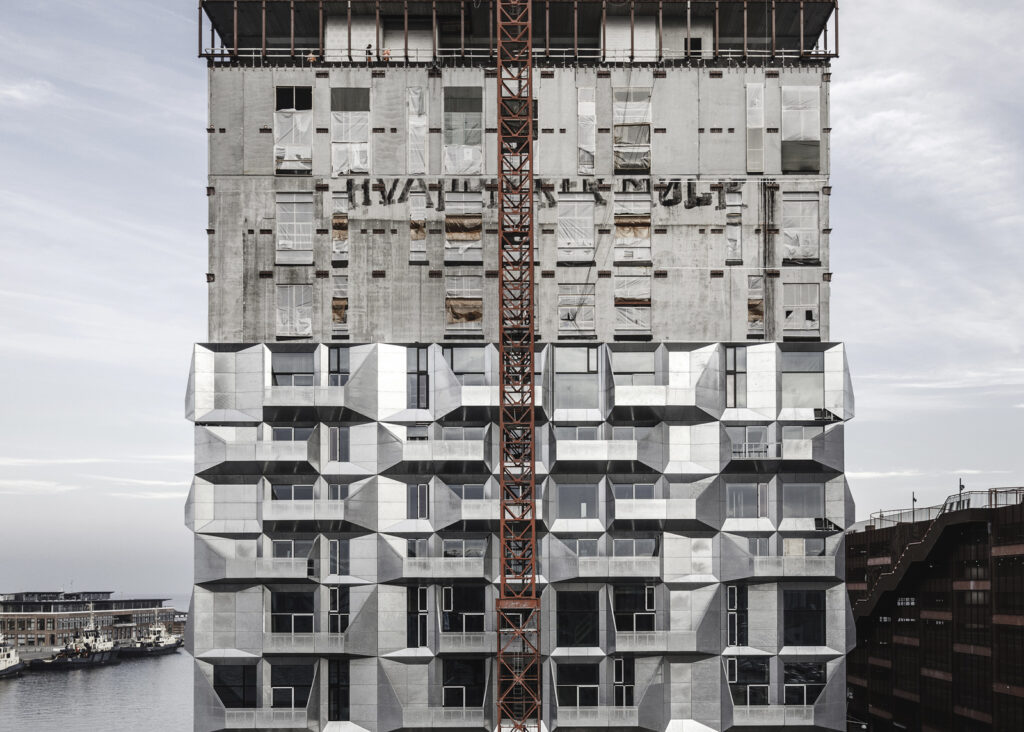 Kyrre: How do you see the competition in Denmark? 
Rasmus: There are some very good photographers in Denmark. The field of architectural photography is quite narrow, though, which of course creates a healthy degree of competition. But I see it more as a collegial relationship. But I have always tried to do things my own way, and not pay too much attention to how others might go about in the business in a danish context. Rather, I've tried to develop my own style and approach, so to say, seeking inspiration from my architectural background of some reference not related directly to architectural photography, but from image-making more generally.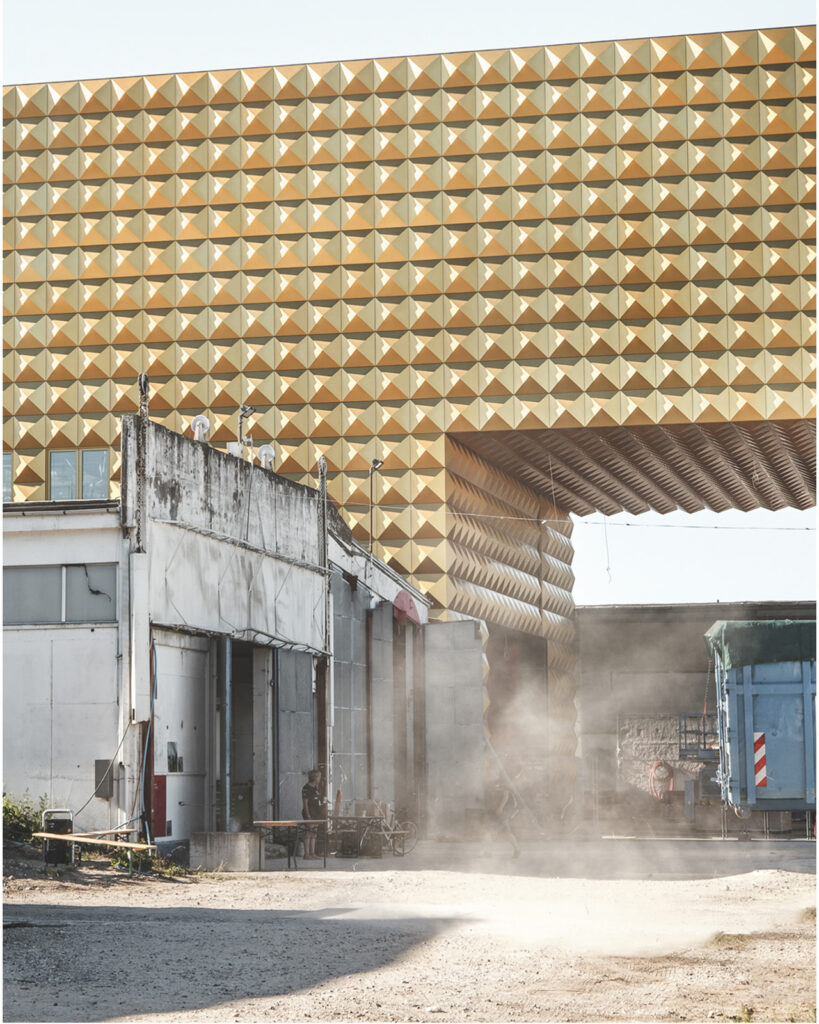 Kyrre: How would you say the style of your pictures has evolved over the years? 
Rasmus: I can see that at least technically I have become much better over the years. In the beginning, I was working very intuitively. Later, it has become more interesting for me to get better at getting the technical aspect in. 
When I see my oldest pictures now, I think they are actually quite clean, calm and precise in composition, which I do like. But the way I technically and methodically approached the image making process was a bit different from today. Back then I would go out and take pictures of things I just thought were interesting and often with a very specific style or atmosphere in mind. Often foggy and very desaturated. I corrected the colors quite loosely at that time, which I might not have done today. That's how it was. And it worked at the time. Today I am more faithful to the colors when I edit and I think more about a variety of atmospheric surroundings when I shoot. The quality of light, at what time and in which weather conditions I shoot. And which of these conditions matches the expression of the building and the clients wishes the best. I also have another technical setup with the camera I use. A lot has happened with my general approach to photography.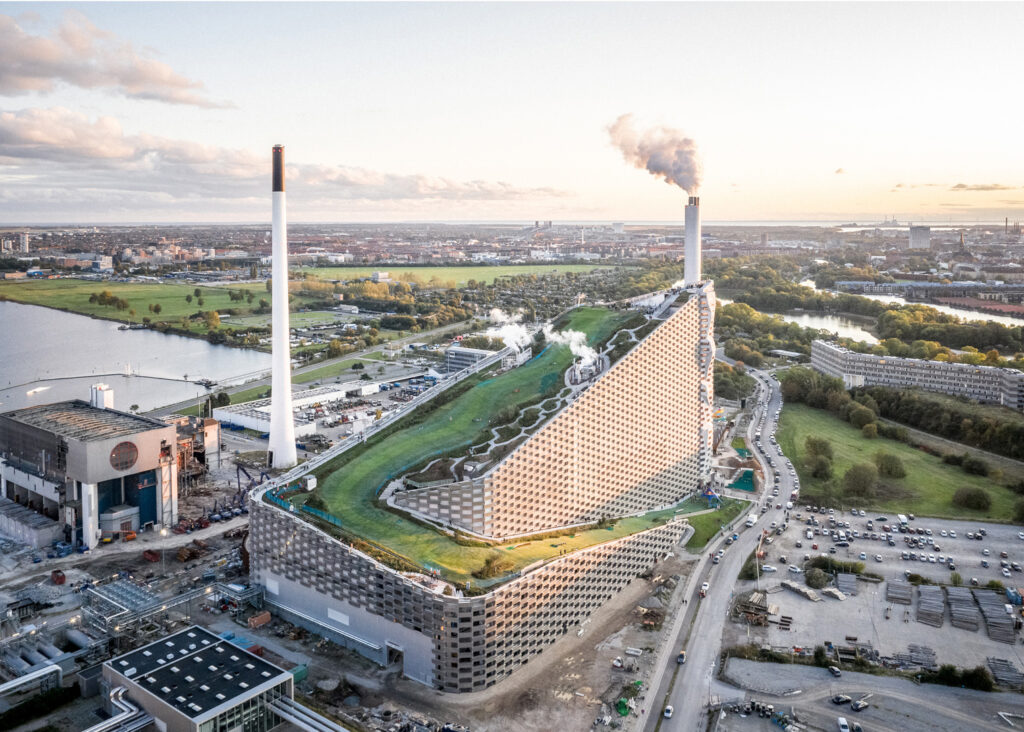 But my point of departure has always been from being an architect. My method or the way I approach images is quite similar to how I would create images while designing buildings and cityscapes when working as an architect. All the time we had pinups on how the design of buildings should be experienced. Then some angles were chosen early on from which to discuss the buildings. The way of pinning things up and discussing it, that the recipient, often the judging committee, could see the entrance portal, the facade, whether the building is slender or spreading out, a window detail that was important, how it was constructed. We had all these discussions all the time. And I was responsible for how this was incorporated into the project and made it into a design. 
I took all these things with me while taking pictures. So for me, it was about learning to use the camera, but all that with how to discuss the content of images I already had a lot of experience with – ever since I started at the school of architecture. So for me it was about getting better at using the camera as a tool, because I already knew the method behind the representation of the buildings.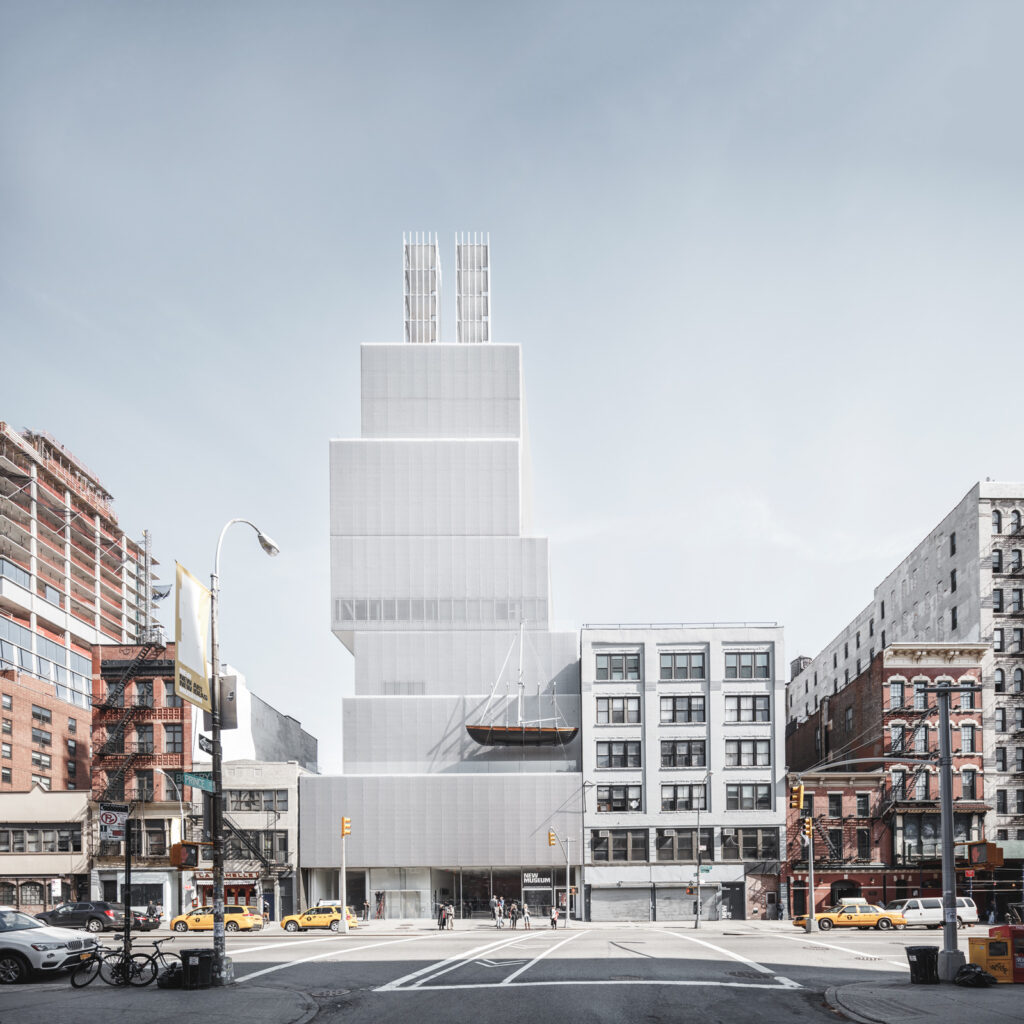 Kyrre: How do you think the advantage for you as an architect is when you come to a project you have not been involved in designing? What do you take with you from your architectural education? 
Rasmus: My advantage is that I already have the optics, since I have studied architecture for so many years. I'm very quick in understanding a building's DNA. In general, I am quick to understand which angles are important and what has been important to the architect who designed the project. I see it fast, and I work fast. I am also good at contextual understanding, how to think about the city. It is not always the most important thing for every building design, but there are many buildings that need interaction with the surroundings, in order for viewers to understand them. 
In addition, I know a lot about the discussions that have taken place in the design studios. Not only what architects, my clients, like, but also what I like myself since I am an architect. It is a clarity, a purity, it must not be too romantic, but it must also have vibrance or life in it. I do not think it is important with a violet sky to understand a piece of architecture. I think a neutral background often works better and thus keeps focus on the building design. Clear, straight lines are also very important to me. And a composition that can both live and that is also easy to draw as an elevation, or a perspective over x. So I take those things as my main things, but then some surprises also appear. Some details you have not seen at first glance, or a light incident you had not anticipated. 
My method is quite precise and rigorous. Which angles are selected and how to shoot them. The rest is pure freestyle. The end result is a combination of both.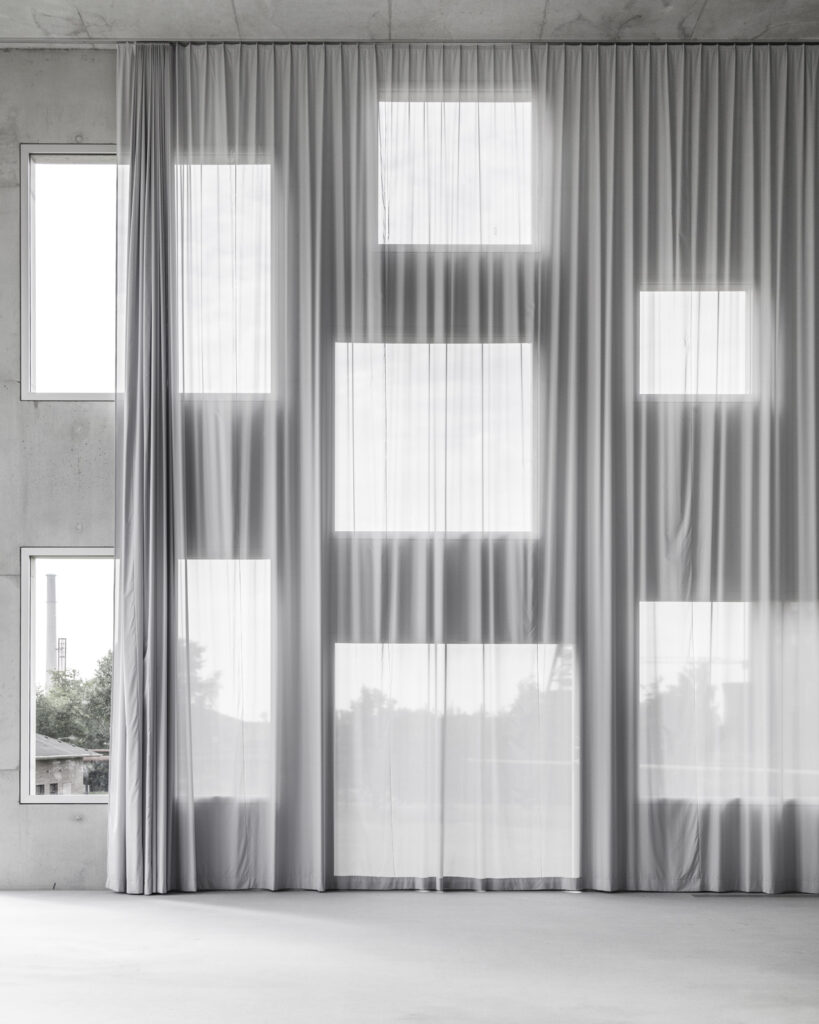 Kyrre: How do you prepare for a shoot? Do you do detailed planning before you go out and take pictures? 
Rasmus: I need to plan some of it beforehand to be effective on the day I shoot. If there are 20,000 m2 to be photographed, it is good to know if there are any special places in the building that are important. Then I prepare with the architects to get an overview and brief. On top of that I need to know where the sun is during the day. The weather can not be controlled but I need to be able to adjust to it. Apart from that it's just about being efficient and open to ditching your plans and adapting to the site, if things are not how you thought they would be. This happens more often than one would expect.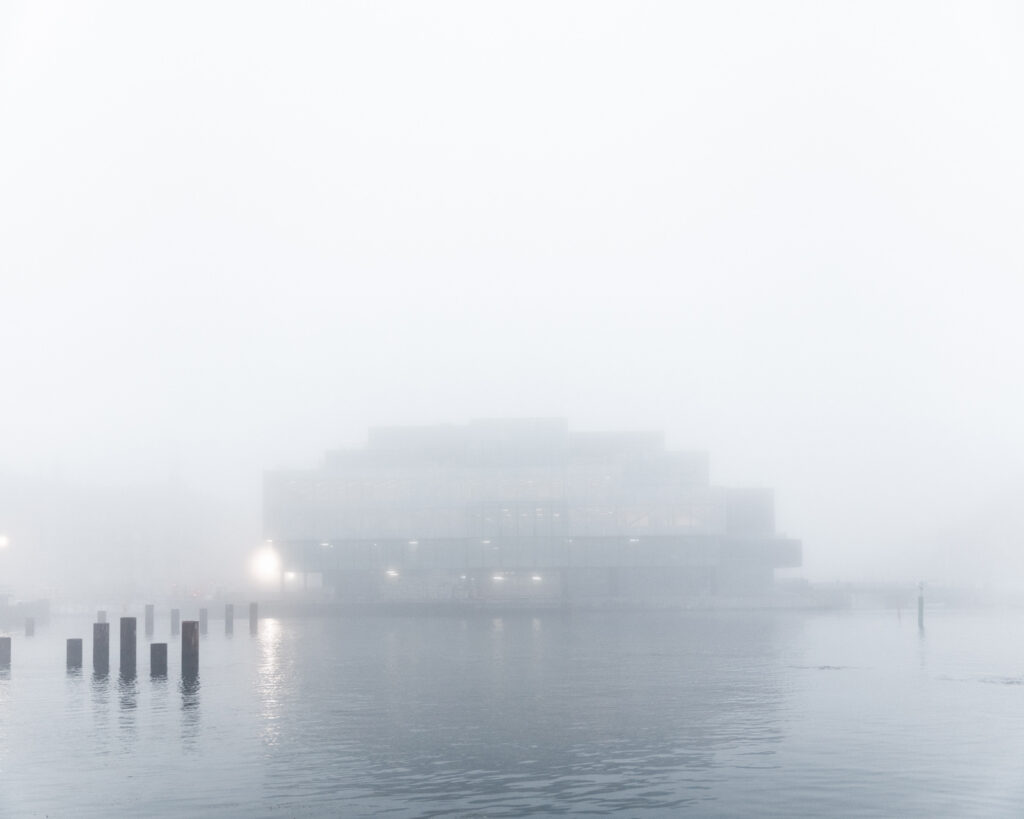 Kyrre: You are one of those photographers who manages to take good pictures in cloudy / overcast weather at midday. There are many photographers who do not want to take pictures between 11 am and 4 pm. 
Rasmus: I'm not that fond of strong sunlight. I really like taking pictures in cloudy weather. But sometimes a building requires sunshine for some details to appear. But preferably I want some clouds to soften up the light and create another quality of light than you get with harsh midday clear skies. Sometimes you are just lucky that the light is perfect at the time of shooting, other times it takes a long time of waiting and revisits to get the right atmosphere. 
In comparison to the human eye, the camera is really just a stupid tool. If you're out on a bright day a building might look great to the naked eye, but the camera might not be able to capture the same colors, atmosphere, and details. Probably the camera won't be able to look into the shadows, the highlights might be blown or the colors might be off. Then you need to adjust to the camera as a tool and know, in which condition what you see is also complimented in what the camera can record. 
I think my best pictures are the ones I have taken in overcast weather. Good architecture can stand out clearly and gracefully without needing to have too many strong shadows. The nice thing about overcast is that you can see all the details, you can see into the shadows, there is nothing that is completely black or white. Omnilight or ambilight can cause objects to blend together, where you have no shadows to divide it. Everything is a soft entangled light. The colors are not distorted by the yellow sunlight. If you take a picture of a tree in sunlight and overcast, you will see that in overcast you get a juicy green color, while in sunlight the camera captures it as yellow leaves with a highlight on the top and shadow on the underside. The camera cannot capture what the eyes see. 
When there is an overcast, I think there is a better conversation between what the eyes see and what the camera can capture. Then you can sometimes see more through the camera than the eye can detect. With the camera I use now (Fujifilm GFX 100), the sensor is so sensitive and the resolution so high that I can zoom into the image and see more than I could see on the spot.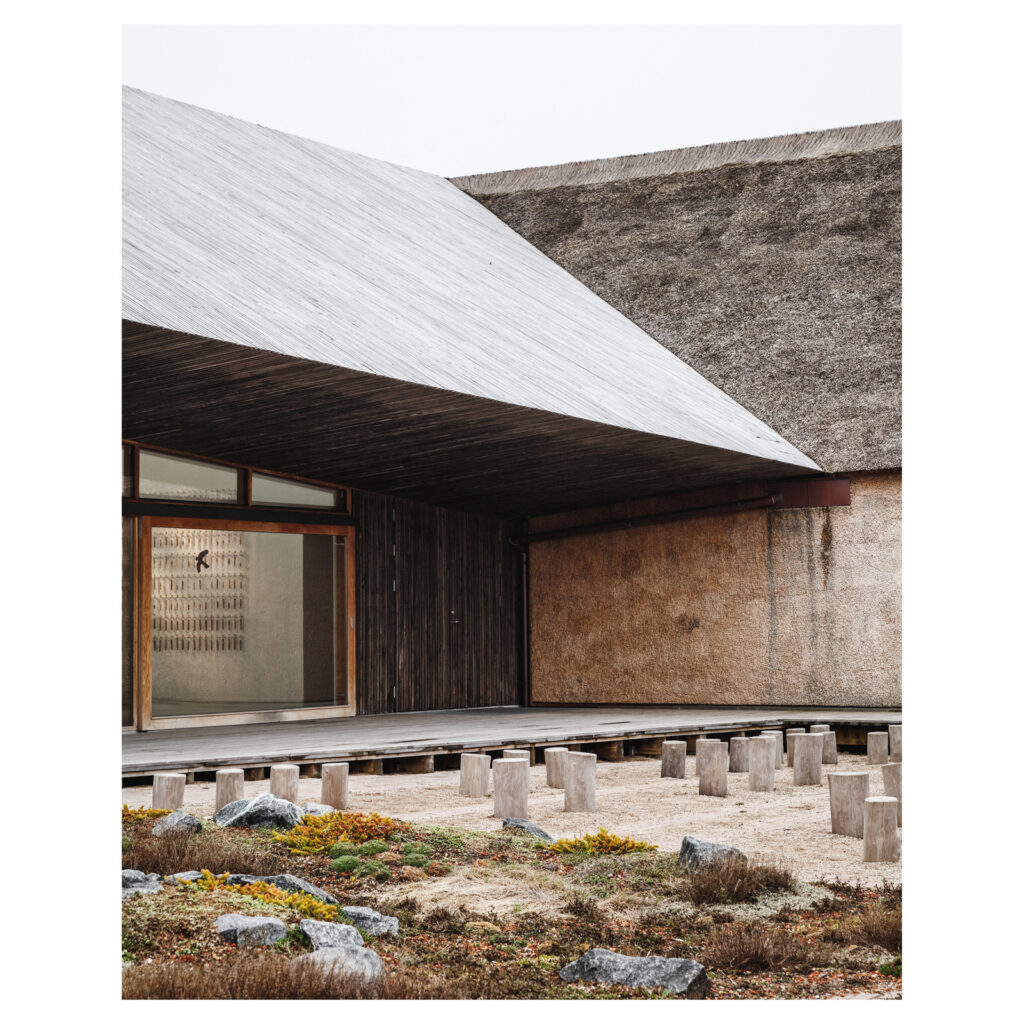 Kyrre: After I bought one of your old Canon 5DSR cameras, you switched to Fujifilm GFX 100. Are you satisfied with your new setup? 
Rasmus: Yes, I think it's the best camera you can buy. 
I have not worked with Phase One and Alpa, but I can see that how they technically work does not suit my style of work. I work straight out of a bag and it should go quite fast. In this respect the GFX suits me well. The lenses are razor sharp and have a nice bokeh. And the resolution and size of the image sensor gives a lot of information to work with in the editing phase. At the same time it handles like a DSLR. I love it.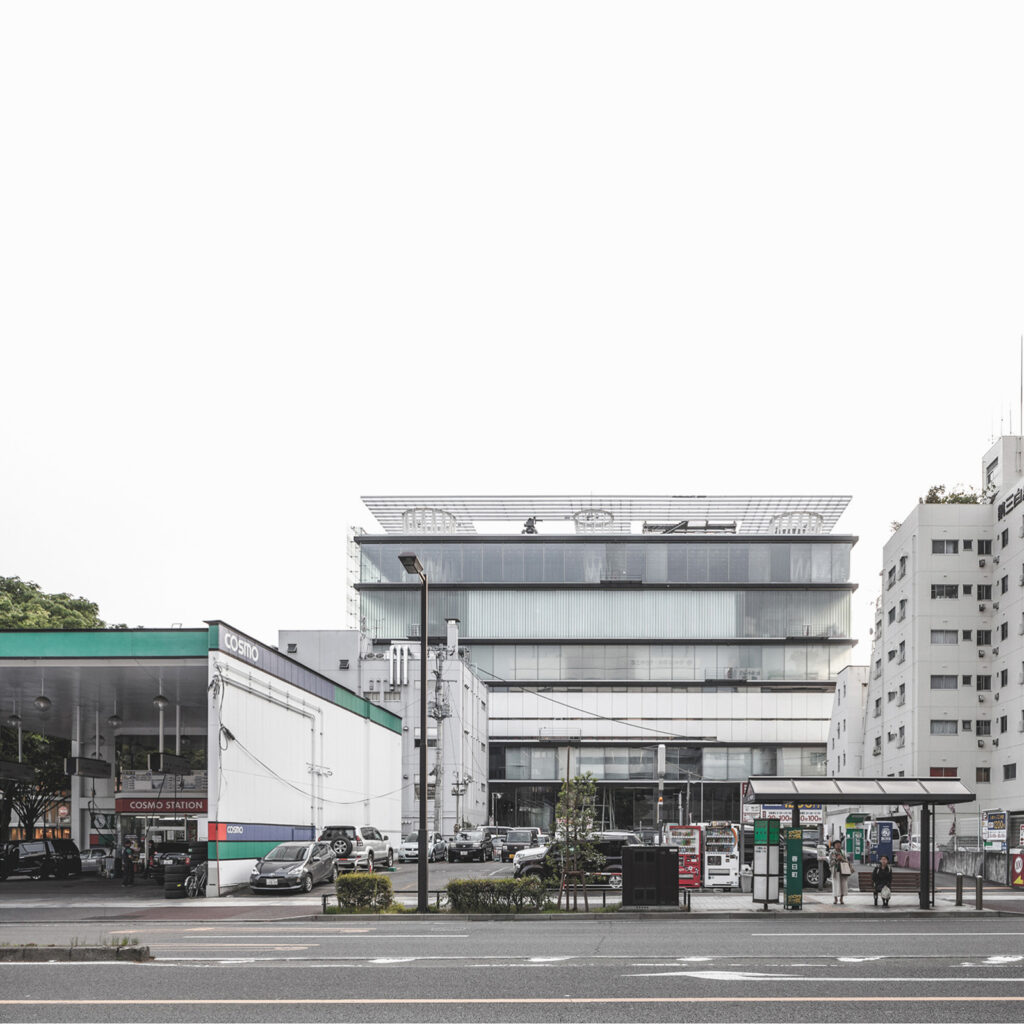 Kyrre: Do you keep it more documentary or do you photoshop what it takes to tell the best story? 
Rasmus: I think it's best if you do not need to change anything. I might remove sockets and exit signs if I find them annoying. They have nothing to do with the concept of a building design, so I don't find it problematic to remove stuff like that if it disturbs the eye. 
I do not go in and fundamentally change pictures. I evoke them. 
What I correct is white balance, colors and straight lines. And make sure there is consistency in the image set.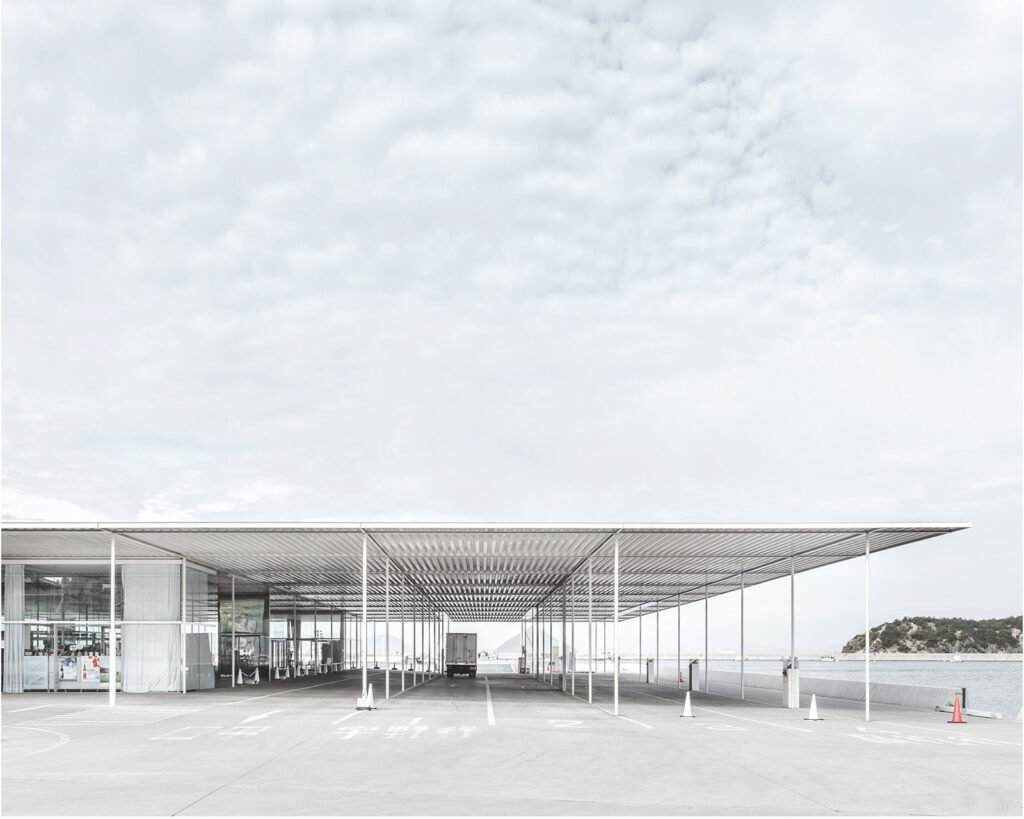 Kyrre: Where do you find inspiration for your work?
Rasmus: Mostly from movies. I watch a lot of movies. So my visual inspiration has always been through cinema. The film medium is a good distance from still photography. There is another way to use the image medium where I notice a great inspiration that can influence me. Roger Deakins, a film photographer who has worked extensively with the Cohen brothers and Denis Villeneuve is a great inspiration. If you look at Fargo or No Country For Old Men the images that Dakins made for those movies are a mixture of documentary imagery creating a sense of place, and more artistically refined images centered around very clear compositions. Often empty expanses and neutral backgrounds. It is created in a very precise way, at the same time as you get a lot of life into it.
Somewhere, by Sofia Coppola, is another one of my favorite movies. The Wes Anderson films filmed by Robert Yeoman are fantastic as well.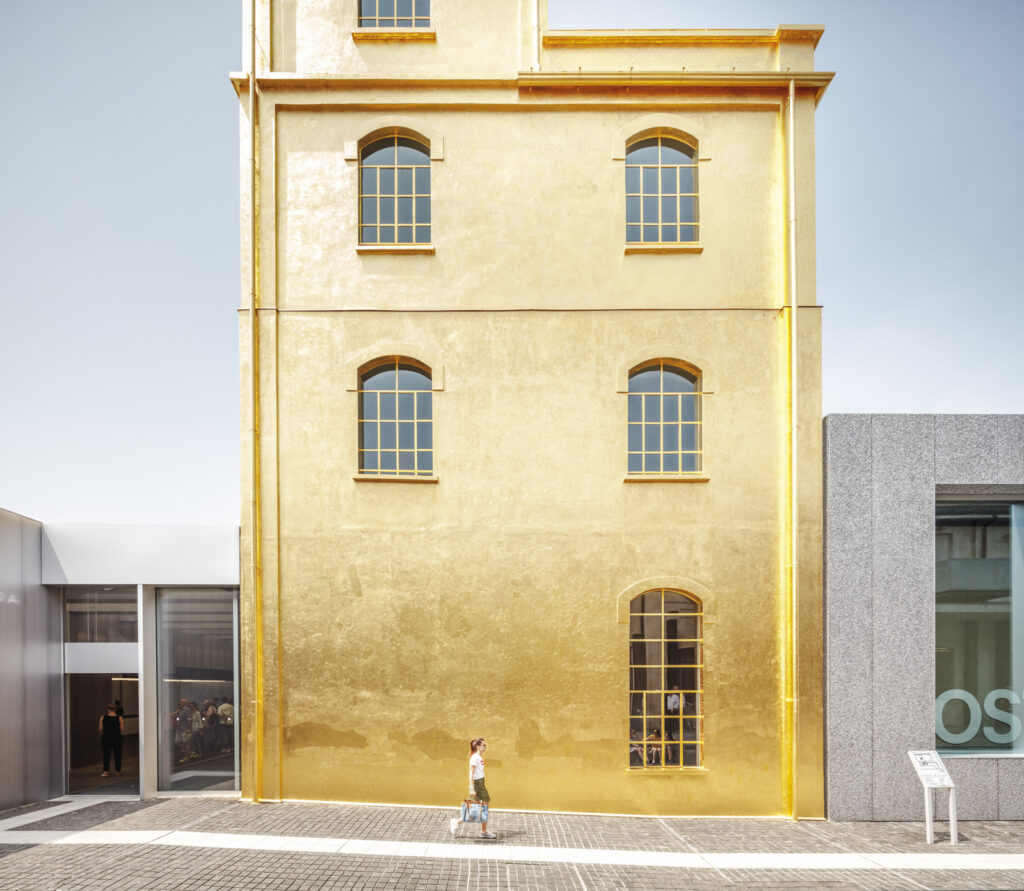 Kyrre: Is there any tips you could share with emerging photographers entering the architectural photography scene? 
Rasmus: I have always enjoyed working within a variety of fields. It gives me pleasure to have a great deal of diversity in my work. Last week I photographed a beautiful small cottage for clients. Next week I am planning a book project about North Atlantic architecture with the Danish Architectural press. These kinds of assignments might not come in right off the bat when you start up in this business. But by diversifying yourself and your approach, you at least open up for these kinds of diverse assignments. 
When I started out, I would shoot many projects just out of pure interest. I didn't approach the offices that had designed them. I just did I for myself. Later down the road, some of these photographs became important for my portfolio and for the approach I developed but also communicated. They became part of how others viewed my style and work, which wouldnøt have happened, had I just sat on my hands waiting for clients to knock on the door. My images on the Kanazawa 21st Century Museum by SANAA were suddenly picked up by the MoMA in New York who wanted to include them in an exhibition on contemporary Japanese architecture. That was a great boost for my self-confidence when starting out. So I will always recommend honing and showing off both your talent AND your interests.
Kyrre: What's your view on Instagram and other social platforms for photographers? 
Rasmus: I like them. They make us spend too much time looking at small screens rather than great expanses, but as platforms of communication, they have definitely made it easier for emerging talents to communicate their visions for a wide range of audiences. SoMe's pros and cons from a societal perspective is another wild animal to tame all together, hehe. Perhaps we should leave that for another good time. What do you think, Kyrre?
Kyrre: Good point, Rasmus, and yes, let's talk about the wild animal next time! In general, I'm a big fan of Instagram and platforms like Apalmanac. For me, it's a great way to be inspired and to learn from other photographers. I have learned a lot by looking at your feed for instance.
Always a pleasure talking with you, Rasmus! I'll see you around!