Taking A Trip Down Memory Lane; Exploring Ikea's 70 Years of Catalogues
Commentary
Ikea founded in 1943 by 17-year old, Ingvar Kamprad, as a mail-order company selling office supplies in its infancy. Fast forward to today, it has become a global brand and spread across the world with 294 stores (owned by Ikea) in 40 countries. Over time, they have evolved to be known as the king of flat-pack furniture. Recently, Ikea as part of the 70th anniversary of their first catalogue, they have launched a digital archive of all their catalogues dating back to 1950.
The Ikea catalogues represent a fascinating insight into their furniture design as well as how it approached documenting all its products. For example, the 1960s marked the arrival of the pop art movement, which saw a lot of colours injected into Ikea's design and subsequently, this was reflected in their catalogues too. Additionally, it was interesting to observe how over the decades, the styling of interior scenes had evolved. Another observation about Ikea's photography, was that there is a beautiful balance of light and shadow to create contrast and tone as opposed to the white and bright interior photography that seems to be the norm nowadays. One of my favourites was seeing moments of nighttime scenes as evident in the 1985 catalogue.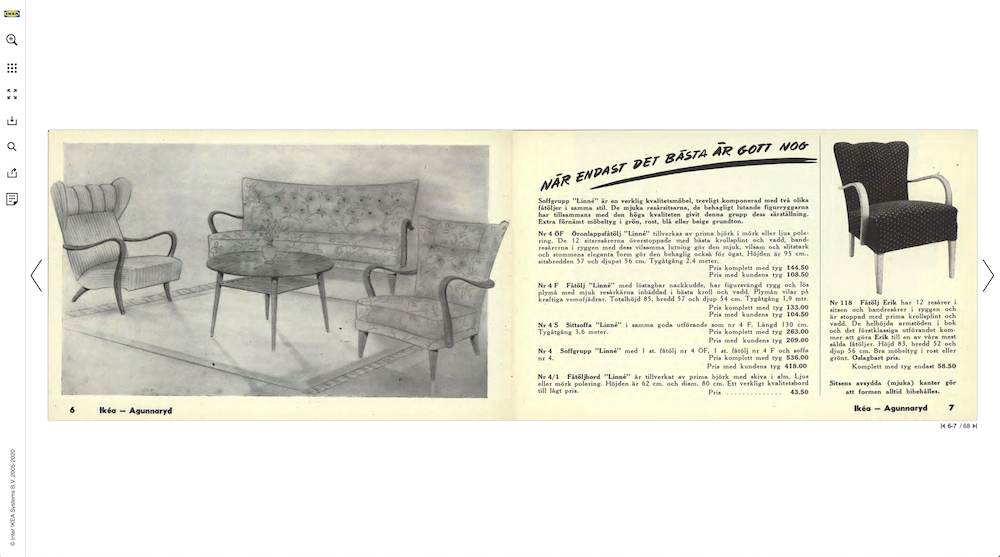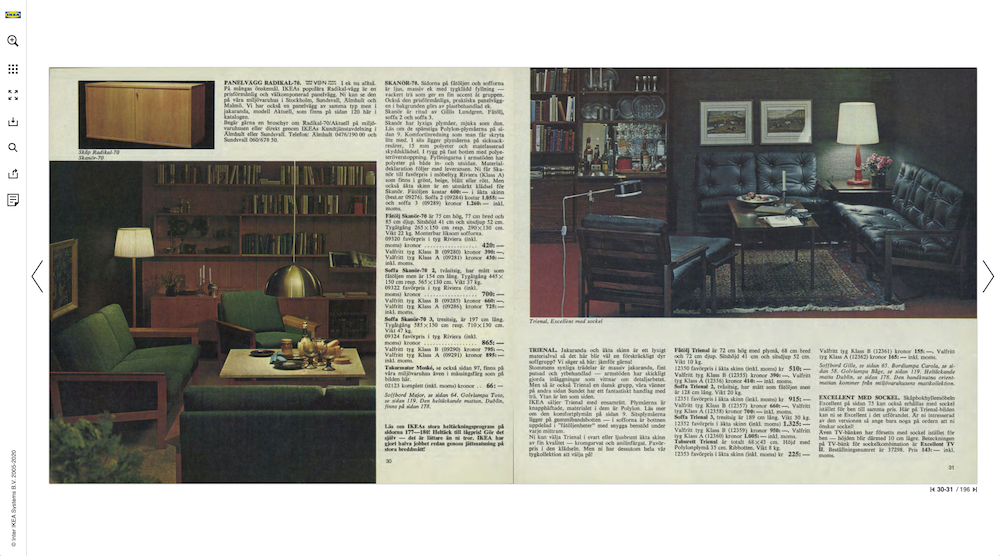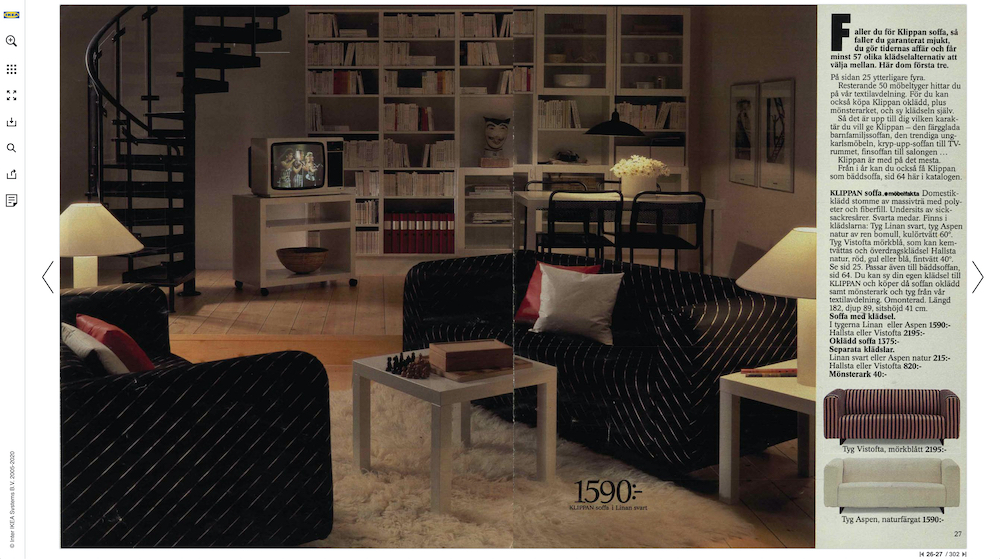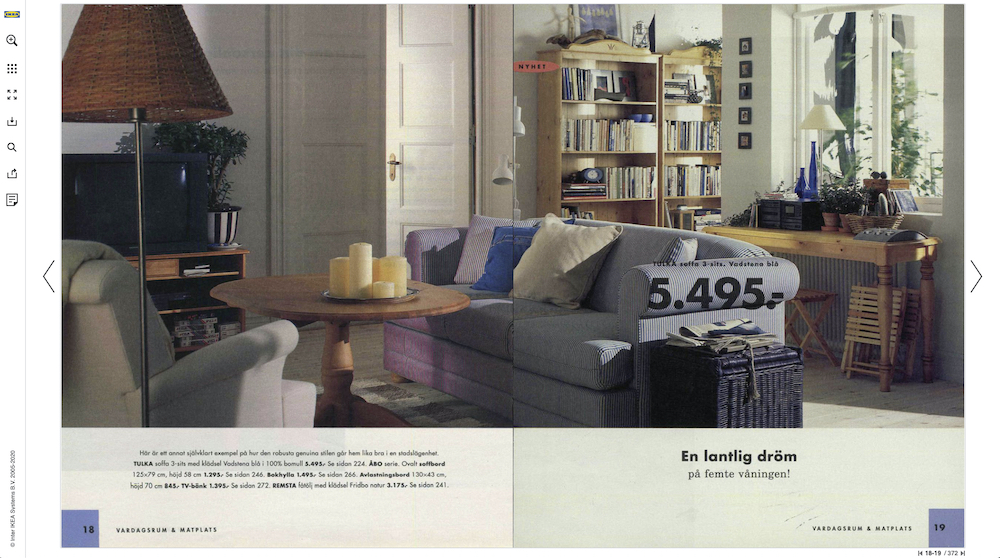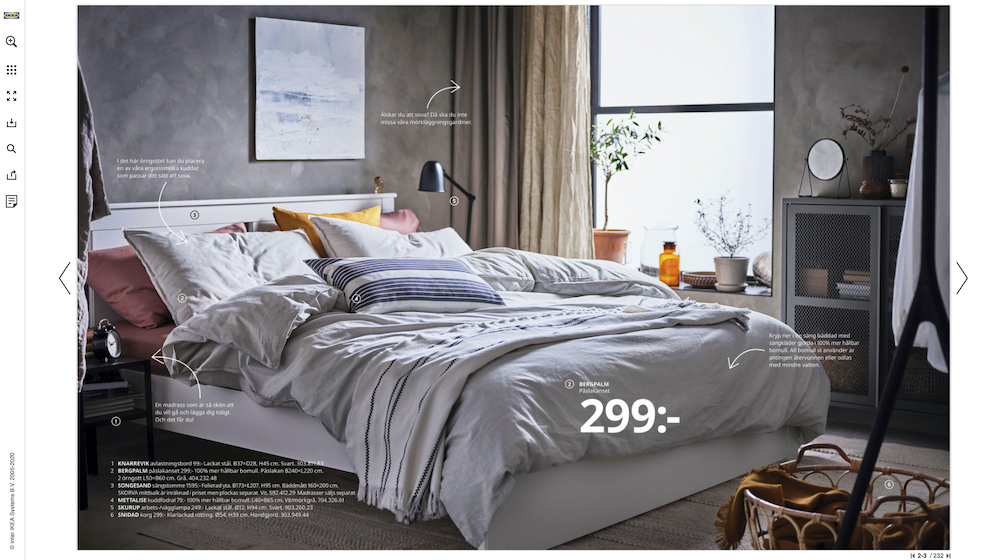 In 2004, Ikea began experimenting with CGI to change how product images were created. By 2006, they had produced the first CGI image of their Bertil pinewood chair. According to an article in the Wall Street Journal, in 2012, 25% of the images in the catalogue were CGI. By 2014, 75% of Ikea's catalogue were CGI. This year, Ikea collaborated with Wieden+Kennedy Tokyo to push a digital campaign comprising of ads and a live video installation focused around popular Japanese influencer, Imma, who was wholly created in CGI.
These catalogues serve as a reminder Ikea that is a very progressive company and how CGI is becoming more mainstream in creating digital images of products as it is faster and offers more flexibility in altering images to suit specific markets. Nonetheless, these catalogues should serve as an inspiration to any photographer who wants to learn how to light interior spaces in a more cinematic manner.