Interview: Exploring Kenyan Architecture With Mutahi Chiira
Interviews
Architecture from distant continents is an intriguing thing. It reminds us that despite the diversity in climate and culture, we're all not so different. And where there is architecture, there are architectural photographers.
Enter Mutahi Chiira: an architectural photographer hailing from Nairobi, Kenya.
Mutahi became a fast friend of mine throughout this interview and has shed such great light on Kenyan architecture and his personal best practices as a photographer and business owner in Africa.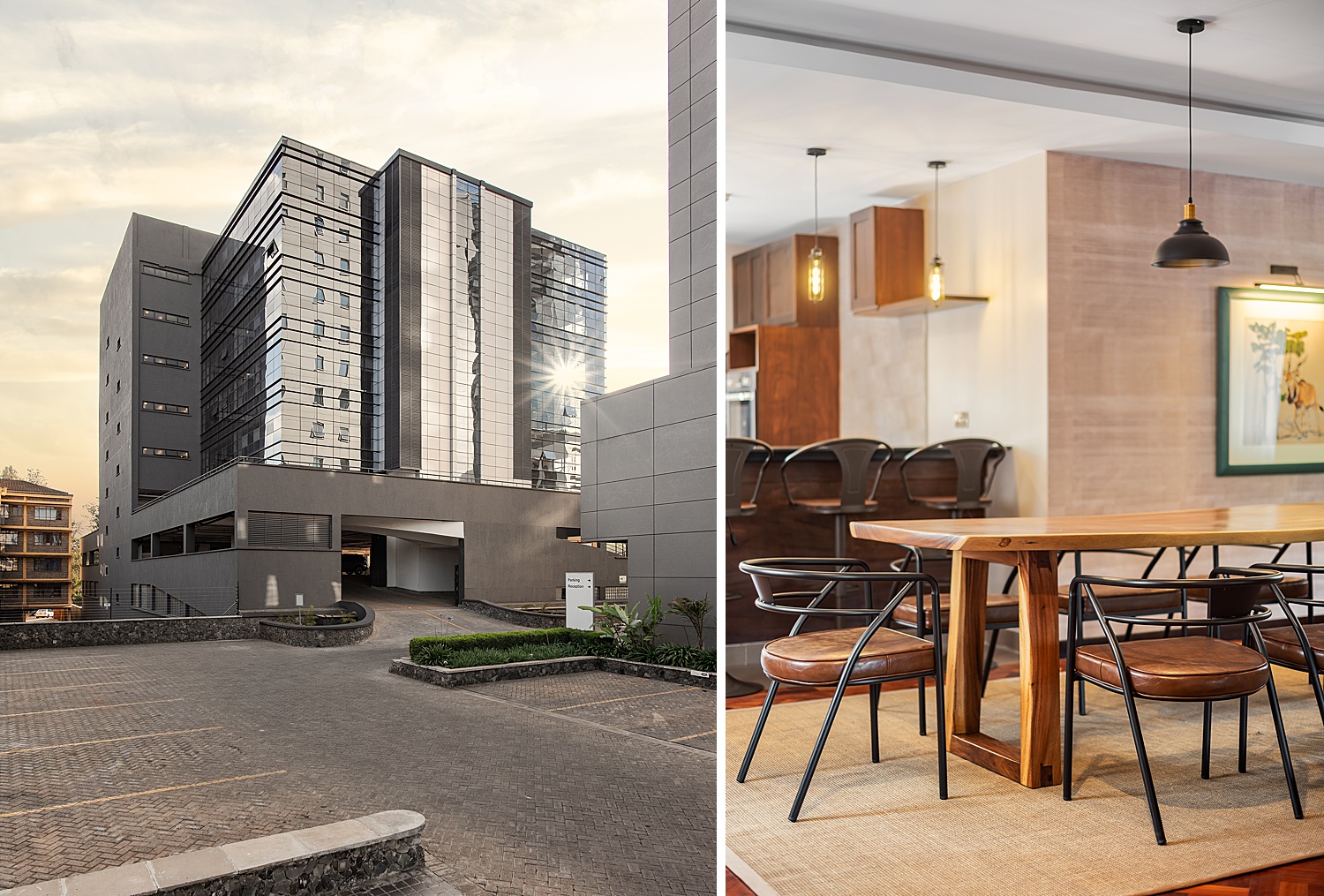 Lexi: Hey Mutahi thanks for jumping on board for an interview! First things first, can you tell us how you got started as a photographer? What made you chose to focus on architecture?
Mutahi: It's an honor to be on Architectural Photography Almanac Lexi. Thanks for having me.
I probably got interested in Photography in 2011. I borrowed a friend's DSLR so I could document a random trip out of town and after getting back, he asked me to keep it for a week and give it a real test run. This allowed me to explore all its abilities and that's when I decided to start saving up to get my own set of camera gear.
Two years later, I had saved up enough to buy my own gear, but it wasn't until 2015 that I began to take the art seriously. I started by shooting landscapes, weddings, and small events as an assistant and it is here that I learned the full capabilities of a DSLR, how to shoot on the go, and work under pressure.
The transition to architectural photography came when a friend of mine asked for my help to shoot some hospital interiors (because I'm an architect). I showed up at the location with my gear. He took me through the basics of how to compose, light, and shoot the space with post-processing in mind. I enjoyed the whole process so much that I threw myself wholeheartedly into it – it was a "both feet in the water" scenario.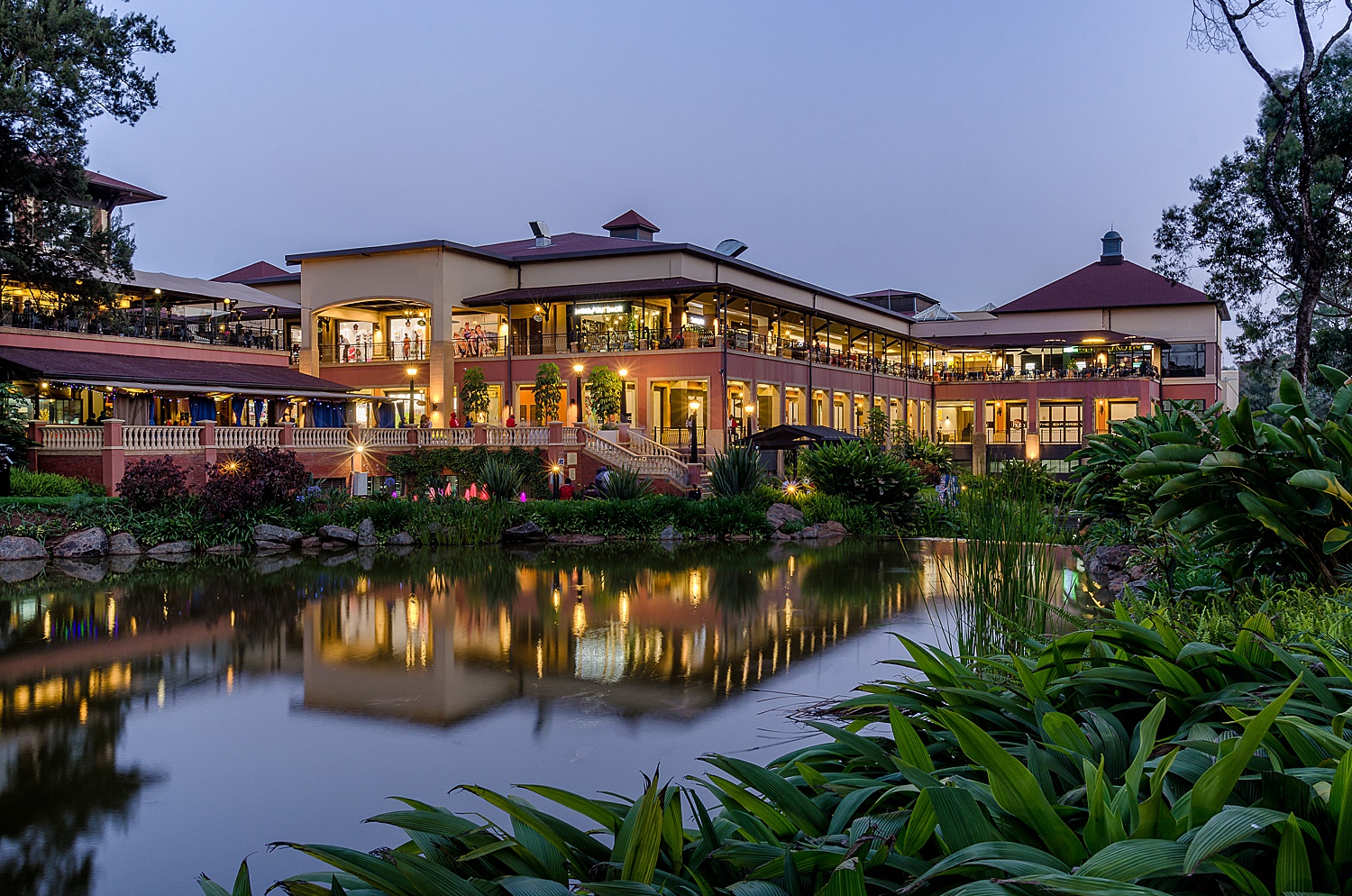 As an ignorant American, when I picture African architecture, a very different image comes to mind than what's featured in your portfolio. Can you educate us on Kenyan architecture in general?

I get where you're coming from!
There hasn't been a lot of good quality imagery of Kenyan cities and architecture out there on the internet, books, or the media in general. Part of what I do is driven by the need to front the best of what we have because there's already enough bad publicity.

Kenya has a diverse mix of architectural languages with influences from traditional African cultures, through the colonial European influences and currently, the modern global trends.

Young architectural firms are creating exemplary works using traditional, local and modern materials, techniques and detailing leading to unique spaces and buildings everywhere. Add to the fact that the last few years have seen an influx of international practices either setting up offices locally or working on design projects for local developers. That means that their foreign design philosophies and systems are employed in the local architectural landscape.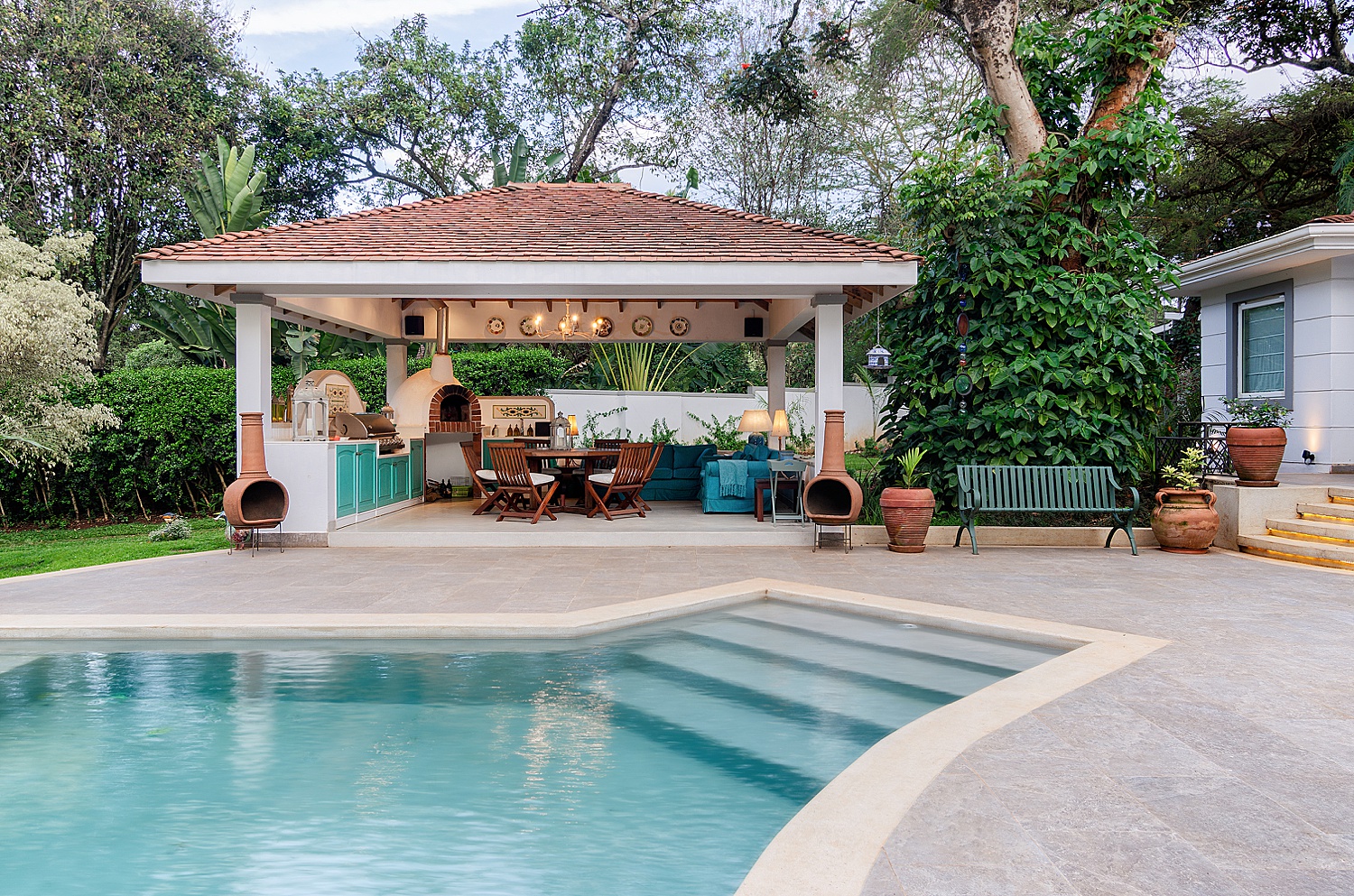 Do you ever venture out of the city and photograph more rural or traditional homes?

Interesting that you ask this.
While at university, without the faintest idea that we'd get into photography, together with a friend of mine we had this plan to go all over the country and photograph the best and most unique of Kenyan architecture but that dream died off after we finished our studies.

A year ago, I tried reaching out to a couple of associations in the architectural and publishing arena but that wasn't too fruitful so I am currently working out how to do this as my next personal project. It's a daunting task, with countless hurdles, but I'm hoping to get a few like-minded individuals to partner with.

So I guess the short answer is, not yet.
I would absolutely love to see that. I'm voting that you should do it!
You guys have a rainy season, and then an incredibly hot dry season. How does the climate in Kenya affect your shoots and your business in general?

I mainly shoot in Nairobi and the beauty of the city is that the only condition that would affect my shoots is prolonged rain, which happens between March and May. Even during that period, we still have pockets of good weather to work with.
The rest of the year is mostly sunny which means I can shoot throughout the year.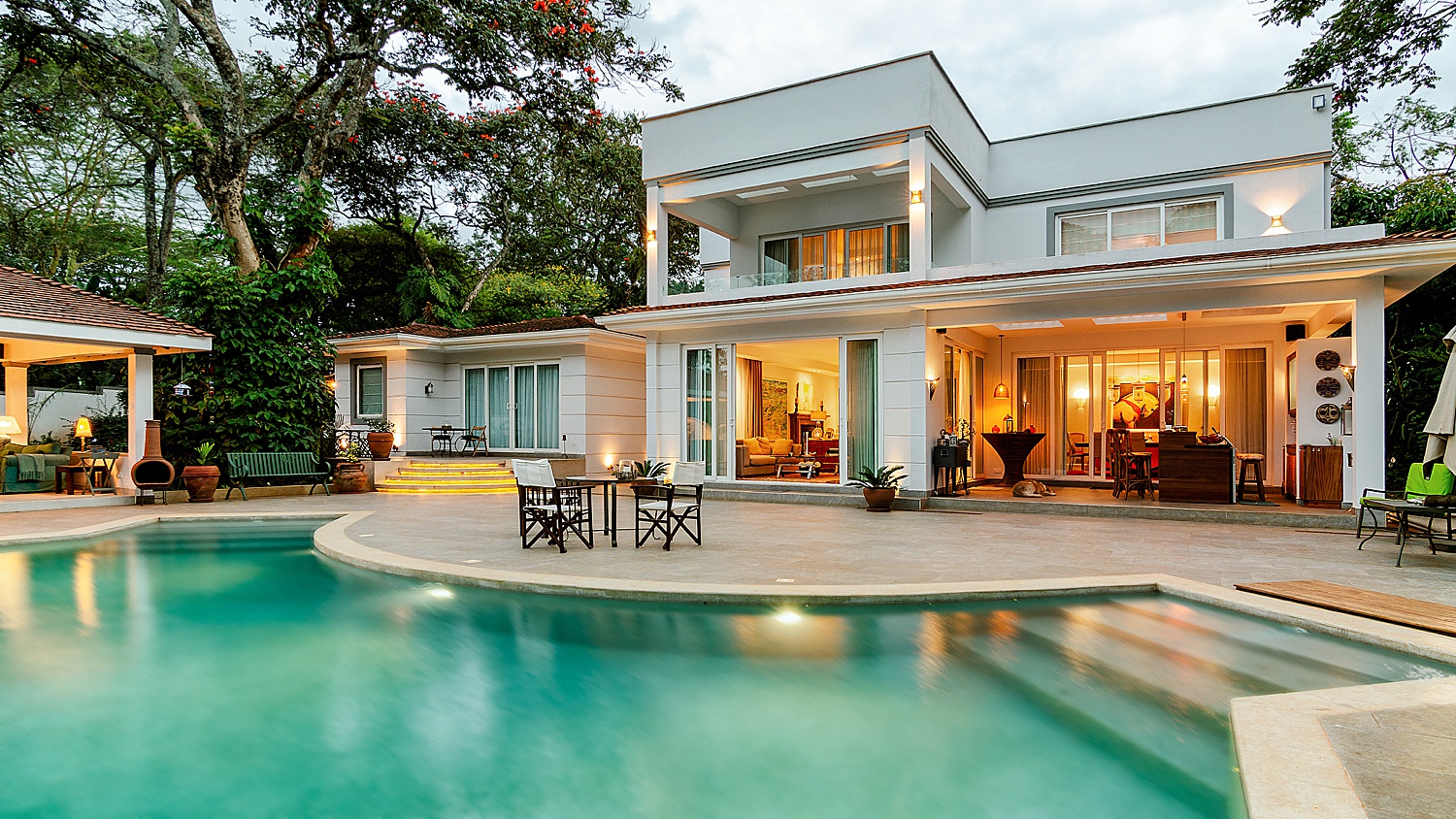 Running your own business is super hard work. What are the biggest challenges you face as an architectural photographer working in Africa.

Super hard is the right term actually. The number one hurdle I face is trying to get architects to see the value that professional architectural photography brings to their business.

Surprisingly though, I have found it easier to go with interior designers than with architects – but I have started focusing on the young architectural firms in Nairobi. They're a generation that understands the need for good imagery for their work and that it's also a way of standing out from the crowd and the well-established firms.
That is an excellent course of action. I've actually heard Mike Kelley give the same pointer for photographers looking to grow their client base. When you create a relationship with an architect or designer who is in the early stages of their career, you have the opportunity to grow together and have a client for life!
One of the most common topics I hear photographers asking about is licensing. What's it like licensing photographs and bidding jobs in Kenya?
Whoa! Such a pain! You'd think it gets better with time but it doesn't. I've now resulted to lumping up my licensing fees within my day rates and post-processing rates while retaining license-related clauses in my invoices and contracts. I believe that it is our duty to untiringly educate our clients on licensing, no matter how futile it seems. Eventually, it will catch on and the more your clients know about it as a standard industry practice, the faster they embrace it.

You photograph a wide variety of subjects, from Nairobi's hospitals to boutique hotels. What's your favorite niche to photograph?
My favorite is corporate spaces. Architects and interior designers tend to outdo themselves in these types of spaces. Plus they're a lot more available to shoot.

I'm also looking to build a more diverse hospitality clientele. Apart from offering a greater opportunity for travel, each facility offers a diverse and challenging array of spaces – from the hotel suites to public spaces, interior, and exterior.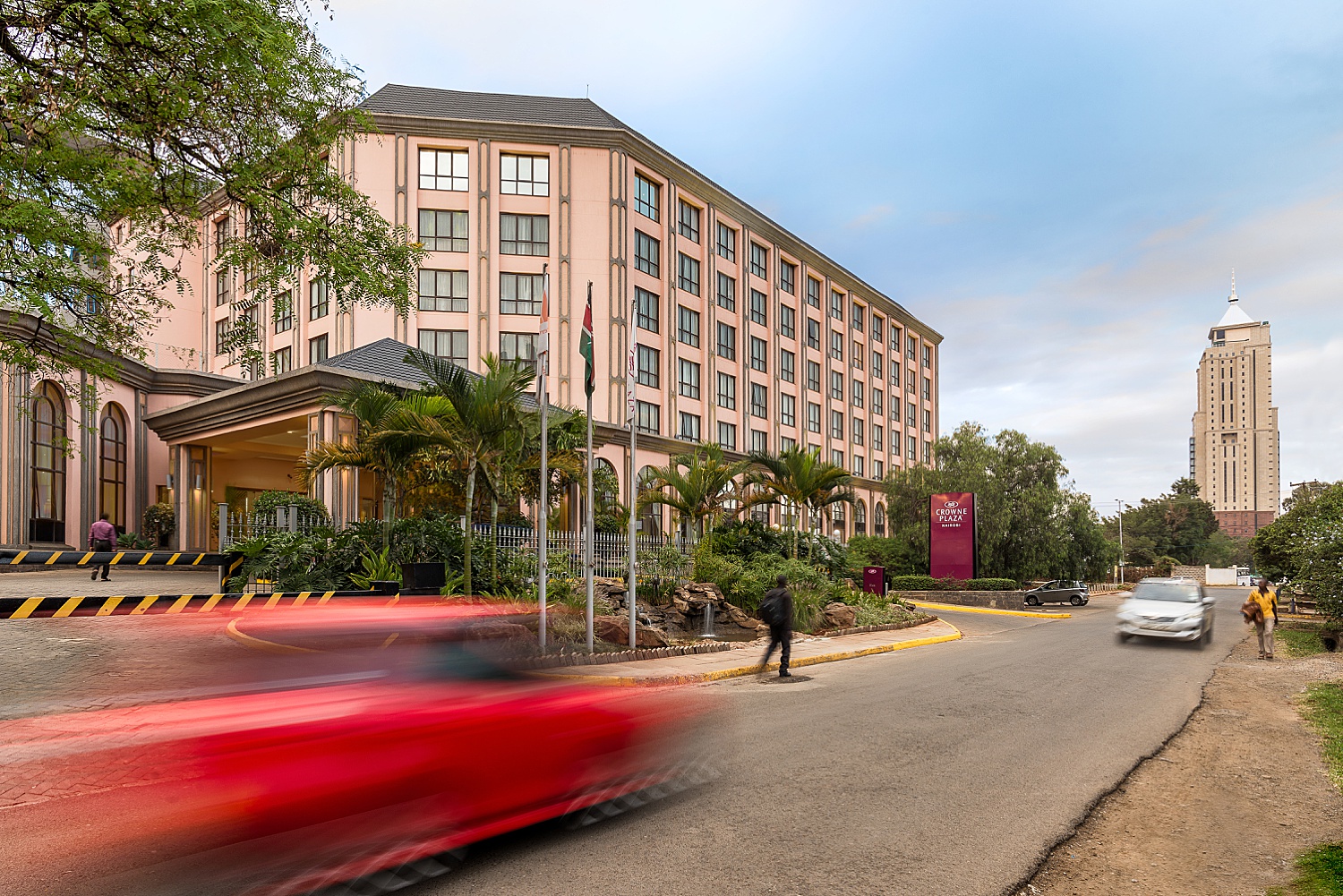 You shoot some really cool personal projects. Your blog has wallpapers for folks to download, half night / half day composites, and awesome landscape photos. How do your personal projects lend themselves to your architectural work?
Thanks for the compliments. I was shooting the landscapes before I was shooting architecture so these have a special place in my heart. I'm the introvert type so being out in nature has me all kinds of excited, so if you bring my camera into the picture (pun intended) that's a winning combination for me.
Landscapes are way of making sure I'm shooting around the clock, all year round. When I'm not shooting and editing architecture, I'm shooting and editing landscapes. They help sharpen my understanding of light and composition while according me the privilege of being "out there." They also allow me to explore different post-processing techniques including one of my current favorite, compositing.
With these personal projects, I don't have deadlines or client expectations which means I can take my time to experiment on new techniques on and off the field. Then when it comes to architecture, I have all my processes figured out before I head out for an assignment.
They're also my way of being in control of what and how I shoot. That way, I get to slowly develop my own style as I develop a loaded portfolio of the other bit of work I love shooting. If I can sell prints along the way, that's a win.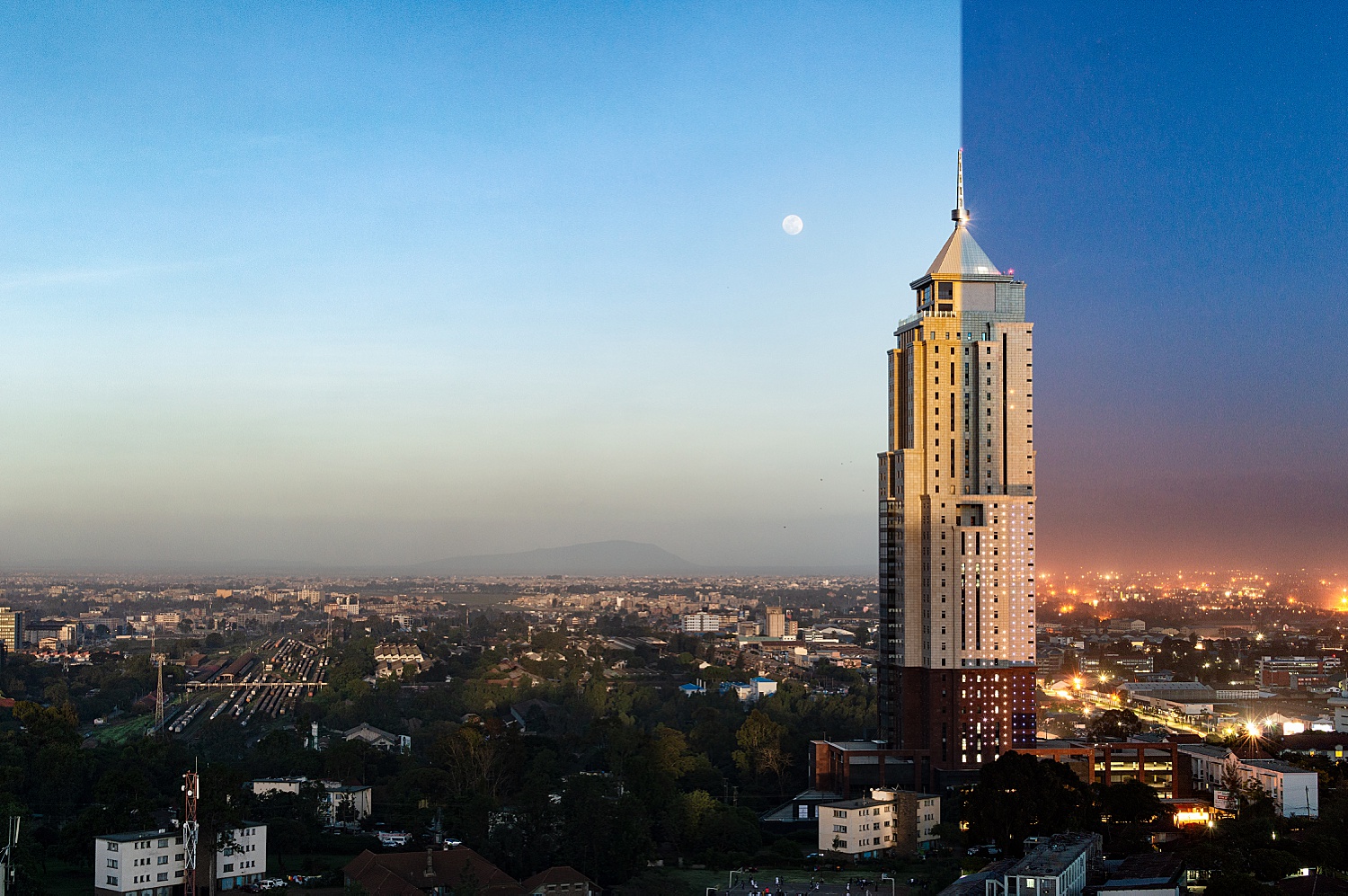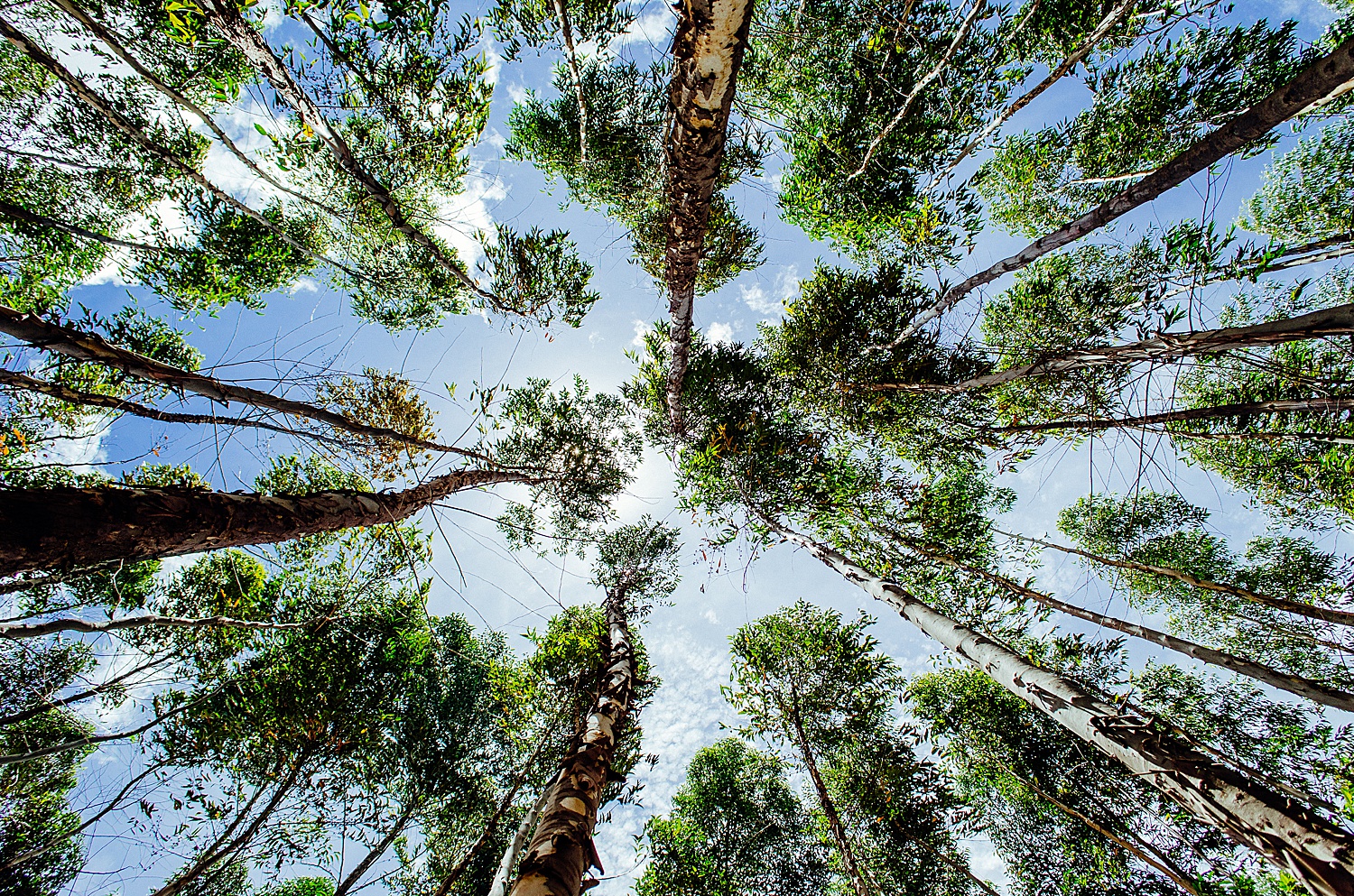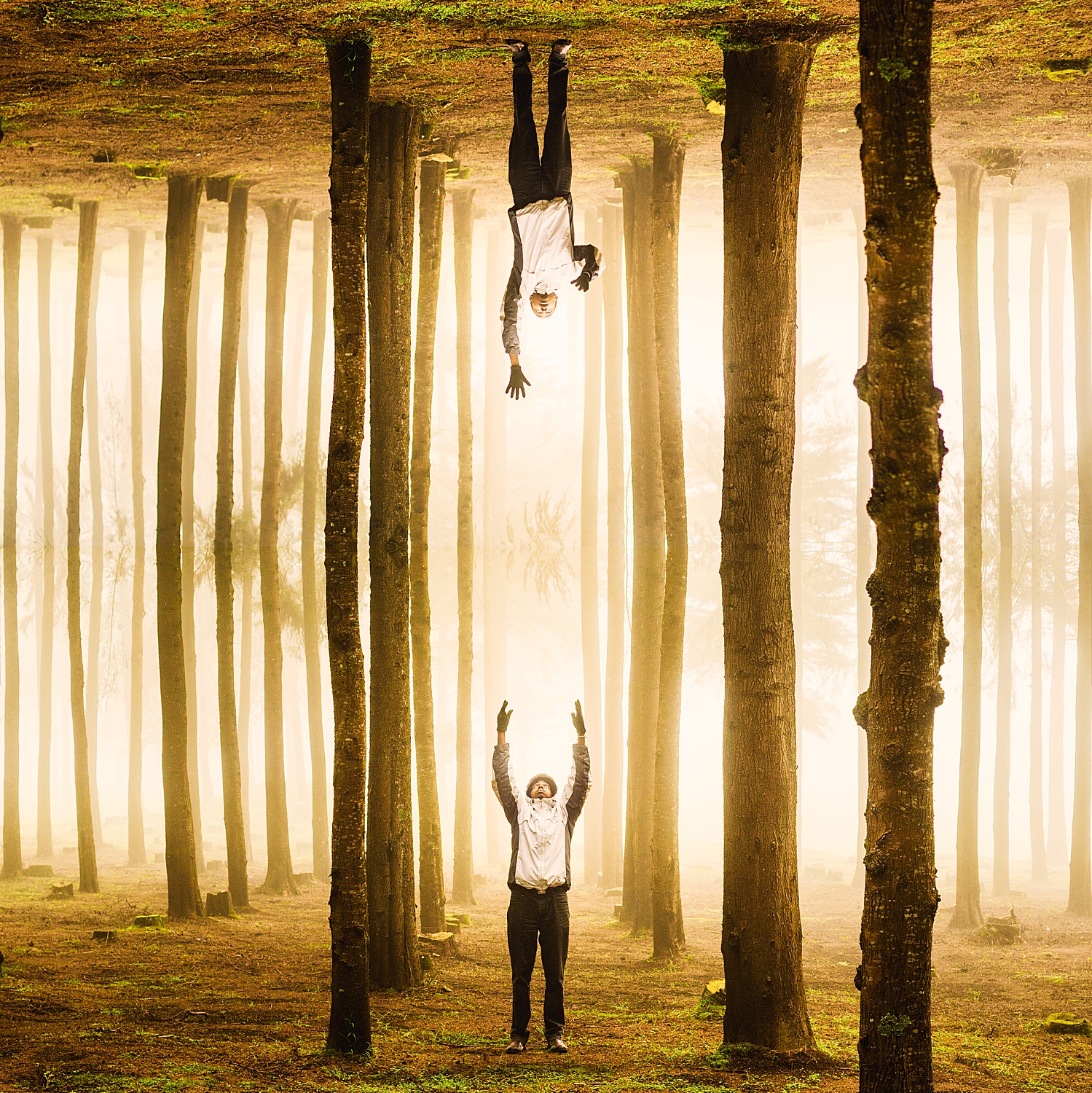 I was watching a video of you putting your tripod in some risky spots, and you were telling me about the difficulty of your shoot at Rosslyn House, with having to shoot while being mindful of the full house the homeowners had. Tell me about the craziest or most interesting shoot in your career.
I don't know if I've been in the industry long enough to record some crazy experiences yet. I don't even hope to tell such a story any time soon.
The craziest story isn't shoot-related but data-related. I lost all the work I'd made between 2013 and 2016.
I had only saved them on this hard drive which I ended up losing. After that incident, I always have my data on 2 to 4 locations at any given time: on my memory cards following the shoot, on my workstation during the edit, on my cloud backup service, and on a portable hard drive. Lesson learned.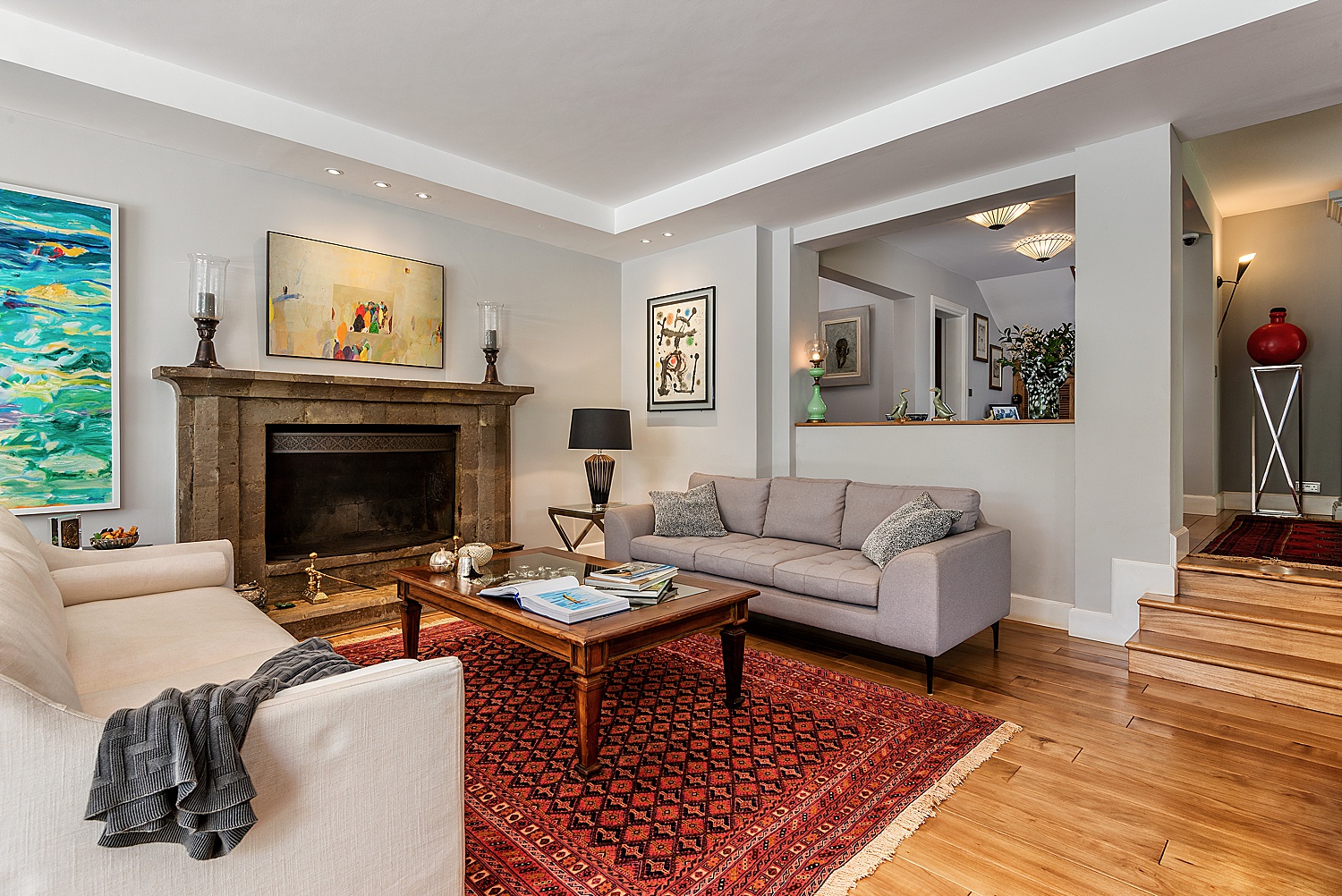 What is one skill or technique you've recently started implementing in your work that has been a big game changer for you?
I have two.

Shooting tethered from my iPad has to be up there. I can trigger and review my compositions away from my camera set-up so I don't have to go back to the camera with every shot. That means I can work faster on the field and I'm able to make more images whether or not I have an assistant.
I'm also incorporating strobes a bit more in my workflow. The lights help bring out the real clean colors of the furniture and materials while adding a bit more depth and drama to otherwise drab spaces.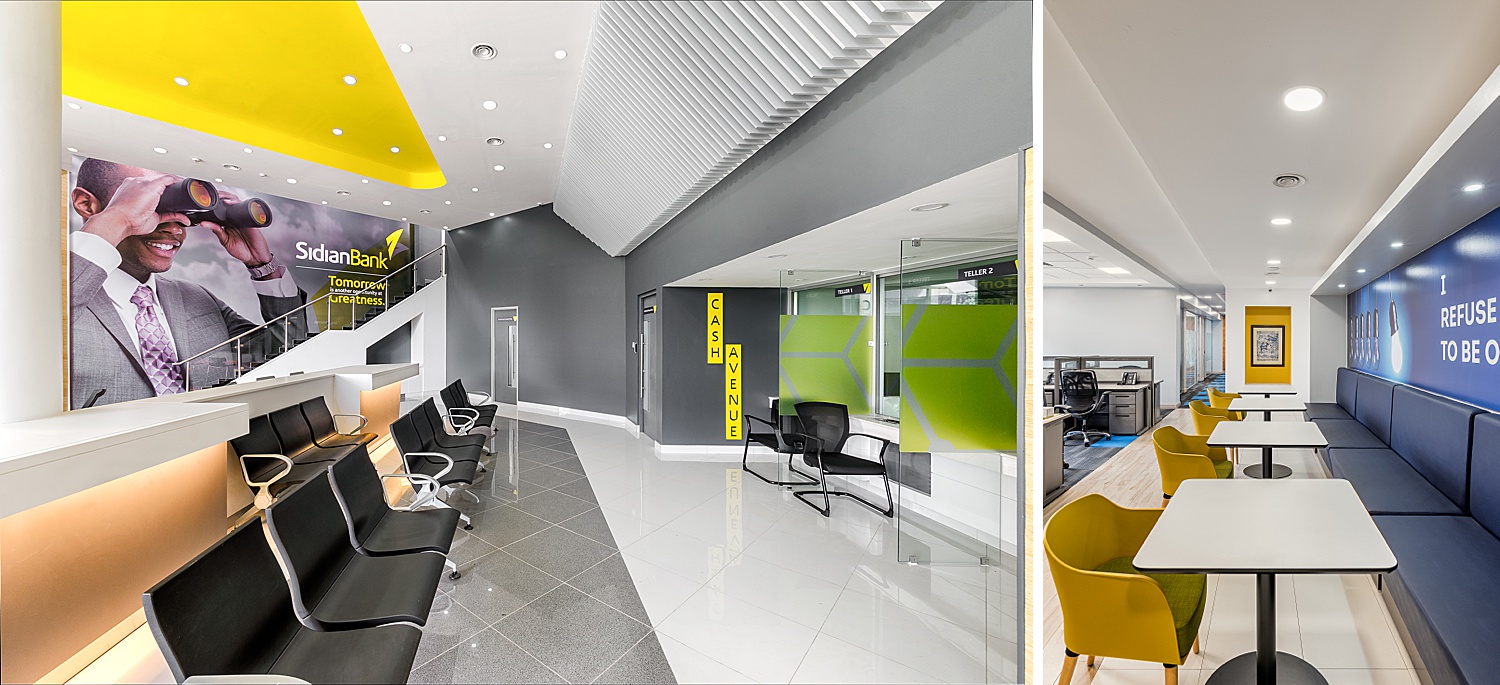 Do you have any words of wisdom for new photographers trying to make their way in the world of architecture photography?
Quite a bit on this.

Familiarize yourself with the industry standards. Scour through articles on Dwell or Architectural Digest and see what is on display, because that's the quality of work we should be aspiring to churn out.

Keep your day job! But seriously, keep your current source of regular income as you perfect your photography in the evenings, days off, and weekends. The current trend of buying a camera and starting a business leaves many a frustrated newbie because the money isn't trickling in as fast as you'd hoped, due to a myriad of factors.

Bide your time. Being a master takes years of hard work and failure, which are the building blocks of a long and successful career. It teaches you how to deal with people and to develop your skill set to be able to offer something unique to the market.

Work under a local photographer you admire. Ask to tag along for shoots and editing sessions because that is where you get to see the full process first-hand. Don't just follow them on social media and like their stuff. Hound them with questions about technique and be specific about what you want to learn, and not "what camera did you use for this shot?" Yes, there may be loads of free stuff on YouTube, but you have to go out and shoot when you watch them, otherwise, it'll end up being just entertainment if you don't practice.

Lastly, join a photographers' association or form a collective with like-minded creatives. That way, you get to sharpen each other and grow together which means the entire industry gets to grow. Therefore, the cake is suddenly big enough for us to share because there's more awareness about the importance of professional photography.
A huge thank you to Mutahi Chiira for sharing his tale and business practices with us here at Architectural Photography Almanac. It's always a pleasure to get a look into the careers of photographers from around the globe. Mutahi has a great span of work which you can see on his website, and some pretty awesome Instagram stories where you can get a look into the world of Kenyan architecture photography.