A Look Inside Nikolas Strugar's 2020 Gold Coast Open House Films
Commentary
Last weekend, in Gold Coast (Australia), we had the Open House and coincidently, it was the same weekend as the Open House New York and Chicago programs as well. I love the Open House programs as it gives you access to a lot of impressive buildings that generally wouldn't be open to the general public.
Due to the COVID restrictions, many events have either been postponed, canceled or taken wholly online and Gold Coast Open House opted for a virtual tour. As part of their virtual tour, they commissioned a series of short films that highlighted some of the more poignant architecture in Gold Coast.
Back in July, I had interviewed, Brisbane based architectural filmmaker, Nikolas Strugar. Nik had created six out of the nine Armchair Video Tour films for the Gold Coast Open House program. Earlier, this week, I had the opportunity to talk to Nik about this project as I was intrigued with some of the creative choices he had made and I was curious to hear his reasoning behind it.
Personally, there were a few key themes from all the films that had resonated with me which made the series exceptional in contrast to other "architectural films" out there that purport architecture through overindulgence of gimmickry.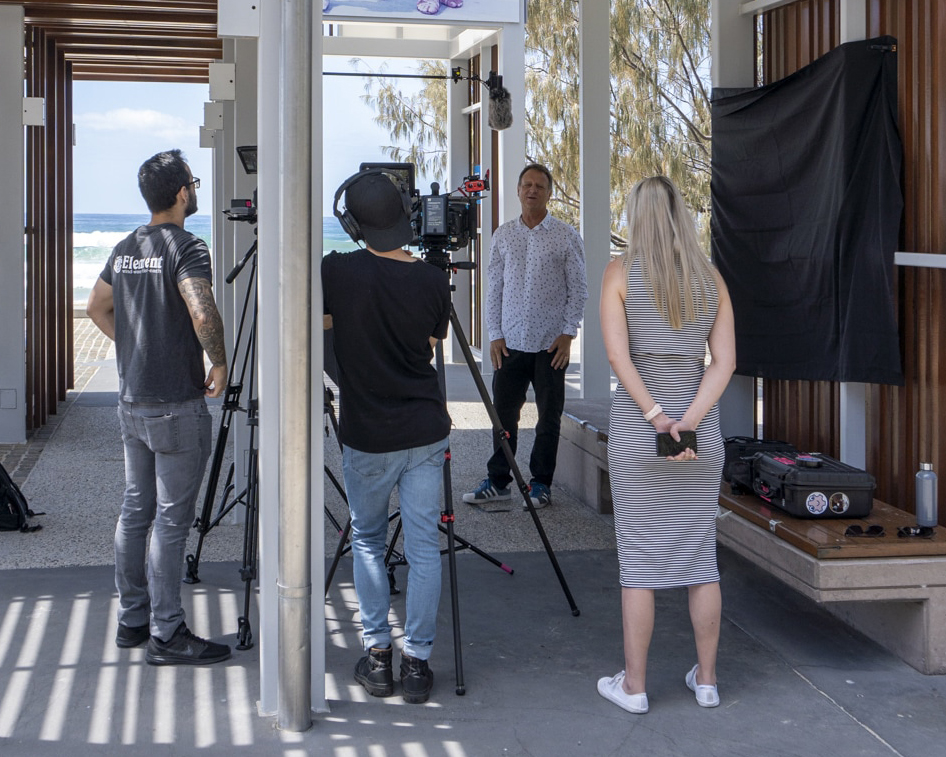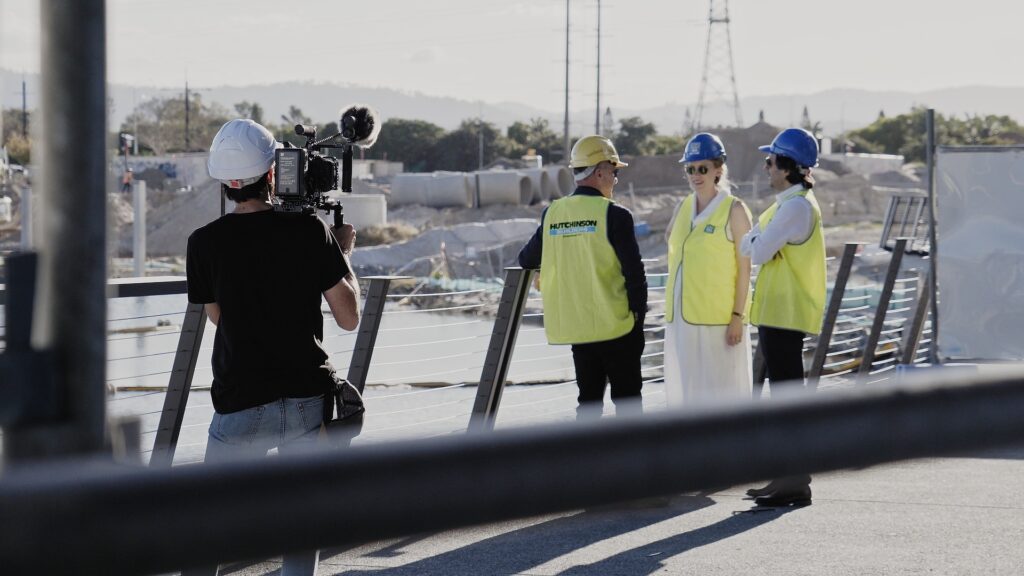 Firstly, the compositional elements in the films were very architectural that one would expect from a disciplined architectural photographer. Furthermore, the films composed of clips that were locked off in other words, static. The static perspective allows one to appreciate the architectural elements or my favourite shadow play. These clips were complimented with hand-held (i.e. no gimbal), drone and slider movements to highlight specific details. Nik explained that in the Cove House by Justin Humphrey Architect, he used slider movements to highlight transparency and layering of the timber batten screens and garden spaces. He added that he finds that in his work, it is more beneficial to demonstrate intent rather creating movement because you can.
His comment reminded me of an interview between Roger Deakins and Charlie Rizek, a Steadicam operator on the film 1917. Rizek mentioned the overuse of gimbal, resulting in footage filled with gimmicks rather than being purposeful to match the narrative. I wholeheartedly agree with Rizek's sentiments because this is prevalent in both real estate and architectural videos. Rather than admiring the architecture, you are sitting through a roller coaster ride, wondering when the stomach-churning ride is going to end.
The film, The Spine, follows a project by COX Architecture at Griffith University, demonstrates the beauty in a slower-paced film. Furthermore, it also illustrates how much you can achieve with a minimal setup consisting of a camera on a tripod. In terms of colour grading, which is something Nik attends to in great detail, his approach is to present projects in colour that is true to life rather than overhyped and distracting from the imagery.
Finally, oral narration was an essential aspect of the project as it allowed the visual architecture to be more humanised. Architecture being a complex subject and simplifying the story whilst appealing to a broader audience, is the art of compelling storytelling. As part of Nik's pre-production meetings with the stakeholders from Open House Gold Coast and the individual architectural firms, they had an outline of what the critical messaging needed to be. During the actual shoot, Nik had worked with each of the firm's marketing team to formulate questions while keeping the interview unscripted. His background in audio engineering helped him edit and clean up the audio tracks and extracting the more salient points of the narration.
From my previous articles on AP Almanac, I am a huge proponent of exploring new mediums to tell the story of architecture. As demonstrated by Nik's work, architectural filmmaking is an exciting field to be part of and to be able to offer it in conjunction with one's photography services.
You can see more of Nikolas' work on his website and follow him on Instagram as well as check out his Vimeo account.