Once upon a time, whenever I'd watch a movie, I was focused on who the characters were and what the plot was about.
Now, I also look a lot at the cinematography, because if beautiful cinematography isn't a complementary course in filmmaking and learning about light that's going to help me with my interiors and architectural photography, I don't know what is.
If you're home for the holidays and have some downtime, here are a few gorgeous films on various streaming platforms for you to peruse over. The designs of the homes and the light interactions were one of the focal points and reasons for me to watch these films. There's also the story, obviously, but I couldn't help but notice that the interiors and the location of the house became a key subject matter along with some of the crazy plot twists!
In no particular order:
Windfall (2022)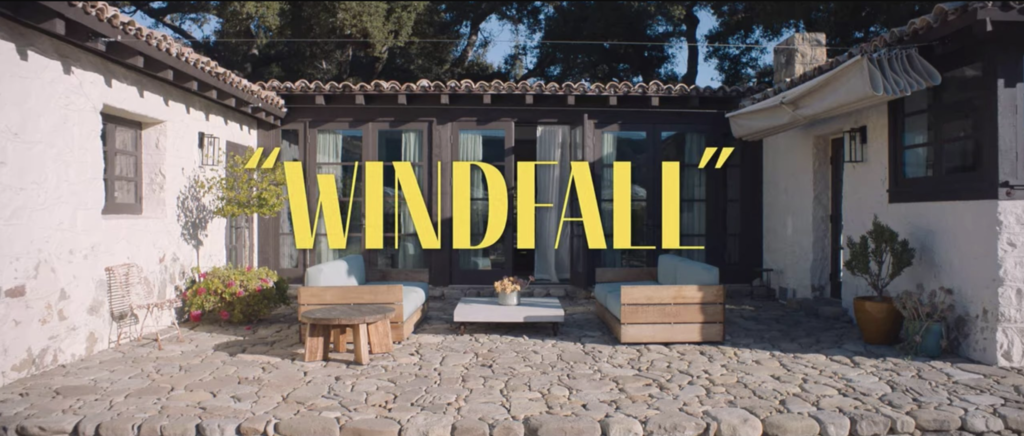 By far one of my favourite film-noir movies, Windfall opens with a luxurious vacation home (think Spanish hacienda meets luxury inn resort) set in the small city of Ojai, California, in an idyllic valley surrounded by the Topatopa Mountains. There is a long lingering shot of patio furniture with white billowing curtains setting some movement in the afternoon sun, with some ominous music reminiscent of something sinister up ahead… a home-invasion perhaps, of a smug tech billionaire's house? Then it pans along to show us the mansion's stone poolside, and a host of other things throughout the movie.
I don't want to give too much away, but essentially, since it is a burglary gone wrong, shots of the house (outdoor coffee table which a solid slab of concrete, pristine plaster walls, Spanish tiles, and abstract pottery everywhere) are key to translate the mood and to depict the social satire and neo-noir psychological thriller that this movie is about. It starts off slow but everything is beautifully set, and I couldn't help but think the whole setup is done with minimal lighting (at least, it appears to be). As someone who prefers natural light as much as possible, this film was a great case study in how there was a lot of ominous usage of the hot Californian sun, or a study in contrast with the characters' petulant quarreling against the natural light in the living room.
2. Blade Runner 2049 (2017) and Blade Runner (1982)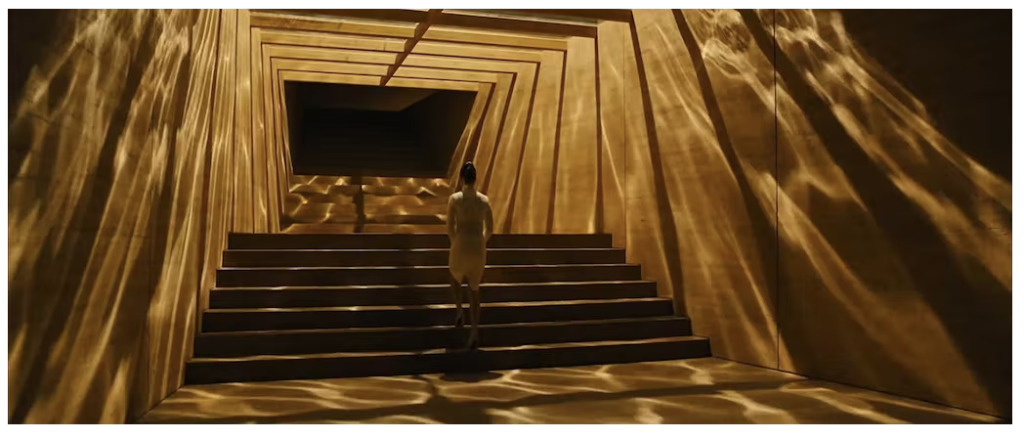 It's no surprise that a film about the dystopian future would use Brutalist architecture. You just have to look at the trailer stills to get an idea. However, while the intention of the directors of the 2049 version was to produce a film with heavy concrete design, there was controversy regarding this, as Brutalist architecture is meant to be more socialist and to provide an ideal dwelling, which conflicted with Blade Runner 2049's scenes with its capitalist society and scenes devoid of people. However, if you look at the trailer stills, an A for effort for trying?!
Blade Runner 1982 version though, gets the thumbs up for architecture and design by architects, as the setting for the film's climactic fight scene was L.A.'s Bradbury Building, an 1893 Italian Renaissance Revival landmark.
3. Parasite (2019)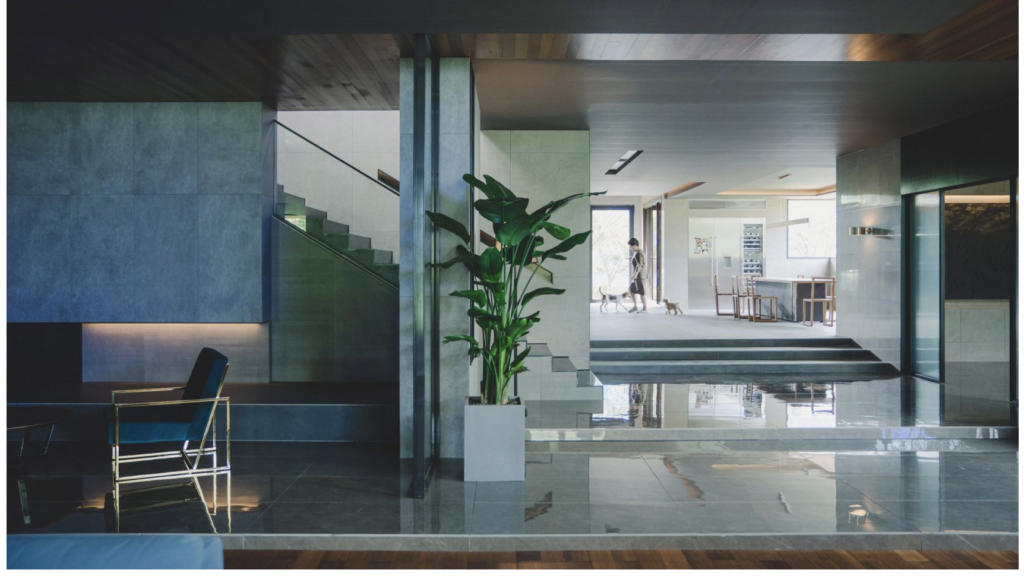 The house in Parasite, which was supposed to be designed by an architect in the story, wasn't a specific house per se, but a series of sets built by the production designer who took inspiration from a lot of architects' work, specifically from minimalistic, modern houses with great space arrangement, as per Dezeen. A flat roof, large expanses of glass, and minimal furnishings inside spells modernism cues all over that sets the tone for the aesthetic of the house.
Since it was a series of sets, the priority, in this case, was framing the shots, as per the set designer. Safe to say, no bad angles! Reliance on natural light, among other things, kept this "house" looking very realistic.
This film is rich with metaphors and symbolism, and the staircase is one of the key visual elements of this film that plays a central role in this regard. One of the best scenes in this movie shows how the neighbourhoods gradually change from peaceful and airy to densely populated and suffocating, as the camera pans from top to bottom. Elevation is used to show class structure. There are hidden basements in the house, a secret bunker, a secret passage – I have to say very brutalist design and architecture almost, and needless to say, a lot of action and stories take place within their confines. One can almost say that the "house" is a subtle character in the film, because its architecture and design illustrate how this affects the hierarchy of society. The attention to detail and the way the lighting was used throughout the film amidst the characters were just some of the reasons for me to consider this film as an emotional, well-designed visual masterpiece. I mean, it did win an Oscar for Best Picture, so…
4. Squid Game (2022)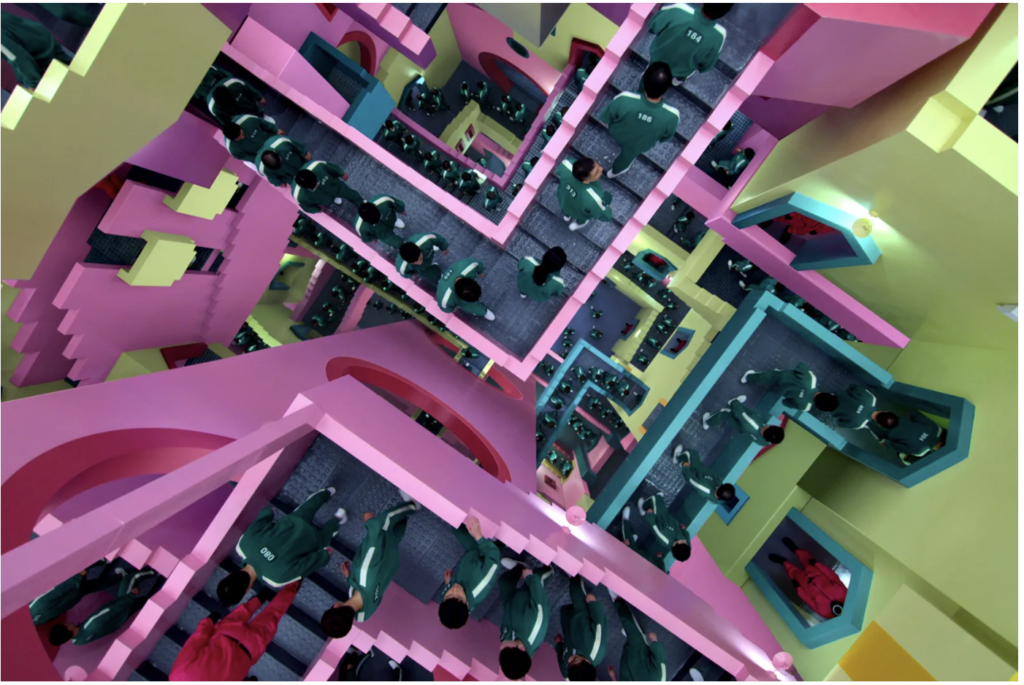 One doesn't have to look far to notice that the stairs in Squid Game were inspired by the artist M.C. Escher's famous Relativity lithograph, which the director also acknowledged. However, when you look at the colours, I'm going to say that they may have been influenced by Bofill's legendary housing complex, La Muralla Roja as well – especially with the bright pop of colours and the spatial geometry altogether.
5. Grand Budapest Hotel (2014)
Probably not on a streaming platform, so honourable mention it is!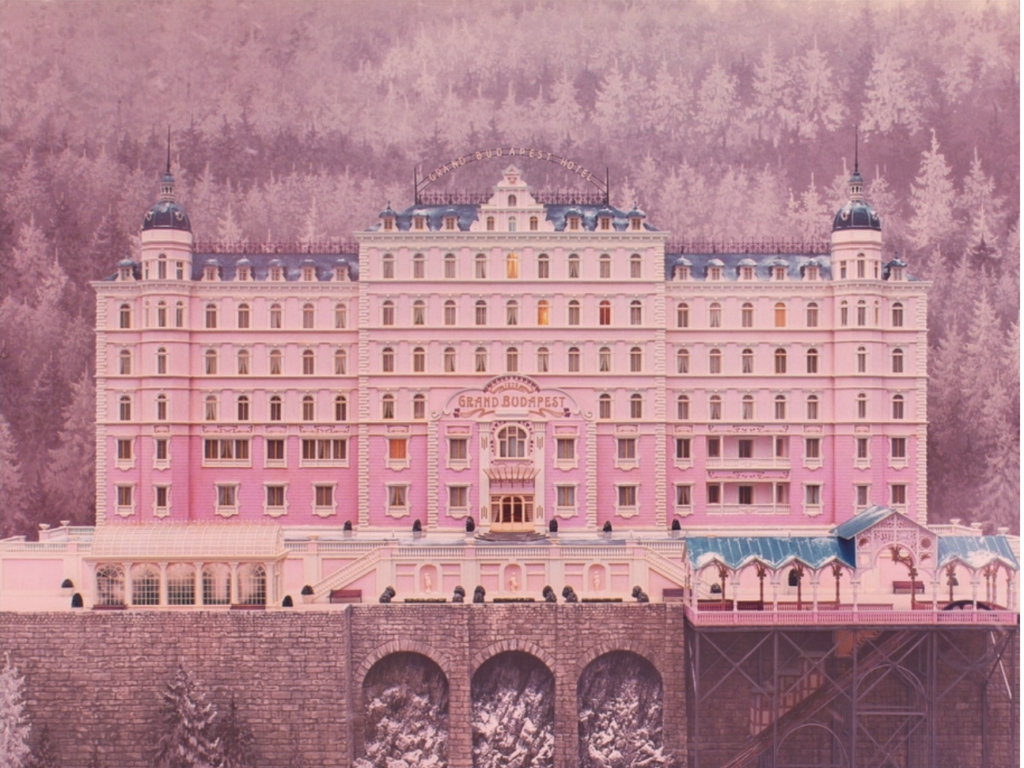 A feast for the eyes by the king of symmetry that is Wes Anderson, but if you're an architectural photographer he obviously needs no introduction. Can you imagine one-point perspective shots on such sets?! This particular film has an Eastern European influence through Art Nouveau and Art Deco designs, as noted by the bright candy colour palettes as well as the vintage feel of the props and paintings. While it's no secret that the exteriors were filmed with the help of miniature handmade models, the interior design of the hotel, especially the elevator scene with the lighting and design, made me wonder how I would light the same particular scenes, as most of his scenes have a very balanced feel of lighting, probably no accident to match his composition and framing.
There are a plethora of other movies out there with more key architecture and design influences that I'm sure would provide for interesting photography cases, and I've only touched some of the basic recent ones that I've watched. I'd love to hear from you if you have any comments and additions, until then happy holidays and a wonderful new year ahead!