Announcing The Second Annual APAlmanac Architectural Photography Competition
APA Awards
Back for a second year, we are so excited to launch our annual photography competition again! The first year was a resounding success and we have improved and tweaked for an even better experience for our entrants this time around. We look forward to welcoming everyone to the best photography competition on the internet for the second year in a row.
Given the unique criteria by which architectural photography must be created, it must be judged with a critical eye. I have long felt that the majority of architectural photography contests—whether based on the web or not, have not done the best job of accurately judging architectural photography. With vague direction, opaque judging criteria, or a lack of interest in the participation of real working architectural photographers, it seems so many of these contests are not fully serving the interests of the community.
There is no doubt that architectural photography is a unique genre, requiring a trained eye and attention to detail to capture our subject of choice from a technical, emotional, and artistic point of view. The best architectural photographs not only accurately capture the physical qualities of a structure, but are able to communicate a sense of place, trigger an emotional response from the viewer, and have the power to serve and even elevate the careers of those who commission architectural photography.
The second annual Architectural Photography Almanac competition seeks to create a contest for and by architectural photographers, judged by professionals working in the fields of architecture, publishing, and museum curation.
Categories, Prizes, and Judging Criteria
Photo contests can be intimidating if you don't have a massive back catalog of images to choose from, or you haven't been working long enough to have photographed the projects you feel exhibit your complete skillset. So we're announcing an 'Early Career and Emerging Talent' award, designed for architecture photographers and students who have five years or less of experience in the genre. Submit your three best images that exemplify who you are as a photographer—your style, your technical skills, your interpretation of architecture. For more information and to enter this category, click here.
The photo of the year award will be given to a photographer's image that shows architecture masterfully photographed; a single image capable of telling a story about a project, its sense of place, and design intent.
We all know that one image has the ability to go viral and make or break not only a photographer's career, but also an architect's. With the speed at which today's internet and social media move, it's more important than ever to be able to create arresting images that grab attention and tell a story in seconds. The winner and runners-up to this contest will be the image that not only define a project, but are those special images that are committed to memory forever as soon as we see them. For more information and to enter this category, click here.
Anyone with a little luck on their side can create a single incredible image, but to consistently create incredible images for their clients over the course of a day or more at an individual project site is one of the most valuable skills a photographer can have. The Project of the Year award is our biggest award and the top prizes will go to the photographers who are able to not only create an amazing photo, but create a stunning set of images of a single subject. As architecture and interior photographers are hired to create not just one image, but many images of individual architectural projects, the winner will demonstrate an ability to consistently create images of the highest quality. For this award, photographers will be asked to submit 5-7 images of a single project or subject which will be judged on criteria such as technical ability, composition, consistency of editing, color, and lighting, and overall impression: how well does the set communicate the story of a project? For more information and to enter this category, click here.
Trophies
The winners and runners-up in each category will receive one of our custom engraved, architect-designed trophies with their name and the title of the award etched into the surface. We have received a few prototype awards which can be seen here: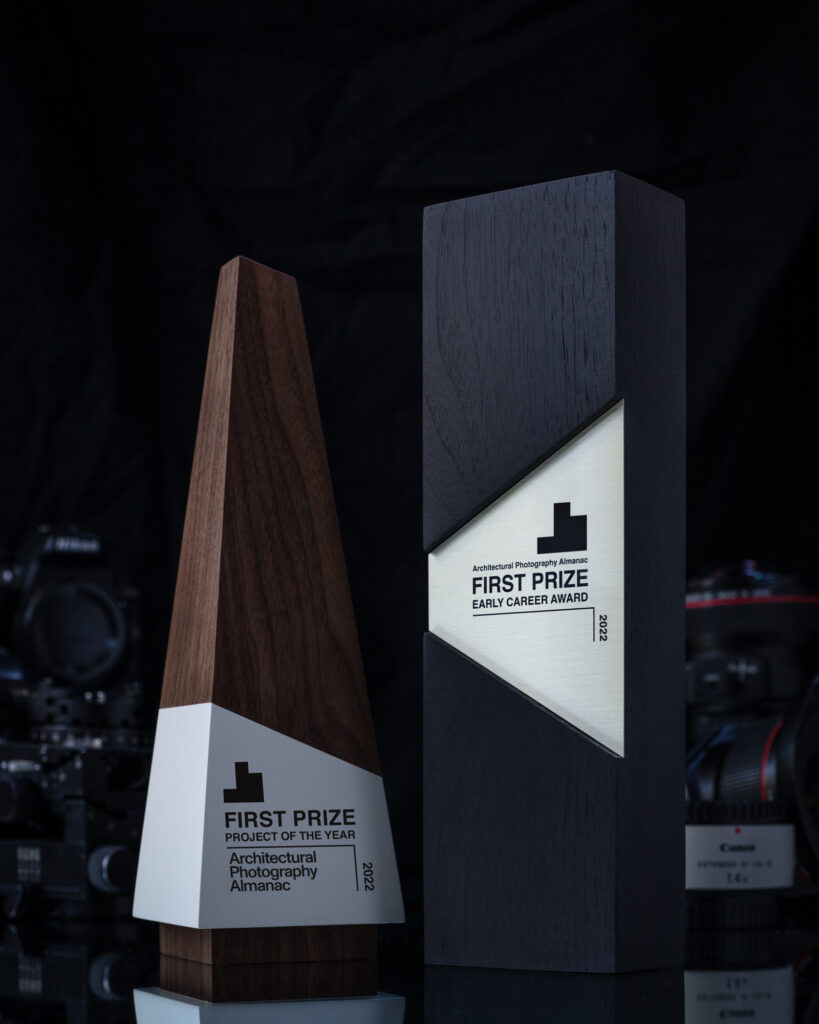 Judges
As this is a competition for architectural photography, judges have been hand-picked from a wide range of professions related to the architecture and interior fields. Each judge is paid for their time and will be required to write about how they arrived at their choices.
The judging process will be anonymous and transparent; all EXIF and associated information will be stripped from each photograph before they are presented to the judges. Our judging panel consists of five wonderfully talented, experienced, and connected professionals:
Lucas Blair Simpson, Senior Producer / Photographer at Skidmore, Owings & Merrill (SOM)
Lucas Blair Simpson is the senior producer and photographer at Skidmore, Owings & Merrill, one of the largest and most storied architecture firms on the planet. Lucas works directly with the firm and other photographers not only to photograph SOM projects himself, but to commission specific photographers to capture SOM projects all across the globe. Lucas' experience regularly working with photographing landmark architecture and high-level photographers brings invaluable experience to our competition judging.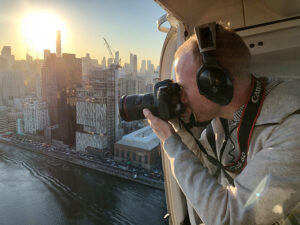 Suzy Annetta, Founder, Design Anthology
Suzy Annetta is the founder of Design Anthology, Asia's premier English-language interiors, design, and architecture magazine. A career that started in textiles started Suzy down a path which led to her creating her own design empire after Suzy became a bit disillusioned with her local design magazines. In an effort to create something new, she founded Design Anthology, which has commissioned photographers all around the world to contribute to one of the most refined publications in existence.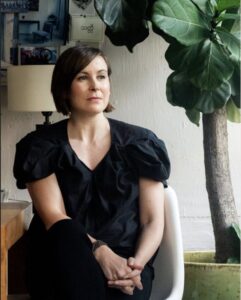 Celeste Bolte, founder of SALT Creative Agency
Celeste Bolte is a communications specialist working with top architecture and design firms across the UK and Europe.
Celeste launched SALT in 2022 after 9+ years managing communications for design studios and architecture practices in Australia and the United Kingdom.
Celeste is a seasoned presenter and writer, and has partnered with Never Too Small, the Museum of Architecture, and the London Festival of Architecture on sold-out events, a YouTube series, and workshops about the importance of communications in the design industry. Her in-depth knowledge of communications for designers sees her regularly invited to be a guest on podcasts and panel discussions.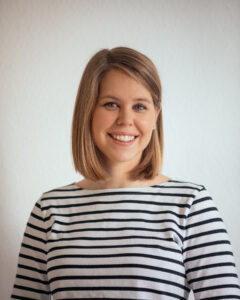 Mario Depicolzuane, founder Studio8585 and CREATIVE.VOYAGE
Mario Depicolzuane is an art director and graphic designer from Croatia, currently based between Copenhagen and Zagreb. He began his career working for a design agency Bunch in Zagreb, after which he started his independent creative practice in 2013. From 2015 to 2017, he worked as a lead designer and art director for Kinfolk and Ouur Media in Copenhagen.
Studio8585 is his creative practice dedicated to producing elegant and impactful solutions by utilizing graphic design, art direction, and creative consulting. Clients include Kinfolk, MENU, SPACE10, Harvard GSD, Alium, TRNK, LG Electronics, Ouur Collection, The Poster Club, Pepper, New World Development, and The Audo.
Mario's work has been exhibited internationally, published in esteemed design publications and magazines, and has won several design awards. In 2018, he founded CREATIVE.VOYAGE, an educational platform with a mission to help creative professionals level up and a home of the Creative Voyage Podcast he produces and hosts.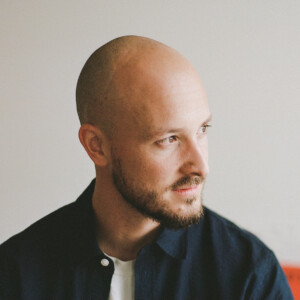 Stewart Hicks, Professor, Filmmaker, Author
Stewart Hicks is an architectural design educator that leads design studios and lecture courses as an Associate Professor in the School of Architecture at the University of Illinois at Chicago. He also serves as an Associate Dean in the College of Architecture, Design, and the Arts and is the co-founder of the practice Design With Company.
Stewart is the founder of one of the most prolific architecture YouTube channels on the internet, where he regularly shares his insight with his audiences on topics such as photography, filmmaking, and architectural theory. He has also been a regular contributor to ArchDaily.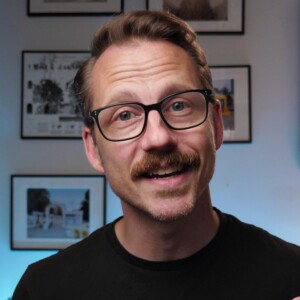 How To Enter:
Find specific entry information for each contest category on their respective pages. Those pages can be found here:
FAQ
When does the contest open and close?
The contest(s) are open and accepting submissions from November 14th, 2022, and will close December 31st, 11:59PM Pacific Time, 2022.
Is there a time limit on when the photos should have been taken?
For the project of the year and photo of the year categories, photos should be created during the year 2022. We want to see fresh work, and we want to see what our community has been up to in the last year.
For the emerging talent contest, there is no time limit on when the photos should have been taken, as long as they have been in the last five years.
Can I enter more than once?
Yes, enter each contest as many times as you'd like.
How did you arrive at the contest fees?
As APAlmanac grows, we have to figure out a way to generate income to keep the site up and running. Server and hosting costs, web design costs, writer costs, and general overhead are wildly expensive. Funds from these contests will go to:
Supporting APAlmanac, which is certainly the only advertisement-free website on the internet devoted solely to supporting architecture and interiors photographers by showcasing and standing up for our work.
Paying the judges
Paying for the cash prizes
Paying for the contest infrastructure (plugins, coding, web support)
In order to keep the website as open, transparent, and honest as possible, we've declined advertising revenue and sponsored posts. This contest is our way of not only keeping the site afloat, but designing a competition run by and for photographers that works to showcase the best talent given the constraints and nuances surrounding the genre. In addition, we understand that architectural photography talent should be fostered and encouraged, and our generous prizes for the winners will continue to ensure that architectural photographers can re-invest in their talent and craft.
How were the judges selected?
We tried to select a range of judges that accurately reflected the people who would be looking at and buying architectural photography. From magazine and book editors to photography managers at the largest architectural firms in the world, it was important that we didn't just have a self-congratulating contest of photographers judging photographers, a system that has been done before and as far as we are concerned is completely broken. All of our judges have significant experience dealing with architectural photography in editorial and commercial contexts, and are in positions where they are responsible for commissioning thousands of images per year, collectively assigning well into the millions of dollars of work on an annual basis.
Are there bits of legalese I should be aware of?
Yes. The terms and conditions for the contest can be found here.
I hate photo contests and think they're a scam, how is this any different?
We agree with you and that's why we created this contest. We promise that this is unlike every other architectural photography contest in that we've actually tried to select judges and criteria that matter to architectural photographers. No Instagram famous judges here; just real working photo buyers and clients who share their thoughts on why they selected the winners and the process they arrived at to get there. We took months to select and curate judges based on their history of commissioning architectural photographers, curating exhibits featuring architectural photography, and publishing books and magazines focused on architectural photography.
Entry fees go to supporting a resource and community that benefits all architectural photographers through sharing business practices, discourse on copyright and licensing, equipment, theory, and positively promoting the best work in our genre with weekly features and interviews, pulling together photographers from all corners of the world. APAlmanac is proud to provide full transparency for its contest: you know who is judging, who is hosting, the judging criteria, and what the contest is supporting. No other architectural photography competition can claim the same.