Join Mike Kelley and Simon Devitt in Finland For a One-Of-a-Kind Workshop
Uncategorized
In August 2023, Mike Kelley and Simon Devitt will host an exclusive workshop deep in Finland's Archipelago National Park at the world-renowned and self-built Project Archipelago. Designed and built by Aleksi Hautamaki, founder of Bond Creative, it is located in some of the world's most pristine wilderness surrounded by the placid blue waters of the Baltic Sea. Join us for two days as we practice architectural photography, enjoy discussions on theory, business, and craft, and of course enjoy the facilities on hand which include a naturally formed wood-fired hot tub, Finnish sauna with incredible views, cooking and dining facilities, and inspiring nature around every corner.
Students will stay at the luxurious Hotel ÖRÖ, an historic hotel situated just a 15 minute boat ride from Project Archipelago, accessible only by boat. Once a fortress and barracks for the Finnish army, the Örö fortress island has been a closed military area for over a hundred years until it was re-opened on a limited basis in 2014. On the island and within the hotel you will find and experience the history of Finland's coastal defense, from the days of Tsarist Russia until the present day. The island's main sights include the well preserved barracks, heavy Obuhov guns, defense posts and fortifications from various eras. Thanks to its history as a closed fortress island, Örö has evolved into one of Southern Finland's most well-preserved and untouched areas, full of threatened species and habitat types not seen anywhere else on earth.
Tentative Workshop Schedule
Workshop dates:
August 20-22, 2023 – SOLD OUT
August 24-26, 2023 – SOLD OUT
Day one: Transportation from Helsinki to Örö. Transportation will begin in the morning from Helsinki, and you will be shuttled to Archipelago National Park, a ~two hour drive away, where a ferry will await to shuttle you to a hotel on the fortress island of Örö.
We'll check into the hotel, enjoy lunch on Örö, and experience the island before heading to Project Ö, a 15 minute boat ride from Örö.
That afternoon, we'll explore our subject before dinner under the stars, northern lights, or stormy skies of Finland – whatever the weather decides to do that day, in a glass-enclosed jewelbox of a dining room overlooking the calm waters and skerries of the Finnish Baltic Sea. Dinner will feature food prepared tableside, a locally caught fish or meat dish, with plants and herbs grown nearby, with drinks and dessert.
At dinner, we can discuss the business and craft of architectural photography before heading back to Örö by boat.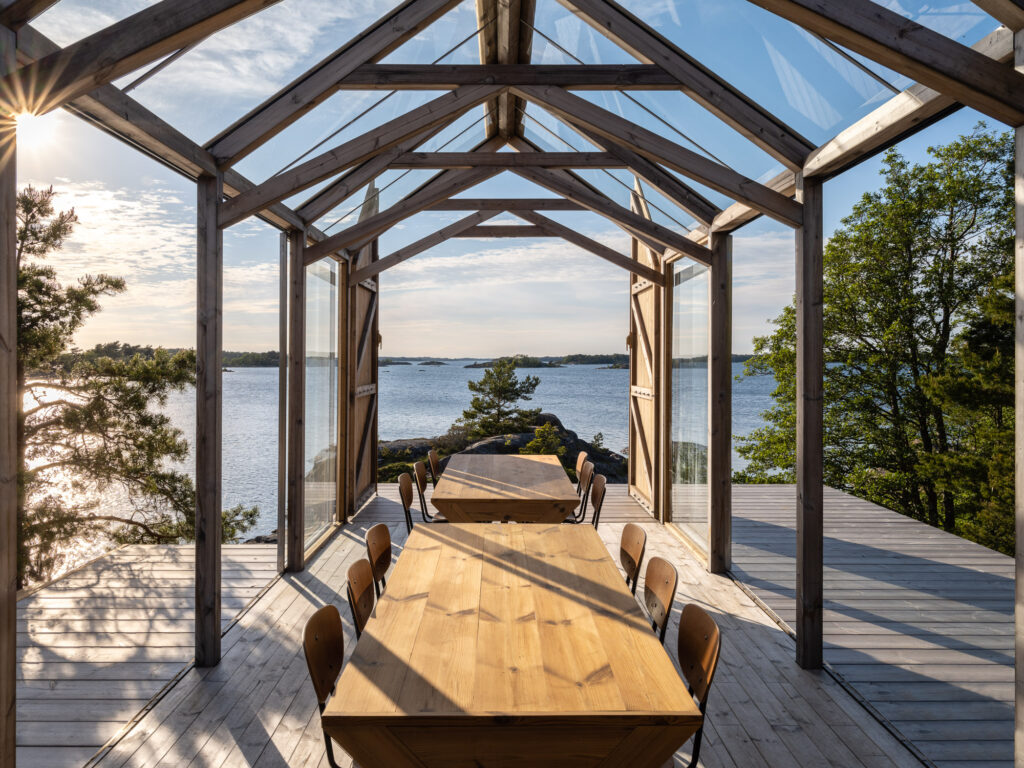 Day two: An early morning pickup will take you back to Project Archipelago for a full day of photography education, where you'll spend the day under the guidance of Mike Kelley and Simon Devitt photographing the island. Both photographers bring a unique approach to their craft and can share their experiences and techniques, as well as guidance and feedback on your work.
After sunset, another beautiful dinner, followed by the chance to enjoy the facilities at Project Ö, including a Finnish sauna and wood-fired hot tub. Lastly, join us in the time-honored tradition in Finland of jumping into the cold and refreshing sea after a hot sauna session. Who knows when we'll get back to the hotel  – whenever we collectively decide we're done having one of the most unforgettable experiences of our lives.
Day three: breakfast at the hotel, before a mid-morning shuttle back to Helsinki (or stay as long as you like – if you'd like to enjoy additional time on the island of Örö, which is a destination in itself, we are happy to discuss). You may not want to hurry back to the bustle of city life, so we wouldn't blame you one bit…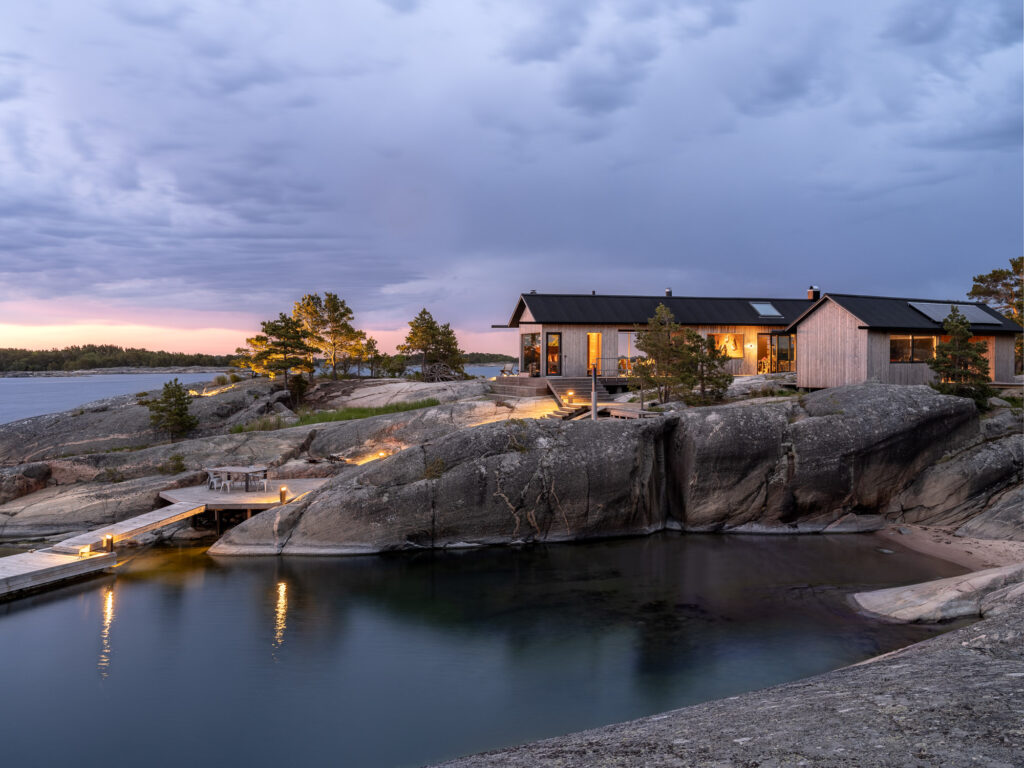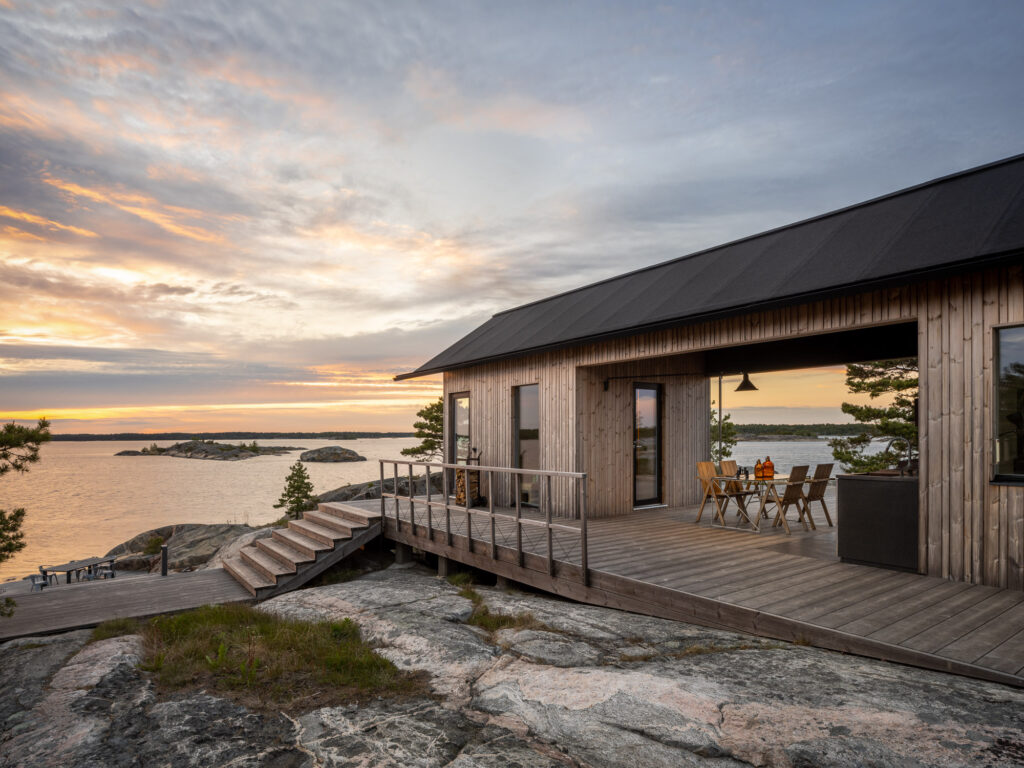 Frequently Asked Questions
How will we get to the workshop? It's in the middle of nowhere! We have arranged transport from a central location in Helsinki to the workshop itself. All you need to do is show up. Details will be provided during the registration process.
What is the price? The price is $3000 per person, with a deposit of $250 applied to the total fee.
What is included in the price? Absolutely everything but your airfare to Helsinki and any accommodation before or after the workshop. Three meals a day, transportation to the hotel, transportation to the workshop site, and transportation back to Helsinki is all included.
When is the full tuition due? May 31st. A non-refundable deposit of $250 will hold your place until then. We expect the workshop to sell out very quickly due to the limited size.
Why is the workshop so small? We have both taught many workshops in our career and agree that it's nearly impossible to teach adequately as soon as class sizes get over a handful of people. Due to the specialized equipment and wide open spaces required to have everyone not only learn about, but also practice, architectural photography, we kept it small and intimate so that attendees not only get a chance to make amazing photos, but also have plenty of time interfacing with instructors.
What equipment should I bring? A tripod, a camera, and maybe a light if you so desire. We will be traveling by boat every day, so it's best to keep the footprint small.
About the instructors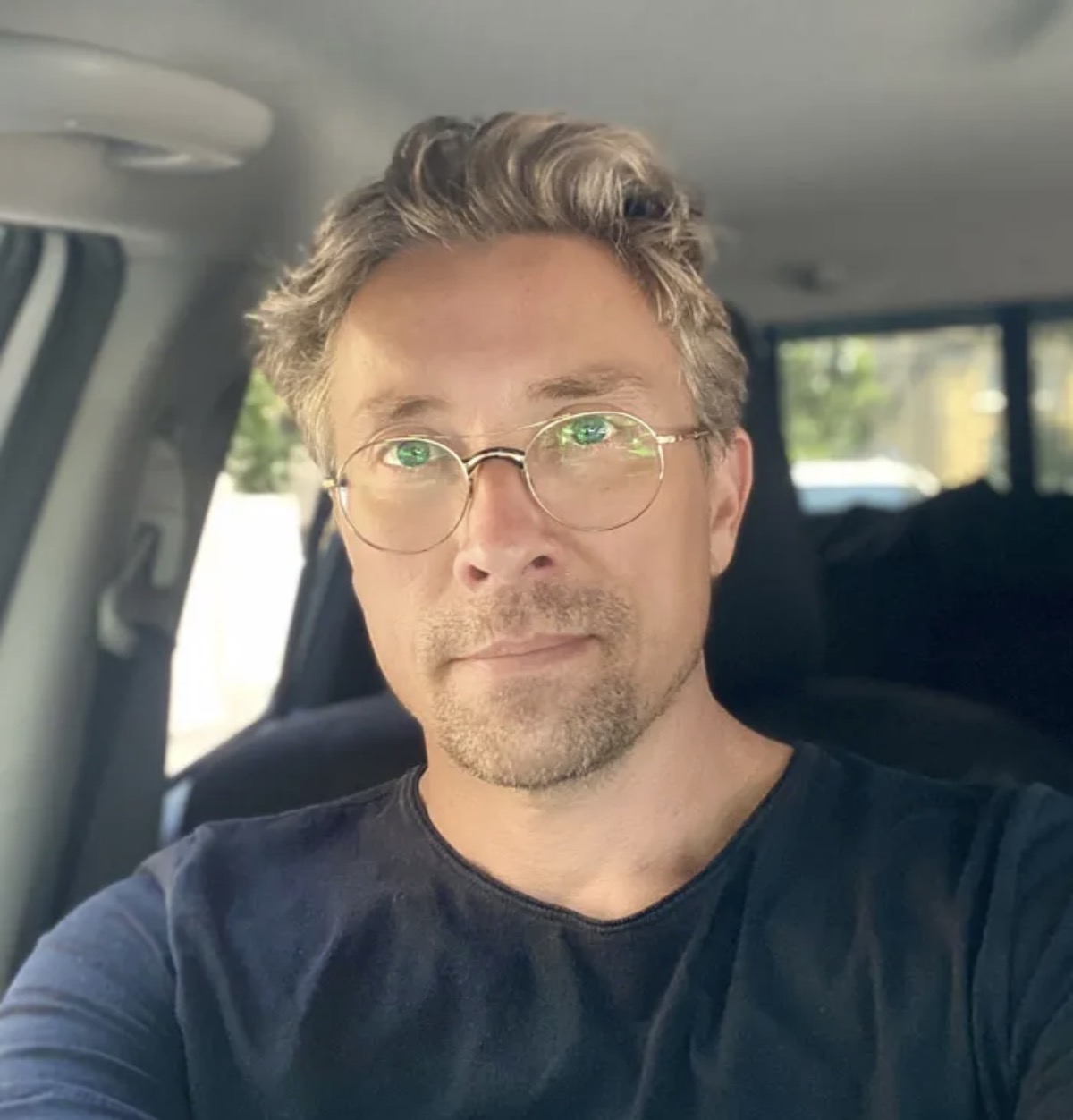 Simon Devitt is a photographer based in Auckland, New Zealand, with an established international practice throughout Australasia and further afield.
I have both a strong sense of home and a wanderlust which goes right back to when I was born in a sandstorm beside a sleeping camel in 1973. Working in many different settings across cultures around the world has had a great impact on my professional practice, which has been greatly enriched by my experience of each particular context: Shanghai and its people, the fruitful silence of a Japanese bamboo forest, the light in Los Angeles, so different to the harsh, more direct light in New Zealand.

Infact, I love LA light, so diffused, as if a giant soft box had been placed over the sun. On one particular occasion, standing with my camera equipment in a very suburban street in Echo Park I noticed that I had caught the neighbours' attention. A few came up to ask what I was doing, in a cutely nosey, neighbourly way, all of them appearing to act as a neighbourhood watch of sorts over the house I was photographing and for each other. I felt a great sense of community and a few of them even made it into one of my pictures. I love people in my photos as their appearance adds a sense of scale and a place in time.

I am the author of the award-winning photo-book Rannoch and the All Things Considered series. Photo-books bring together my passion for image, place and language, which started in 2013 with the launch of Portrait of a House, my first self- published photo-book on the Athfield residence in Wellington. Since then, I have started publishing the Ripe Fruit series.

My images feature in many books and collaborations including Long Live the Modern (2009), Group Architects: Towards a New Zealand Architecture (2010), Athfield Architects (2012) and Summer Houses (2011); as well as in numerous national and international magazines such as Elle Decor (Italy, UK, Japan and South Africa), Architectural Digest (Germany), Dwell (USA), Habitus, InDesign (Australia), Architecture NZ, Home New Zealand, Urbis, Interior (NZ).

I lecture in Photography of Architecture at the University of Auckland, where I have also had the pleasure of offering the annual Simon Devitt Prize for Photography since 2008.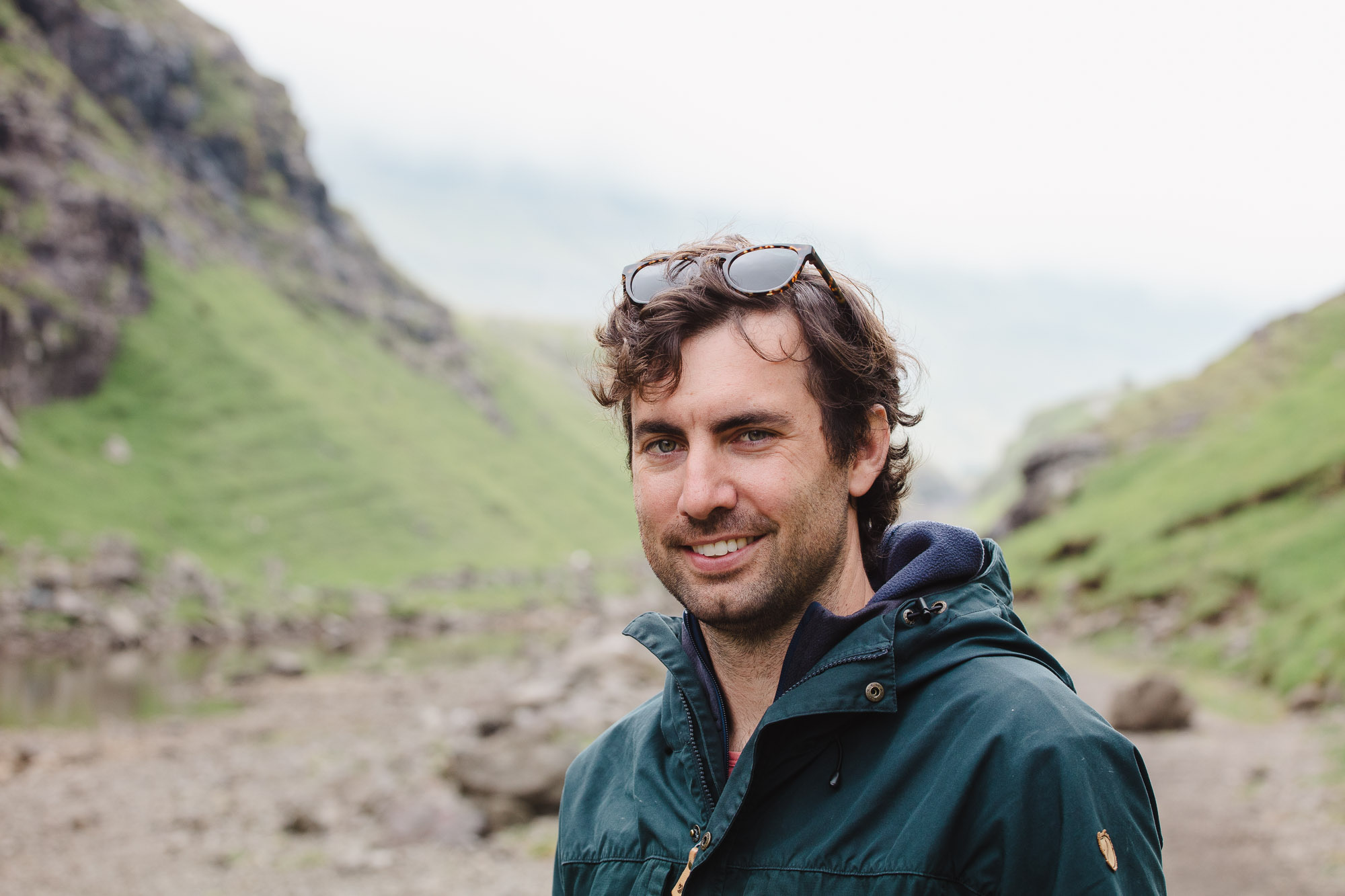 Mike Kelley is a photographer based in Los Angeles, California, with an established local practice and occasional travel assignments when he can be lured beyond the idyllic weather of Southern California.
I'm a photographer based in Los Angeles, California who specializes in photographing architecture; I also have a mild airplane obsession.

I grew up in Ipswich, Massachusetts: a small coastal town that's one part postcard and one part dramatic Boston movie.  Here I was lucky enough to meet a number of amazing teachers who opened my eyes to the world of art and design; this would alter the path of my life in more ways than I could ever imagine.

After studying studio art and environmental science at the University of Vermont,  I moved to Lake Tahoe, California, in hopes of becoming a professional snowboarder (graduating right after the '08 recession made this seem like a great idea). A couple of years and too many injuries later, I found myself taking up an offer to photograph a few homes for a client I'd met while recuperating. What started by chance turned out to be the perfect mix of technical challenge and creative outlet, and I decided right there and then that it absolutely must be my career.

In 2018, I founded the Architectural Photography Almanac, a resource for architecture photographers and those in the architecture industry seeking to learn about the craft and theory of architectural photography