Photographing the Maison Des Étudiants De l'ÉTS Campus With Stéphane Brügger
Project of the Week
This week, our featured project takes us to Maison Des Étudiants De l'ÉTS by MSDL Architects. We'll be taking a look at the work of architectural photographer Stéphane Brügger, who is based out of Montreal, Canada.
What I really enjoy about Stéphane's project is his well-timed use of lighting and his careful compositions that show the scale and playful, geometric design of MSDL's ÉTS campus. Let's take a look: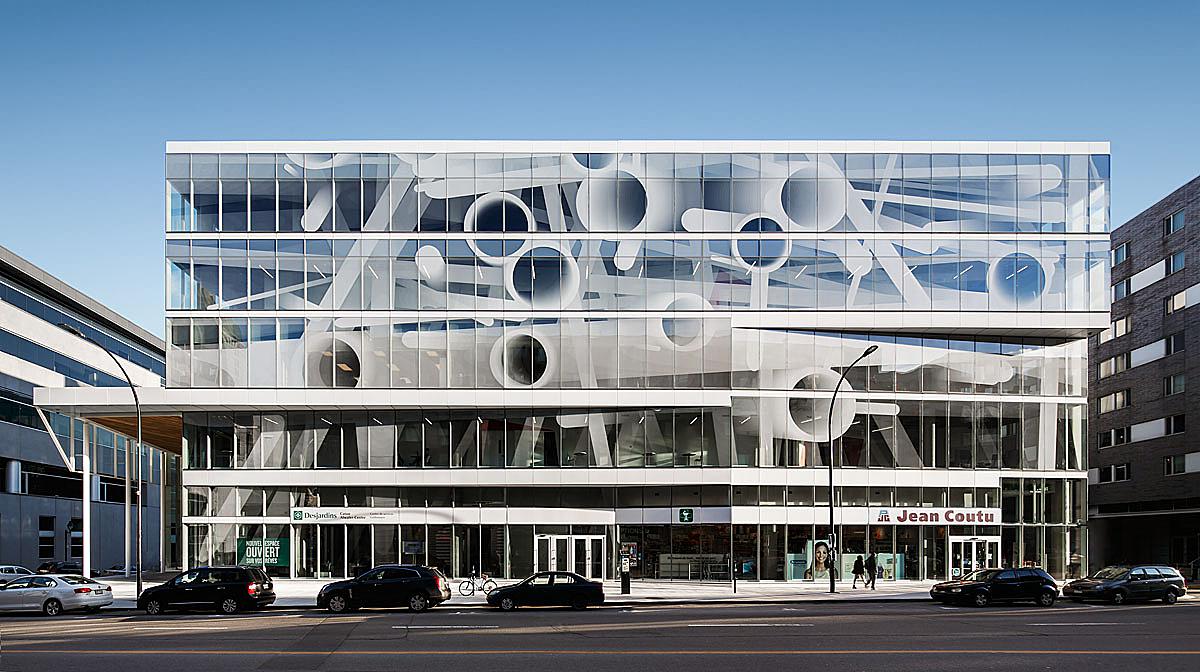 One particularly interesting thing to note about this project is the span of time it was photographed across. The exterior image above, as well as the interior photos, were taken in 2015. The landscaping throughout the campus hadn't been completed yet. The image below is of "Pavillon D" and was taken in 2020.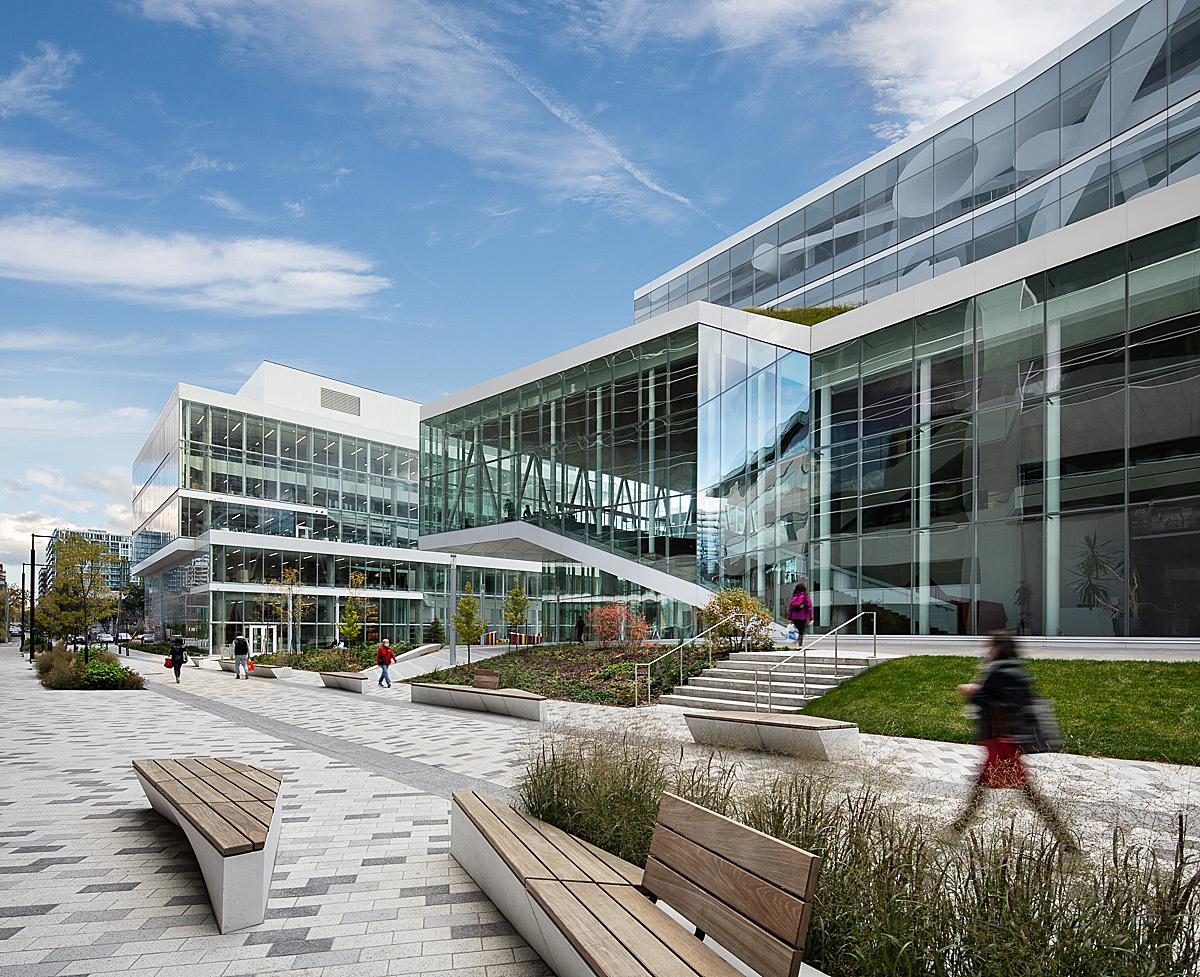 Stéphane tells a bit about his favorite shot, saying "It's a great view that makes the ceiling look very impressive. It was taken at a great moment, when the sun reflects on the other building and creates these stripes of light on the floor. Having this student walking by makes it even better." I agree. This photograph is the sum of all of its wonderful parts, and there is so much to love.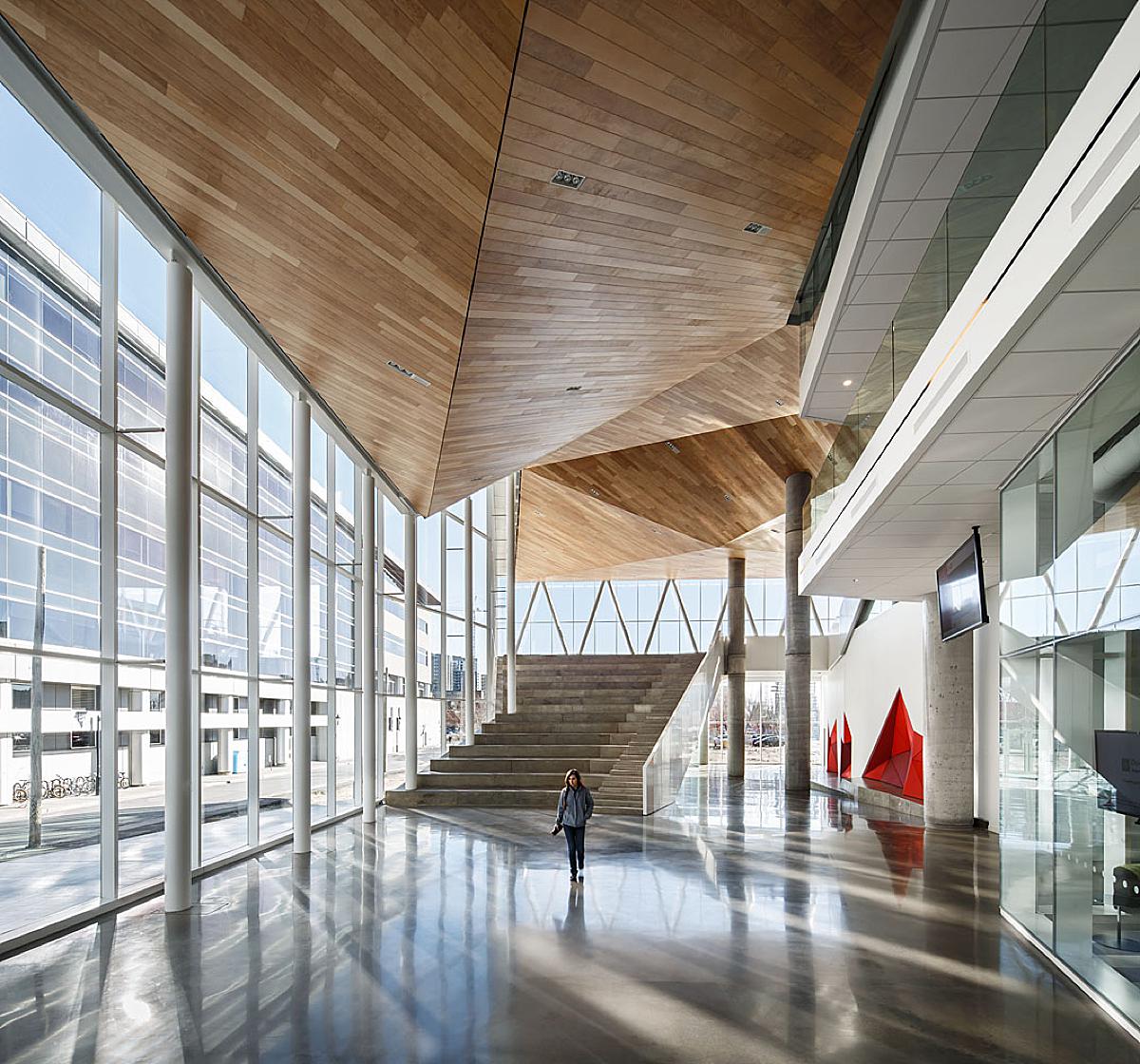 I appreciate the way Stéphane keeps these scenes relatively clean and clear of distractions, but includes a figure in each for scale. We can see just how massive this space is, and the size of each element, from the red shapes to the stairs and their staggered sizing.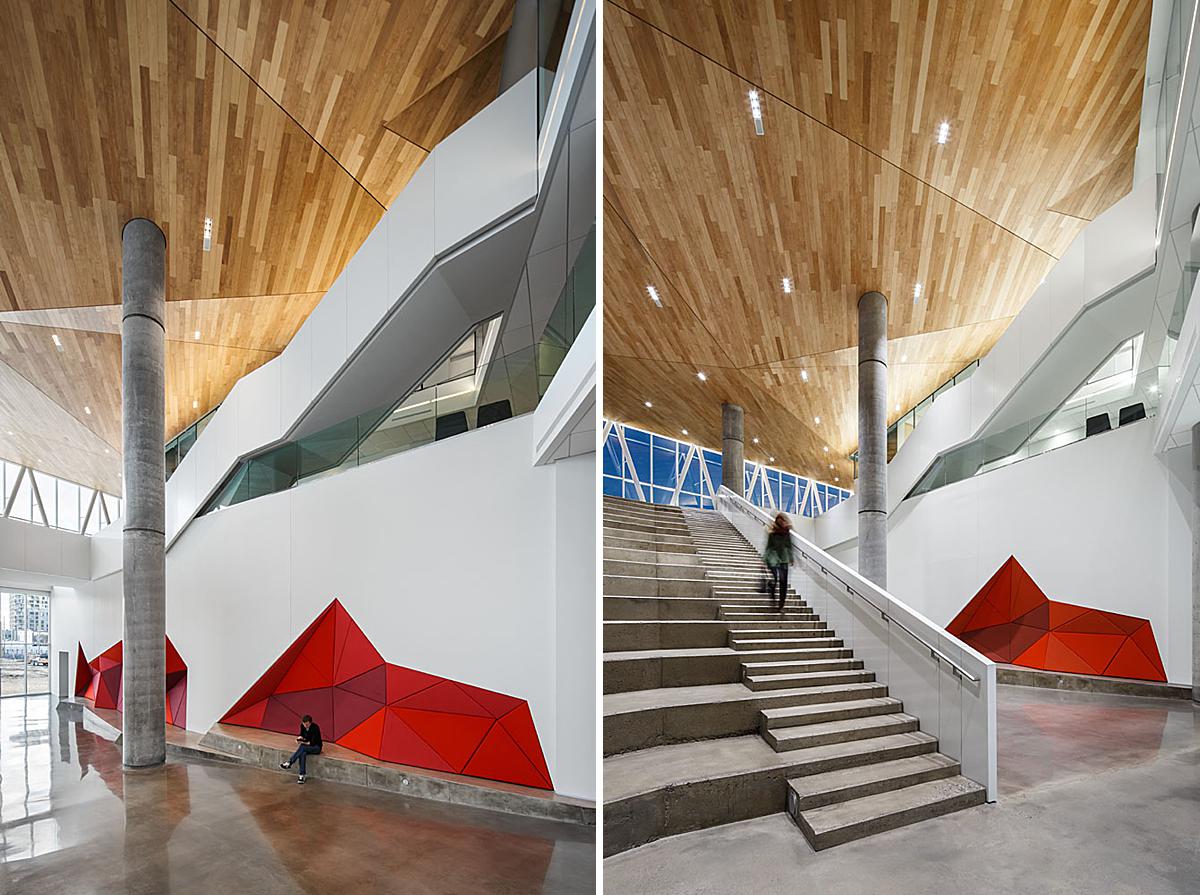 He speaks about his biggest challenges on location, saying "I would say that this was my first really big project (not only big, but also amazing!), so I wanted to make sure that every shot would be taken with the best possible light. Of course, many photos had to be taken at the golden hour, so I arrived before sunrise and finished at dusk, which means quite a long day of shooting. I also wanted to have people in the shot, so it made things a bit more complicated."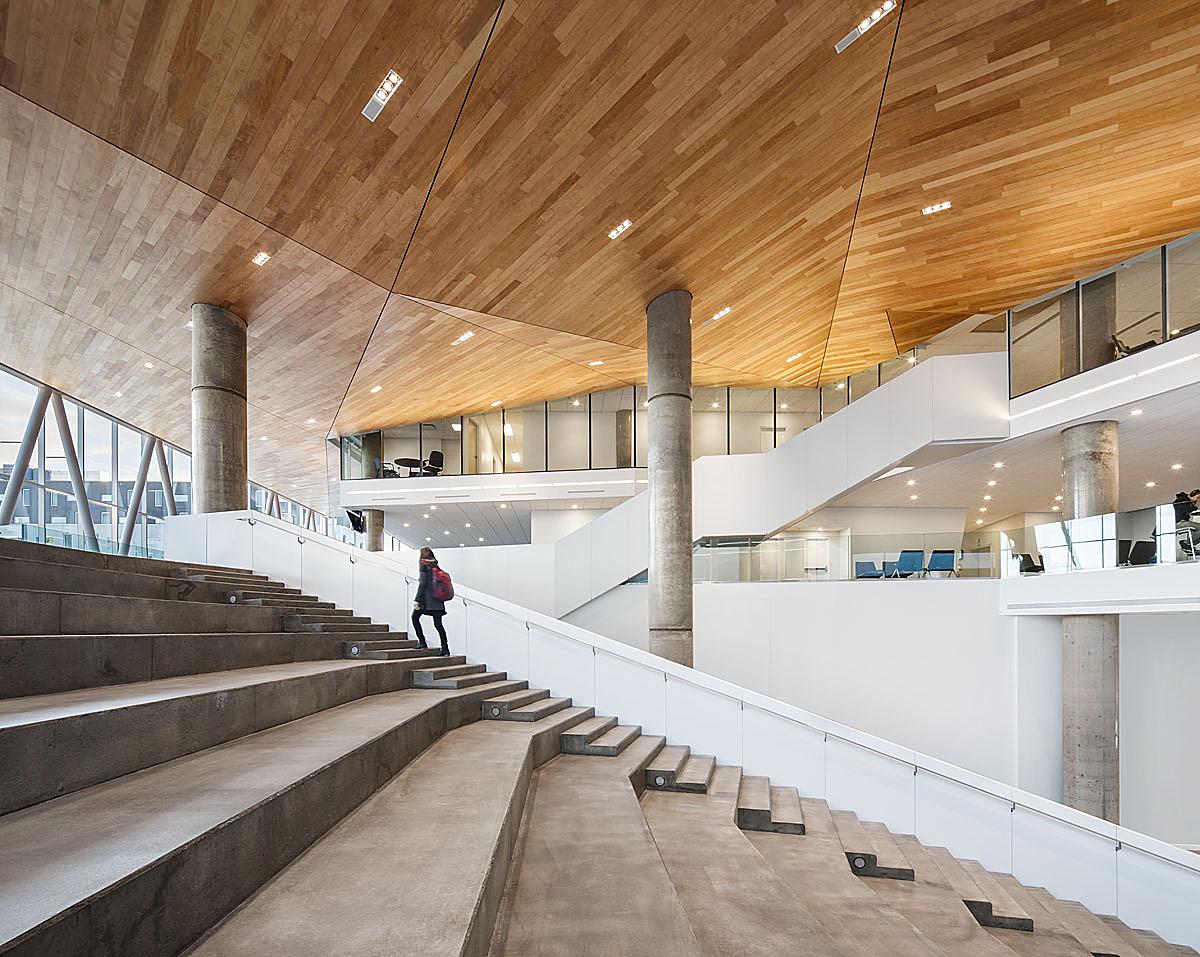 Stéphane's careful attention to scale and light is what makes this project so lovely. We see the architecture being used as intended, portrayed in its large extravagant scale. Stéphane's compositions are lit beautifully, and we see long, directional shadows which give depth to the images.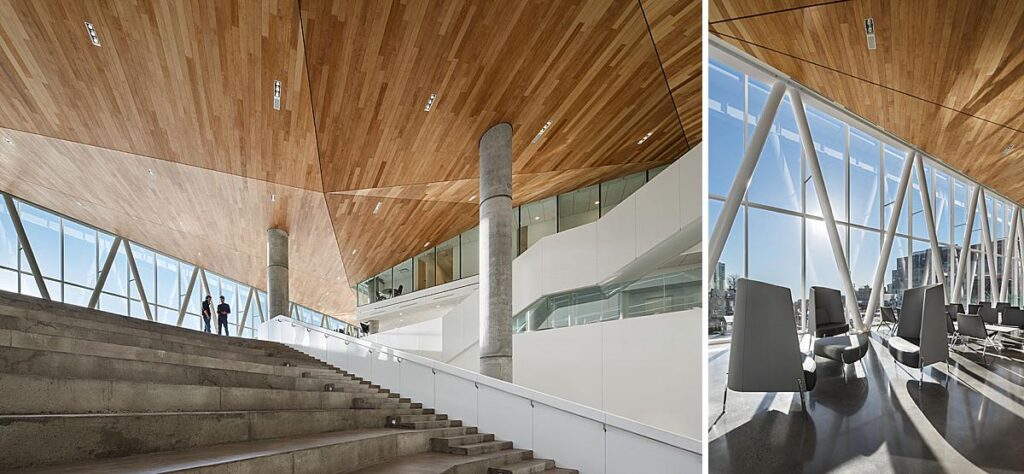 I love the next two twilight exterior shots of "Pavillon D". The balance between the light outside and indoors is just perfect.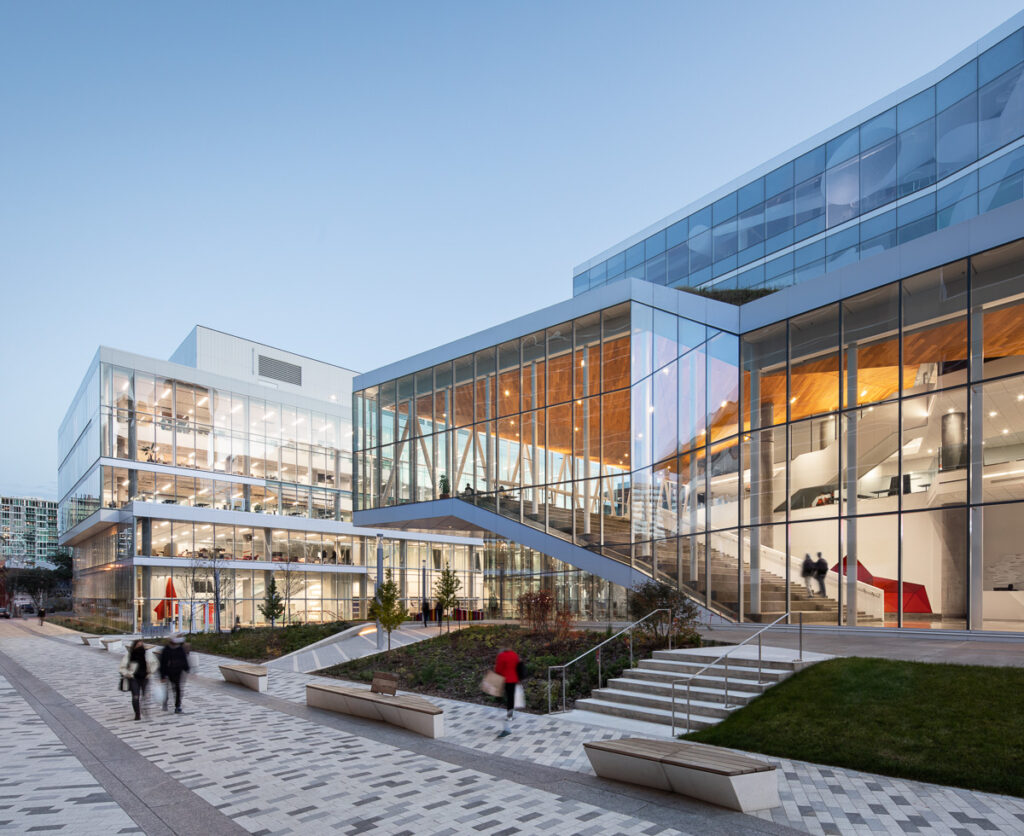 Our attention is drawn right to the pavillon, but we see it in context with the surrounding (dark) buildings. What a gorgeous project!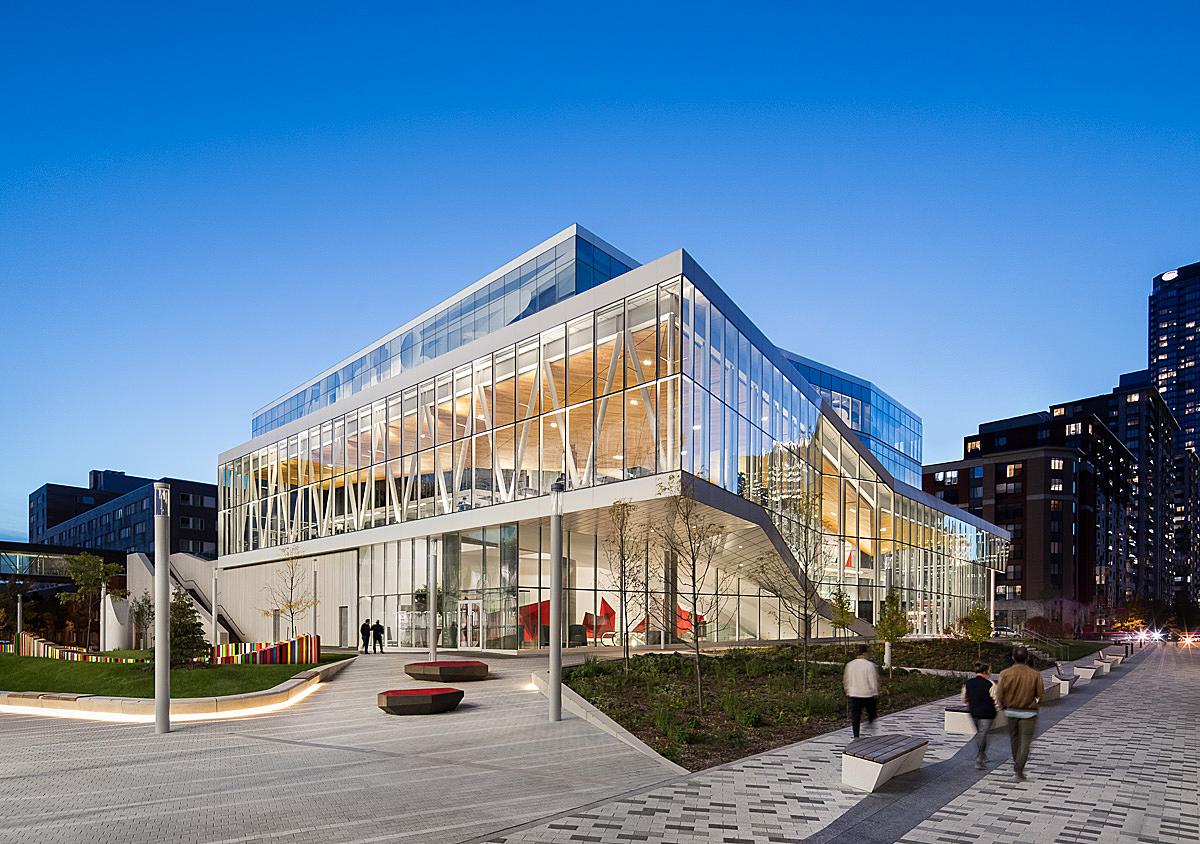 Many thanks to Stéphane for sharing his project with us! See more of his work at stephanebrugger.com or on Instagram @stephanebrugger.
If you have a project you'd like to be considered for Project of the Week, you can submit it here.