How Dave Kulesza's Home Renovation Led to a New Career as an Architectural Photographer
Interviews
I recently had the opportunity to chat with one of my favourite fellow Melbourne based photographers, Dave Kulesza, about his journey into photographing interiors and architecture which transpired through a home renovation project. Dave's fascinating career has evolved on his own terms, culminating in a solo show featuring his project DPRK: The Colors of North Korea.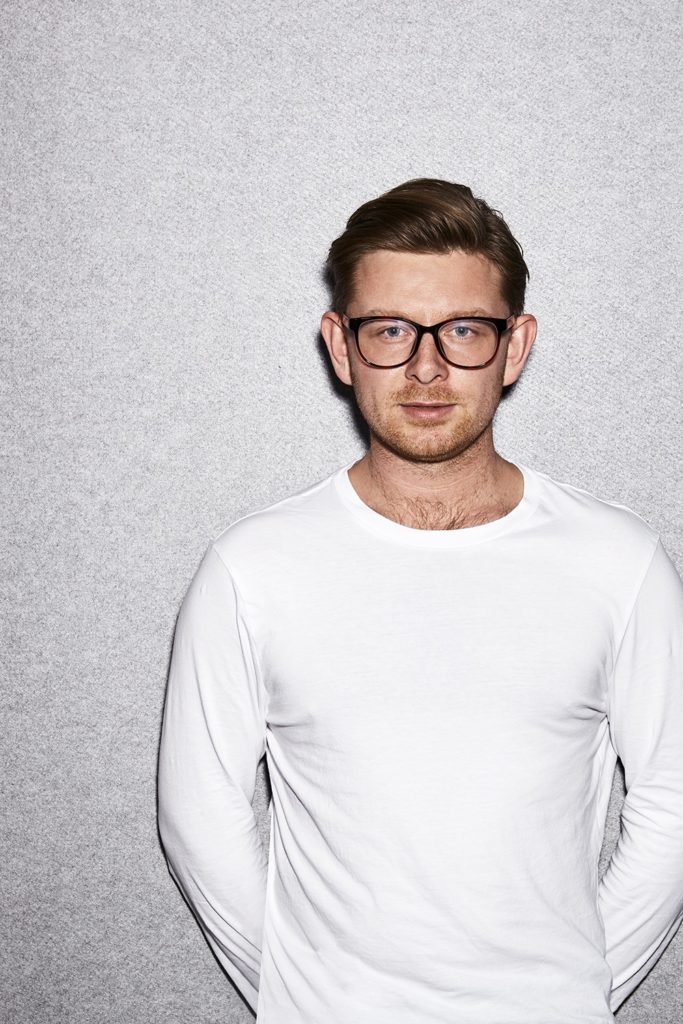 To start with, tell us a bit about yourself and how you get started on the path of architectural/interiors photography.
Thanks for the opportunity Veeral! I'm a Melbourne based photographer predominantly working in the field of residential architecture and interiors. 
Since completing my three years of studies back in 2009, I was fortunate enough to land a full-time studio manager/assistant role with a distinguished Australian architectural photographer. I was lucky enough to travel the world for two years, experiencing how world-class hotels were photographed. Following this, I began a journey of freelance assisting, working with different Melbourne photographers in various photographic disciplines. One of the biggest challenges I faced over the assisting period was that I couldn't find a direction I wanted to pursue as a photographer. I enjoyed everything, from fashion-based shoots both in-studio and on location to conceptual product shots to residential interiors.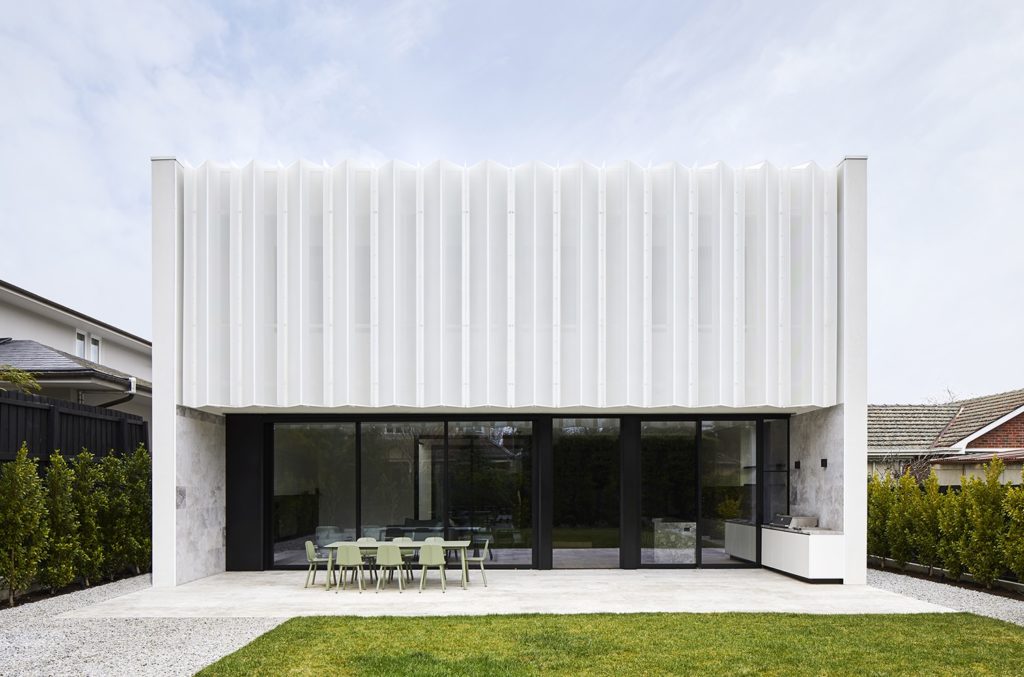 There was a point in time where I had contemplated pursuing a career as a retoucher. The turning point which gave me clarity & got me to where I am now was a home renovation. I've always wanted to learn how to do things around the house, so when my wife and I purchased an early 80s home in its original state, the hands-on, DIY educational procedure began. There was something about that whole process which really inspired me & helped me appreciate what goes into building/ renovating a house. This was certainly my eureka moment and having that clarity was pretty cleansing! Immediately I was able to turn all my focus & energy towards architecture, educating myself on it and getting inspired by it.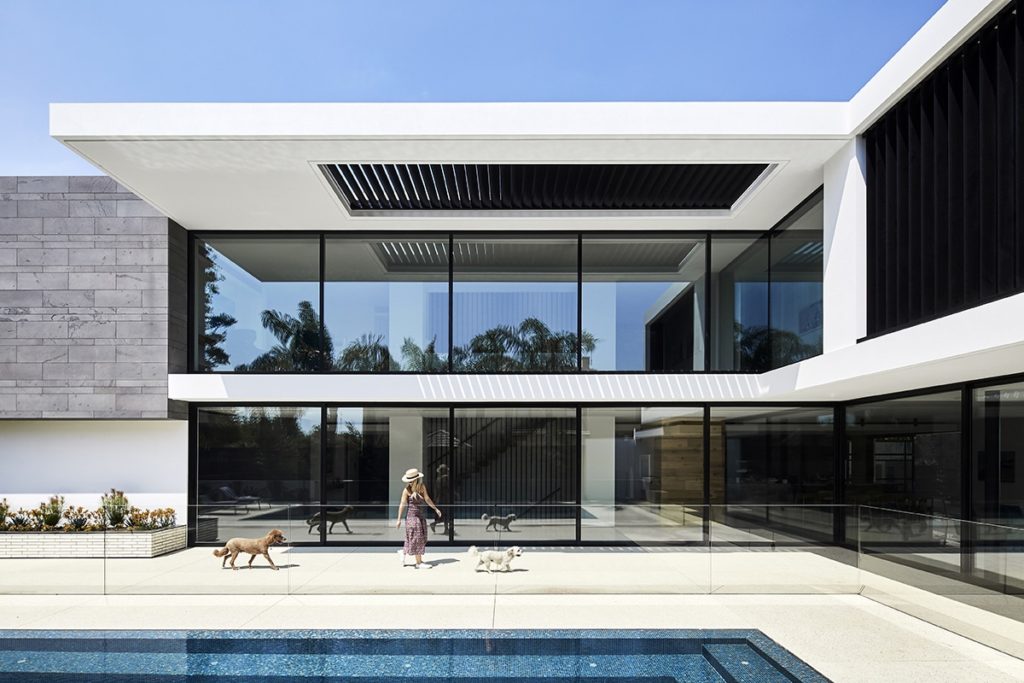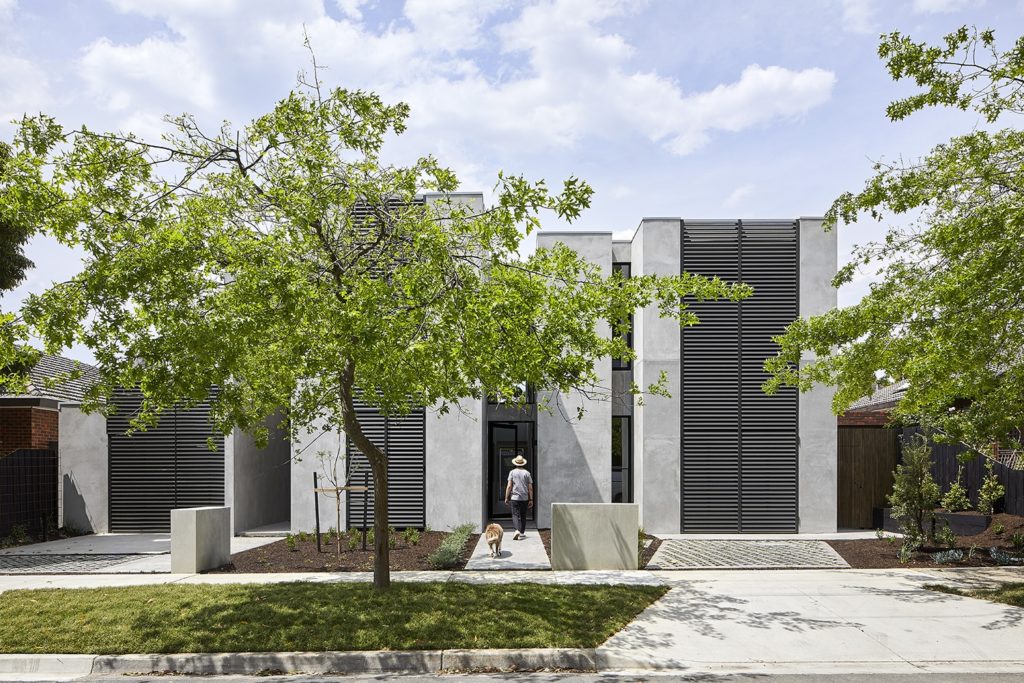 What is your typical approach to an interior or architectural project? Are you scouting the site beforehand or just showing up and working with what is available?
Each project varies and there isn't really a scripted formula. I generally work off the layout plans & site photos provided by the client. I organise recces on larger scale projects but I find they're more relevant to half-day shoots where we need to pick the right half of the day to work in. Personally, I like going into a project 'blind' because I'm able to see it with fresh eyes and I don't have time to overthink it. Over the years you get put into all sorts of light situations and you gain the experience in understanding how to photograph in the different types of natural light and the way natural light travels throughout the day and year.
Understanding the forecast on the day and direction the light will be travelling on each particular site, you can get a pretty quick gauge on a time schedule for each space and avoid getting yourself into any potential lighting problems.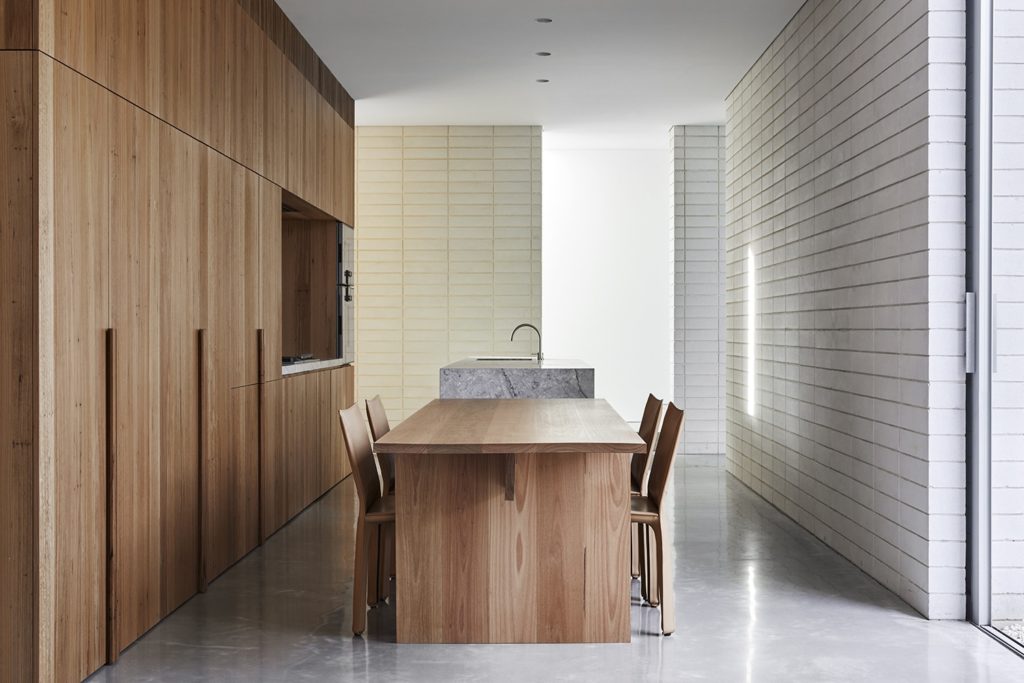 You've worked on a couple of campaigns with Globe West. Can you walk us through on how you approached such a large shoot? How did you work with an art director? Talking ideas from the art director and extrapolating them into the final images.  
Yes, I've been lucky enough to have photographed a couple of Globe West's seasonal campaigns. The locations are always scouted by the creative team and they work with a stylist to establish the direction of the campaign and the furniture used to create that feel. I generally receive a document which outlines the direction along with images from the site we intend to execute it in. I was lucky with the first one I photographed because it was a location that I had previously photographed for the architect therefore, I was accustomed to the site and knew what to expect from it.
Photographing the campaigns are no different on how I approach photographing a residential project, arriving at the location and quickly formulating a schedule based on the light that's available on the day. On the other hand studio sets are a lot more relaxed from my end, this is where you have complete control of your flash units and can experiment with the mood you want to achieve.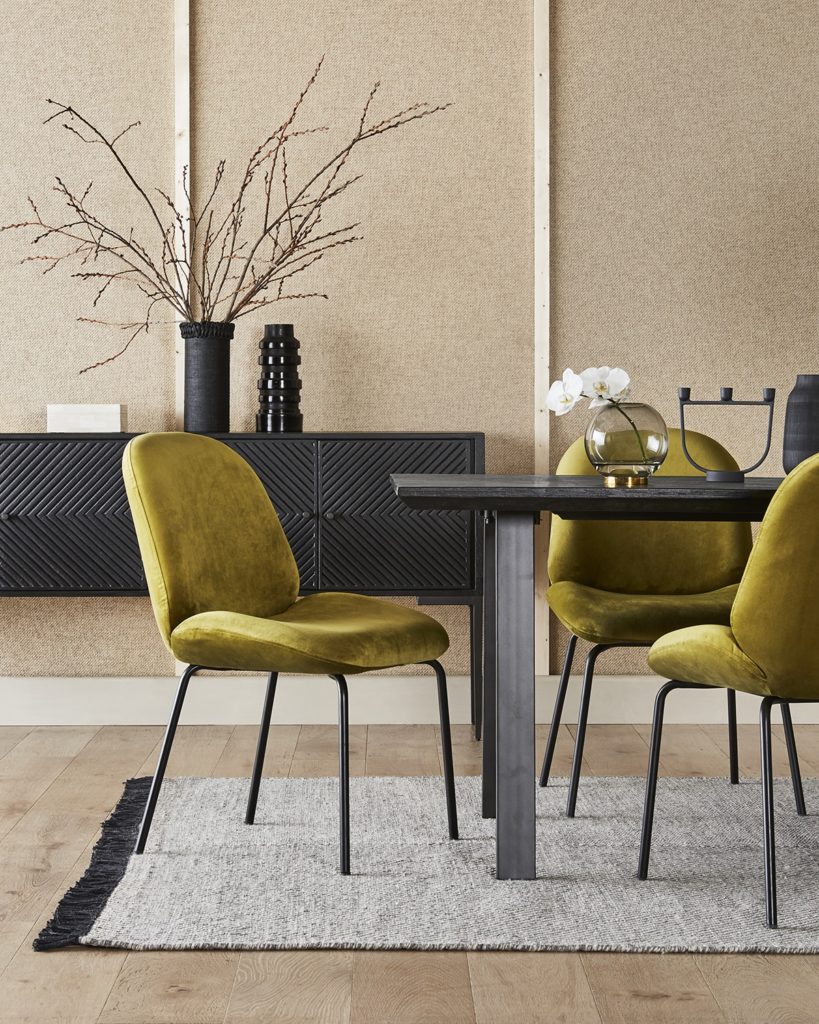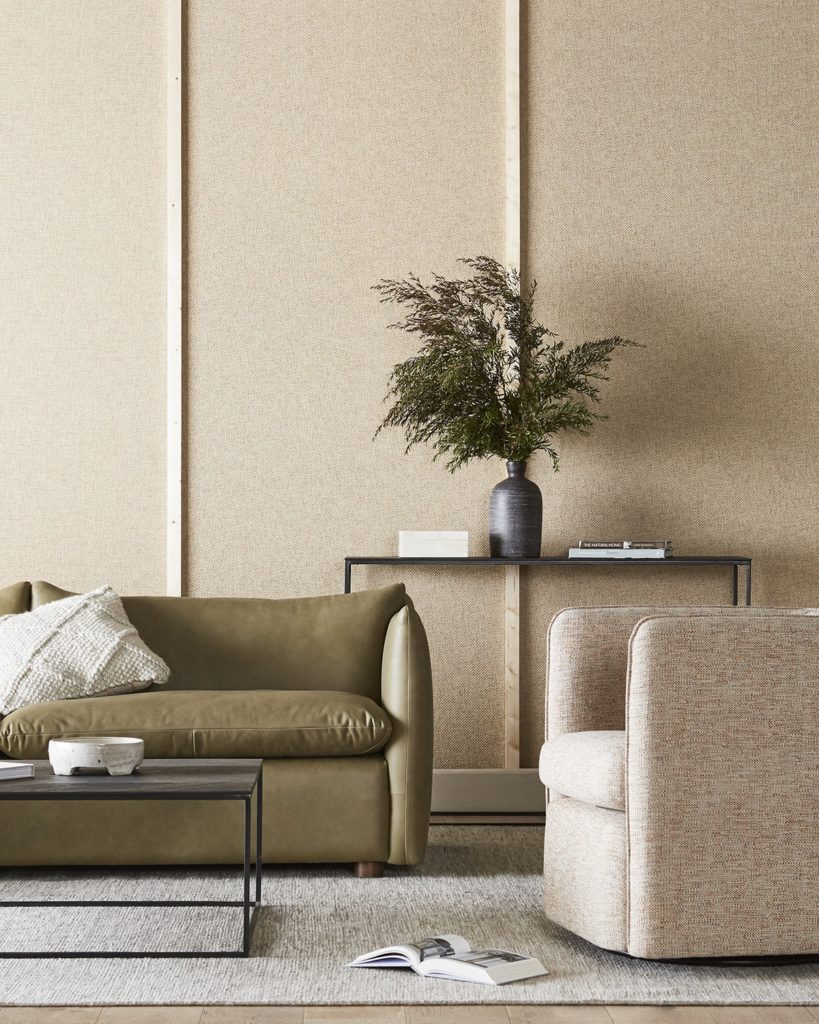 I have seen that you work a lot with your friend and stylist Bea Lambos. What tips can you share with our readers that you can get the best out of a stylist on shoot day especially with interiors?
Working with a stylist is incredible, and I do a lot of work with Bea in particular. Once you get used to working with a stylist, it's hard to work alone. Working with a good stylist immediately lifts the quality of your images as they understand spaces and what will look great in them. It's a shame when you enter a newly completed project either to find it is empty or the home-owners have furniture from their previous home that doesn't correlate with the new space they live in and adversely affect the quality of the photograph and a thoughtfully designed space cannot reach its full potential.
Whether its furnishing a space from top to bottom, adding key pieces to a space to give it that extra kick or just simply bring beautiful decorative items to make it feel real and lived in. There is a big trend towards adding the element of life into architecture and interiors now. Adding people into the space to add context and scale, throw a dog into just about anything, or just simply pop an open book on a table and swivel the chair as though somebody just got up and left.
Fortunately, I don't ever need to get too involved with the styling, especially if its an empty home. This is something Bea will discuss with the client based on their brief followed by consultations, site visits, multiple sourcing trips, delivery logistics in+out and finally styling on the day. It's an incredibly time-consuming aspect to a shoot (especially if the project is empty) and I think a stylist brings extremely important value to a shoot from an overall outcome point of view along with convenience in time saved for the architect or interior designer.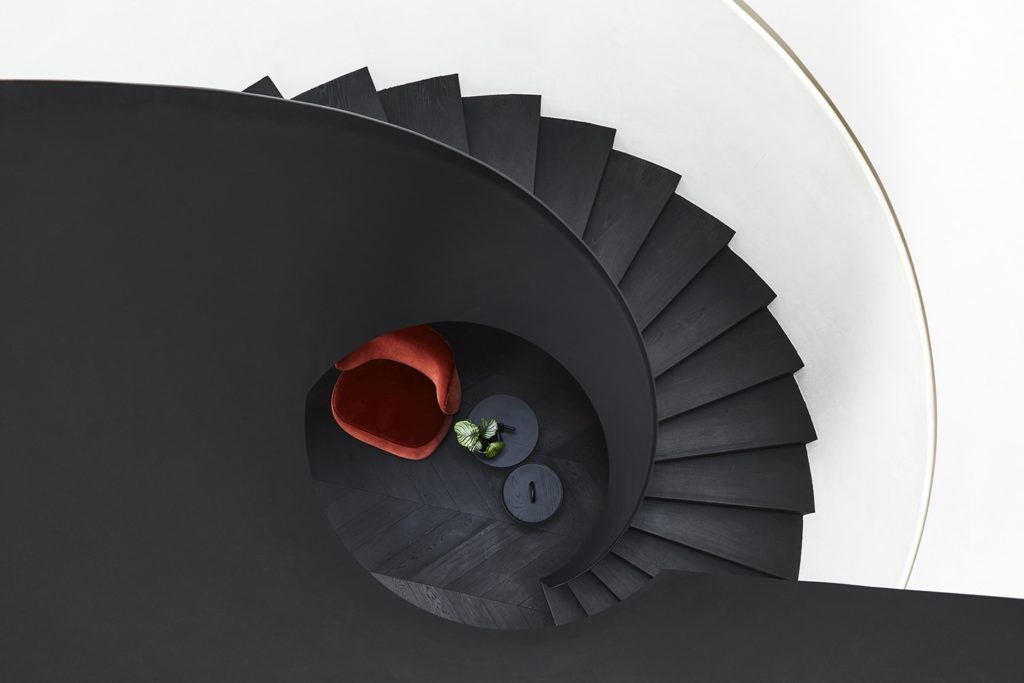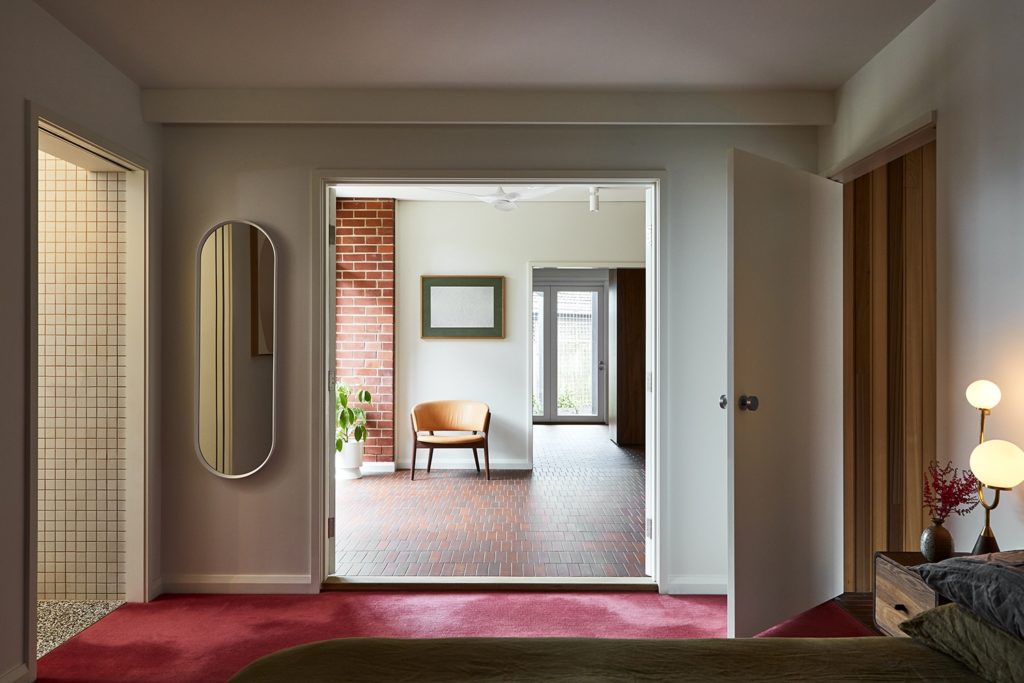 Can you share with our readers on your best practices for Instagram especially approaching firms you want to collaborate with and fostering organic relationships?
Instagram is an incredibly effective beast of a business tool and it's free. As a trap, I certainly find myself on it way more than I should be but I think that's just the natural progression of running your own business. Although a website portfolio is still a necessity, Instagram is a fantastic real-time way to showcase your work to the people you're targeting and maybe even let your hair down in a few stories. Like anything, it takes a while to build up your following, however, once you have the right people seeing your work popping up in their feed every now and then, it can certainly lead to opportunities. I've never direct messaged anybody directly looking to collaborate as I think it's just as cold as a cold call over the phone. I did a few cold calls when I was starting out and apart from feeling repulsed at myself as I was doing it, it never leads to anything and only stunted any confidence in doing it again.
I find its more effective to simply use the platform as an up to date showcase of your folio. Here people can view/ follow if they choose to and then that leads to organic enquiries from those who genuinely like the work you put out and want to work with you on their own projects. I generally direct the enquiry to send me an email with more information about the project, which then can be quoted and dates organised.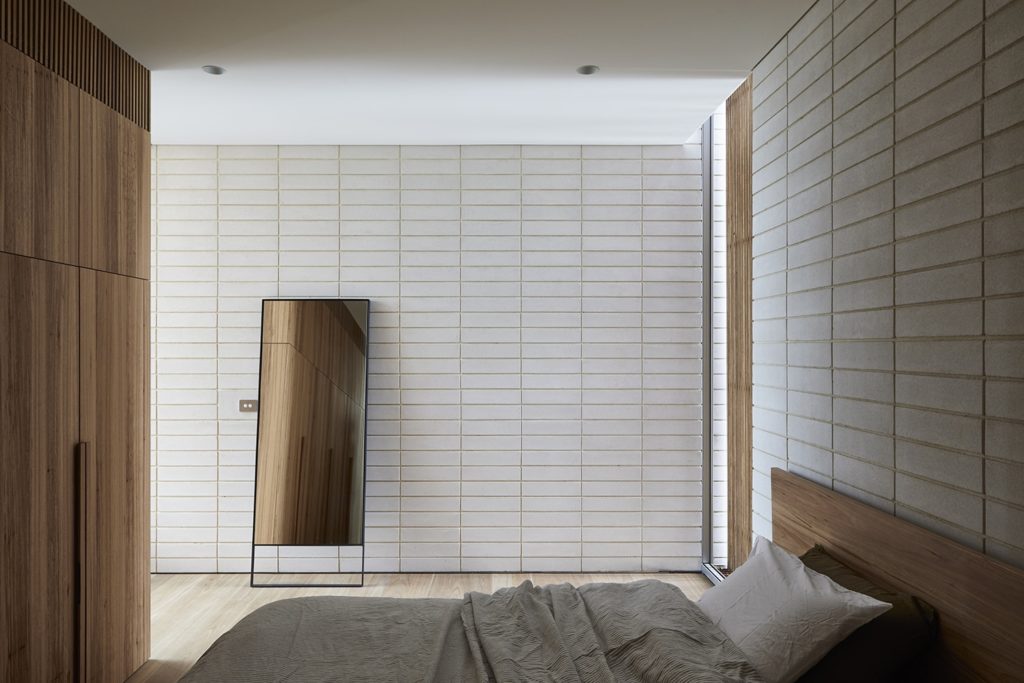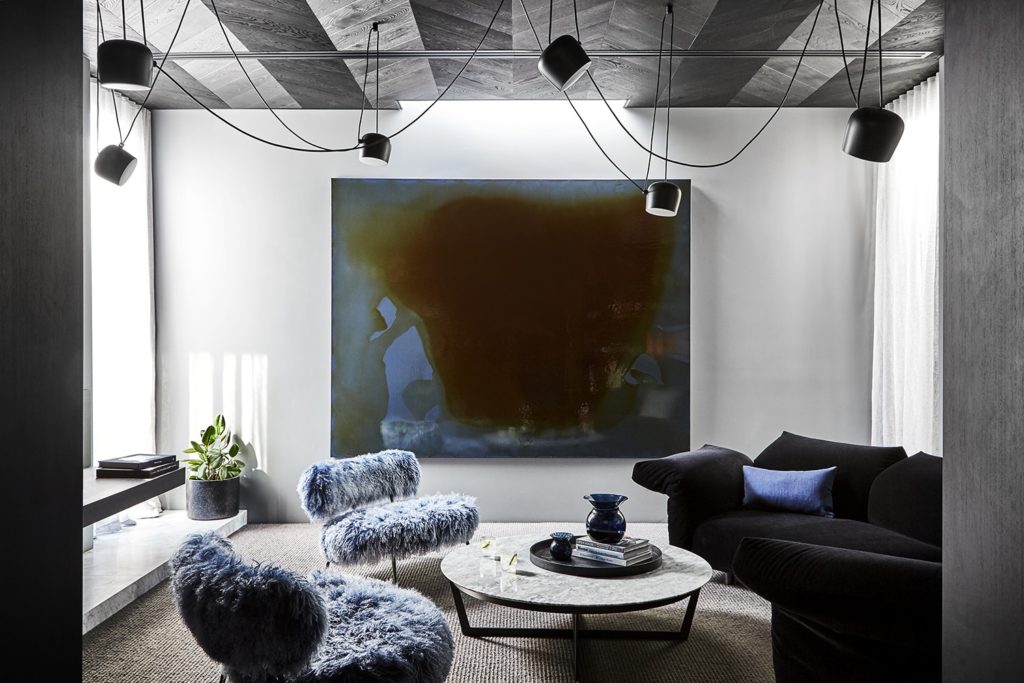 You have recently announced your upcoming exhibition: DPRK: North Korea in Colour. What was your fascination with DPRK that made you go over there?
A few years ago, by chance, I stumbled across the diving board at the Changgwang Health and Recreation Complex and immediately intrigued, as I didn't believe it was a real place. The design looked so strangely perfect that it could have mistakenly been a large scale film set. From there I began researching other interesting buildings and facilities in Pyongyang, and pretty soon noticed a trend in the design which was actually quite unique and full of colour. The fact that these incredible buildings were also located in North Korea, with the mystery that surrounds the country, just made it so much more captivating.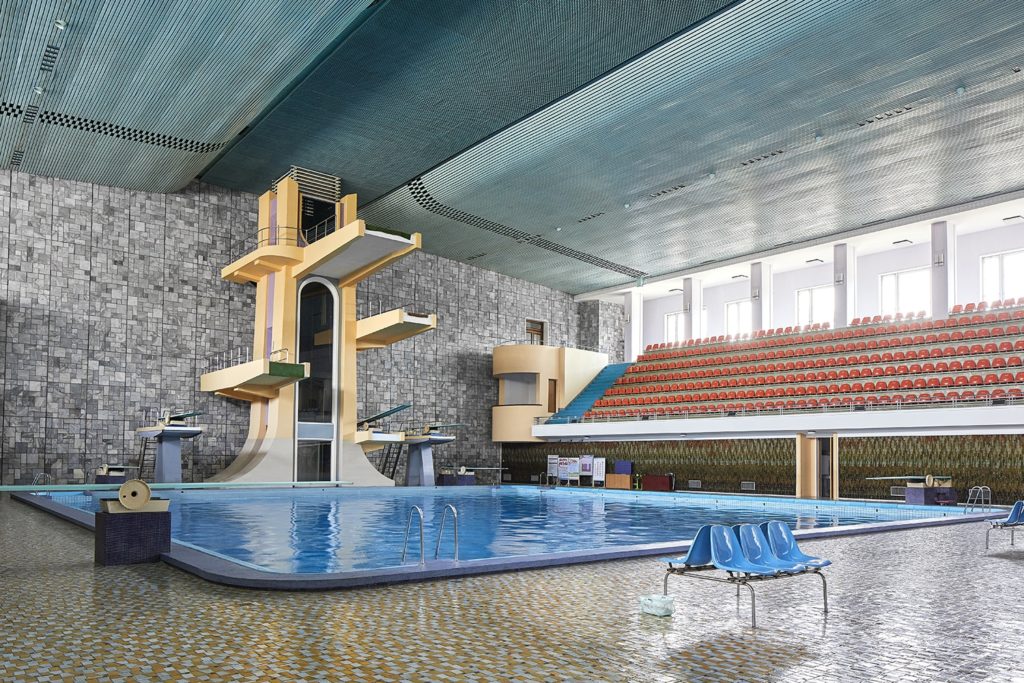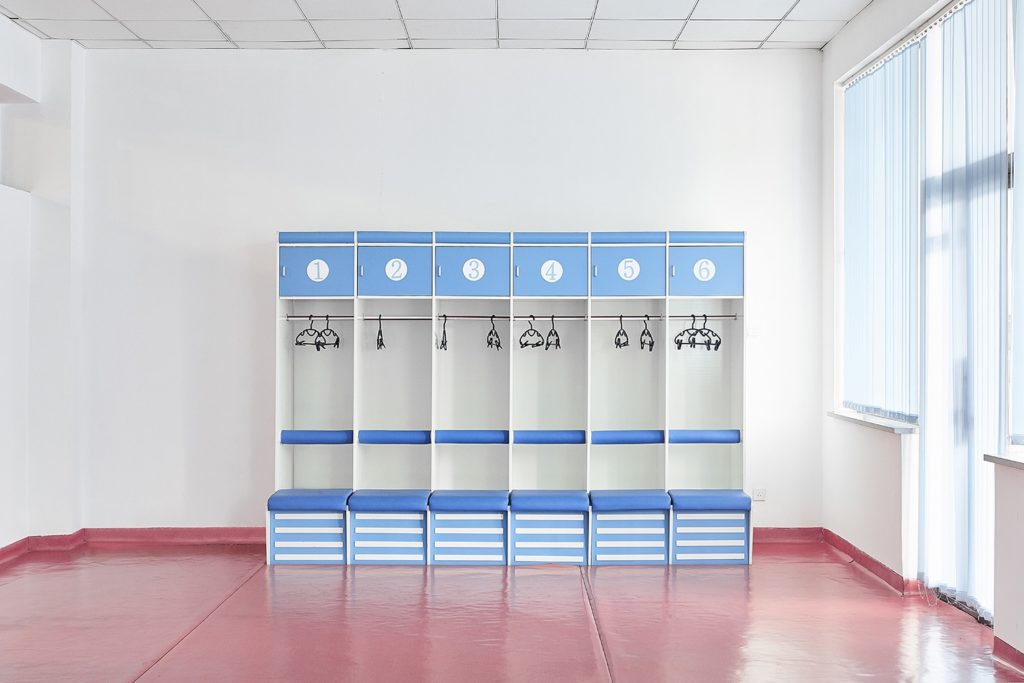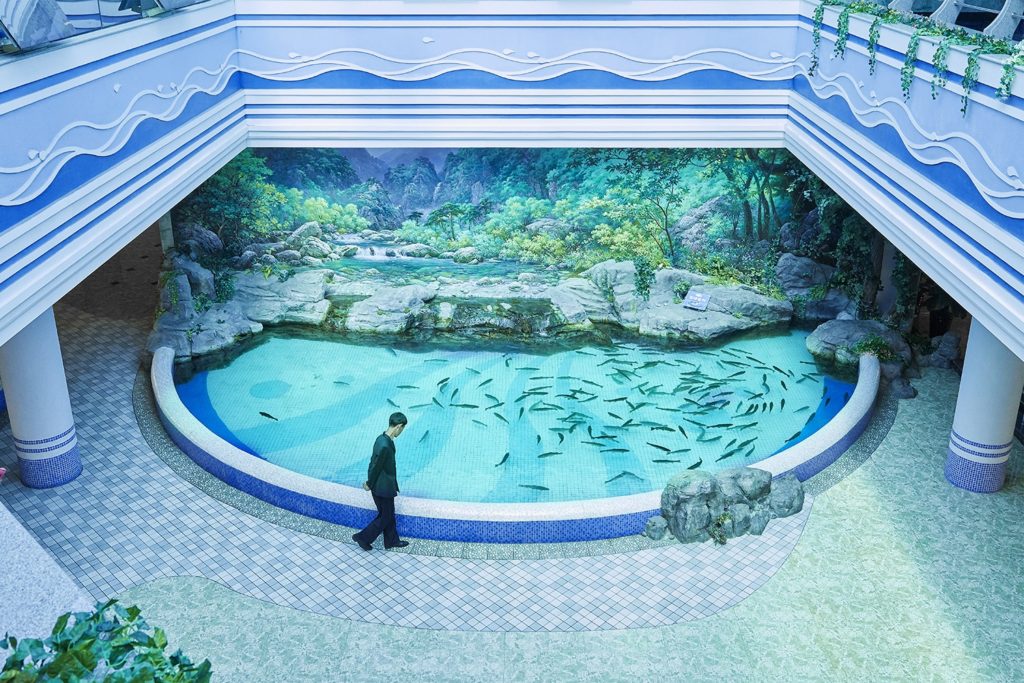 Can you talk about how you made your arrangements as well as sourcing a guide? Were you part of a larger tour group?
I made my arrangements through Young Pioneer Tours, who basically organise the visas, tours, accommodations and food etc. My cousin, Matt Kulesza, is a seasoned guide who has been working in and out of the DPRK for over 3 years with the tour company, capping 70+ visits. I gave Matt a brief of locations I was hoping to visit and he suggested plenty more once understanding the direction I was heading. I requested a 1 on 1 tour with Matt and 2 local guides, which gave me a lot more flexibility in customising my tour. I feel as though my trip was very unique and I was able to experience it more intimately not having a big group around me.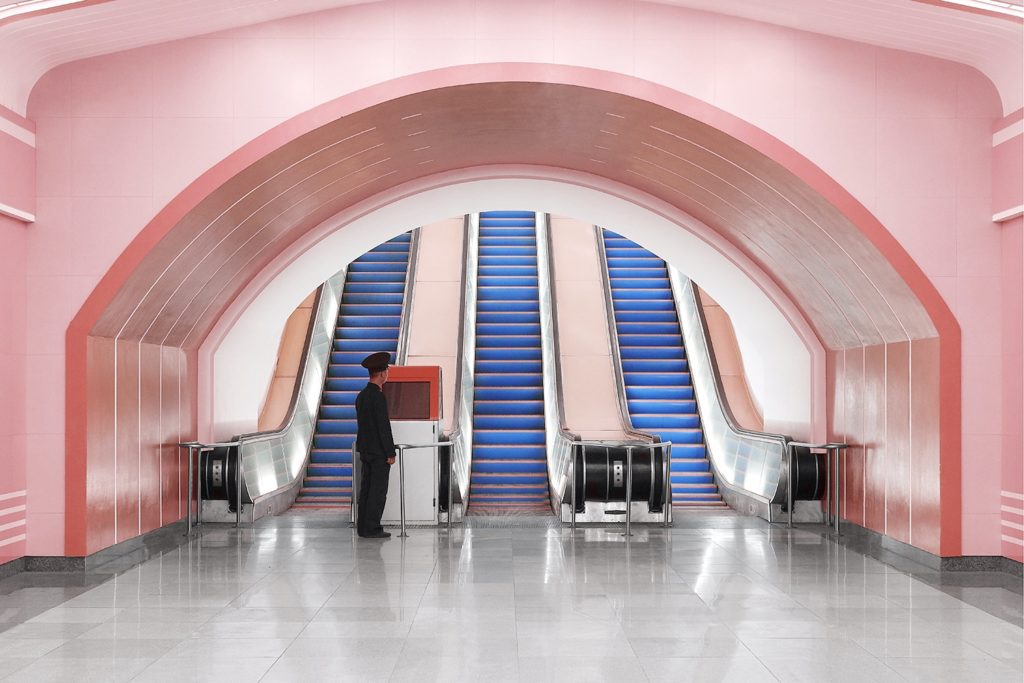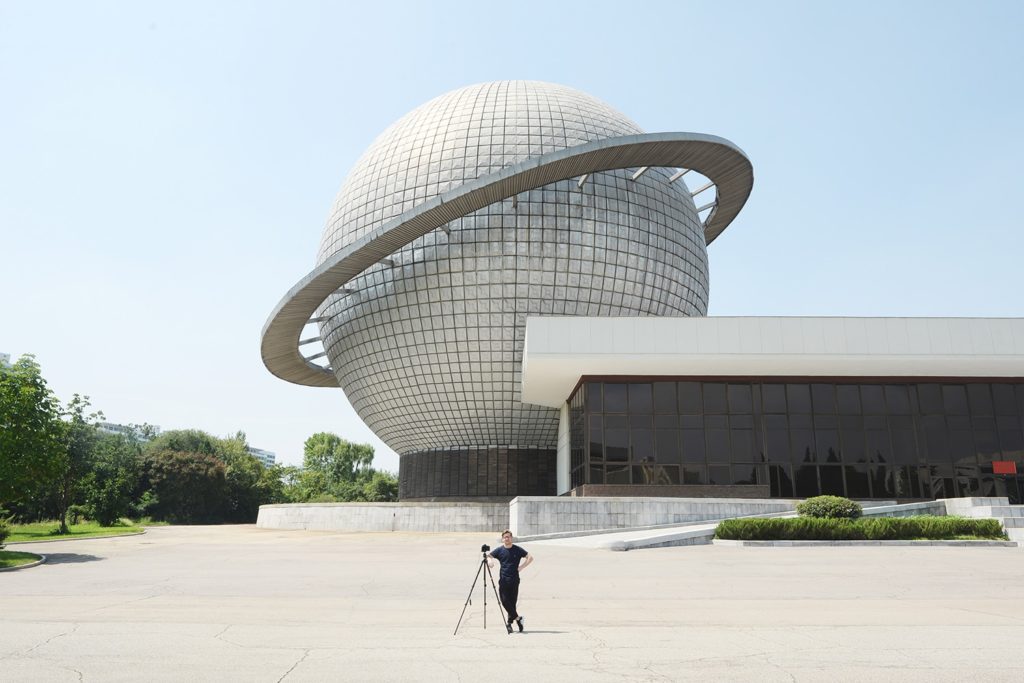 What was your initial reaction to the architecture you saw in Pyongyang? What were your favourite aspects of the trip and favourite architectural moments?
I spent the last 3 years casually researching North Korean architecture and heavily researching it 2 months prior to visiting. So once I arrived and saw the buildings live, the hype that I had created for myself certainly did not disappoint. I was in awe of not only the architecture but also the daily life in Pyongyang. There were various locations which I had premeditated as potentially strong visual captures such as the various hotels, however, the trend of the exhibition series seemed to have swayed in favour of locations that we had stumbled upon or I had not necessarily planned entirely. Almost everything was a stand out in its own right. The grand scale and unique shapes of all the various monuments were quite breathtaking up close.
The sporting district was fascinating with a street lined with brutalist stadiums, all being singular sport-specific, with the stadium's shape in some ways resembling the sports they housed. The Changgwang Health Complex was probably the stand out though. I was given about 20 minutes to photograph inside the building but could have easily spent 4 hours exploring.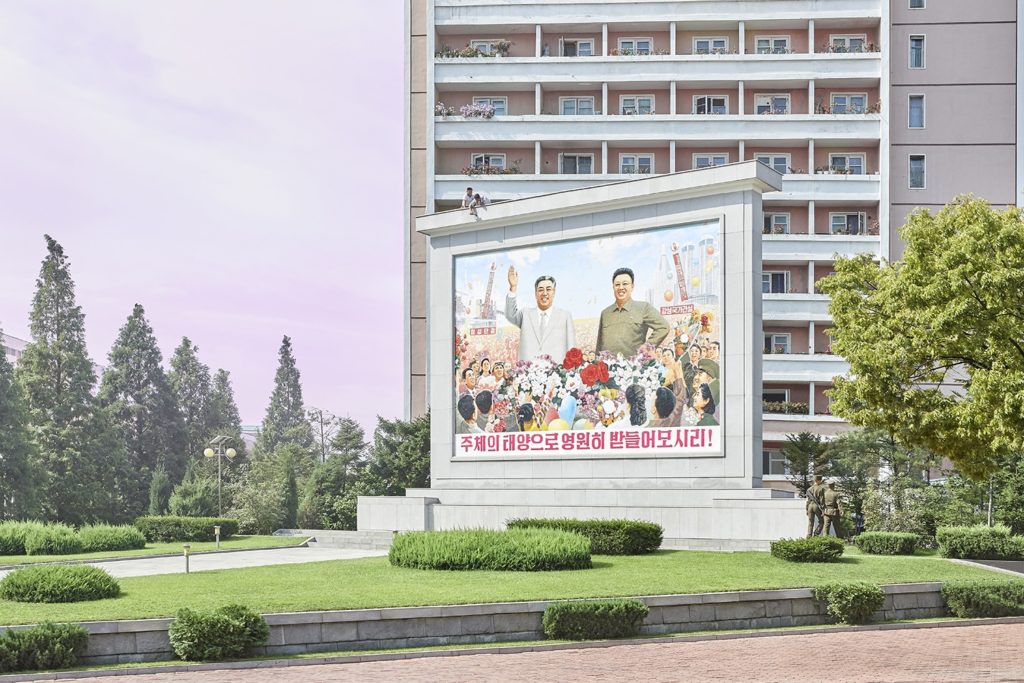 What would be your dream project to photograph and which architect in the world you would like to work with and why?
I've actually been lucky enough to have photographed my dream project already, it was the Changgwang Health and Recreation Centre in Pyongyang, North Korea which I had been dreaming to have the opportunity to capture and experience for just under 3 years now. I've actually fallen in love with the architecture and design throughout the North Korean capital, and there is still plenty more of it I would love to capture with my camera.
Since I began educating myself on architecture and the history of architecture, I've certainly developed a strange interest in Ex-Soviet Brutalist structures. There is something so surreal about them, their incredible scale, engineering and alien-like design makes them appear out of this world. The former Ministry of transportation in Georgia is one that stands out for me in particular, I'd love to have a crack at shooting that thing!
More locally, I particularly love the Hawthorn House by Edition Office. Distinct brutalism isn't too common to come across in residential architecture, and I had the opportunity to get in and photograph the architects and the house when it was about 70% complete for a publication feature, however it ended there. It's always felt like the one that got away.
Many thanks to Dave for taking the time to talk about his work and his upcoming exhibition. His exhibition will be hosted at the Maggie Wren Art Space from 28th November to 8th December in Collingwood, Melbourne(Australia). If you would like to see more of Dave's work then check out his website and follow him on Instagram.