"The Value of Architectural Photography" With Rob Van Esch
Business
A few years ago, seasoned Amsterdam-based architectural photographer Rob Van Esch released a captivating eBook "Staying On Top of Current Architectural Photography Trends" which focused on the recent shifts in the way architecture is photographed.
Rob has written another thought-provoking book that we're excited to share, "The Value of Architectural Photography, and How to Increase It."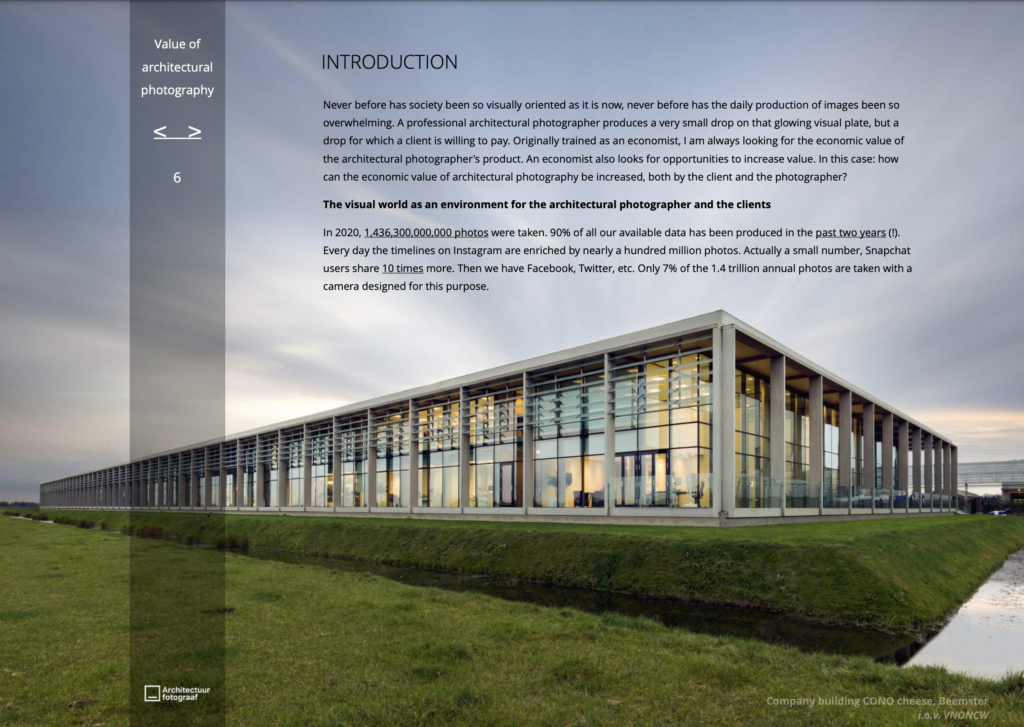 Rob explains "The eBook notices that, although the world is flooded with images, the architectural photographer nourishes his/her niche in the market. An important reason for this is that having architectural photos taken is an economic decision by the client. It is an investment by the architect in improving his own brand experience and thus his market position.
The return on that investment can be increased in a number of ways: if it falls into the fertile soil of a well-thought-out (commercial) communication strategy of the client and an optimal collaboration between client and photographer. Specifications of that optimal collaboration, and what the client, as well as the photographer, can actually do to improve the value of photography, are listed in the book."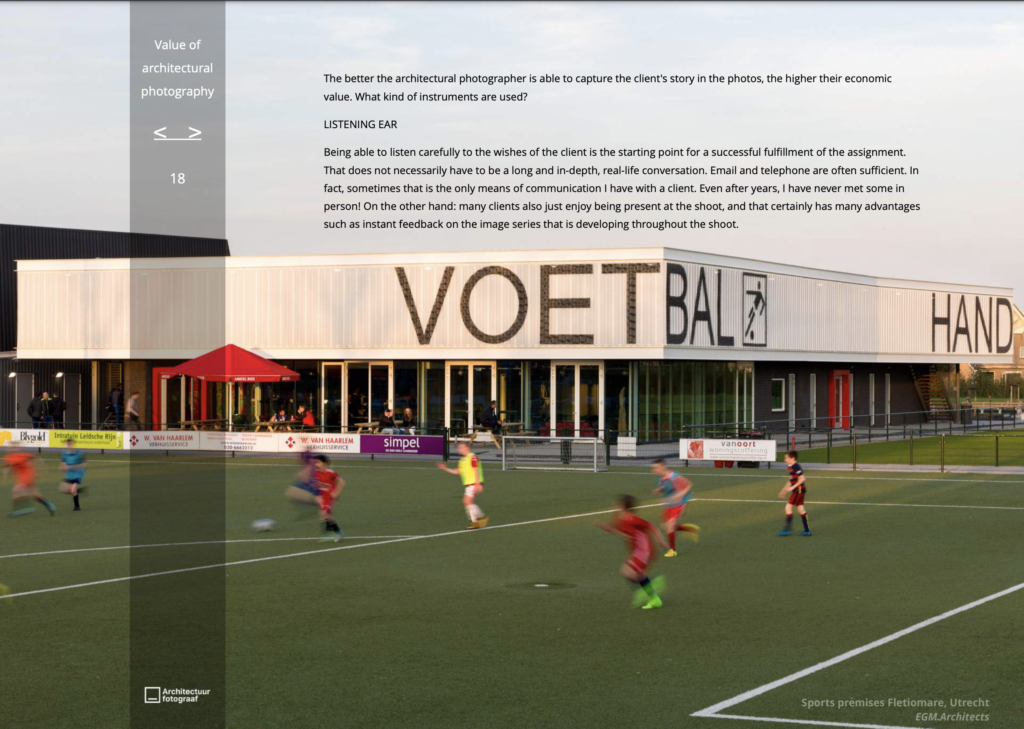 This 23 page, totally free (it doesn't even require your email address) eBook speaks on the value that architectural photographs have for your clients. Its stats and well-communicated concepts are worth sharing with your pitch deck, or even outright sharing with your clients as a reminder that your photographs of their work are their greatest marketing tool.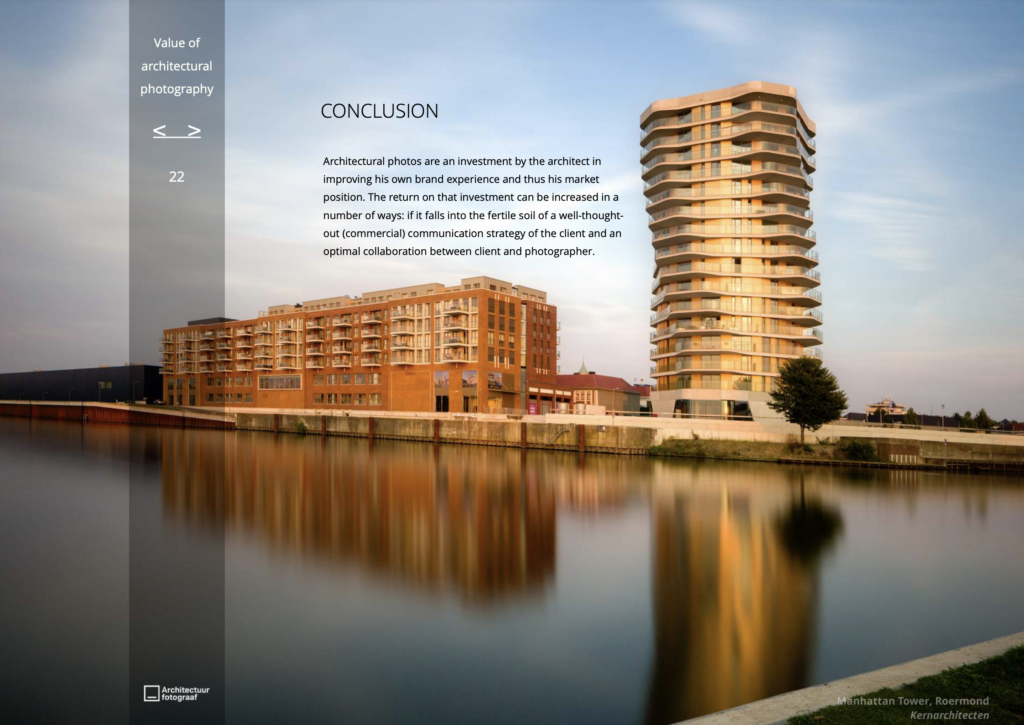 The Value of Architectural Photography is available in both English and Dutch, and can be downloaded (again, for free) here:
https://www.architectuurfotograaf.nl/blog/waarde-van-de-architectuurfotograaf
Thanks for the great content Rob!