Staying On Top of Current Architectural Photography Trends with Rob van Esch
Business
What do clothing, music, cars, houses, and architectural photography have in common? They all go through trends; many of them arguably cyclical in nature. Rob van Esch is an experienced architectural photographer based in Amsterdam who recently created the e-book "Trends in Architectural Photography" which focuses on the recent shifts in the way architecture is photographed.
In the 1950s as photographers such as Julius Shulman and Ezra Stoller defined what architectural photography was and would become, they often styled and populated their images with humans to add life, scale, and purpose. In essence, they were showing how the architecture would be used and how it related to the people who would be using it.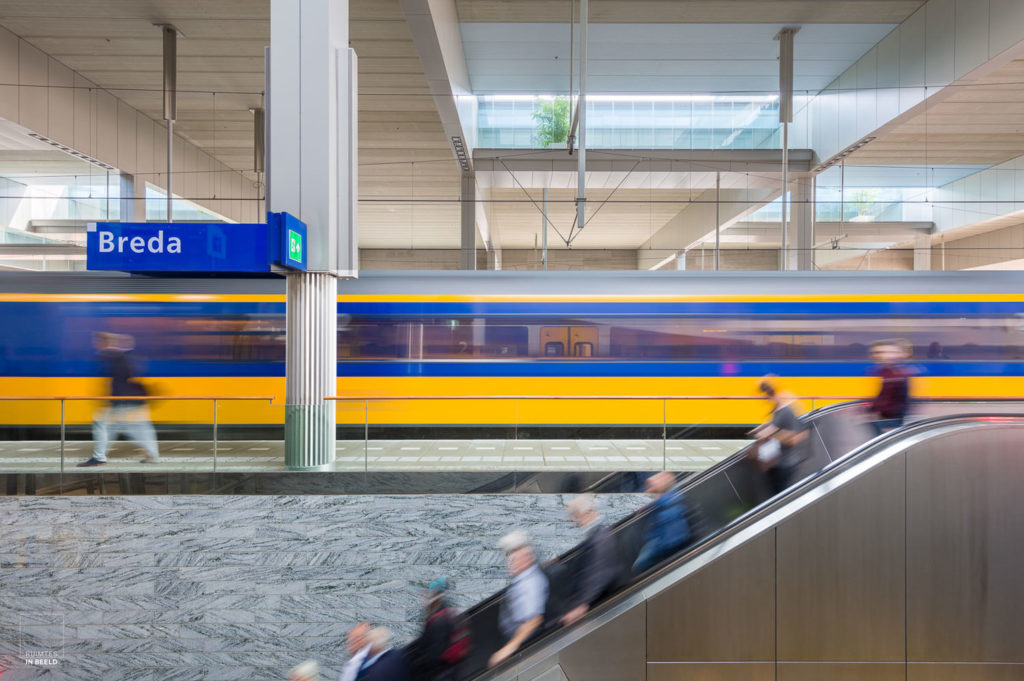 In the 80s and 90s, architecture photography became more illustrative, and photographers sought to idealize architecture, often photographing homes and larger projects alike entirely empty, elevating the architecture itself to god-like status, removing any traces of normal use or occupancy. The editor of Architectural Record described it succinctly:
"The drama in their photos came from the brilliant use of light and shadow in images of sweeping grandeur or of minute details… Their photos glorified majestic exteriors and serene interiors, unsullied by human use."
As the 2000s progressed into the 2010s, another major shift is occurring. Continued the editor: "Yet in keeping with a shift in 21st-century architectural values, where buildings are seen not so much as idealized sculptural objects but as part of the fabric of places, photography, too, is changing. Documenting architecture is often less pristine these days… photos are alive with the pulse of real places."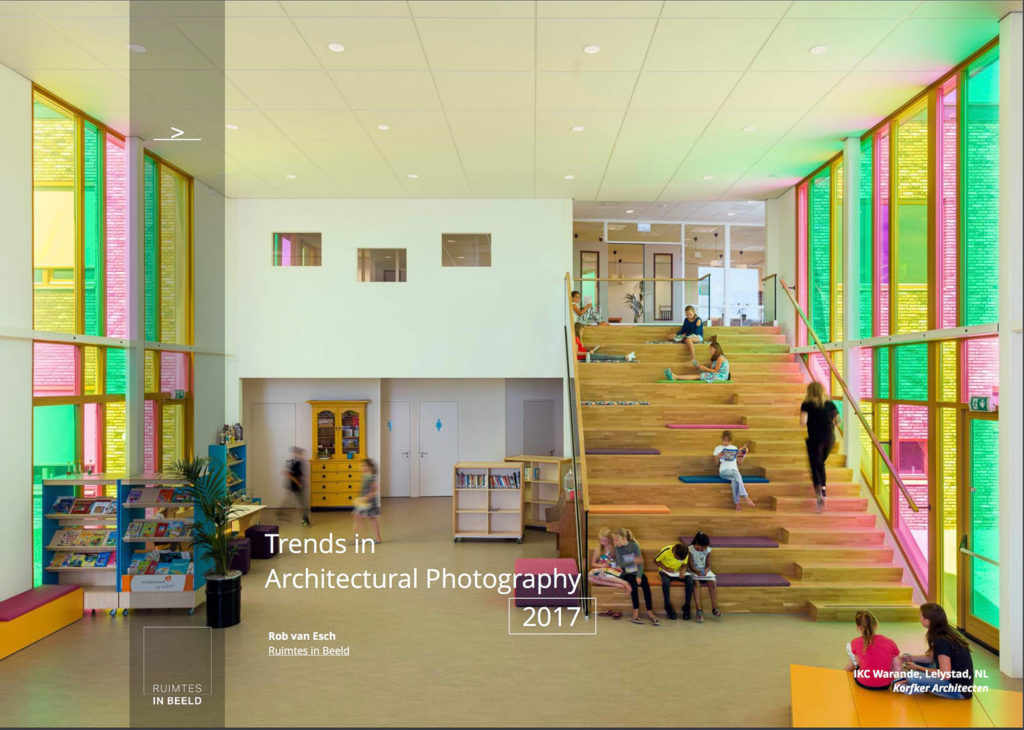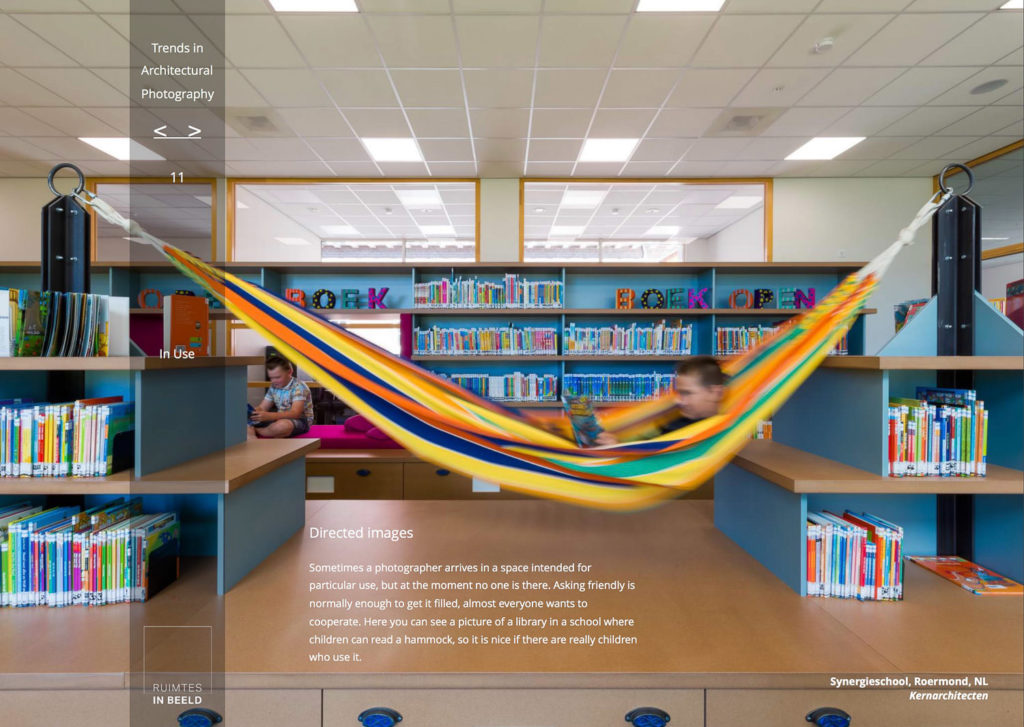 Photographers such as Iwan Baan (another brilliant Dutch photographer – what is it with The Netherlands producing such talent?) epitomize this shift; almost preferring to focus on the human life and activity within and adjacent to a structure rather than the structure itself. While there is still a place for pristine and perfect images of architecture, architects and editorial entities alike are more likely to commission more journalistic-type images of architecture than ever before.
Van Esch's (free, mind you!) e-book does an excellent job of touching on the history of trends in architectural photography as well as outlining varying reasons for adding human life and scale to images. Van Esch looks at a number of different subject types from homes to schools to train stations and beyond, considering whether it's more beneficial to pose your models or to let scenes unfold naturally. The many different types of architecture that we photograph require just as many different approaches to using people in our photogaphs, a point noted by Van Esch.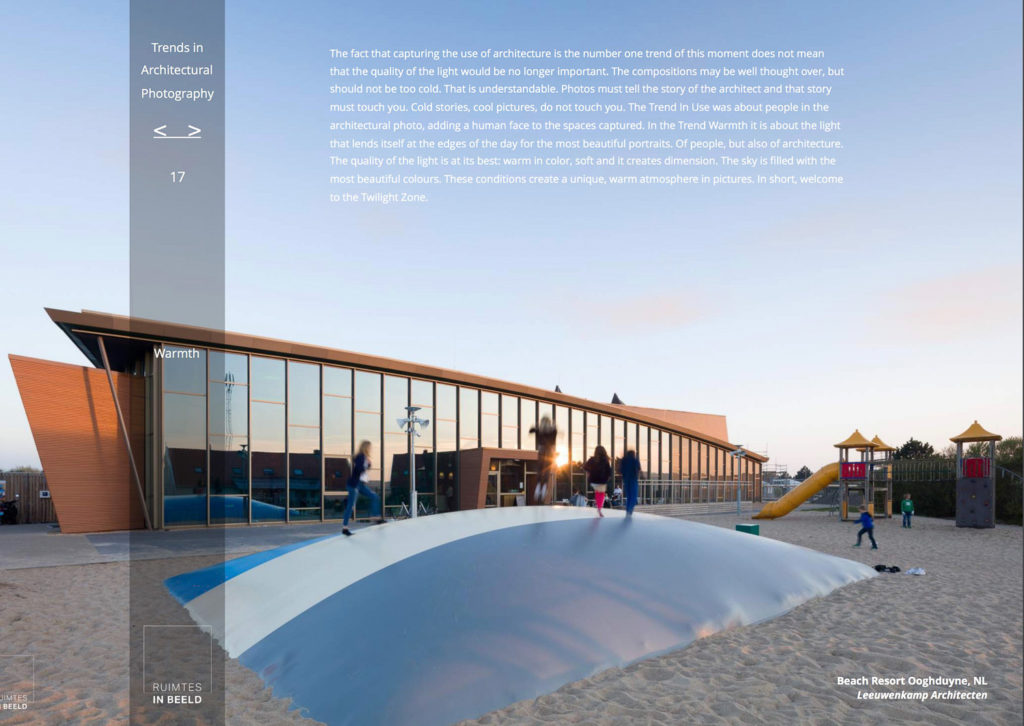 The e-book is a great morning or evening read and has many salient points about the finer nuances of our profession. Many thanks to Rob for putting this together and sharing it with the architectural photography community – it is a great resource! Also, huge shoutout to Rob's generosity as he has shared this e-book without even asking for our email address – an absolute gentleman and scholar.