I'll Just Fix That in Post, And Other Lies I Tell Myself
Business
It's been four years since my last educational photography project, and I am happy to announce the release of my first ever e-book: I'll just Fix That in Post, And Other Lies I Tell Myself, a combination of group therapy, an epic self-roast (plenty of laughs at my expense) and technical manual to architectural photography.
Whether I inadvertently put myself in interesting situations or if they are a product of this amazing career we share is anyone's guess, but while sidelined due to surgery this year I began compiling my favorite stories, funny encounters, and gigs gone wrong into a readable e-book format. Realizing that they are actually pretty entertaining and educational stories, the idea for this book was born.
What's included?
Photo-by-photo breakdowns of major commissions
Come along with me on some of the most important photoshoots of my career, spanning America to Asia, from homes to airports to high rises. I will be the first to admit that I do a good job of making it look like all fun and games on instagram, but in I'll Just Fix That in Post, and Other Lies I Tell Myself, I lay bare the struggles and difficulties inherent in some of these productions. Things go right, and things also go wrong – so, so wildly wrong – but creating great images is job number one, and at the end of the day we have to produce something great no matter the circumstances. Leaving critical equipment 6500 miles away at home, dealing with indigestion halfway around the world, and smashed art objects are just a few of the problems faced throughout the stories told in the book.
Behind-the-scenes images, camera, and equipment information
Follow along step-by-step as we construct scenes and re-arrange furniture to style a scene from nothing, or place the perfect human figure in order to create a story and understand the scale of landmark architecture. Get up with me at 4am to photograph a home at sunrise, survive on coffee until a midnight wrap after an 18 hour day, and better understand the settings and equipment used to create my images. Learn how I harness both flash and natural light in various settings, or how I visualize a completed photograph by starting with an empty room, finishing with a publication-worthy image that sells to multiple clients.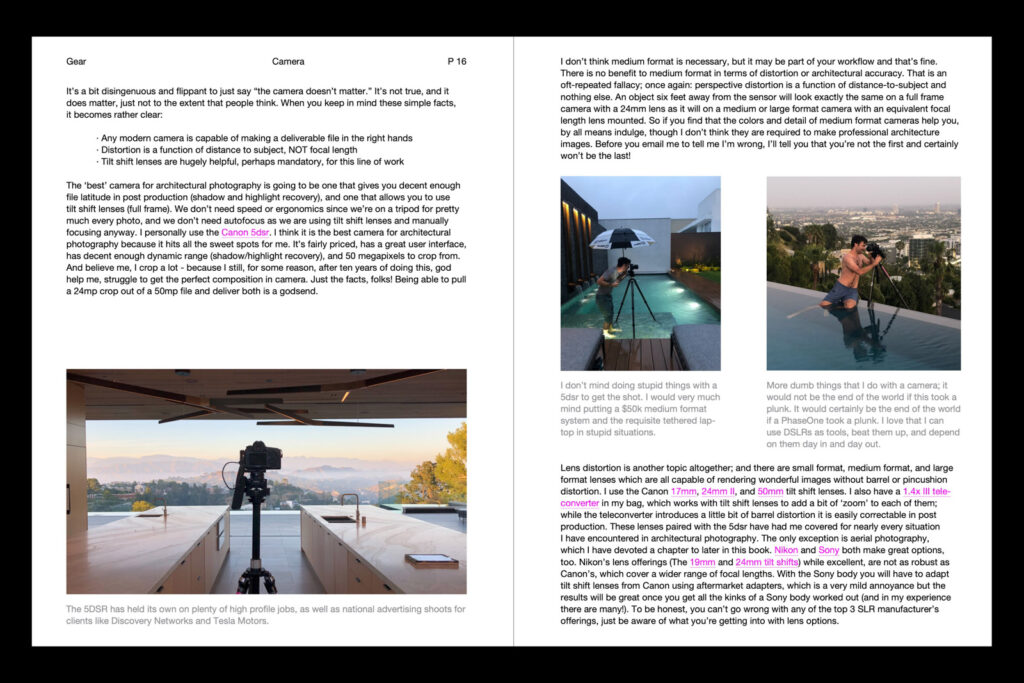 Who is this for?
I've made a very conscious effort in I'll Just Fix That in Post to make sure that everyone from the complete beginner to seasoned pros find something to chew on. If you're looking for boring stories of where to put the camera and what settings to use, you won't find those here, but if you want something that can inspire you to approach your next shoot in a different way, you're in the right place. If you're looking to find out what goes into a four-day residential shoot or what's involved with flying around the world, jump in.
The Chapters: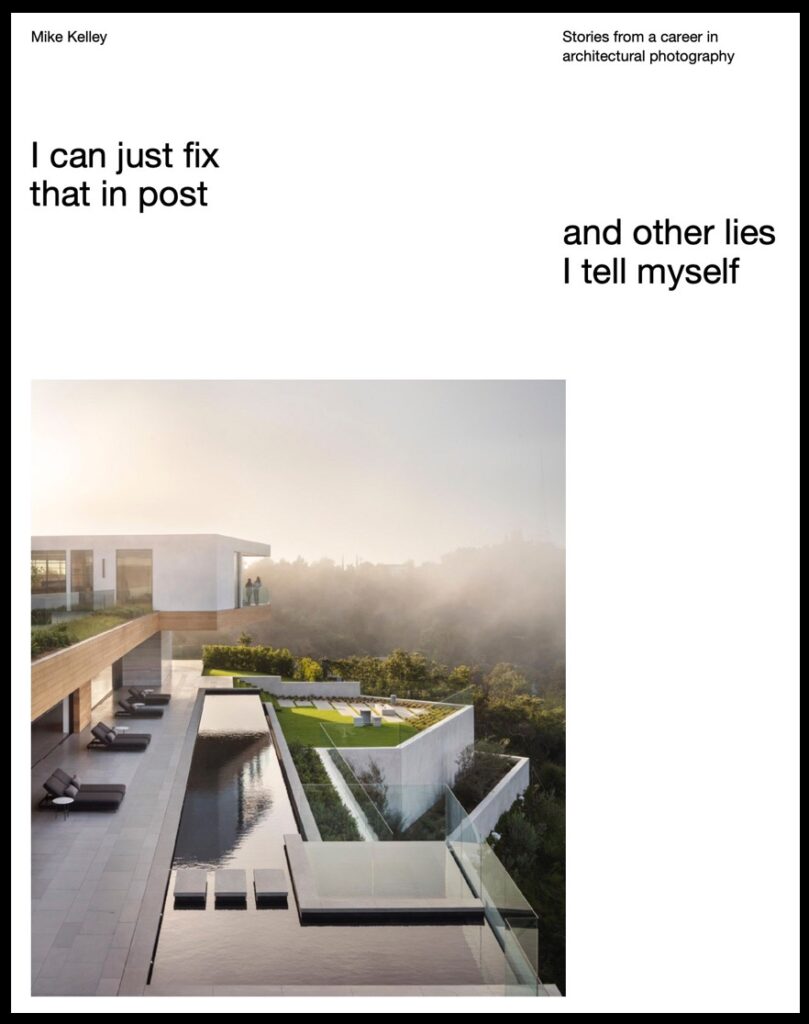 Gear and settings breakdown
Arranging the objects in your scene
Inserting people into an image
Photographing the Tom Bradley Terminal at LAX
Photographing the Disney Concert Hall in Los Angeles
How to arrange access to get the photographs you need
Photographing Regalia in Miami
Photographing from a helicopter
Photographing a hotel in China
Working in Bangladesh
Photographing Carla House in Los Angeles
Your purchase funds the Architectural Photography Almanac
We are proud to run a blog free of advertisements and as a result our topics are not influenced by financial bias or pressure to positively review a certain piece of gear or suck up to any industry figures.  Writers are free to explore any topic, whether controversial, opinionated, or otherwise. Sales of this e-book generate income that helps to pay for server costs, pay the writers for their valuable contributions to architectural photography, and for our Mailchimp subscription which we try not to annoy you more than once every other week with despite the angry emails that tell me I'm wasting people's precious inbox pixels.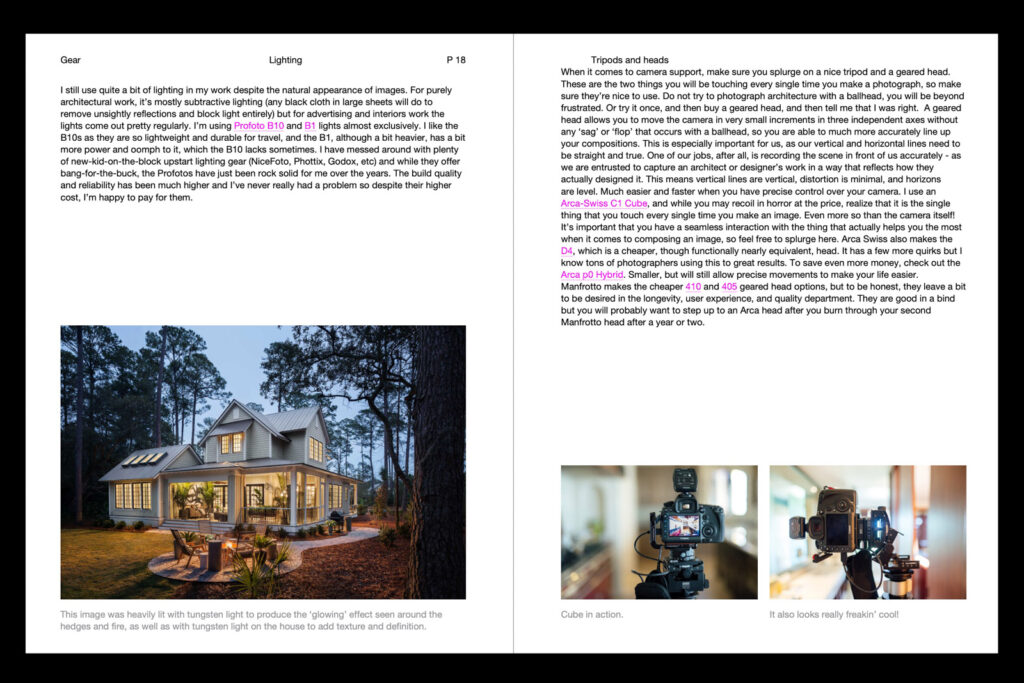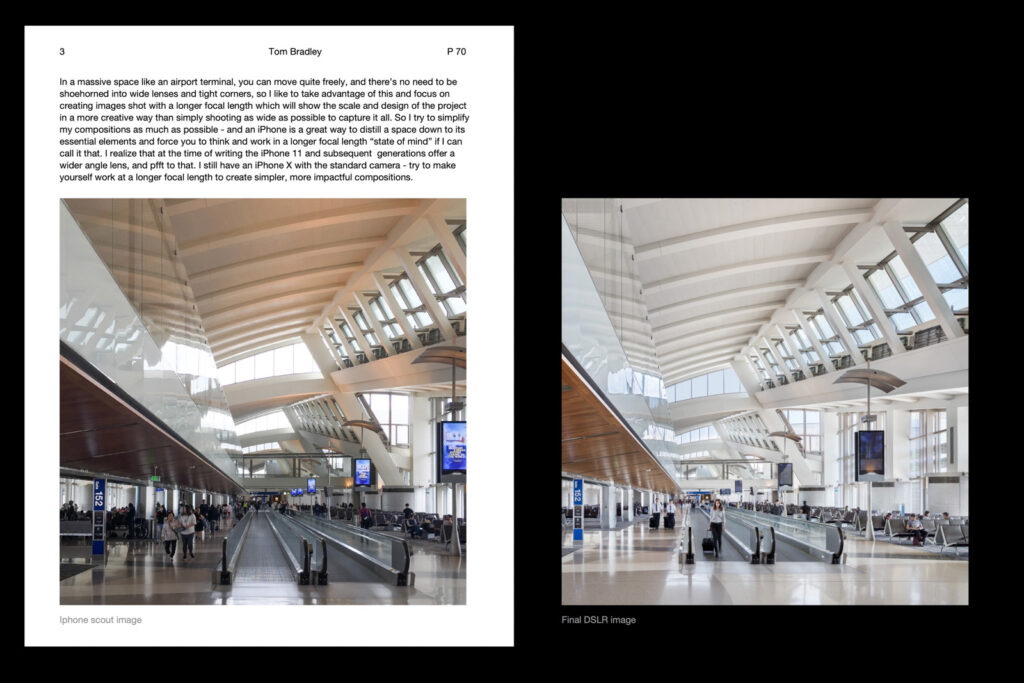 Where can I learn more and see what else is included?
Head over to the Architectural Photography Almanac store page or click the 'buy now' button below to see all the details – I'm so excited to finally present this to you and hope you'll enjoy the read.