Dennis Radermacher — our 3D printing hero, and Project of the Week star — has constructed a bit of a different gift to the architectural photographer community today. Weighing the pros cons of working with an assistant, Dennis delves into the nitty-gritty of shooting solo and why it works best for his architectural photography workflow.
As usual, he skimps on no details and shares everything from his mindset to the gear he uses to facilitate running sans assistant.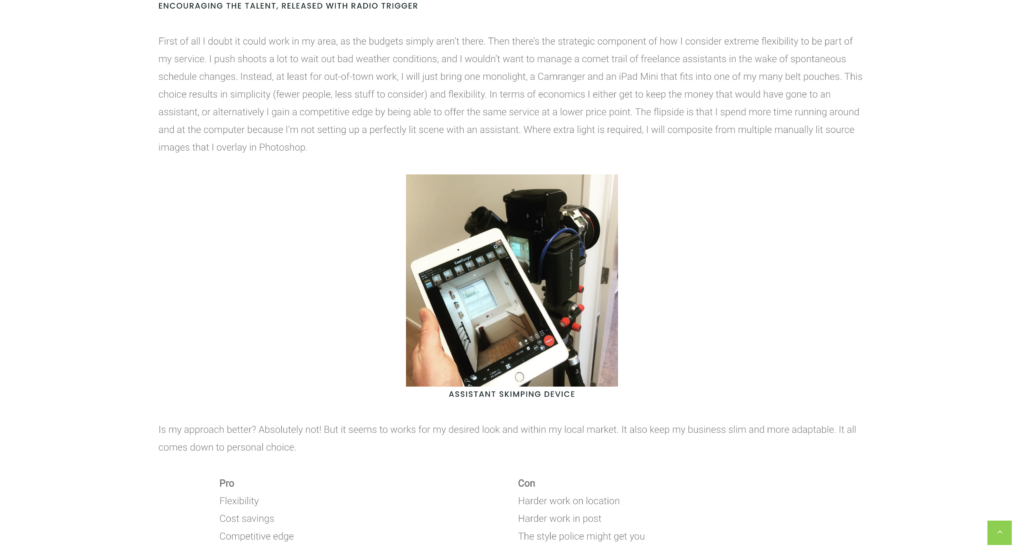 Head over to Dennis' site to read the whole write up on the ergonomics of shooting solo.